I love giving my kids books that go a long with what they are learning in school.
This past year my girls were learning all about Animal Habitats!
'Animal Homes' is the next book I'm sharing in my Creative Learning Series and it's adorable! It's from the Peek Inside collection (we have them ALL! SO cute.)
I love how the kids can peek through the holes into the next page and
we talk about what they see. The book is filled with info and it's all
shared in such a fun and pretty way that they just soak it right up.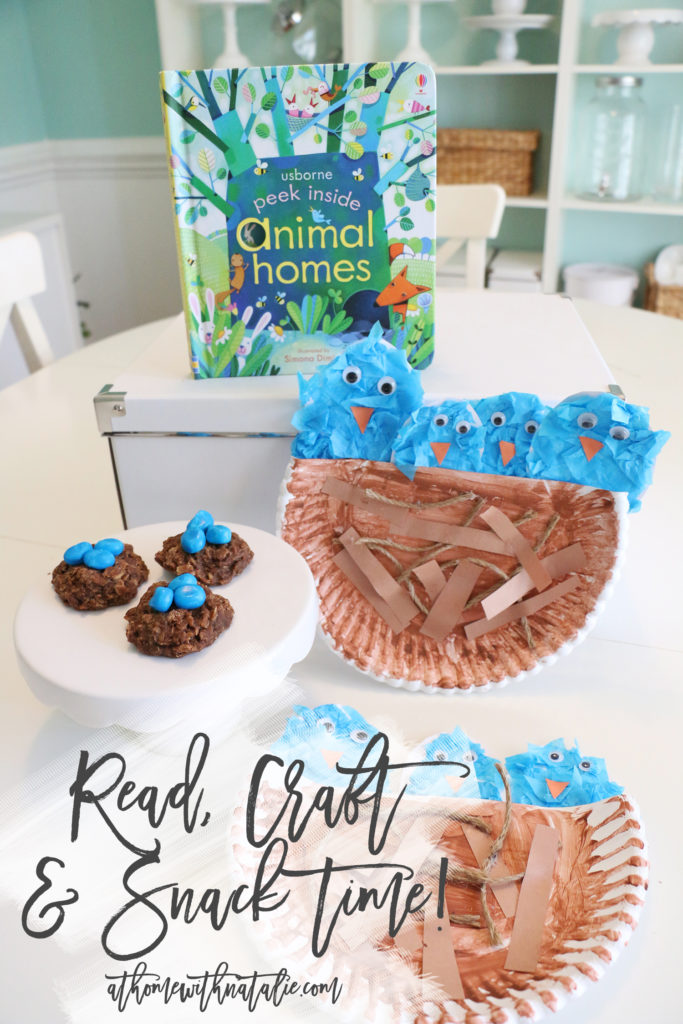 I love making learning fun for my kids and wanted to share some fun ideas with you guys!
I made a Creative Learning Book Series where my kids
and I have combined our favorite things to do… reading, snacking and crafting.
We were inspired by our favorite Usborne Books and are sharing new videos every week!

This craft was best for my big girls. They said it was probably the hardest one that we did but they loved it the most. Their hard work and determination paid off! ;)
I love seeing their faces when they finish working on their project. Always so proud!
This is a fun one because all of the birds can end up with the cutest personalities.
And..we all enjoyed this book's treat! (yum!)
I think it wold be fun to add a whole bunch of different animal
home crafts to a cork board… do a whole display of their little crafts!
Do your kids have a favorite animal? My kids LOVE animals.
We just got this book too and they all thought it was amazing!
Thanks for stopping by for another post
of my Creative Learning Book Series!
We are sharing more videos each week!
You can see all of the posts I've shared, so far, Here!