I set up this corner in our family room for the kids!
Displaying some of our favorite Usborne Books on our IKEA shelves.
(The play kitchen is IKEA as well!) It's been a great spot for play time
when I'm working or we are visiting with friends in the front of the house.
It's right by my little corner desk where I work. I like having a designated area for kids to play so that
we can sit in the front sofa area and still keep an eye on them.
The rest of the toys are in the playroom/sitting room or the kids' bedrooms.
We are doing limited toys in this area…. play food, books and foam blocks!
Still working on the space but it's coming together.
The cubby unit is from Target (bins and storage piece.)
The sign is from Hobby Lobby! I'm sorry I don't have a
paint color for you guys but I'll try to find it out!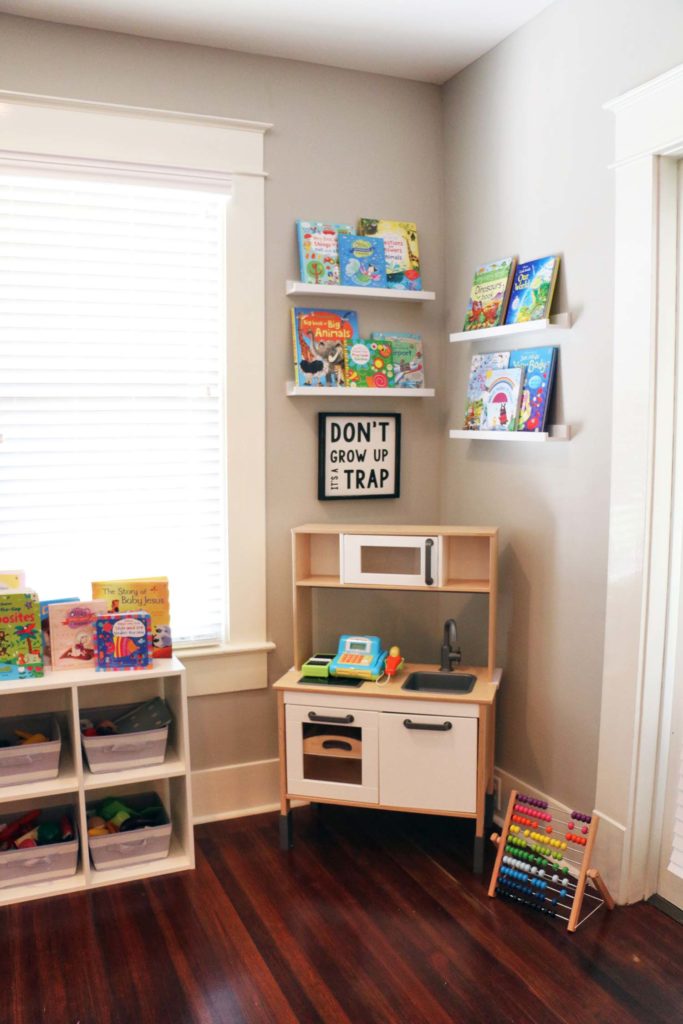 I get asked all the time about Usborne Book recommendations!
"What should I get my 7 year old girl? What does your 3 yr old boy like??"
I love that part of the job… (I'm a team leader!)
but I thought I would share the experts' opinions.
My kids. :)
I asked them to share with you guys some of their favorites
right now and these are the ones they grabbed!
Micah cracks me up in this video. He was so excited about The Big Book of Colors.
I was cracking up at his commentary. ;)
Asher had to be rescued at one point in the video… see if you can spot my stealth moves while filming. haha.
Love how sweet Sophia and Sienna are together when reading.
It's so special how they can read together now!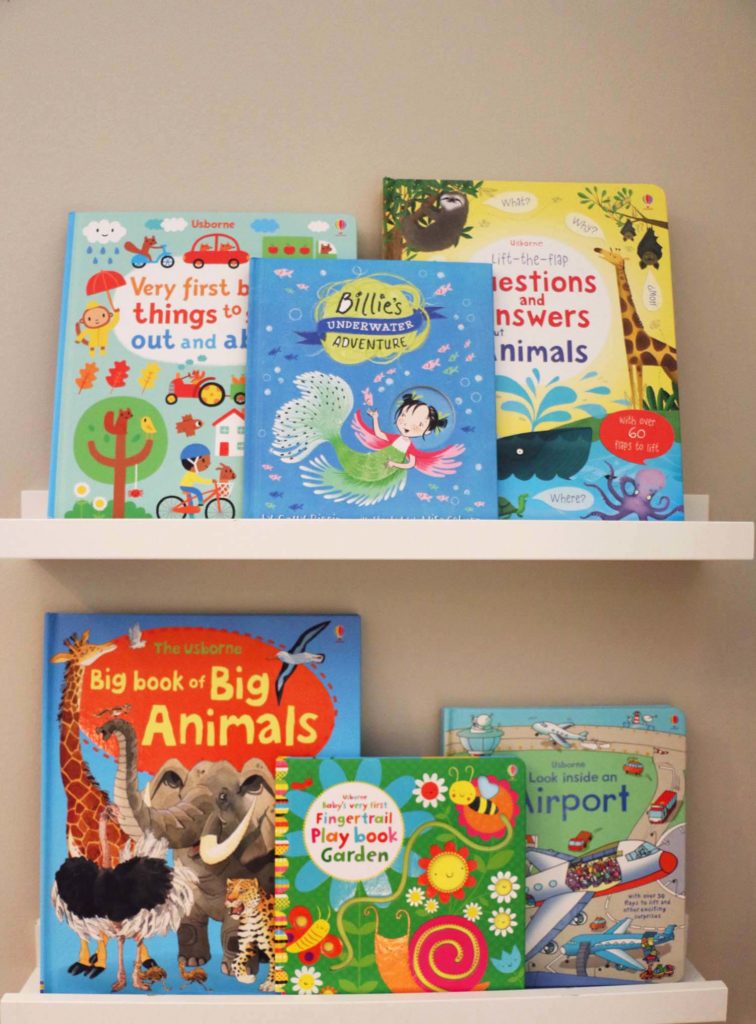 As a Consultant + NEWly promoted Team Leader with Usborne Books & More…
I earn free books and a weekly paycheck! Cash bonuses too!
I have loved this experience and LOVE being able to grow our collection of books.
One of the best parts has to be the Facebook community of Consultants.
We are able to connect DAILY… and not feel like we are on our own!
We share material and encourage each other.
Let me know if you want info on joining OR
hosting a Facebook party for free books! (You invite and excite…I do the rest!)
Christmas shopping is in full swing (crazy I know!) but I'm gifting
a lot of books this year for the cousins… it's been fun picking them out based on each child!
I love sharing these books with all of you.
Hope you enjoyed the video and got inspired for Christmas presents this year
or just awesome ones to build up your book shelves!
I can't say enough good things about the Dolly Dressing Sticker Books.
My girls SCREAMED…high pitched…screams…when they arrived.
So if you are looking for a good gift idea haha, there you go. The best reaction!