I have been wanting to create a Fairy Garden with the kids for ages!
We finally put one together and created a video to share just how easy it actually is!
I found all of the fairy pieces and wooden disks at Michael's during one of their huge sales.
I HIGHLY recommend you keep an eye out for the sales…I'm pretty sure they were all 65% off that day!
Hobby Lobby also has a fairy garden section near floral that goes on sale.
The Containers are from Walmart and are their Better Homes and Gardens line.
I bought two and already had one. Grab some dirt and flowers and you are all set!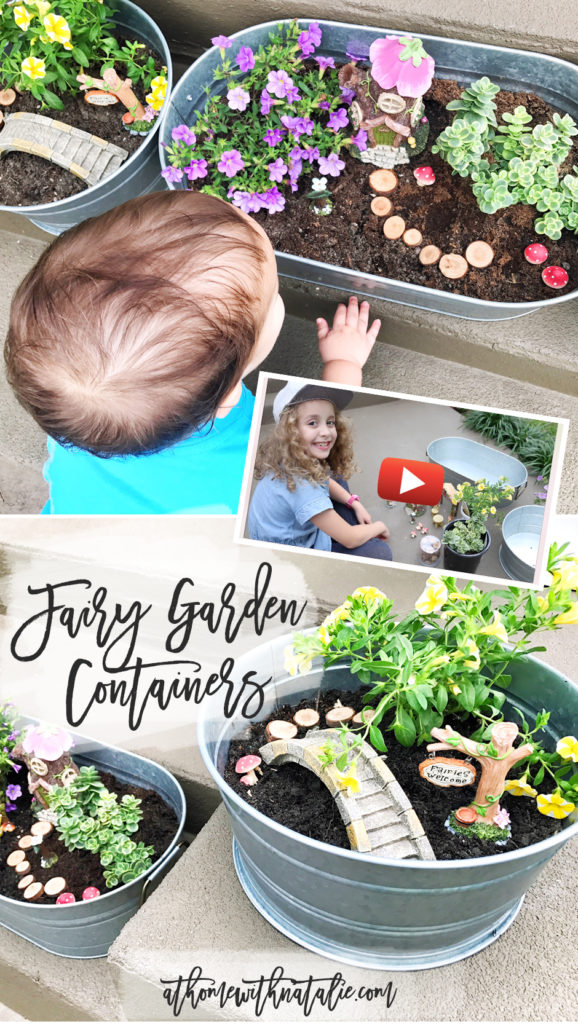 For our flowers I chose all sun loving plants! I knew that these
would be in the front of the house…and needed to be able to take the heat!
The girls are in charge of watering and tending to their little fairy garden.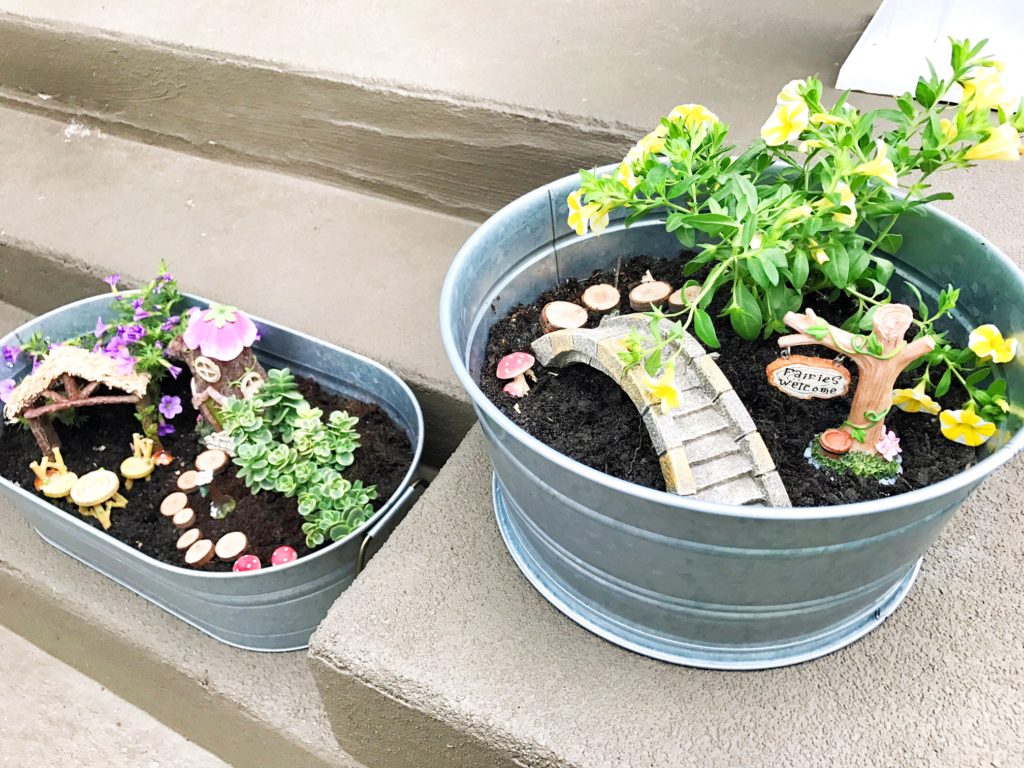 Like I mention in the video, you just drill some holes in to the bottom of your containers to help with drainage.
That's really the only tough part of the project. If you use containers that are made for planters, and already
have holes, than you can get started on the planting and decorating a lot quicker!
I've seen pretty ones done in big barrel containers!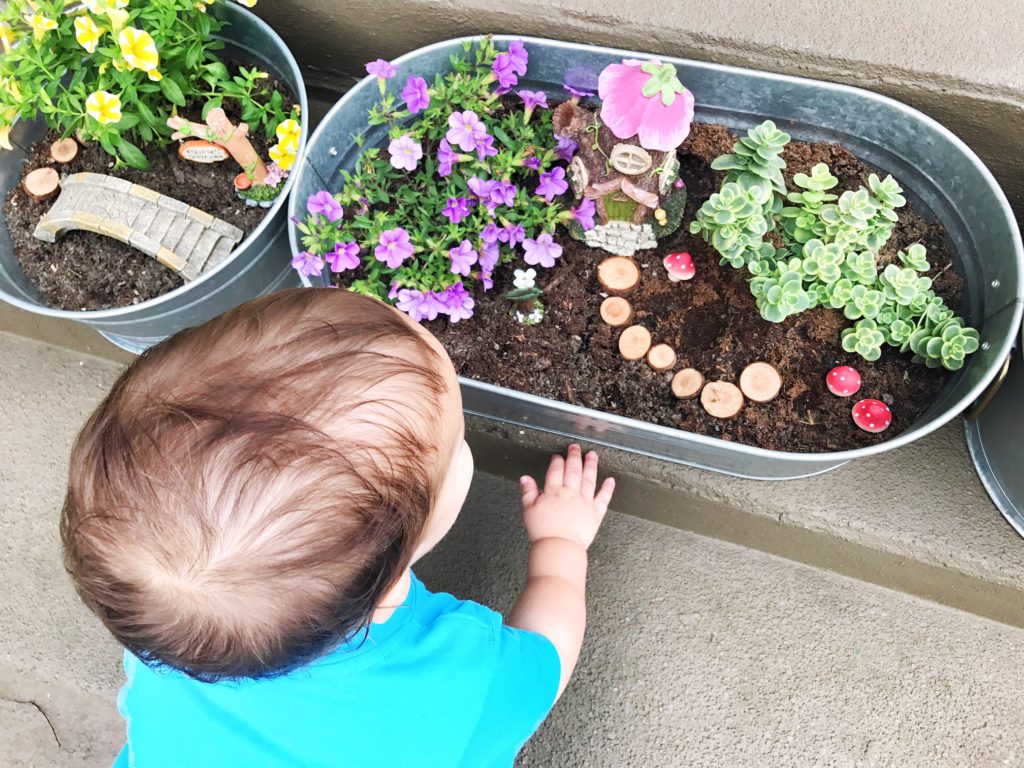 I'm obsessed with Magnolia Silos and their Fairy Gardens there.
They had containers for their gardens and lots of metal bins in their outdoor decor
so I just made them work together!
You could easily just do this in the ground around flowers you have, but we only have
potted plants around our house right now.
I like that we can move it around though!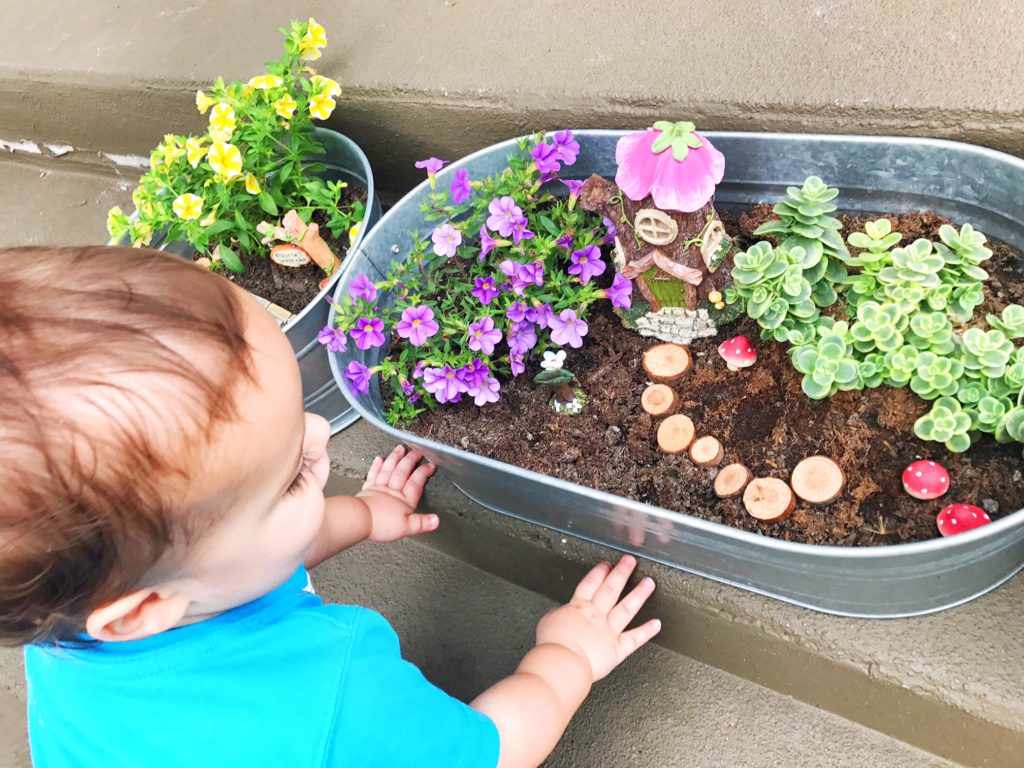 The kids have been loving how the project turned out
and keep checking on their little fairy gardens.
We hope you give it a try!