Thank you to Albertsons for sponsoring today's post!
My kids come home from school starving! Ready to devour everything in sight. I like
to have some options in our pantry to feed my crew, and myself. If we are being honest. ;)
I'm excited to share with you guys about Albertsons Stock Up Sale! If you aren't
checking it out already, you should! You can get a bunch of your favorite items for a
bargain! This is just part of my haul. My kids are going to be happy campers when
they get home and I'm loving my price at checkout!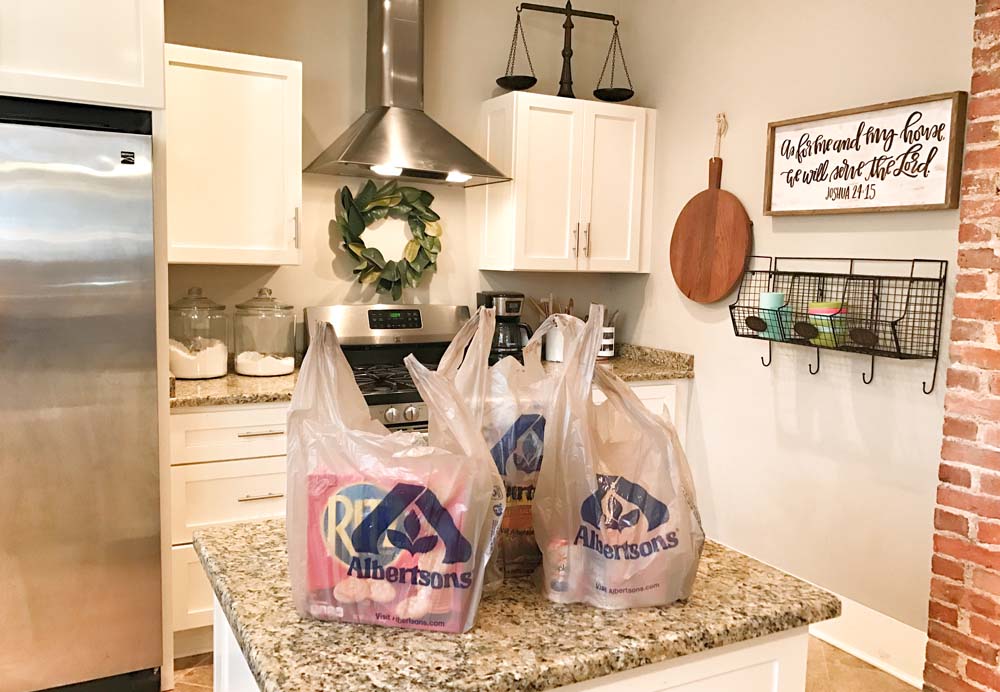 I know I can always count on great deals at Albertsons, but here are some of the
great items I grabbed today! Shopping their Stock Up Sale means I can get all my
favorite staples from General Mills, Betty Crocker, Yoplait and Nabisco at a great value.
These brands are all kid and pregnant mama approved. ;)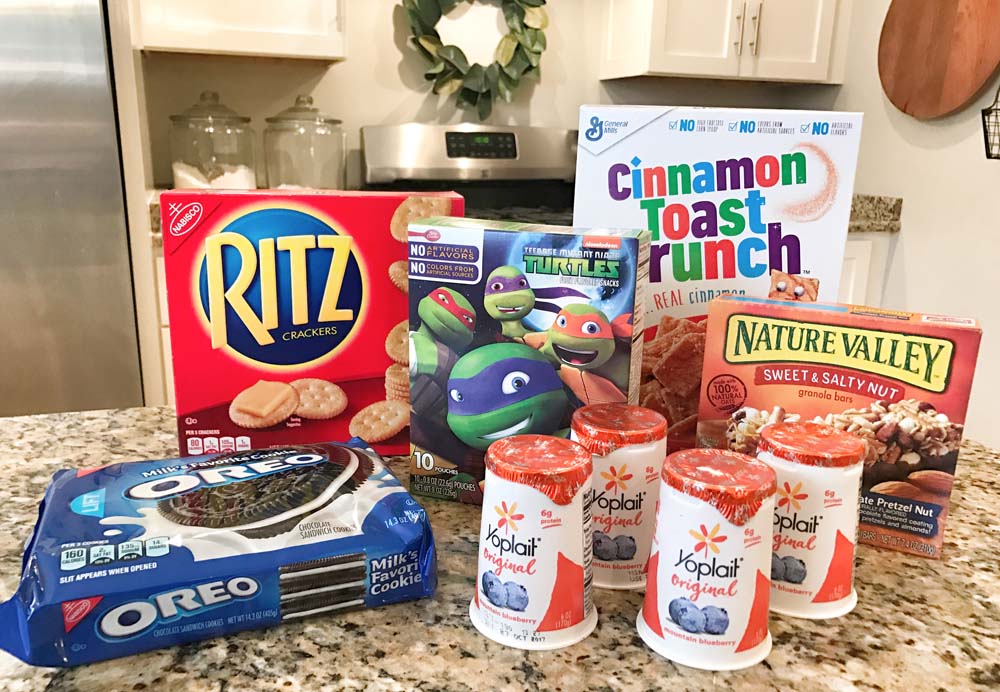 I love using their app to get extra savings.
Be sure to check out these great products at your local Albertsons Companies
grocery stores including Albertsons, Safeway, ACME Markets, Jewel-Osco, Vons,
Pavilions, Randalls, Tom Thumb, Shaw's, Star Market, United Express,
United and Carrs/Safeway.
You can also enter the sweepstakes they have going on!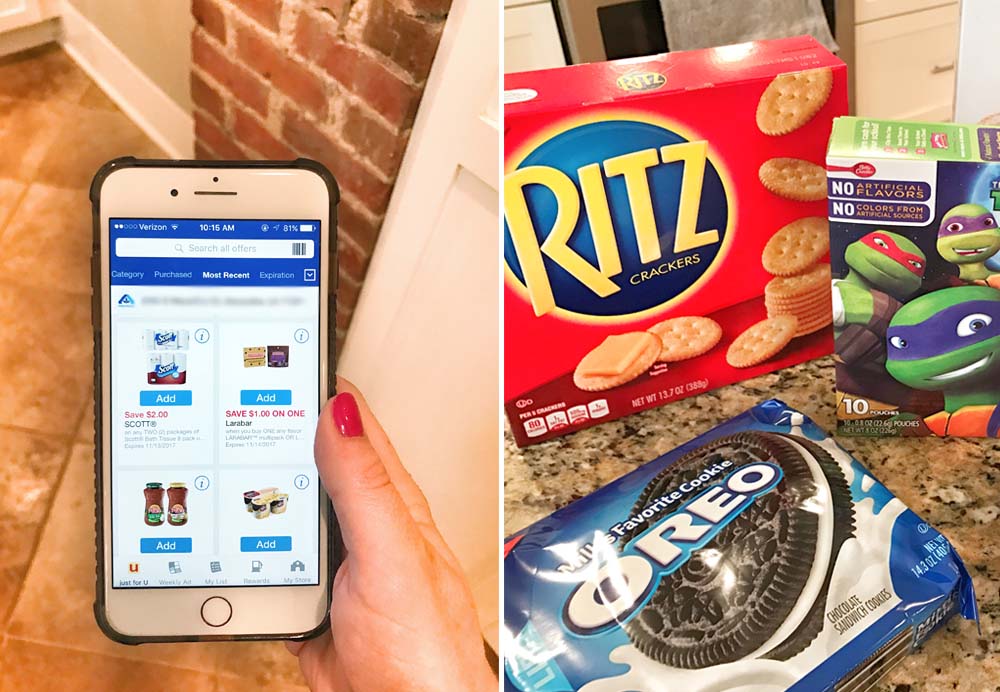 Albertsons is giving away groceries for a year to one lucky winner. Between 10/4-
10/19, show them how you how you stock up your pantry and share a photo of how
you've loaded up with your favorite items, including those below, from #StockUpSale2017.
Asher approved what I picked out. ;)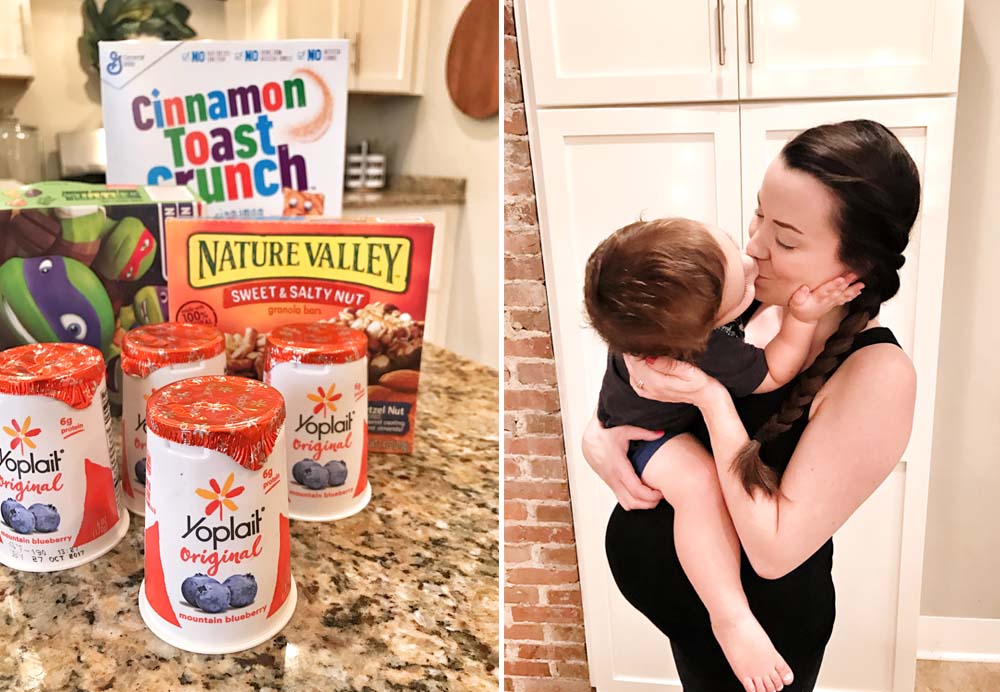 Entry is as easy as 1-2- 3:
1. Take a photo featuring two or more of the participating Stock Up Sale products below
2. Share the photo on Twitter or Instagram or at this link by 10/19
3. Use #StockUpSale2017 and #Sweepstakes in your caption and complete entry form
Click here for official rules and details!
STOCK UP SALE ITEMS:
Participating products:
 Honey Nut Cheerios™
 Cheerios™ 8.90oz.
 Cinnamon Toast Crunch™ 12.20oz.
 Progresso™ Traditional, Rich & Hearty, Reduced Sodium, Light Soup,
Vegetable Classic, selected varieties 18-19oz
 Nature Valley™ Granola Bars 7.44oz-8.44oz
 Yoplait® Traditional Yogurt, 4-6oz, selected varieties
 Oui™ by Yoplait® Strawberry French Style Yogurt 5oz.
 Annie's™ Natural Mac & Cheese 6oz; selected varieties
 Old El Paso™ Shells
 Totino's™ Pizza Rolls 15ct, Totino Party Pizza 9.8-10.4oz, selected varieties
 Betty Crocker™ Hamburger Helpers, 4.7-8.7oz, selected varieties
 Betty Crocker™ Fruit Snacks, 4.5-8oz, selected varieties
 Chex Mix™ 8-8.75oz, selected varieties
 Betty Crocker™ Super Moist™ Cake Mix, 15.25 – 16.25oz., select varieties
 Betty Crocker™ Whipped Frosting, Milk Chocolate 12oz.
 Betty Crocker™ Brownie Mix, Chocolate 18.40oz.
 Pillsbury™ Apple Toaster Strudel™, 6ct., 11.70oz.
 Coca-Cola MiniCans
 Dasani Sparkling Black Cherry
 Classico Tomato Basil
 Heinz Ketchup
 OREO 14.3 oz
 Ritz 13.7 oz
Thank you to Albertsons for sponsoring today's post!
I hope you guys take advantage of the Stock Up Sale. Lots of savings and good deals!
If the items listed above are ones you typically
purchase anyways, it's a no brainer! Have fun saving!