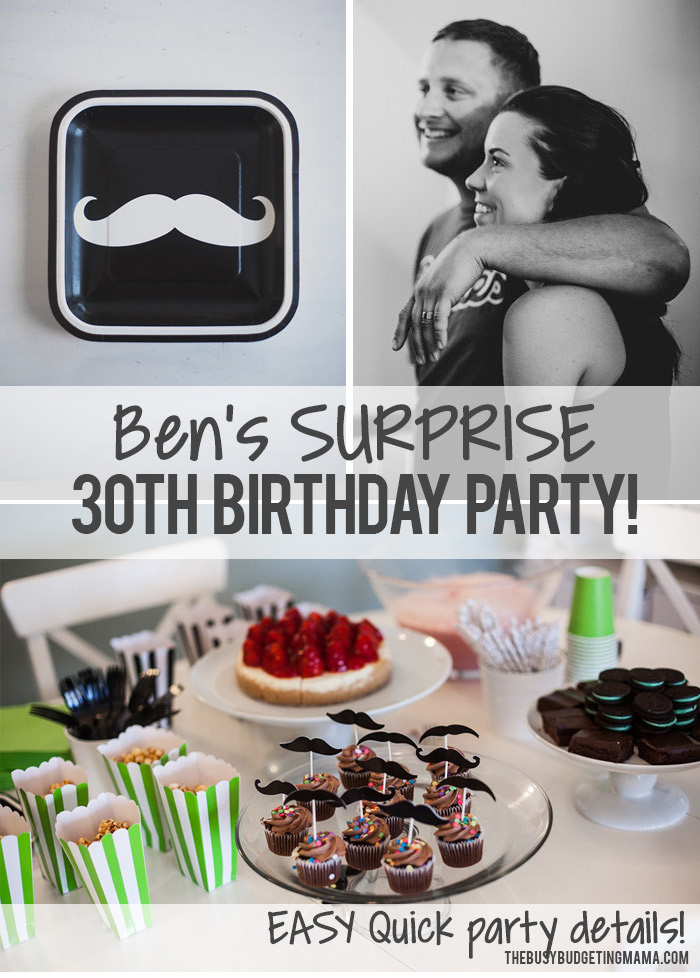 Ben turned 30 last week! woohoo! Two days before, I decided hmm maybe it isn't that
crazy to try and throw a party even though we just moved here.
I REALLY wanted to make it happen for him…
so event though I didn't have much time, I was determined to throw
this party together—without him knowing!
I called his boss and had him get in on the sneakiness. He had ben out while everyone arrived. I sent a couple 'frustrated exhausted mom' texts to keep things completely normal. haha. I even took a call from him with the bath tub going saying I was doing bath and then putting the kids to bed.
Thanks goodness the party came together in a couple days because I wouldn't have been able to handle the sneakiness much longer than that. STRESSFUL! I had to sneak numbers from his phone when he was in the shower haha. I got family and a handful of our new friends to come join in celebrating ben and eat dessert with us!
These were the ONLY photos I took the whole time. A few phone shots and that was it.
Thank goodness for the amazing Charis who I had discovered via instagram!
She came and took care of capturing all the fun for me. I'm so excited to team up with her on some more projects. She has a great eye! I can't rave about her enough!
Check her work out HERE.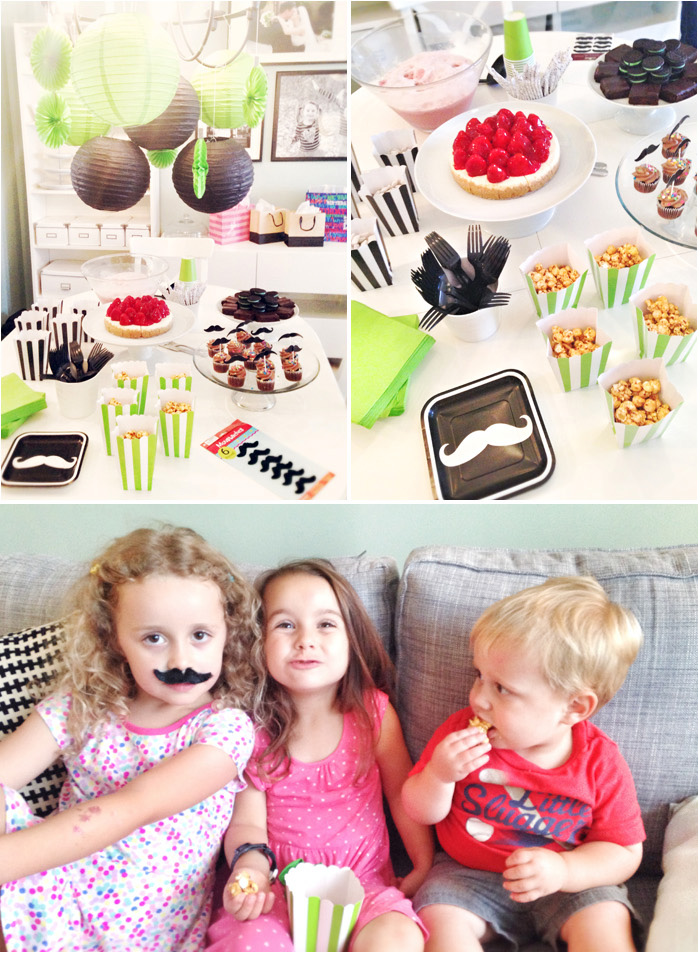 Ben had joked last week saying how all he wanted for his birthday was a mustache.
So of course.. a mustache party was a must. Grabbed up a few mustache themed items and chose some colors.. black and green!
I only had time to go to a couple stores. I had already gotten the mustache plates at target.. but I was able to go to party city and the grocery store the day before and pick up the final party details.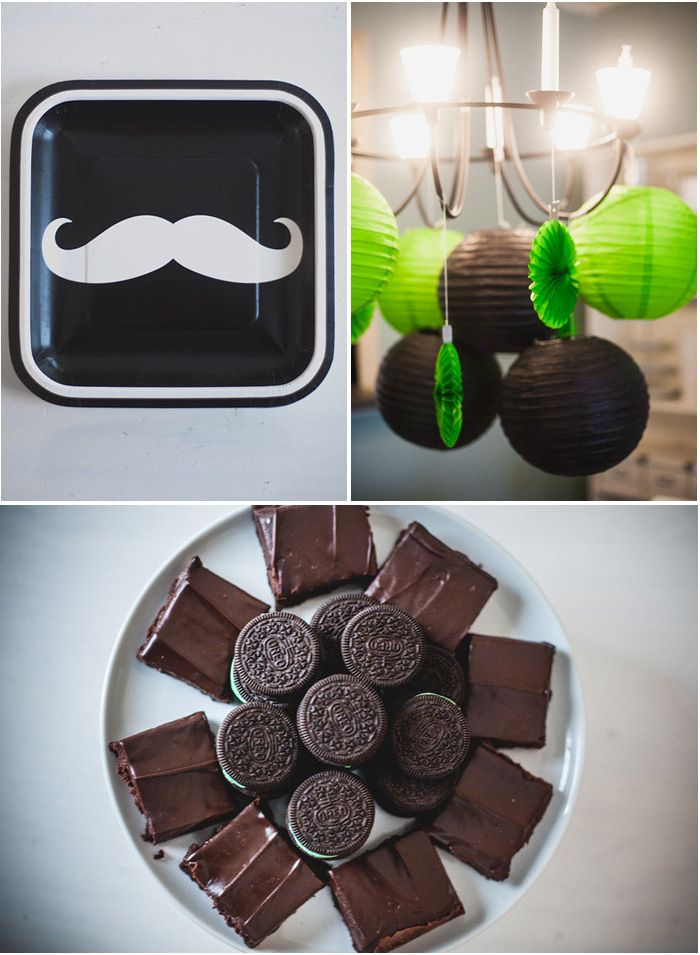 Ben loves cheesecake! And I had to get the mint oreo's with the green
filling  to match the decor ;) I used paper containers from party city to hold store bought caramel corn and puppy chow. Store bought cupcakes were jazzed up with some party city mustache toppers! For a couple bucks..it was worth my time to buy the toppers instead of make them! I also had already grabbed up a cute banner from target. It's still up.. I love it. haha.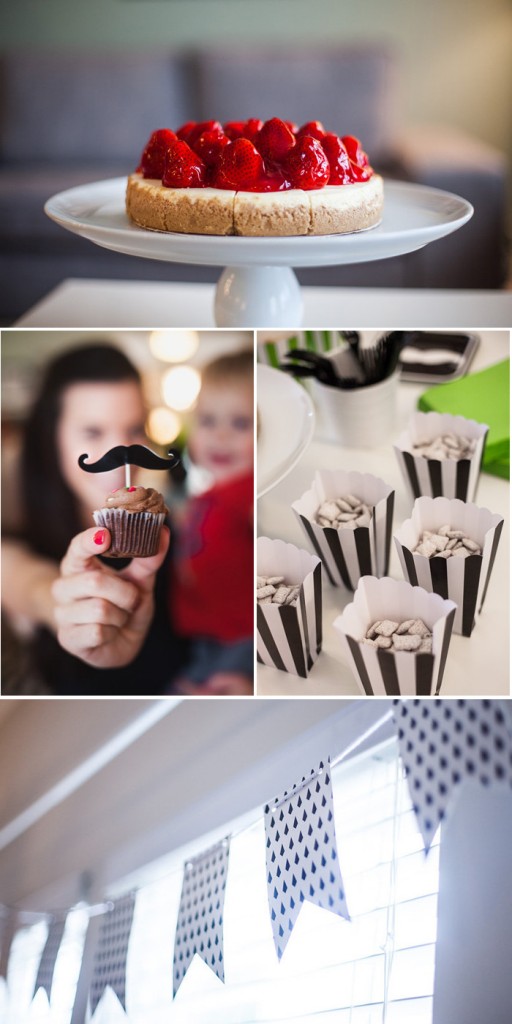 Here's a run down of the dessert table. Even with no time and no budget you can make a fun party table come together! You don't have to go overboard with items.. having the color and theme working throughout the table will make it look planned and really pop!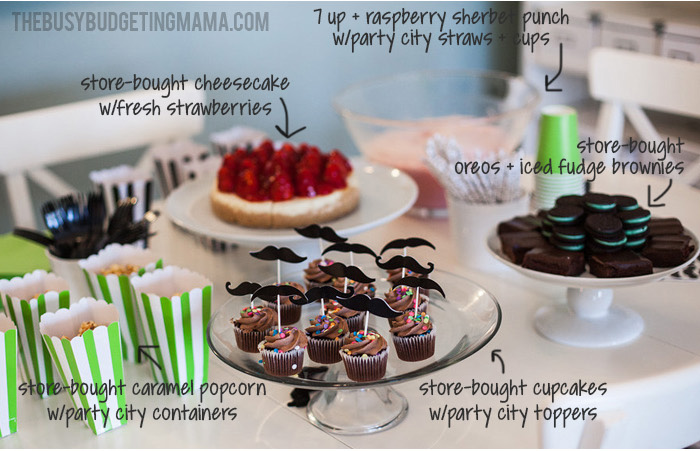 These kiddos. They were all about the "snacks" ;)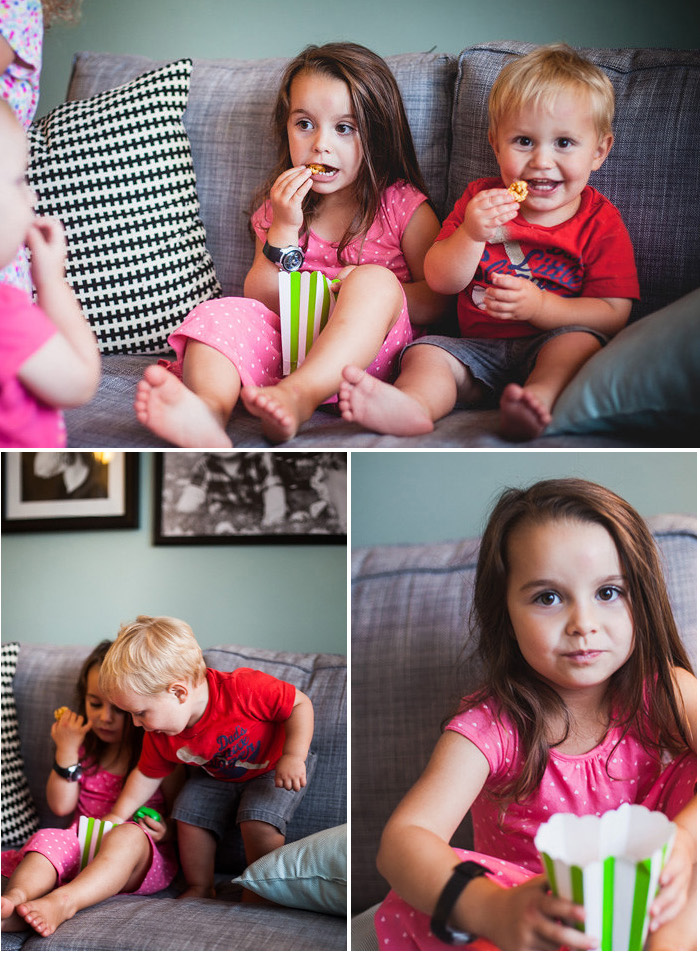 We just moved to Charlotte a few months ago…so it was really nice seeing the friendships we've made be all in one place! Our town house isn't the biggest so we couldn't invite more than this but It was cool to see how great this community has been already!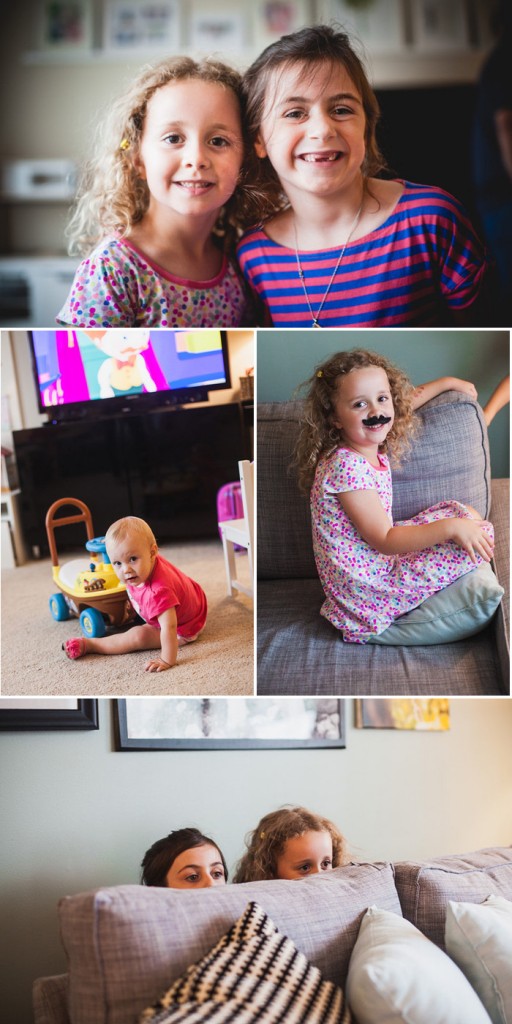 It's not a party without a balloon war.

We all gathered around the table waiting for ben to come up the steps…
He was COMPLETELY Surprised. Mission accomplished.
anddd sweaty from work haha. So he ran up and changed and then was ready to par-tay.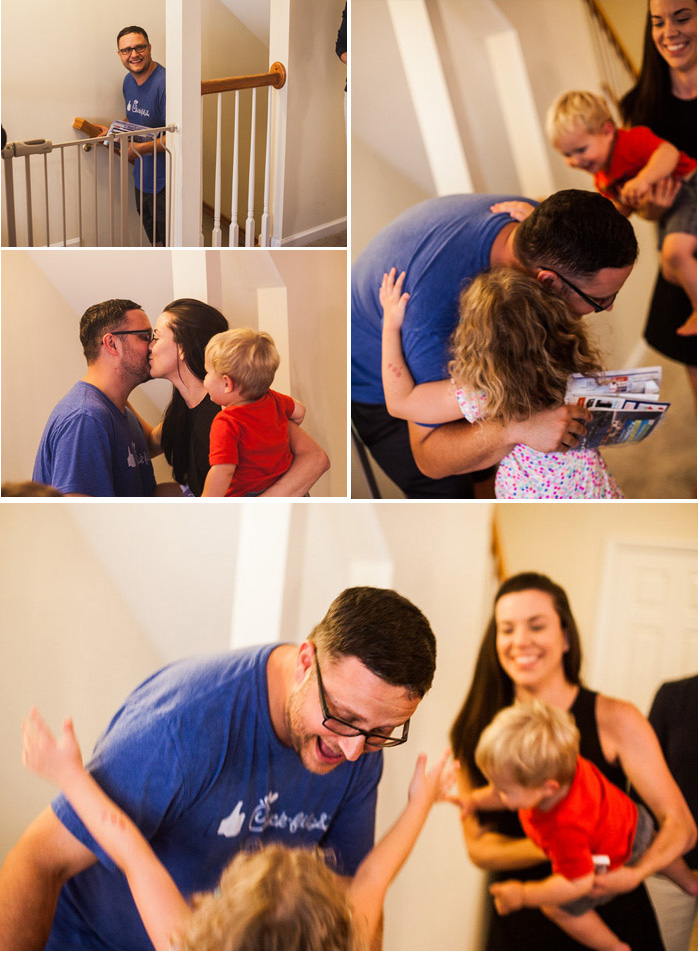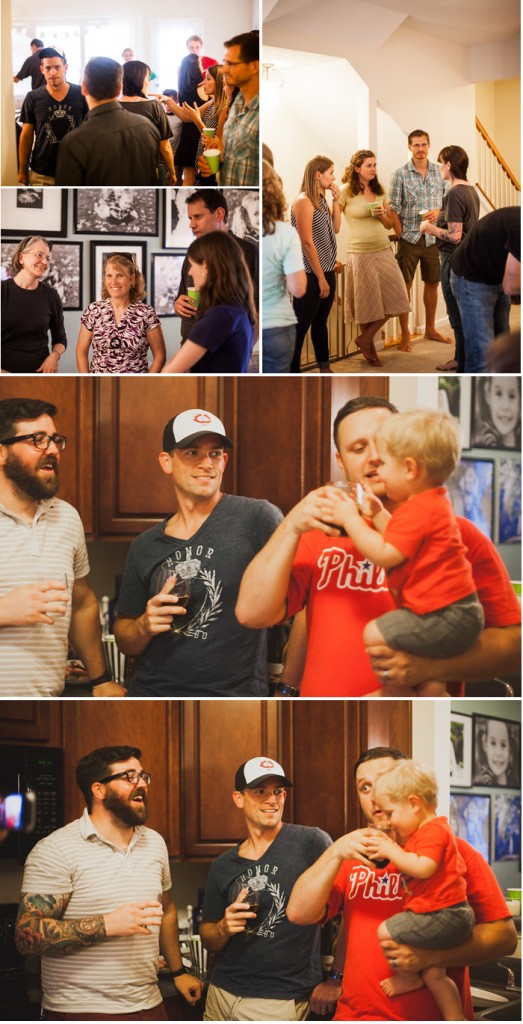 Lately Micah's been covering his eyes and counting.
he sees the girls play hide and seek. It's prettyyy much the cutest thing ever.
"one-tee-tuu"
Also… next time you need to make punch:
7 UP + Raspberry Sherbet.
amazingness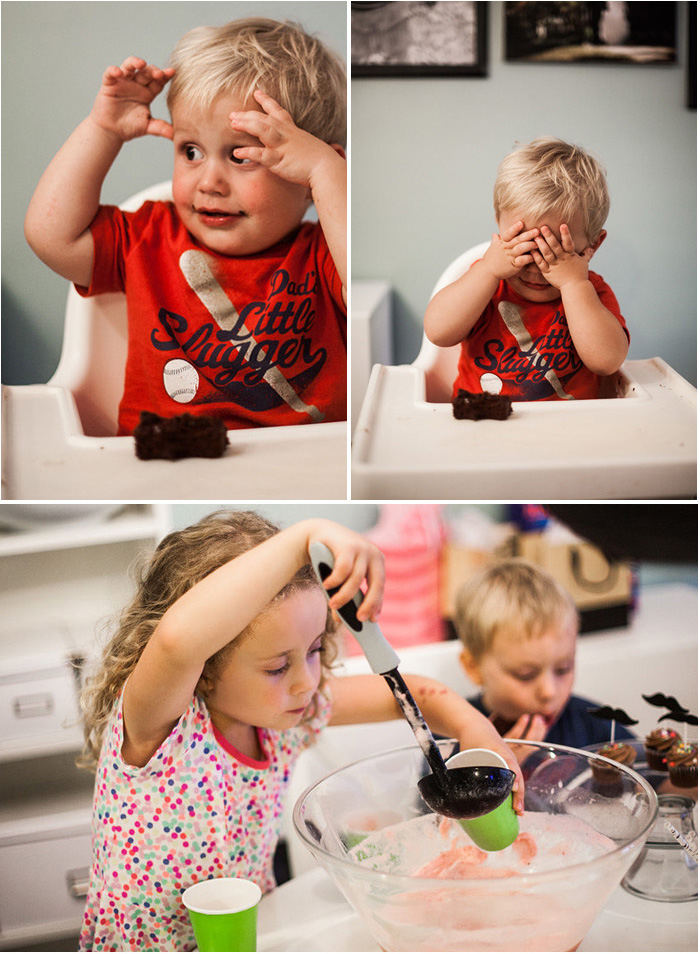 Next time DON'T buy the sparkling candles.
They are scarier than it sounds. haha.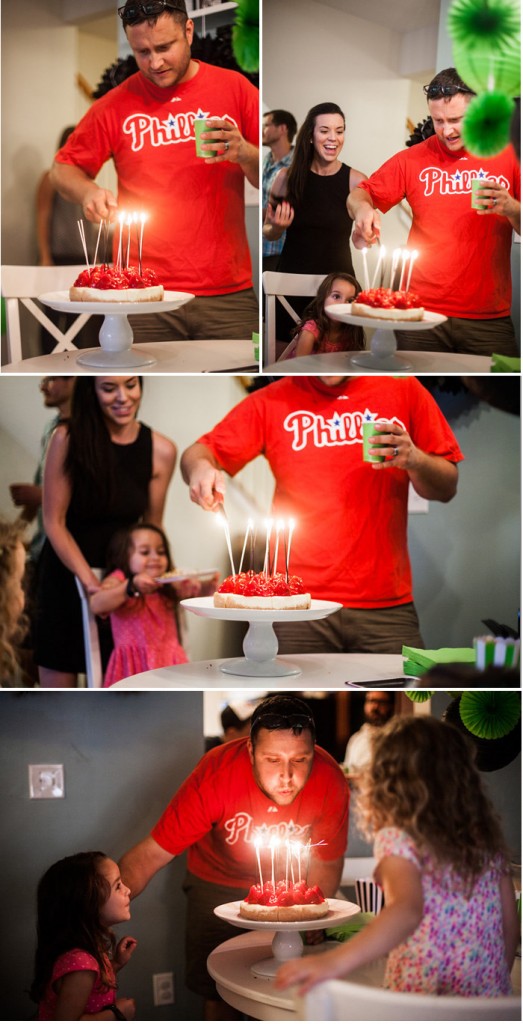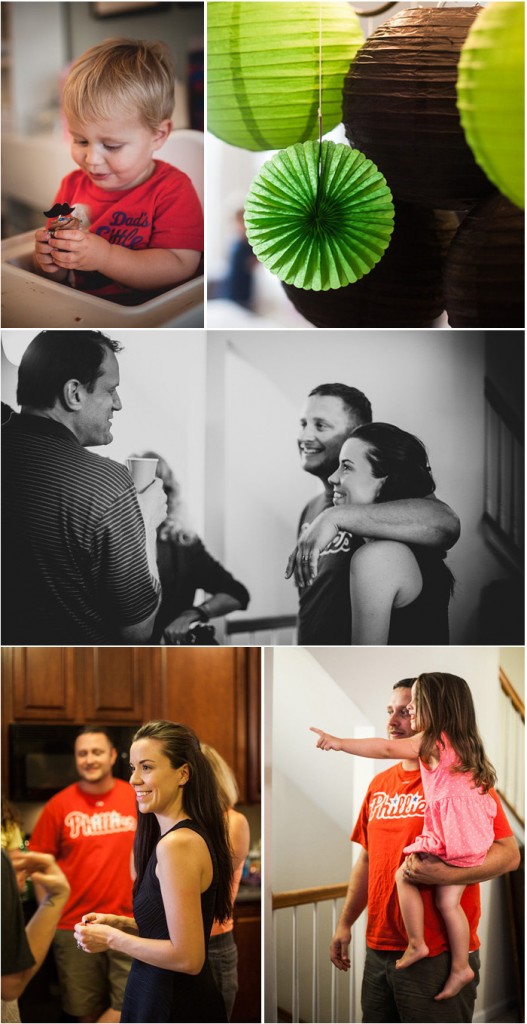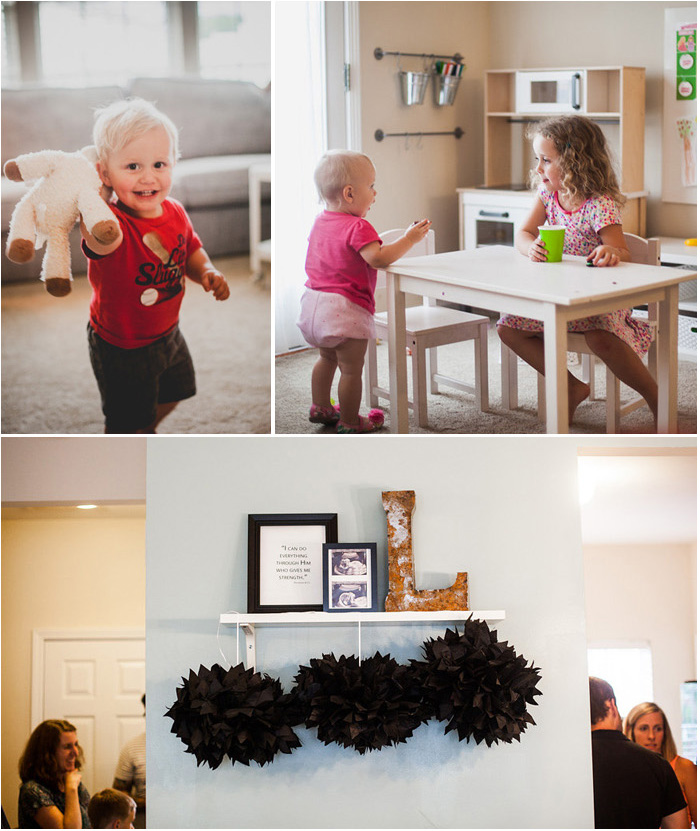 I grabbed some stick on mustaches at party city.
It was hilarious how much the kids wore them.. and the adults. ;)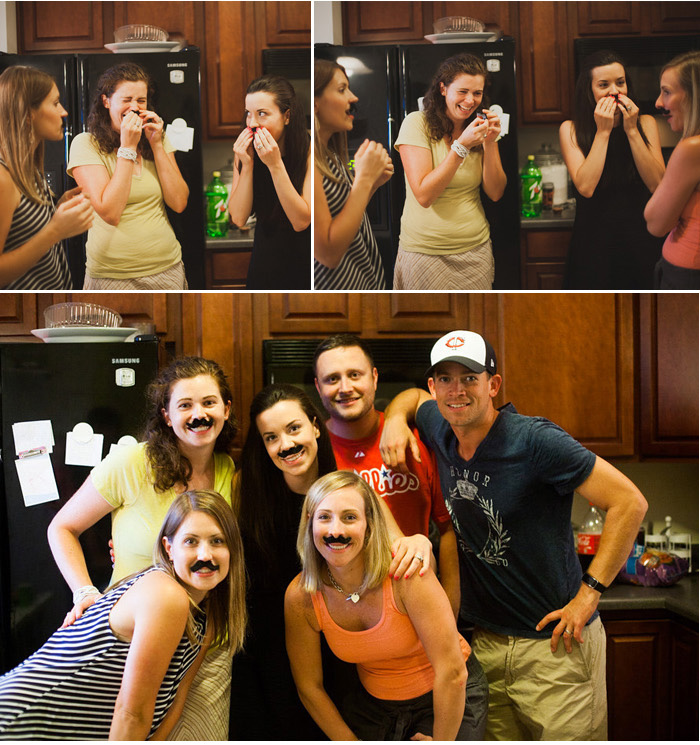 I'm in total party planning mode now…
Loved doing this for ben and excited for the girls' birthday in august!! eek!
We are currently set on a garden fairy party.
With all things bugs for the boys. should be fun ;)
Thanks for checking out Ben's party!