We threw our girls' a Fairy Birthday Party this past weekend!
One of my favorite details of the party was the Cardboard Fairy House I made for them!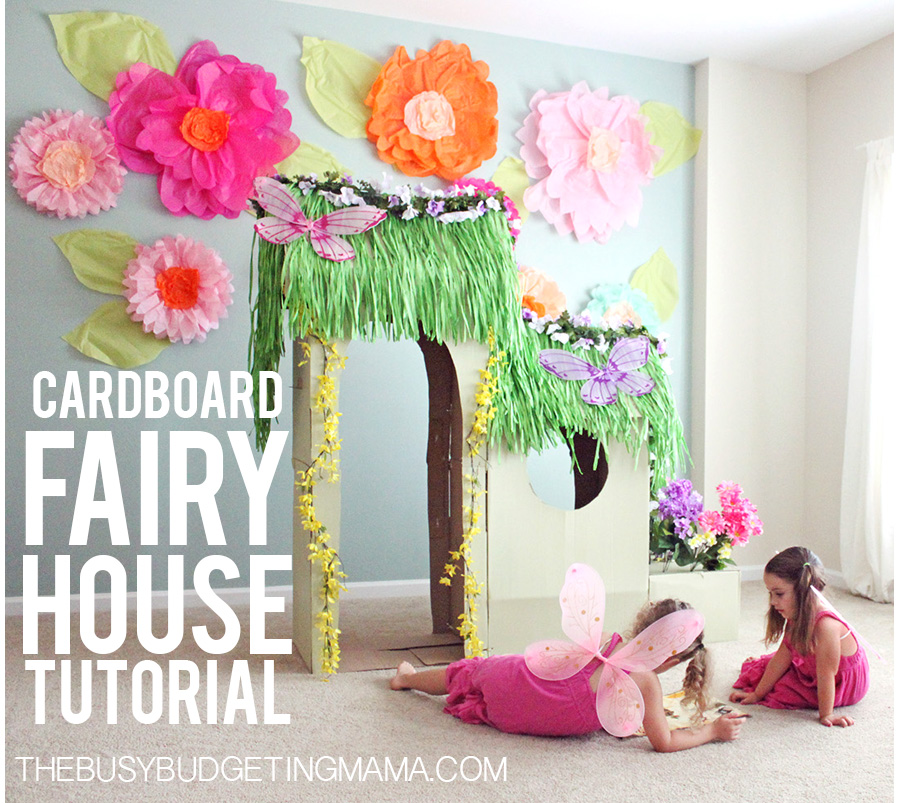 I can't wait to share more details of the party, but I thought it would be fun to do a video tutorial on the Cardboard Fairy House first! I have made different cardboard creations over the years..and they are a hit every time! I'm sure your littles will have fun with this too!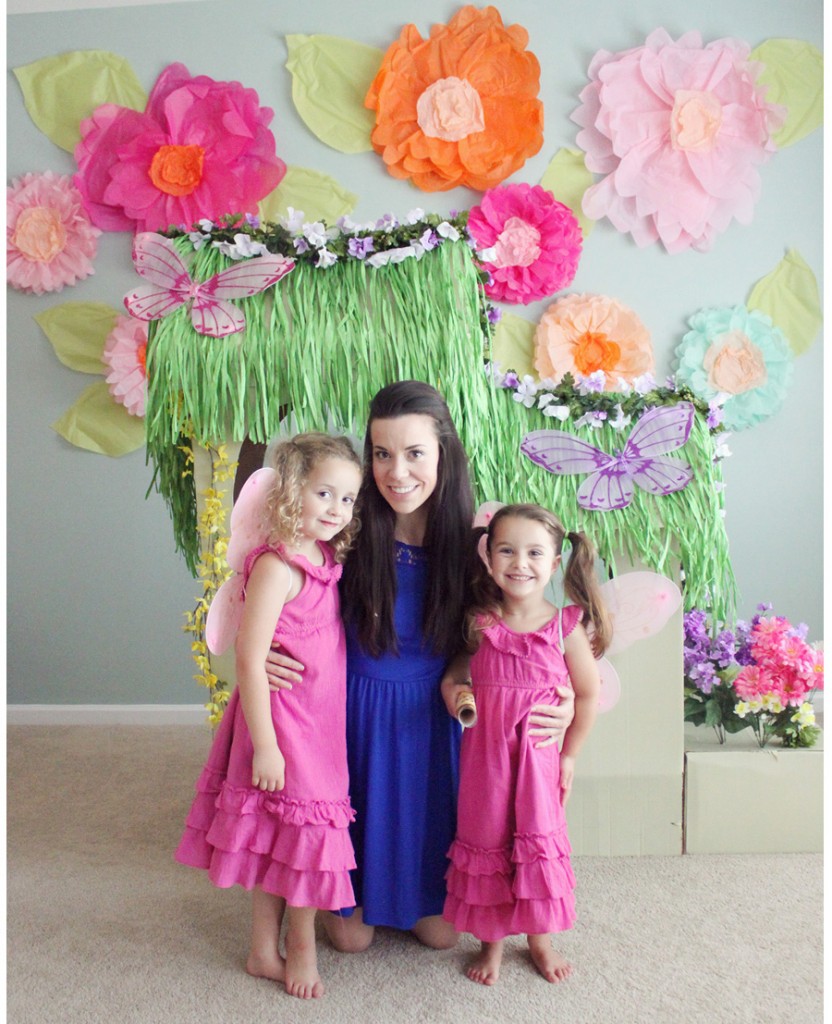 Two cute fairies flapping away!!
(dresses from target)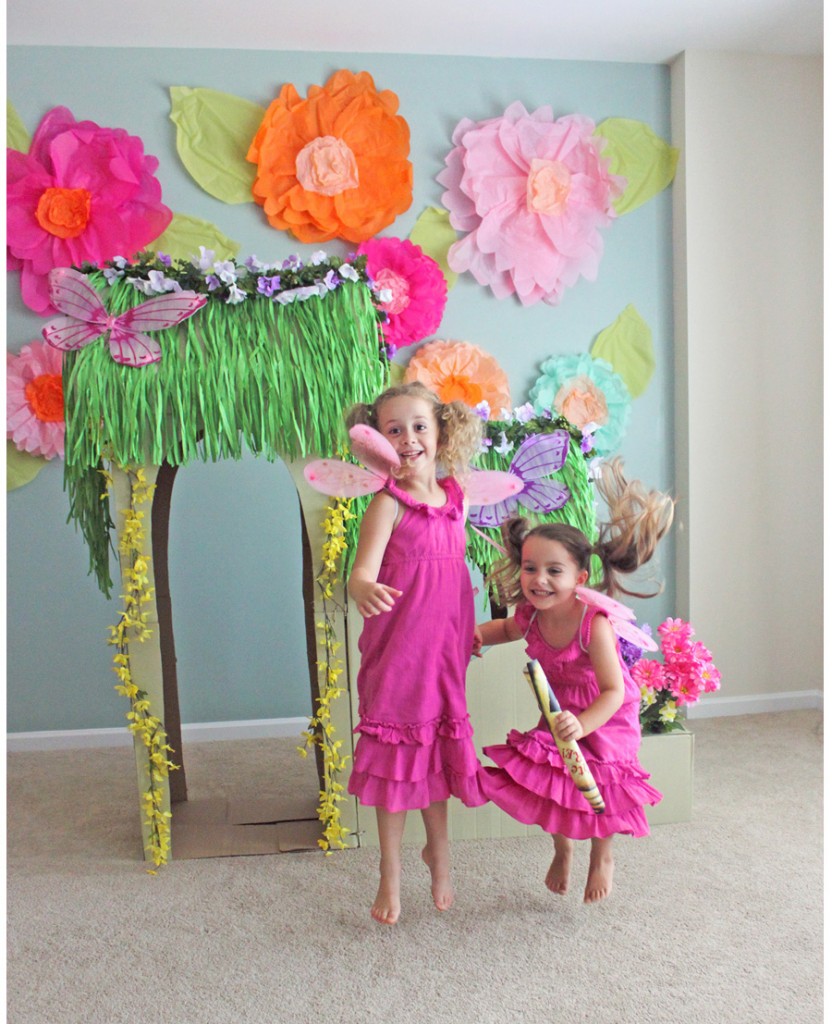 It's an easy, fun and affordable DIY project that's perfect at making
a play date, party or rainy day extra special!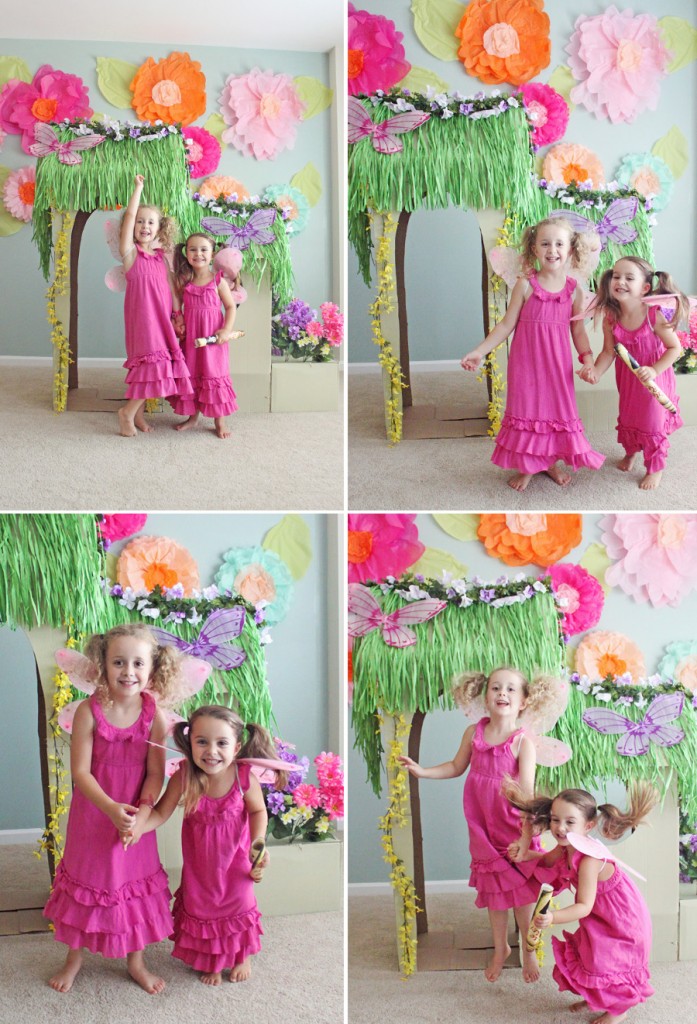 DIY CARDBOARD FAIRY HOUSE
SUPPLIES:
Cardboard Boxes (I used 4 large from lowes and one small from home..along with part of another box I had for the roof! – use the corner/bend for the roof)
Zip Ties
Paint (I found a small can in the as is section at Lowes)
Utility Knife
Packing Tape
Scissors or screw driver (to poke holes for zip ties)
Flowers/Flower Garlands (I got mine during the end of summer clearance at joanns.)
Hula Table Skirt (I got mine during the end of summer clearance at party city)
DIY CARDBOARD FAIRY HOUSE
STEPS:
Build and Cut Boxes.. attaching with zip ties.
Paint.
Tape Flowers/Grass Roof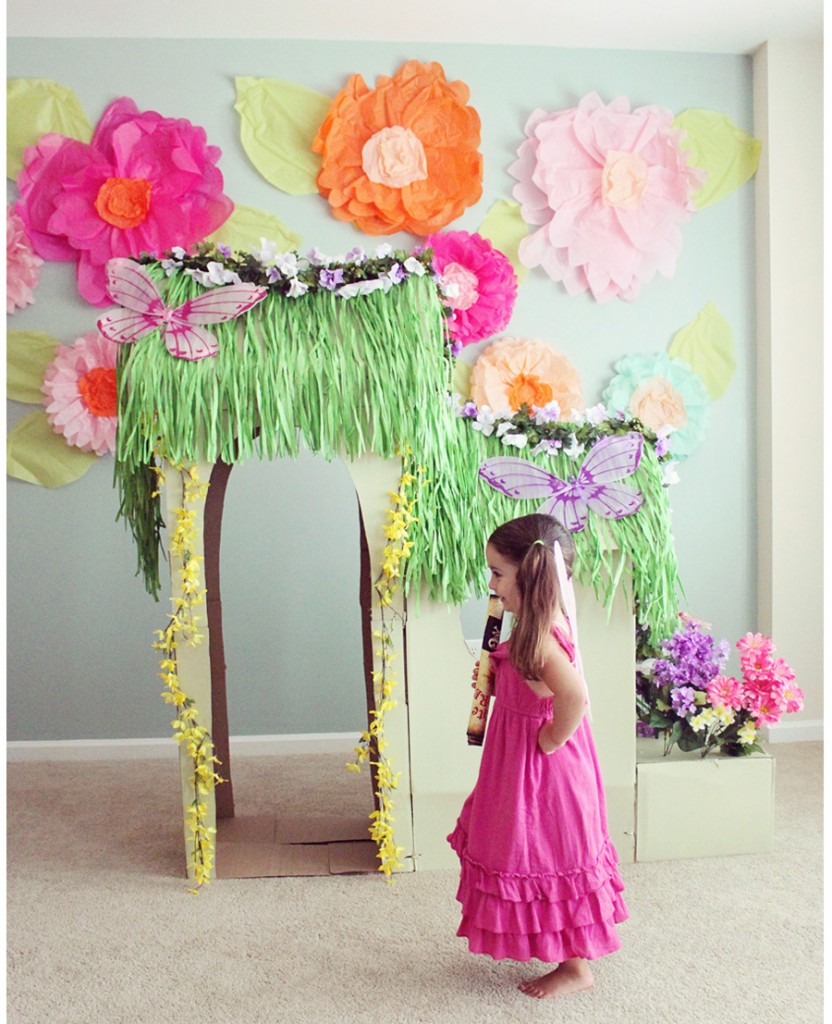 I grabbed up a couple cute butterflies at Michael's during their end of summer sale!
They are made to hang from the ceiling.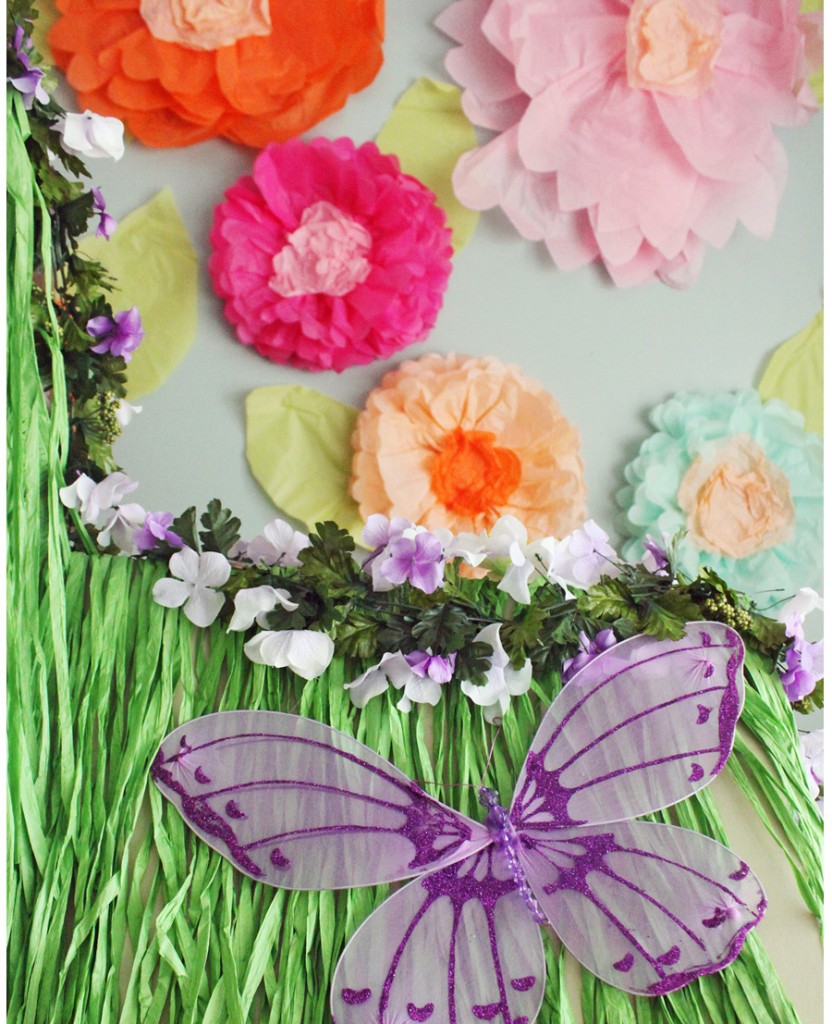 The fairy house has moved to the other wall of our family room…
and will probably be there a while ;) It's awesome at keeping them entertained!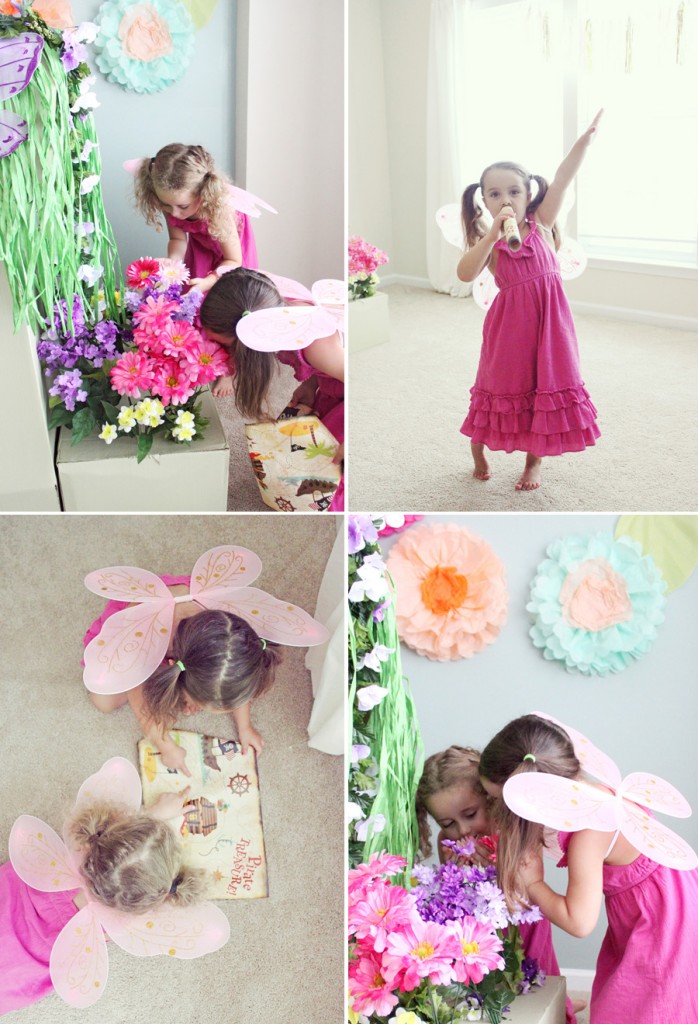 Sophia and Sienna are 15 days from being exactly 2 years apart so
they have always had a joint birthday party. I know it won't always be like this,
but for now they love it… and so do we!!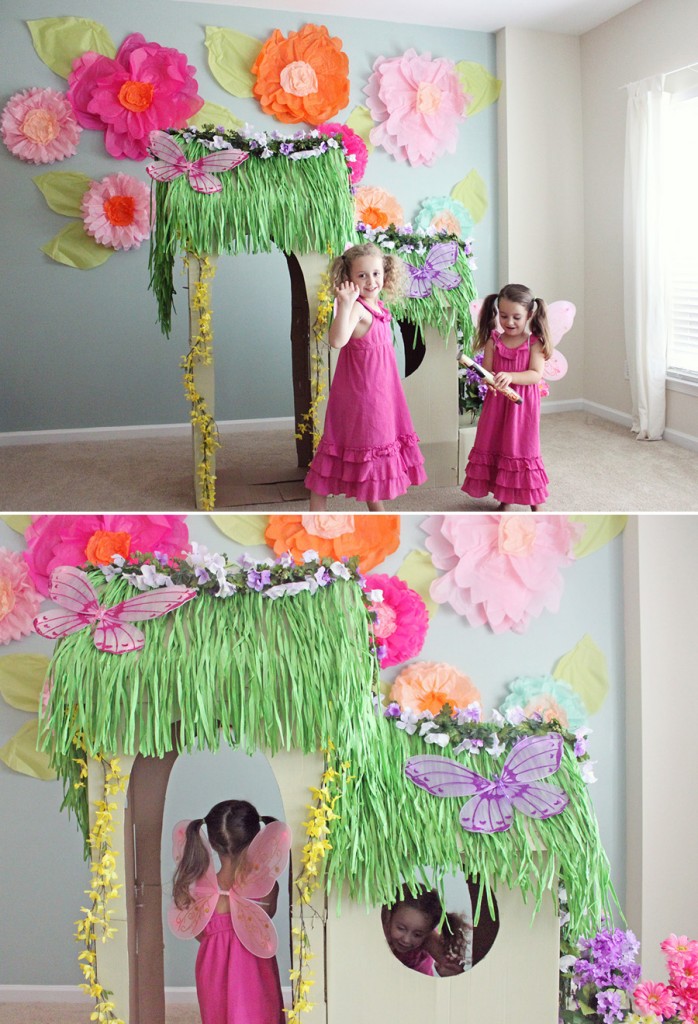 The next tutorial will be the tissue paper flowers!
I have a gazillion requests via social media for a tutorial..so..it's coming!
SO EASY and fun to make… it'll be one you won't want to miss!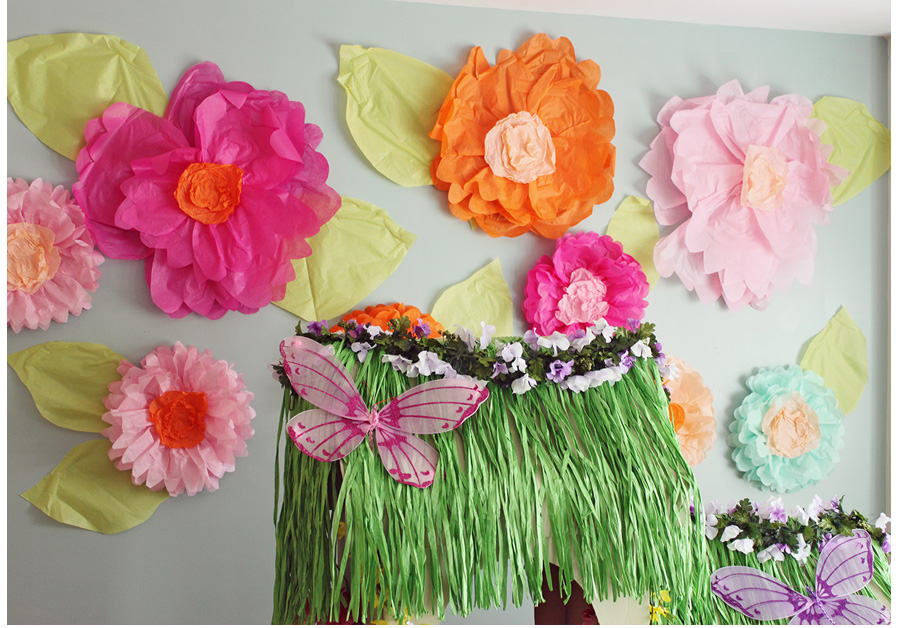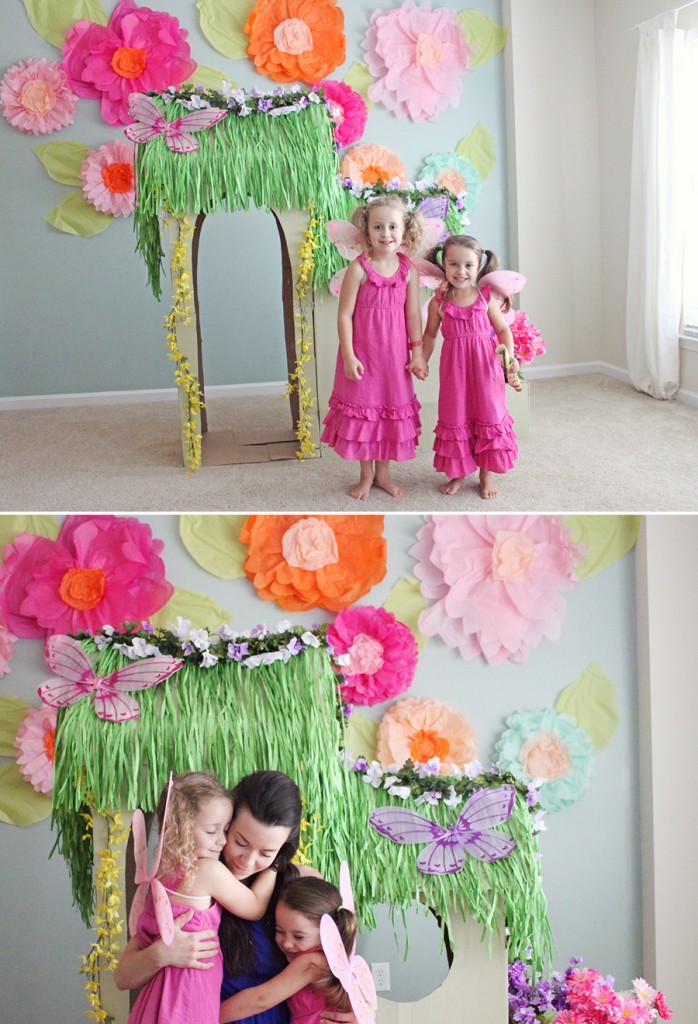 Full Fairy Birthday Party Post coming soon!!!
Check out my DIY Cardboard Castle, Cardboard Mailbox
and Cardboard Sweetopia Village!