Let me start this post by saying I know teachers love anything and everything from their students.
Teacher Appreciation week is a time where we can actively bless and spoil our teachers who do so much for our families
It's a time we can encourage our kids to actively thank their teachers during the day and to look for ways to be good helpers!
We don't always go all out, but this year I decided that since I LIKE gift giving, I wanted
to put something cute together and have the fun of it with my kids.
So we made it a priority! Boring things like, you know, cleaning, could totally wait.
So off to the store we went to hunt for YELLOW THINGS!
Then we came home and used this printable I designed to pull the whole thing together.
The kids were thrilled!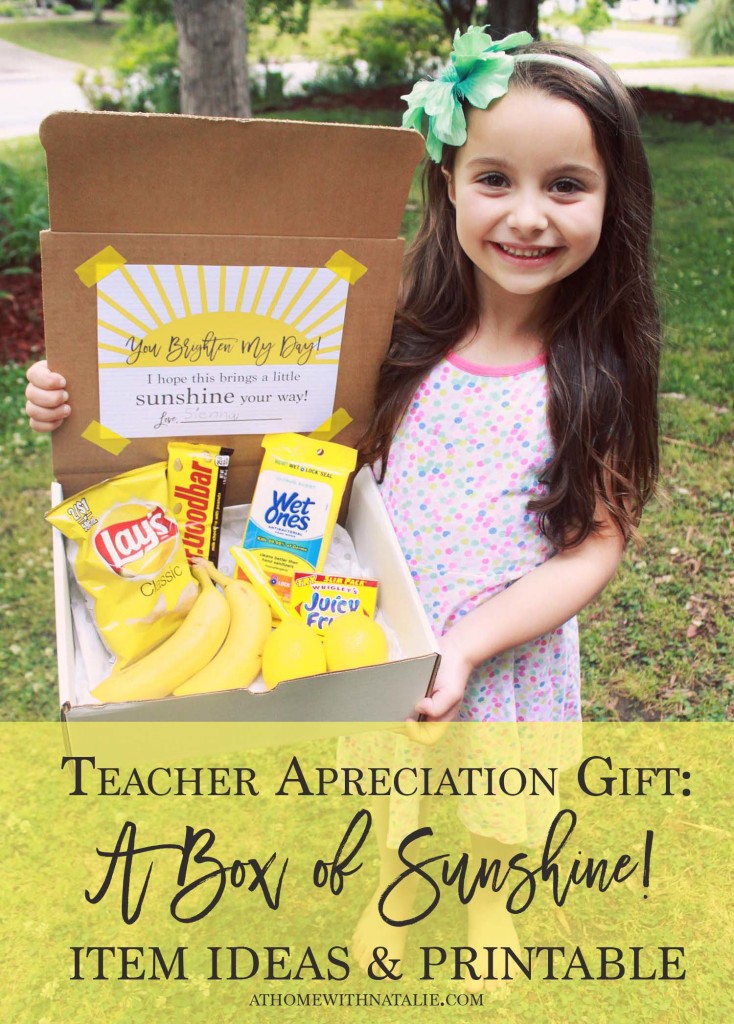 It was hilarious at the store and I'm pretty sure the fellow shoppers
were either very confused by our basket and also thinking my children were obsessed with pointing out yellow things.
But, it was our thing and although I had to say no to some of the yellow things,
overall the kids were happy with what ended up in our cart!
Although Sienna really felt like the minion body wash should have been included.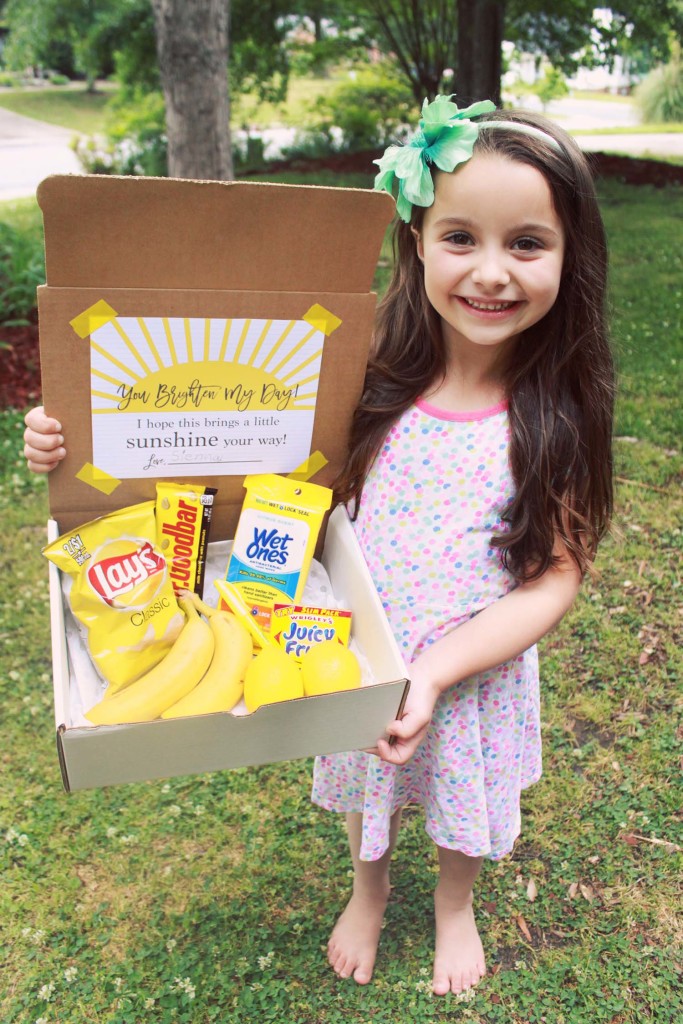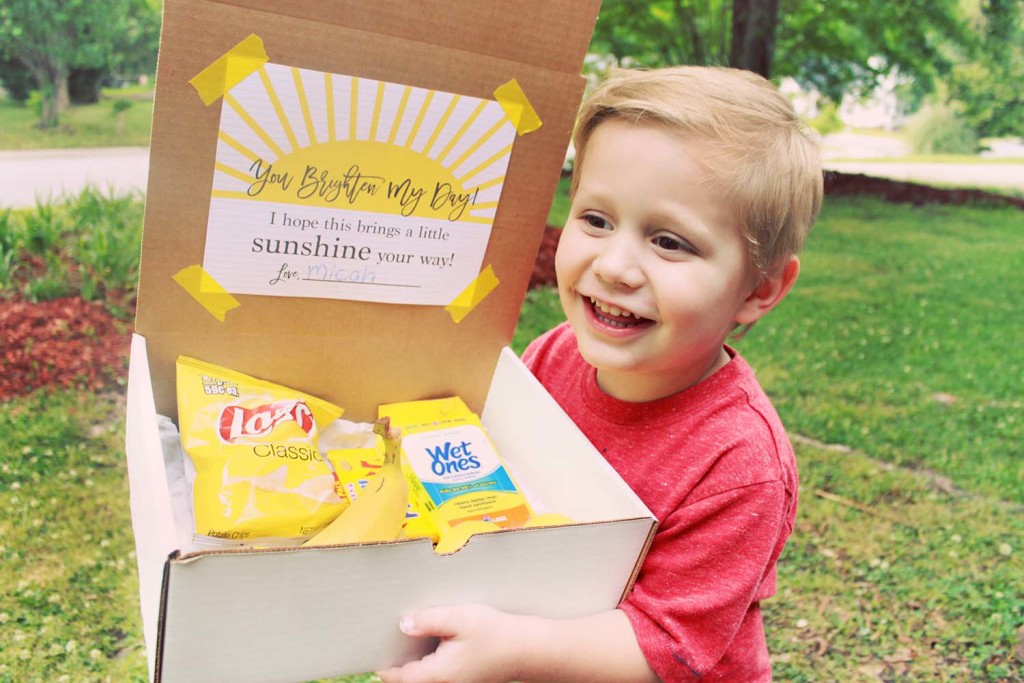 We came home and I designed this printable in Photoshop, printed it out on card stock paper
and used washi tape (walmart) to attach it to a box we already had!
You could use this same idea and printable with a box or bin or bucket!
You could fill up a cute clear water pitcher or drink dispenser. I saw some cute ones at Walmart
but I knew we already had these boxes.
We ended up putting fruit, gum, a highlighter, disinfecting wipes and chocolate in our Boxes of Sunshine!
Sienna and Micah colored the outside of their boxes with a pretty sunshine scene.
We wrote their teachers' names on each box as well.
(Sophia is making hers later this week. She wasn't around when we made these.)
They were giddy and singing a song they made up about the color yellow.
Happiness all around.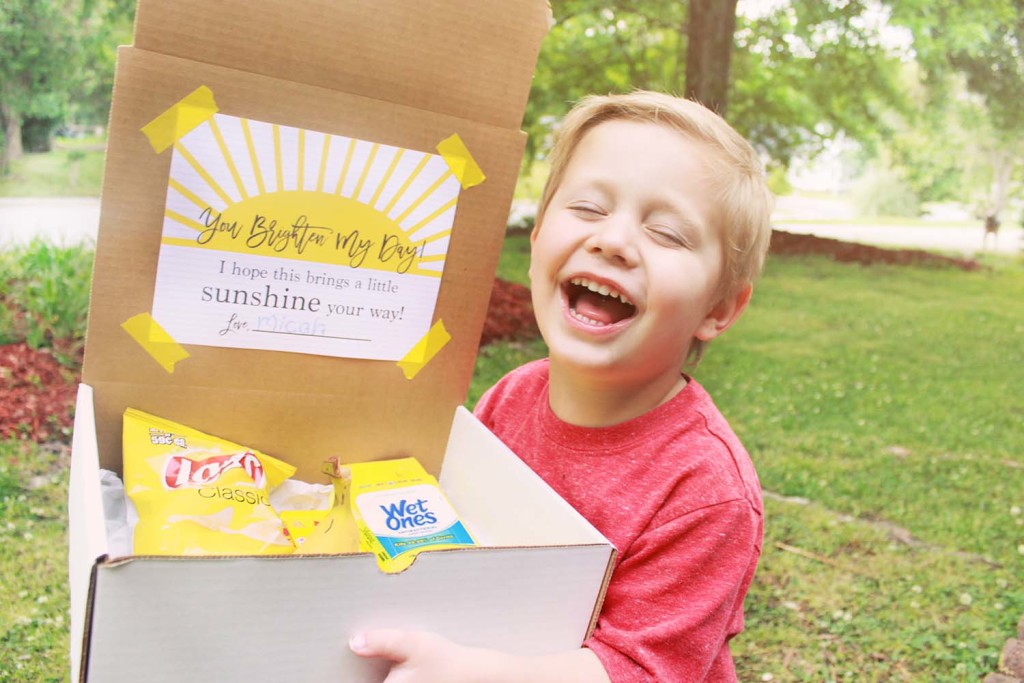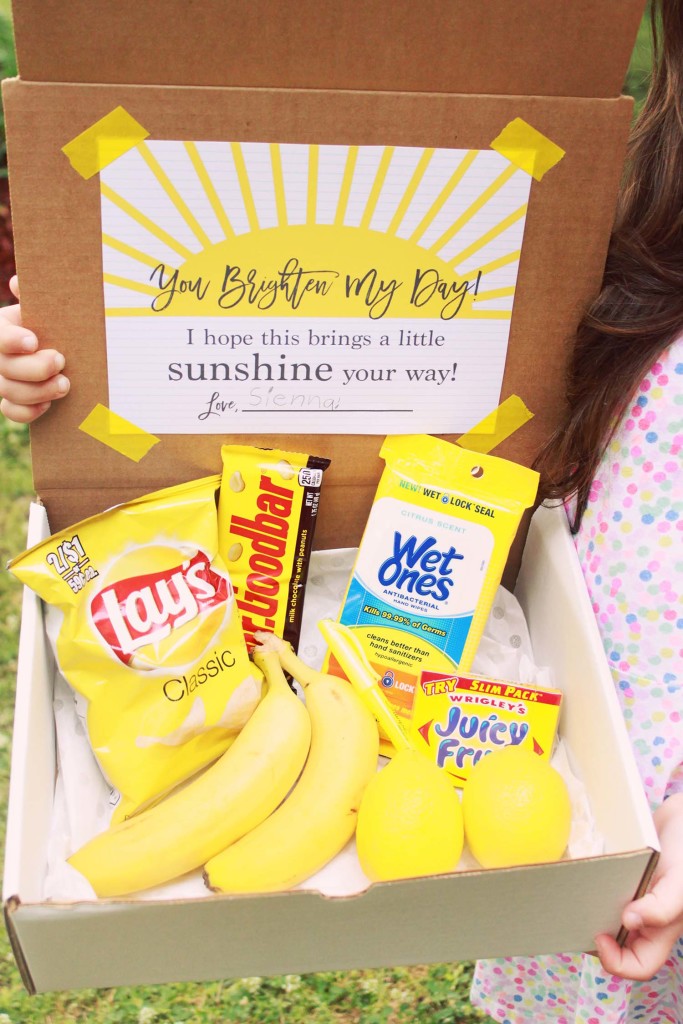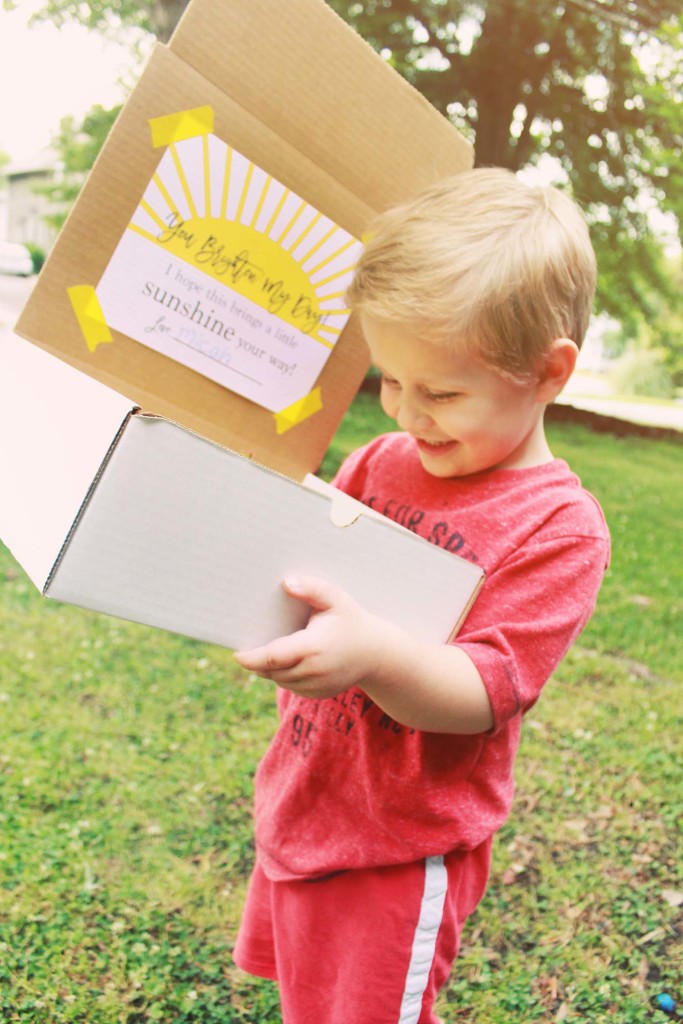 Excited for them to gift these to their teachers tomorrow.
Sienna also has some toilet paper roll look a like dolls in the works???
She has been learning about recycling soo….. there you go. perfect!
They are pretty spot on mini characters.
She snagged the perfect yarn for her teachers' hair from my craft box. haha. ;) hilarious.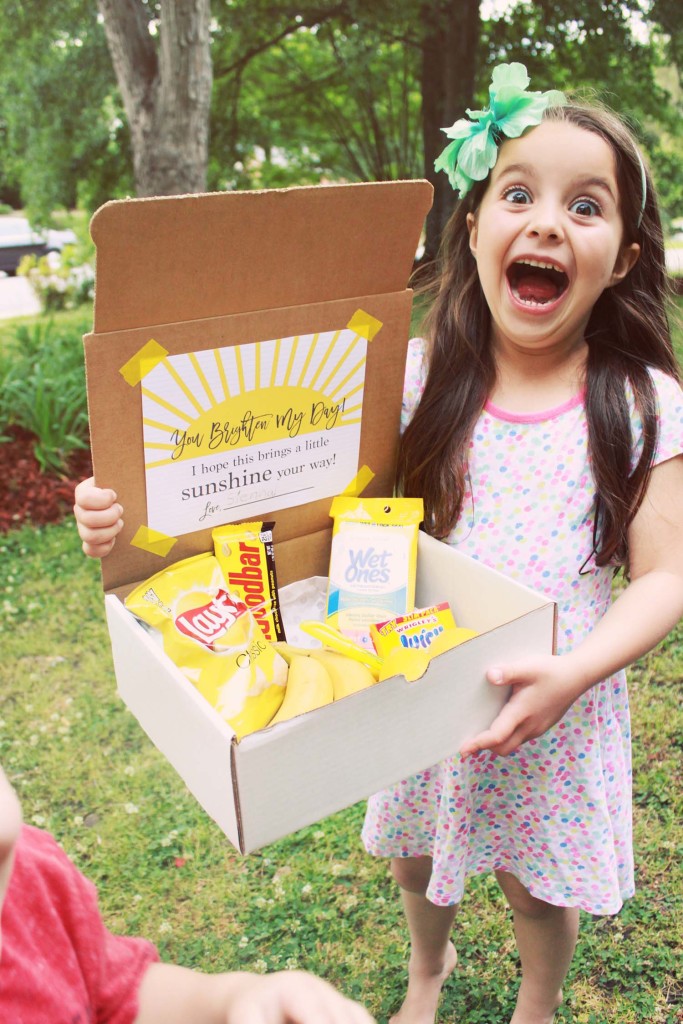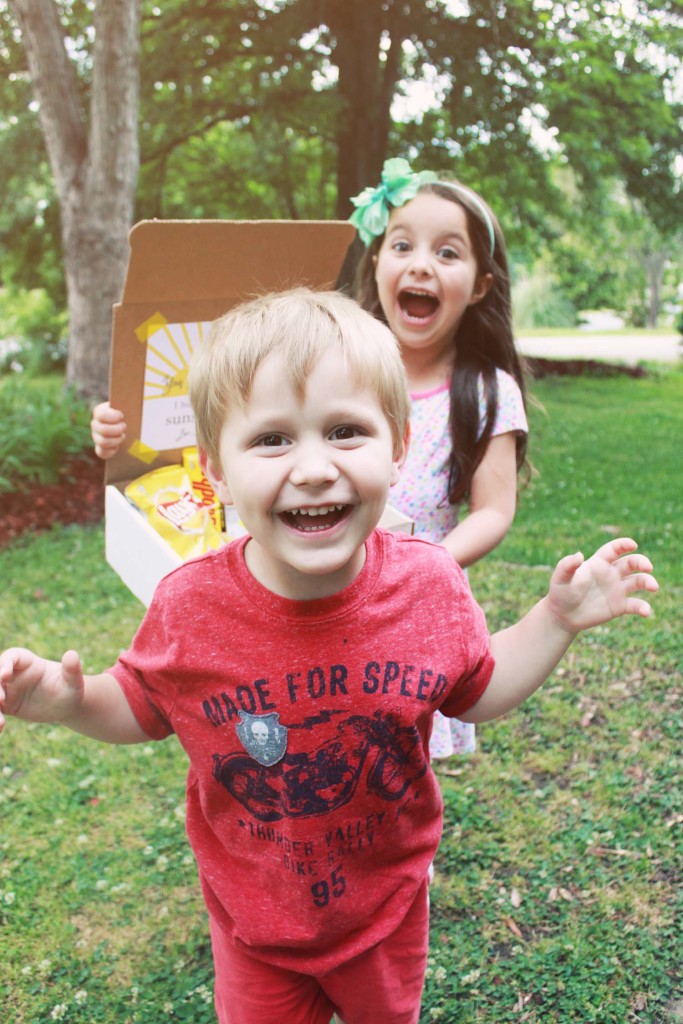 Micah loved that chippies were in the box. and a banana.
Which we all know is really a telephone toy in disguise.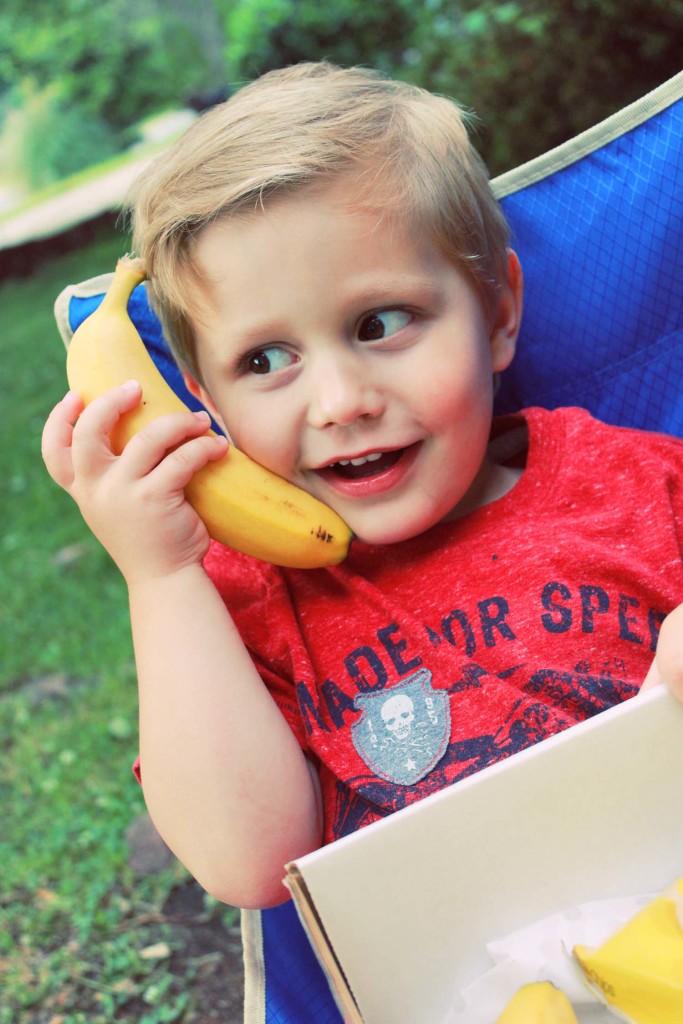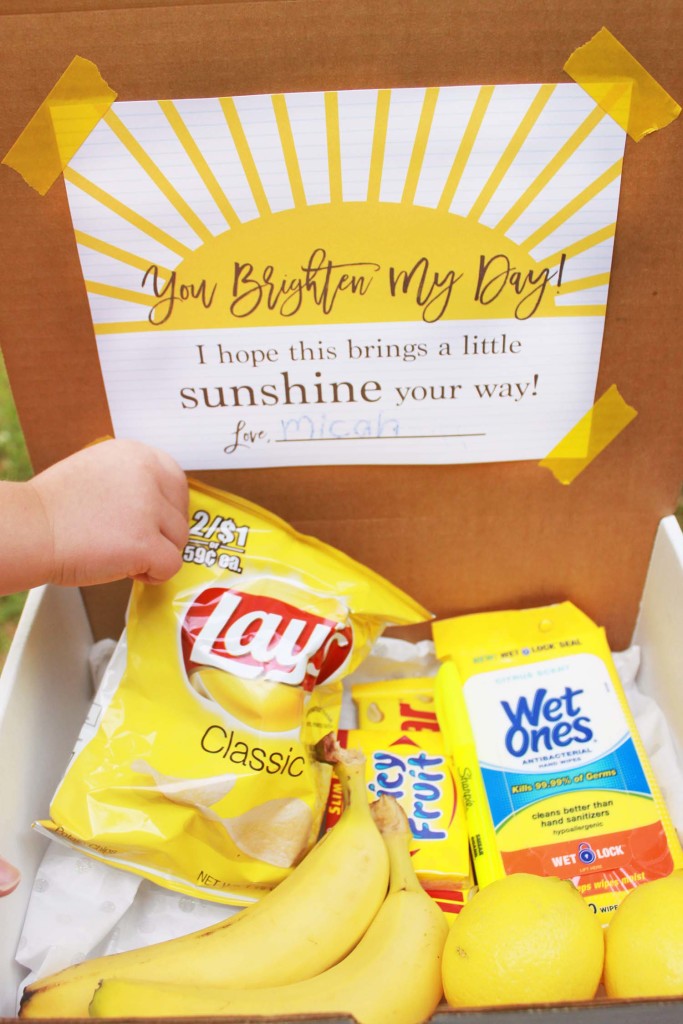 You can download the printable IMMEDIATELY from my etsy shop.
Box of Sunshine Printable Pdf – $8
Print as many as you need or want!
Enjoy and please tag me on Instgram if you use it. Love seeing my printables in action!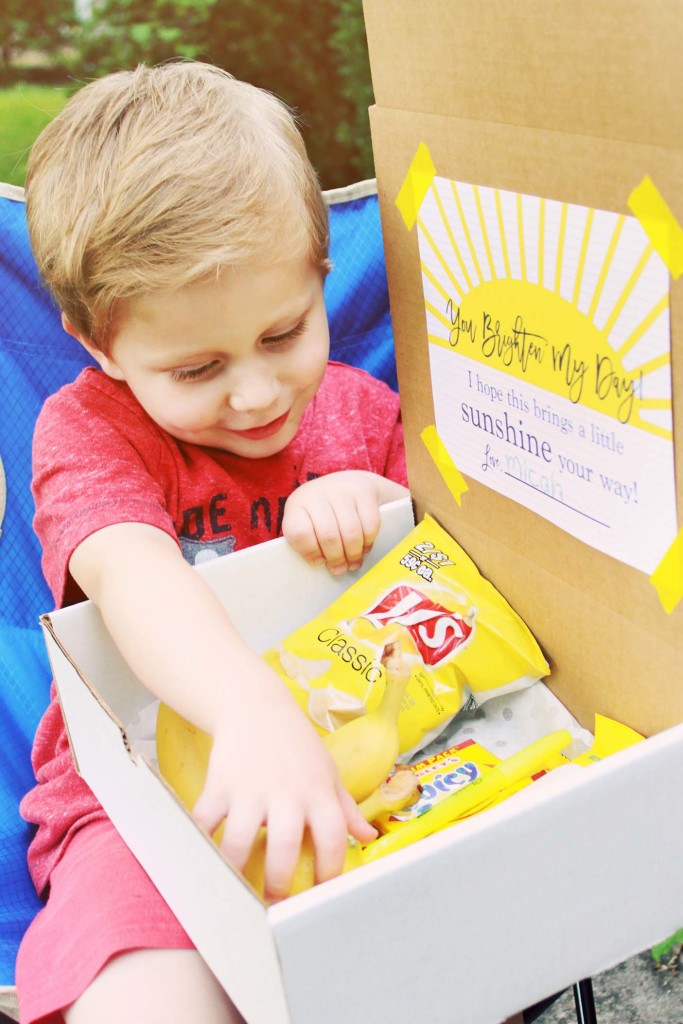 Hope all of the teachers have a wonderful week!
Natalie