When I was a kid, we used to make these cute Candy Cane Reindeer!
I loved doing this craft with my own kids this Christmas.
I had been talking about making these and trying to explain it, but when I finally
put the first one together they were like EEK!! in love.
These are great because they are simple and pretty much fail proof.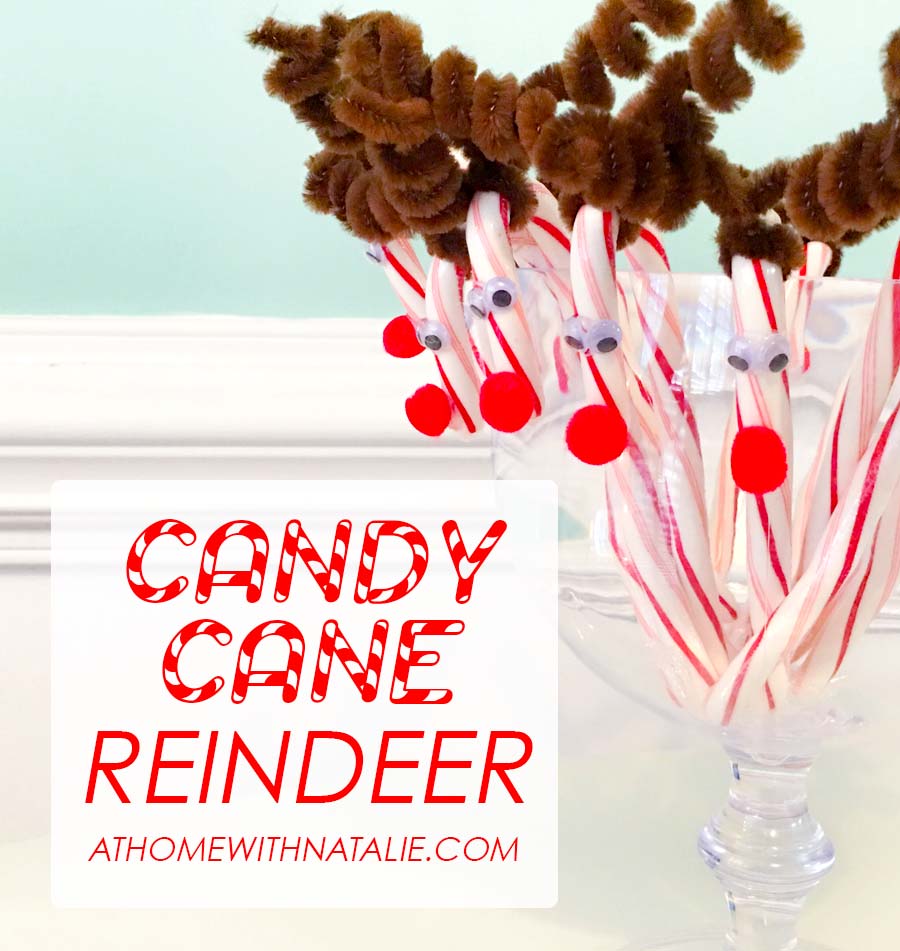 These are just such a fun classic Christmas Craft. You could jazz them up and tie a bow or put a tag on them.
We are going to be using these for classmate and friend gifts.
It doesn't take much to make a kid happy. give them a box of bandaids and you're their hero.
So these festive candy canes will do the trick for us!
I think any craft with googly eyes is a keeper for kids.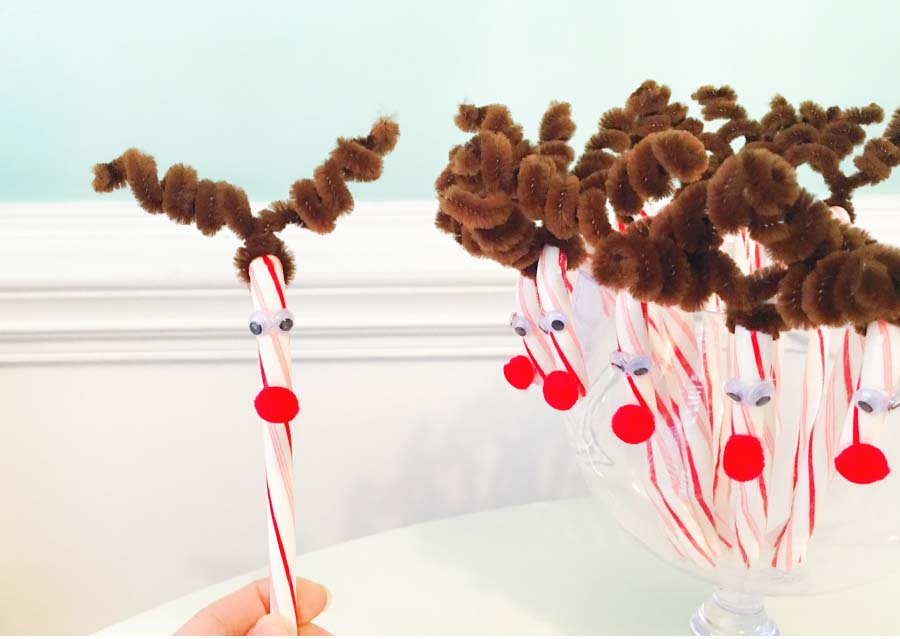 SUPPLIES:
Googly Eyes (whatever size you want but I did the one up from the smallest.) (Hobby Lobby)
Brown Pipe Cleaners (Hobby Lobby)
Small Red Pom Poms (whatever size you want but I did a medium size.) (Hobby Lobby)
Candy Canes (Target)
Pencil
Hot Glue Gun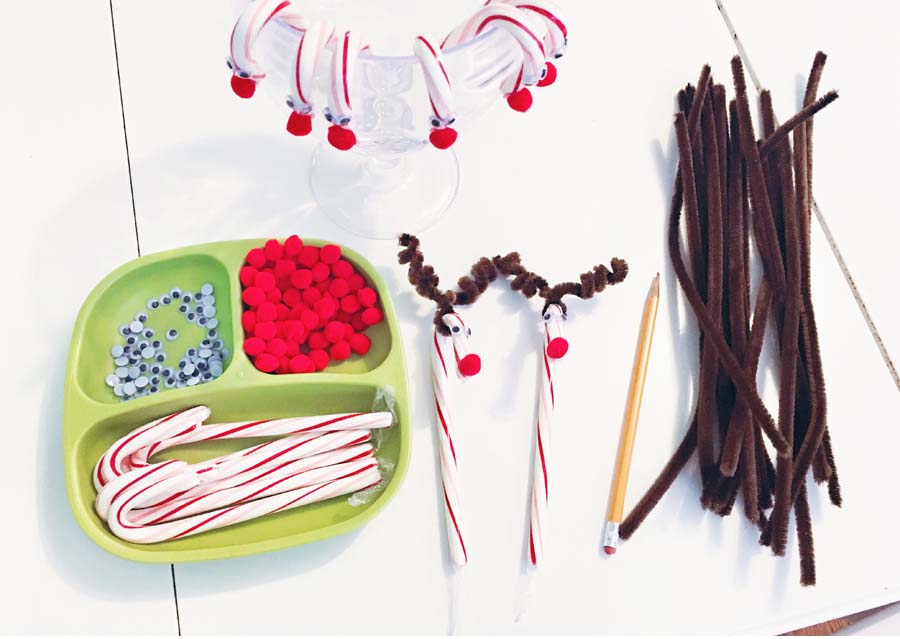 There are different ways to do the antlers with the pipe cleaners…but I love the curled style!
It's super easy to do and the girls were great at it. That was their job.
Micah passed the noses.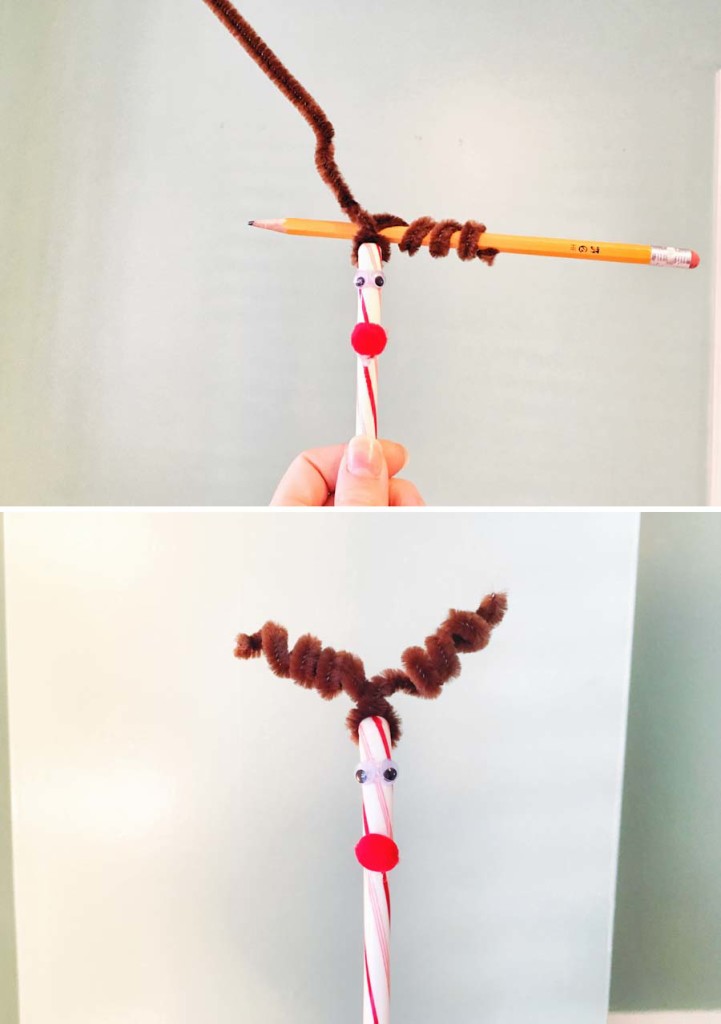 The girls were so excited that they ended up taking one to
their teachers the next day, even though the rest weren't ready just yet haha.
Micah and breakable candy canes don't really mix…but I let him have one to accidently destroy.
He also loved playing with the noses and pipe cleaners!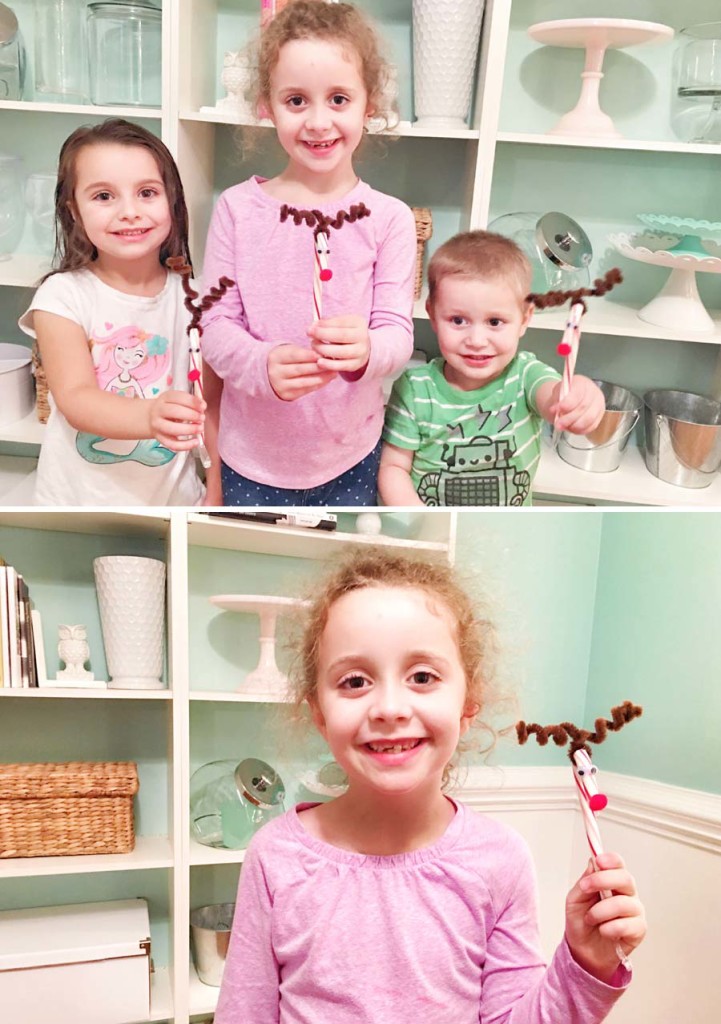 Hope you are having a wonderful week so far!
If you are looking for a fun small gift for your kids to give…this is a great one!
I think these will also end up in our care packages going out to friends and family far away!