When I had my other babies, I brought a little treat for my nurses.
It was a hit!!! I created this new printable to refresh the printable I originally created.
I offer both in my etsy shop! We aren't finding out what we are having, so I went with a neutral yellow!
This DIY is super easy to work up and is a fun way to say thank you to your hard working nurses.
Andddd…possibly have you become their favorite patient. ;)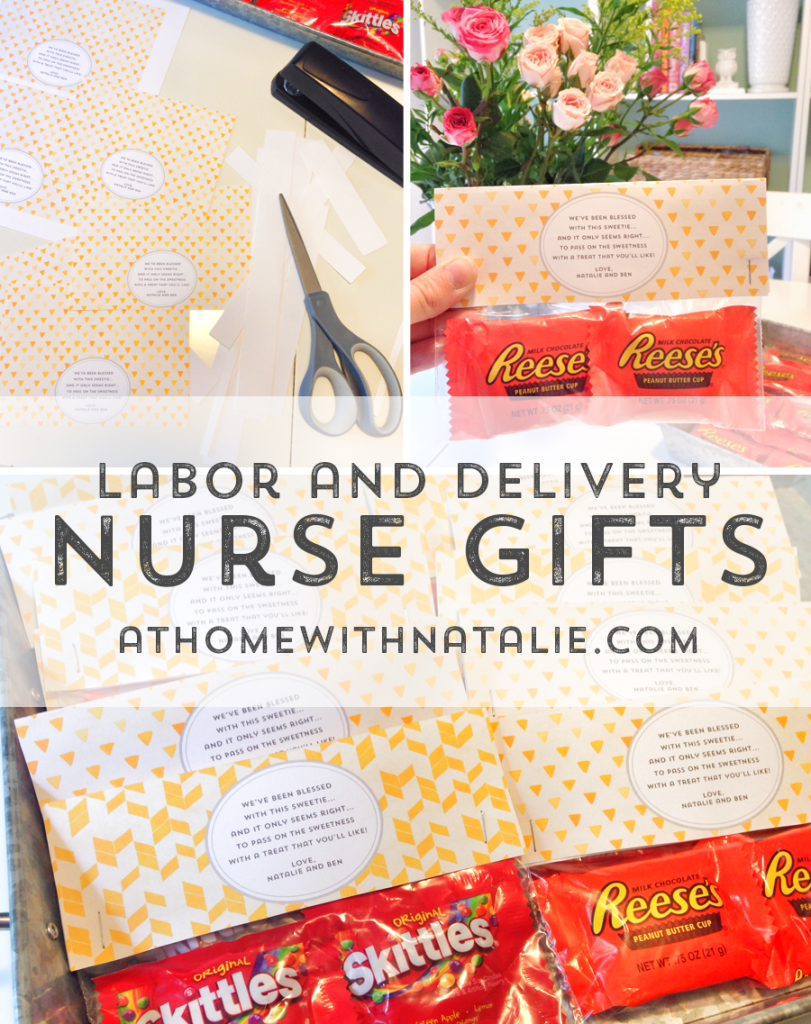 SUPPLIES:
Snack Size Ziploc Bags
Packaged Fun Size Candy
Printable (Or make your own!)
Card Stock Paper (Found at Target,
Walmart or your office supply store!)
Scissors
Staples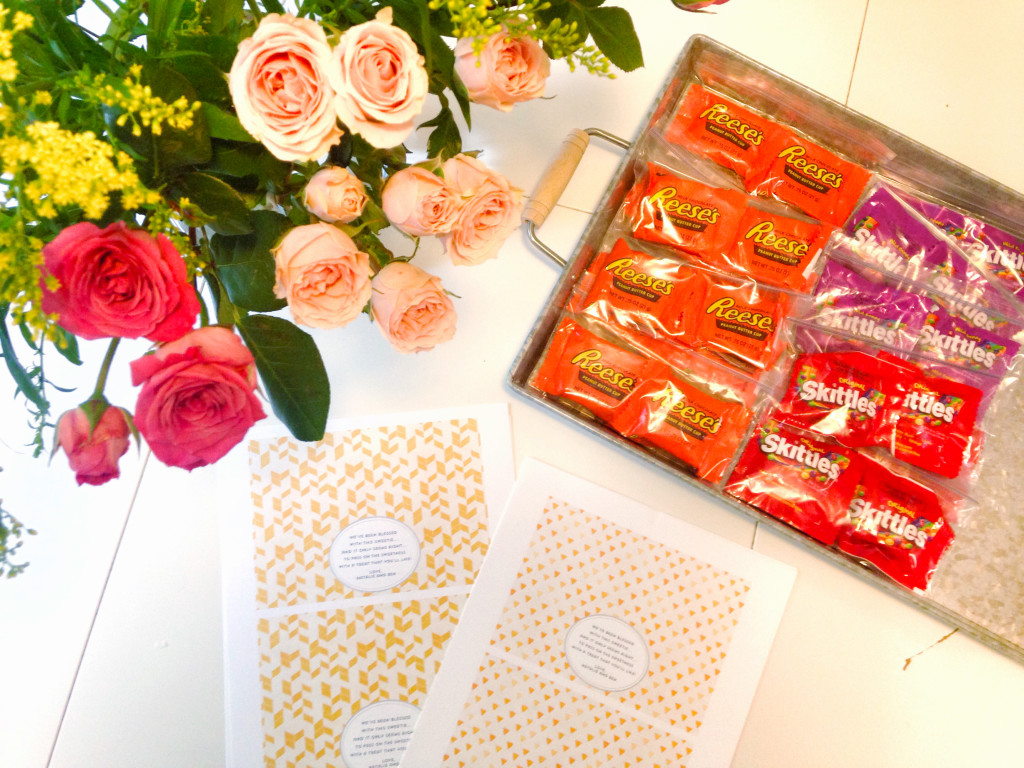 STEPS:
First things first..bag your candy.
Sienna helped me with this part of the project!
You could also do gum, lifesavers, trail mix… whatever you want!
I just suggest that it's prepackaged.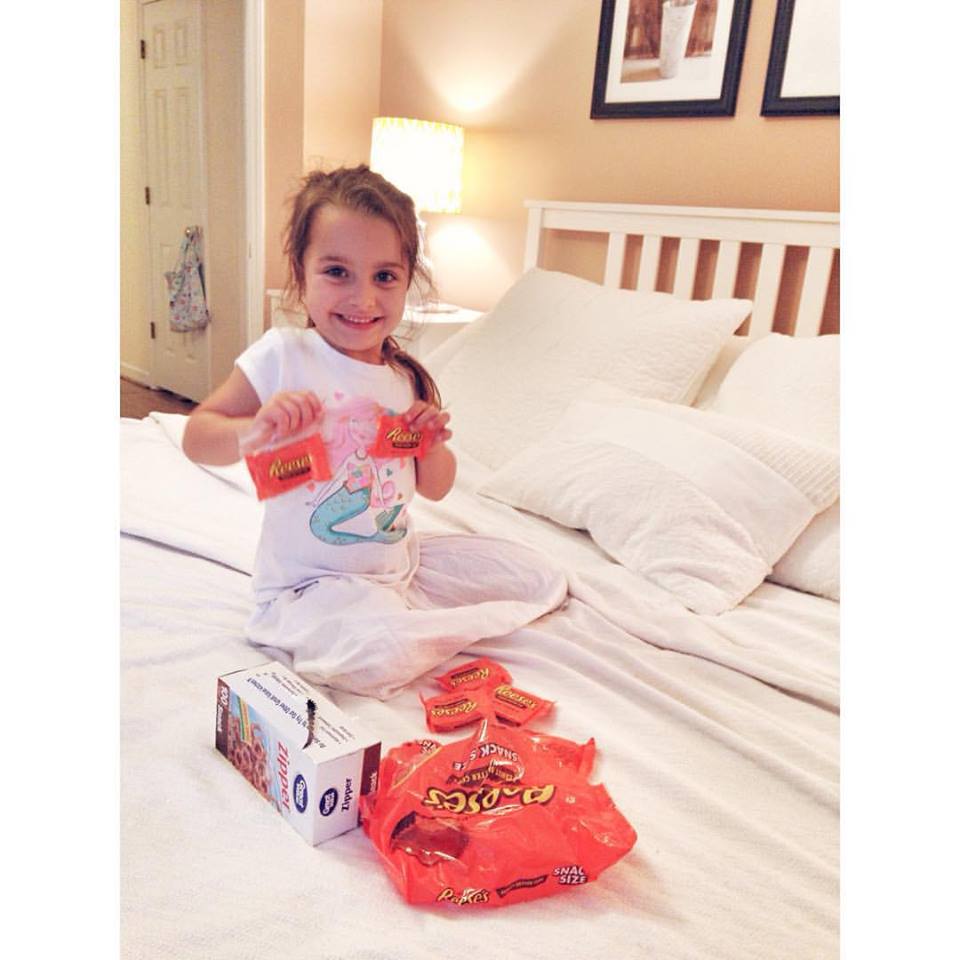 If you are using my printable, You'll click "print full size" (or full page) in your settings.
Print…cut them out…fold them in half…
and staple them to your bags of candy!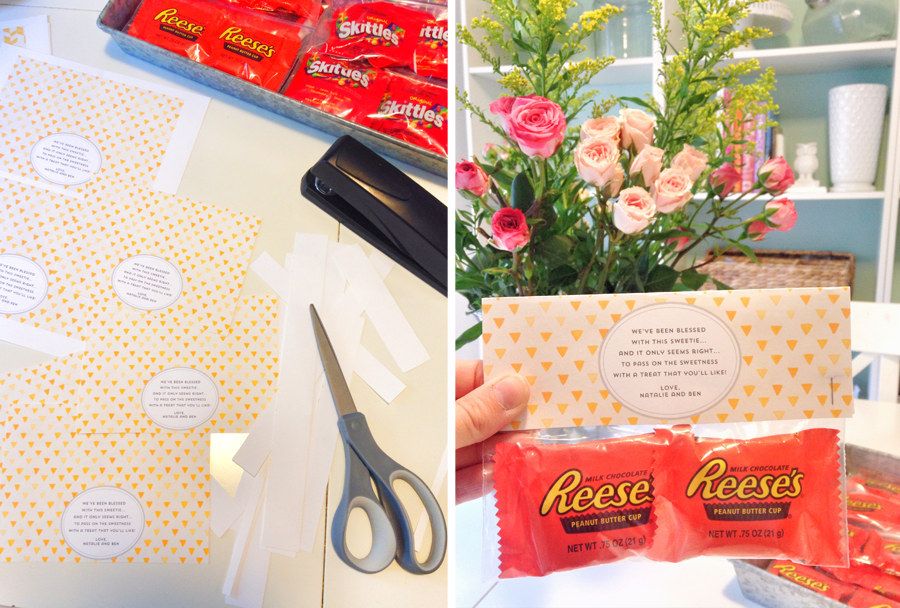 Your nurses will love you!
And, if you have any extras…you can have some sweet treats
while you snuggle that babe of yours!
I also end up giving them to any hospital room guests or the kids when
they come to see their new baby brother or sister.
My printable doesn't say nurses on it..just that we want to pass on the sweetness!

I loaded a storage size ziploc bag up with
these goodies and put it in my Hospital Bag.
(I'll be sharing my entire Hospital bag soon!)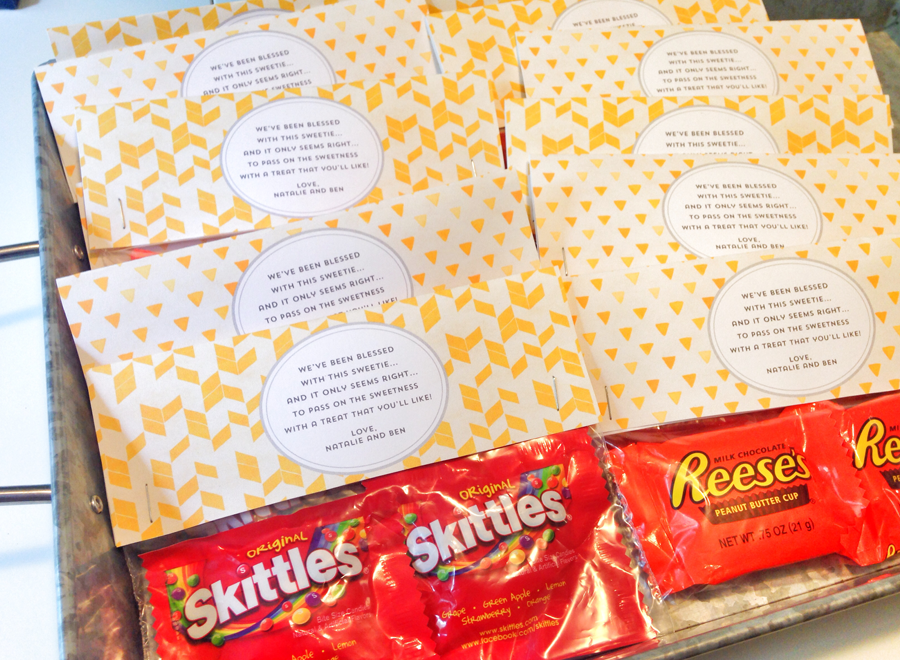 I hope you make these gifts for your nurses.
They are amazing and I'm sure would appreciate a little love!