When I'm off avoiding doing adult things like laundry and grocery shopping,
you can usually find me rearranging the house!
Most recently I was having fun with the kitchen shelving!
(DIY project from an old IKEA shelving unit we had!)
I made this DIY Vintage Bakery Sign (Check out the tutorial here)
and it started me off on wanting to change things up a bit in this area.
I shopped my house and ended up putting all my globes in the dining room shelving.
That room has a pretty blue on the walls, so I thought the colored globes would look pretty in there
while I stick more neutral here on the kitchen shelves!
Since I hung up my bakery sign, I decided to move some of my cake
stands from the dining room shelves onto this one!
I love pulling out all my white dishes that I've collected since our wedding registry days!
You can enjoy them when you are able to see them every day.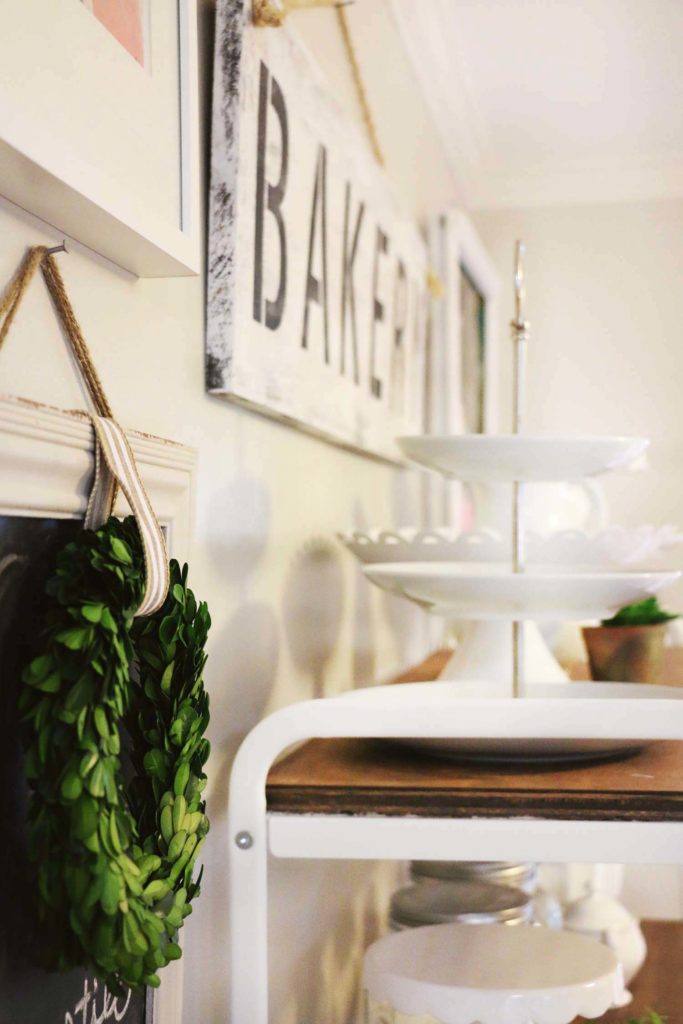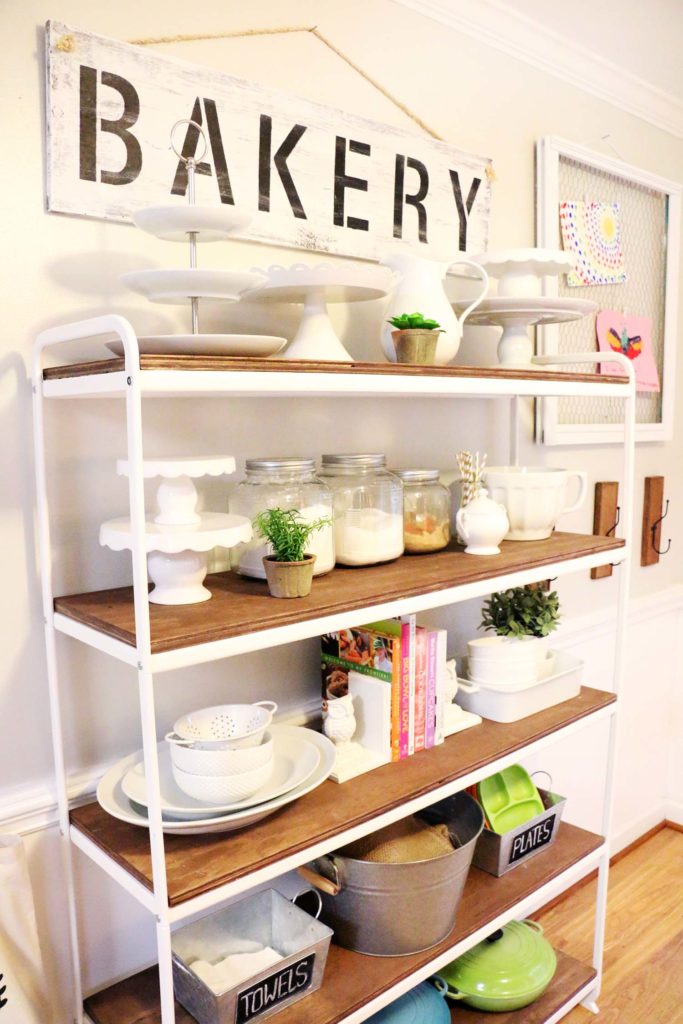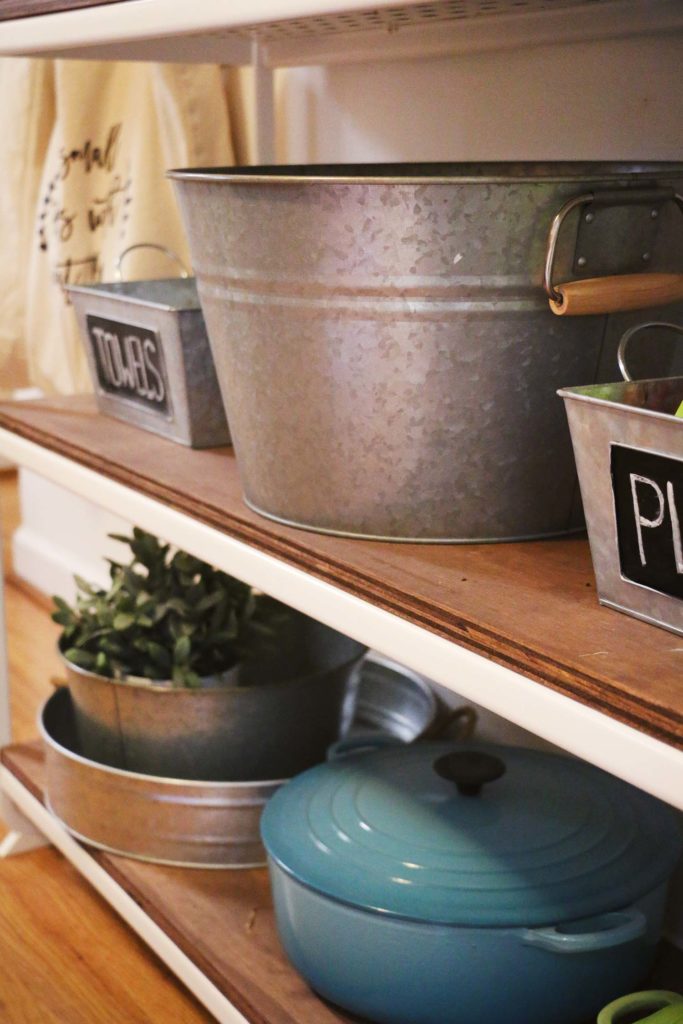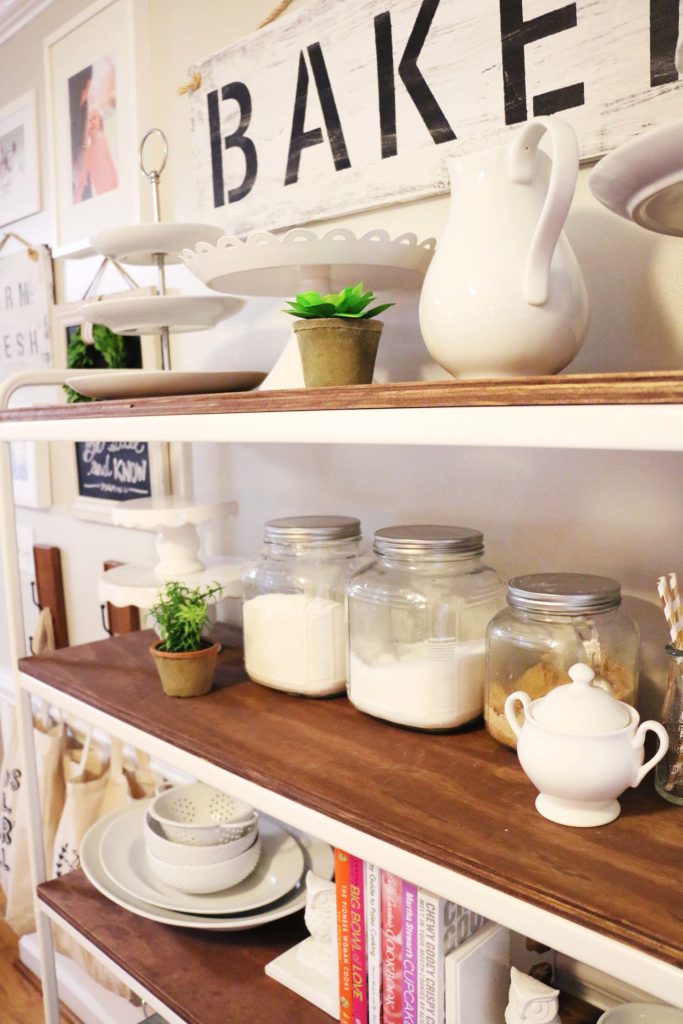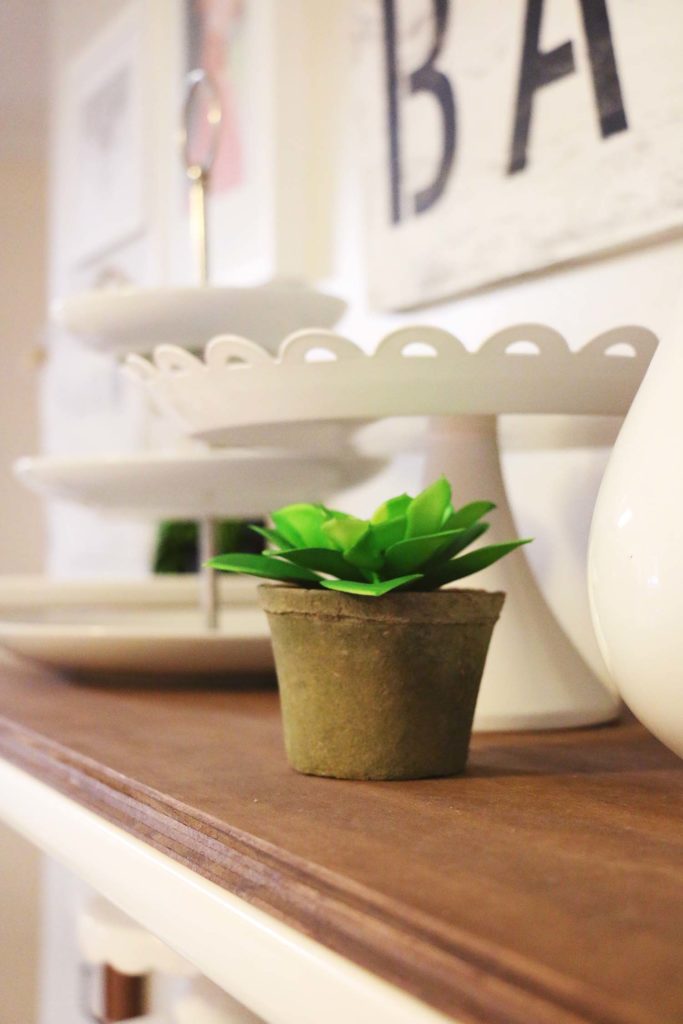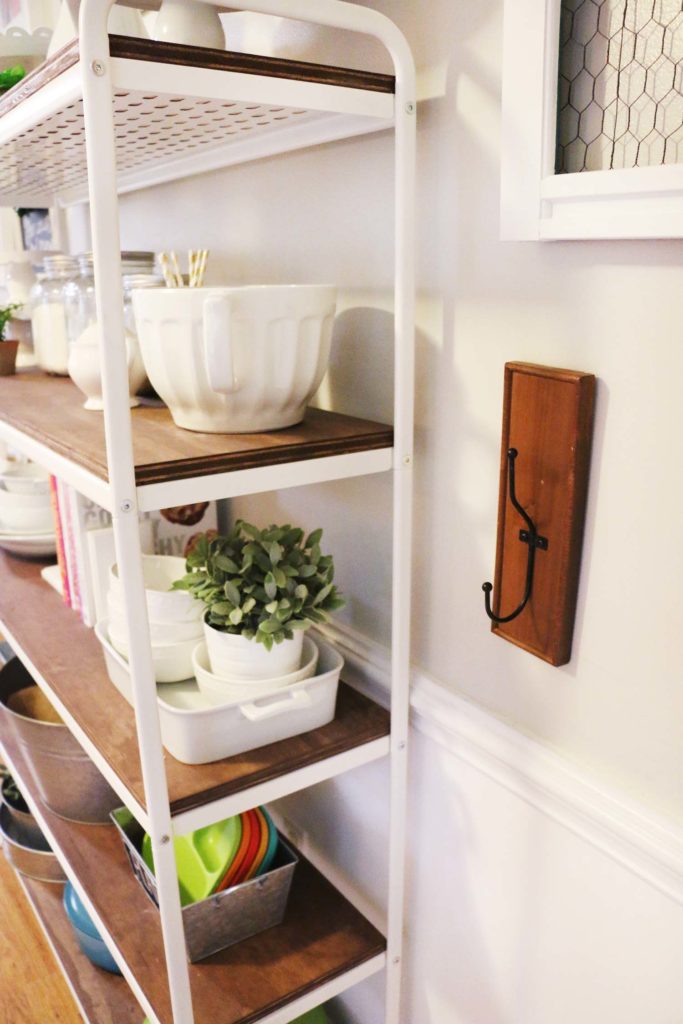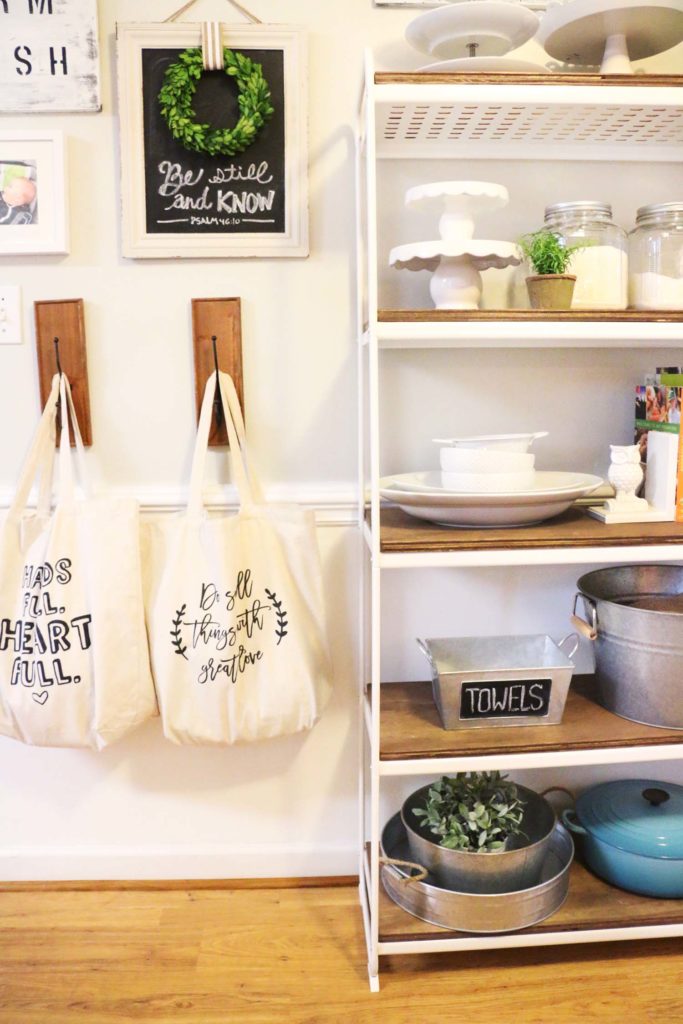 I hung up some frames we already had, mixed in with a chalkboard and another sign I made.
I really want to do a little kid photoshoot one of these days
and update these frames with a grouping of cute ones from the park…
lots of blurry green background and cute kid faces. :)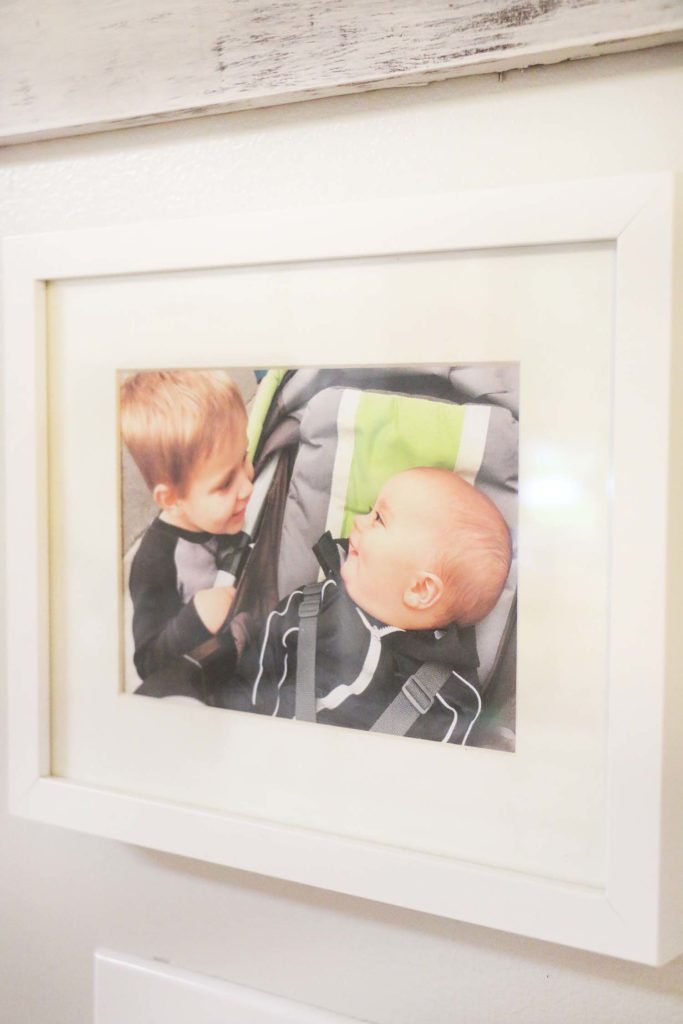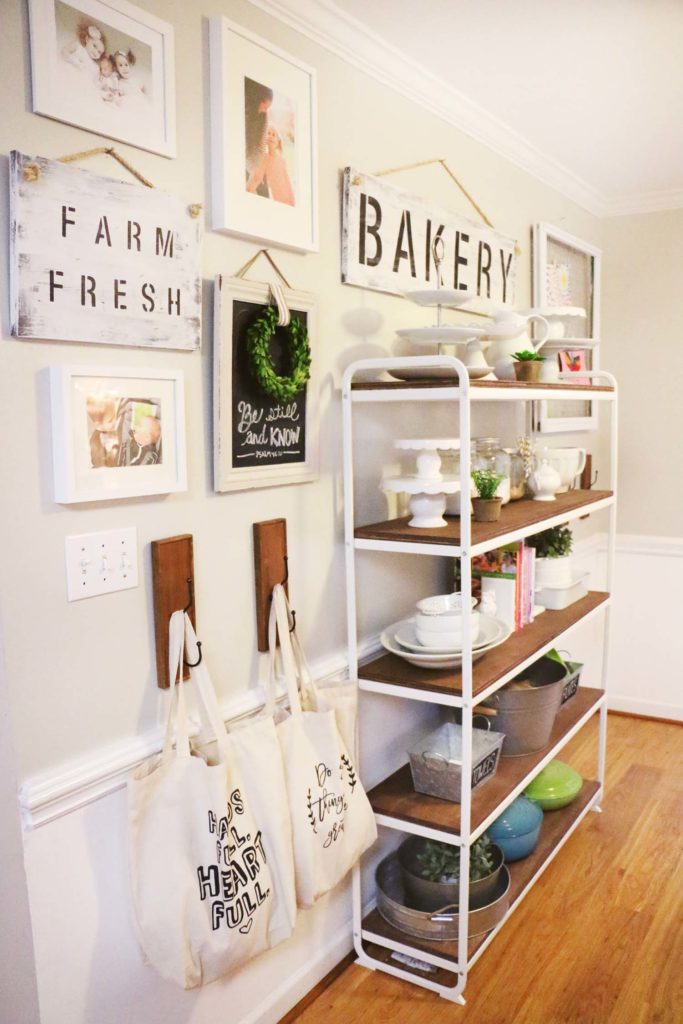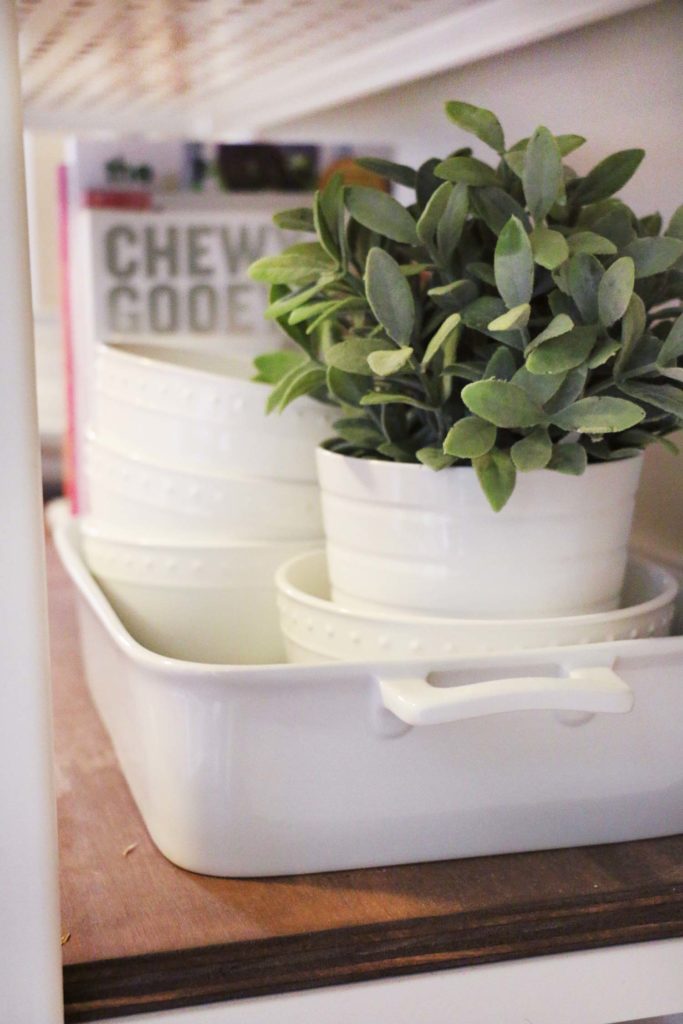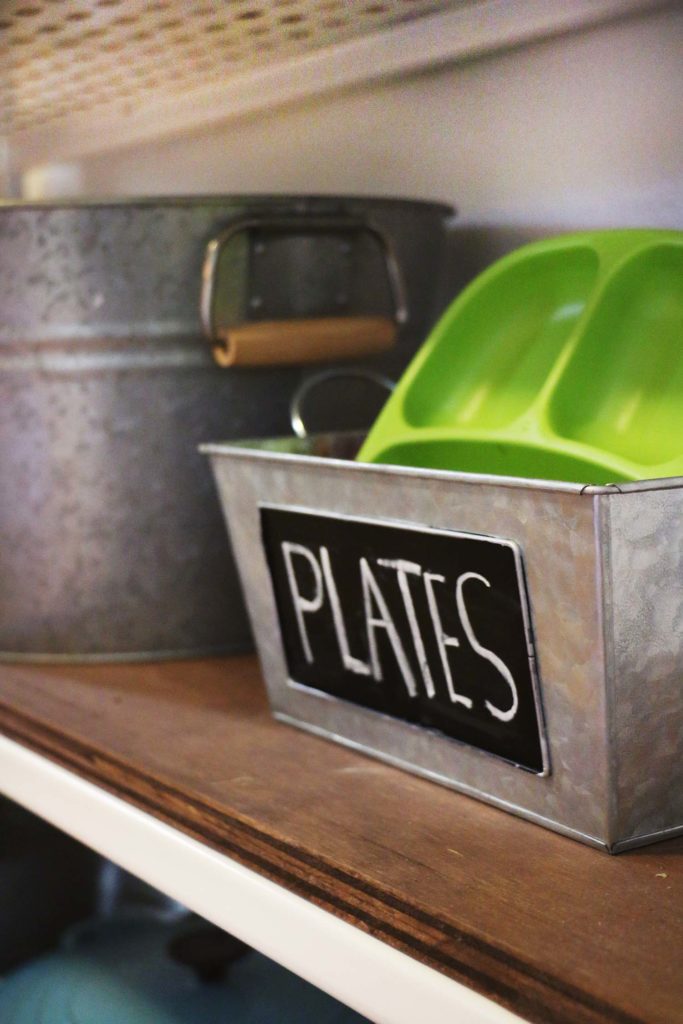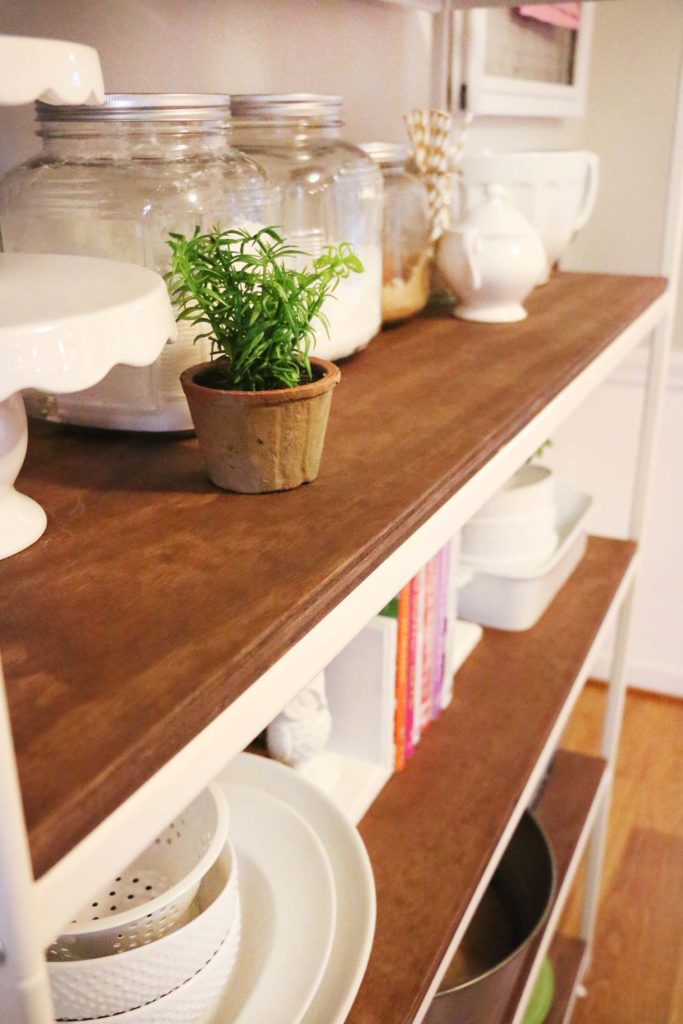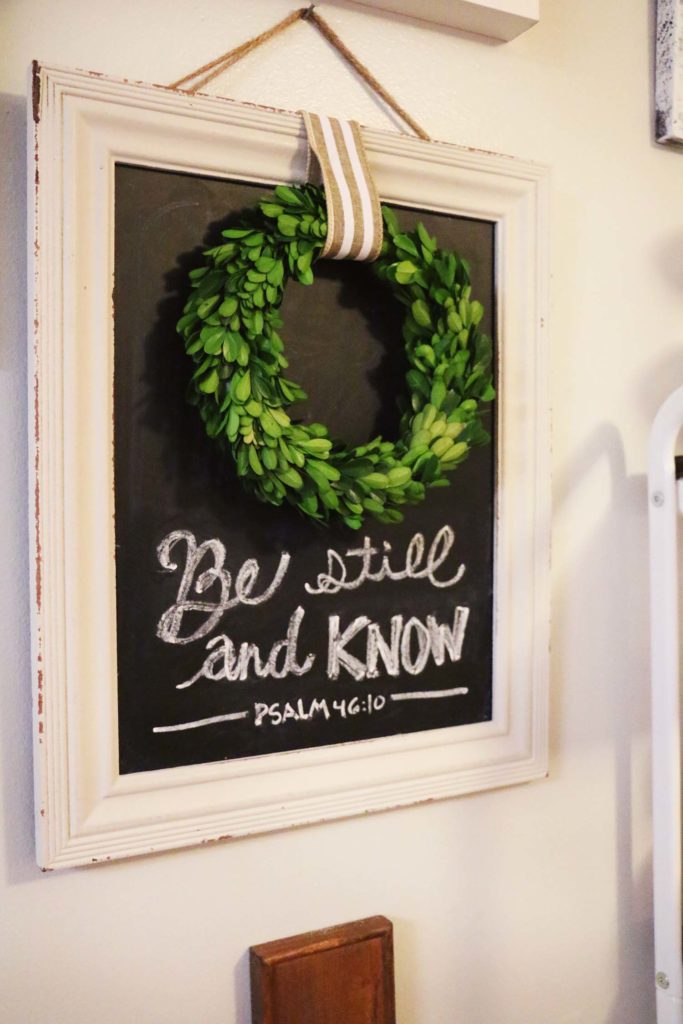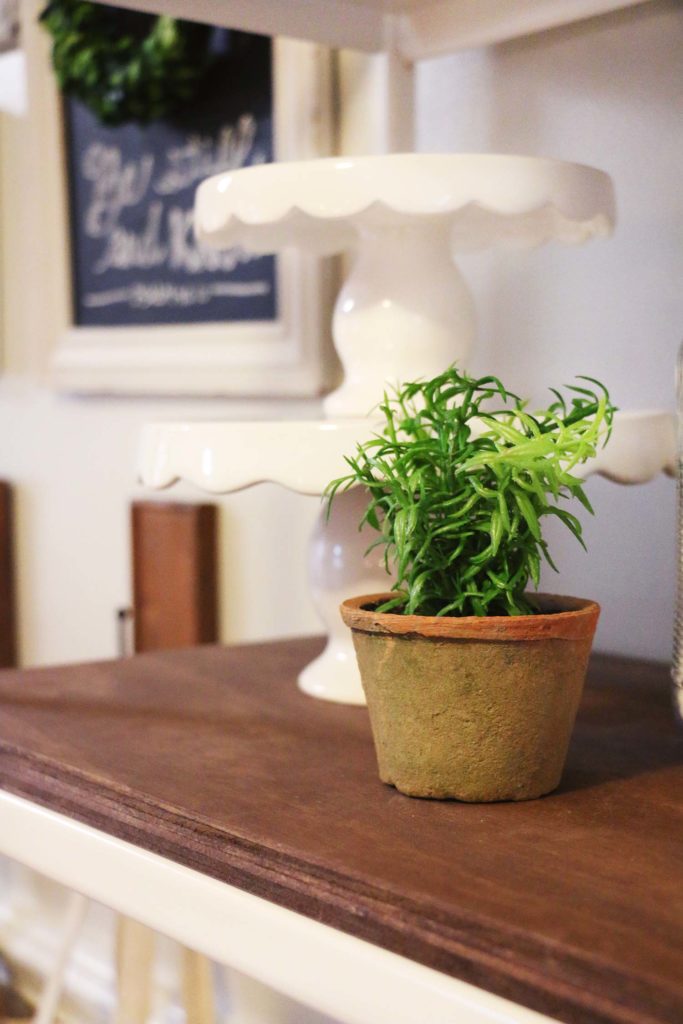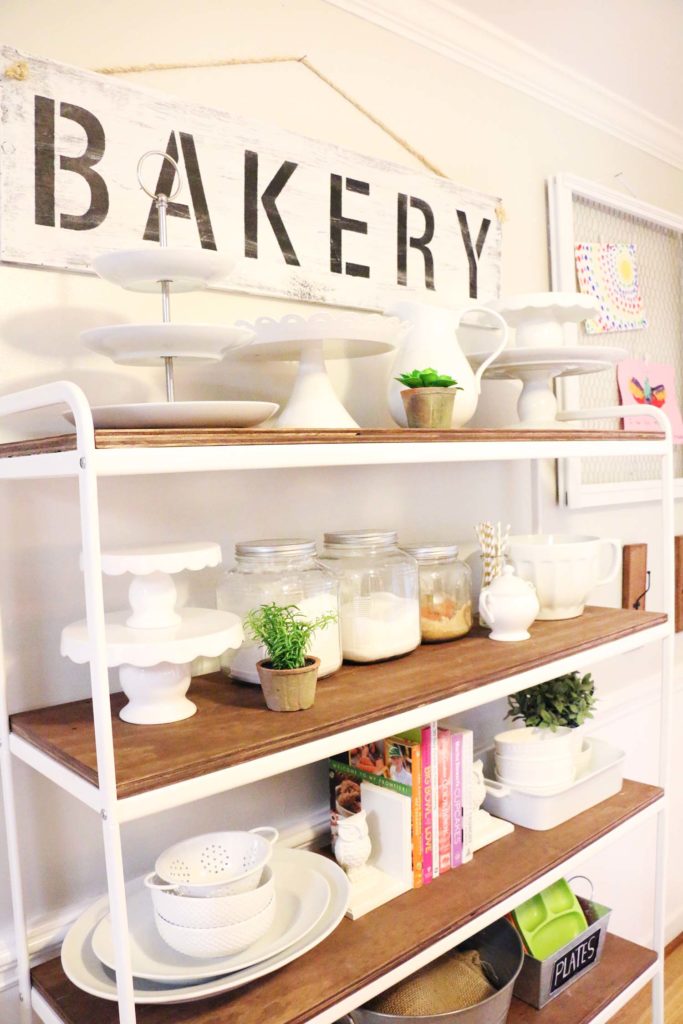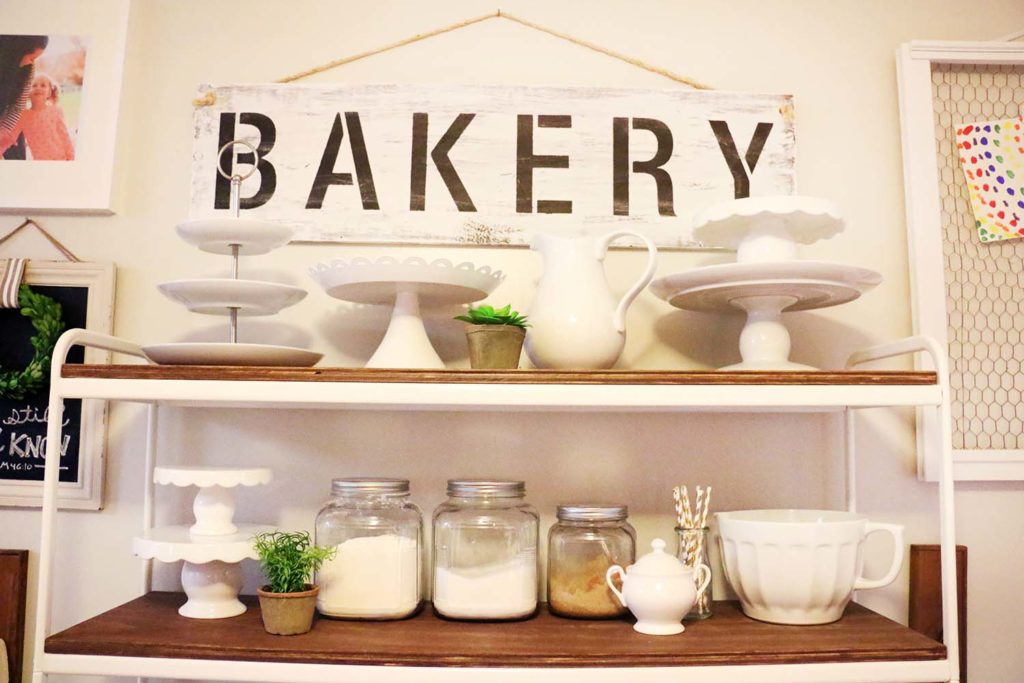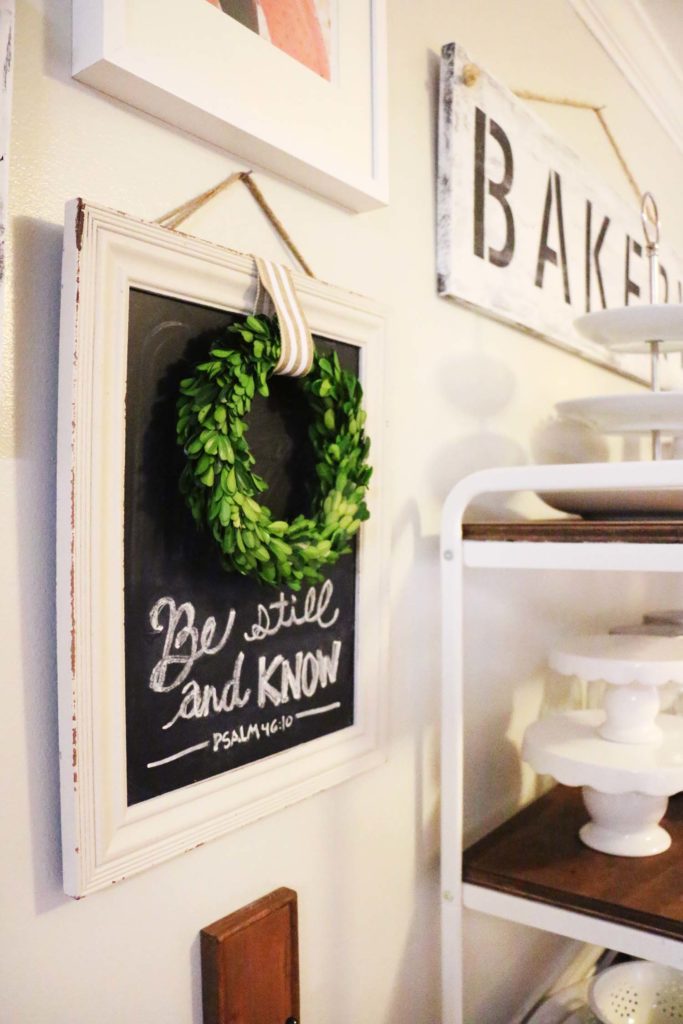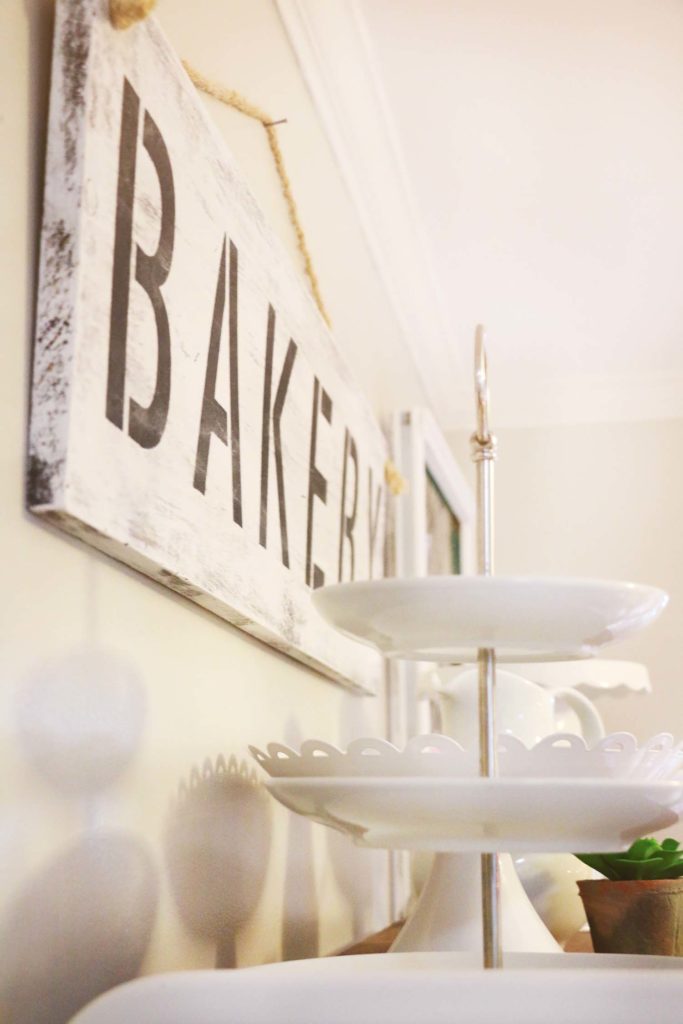 I'm loving how it came together. Will most likely change it again soon. lol.
It's how I relax! Are you the same way??