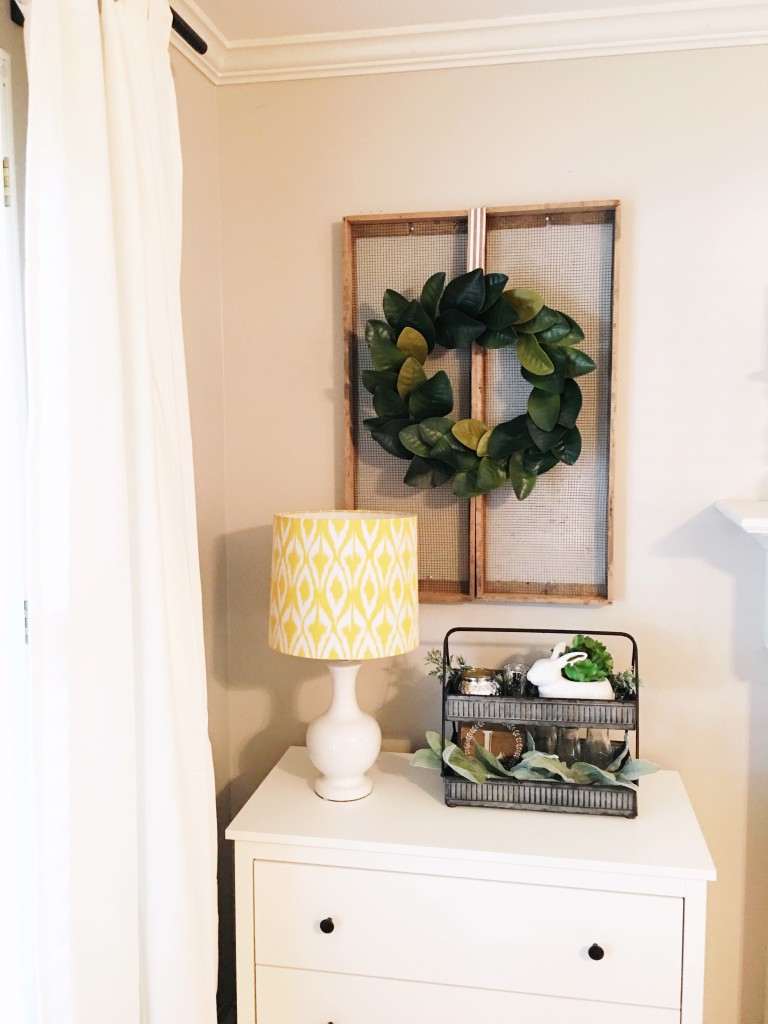 We've been working on a little family room makeover! Farmhouse Inspired!
I thought people could relate to this project
because we aren't able to totally makeover the whole room all at once, but are slowly
adding and changing things in the space to get the look we want! It's amazing what paint and curtains can do!
Excited to share more progress on this room but for now we took a big first step with painting
the walls a neutral color and adding the cozy with the curtains!
Details below!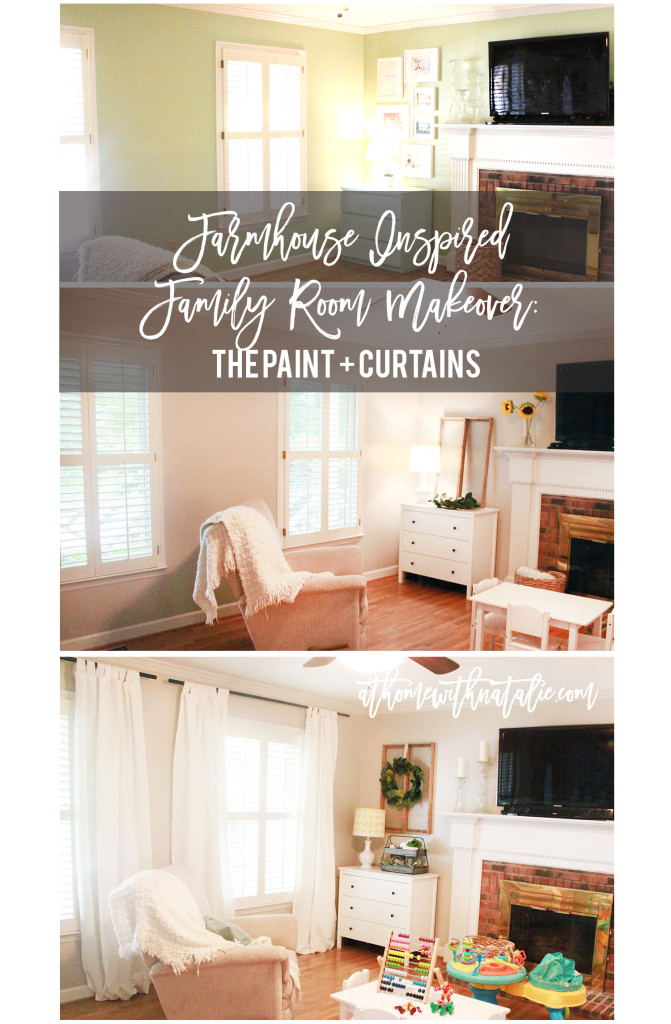 Paint can make a huge difference when you are wanting to get that Farmhouse Inspired look.
I actually had this color upstairs waiting to be used in the boys' shared room.
Then one day I decided that I would use it in the family room since it's what we had and was a good shade.
PAINT COLOR: Doeskin Gray (Danskin Gray on the can but I think it's a typo.)
Purchased at Home Depot. I got it in Glidden.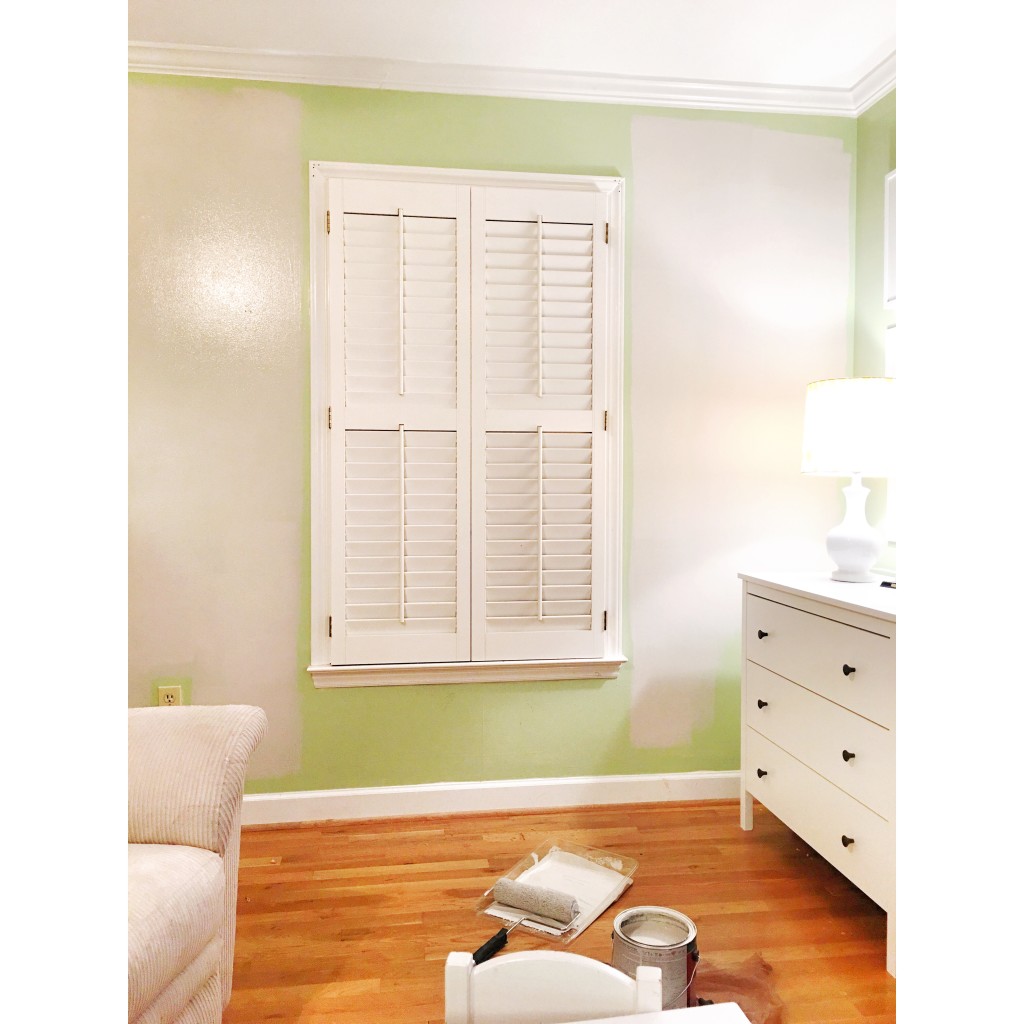 I ended up LOVING IT! I seriously love love it. It's a great gray…
not too cold and cool, but also not too warm/beige.
It does change with the sunshine coming in. One of the photos
below was taken at night and you can see it looks cooler.
You'll be able to see the difference but I still love it.
It immediately made the room feel bigger and brighter!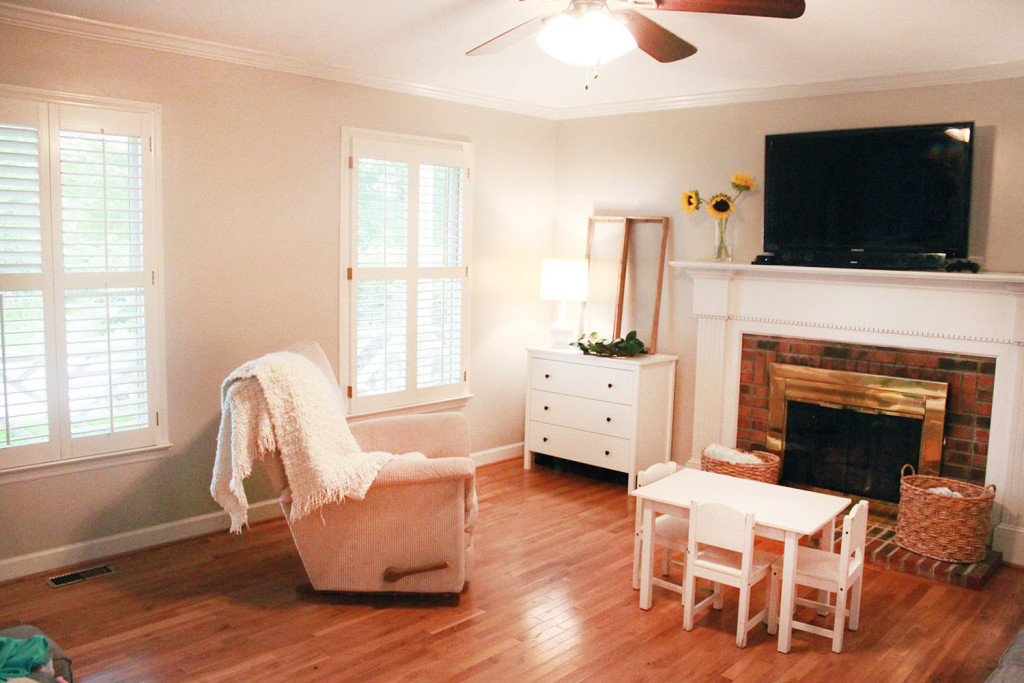 Next up… Curtains!
I purchased two packs of curtains and the curtain rod and hardware at IKEA.
The curtains are the cheapest most basic ones they offer. They are great.
I might hem them.. I might not.
They immediately made the room feel cozy and larger since it draws your eye upwards!
(This photo below was at night…so you can see the wall color difference.)
I started working a little on this corner of the family room.
The IKEA dresser units we had been using in our bedroom as our side tables weren't enjoyed enough!
I pulled them out to the family room since that's where I spend most of my time anyways.
I wanted to be able to see them because I really love how they look.
I also brought out the lamps that were on them in our room. (from target)
A couple months back I had gotten two seed rays for $7 while out junking with my family.
I finally hung them up side by side and put up a magnolia wreath with ribbon over them.
The wreath was a clearance buy from Joanns. and the Ribbon was from Michaels with a coupon.
The metal tray piece was from Hobby Lobby.
They had half off all metal and wood decor that day…the best day. haha.
I puttered around the house looking for items to fill up the the trays!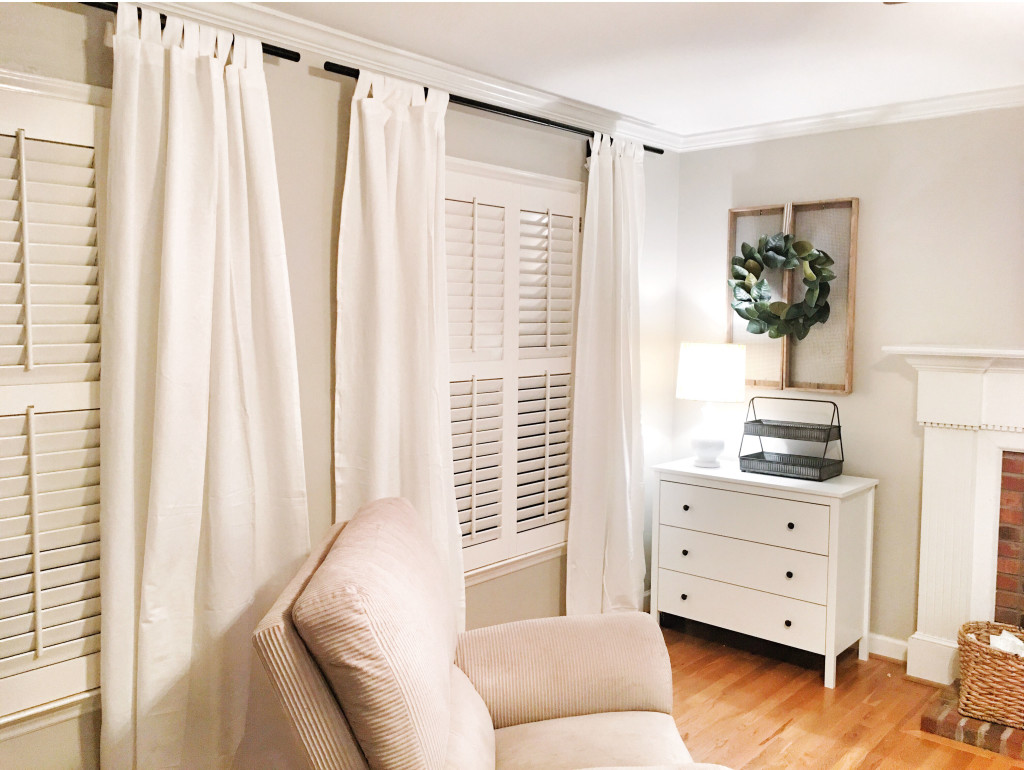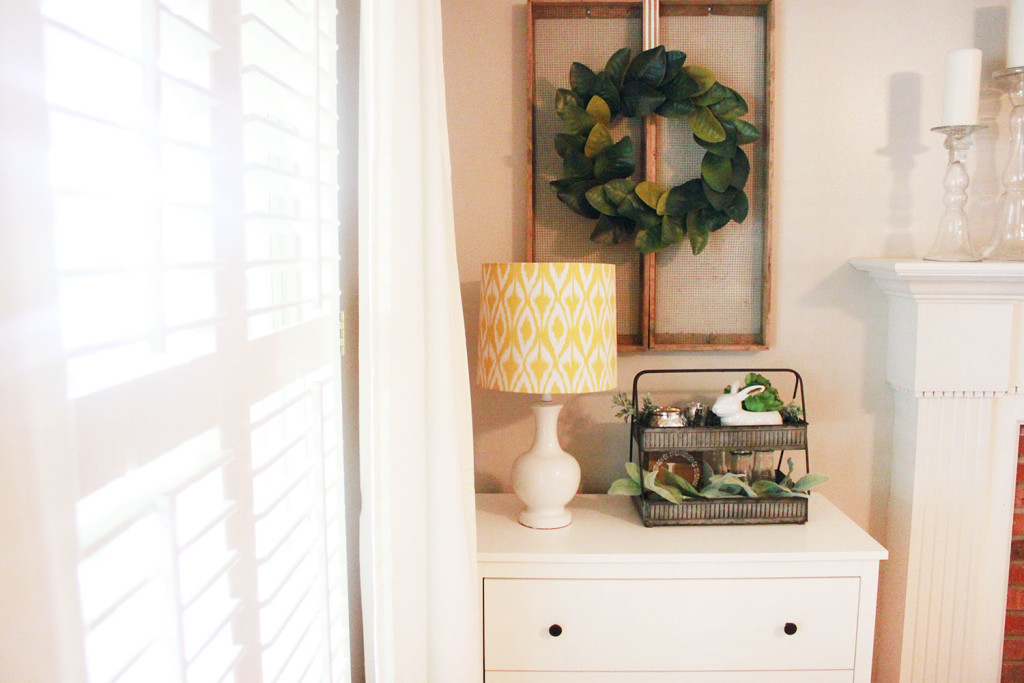 This is life right now….
I can't have it exactly how I want it, I have kids. they have stuff. Our space needs to be functional.
So I have the diaper basket…
the kid table (from IKEA) and the run around toy. (around we go activity center)
I have the most amazing chair from La-Z-Boy that I can't part with because it's incredible for nursing.
Plus the kids love piling into it and watching a show together.
I'm happy with how the space is coming together.
Tweaking and changing things here and there but this is our first steps.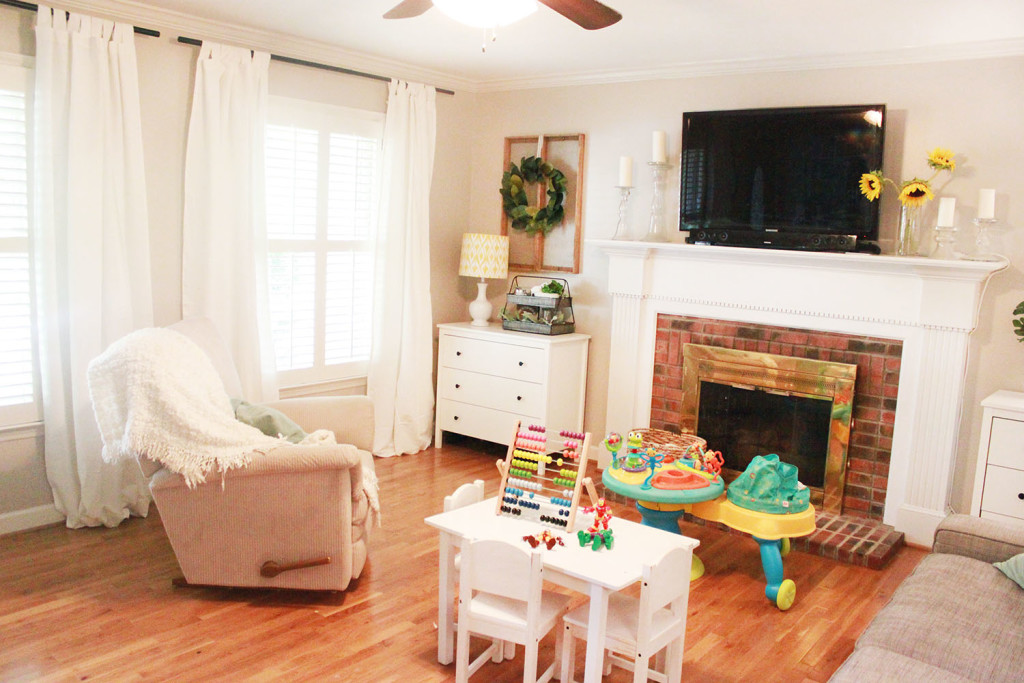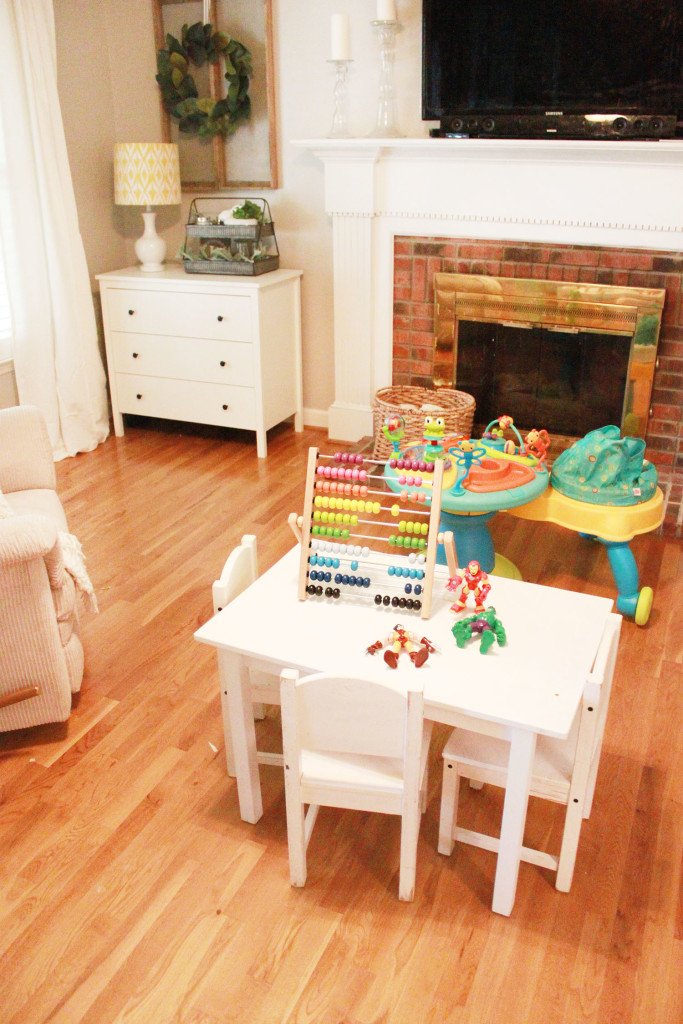 The mirror is from Michaels! I had been wanting it since they first got it, so when
it went on sale for 60% off and then the 20% off your entire order…had to get it!
I think it's the perfect touch at the door!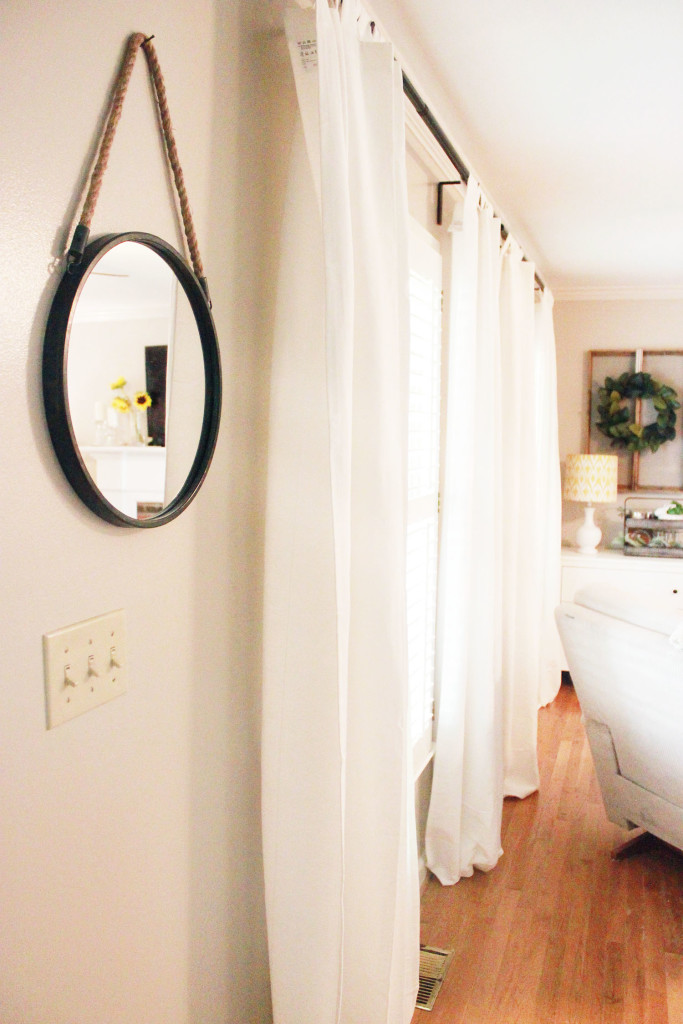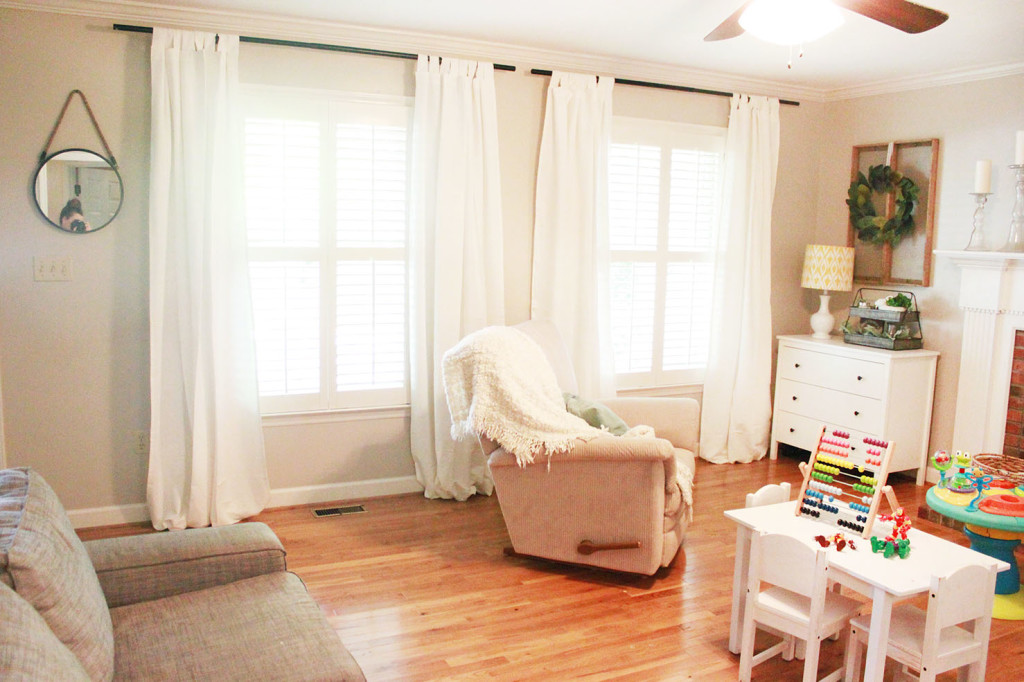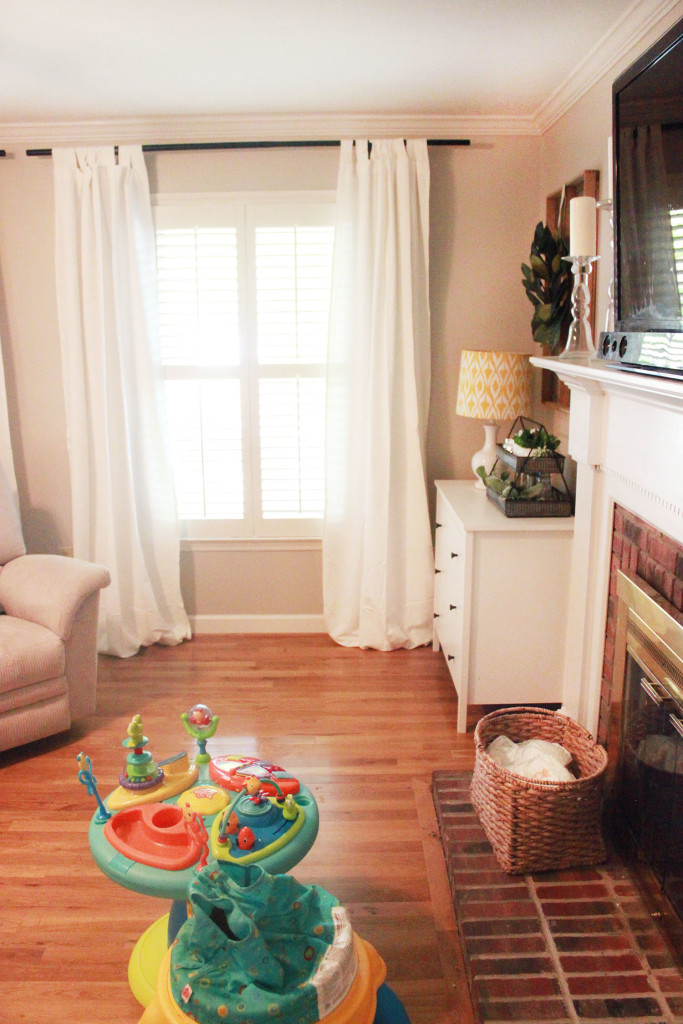 I hope you feel inspired and motivated to take the first steps to
makeover a space you've been wanting to change up!
Paint and curtains can make a big difference. Shop the sales.
Start enjoying your home today!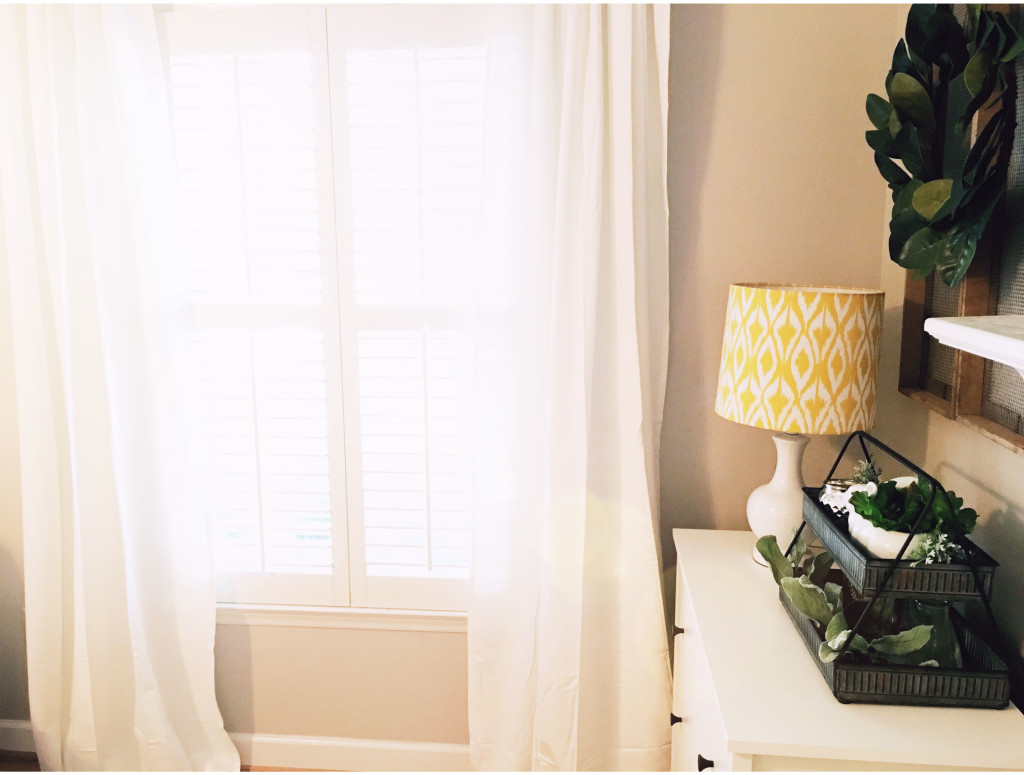 If you are a Fixer Upper and Farmhouse fan check out these past posts of mine!
26 Budget Friendly Items to get the Fixer Upper Look
Get the Fixer Upper Look – All Items from Michaels