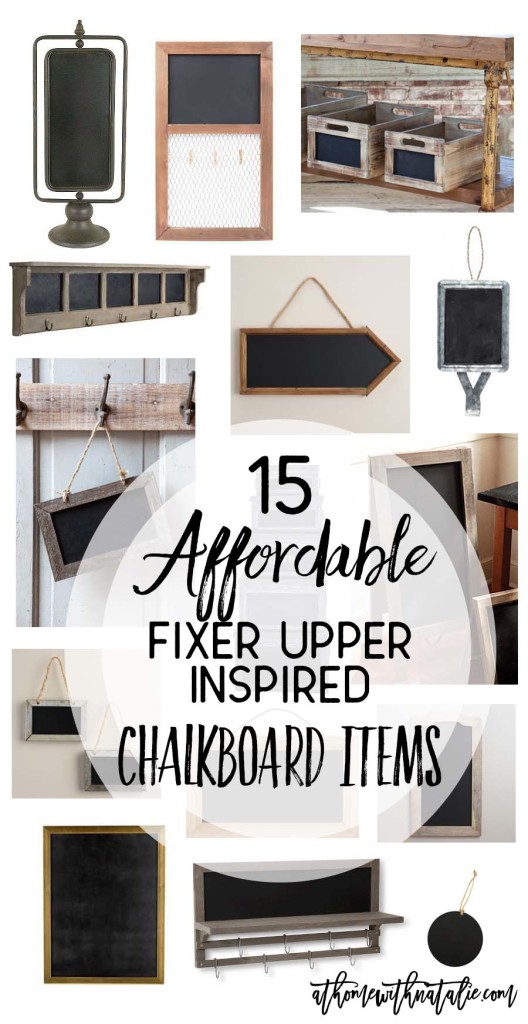 I'm a huge fan of Fixer Upper and love the farmhouse look!
I also love rounding up fun home decor items and pinning them to Pinterest.
It's sort of like shopping but without the, you know, spending money part. haha.
If you've been wanting to find those antique looking
pieces that aren't too pricey, here you go!
I rounded up some affordable chalkboard themed items that you can work
into your home decor and not break the bank.
Lots of metal, wood, rope and hooks!
Only one of the items is pricier (for me)… But I love the antique look
of the produce crates so I thought it was worth including!
Enjoy!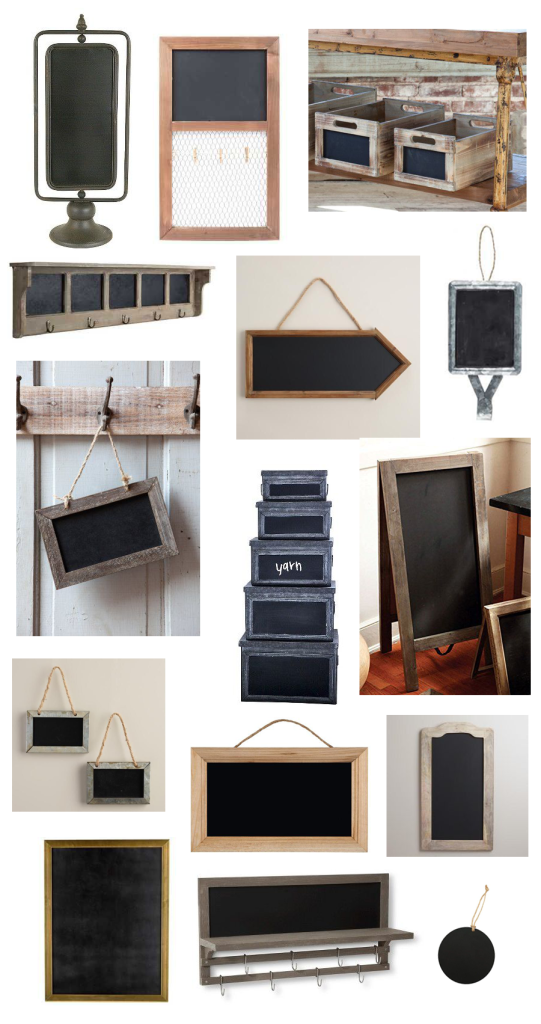 Metal Chalkboard on Stand – Target (LOVEE)
Chalkboard and Chicken Wire Organizer – Hobby Lobby
Antique Looking Produce Crates – Amazon
Gray Wooden Shelf with 5-Hooks + Chalkboard – Hobby Lobby
Natural Wood Arrow Chalkboard – World Market
Galvanized Chalkboard with Hook – Hobby Lobby (LOVEEE)
Shabby Cottage Chic Small Chalkboard Memo Board -Amazon (LOVE)
Metal Bins with Chalkboard Set of 5 – Target
X Large Vintage Standing Two-Sided Chalkboard Recycled Wood Frame – Amazon (LOVEE)
Mini Metal Chalkboard Signs Set of 2 – World Market
Chalkboard Plaque – Michaels
Farmhouse Chalkboard -World Market
Gold Framed Black Chalkboard – Hobby Lobby
Threshold Wall Shelf with Chalkboard and Hook Rack – Target
Chalkboard Circle Tags – Michaels (LOVE for labeling bins)
Bonus item! I have this in my house and also
have used it for styling tables at events.
Michael's has a small and larger size!
Gray Wash Chalkboard Easel – Michaels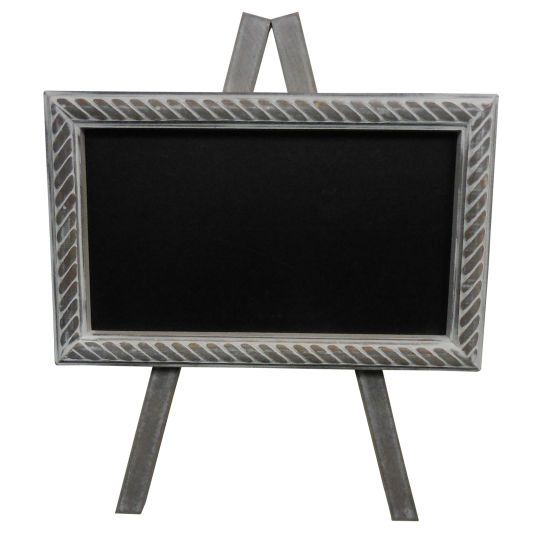 Follow me on Pinterest for more fun Fixer Upper Inspired pins!
Two of my most popular posts right now are my Get the Fixer Upper Look- 26 Budget Friendly Items
and Get The Fixer Upper Look for Less – All Michaels Items!!
Pin it for later! Pin this one for later too!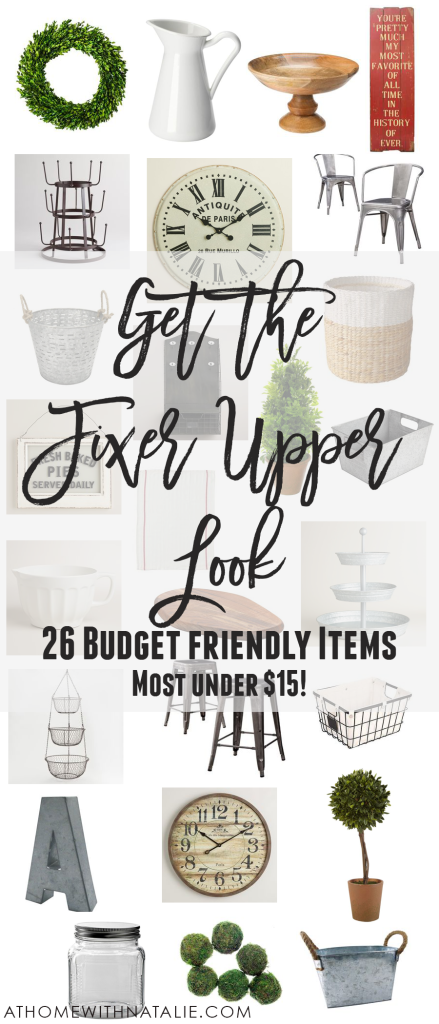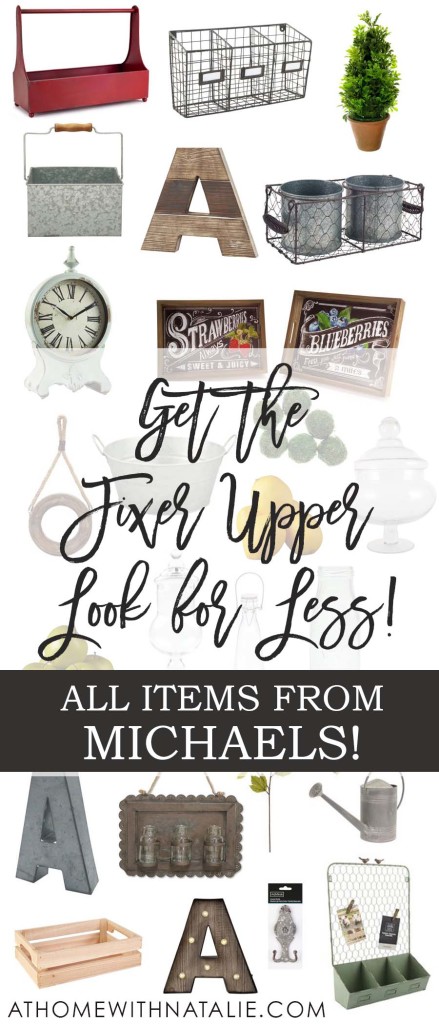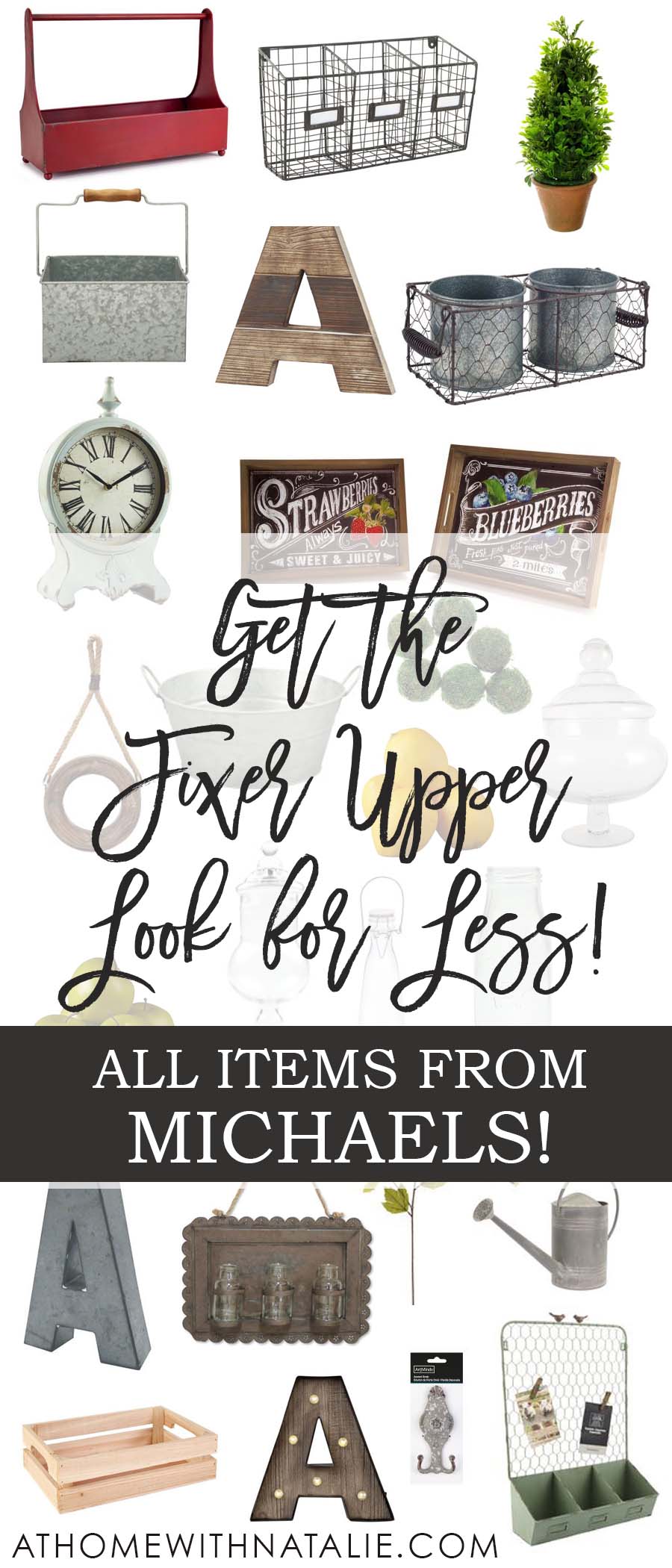 Have a great day!
xoxo
Natalie