Baby number four arrived and Ben told my mombie self it was time to force myself to like coffee. haha.
I thought it was seriously going to be a plug your nose and drink it moment…
But the new espresso maker I got Ben for Christmas..mixed with the brand of ground coffee we get…
made it AMAZING!
It's a much gentler(?) taste than the regular coffee I had been trying.
Now I actually love the taste! And I think I've been broken in enough
where I can drink most brands, but prefer the way we make it!
I TOTALLY get it now. WHY people drink coffee. haha.
We make Caffe Americanos every morning.
I haven't had Starbucks since Christmas because I prefer how we make it.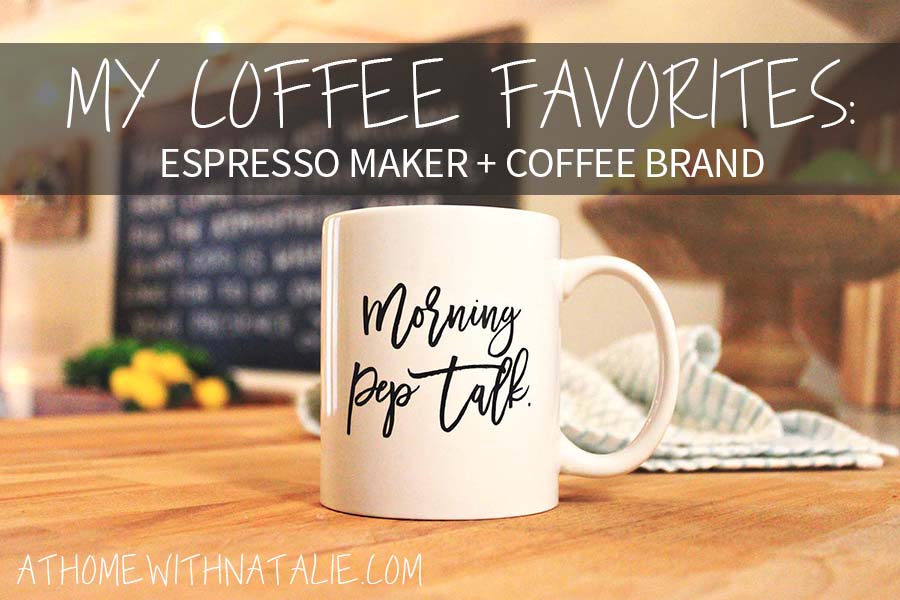 We use this Espresso Maker:
De'Longhi EC155 15 BAR Pump Espresso and Cappuccino Maker

and order this ground Coffee off of Amazon:
Lavazza Crema e Gusto – Ground Coffee, 8.8-Ounce Bricks (Pack of 4)

How do you take your coffee??
I like mine with a little sugar and creamer.
Ben has his coffee black. He's a real man. lol.
It's been nice when we have company over, to be able to offer espressos!
The machine also has a frother on it but we haven't used it yet.
I did a lot of research when I was looking for what espresso maker to get Ben for Christmas…
and heard great things about this one.
We have been using it non stop since December and it's been great.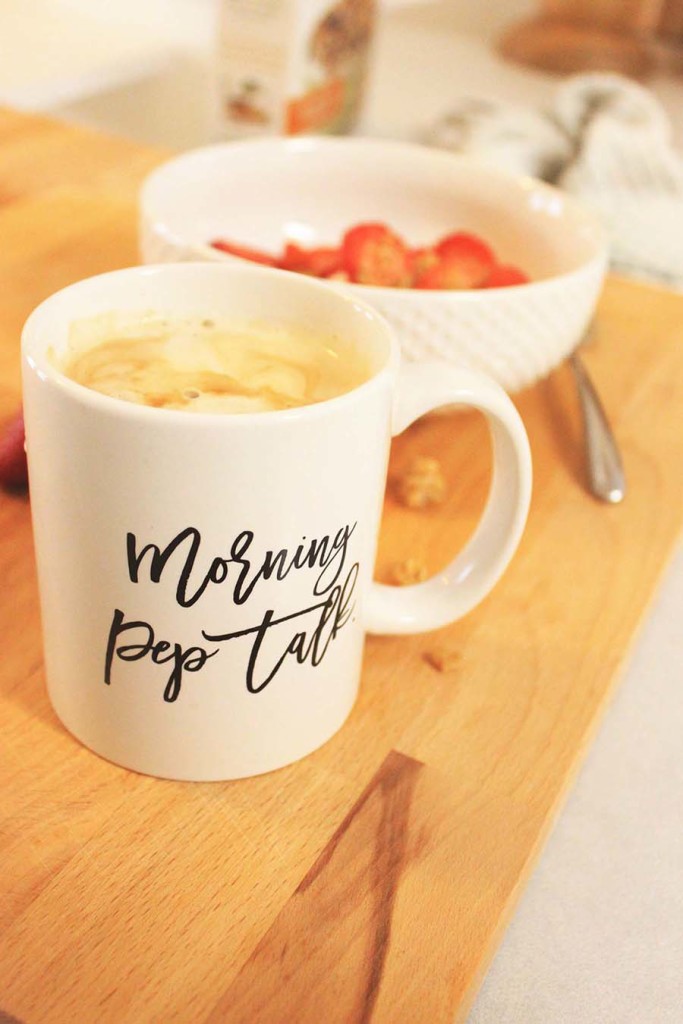 This is the mug holder I mentioned on my Periscope the other day!
Ben got it for me for my Birthday.
(Pottery Barn. On Clearance….Which made me love it even more.)
We can't do a total kitchen makeover…but I've been adding in pieces that are more the style I like.
The rustic farmhouse look. Baby steps!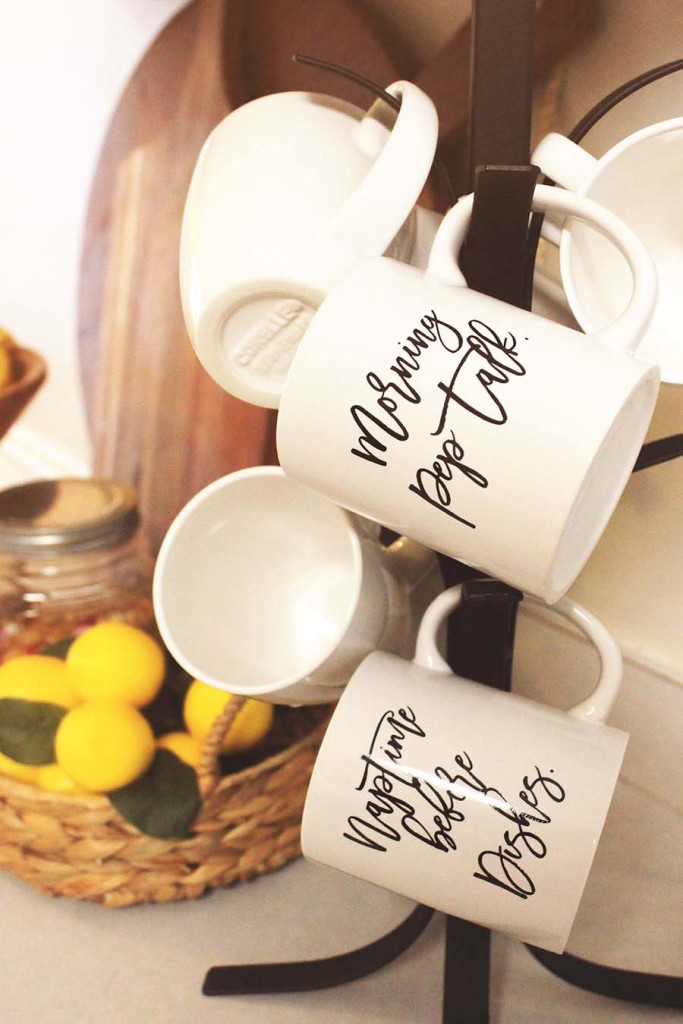 I designed these Coffee Mugs to have at the shop table at my Moms' Night Out Event.
I listed some of them in my Blog's Etsy Shop…so mamas far away can get in on the fun!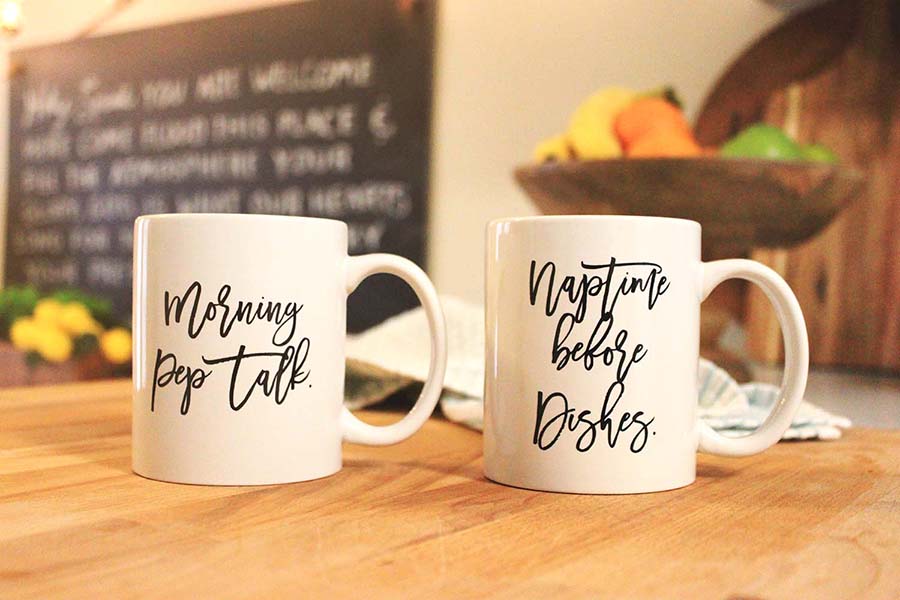 Ben and I cheers our mugs in the morning… "we got this!"
Whether you are home wrangling kids or heading out the door..we could all use a little pep talk in the morning.
Morning Pep Talk.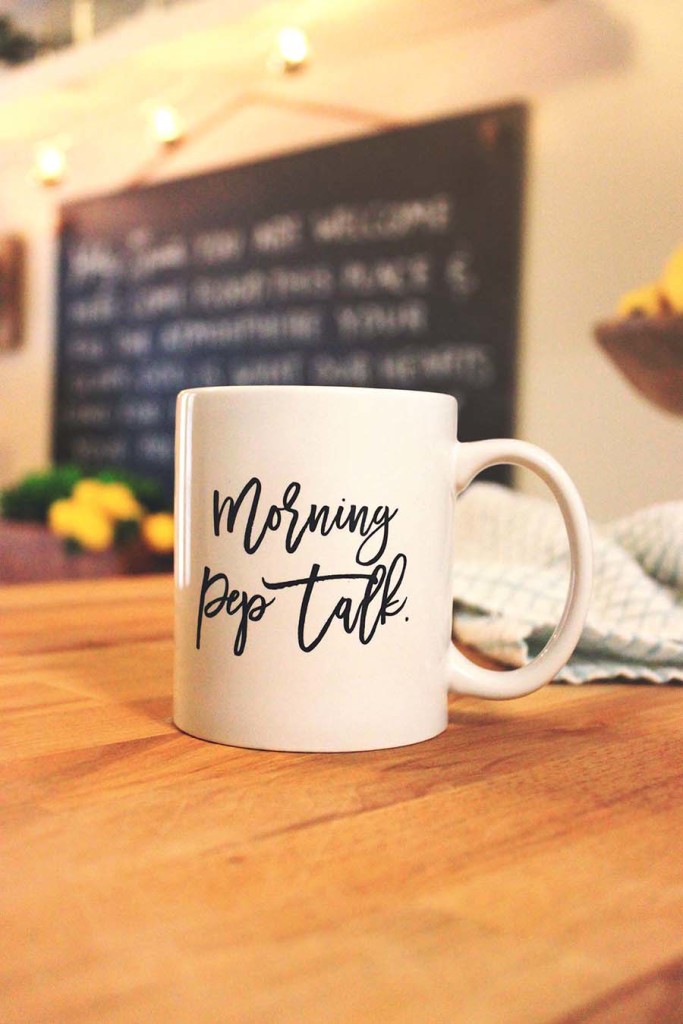 It's a mom rule.. if the kids nap, YOU nap!
I always joke about how the dishes can wait…so now it's on a mug and official.
Naptime before Dishes! always.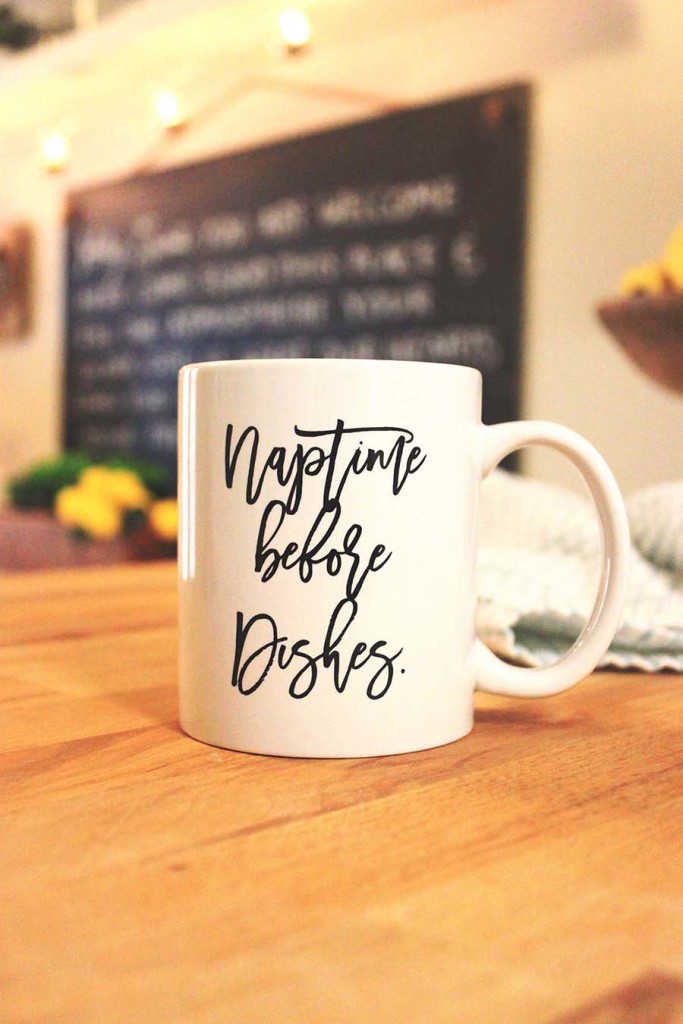 IT'S FRIDAY. Andd that doesn't really mean much for parents of young kids… haha
BUT
I like it none the less. It just feels like I can exhale and breathe a little easier friday nights.
I have my whole crew home and that makes me happy.
We are doing family movie night and pizza. Always a good friday plan. :)
What are your plans for this weekend???