This post is sponsored by Børn Footwear, as always, thoughts are my own!
My style has changed over time, and now as a mama I'm pretty confident in saying, I'm a casual girl.
If I'm going to wear shoes with height, they better be comfy!
I need to be able to chase kiddos in them!
If I'm going out on a date night with Ben I still want comfy shoes because
I'm already thinking, "I'm exhausted. Why am I even going out this late?
Can we nap on our date? no? ok Let's go eat."
I was SO EXCITED when I tried these two pairs of shoes on by Børn Footwear and realized
how COMFORTABLE they were.. and I felt beautiful! That's a good combo to me.
Sometimes a little wedge can make you feel like a new woman.
I know I'm not alone with wanting to feel stylish but comfortable at the same time.
That's why I'm so excited about this post and sharing
two shoe options that are pretty & smart for women on the go like us!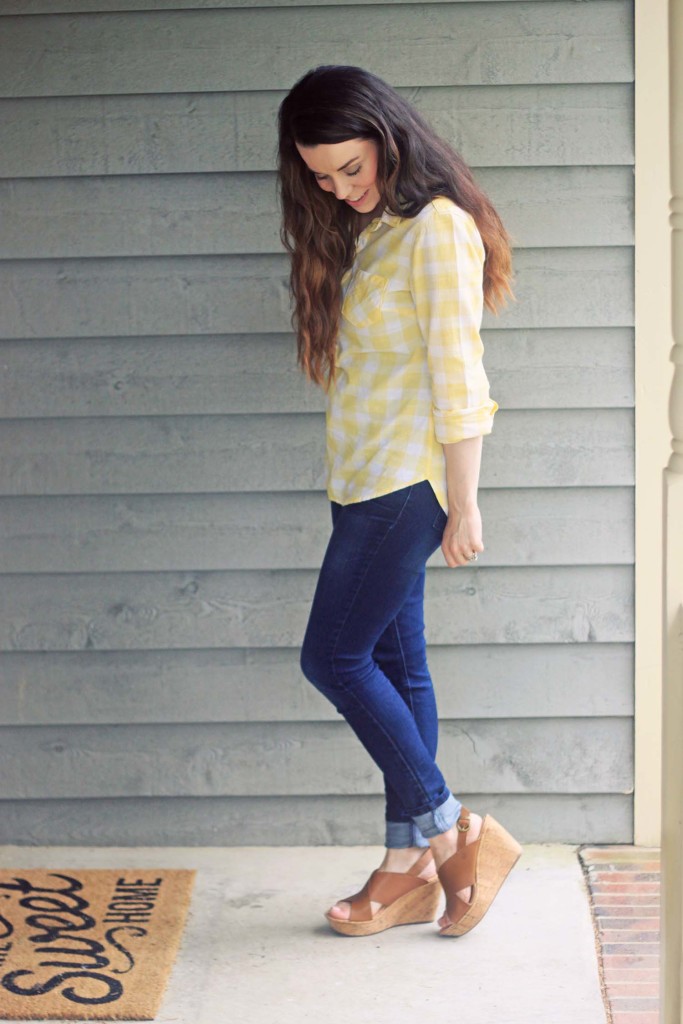 The first style is the Emmy! YOU GUYS…
I slipped these on and was like BEN…these are amazing!
He didn't share my exact level of excitement but he did love them.
They make your rear look good…there you go. in plain english. haha.
It comes in different colors but I chose the tan suede.
Love how it's a neutral and can work with everything!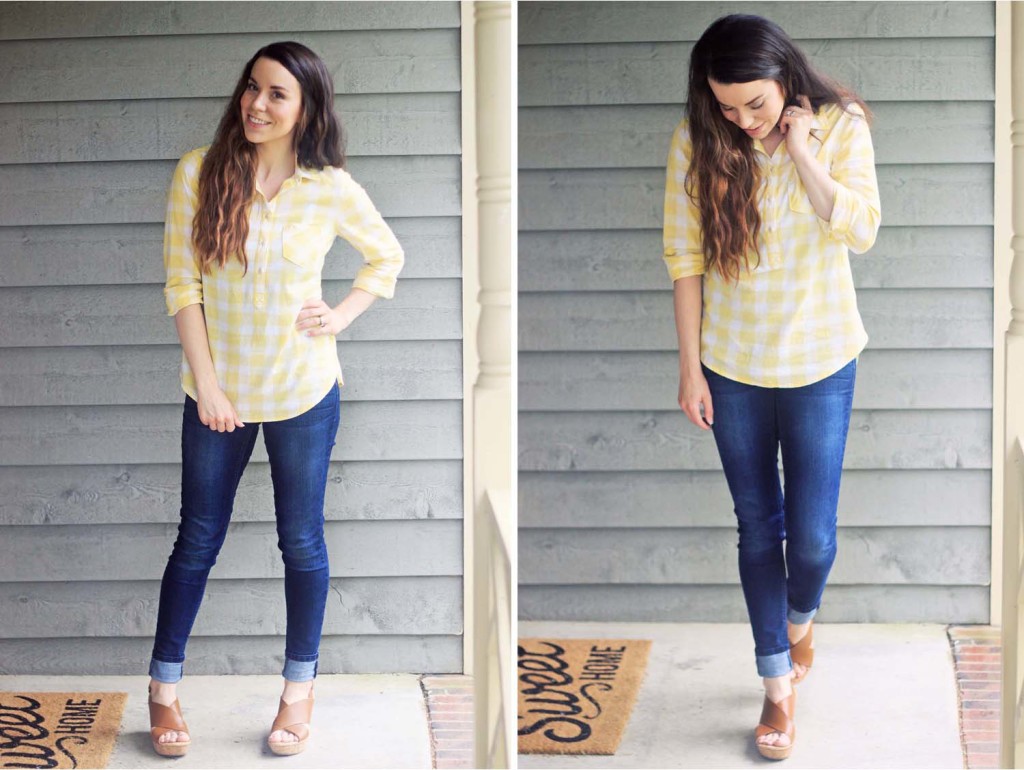 This is my front porch pose while my kids look out from
the front door behind me, wondering why on earth mom is sitting down.
We all know moms don't sit!!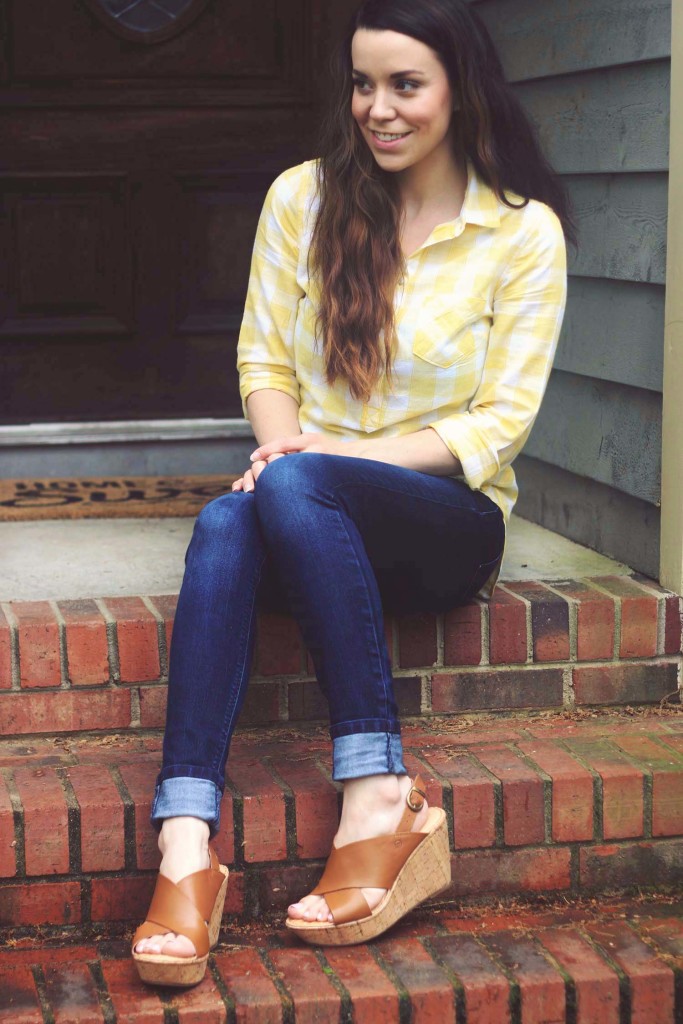 The next shoe style is the Stephane, in gold.
Some days you don't want any height, you just want a pretty shoe that feels fancier
than a flip flop but still is easy and comfortable to wear. This is your shoe!
I didn't realize it until I tried them on myself, but the sole is padded just enough to feel amazing.
I feel like I need to periscope these shoes, so you can see my excitement better. ha.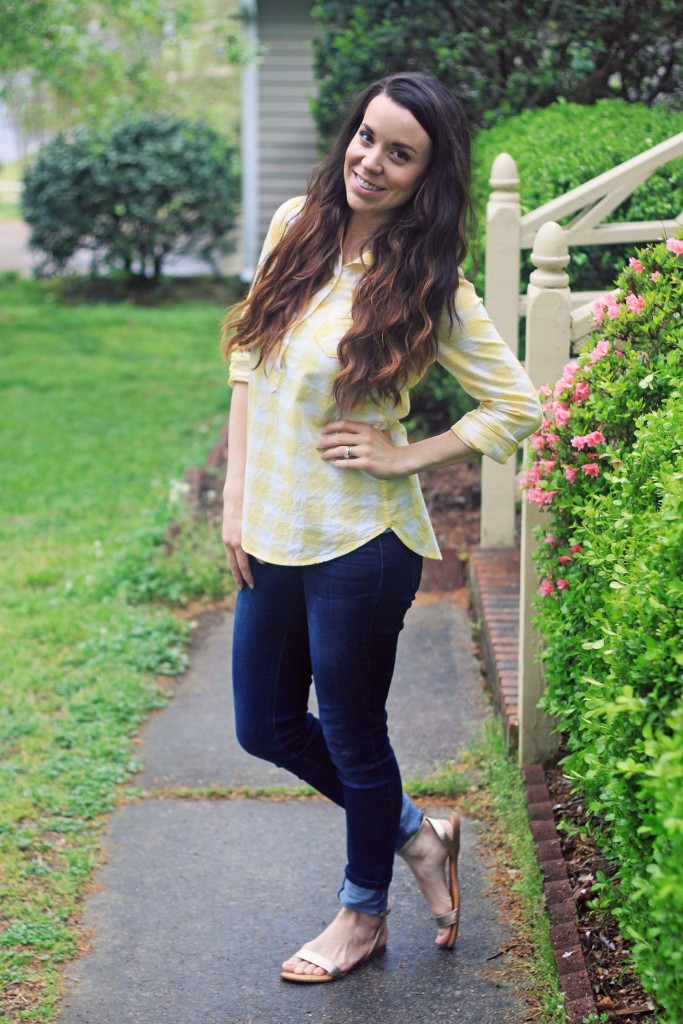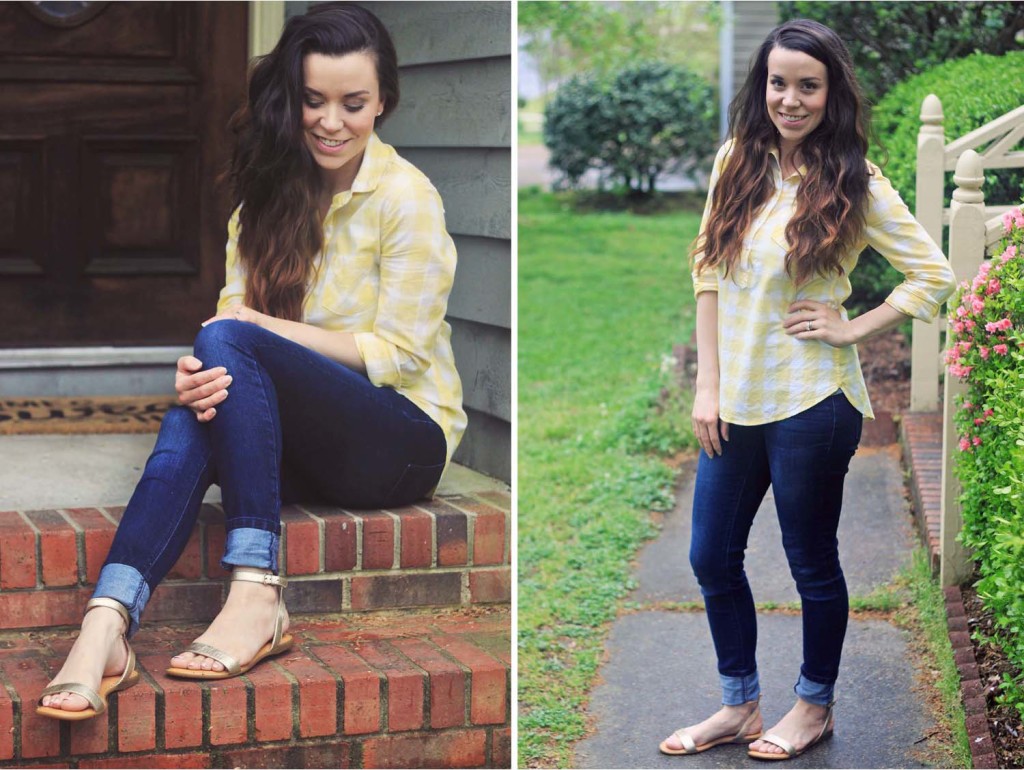 I went with the gold color option on these flats because
I was wanting a new neutral flat. I don't have a lot of time to pull together the perfect outfits,
so having neutral classic show options is super helpful.
I feel like I just hit the jackpot of shoe discovery!
Comfortable and cute.
I only end up using a handful of the shoes regularly…
and these are for sure going to be one of my go-to's.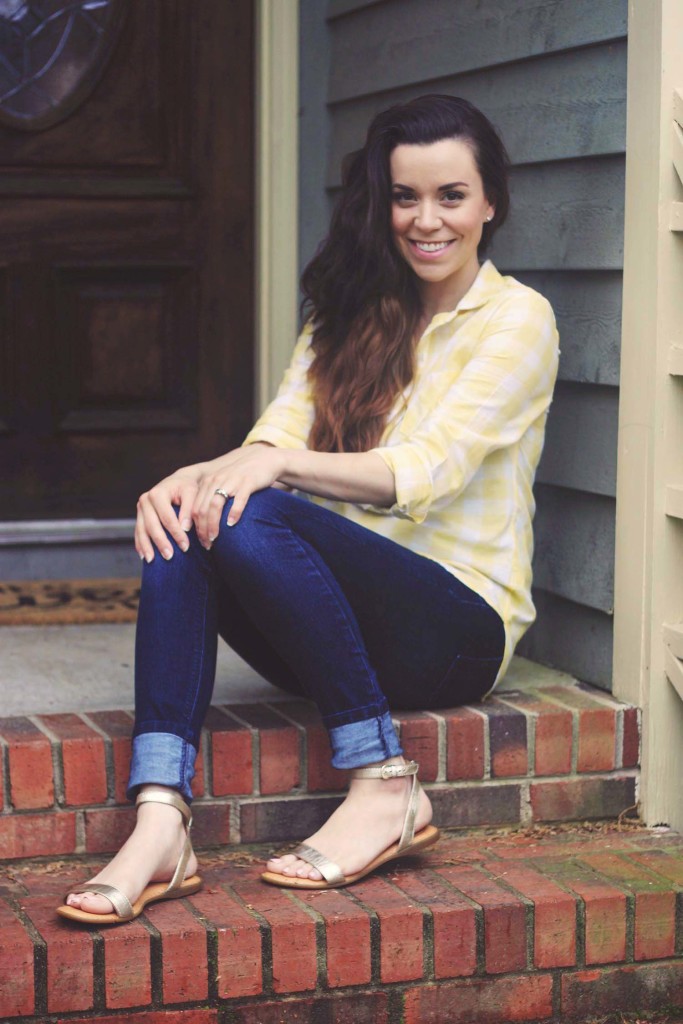 Check out Børn Footwear for all the fun styles they offer!
use #WeWearBorn and see how others are wearing their shoes.
Thank you Børn Shoes for sponsoring this post, and as always thoughts are my own!