I can't believe I can say 5 more weeks! It just sounds crazy to say that out loud.
Pregnancy feels so long at the start, but all of a sudden I'm at my check up and they are talking labor plans!
The baby has dropped which makes me feel not so crazy lol. I felt a difference!
Baby is head down and, with all this activity, wants out. haha.
I'm weighing 164, which is a pound more than I was at 30 weeks.
I've stayed right at 163/164 at my appointments since I hit 30 weeks.
I usually have my babies at 170!
My body is progressing but not enough to make us think it's go time.
As uncomfortable as I am, I'm hoping baby goes a few more weeks!
(33 weeks and 4 days. – top from target)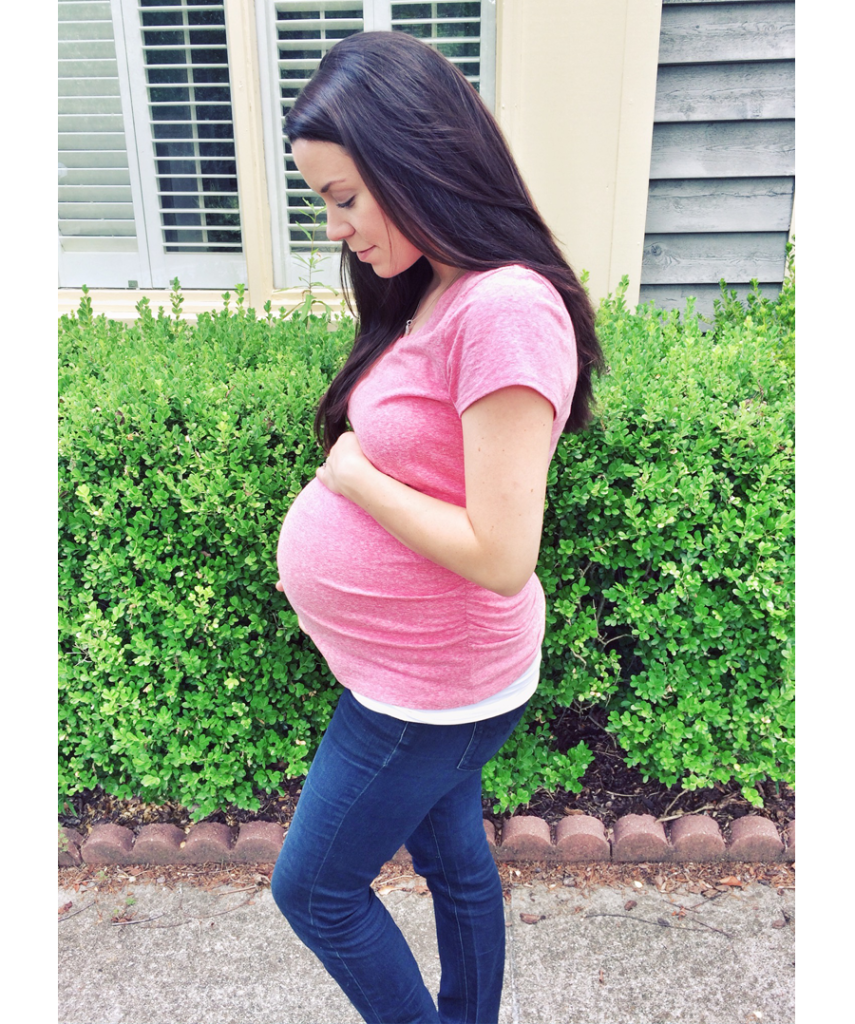 Goodbye feet. see you in the fall.
(top – 33 weeks …
bottom left- 34.5 weeks… bottom right-almost 35 weeks)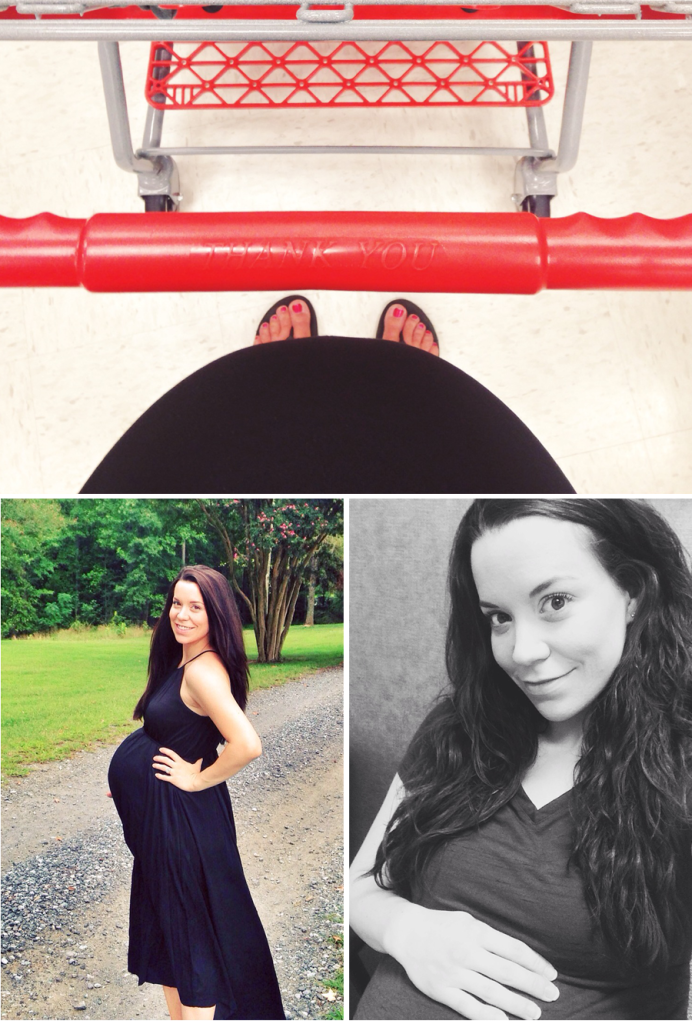 I've been gathering the items for my hospital bag.
Washing old and new items for baby. I can't handle how tinyyyy the clothes are! I just can't. haha.
I still am pulling a few things together and then will blog about it!
My Hospital bag for Micah is one of my most popular posts via Pinterest…Excited to share this round. :)
I'll link everything I love.
I feel like I've learned what I reallyyy want and need each time.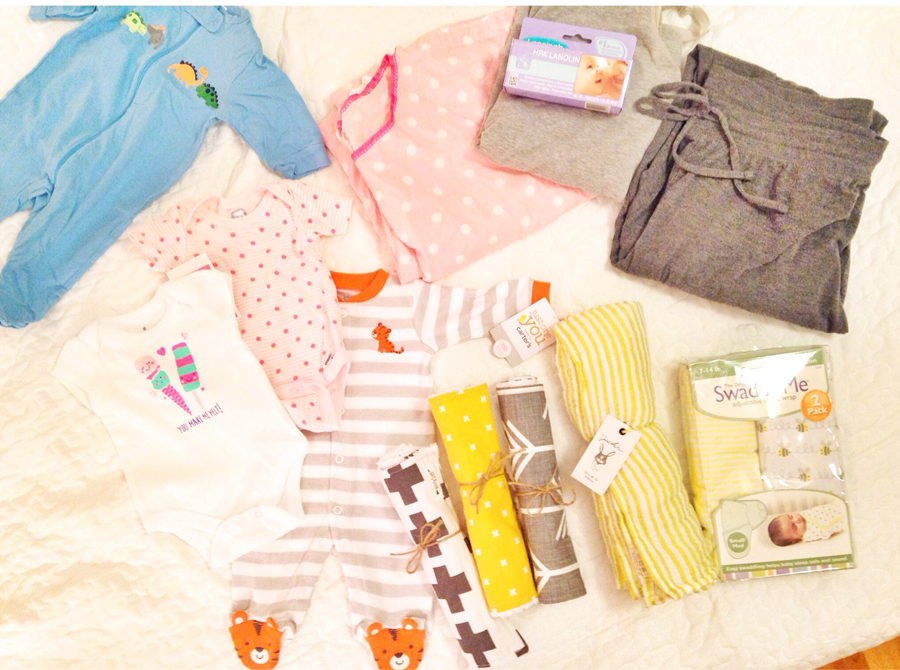 Doctor told me the baby is "right there"…and that it's all out low and in front.
There isn't much holding that bump up haha. I find myself holding my lower belly when I get up and walk.
Still having intense contractions that knock the wind out of me..but nothing time able yet.
I usually go close to my due date. The girls were both 5 days late and Micah was 5 or so days early.
Everyone keeps telling me YOU ARE GONNA GO ANYTIME!
But…I always hear that and I'm trying
to ignore that and just have in my head that it could be 5 weeks.
It's all mental at the end. ;) (34.5 weeks below)
(non maternity dress from target)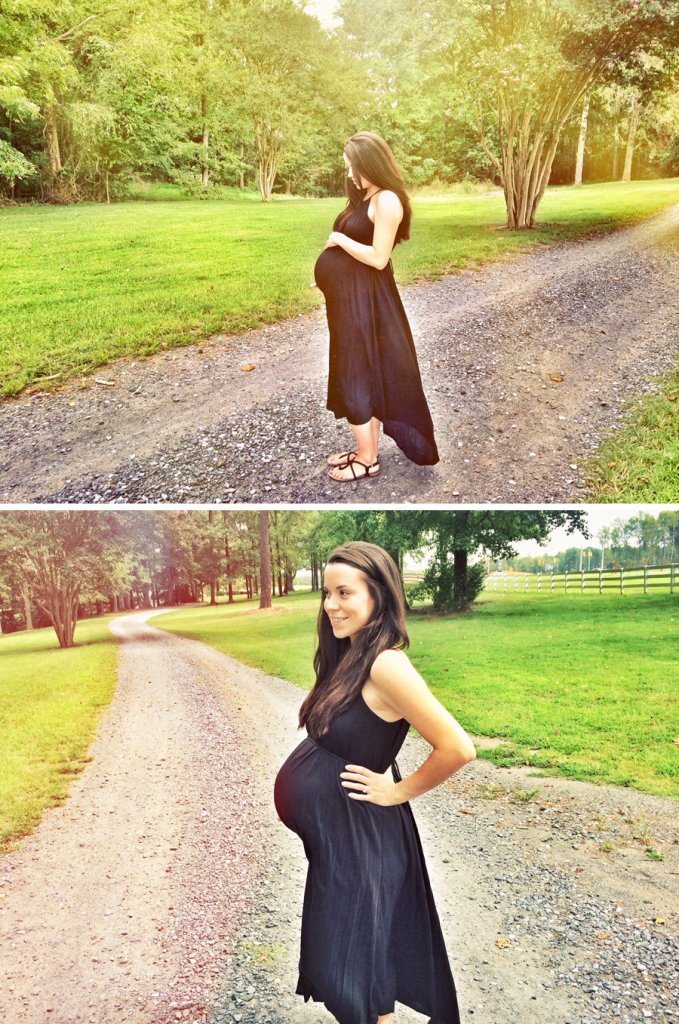 Baby Bump – Kicking at 34 weeks…It's still shocking to see it!

As I was working on this post off and on this afternoon, my contractions have
been every 10 minutes for a couple hours…missing some and then coming right back on time.
Some more painful than others. Keeping an eye on it and drinking water.
Hoping they slow down and ease up like they have in the past!
This baby is a tease.