Last year we threw a Fairy Birthday Party for the girls' 4th and 6th birthday.
I created a fun little fairy village for the dessert table and now it is set up in their bedroom!
I just realized I never really shared in detail how I made them..so here you go!
A fun DIY party detail that your fairy loving girls can treasure long after.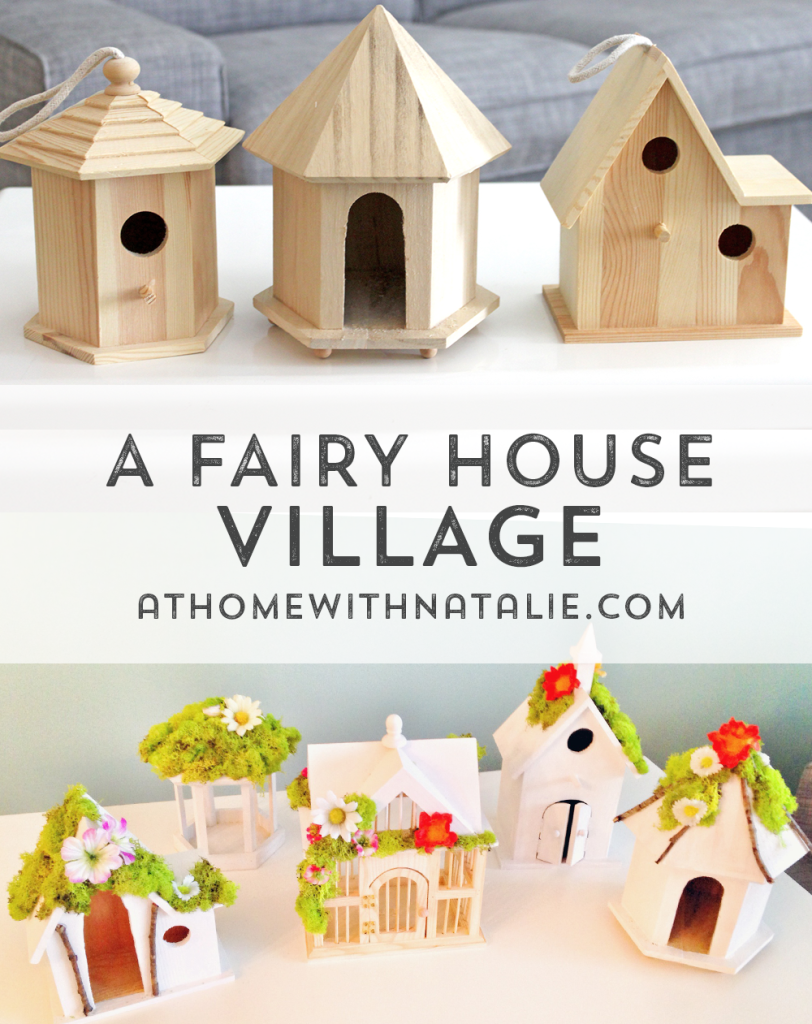 STEPS:
1. I bought some wooden bird houses at JoAnns and Michaels…
Some needed the strings cutt off..and the doors widened.
(I had the hubby help me + cut them using a little saw and utility knife.
2. Paint white! I left some wood for variety. (I had white craft paint.)
3. I got a bag of moss at JoAnns and hot glued it onto the houses. This part was so fun!
4. I then glued on flowers, acorns and butterflies.
I made them all a little different. The kids and I had gone with grandma into
their backyard for stick picking. Love how they looked on the houses.
5.Ta da! All done!
6. This is how I used them on the dessert table. :)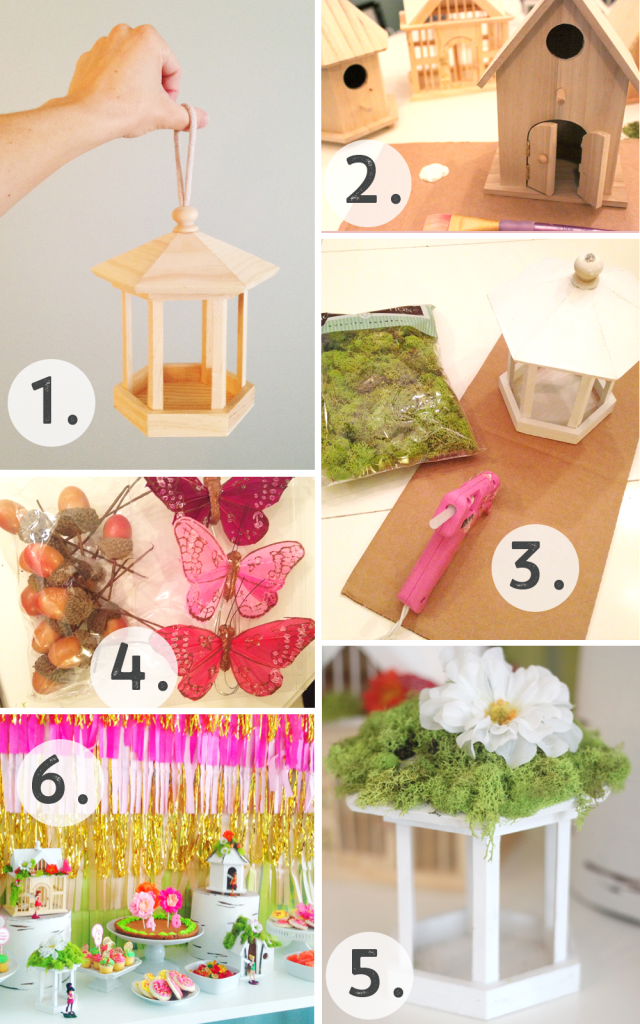 This was a fun late night crafting session.
My husband kept telling me to stop playing with the kids fairy toys… ha ha.
The girls woke up to a whole fairy village and were amazed!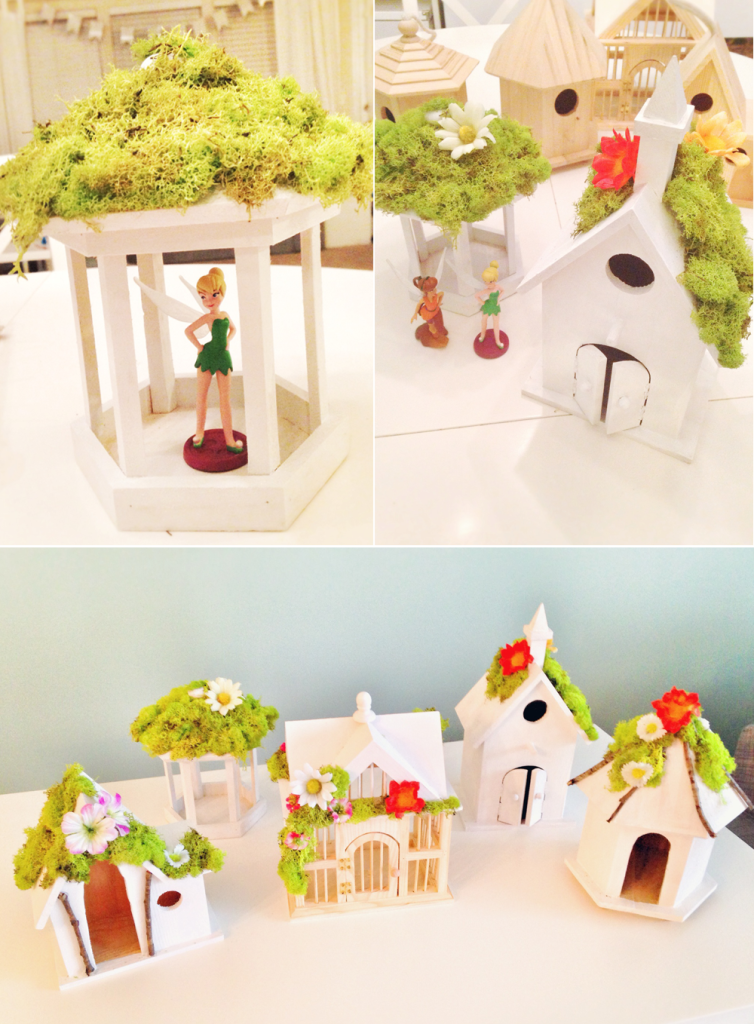 I love how they looked on the tables.
I also used my DIY faux birch cake stands (made out of cement tubes!) on the table for height.
The girls helped me set up the table with their little fairy set! Everyone found a home. ;)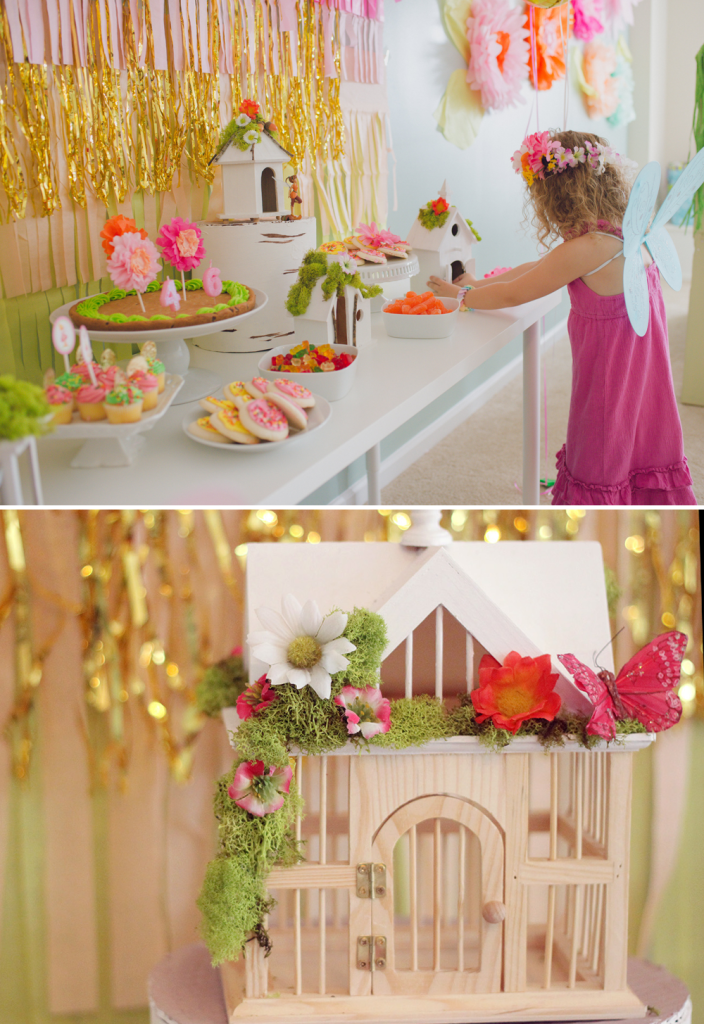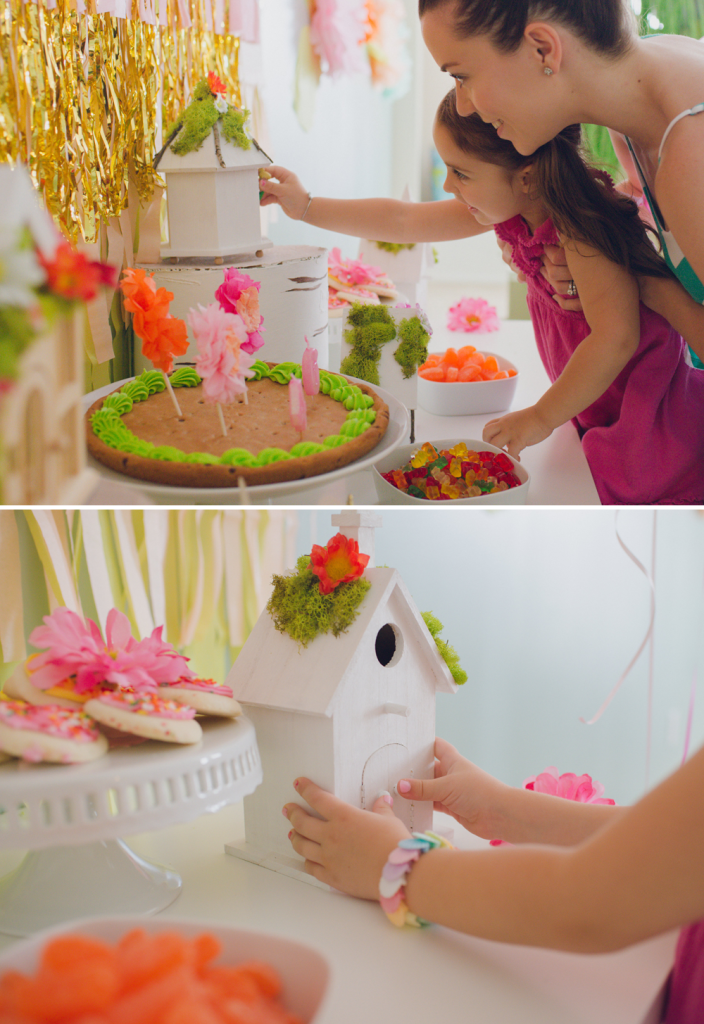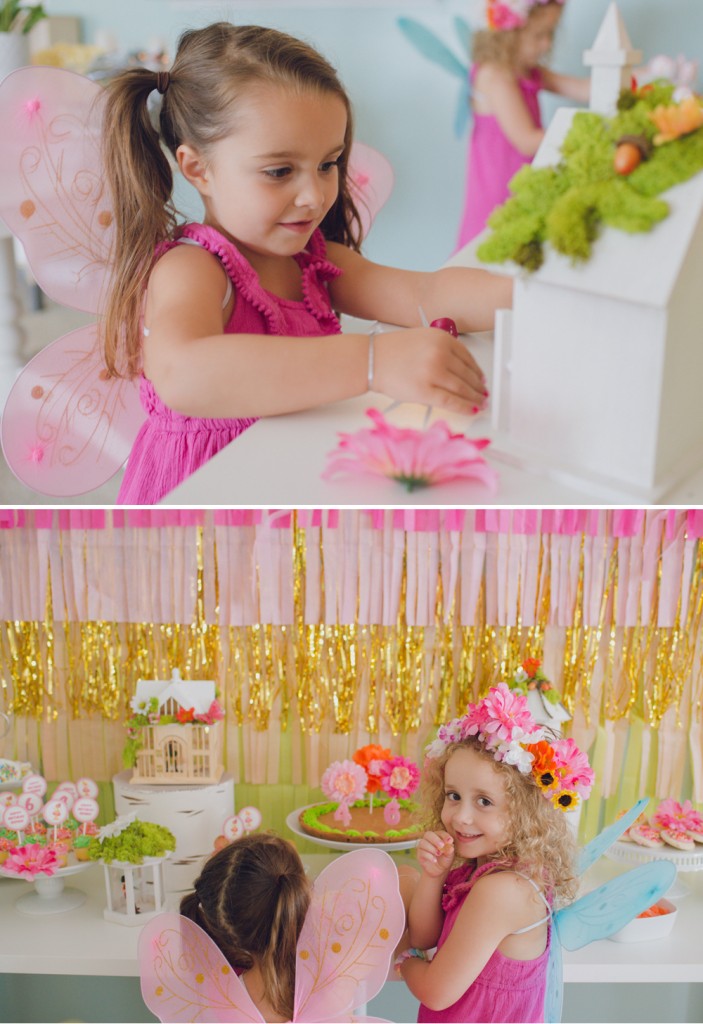 Here's a photo, I took with my phone, of the dessert table right before the party started!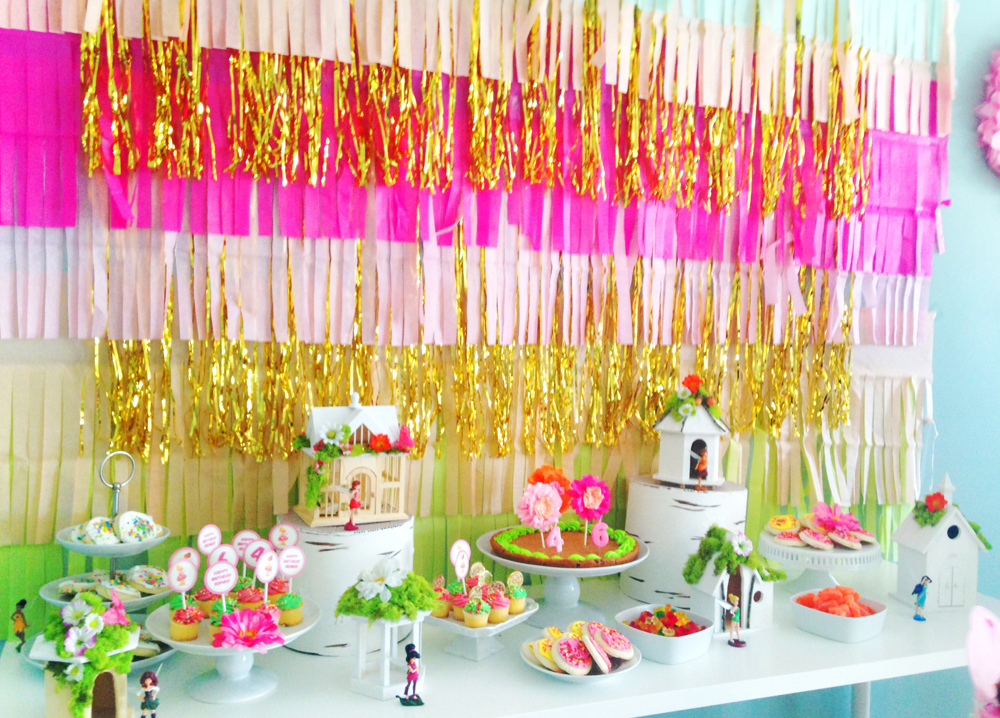 It was fun working up different little houses to make our Fairy Village!
If you are throwing a fairy party…put this on the DIY list!
It was really fun to craft and we are still enjoying them.
They are going on two new shelves I'm hanging in the girls' room!