Yesterday afternoon we had to run to the grocery store for the basics. I am just getting over the worst part of a cold and was wanting all the healthy things! plus we had ZERO toilet paper. It was kind of a forced outing. ;) We were getting strawberries, when the girls started pointing out all these "cool fruits" we hadn't had in forever. specifically the kiwi. or bikini as sienna kept calling them??
So I decided that we should have our very own FRUIT PARTY! The girls were FREAKING.
Include party.. and a food in the same sentence.. and they are pumped.
I think the produce guy restocking, thought we were ridiculous. haha. Party time!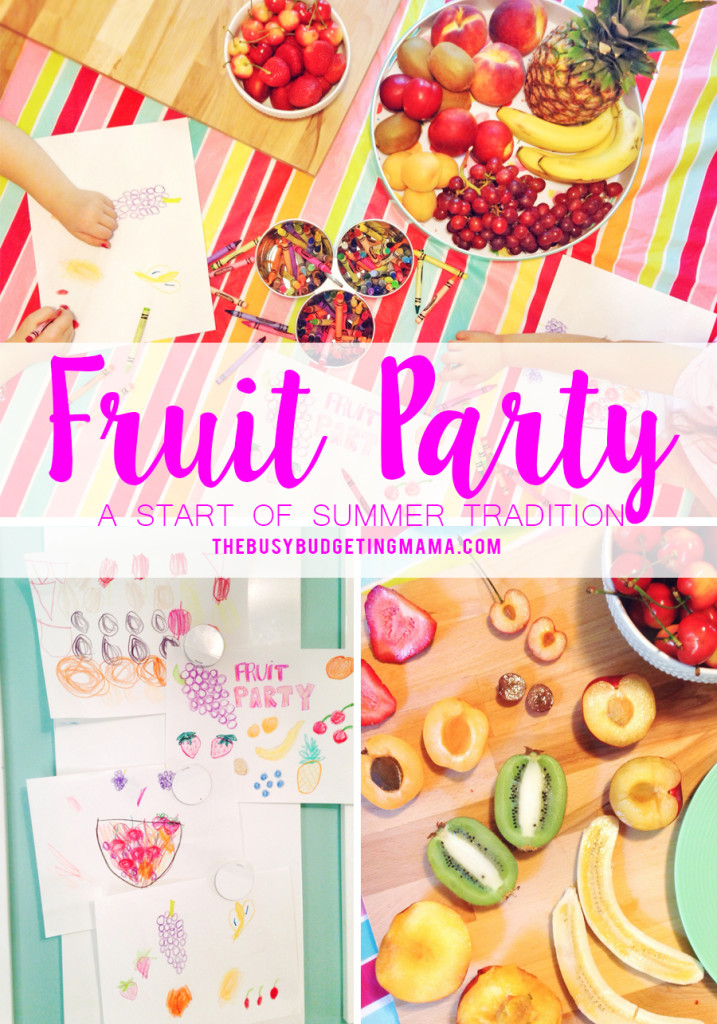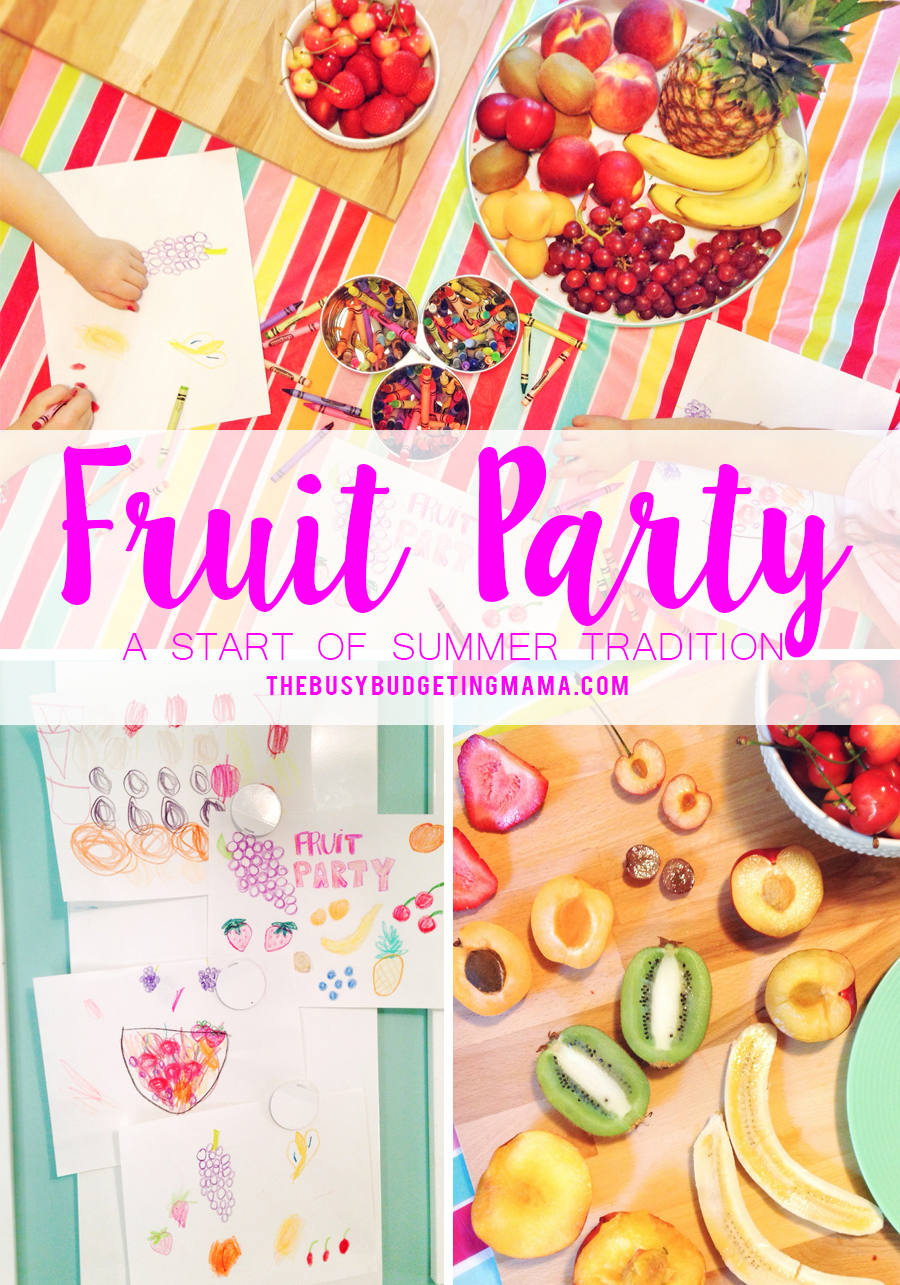 Things were busy as soon as we got home so the fruit party didn't happen till after dinner. Sophia said it could be our dessert. Micah was a part of the fruit party..but spent most of it eating in his high chair. otherwise it would have been turned into a fruit throwing party aka timeout party. He's wild and too many of these fruits look like balls. in his defense.
I put out our trusty tablecloth I got at target a few years back (it's vinyl?? or something easy to clean up.) Then we put out the new crayons and "crayon holder" we snagged at target earlier that day. The tin is in the dollar bin ($3) and perfect for the kids craft time! I love to color…so we just colored away together looking at the fruits and trying to draw them. I'm not an artist..but I realized I said that once or twice and sophia corrected me like mom are you kidding me you're amazing.. so.. note to self… never saying I'm not good at coloring in front of the kids again.
a little sophia life lesson in the middle of our fruit party. ;)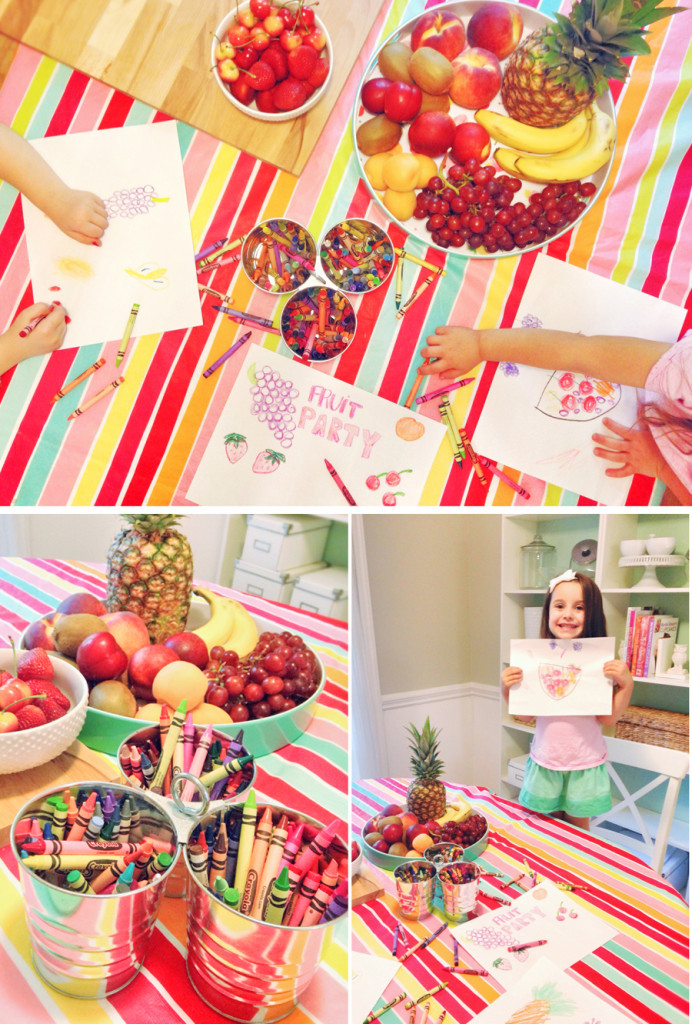 And now for the main event of the FRUIT PARTY…
Cutting open the fruit. This was hilarious because every slice brought a "oooooo what's going to be insideeeee ahhh!!" commentarty from my girls. every. single. fruit. haha.
They loved seeing the insides and I thought they were all so pretty.
I loved seeing the girls inspect the fruits and seeds and comparing and picking their favorites.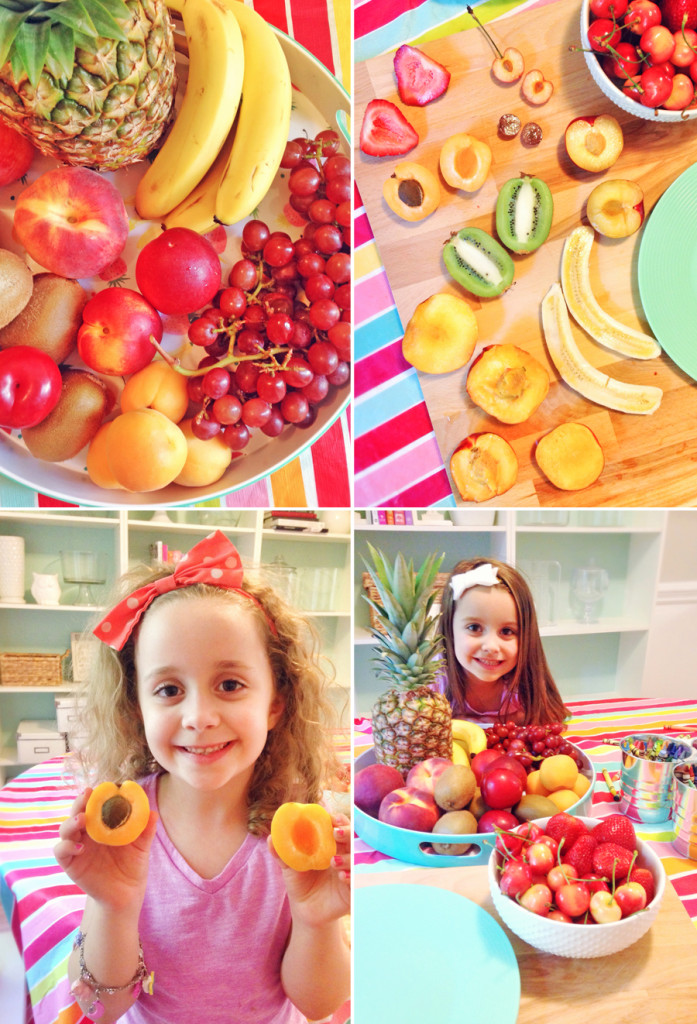 Next up we served up a few slices of each fruit for the girls!
(.75 plates from target. ps not a target post I just don't shop anywhere else these days.)
They LOVED sampling the fruits.. even though they've had all of these before at one point… they haven't had them all together before and it was like an explosion of fruit amazingness to them.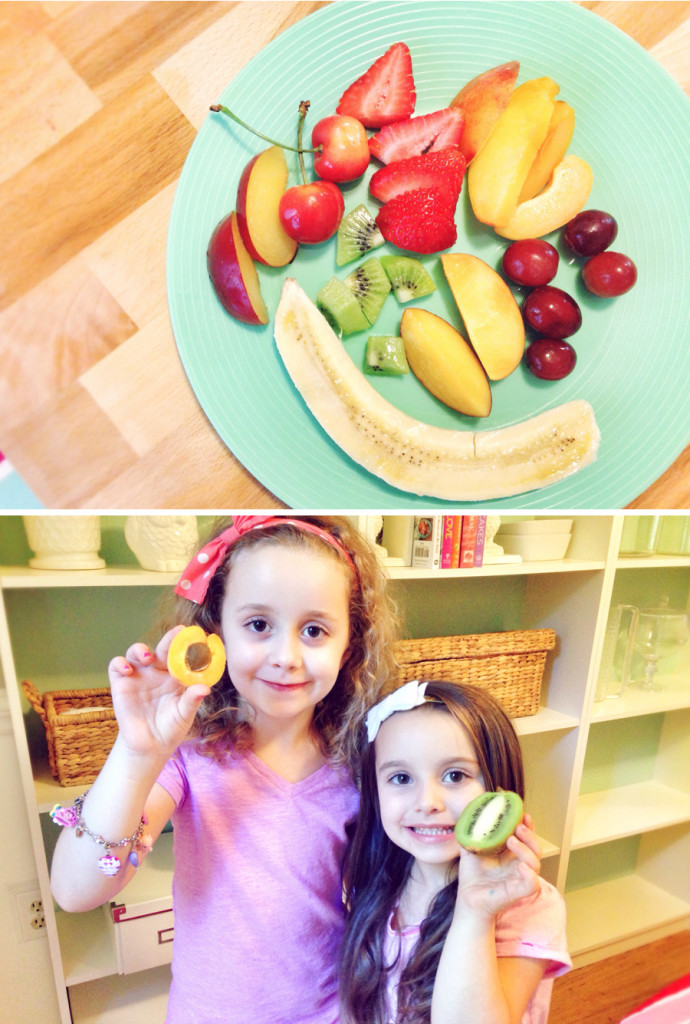 It was an after dinner thing. nothing too fancy. but too them, it was epic.
They said it was the best party idea ever. and that they wished daddy was here for it but that he could eat the fruit when he got home for work. hehe cuties.
When I tucked them in bed last night they both said we had to do this every year…
Mophia: "what day is it?? we need to remember to do this next year!!"
Me: "Why don't we just do it at the start of summer.. it can be our little tradition"
Girls: "YESSSSSS."
So it's decided. A Fruit Party officially kicks off summer now.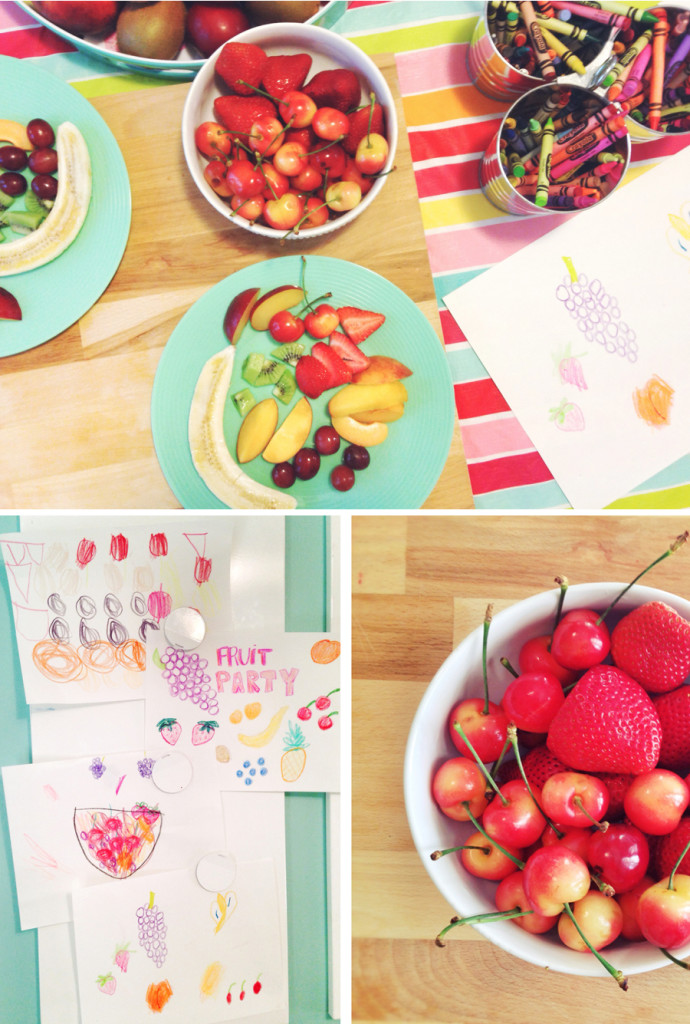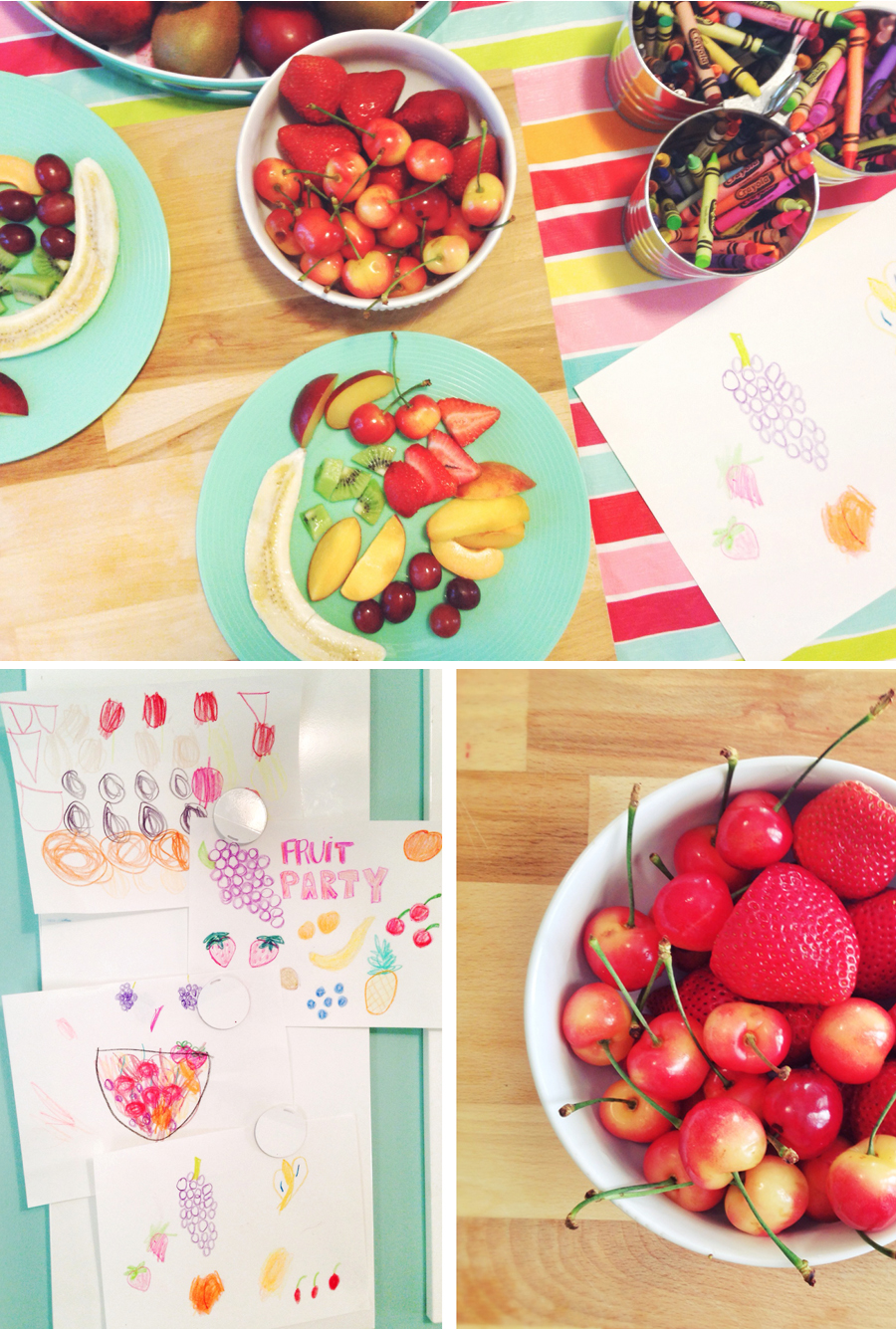 Coloring time continued… and I was surprised with this little masterpiece.
heart bursting. insert all the heart emojis here.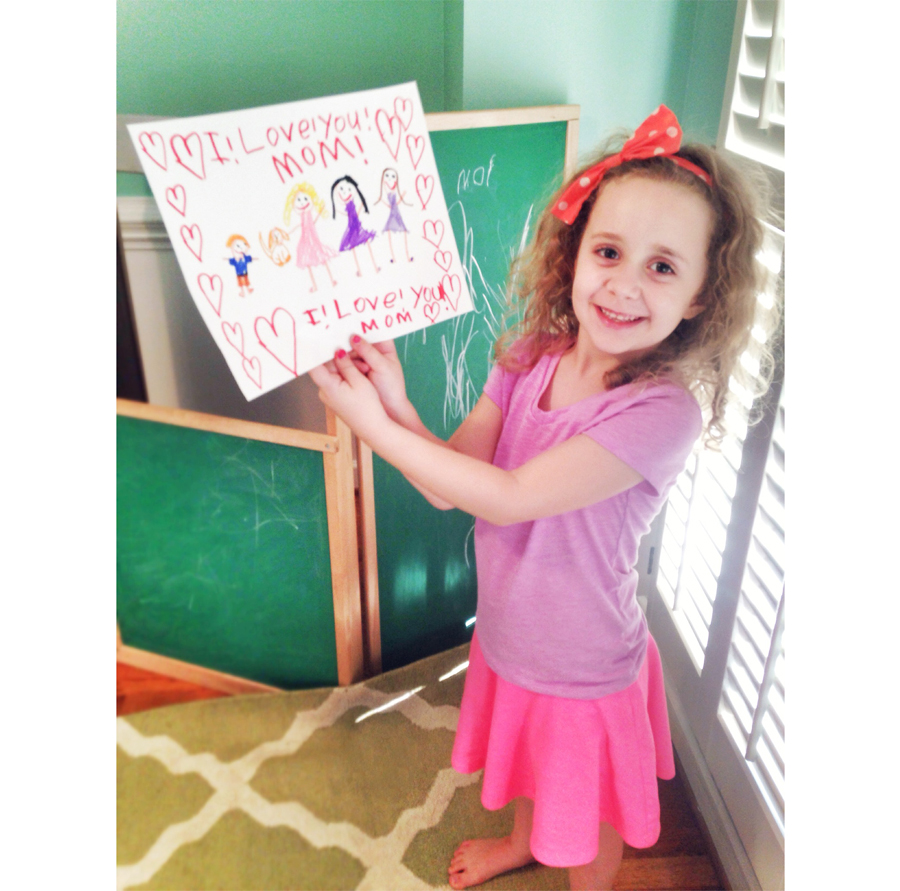 I just fed the crew breakfast..and now my husband is braiding the girls' hair while I post this… Hubby of the year. I think the girls love it even more when he does
it because they know how hard he tries. haha.
Hope you have a wonderful morning and consider
throwing your own FRUIT PARTY as we kick off summer! It's a fun + tasty tradition.