For Father's Day this year, we made a massage shirt for Ben!
The kids were so excited about it and it came together really easily.
We grabbed a new white shirt and a pack of Iron on transfers from the store, then used a couple cars from micah's toy bin! They were giddy to give him his present and his first car massage! ;)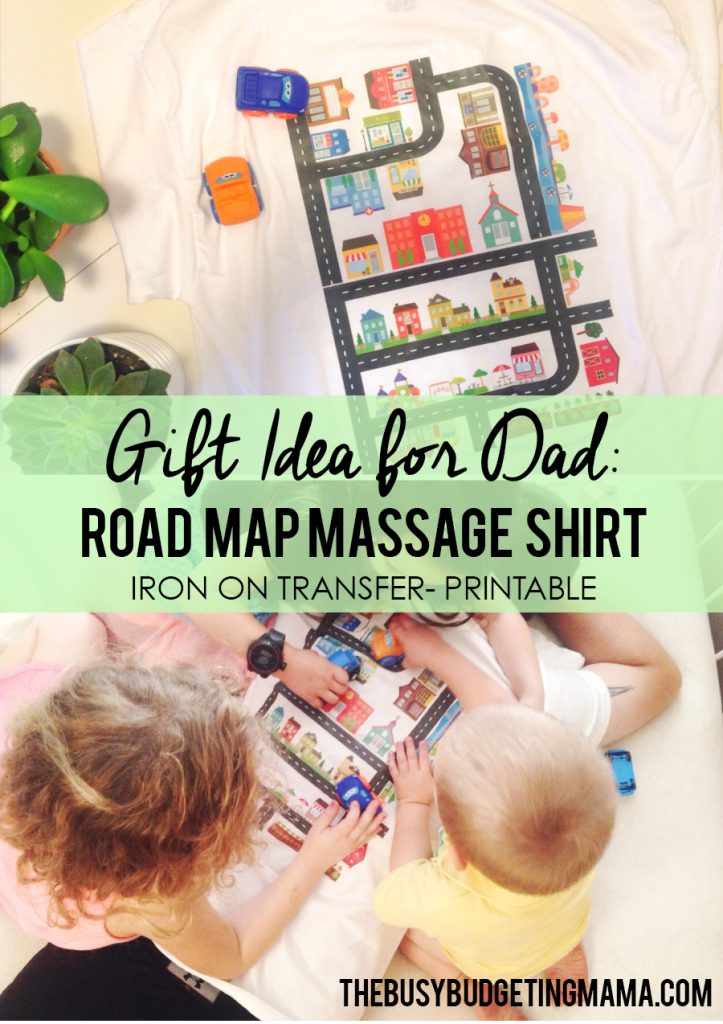 I created the little town in photoshop! Then sized it to fit two regular iron on transfer papers. (8.5×11) I printed them and trimmed to line up close, and ironed them on! A trick is to add a lot of pressure and heat..and then put in the freezer. Let it cool for a minute or so before you pull the shirt out and peel back the transfer paper. It makes it go a lot smoother.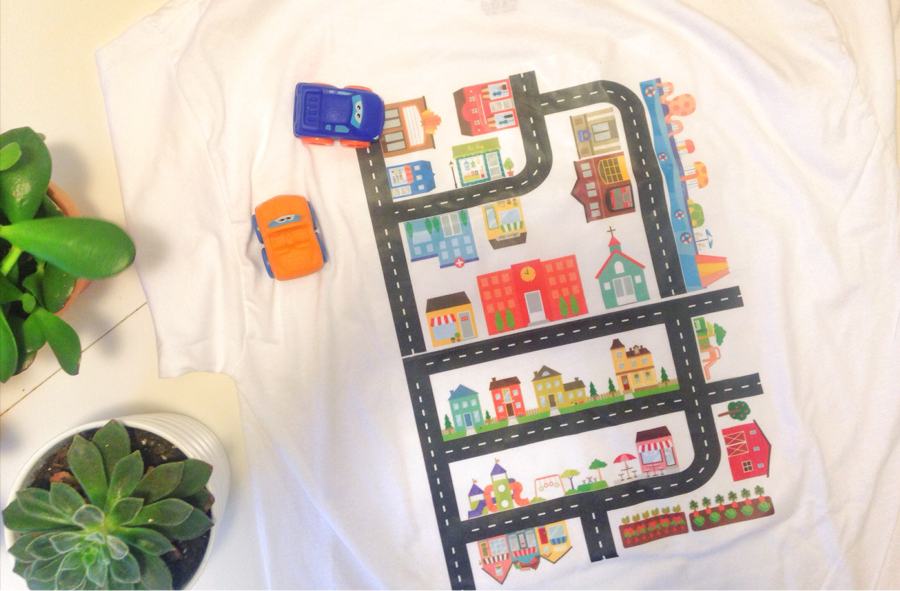 Daddy got to lay down and the kids got to drive all over his back.
This is the perfect gift for Father's Day or daddy's birthday!
The girls and I had fun working this up during Micah's nap time one day.
We created our dream town. ;)
Park and Coffee/Ice Cream Shop across from our house! yes please!
PS. I'm going to be stealing his shirt. haha.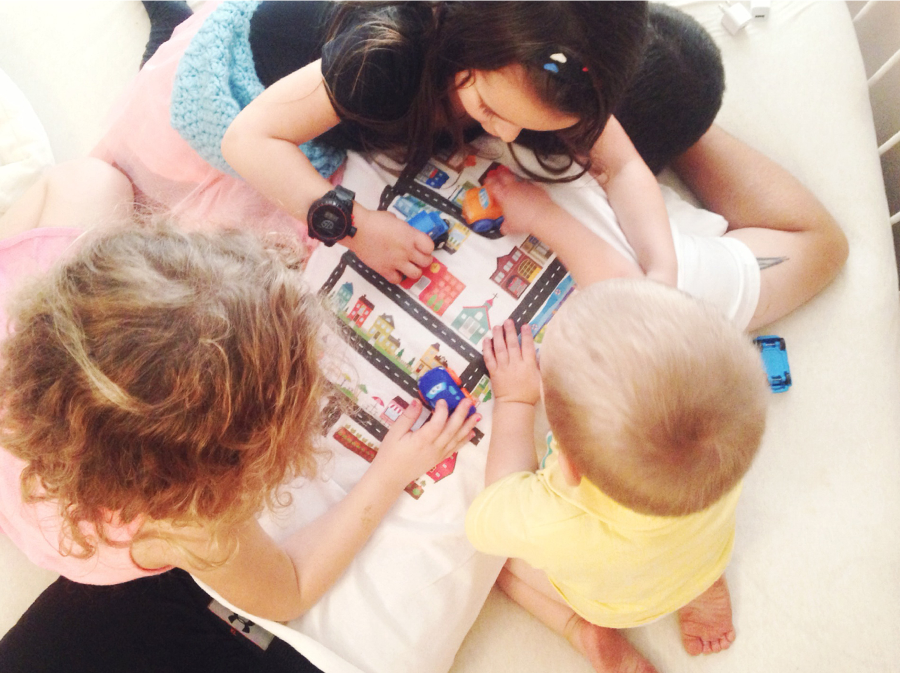 I uploaded the PDF files to my Etsy Shop. ($2)
Enjoy and please share a photo if you end up using it!!