My Sienna's Preschool teacher, last year, gave us a binder at the
end of the school year filled with all her work and fun projects.
It was SO AWESOME having it all in one place and able to see how much she learned and grew in that year.
I am taking that same idea and putting it to use with my girls' school projects this year!
I have a system made up to help me stay on top of all the papers that are coming through the door!
They LOVE their binders and it's going to be something special to look at throughout the year.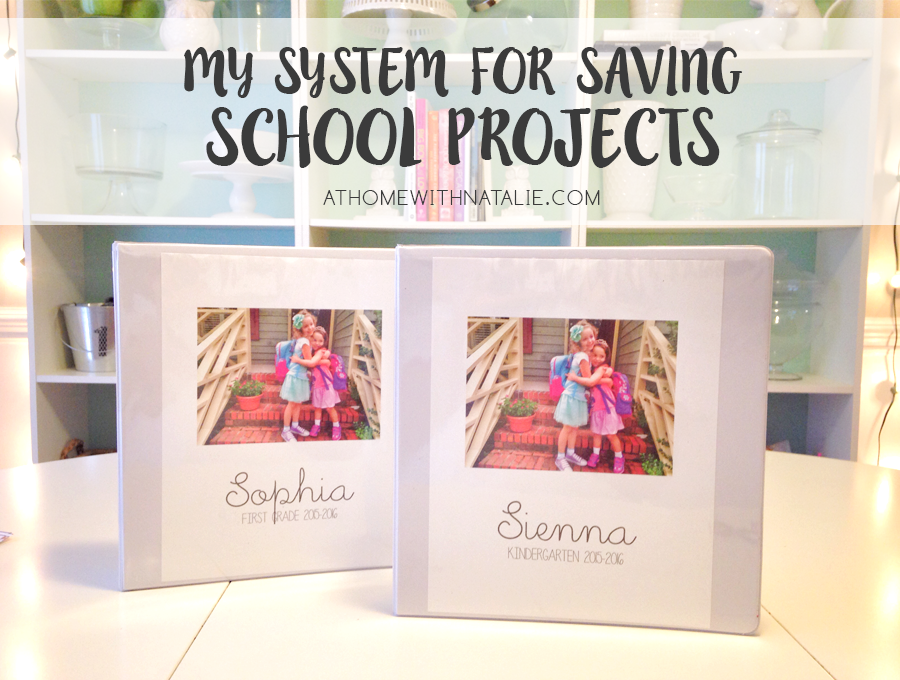 It's easy to feel overwhelmed with the idea of doing this all year, but if you have
a good system in place it'll help you stay on top of it!
Here's how I've been doing it…
SUPPLIES:
+Two Binders. (try to grab on clearance with the end of back to school supplies up!)
+3 Hole Puncher
+Stapler
+Card stock paper
+Container for school projects/papers as they come in
+Label for binders.
(I made one in photoshop. You could have your kids draw
something or create something on your computer.)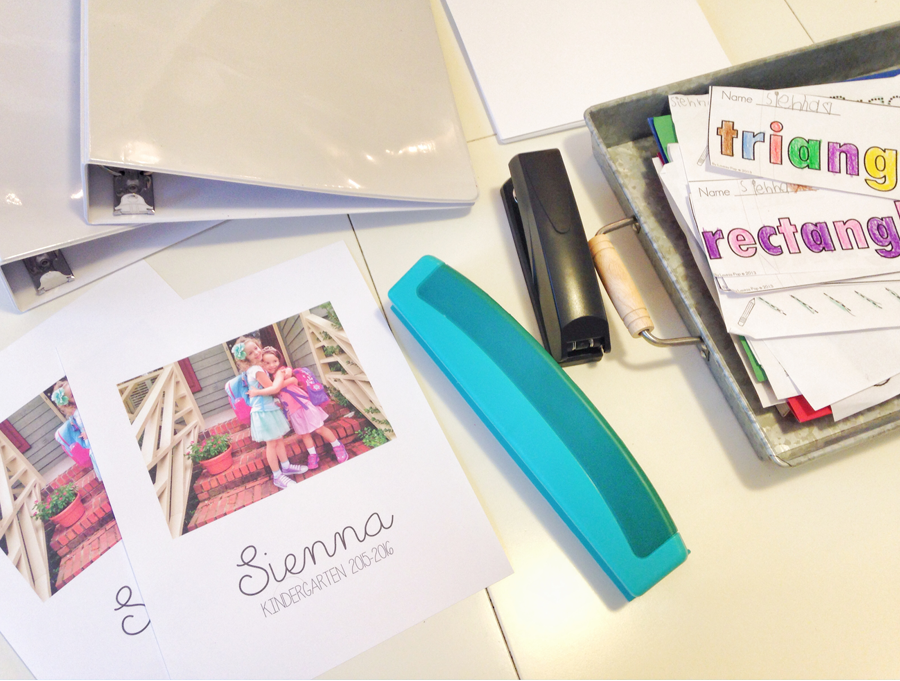 I have a metal tray that goes on top of the fridge, when I check their backpacks I
pull ones that I think I should include in their binder.
Not everything makes the cut….. There is SO MUCH.
TIP: If you do toss some of the extra papers, make sure your kids don't see you. lol.
I gather the papers in the tray and then at some point during the week pop them into their binders.
I use the card stock for any of the smaller projects. Just stapling them to the
paper and then using the 3 hole puncher to pop them in.
For the pages of construction paper that are too wide for the binders,
I just use scissors to trim off the extra parts.
Or, like my Sienna's old teacher did, just use the 3 hole puncher on part
of the large piece and fold up the rest of the paper to fit.
Sophia does a weekly spelling test. she is SUPER into it and loves practicing her sight words.
I made a page for the little test sheets and I'll be adding them to it
for a while before starting another page of them. My baby bump crashed the photo. ;)

When I finish, I just pack up the stapler, card stock paper and hole punch into the
tray and put it back on top of the fridge for the next time.
We also keep their Faith Formation books in their since it's a once a week thing.
If it was down on their level, they would always be pulling their books and folders out.
Helps keep my sanity in check that one day a week we actually need those books and folders!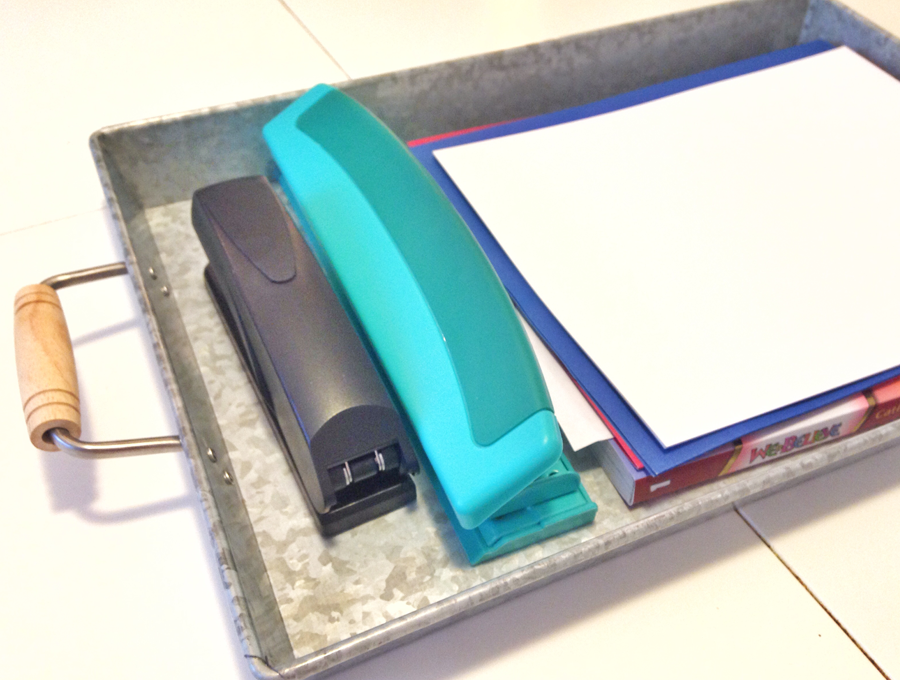 I hope you give it a try! With a system in place, you'll be able to tackle this project with no problem
at all and have some great memories all in one place!
So proud of my girls and how much they are learning and growing.
I really enjoy this little time where I can sit down and look at their hard work.