This year we had Christmas at my parents' House and my mom had fun activities planned for all the grandkids.
One of them was making Jesus Cookies! Sienna and her cousin, Violette, were especially into this!
My mom is pretty much magical, and came up with this cute idea to celebrate Jesus' Birthday.
(My husband kept joking about feeling bad about biting jesus' head off. haha.)
If you are looking for some fun activities with your kids during Christmas break, try these cute cookies out!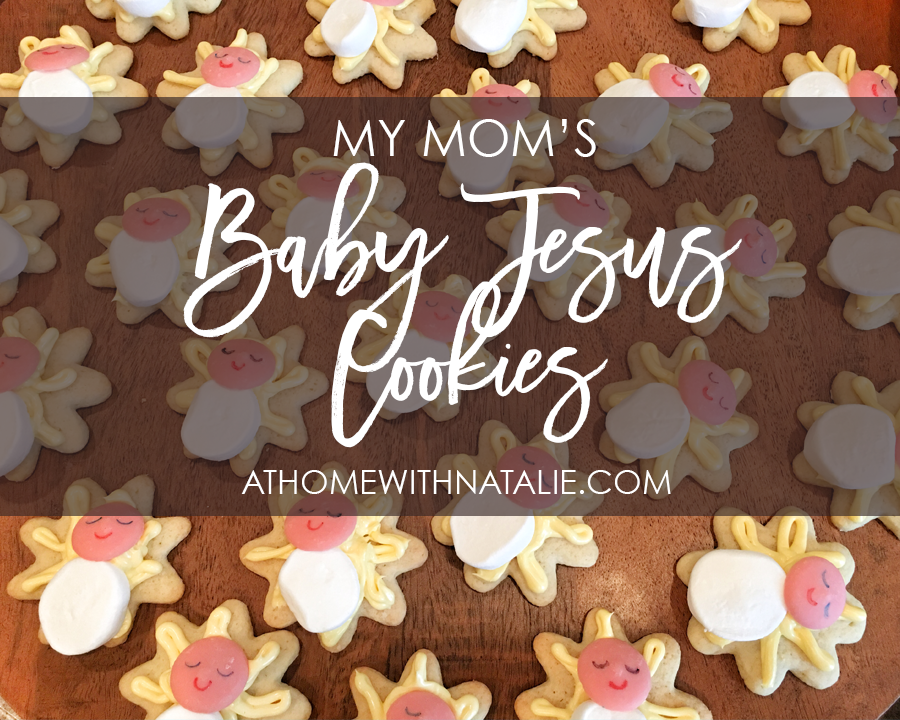 INGREDIENTS:
+ Star shaped Sugar Cookies.
(My mom had a cookie cutter from a pack at walmart or target last year)
+Yellow Icing (store bought icing and yellow food coloring makes for easy prep work)
+Pink Candy Melts
+Large Marshmallows
+Edible Markers
(We have both used the wilton brand and like them but not the easiest to use.
Looking for a better option. But it works out!)
STEPS:
+Use the Edible Markers to draw eye lids and a smile on the Pink Candy Melts.
They are great for faces because some of them have little points where a nose should be!
+Pipe yellow frosting onto the star..with an extra glob in the middle. (shown below)
+Cut the ends off of large marshmallows and use as the body of baby Jesus. All swaddled up!
+Place the pink candy melt and marshmallow on the cookie.
+Place the cookies on something brown to look like the manger.. or…. not. whatever you have works! ;)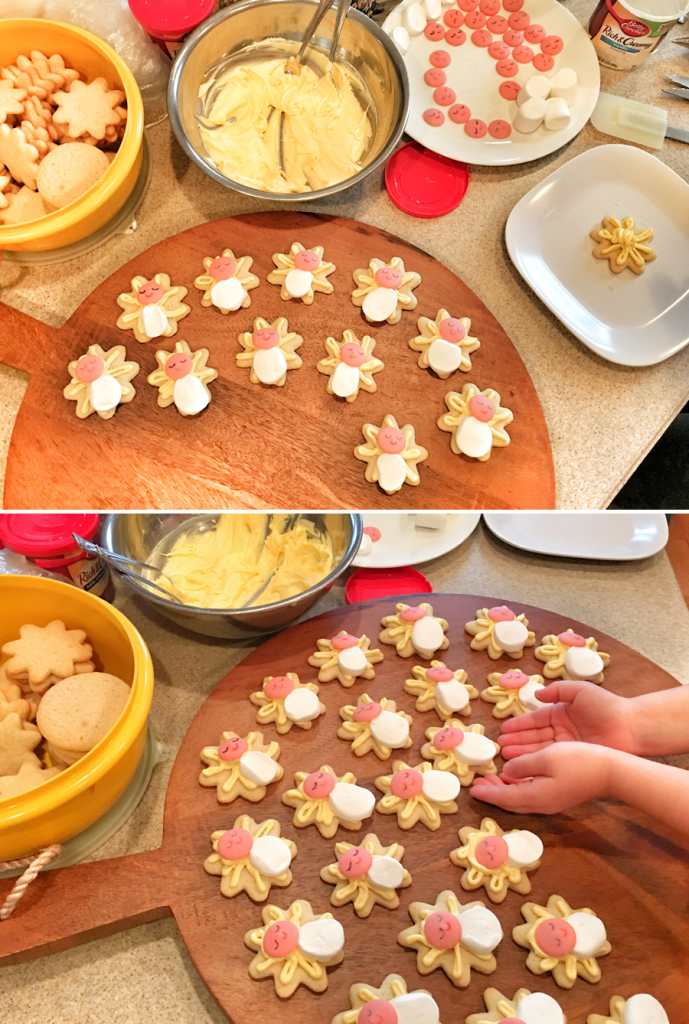 Sienna thought her Grandma was just brilliant. And I couldn't agree more!
I am so her daughter…love this stuff too!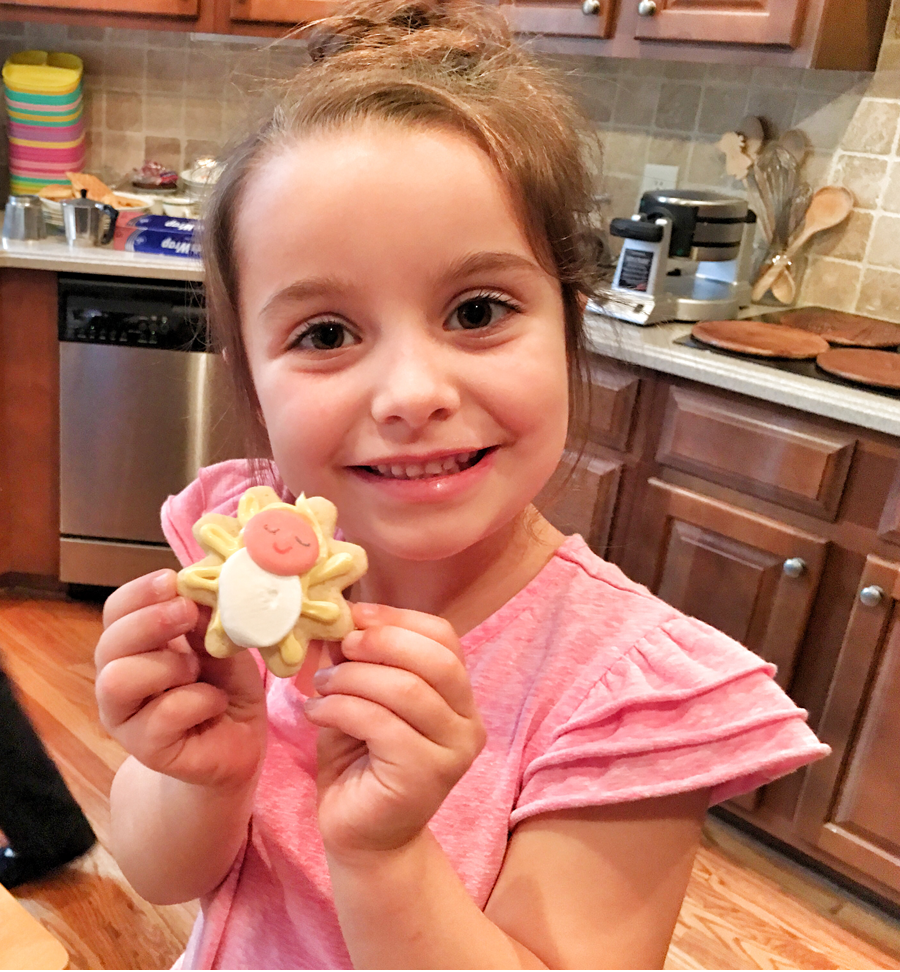 These sweet Baby Jesus Cookies are fun and easy to make up.
Your littles will love them!
Hope you enjoyed this Baby Jesus Cookie Tutorial.
Thankful for my mom who shares her creativity with us!
She is great at helping us remember the reason for the season.
Happy Birthday Baby Jesus!