Let's kick off monday with a little free printable for gift giving!
I shared this on instagram last week and had some people asking for it, so here you go!
I was in a total funk last week, having a complete pitty party for myself and
how exhausted and worn down I was feeling.
But I wanted to shake that off and so I decided to get out of myself, bake up some treats
and deliver some baked goods to my mama friends who I knew were in the thick of things too!
It helped lift my spirit so much! The boys slept in the car while I delivered the goodies.
I was so happy to see my friends (even for a few minutes) and have a conversation with someone above the age of 7.
If you are feeling a little burnt out, I highly suggest that you do this too.
Everyone loves a brown paper bag tied up with string! Download the printable below!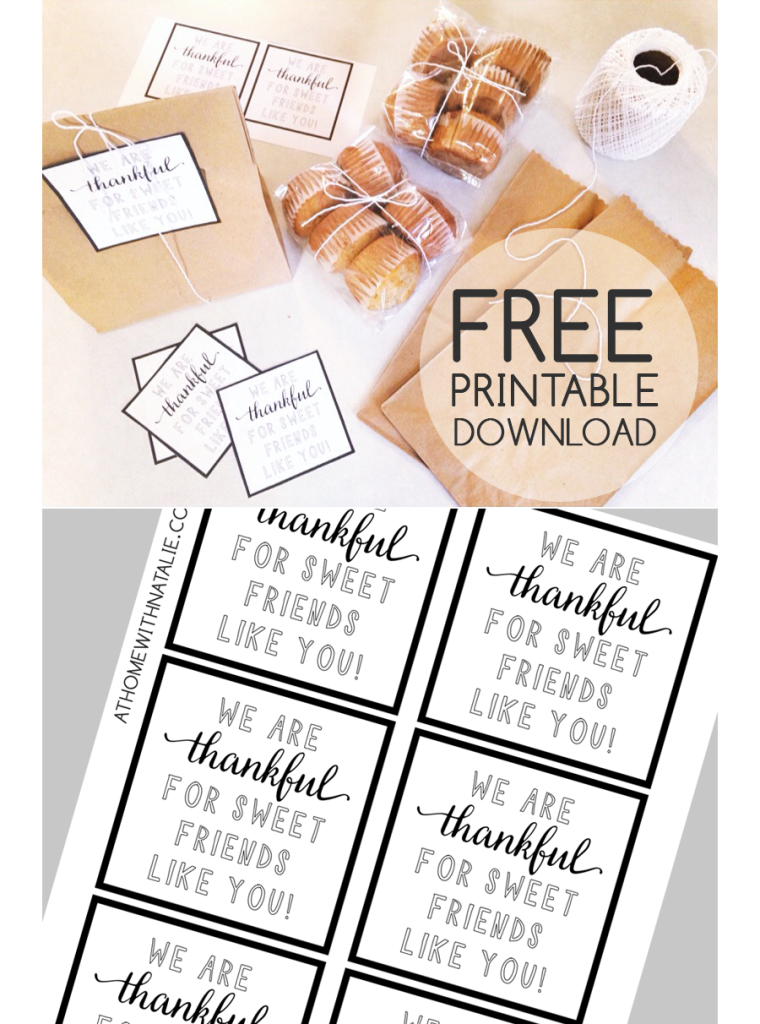 I love baking right now.
The kids go to bed and it's my me time! (either bed time or nap time.)
I love gifting baked goods…something so simple but special about it.
These recipes are on my blog. I used the apple crisp recipe and the banana bread recipe.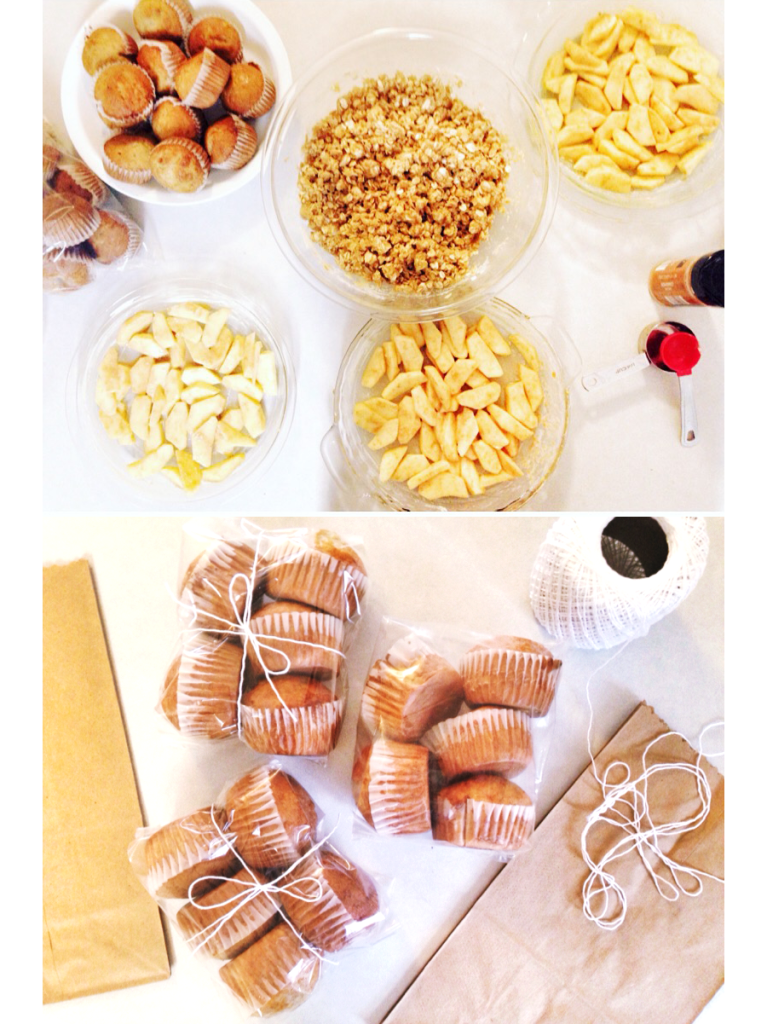 I had some brown paper bags from past craft projects and field trip lunch bags.
Found some sparkly string from a past project.
I used some clear cellophane bags that were from a past party.
A cute tag was all that was missing, so I hopped on my computer and worked it up in Photoshop.
You can DOWNLOAD THE PRINTABLE and simply cut and tape to your treats.
For the apple crisps, I just taped one to the top of the covered pie dish.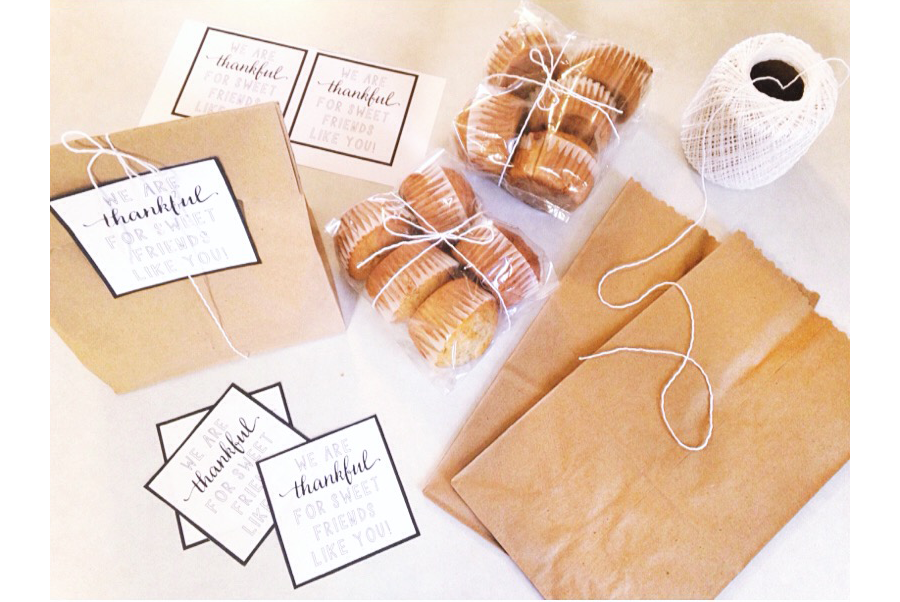 This is all I had to post the other day on social media.
Messy bun, baby carrier on, wearing husband's tee shirt,
cute baby and the messy back back/school papers everywhere situation.
Life isn't always picture perfect, but life is good.
I didn't have a cute outfit post or styled house photo or cute succulent to share
But I figured this was the same situation for a lot of mamas. Let's be real.
These days won't last forever…and I'm sure I'll miss them when they are gone.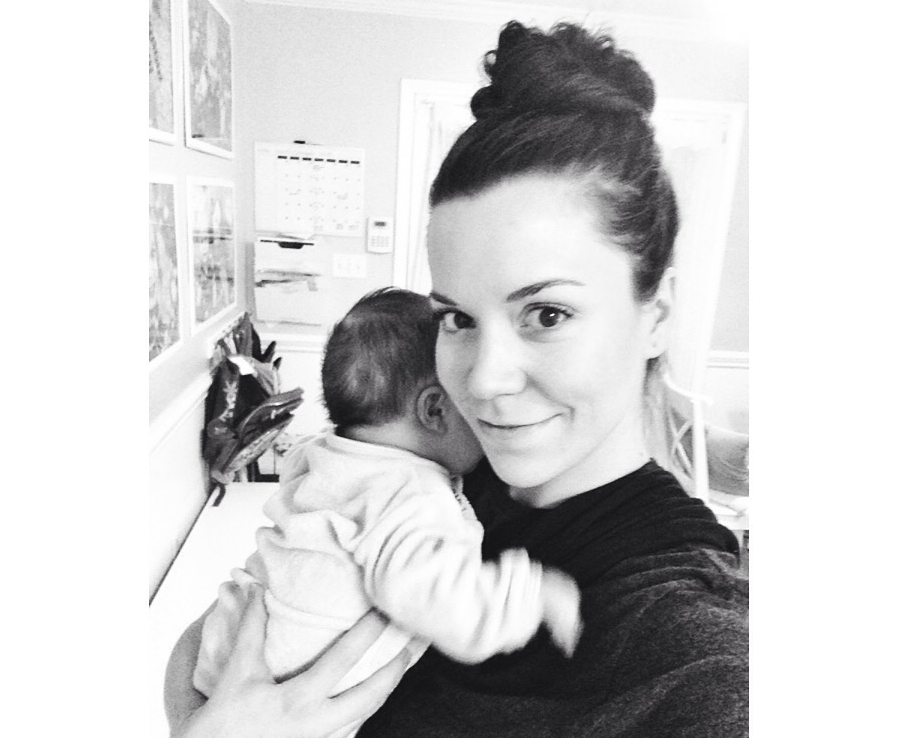 This is what life looks like right now.
How do I feel about having four kids now??
It's a good mix of oh my gosh I love my life- oh my gosh when will I ever sleep again.
haha. ;)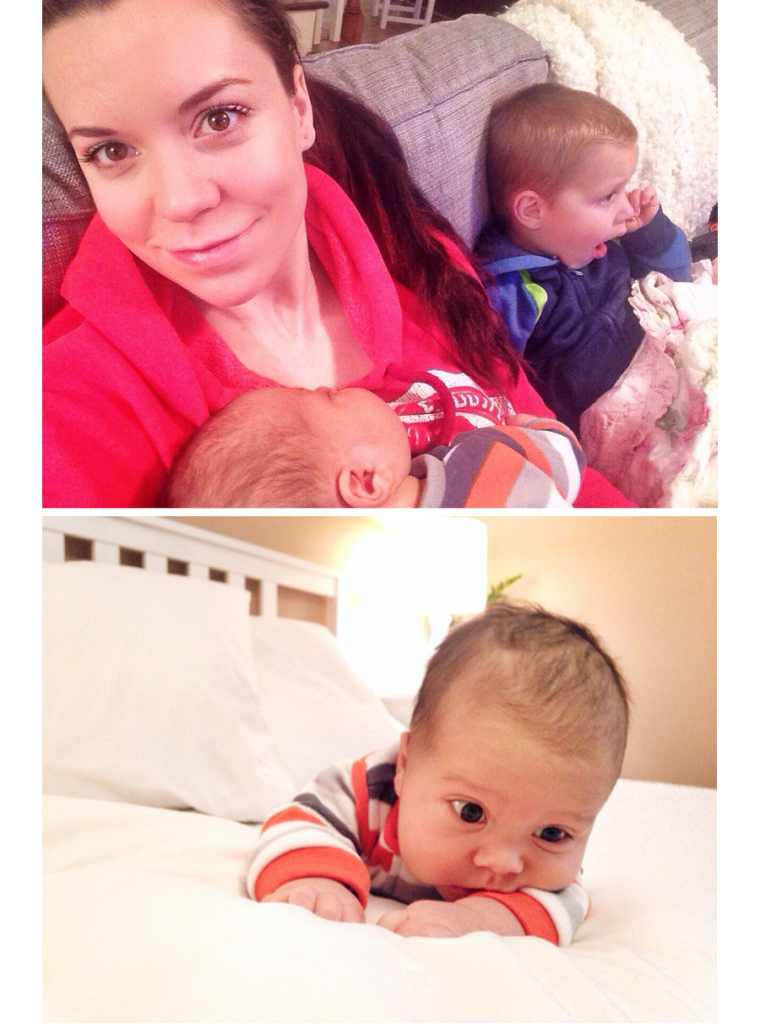 The three big kids during that
'sweaty we love each other /  we are arch enemies' time
right before dinner + bed.
I love that now when Asher smiles his neck dissapears haha.
I have a feeling it's going to be gone for a while. ;)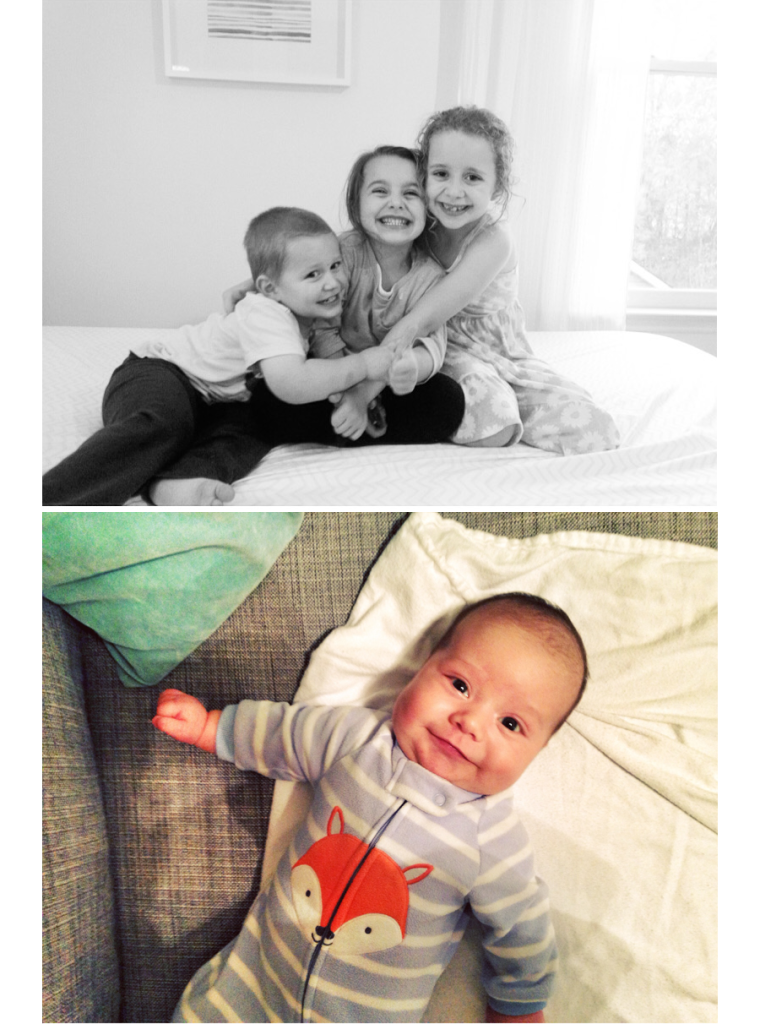 Sometimes they play so nice together!
They were playing house last night in the girls' room.
It was free donut day! I think Micah had one too many felt donuts. #sugarhigh
Plan for this week…get their room set up. We already went through toys and purged a lot!
Now, to have a better system to store all the toys that we are keeping.
I'll blog the progress!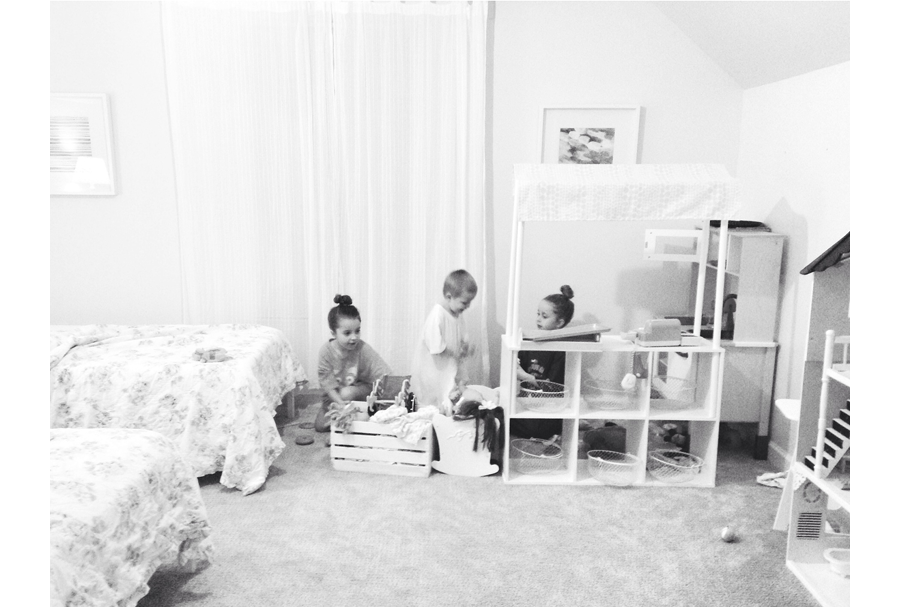 I hope that you put this printable to use and bake up some treats for gifting!
I'm going to be be using these agin and again.
Download it and you'll have it to print off anytime you need it.
Share the post with your friends..maybe you'll get some baked goods too haha!
Enjoy!