We love celebrating the Holidays as a family!
We are already dreaming up a fun Trunk or Treat theme to do this year!
This is the last minute set up we had last year. We already had EVERYTHING for the decor
and just needed an Olaf costume for baby Asher!
We found some Kristoff looking items around the house for Micah man and
he was so excited to hold his stuffed Sven the reindeer. :)

The decor was leftover from Sienna's Frozen Themed 5th Birthday Party!
We had recently gotten updated frozen themed costumes
because, obsessed still, and they were the inspiration for our Trunk!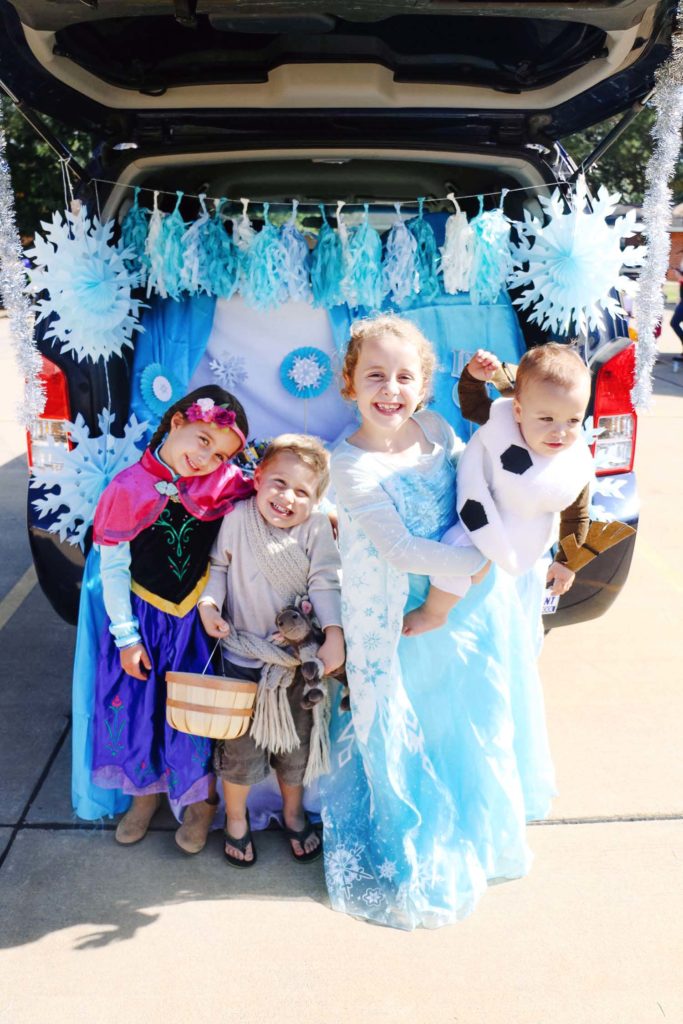 Olaf kept trying to escape a photo op.
Asher was ready to hit up all the trunks! He didn't want to wear his olaf hat…
he is two now and wears it more around the house, with his normal clothes. haha.
Just to make us laugh!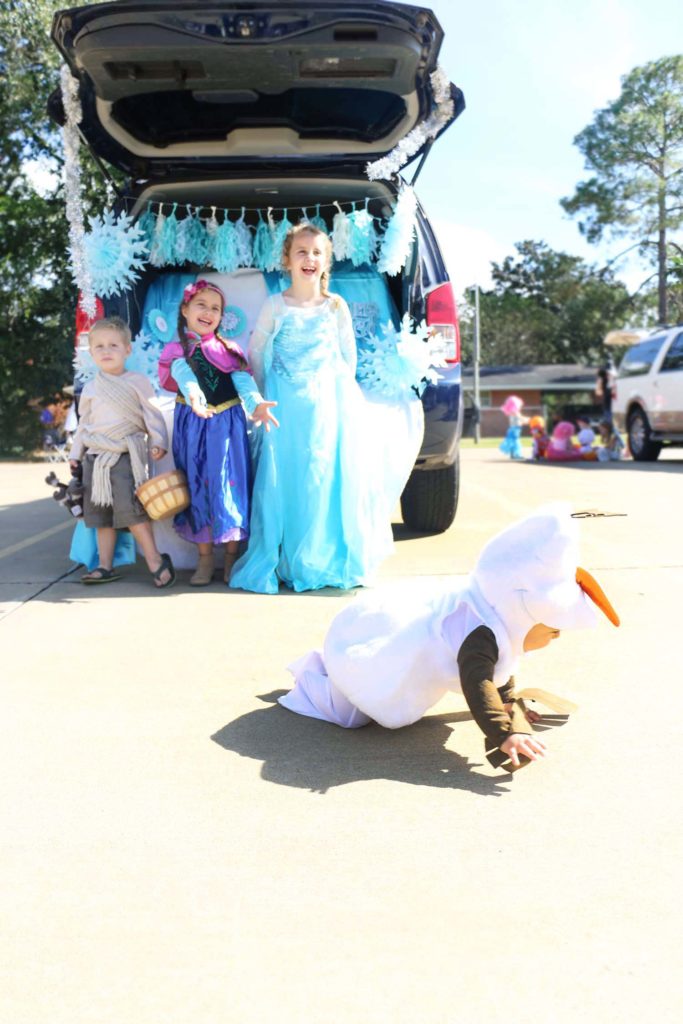 Are you planning to participate in a Trunk or Treat? They are so fun to do…
you can go as big or simple as you want…
as long as you have candy, the kids will love you. ;)
We are brainstorming what to do this year and I always try and go in the direction of
a theme where we already have SOMETHING to start with.
Follow us on Instagram to see what we end up doing!

FREE Meal Gifting Printable
We all know someone who would appreciate a yummy home cooked meal delivered right to their doorstep! This gift idea is perfect for a family who just had a baby, adopted, is sick or as a random act of kindness! Grab my free printable!