Today we are sharing an updated Girls' Shared Room Tour + Closet Organization VIDEO!
Below I'm linking our most recent Home Tour Blog Post (full of sources and links!) and some
past DIY project posts that are featured in the girls' room!
Thanks for watching! and like the girls said…
thumbs up if you like the video and be sure to subscribe. haha. ;)

6 MONTHS MOVED IN HOME TOUR BLOG POST
GIRLS' SHARED ROOM DECOR UPDATES BLOG POST
Their closets are the newest projects we've worked on in their room.
They used to share one closet and the other was for toys/home storage.
But we cleaned it out and moved some of the boxes into another closet
(that we also cleaned out..lol.nesting…)
And we are SO HAPPY with the current set up.
Now the girls are able to handle putting their clothes away a lot easier.
We had too many broken hangers when they were trying to reach up high to get or put away clothes.
The white storage units, blue bins in them and the clothes racks are all from Walmart.
(The clothes racks were only $8!)
The polka dot bins (for their bows!) and the bins on the floor
for their hangers and laundry… are from Target.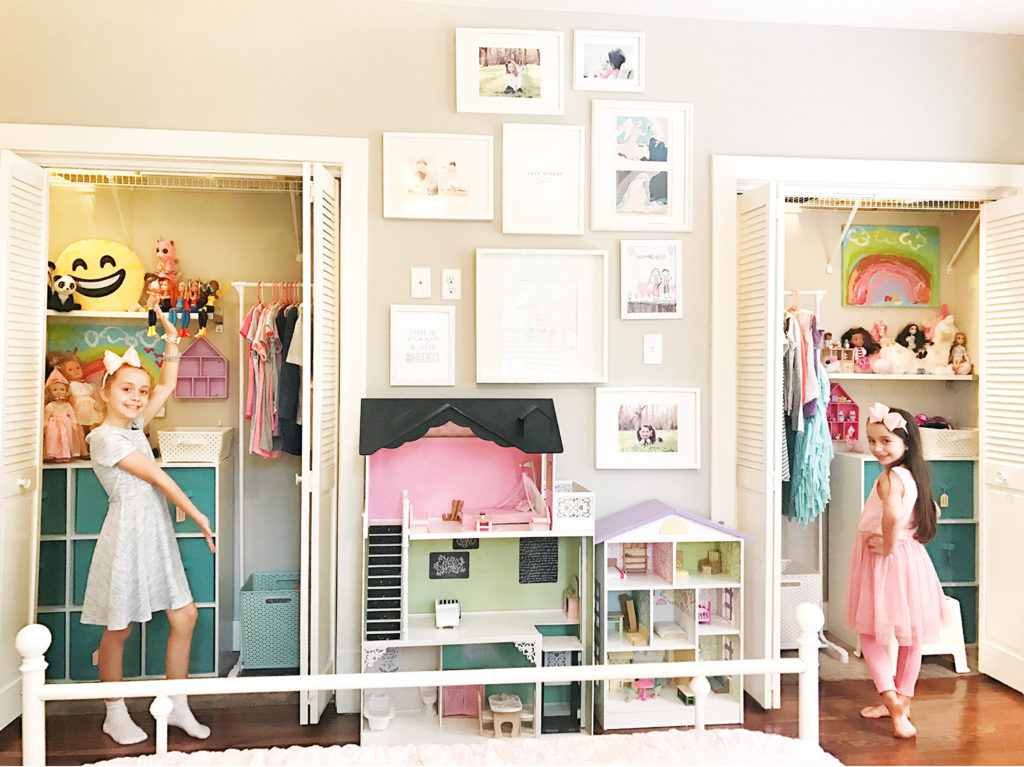 The shelves in each closet are ones we had from IKEA.
They wanted to have a spot to put their "special-please little brothers don't touch" toys. ;)
They are also in the age where they love to line stuff up and I wanted to give them a space where they could
do that…so that the other long white IKEA unit and their desks could be a little cleaner.
So far.. everything having a spot has helped a lot with clean up.
Don't get me wrong…they still destroy the place. But when it comes to clean up time, it comes
together a lot quicker and easier because everything has a place.
*I don't know paint color! Sorry!*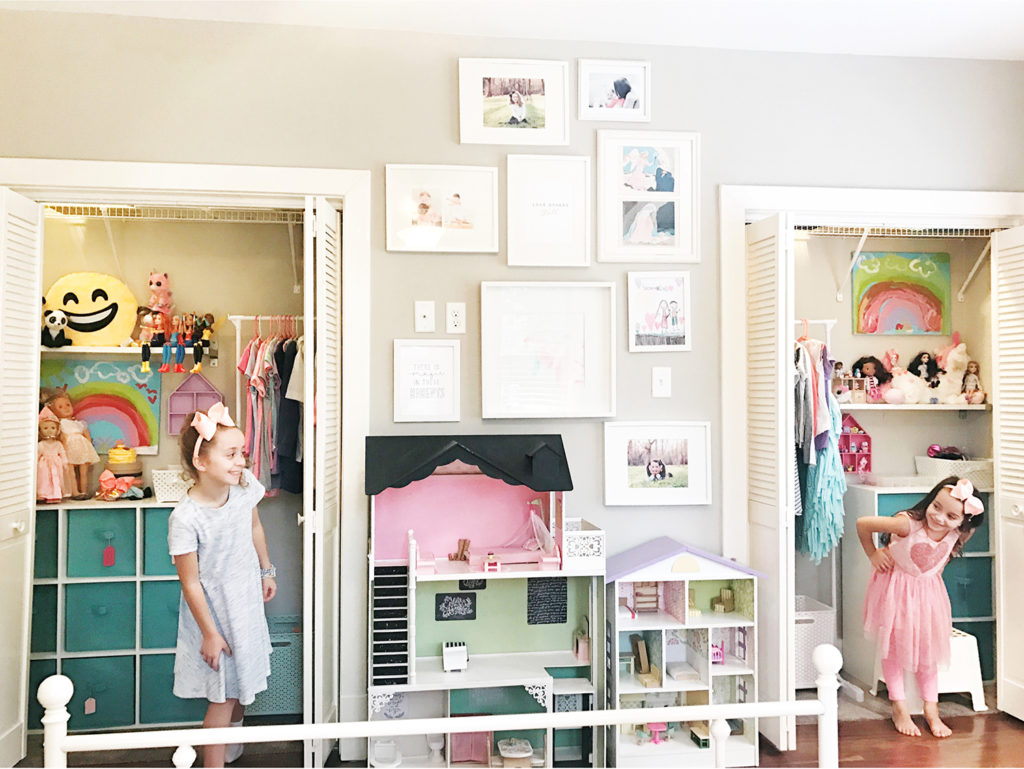 FREE Meal Gifting Printable
We all know someone who would appreciate a yummy home cooked meal delivered right to their doorstep! This gift idea is perfect for a family who just had a baby, adopted, is sick or as a random act of kindness! Grab my free printable!