We love books in our house! The newest title on our shelves is, Groovy Joe: Dance Party Countdown!
This post is sponsored by Scholastic and we can't wait to share this book with you!
It's by the creators of two favorite books of ours…Pete the Cat: I Love My White Shoes (Eric Litwin) and
Goodnight, Goodnight, Construction Site (Tom Lichtenheld)
#1 New York Times best sellers are back at it again in another groovy story that had my kids singing,
dancing, and learning math to a whole new beat.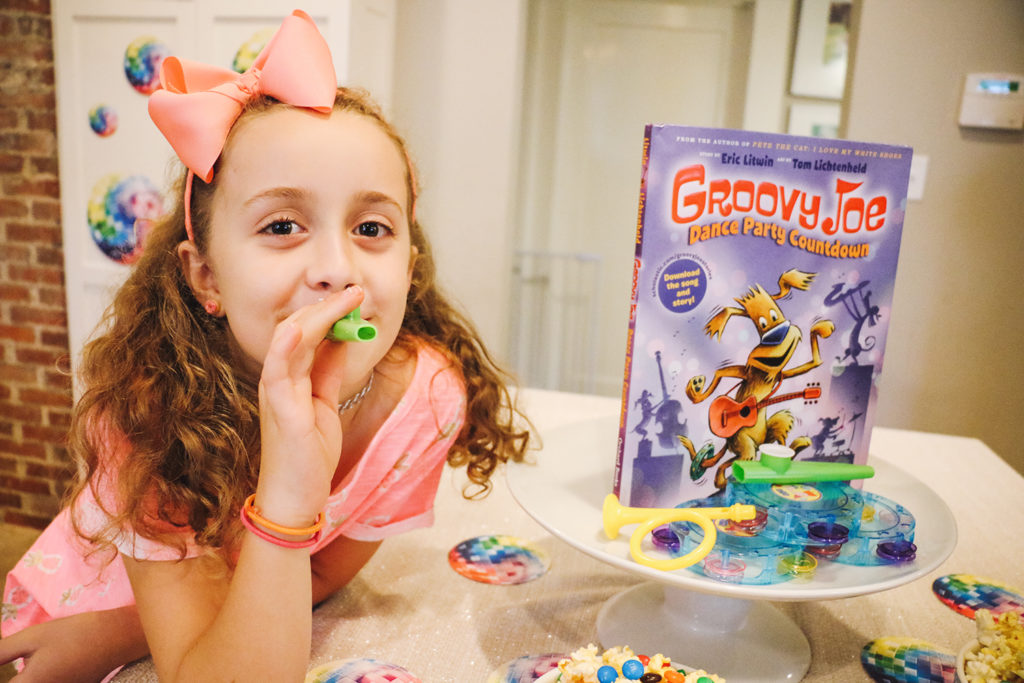 I like to make reading fun for the kids so I set up a
little Dance party table before the kids got home from school.
All it took was a couple snacks, disco ball cut outs and party musical instruments
from Party City and it felt special and fun!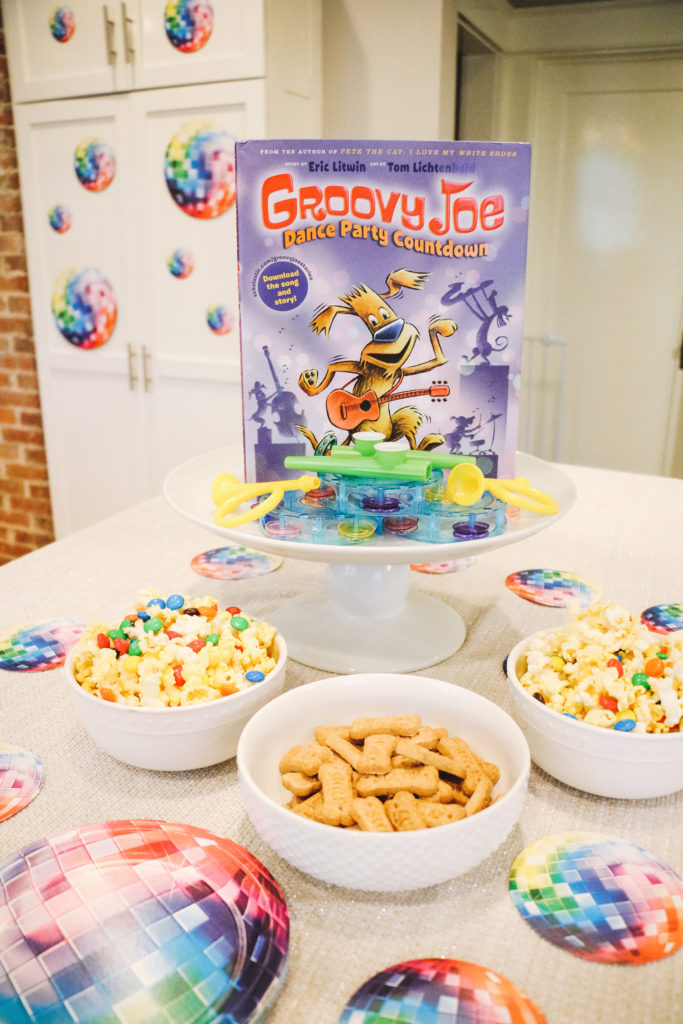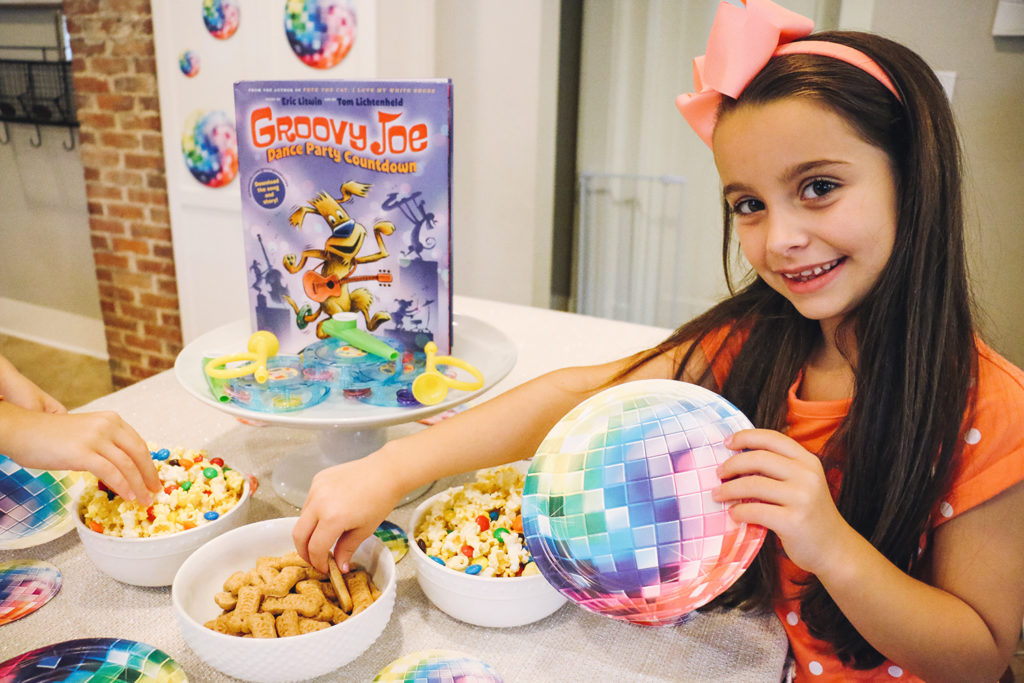 For our snack we had popcorn and m&m's with scooby snacks (little dog bone treats!)
These disco ball plates were a hit with the kids and matched perfectly with our book!
My kids love to read…and to snack. ;)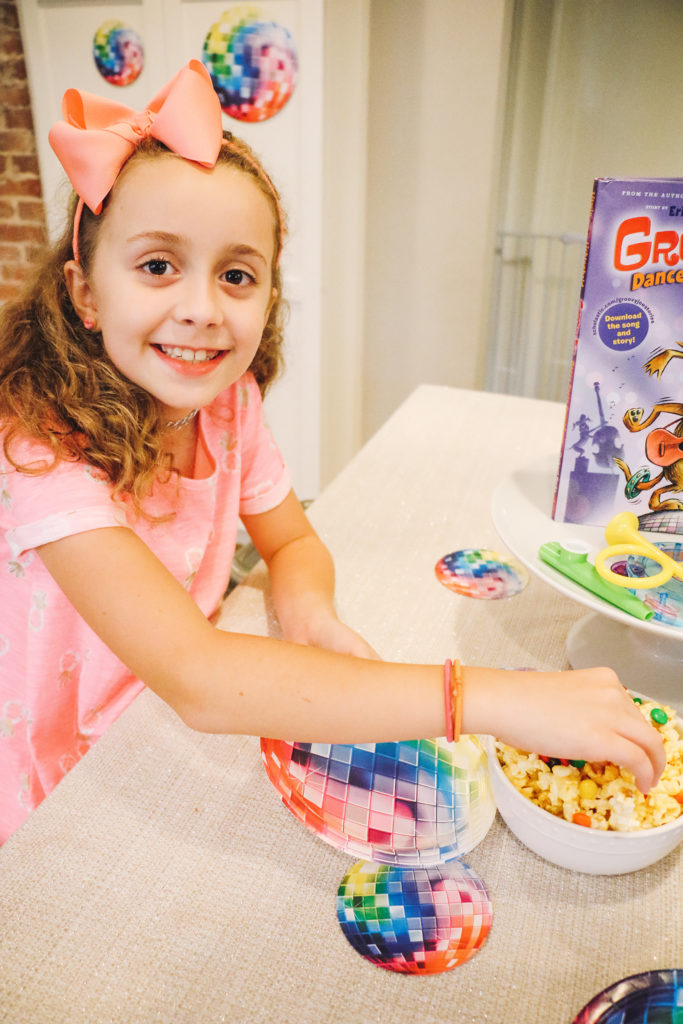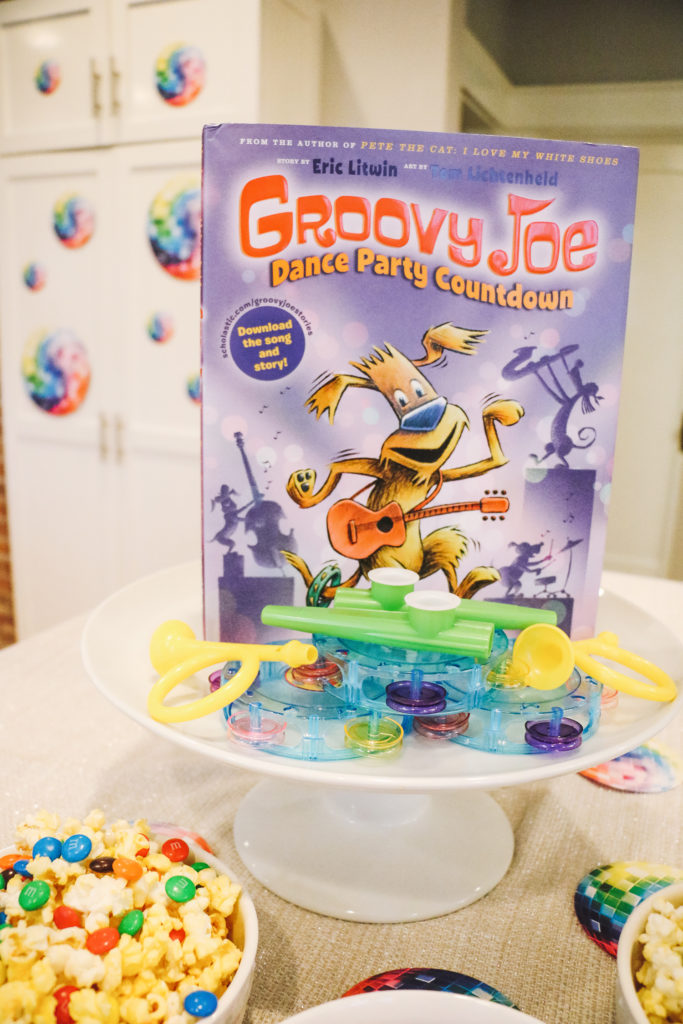 The girls came home excited for snack to and dive into their newest book.
My kids are all about picking out who they are in books! Do yours do that??
There's a lot of cute dogs and instruments to choose from in this book!
I love that we (especially the girls!) can read this book to their little brothers and really get into it with the
rhyme and repetition. It's recommended for ages 3-5!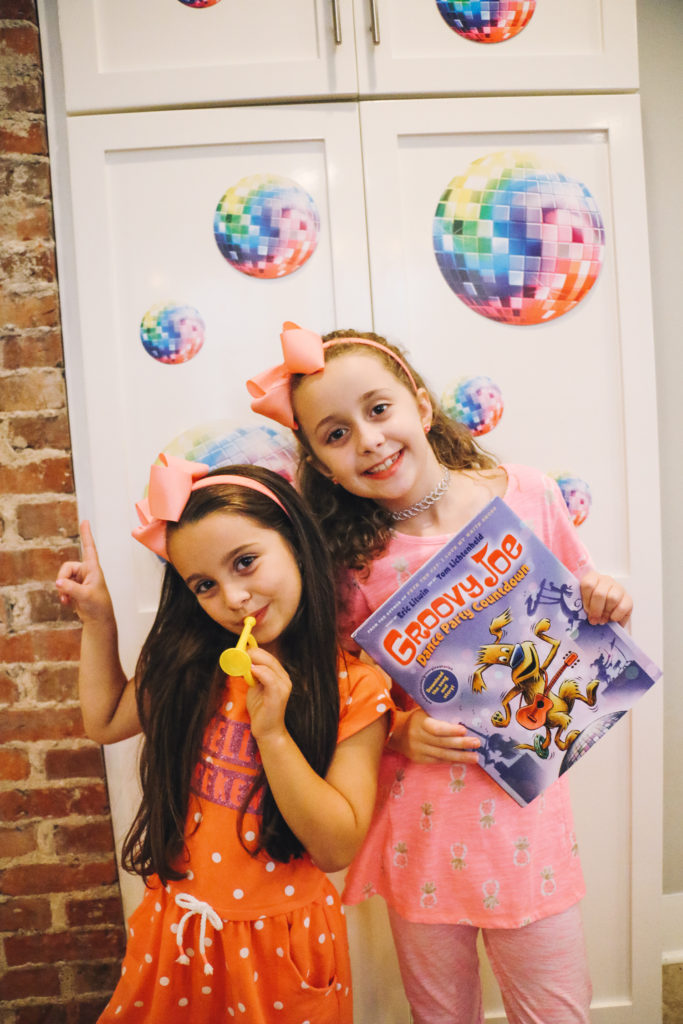 In the second book of the Groovy Joe Series, Groovy Joe has a dance party.
But Oh no! More and more doggies are knocking on his door, asking to come in.
Will there be enough room for everyone? Joe knows just what to do and soon enough he everyone
moving and grooving — the party has only just begun! Signature rhyme, repetition, and musical writing
style, combined with wild and witty illustrations infused and gentle math concepts come together to create
an unforgettable new Groovy Joe story all about positivity, creativity, math, and kindness.
Groovy Joe is back, ready to get groovy!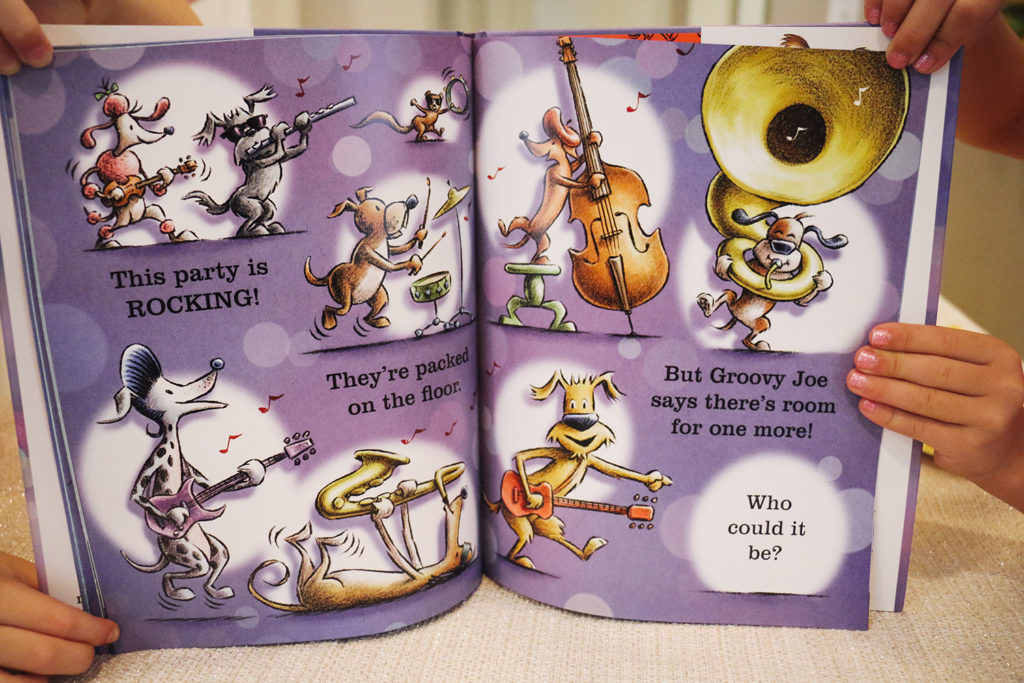 We loved this book and think you will too! You can find out more about Groovy Joe
on their website and get tips for throwing your own Groovy Joe party!
Thanks again to Scholastic for sponsoring today's post and fun!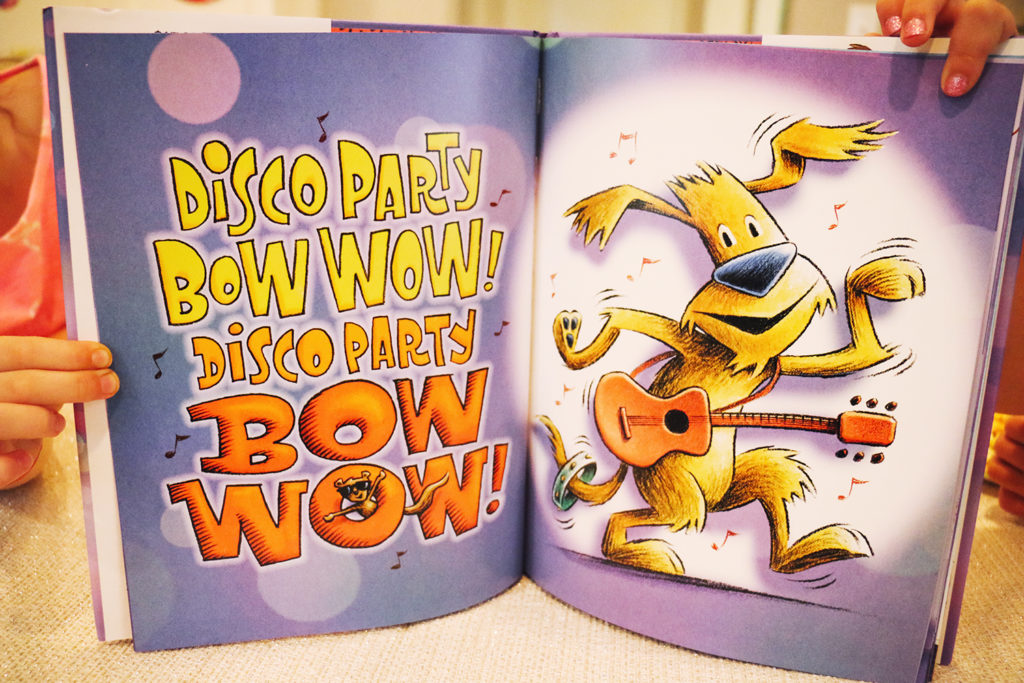 FREE Meal Gifting Printable
We all know someone who would appreciate a yummy home cooked meal delivered right to their doorstep! This gift idea is perfect for a family who just had a baby, adopted, is sick or as a random act of kindness! Grab my free printable!