I married a cute Polish boy and gained an amazing mother in law who is kind and loving and amazing in the kitchen! She passed on this recipe to me…This is not word for word. This is phone translated ;) This is how I ended up making it since she first told me how… it's SOO delicious. Simple budget friendly ingredients… this recipe comes together very easily!
I usually keep some of the egg noodles aside for my "selectively picky" eaters. ;)
This is one of my favorite meals to make.
and eat.
and the leftovers are even better!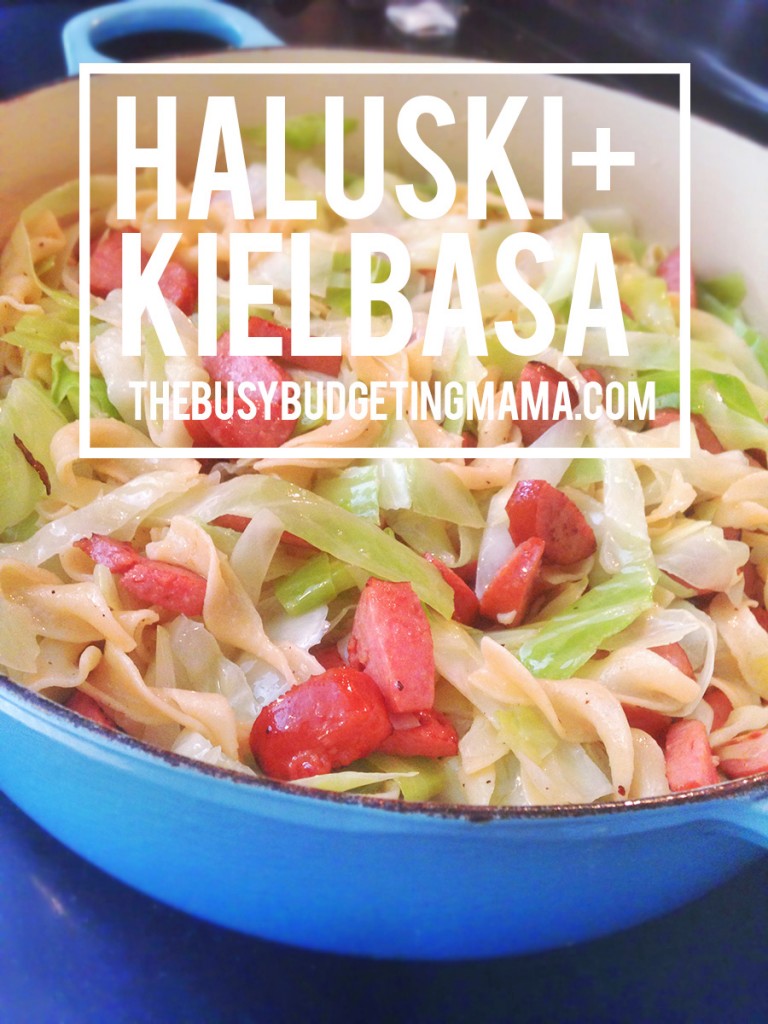 HALUSKI + KIELBASA INGREDIENTS
1 Cabbage
1 Pack of Kielbasa (found near hot dogs/sausage)
(You can use full pack or half. However much you like!)
1 Small Onion
1 Bag Egg Noodles
Olive Oil
Butter
Salt + Pepper
DIRECTIONS:
+Boil water and while cooking up the egg noodles start cutting the veggies.)
+Slice Cabbage so you get long strips. (I slice in half then turn on it's side and slice again)
+Slice onion into long strips as well. (I usually slice them shorter than the cabbage)
+Heat a large pan. Pour some oil and melt a stick of butter.
+Toss in the Cabbage and Onion.
+Slice the Kielbasa into pieces + brown a bit in a separate pan
+Once the egg noodles are cooked, drain and pour into the cabbage
and onions that are softening up in your big pan.
+Add the kielbasa to the pan of cabbage and onions or leave separate.
+Salt and Pepper to taste.
+Enjoy!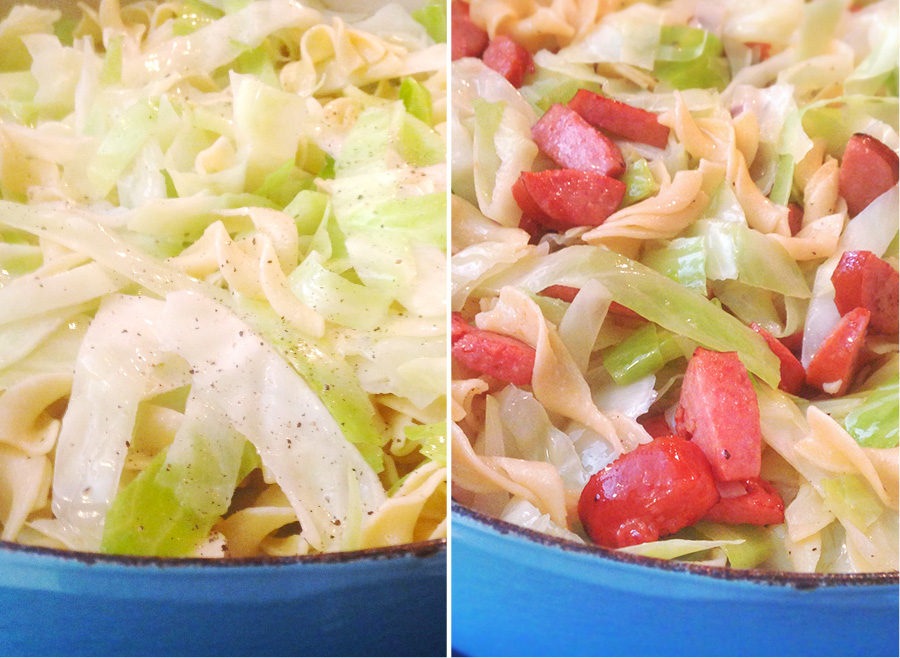 Tag me on INSTAGRAM you make this!!
It's so delicious I know you'll love it!
FREE Meal Gifting Printable
We all know someone who would appreciate a yummy home cooked meal delivered right to their doorstep! This gift idea is perfect for a family who just had a baby, adopted, is sick or as a random act of kindness! Grab my free printable!