I hope you had a lovely week filled with sweets and sweeties!
I snapped these photos on Valentine's Day while the big kids were at school
and I just couldn't NOT share haha. Asher wanted to
wish you all a Happy Valentine's Day with his over the shoulder smolder.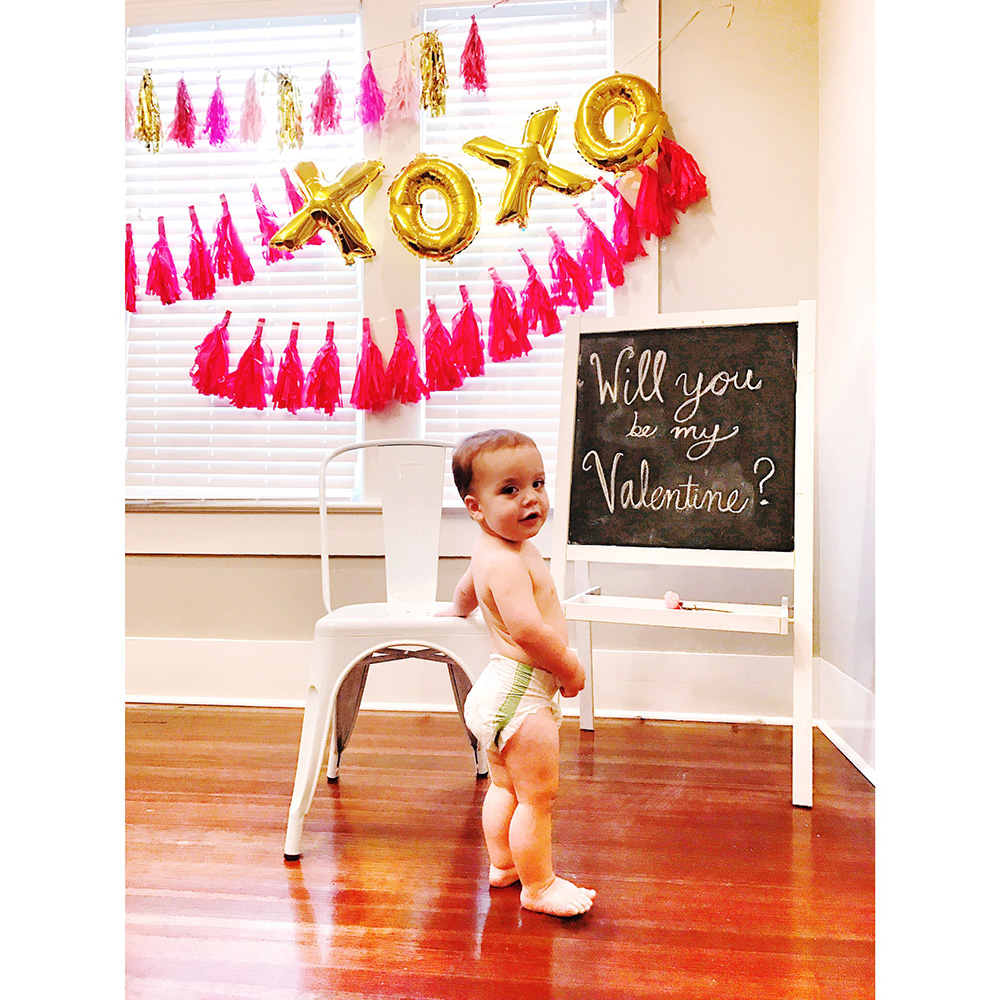 The top garland is from Target, the XOXO is from Walmart
and the red bottom garland is from Oriental Trading.
The Easel is from IKEA that we painted white.
The chair is part of our Dining Table set up, we grabbed the chairs off amazon!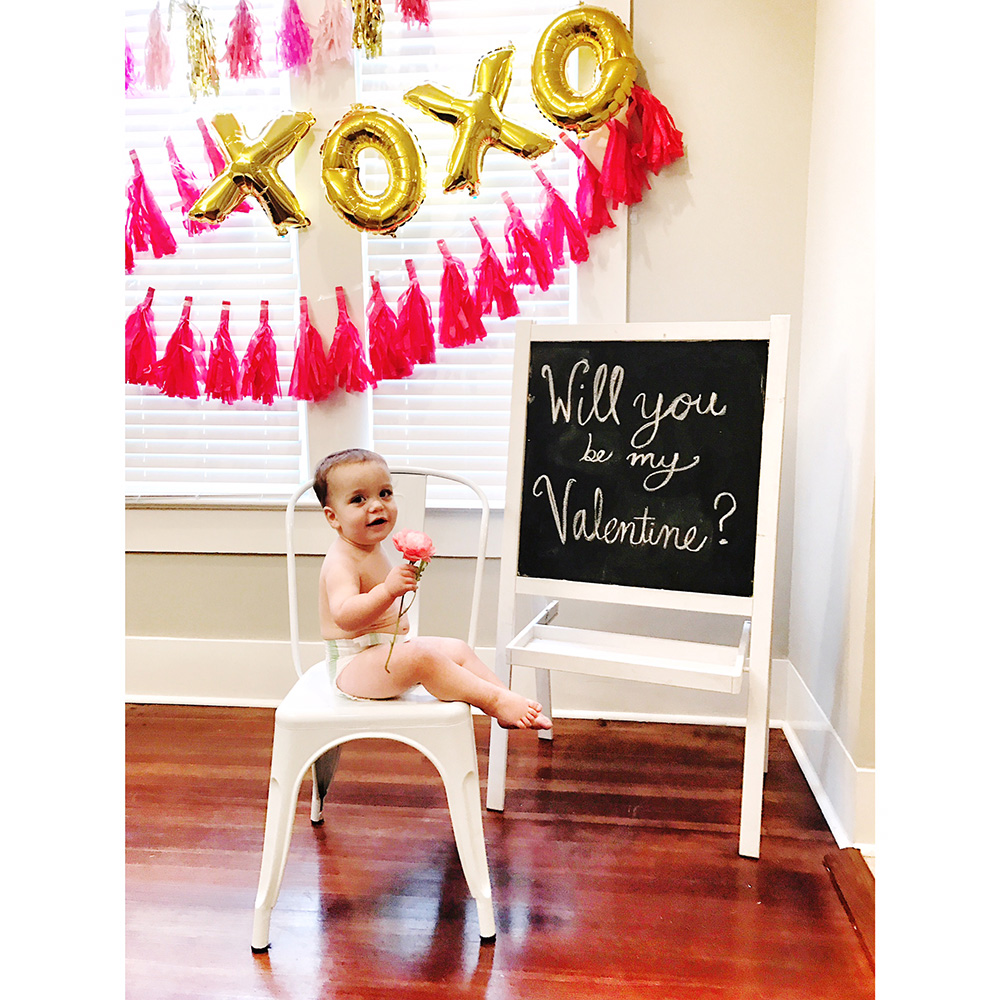 We are DEEP in the climbing on chairs and tables craziness.
The funniest thing is when he's like an inch away from touching the floor with his feed…
but just hangs there.
I don't let him go long, but he's been figuring it out and getting brave.
TOO BRAVE.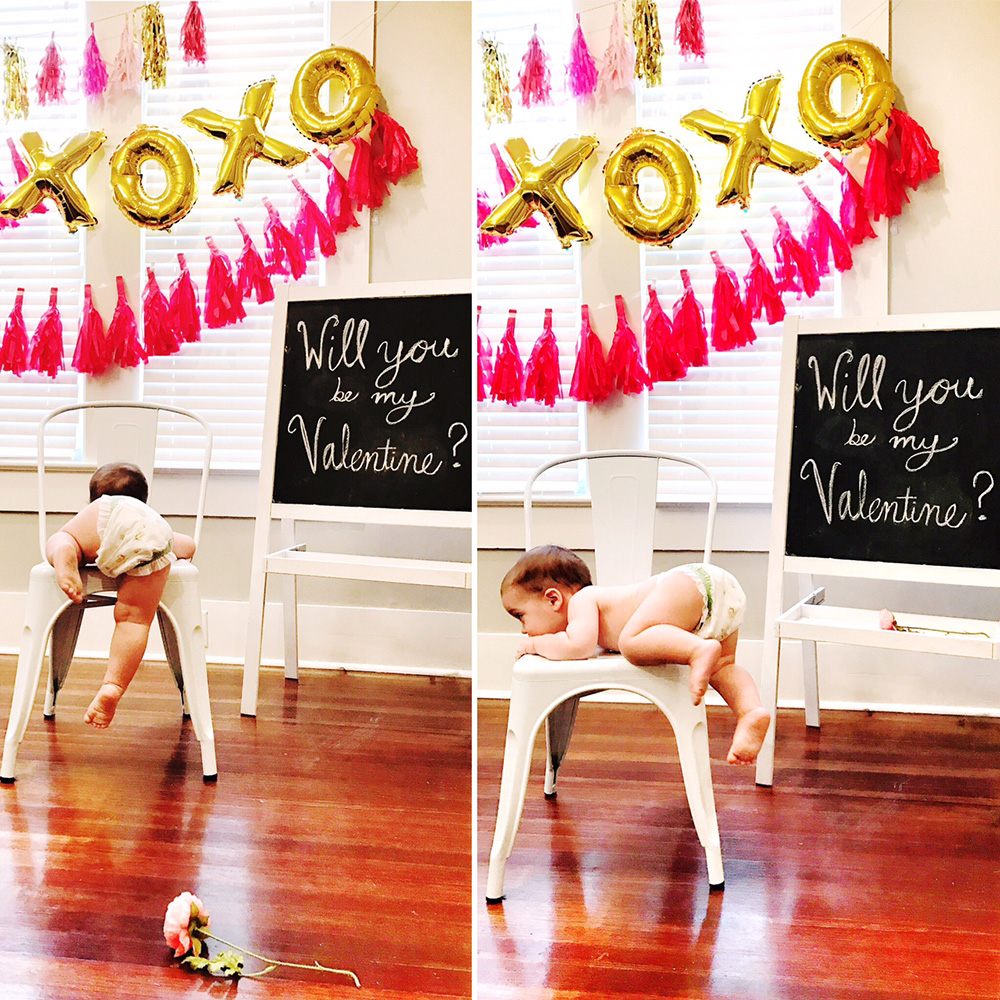 Asher is also fascinated with his belly button right now.
If you make eye contact with him, most likely he'll lift his shirt up
and grin because he thinks it's just so funny.
He also learned how to say tickle and tickles himself while saying it.
Ben just came over my shoulder and read what I just wrote…
"are you talking about me??"
bahahaha. oh geez.
Ben, my first Valentine, is still silly as ever.
We spoke on marriage at our Church on Valentine's Day.
It was pretty fun doing ministry together!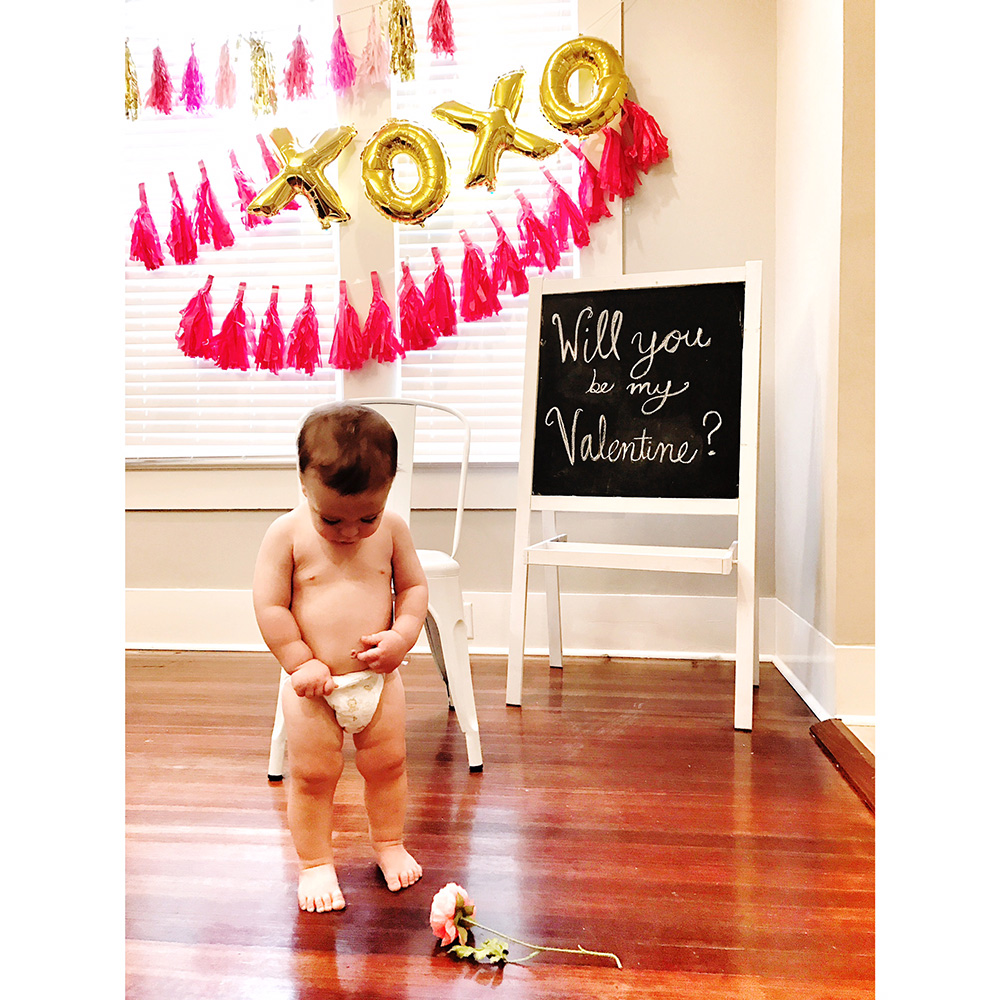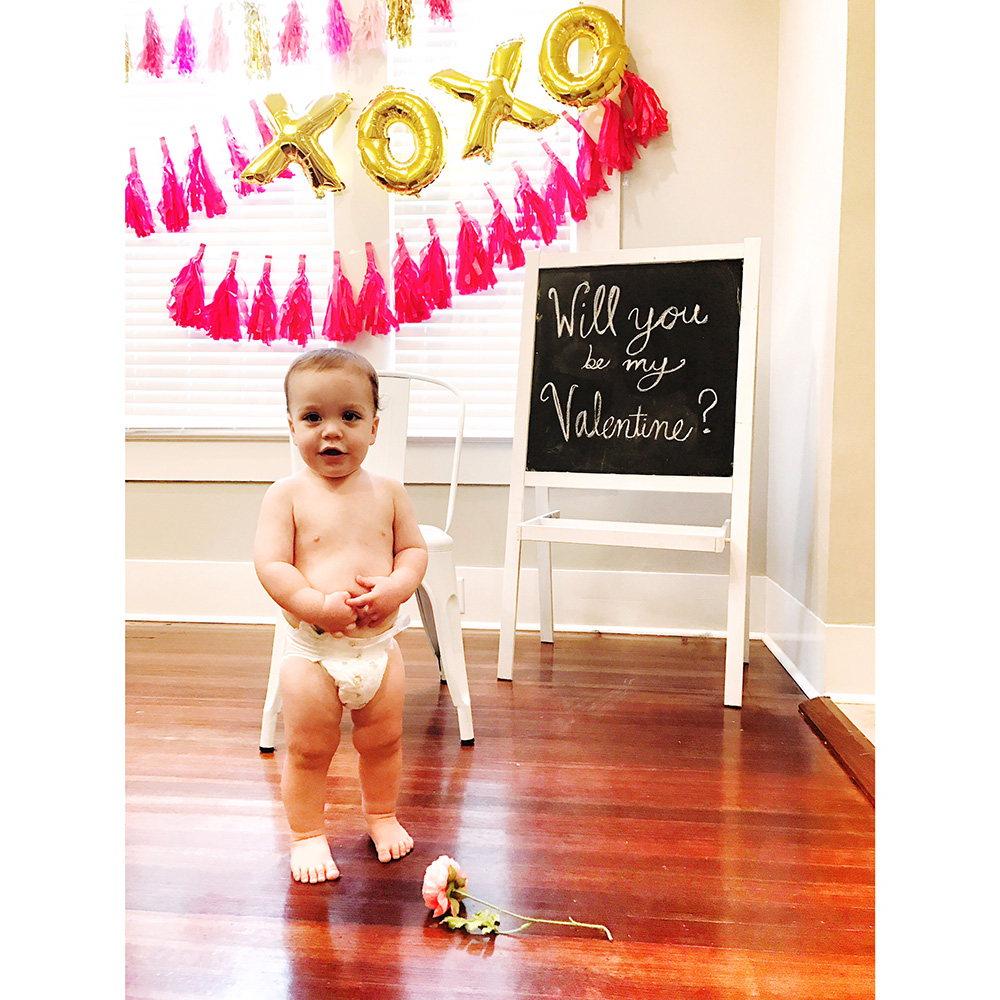 I feel like everyone is sick right now…we've had two down for the count
this past week but as of now, everyone is healthy!
Hoping for a nice no sickness weekend!
We have some fun things planned but one of them is some felt food crafting with the girls.
The girls and I have been giggling over the yummy things we need to add to their play kitchen!
Tacos are on the list! ;)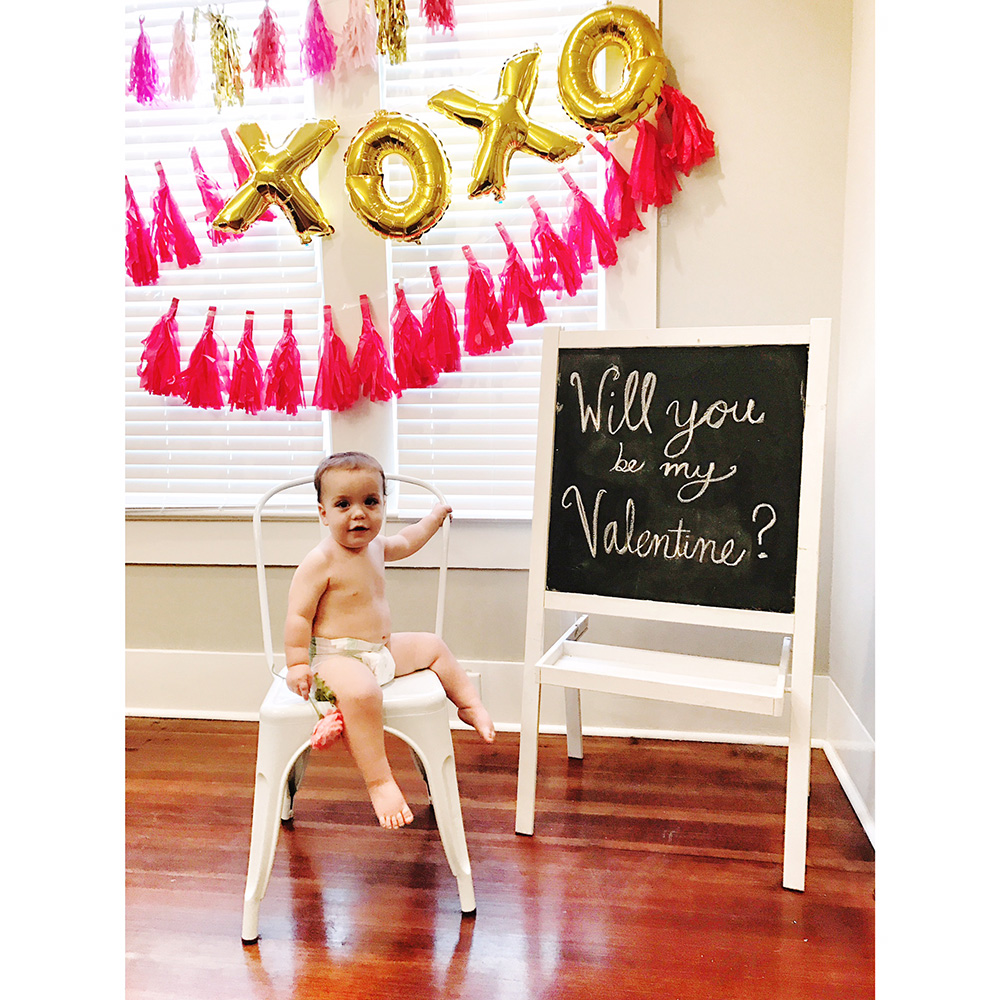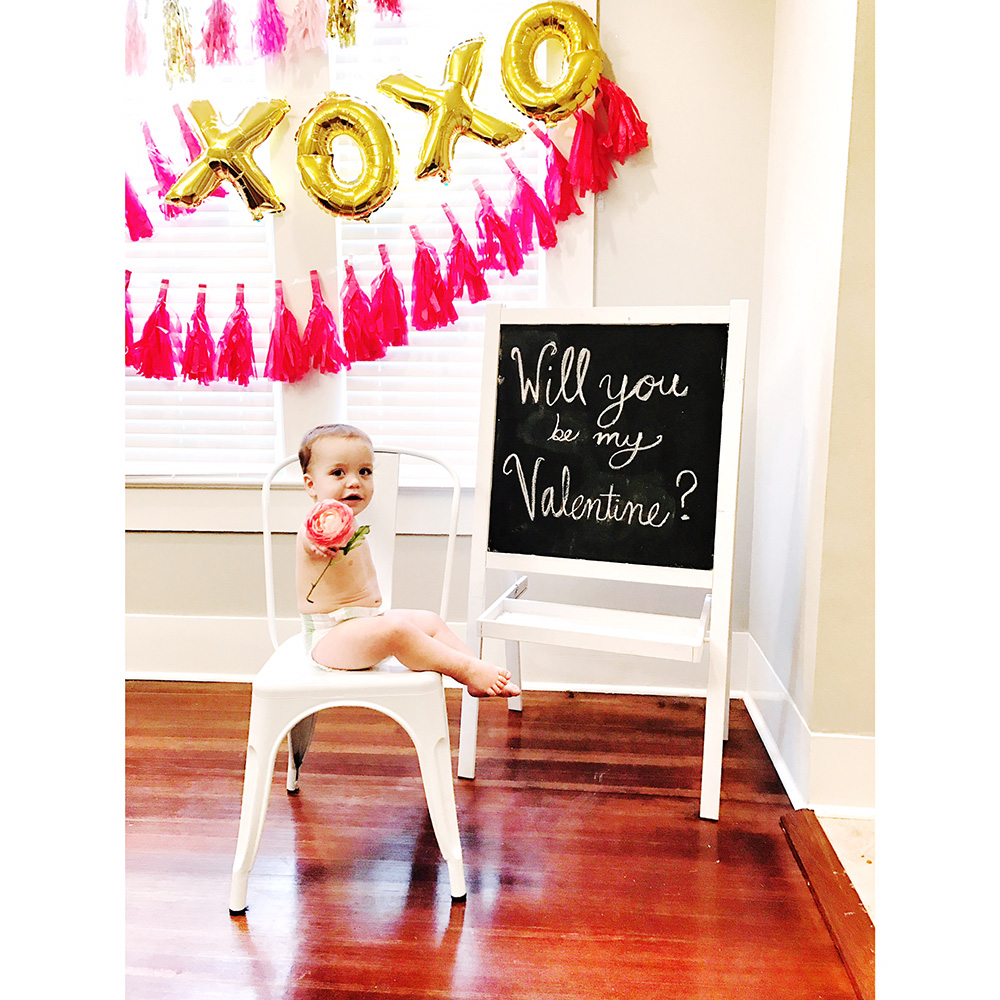 Thanks for stopping by and I hope you got some
smiles and giggles from our chubby Asher man.
We think he's just scrumptious. :)