I think we are miscarrying and I'm heart broken.
Yesterday I got out of bed and started heavily bleeding with cramping. I gasped when I first saw it.
And I feel like we've been in slo-mo ever since.
The cramping only got more intense.
I ended up going to my doctor soon after the kids went to school.
Luckily Ben was able to cancel his two morning meetings and be there "nearby"…
he played with Asher in the outside lobby.
Grateful that he was there and the first face I could look at when I left the doctor's office.
I shook my head when I came out and just buried my head on his chest
as Asher tried to mooch my head.
They told me to prepare for the worst. We will retake my levels on Wednesday and if they drop…
that means miscarriage.
if they go up… we keep moving forward and try
and figure out where the bleeding is coming from.
I went home feeling like it wasn't real.
I wanted to just crawl back into bed and pretend like this wasn't happening. Start the day over.
Trying so hard to have peace and just trust in God.
Praying that somehow our baby will be ok.
The kids came home from school yesterday and of course talked about baby.
"How was the baby's day in your belly mom??"
"can we print out a photo to give my teacher of the baby?"
My heart just wanted to burst. This baby is so loved. so wanted.
I had a very early miscarriage in October. it was so early I didn't even bleed.
In a way it felt like it didn't happen because we didn't even tell the kids.
A few days ago Ben said he felt like we should tell the kids about that loss and
explain it to them and name the angel baby together.
We chose to tell everyone right away with this pregnancy.
We wanted to celebrate this life out loud. No matter what happened.
The baby is just a month or so old (4-5 weeks)
A part of me feels like I shouldn't be so emotional because others have lost babies
way further along. I know that doesn't make sense.
but it's just on my heart.
At four weeks your heart is beating… your eyes and ears are forming..
Five weeks your arms and legs and face appear…
I can picture this baby. It being a part of our family.
Will it be the red head? curly and blonde like sophia and Micah?
or dark and straight like Sienna and Asher?
Is it a boy or girl?
I've gone through all of it. As soon as we found out we were in love.
And we were giddy over the moment we would see he or she face to face.
I was freaking out over having 5 kids and wondering if I was going to be
a good enough mom! But we were in love and just like with our others
we knew we couldn't imagine life without them.
The heavy bleeding and the dull to sharp cramping is
a constant reminder of what might be happening.
I feel like I can't take a full breath.
and that anyone who looks at me can see me feel broken.
like I'm see through.
I find myself wiping my puffy eyes and
without even thinking about it
holding my bloated tummy.
I'm holding tight to my kids right now. and my husband.
He is so amazing. I can tell he is trying to be strong for me because he sees how sad I am.
But I asked him how he was doing and he said
he cried but for some reason he feels like our baby is ok.
He spoke amazing words. spirit filled words to me in the car ride home from the hospital.
"Either way we have a baby…
either to care for on earth…
or who will take care of us from heaven.
Our goal as parents is to get our kids to heaven… we have to remember that."
I know all this. and I am trying so hard to view it like this.
I've been so blown away by all the Instagram and Facebook
comments of prayers and also hearing your stories…
so many women who have experienced miscarriages! Or scary moments like this
of bleeding and cramping but then having a healthy baby.
20% of pregnancies end in miscarriage?! Isn't that crazy?
So many women go through this. I feel like if I didn't talk about it I would just burst.
I can't imagine not sharing. even if no one cared or responded.
I just need to write down into the world what we are experiencing.
I hope that other moms who have gone through this find
a spot through my blog or social media to put into
words what they went through. It is important. it is painful. but it's real.
A friend brought us dinner last night and I'm so grateful.
The first thing Micah said to her was, "mommy has a baby!"
I smiled at him as he bounced around thanking her for this meal.
She just hugged me up to let me cry.
These sweet kids at my feet don't know all the details yet.
We are waiting to know more information before we say anything.
I'm sad to even think about having to tell them. But they are stronger than we know.
They even get eternity more than we do sometimes.
I feel like they aren't as attached to this world and want heaven.
When they get home today I'm going to ask them to pray with me for our baby.
Because even though they don't have to know everything right now…
they have powerful prayers.
Children have powerful prayers.
I BELIEVE in the power of prayer.
I know I have prayer warriors that follow me on here.
So I beg you to pray for our little one.
That someone he or she will be ok when we go back tomorrow.
I feel like life is on hold until then.
We can't thank you enough for the prayers and kindness. I feel so embraced by all of you.
Last night I woke up around 1:30 to go get Asher back down.
(He's decided to not sleep straight through the night lately.)
As I was getting out of bed Ben half asleep told me, Emily posted and asked for prayers for you.
I cried. I saw the comments and cried.
Ben just rubbed my hand as I buried my face in my other hand.
Thankful for people taking the time to pray
and console someone they didn't even know.
So many of them knew the pain because they had experienced it as well.
The unknowing… the waiting… the bleeding and feeling like your body is
doing something wrong and you wish you could make it be ok.
I'm trying to trust. and be distracted while we wait.
I can't thank you all enough.
I feel like I could crumble right now but God gives us strength.
Clinging to Him.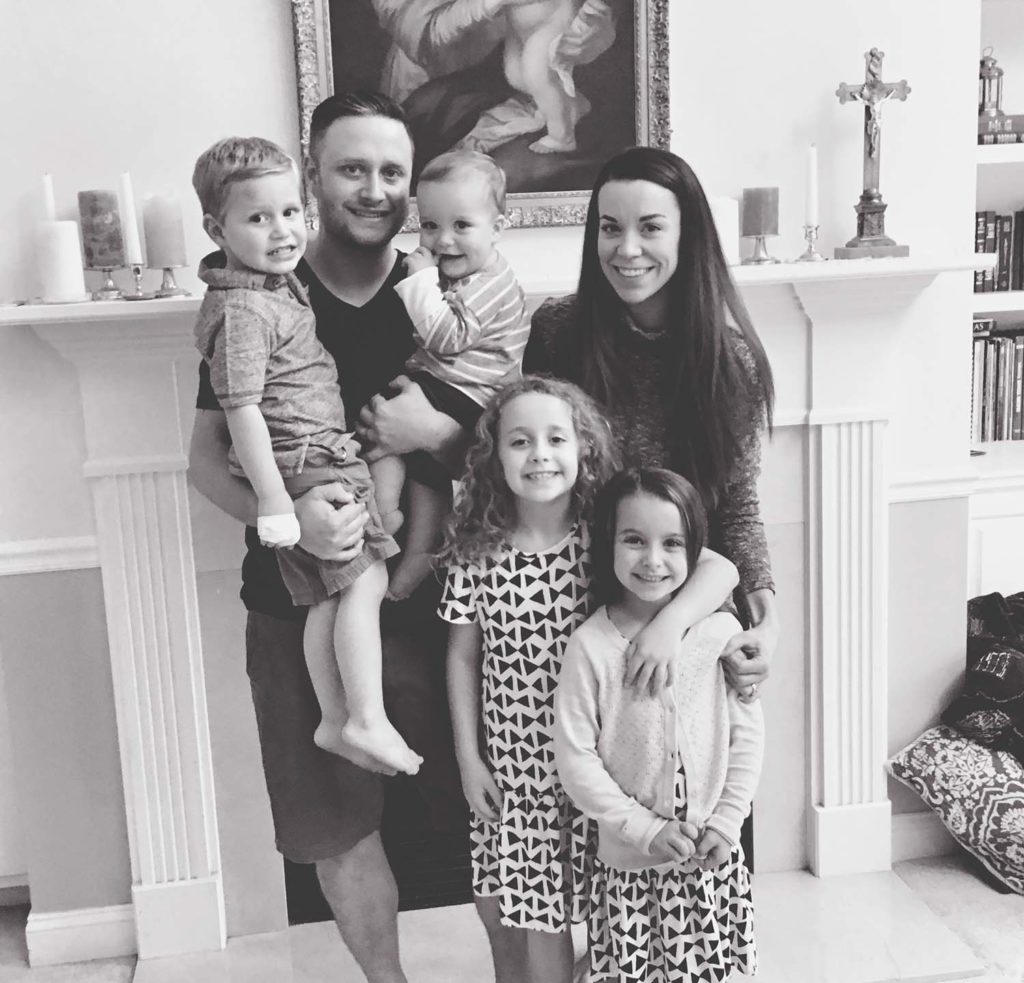 FREE Meal Gifting Printable
We all know someone who would appreciate a yummy home cooked meal delivered right to their doorstep! This gift idea is perfect for a family who just had a baby, adopted, is sick or as a random act of kindness! Grab my free printable!