My boys LOVE Paw Patrol!
We watch the show, we play with the toys, we have colored plates that we use at dinner and the
kids all cheer which paw patrol character color they have!
The love runs deep.
I might not always call my kids by their correct name
but I know my PAW Patrol characters. haha.
So we were excited to team up with Spin Master for today's post…
Check out the new PAW Patrol My Size Lookout Tower Playset!
(and bonus toy, the Sea Patroller!)
I know, from my recent Instagram post, that a lot of your kids are obsessed with YouTube toy
reviews too! Micah is so excited to share his own toy review.
If you have started Christmas shopping, like me, the tower was a HIT with all of my kids.
If you have PAW Patrol loving littles… it would be perfect!
It's interactive and over two and a half feet tall. Perfect for Asher (2) and Micah (almost 5.)
With a working elevator, a backpack storage unit, lights and sounds, a
functioning periscope, a spiral slide with flipping mechanism and a rotating base
with vehicle launcher, the kids could really get into recreating moments from the show!
I loved watching them use their imaginations. Any toy that helps them dive in and pretend play I'm a fan of.
It was cute seeing them take the pups to get their missions from Ryder and then go down
the spiral slide to their vehicles and zoom off to save the day!

The playset comes with 1 exclusive Chase vehicle, 1 Chase figure, (Micah's favorite character!)
2 Chase pump packs, 1 Marshall figure and 2 Marshall pup packs. So they have toys to
immediately start playing with..but then it's also compatible with the other PAW Patrol vehicles.
To purchase the PAW Patrol My Size Lookout Tower Playset, visit: https://goo.gl/NQfYQ3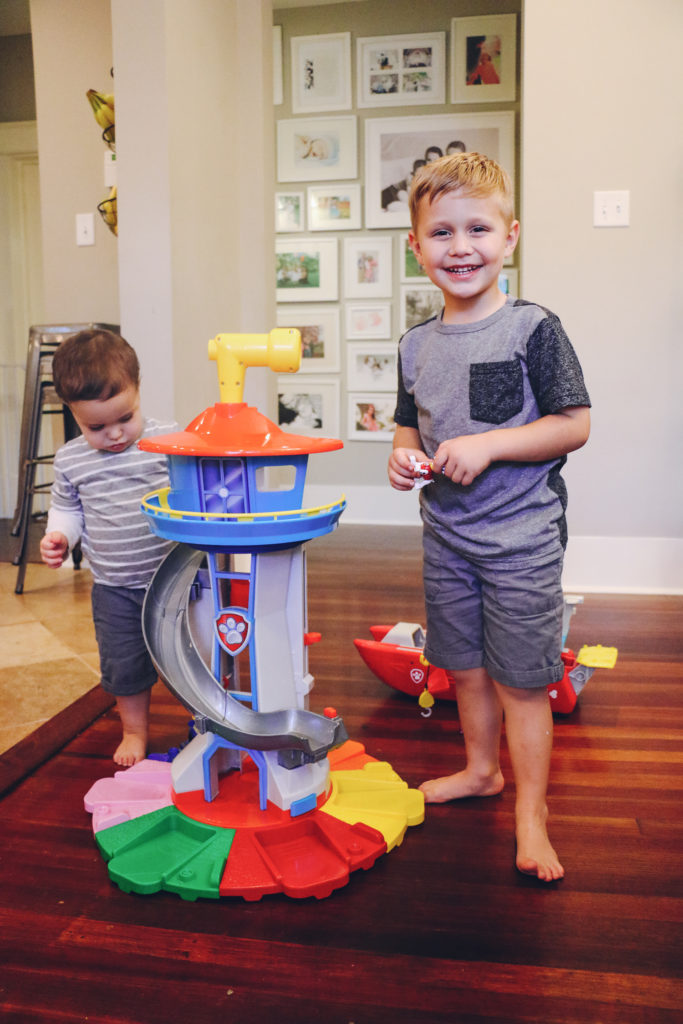 You can also check out the Sea Patroller by visiting: https://goo.gl/GB7CjG
They loved how they could go from one toy to the other and play out rescue missions!
The boat has a back opening where their vehicles can drive up into
the boat and the boys thought that was neat. It even has a little shooter thing that
they thought was hilarious to try and get me with when I was sitting and playing with them.
This toy kept them BUSY!
We watch the episodes but now we can have these fun toys in the family
room so they can play and watch at the same time.
Do your kids have favorite characters? I have a slew of kids lol so it's nice that
there's enough characters for them each to pick who they are going to be when they watch/play PAW Patrol.
Do your kids do that?? when you watch episodes they all cheer who they are. ;)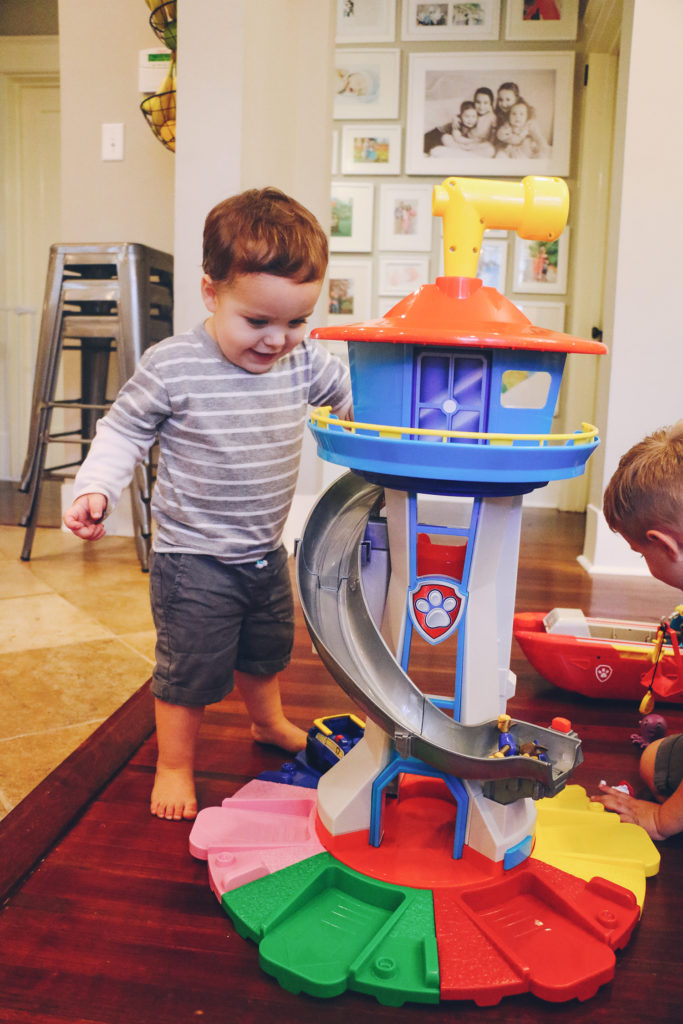 We hope you and your littles enjoy the video below!
Thank you to Spin Master for providing this set and sponsoring this video.
#MySizeTower