Ben and I got the kids a puppy for Christmas this year. (Actually it was for Ben. haha.)
It was an early Christmas present that arrived in November!
We shared the fun reveal in another video but today I wanted to give a little
Ruby update and show you just how big she's gotten!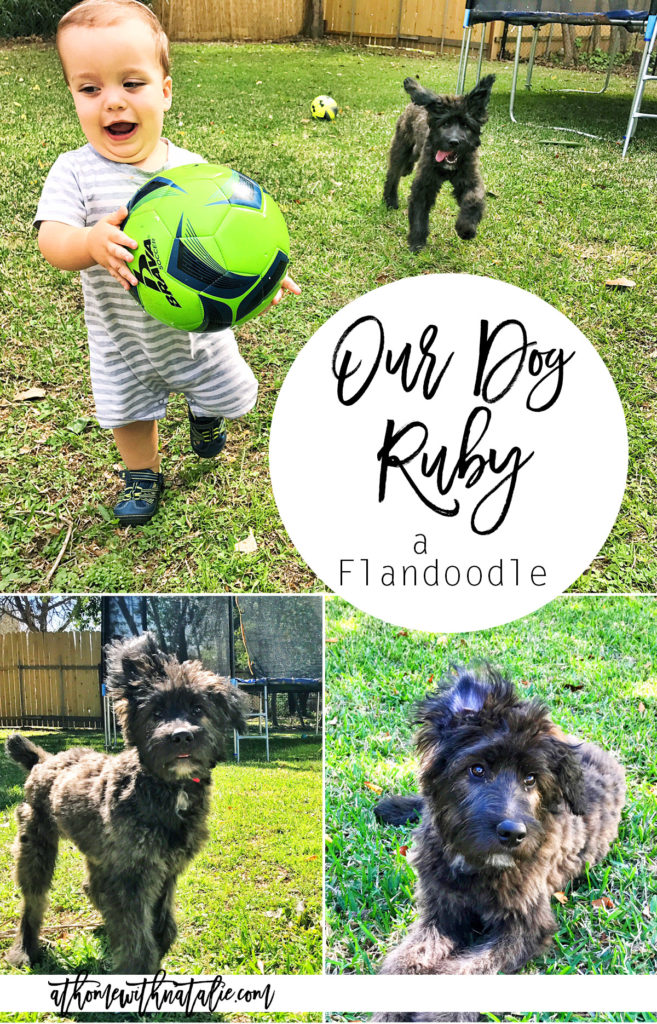 The whole family loves her so much but for sure Asher is her little(big) man.
They are together the most right now with it being school time.
She is a Flandoodle (a cross between the Bouvier des Flandres and the Poodle.)
and is around half a year old. She loves running around our newly fenced in back yard
and is learning to be a relaxed house dog. She really is SO good with the kids!
Still in the nippy puppy stage but we are working on it. Lots of training
and house proofing going on. Kid toys are way tastier than dog toys apparently. ;)
We are doing the inside leash at times just like we did with my childhood dog Maggie.
(She turned into the most relaxed indoor dog!)
So far it's going pretty well! Love the giggles and lovie moments she has brought to our house.
I hope you enjoy our video!

She sheds a little bit but in poofs of fur. I can handle that.
You don't get fur on you when you pet her which was my main concern.
We recently had her trimmed and will probably try a different place next time, but
she seems so much smaller with her hair short which we like!
She still has her kind eyes like when she was a puppy..and when she comes into a room
where the kids are she goes and rubs her nose on each one…
as if she's checking on them. I've had a lot of people message me about her breed ever since we got her…
even grace from Camp Patton messaged me about her and
I saw they ended up getting a Goldendoodle! Diego is SO cute.
I love the fun she has brought to our house.. it already was a wild place and she fits right in.
She gets all the snuggles a dog could want. I'm excited for the teething stage
and peeing when company comes stage to end…
although I was told that her breed is known for bad bladders. haha. AWESOME. ;)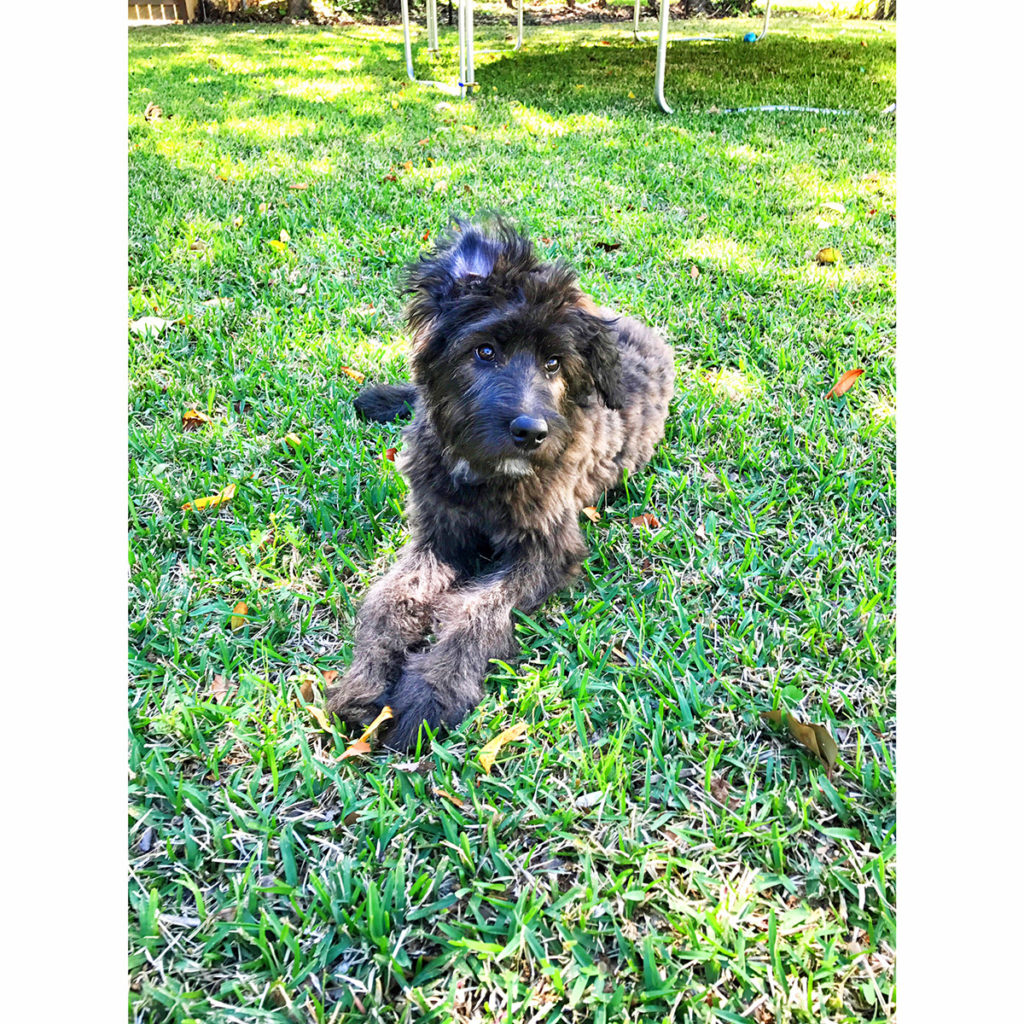 Asher and Ruby have a constant passive ball stealing game going on.
I mean the entire time they are outside…one is quietly stealing the ball from the other.
Well, Asher isn't so quiet. He goes over, gets it, and "roars" victoriously as he toddles away.
She waits for him to let his guard down and then takes it back to her ball stash.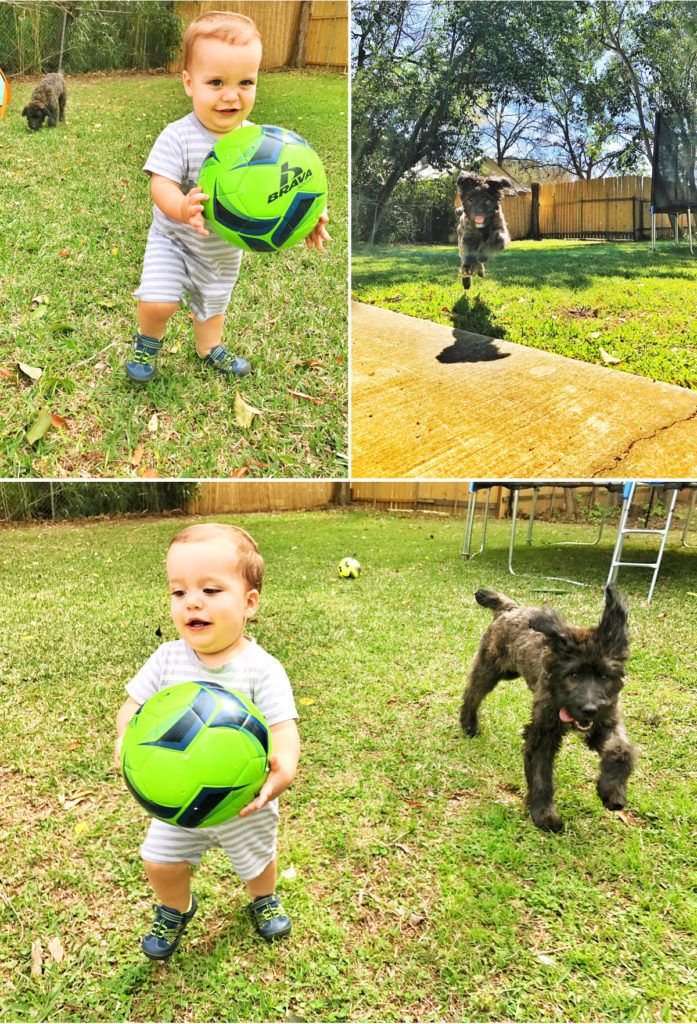 Asher thinks he is SO BIG right now.
Like. A five year old.
He's been taking double naps because of how active he is… not complaining about that.
Nowww… if only I could take double naps. ;)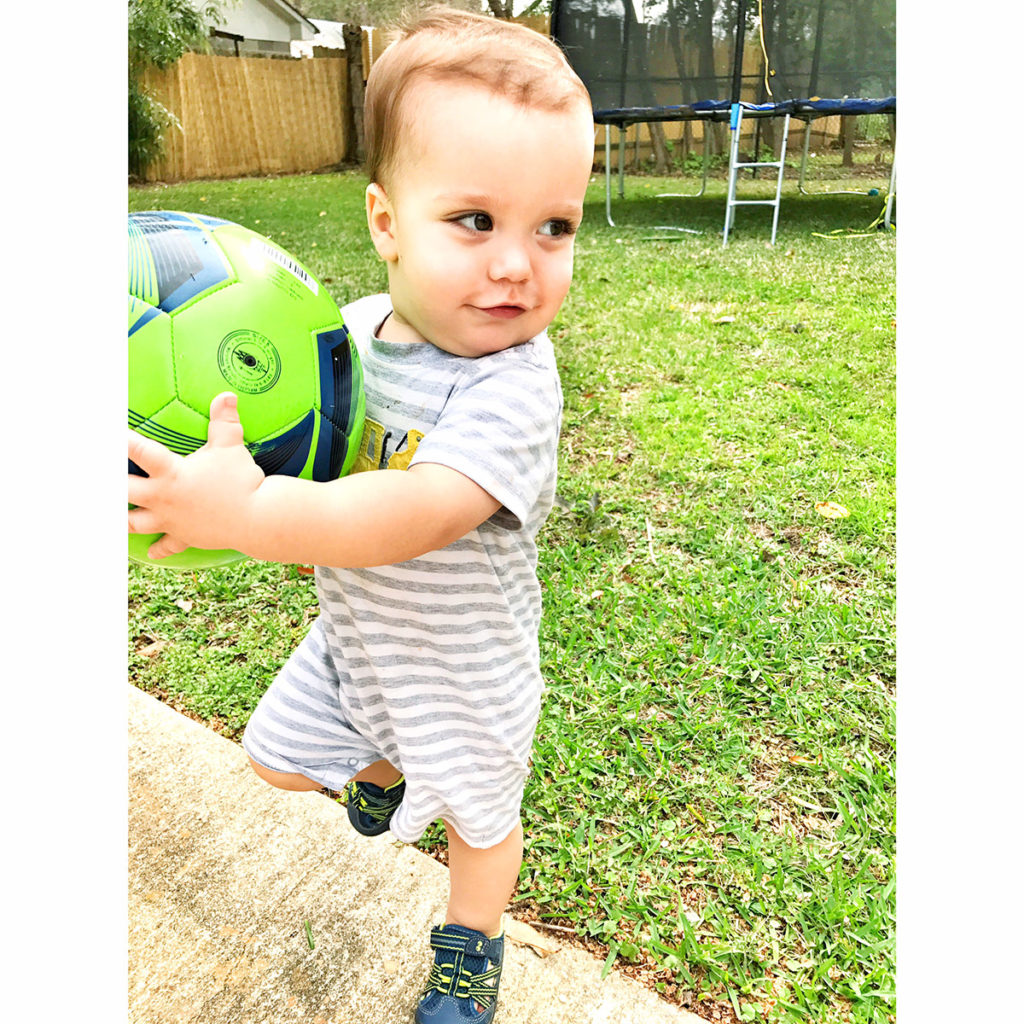 I hope our puppy and chubby baby video made you smile today!
All the fuzzy warm feelings. :)
Still can't believe how big she's grown since November.
She's going to get bigger too!
We'll have our own little she bear. ;)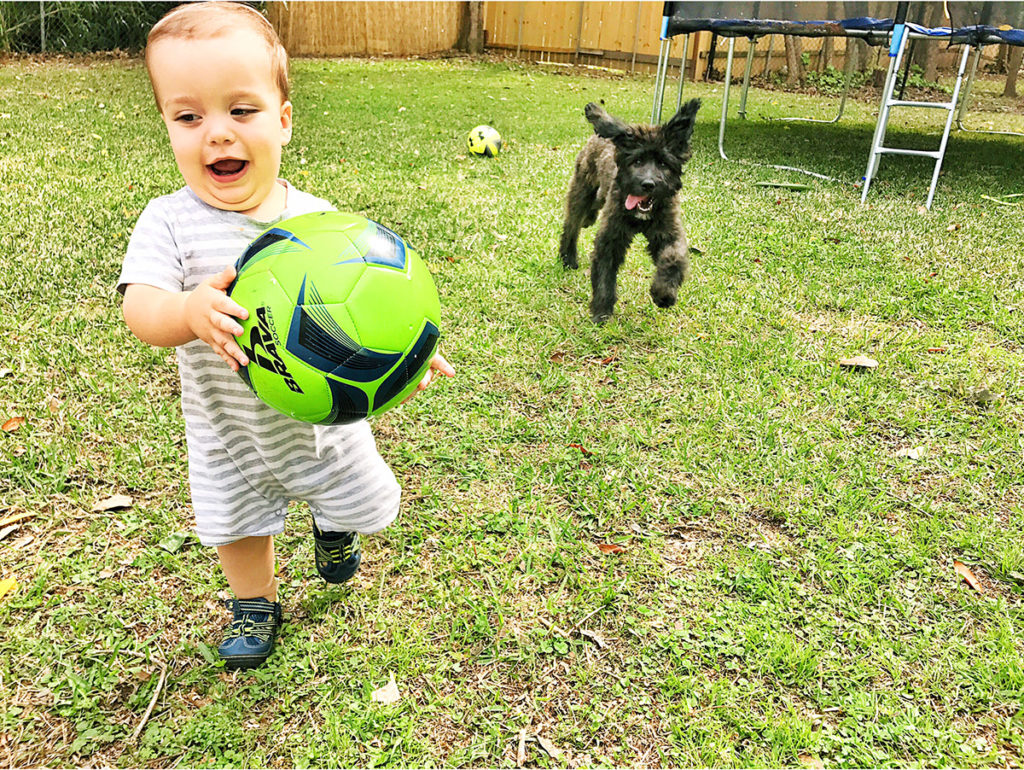 Here's our first post about Ruby!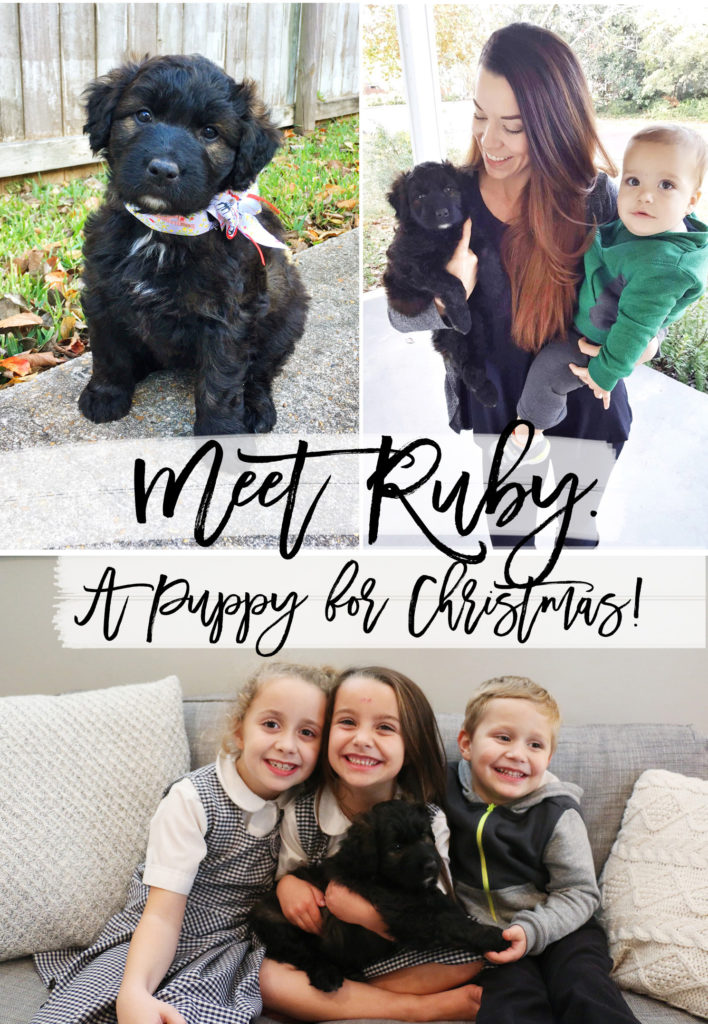 FREE Meal Gifting Printable
We all know someone who would appreciate a yummy home cooked meal delivered right to their doorstep! This gift idea is perfect for a family who just had a baby, adopted, is sick or as a random act of kindness! Grab my free printable!