Almost 10 years ago, I married a polish boy and was introduced to the world of Pierogies!
Since then, we almost always have Mrs. T's Pierogies in our freezer!
Today, I'm sharing a fun food bar theme that's perfect for appetizers or party food!
A Pierogies Bar!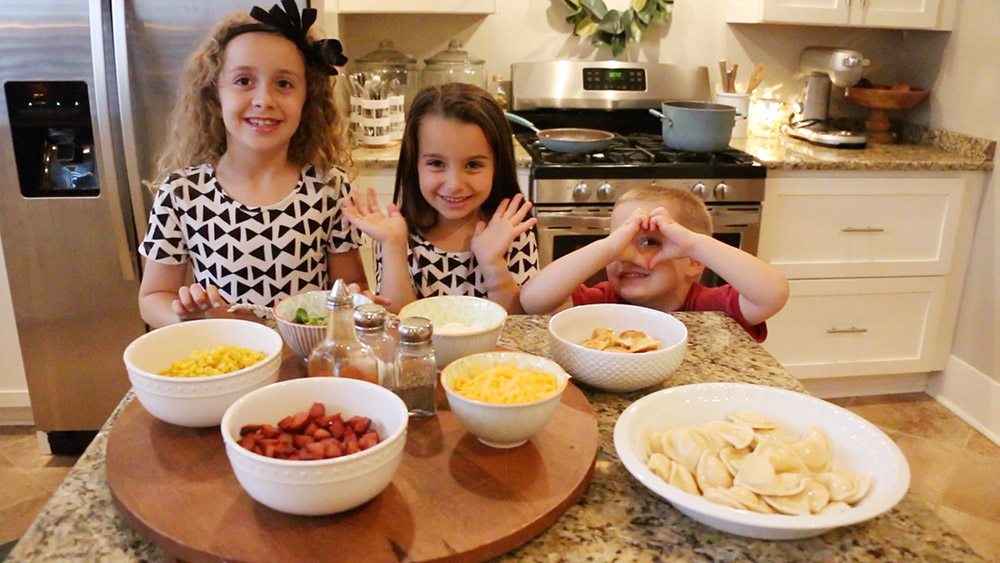 We use Mrs. T's Mini Pierogies when we do this since we add
a bunch of toppings into our bowls.
Today, we chose the classic cheddar and potato and the four cheese medley.
They're loaded with flavor and so good! Both favorites in our house!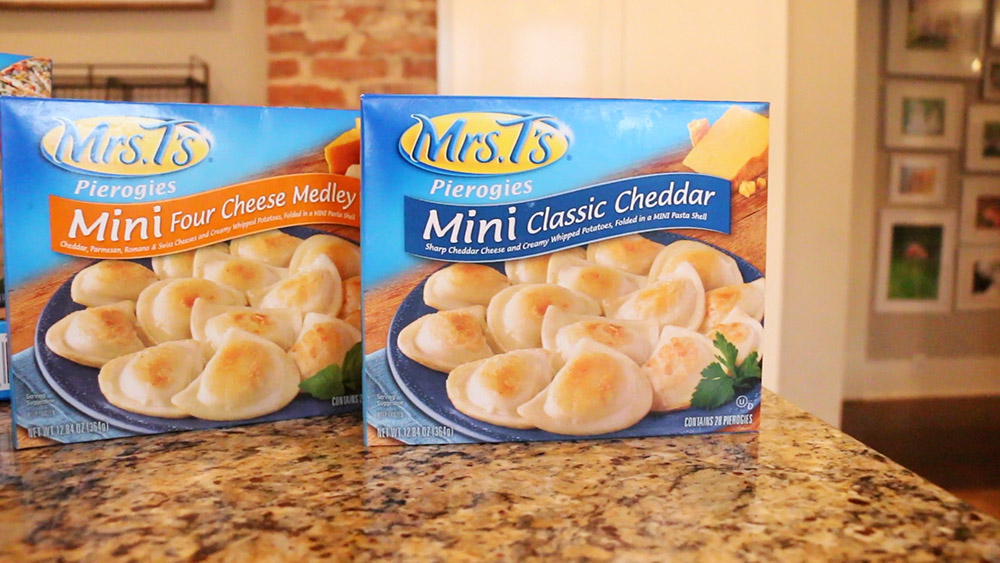 I love food bars because you can really let each person customize their
bowl just how they want it and people love options!
You can make the pierogies bar a meatless option by skipping the kielbasa.
(Another thing I was introduced to after marrying Ben! ;)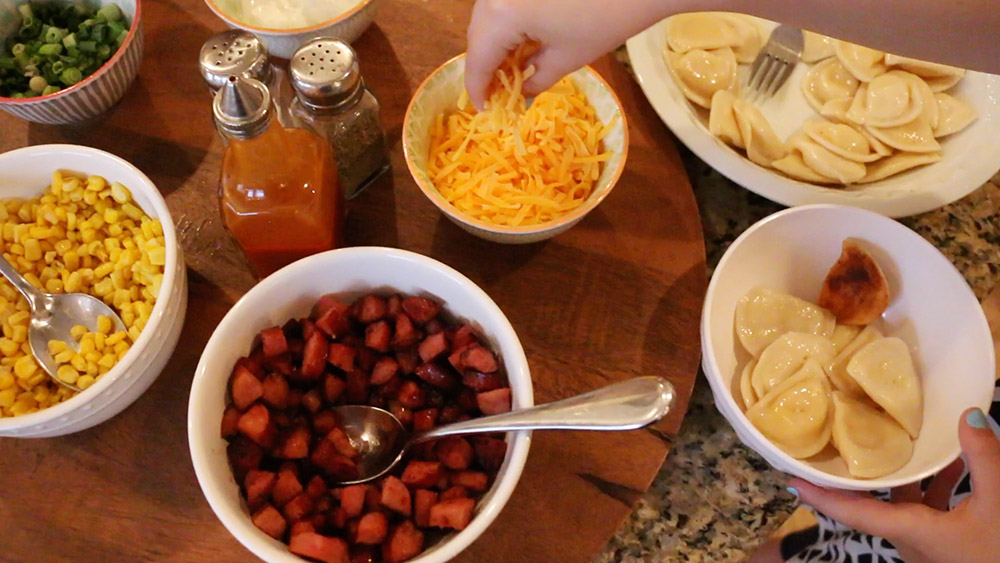 I put out a bunch of toppings that I know my kids love.
We had shredded cheddar cheese, sour cream, frizzed up kielbasa,
chopped green onions and hot sauce for the hubby!
The pierogies can be cooked a bunch of different ways…
but today we boiled some and fried some!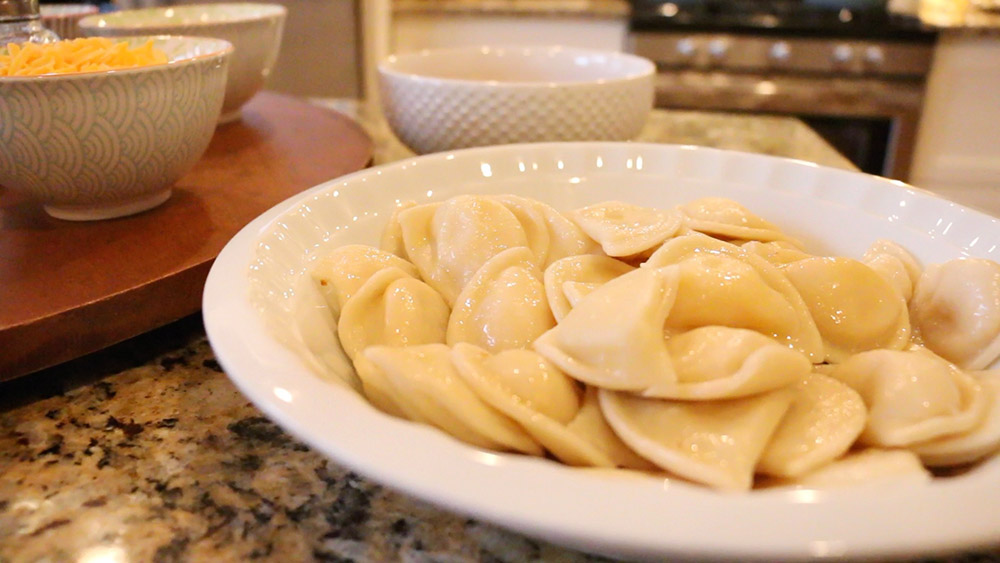 March is Frozen Food Month so if you haven't strolled down
your freezer aisle lately, go take a look at all the easy and fresh meal ideas you can find!
There are certain things we always grab when we go grocery shopping, and
the Mrs. T's Pierogies are one of the must have items in our freezer.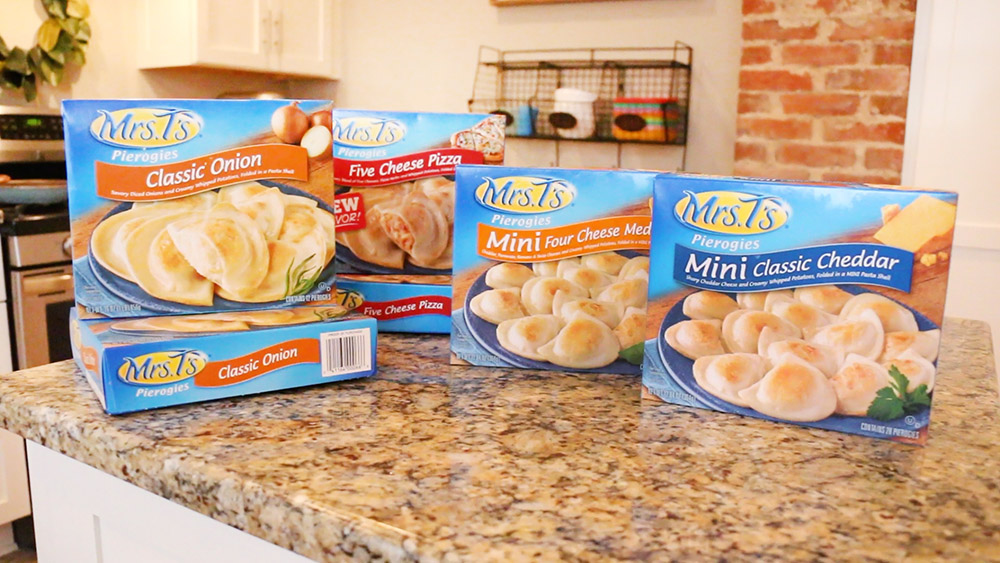 Thank you to the National Frozen & Refrigerated Foods Association for sponsoring this post.
I love being a part of their Cool Food Panel and sharing recipes with you guys.
Be sure to check out EasyHomeMeals.com for even more meal ideas!
FREE Meal Gifting Printable
We all know someone who would appreciate a yummy home cooked meal delivered right to their doorstep! This gift idea is perfect for a family who just had a baby, adopted, is sick or as a random act of kindness! Grab my free printable!