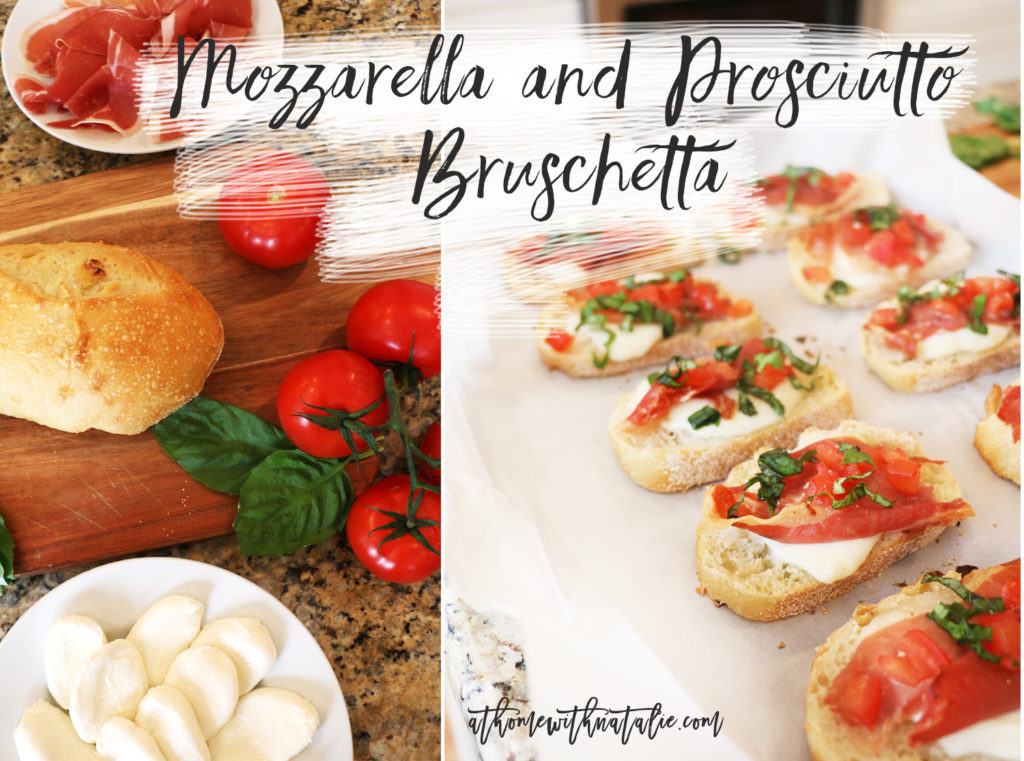 Today I'm sharing an easy and delicious snack that you can whip up!
Mozzarella and Prosciutto Bruschetta. It's perfectly salty and cheesy with a crunch!
We like making this snack to enjoy together as a couple after the kiddos go to bed.
Put on a favorite show and enjoy some adult time, talking about our kids. ;)
With just a few ingredients and minutes…you have something that's almost too pretty to eat. almost. ;)
I know the usual go-to is popcorn…that's our regular too!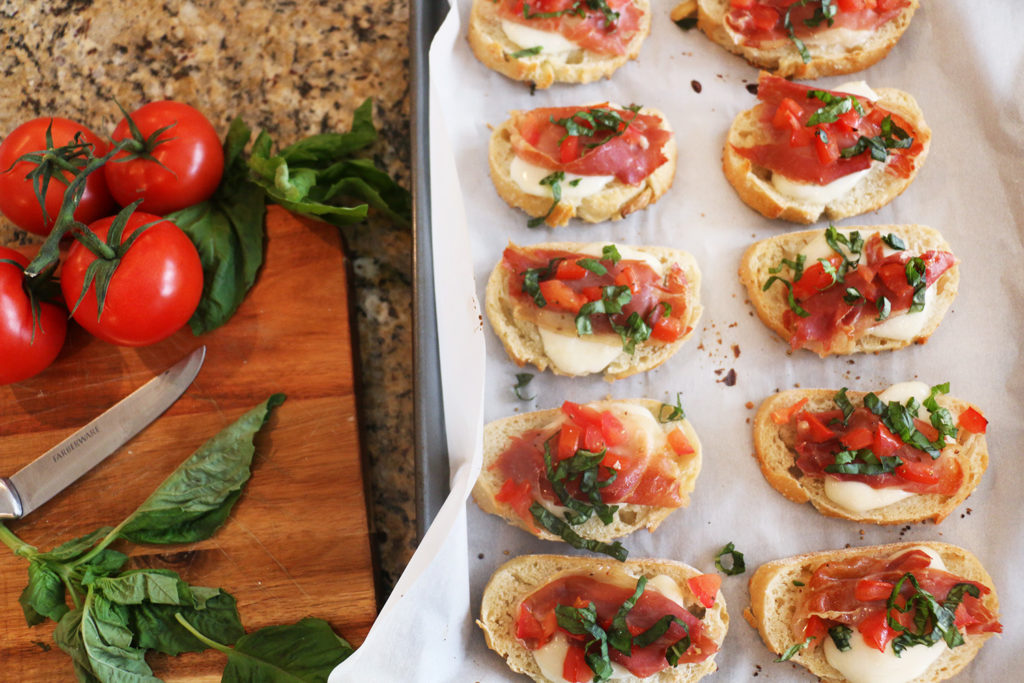 But, if you are looking for something a little more fun and yummy, try this out!
Having some friends over for a game night? This is the perfect
snack to put out for everyone to enjoy!
The ingredients are simple and as you are making this you're
gonna feel like you are on a cooking show..…there's just something fancy
feeling about chopping up fresh herbs and sprinkling them on top of things! ;)
The main ingredient of this dish is the CHEESE.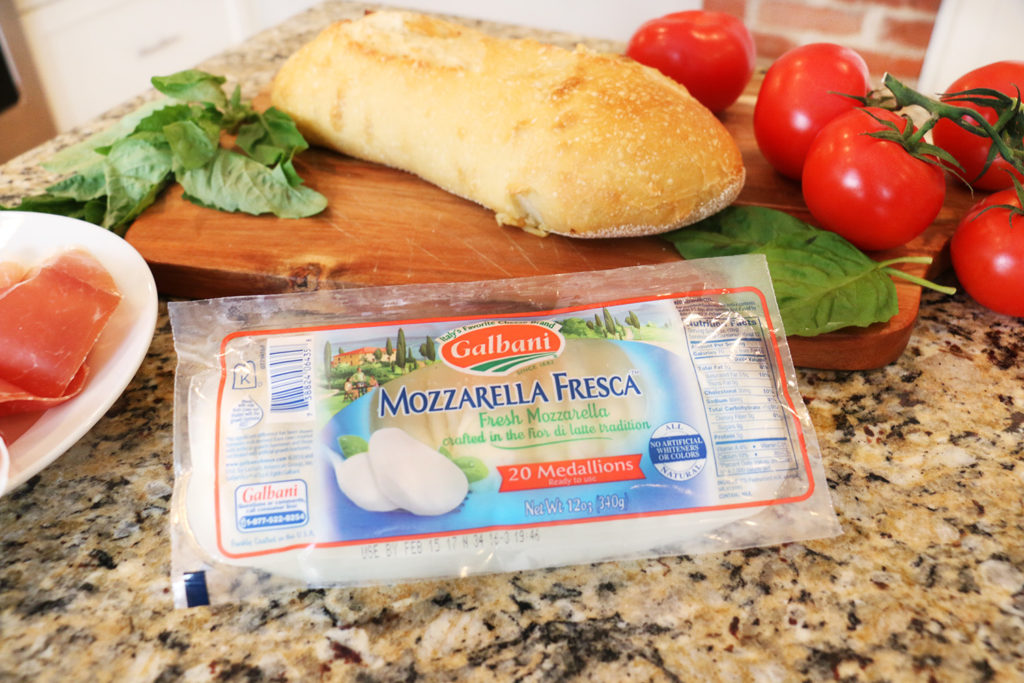 Ohh fresh mozzarella… you're my favorite!
We grab Galbani at our grocery store…they have a whole variety of ways you can purchase it.
I especially love the package of Medallions! They are the perfect size for bruschetta!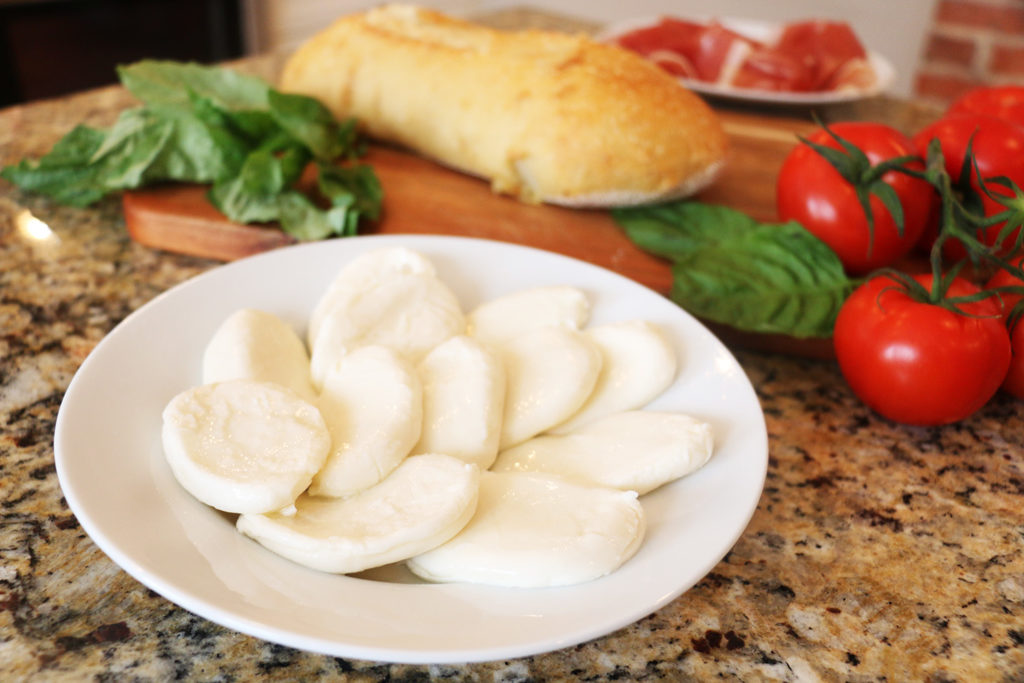 INGREDIENTS:
Galbani Mozzarella Fresca – Medallions
Fresh bread of choice (I got a whole garlic clove bread! So yummy!)
Prosciutto
Tomato
Fresh Basil Leaves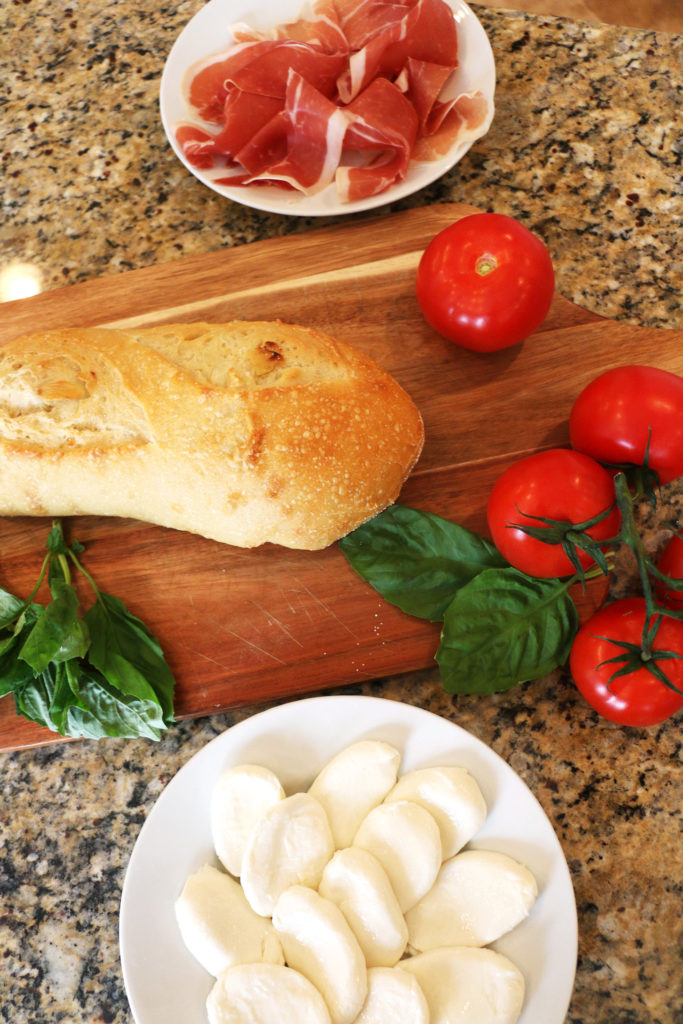 Just a few steps and you will be snacking!

STEP ONE: Preheat oven to 450 and slice bread.
*TIP* Turn the bread upside down before you cut.
It will help keep them from falling apart and be pretty even slices!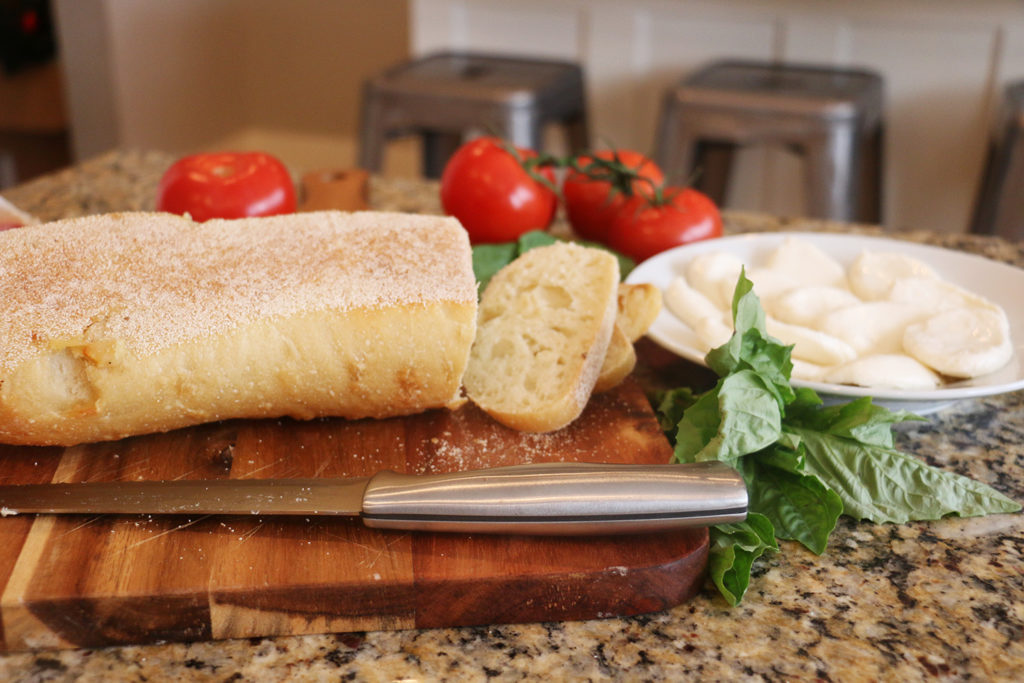 STEP TWO:
Layer the fresh mozzarella and prosciutto onto the bread.
Some people like to toast up their bread before but I hold off and do it while I melt the cheese!
I like to put my mozzarella onto the bread at an angle.
Then you can see all the deliciousness from under the prosciutto.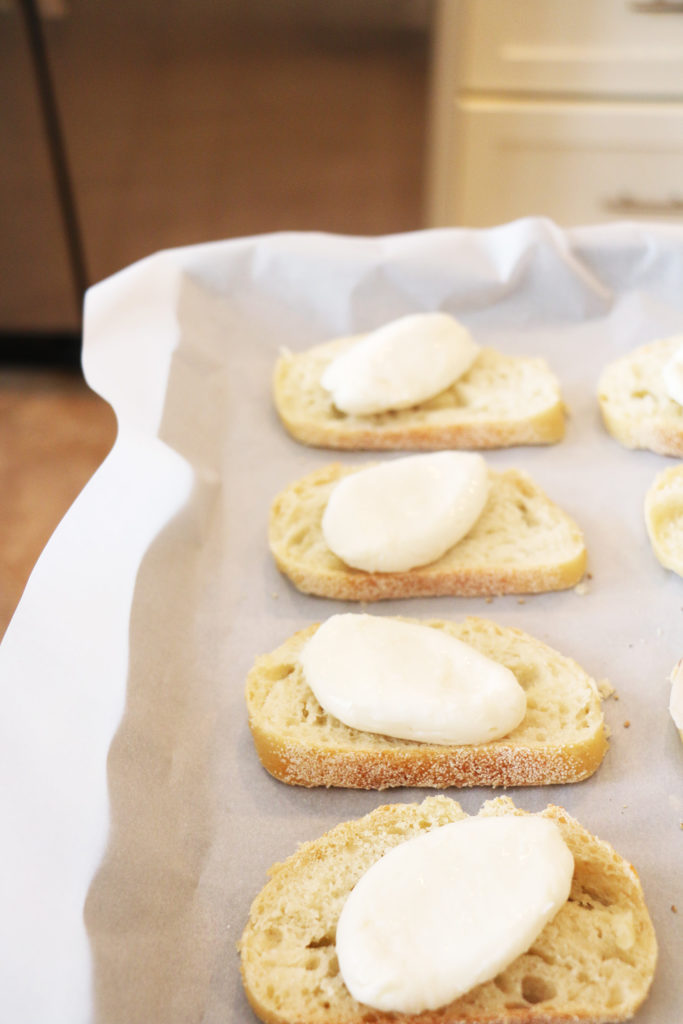 I got excited today but you don't want to put the basil on until after you get them all melty and delicious.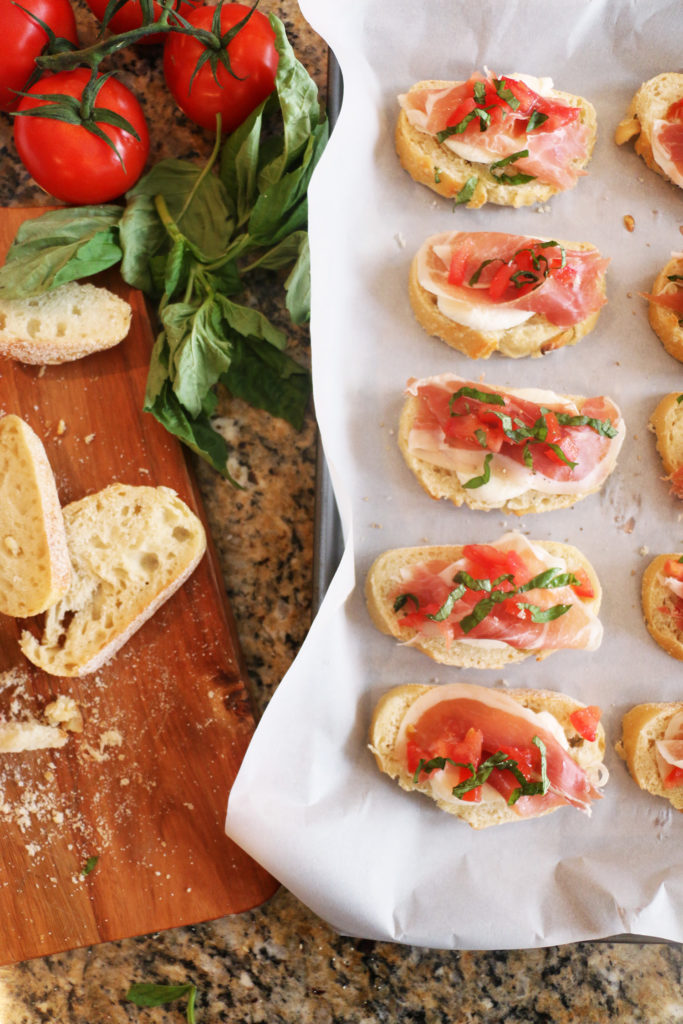 STEP THREE:
Toast them in the oven at, 450 for 5 minutes!
While they are getting melty in the oven I typically slice up my fresh basil leaves.
The trick to getting the pretty strips is to take a leaf or two and roll it up, then slice!
When they come out of the oven, sprinkle and you're done!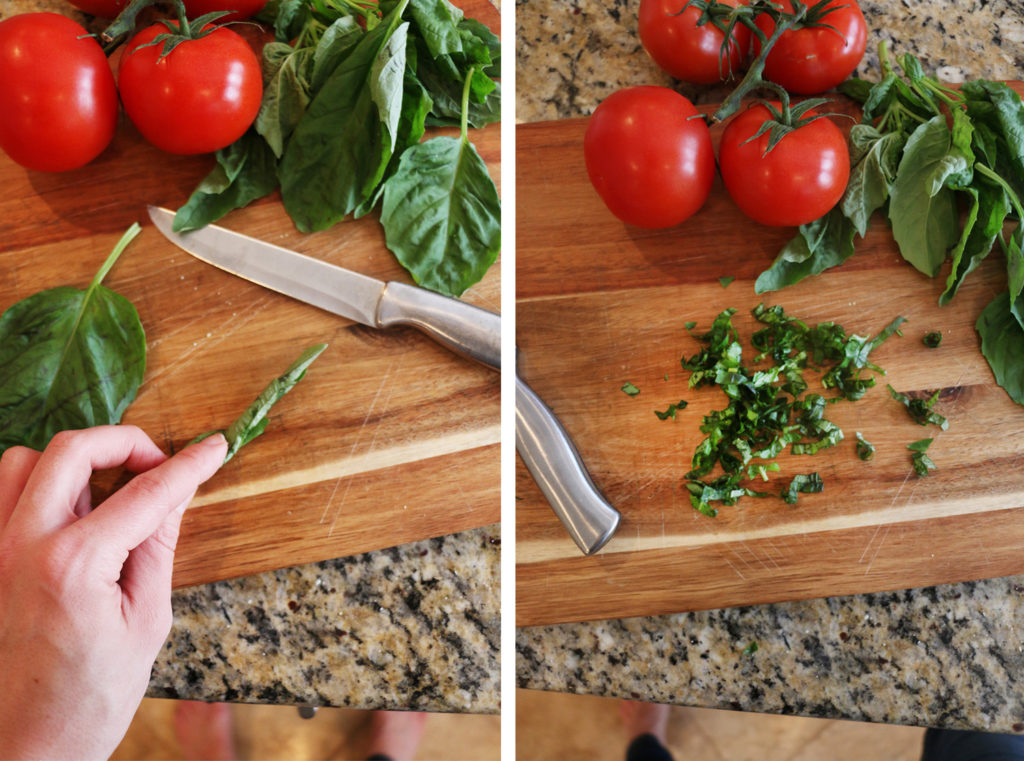 STEP FOUR:
Enjoy the cheesy melty goodness!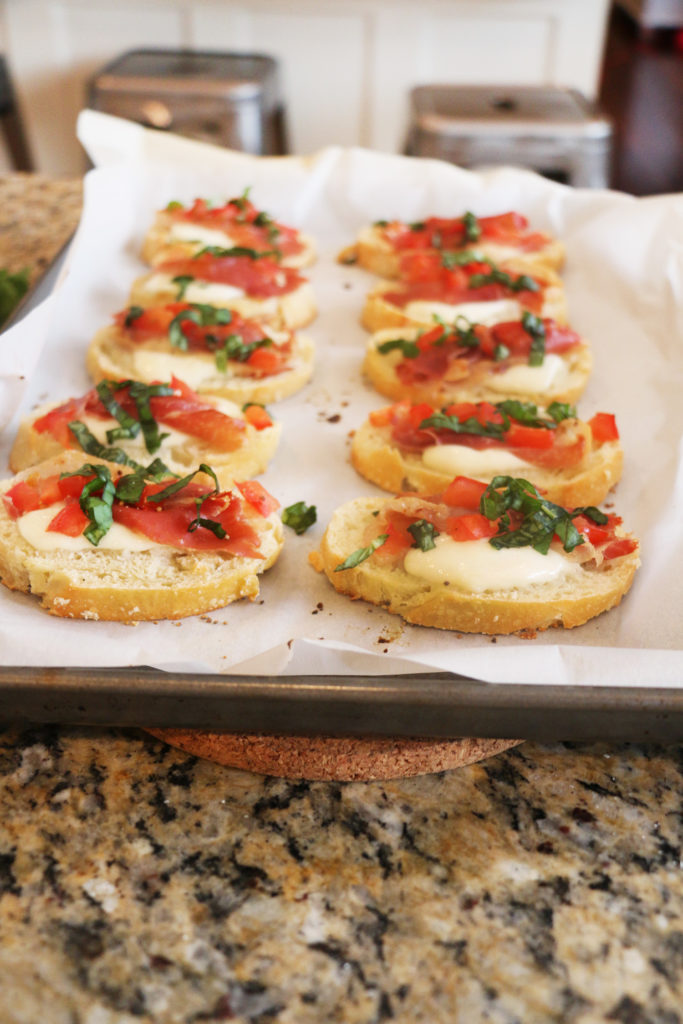 I feel like at- home dates are the only thing we can swing these days.
Life is so busy, but we still want to make time and effort for each other.
I love how this recipe feels special and jazzes up a normal hang out night.
Try making it for your next at-home date night!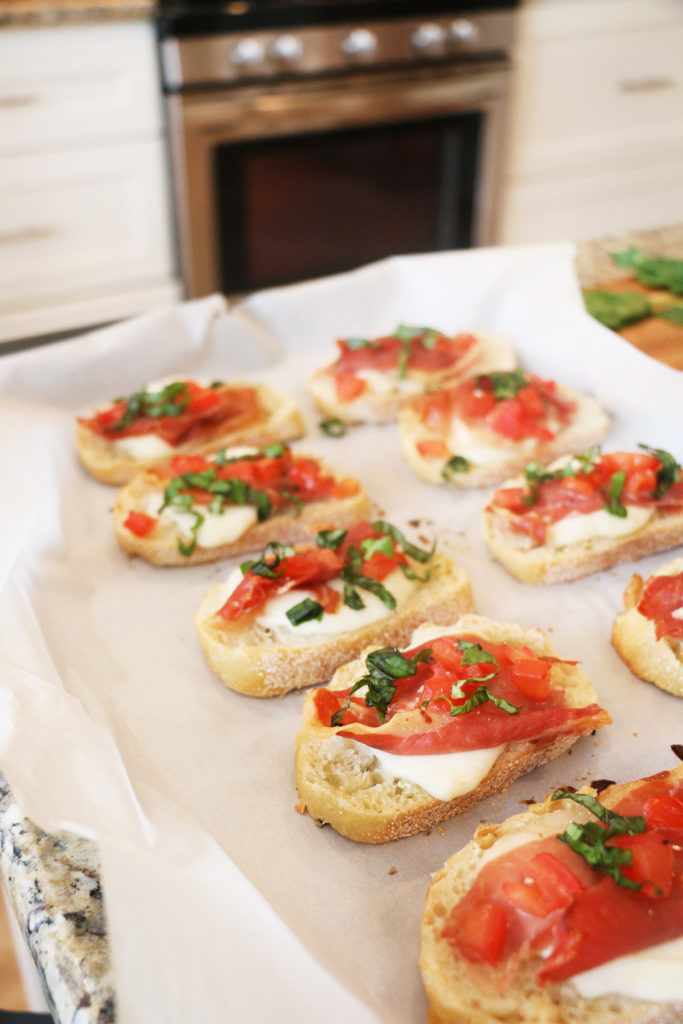 Looking for more fun recipes to try? Check out EasyHomeMeals.com
for lots of yummy snack ideas!