Today we are sharing a fun surprise box we had the kids open.
They didn't know that we had a Luvabeau inside and they flipped out!
All of our kids play family and dolls together (even my boys love it) but they had never seen a doll that felt so REAL.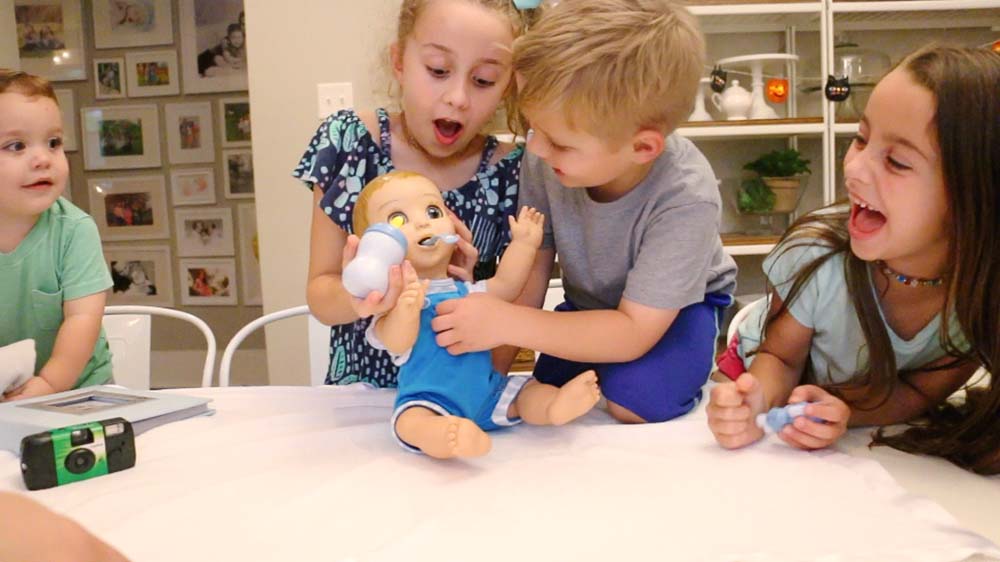 It was the perfect toy to give them with baby brother making his arrival soon.
They could practice being gentle with baby!
Asher really got into it and was all about taking care of baby.
He turned into this big helper and was all busy getting baby a bottle or a blanket.
I know that soon there's going to be a lot of newness going
on for him, so I loved being able to practice taking care of baby with him.
Talk to him about being gentle, speaking softly and that he could sing baby a song if he wanted!
I can totally see him copying me by grabbing his Luvabeau when I go to pick up his new little brother.
He's finally starting to say baby now and really getting it!
If you have a baby on the way… this is a great idea to help show your older child, in a playful way, how we can act with baby.
Asher was so adorable…giggling over the doll. He played with Luvabeau all afternoon!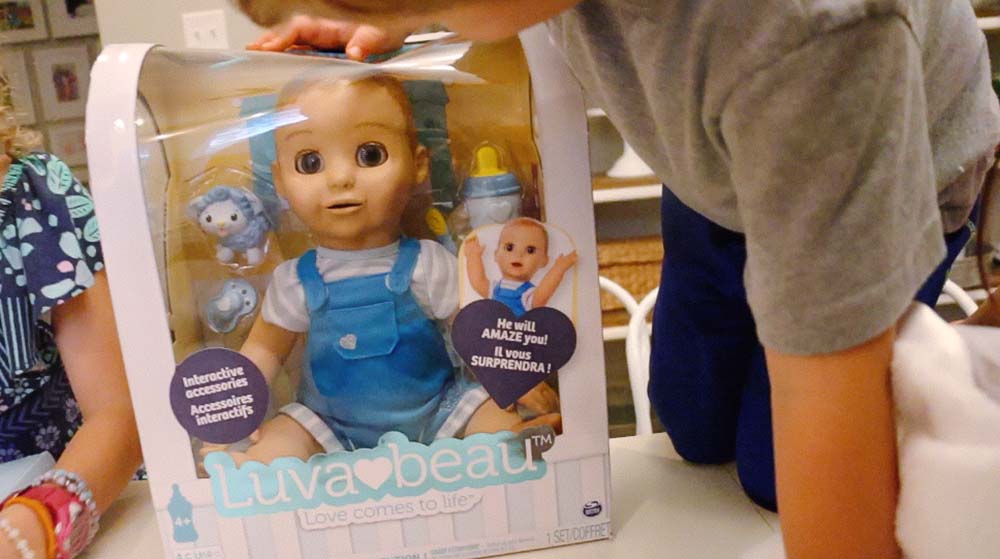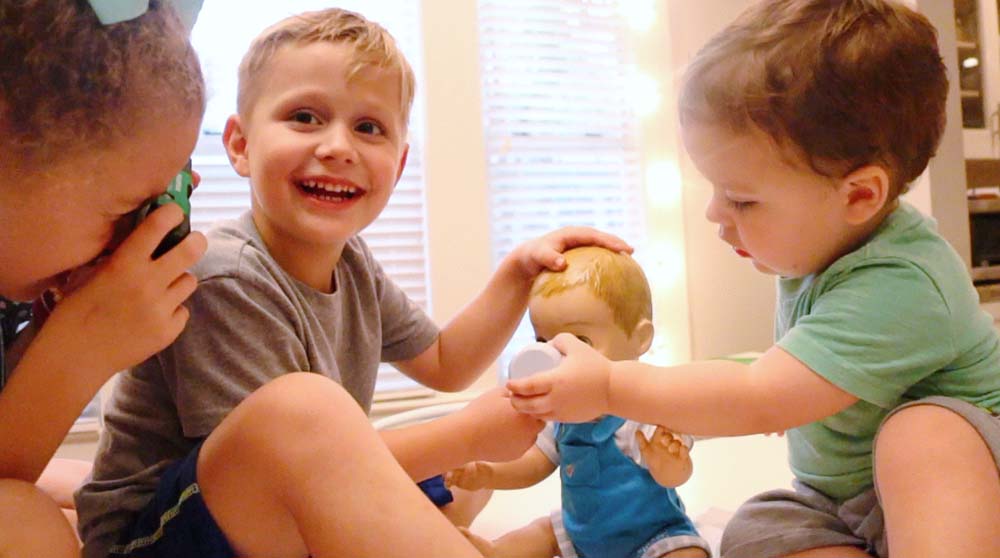 It was fun seeing their reactions when they watched all the things Luvabeau could do.
The lifelike technology appeals to all the ages so my
2 year old all the way to my 9 year old thought it was amazing.
Ben and I were even impressed! Luvabeau has more than 500 unique responses.
His reactions are unpredictable so that children become immersed in the imaginative
experience of nurturing a real baby boy. From feeding time with
his spoon, play time with his Lamby, to nap time with his bottle, (Asher's favorite)
Luvabeau responds with natural reactions.
Luvabeau responds to a child's nurturing love and the more he is played with, the more he learns.
OH and when you tickle his belly he giggles! I know… crazy!
The kids were SO INTO IT.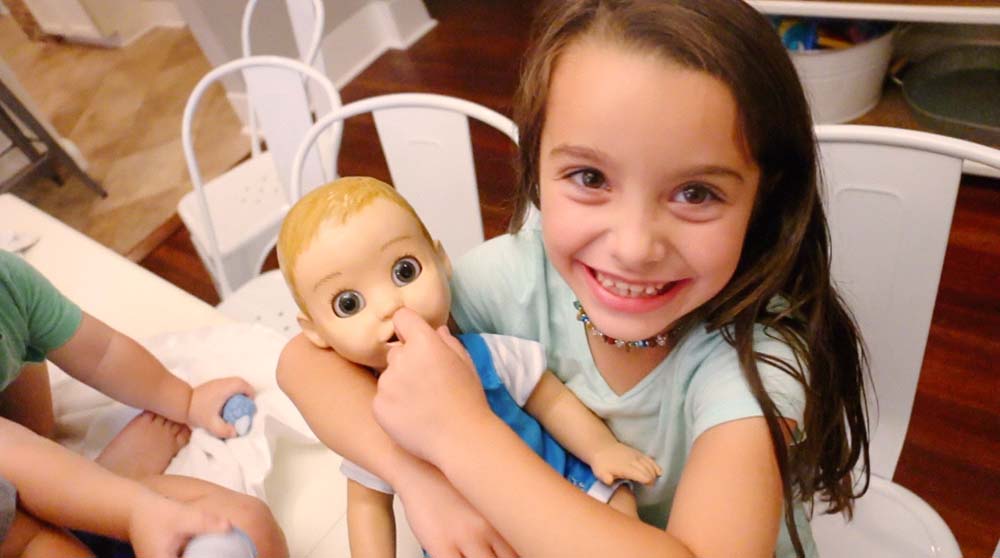 If you are looking for a Christmas present that will be the hit of Christmas morning…
and have a little one that loves playing pretend.. this would be a great pick!
You can purchase your own Luvabeau by visiting Toys R US., CLICK HERE
They also have a girl version, Luvabella, in a variety of skin tones.
Thank you to Spin Master for sponsoring today's post and sending us our Luvabeau!
It has been such a hit with the kids and made us all even
more excited for baby brother arriving soon!