Dear parents, we've survived Monday, but now it's Tuesday
and for some reason our kids are asking for dinner! AGAIN!
Since I know I'm not alone in the adventures of weekly meal planning, or lack of meal planning,
I thought I would share a recipe that is both quick and easy.
It is a taste of my childhood!
Tuna Melts for the win! Oh the warm, toasty, cheesy goodness!
I remember my mom making these for us when I was little and
I love making them for my own kids now.
Something nostalgic about eating them.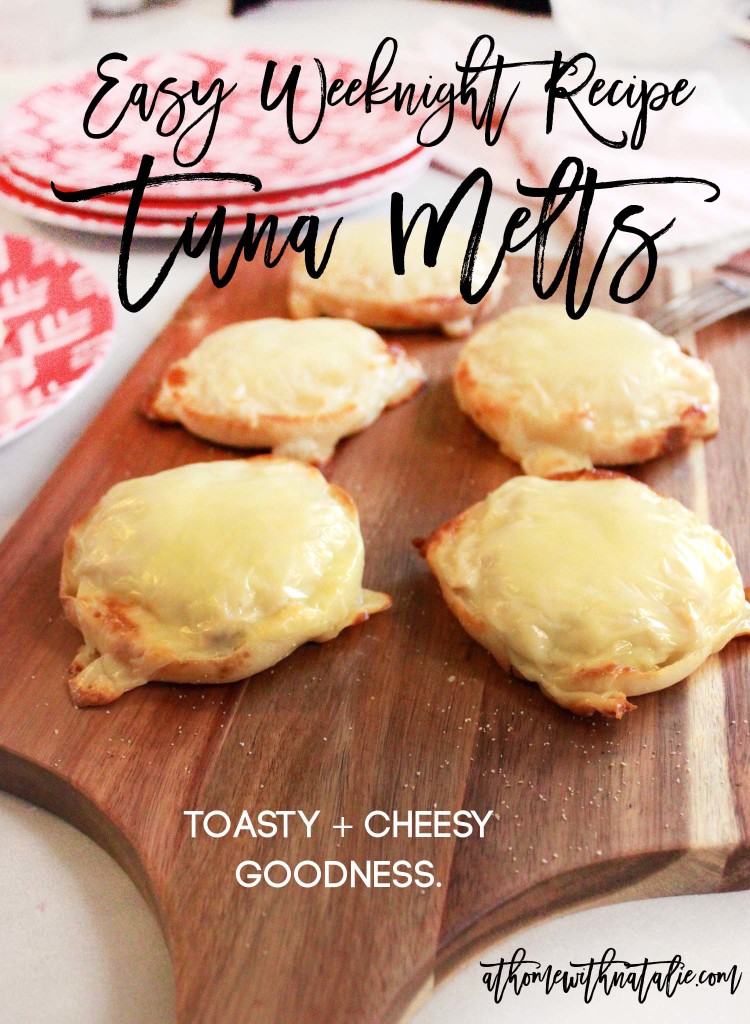 INGREDIENTS:
Bays English Muffins
2 cans of tuna
White American cheese
Mayonnaise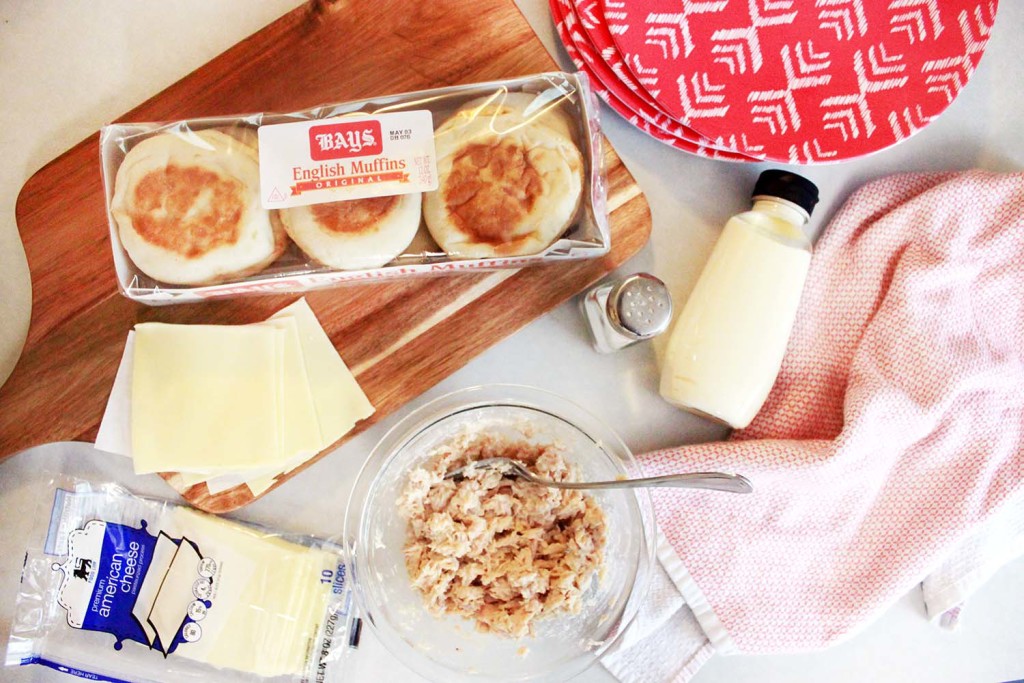 The English muffin is an important part of the success of this recipe.
We use Bays English Muffins and they have the perfect crunch and softness!
(You can find them in the dairy case at most grocery stores.)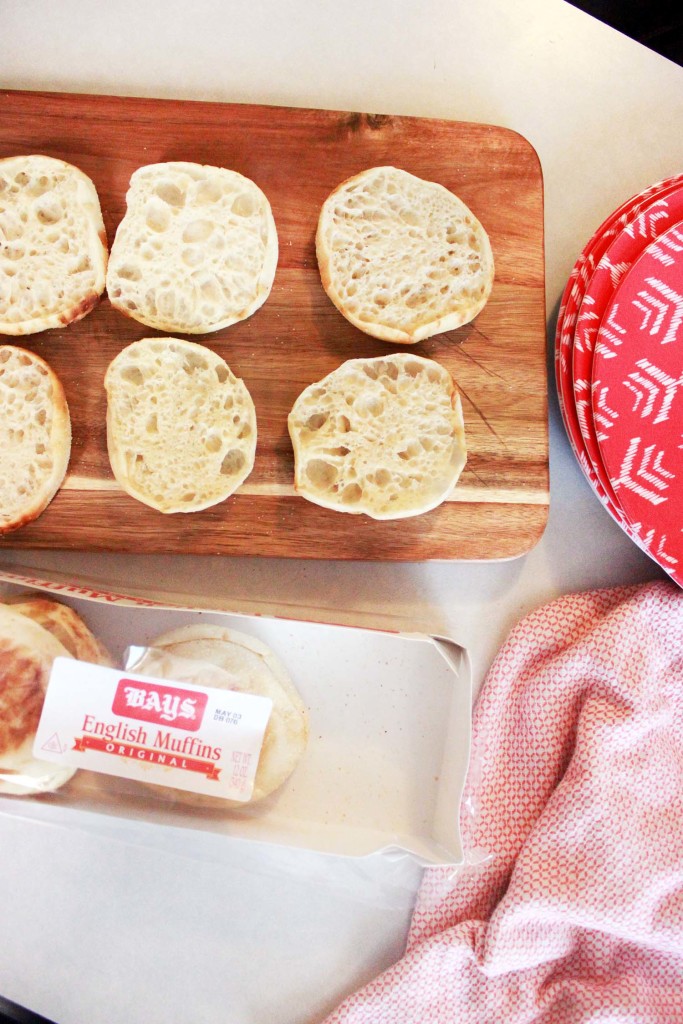 STEPS:
+Mix tuna and mayonnaise together.
I add a couple scoops of mayo, but add however
much you want to get it the way you like it.
+Top your English Muffins with the tuna mixture and a slice of cheese.
+Toast in the oven until they're toasty warm.
+Enjoy!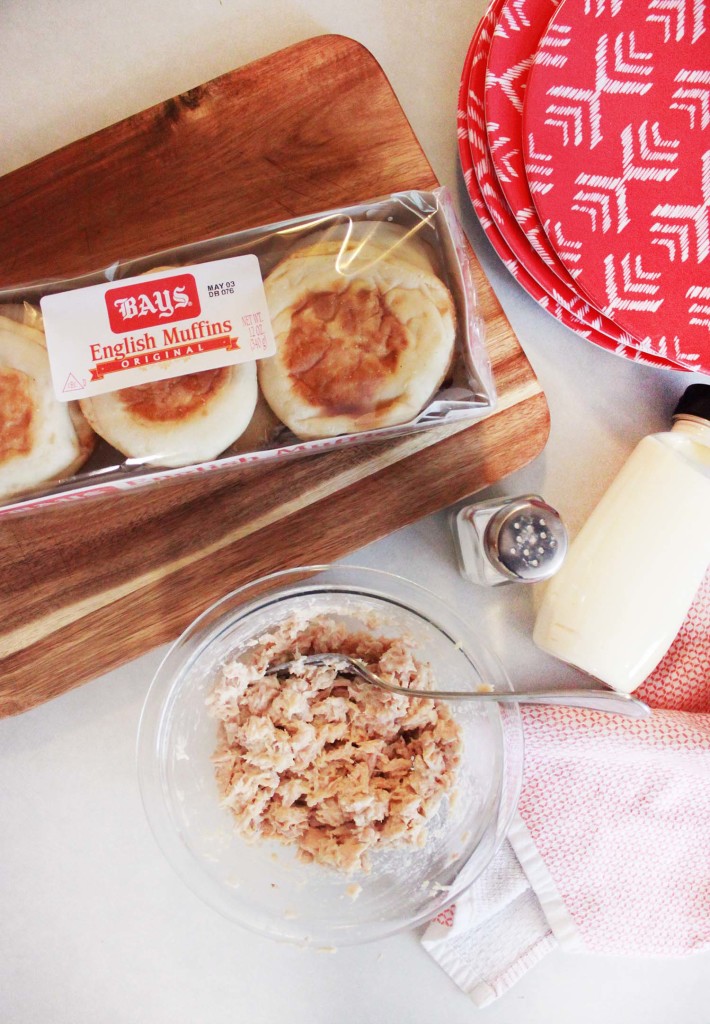 I love that it only takes a few ingredients to make this meal and it comes together fast.
Less time in the kitchen means more time playing OR cleaning.
But let's keep the post happy and not talk about chores.
Let's just look at this delicious + easy dinner option you need to pencil in for this week.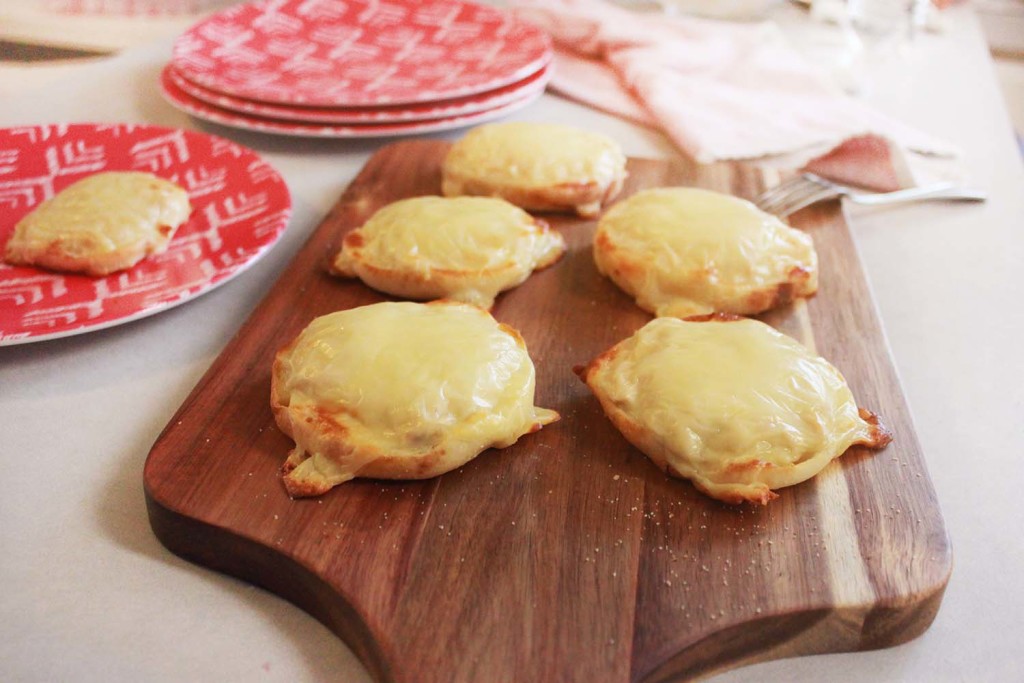 We ate our tuna melts outside today in the tree fort!
Spring is here and we are planning on spending as much time outside as possible.
I love dinner options that we can easily take outside!

I'm glad my kids love the Tuna Melts as much as I did!
Do you have a recipe that takes you back to your childhood days?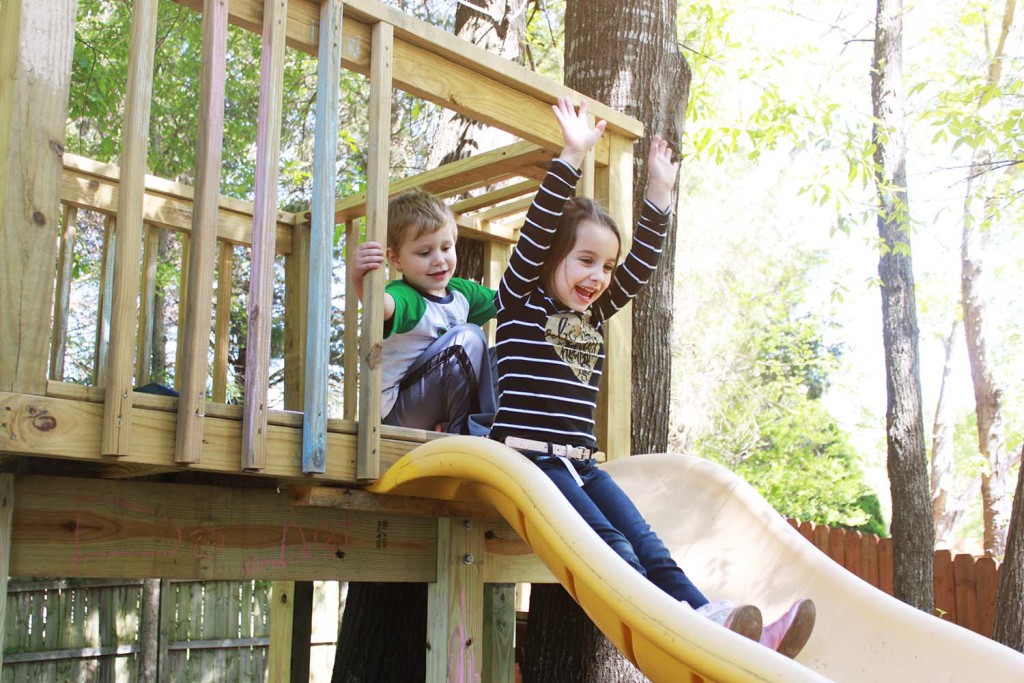 Want more inspiration for easy meals like this? Visit EasyHomeMeals.com for simple recipes, cooking tips and more! Thank you to the NFRA for sponsoring today's post!
FREE Meal Gifting Printable
We all know someone who would appreciate a yummy home cooked meal delivered right to their doorstep! This gift idea is perfect for a family who just had a baby, adopted, is sick or as a random act of kindness! Grab my free printable!