By far one of our favorite DIY projects has been the Pretend Play Kitchen and Market Ben and I built the kids!
We already did a whole blog post on the how-to with photos and a tutorial.
But after sharing some small clips of this space in other youtube videos… we've been asked to share more!
So here's a video of the fun corner of our house in action!
I absolutely love how it's big enough for all four kids to get in there and
use their imaginations and whip up some yummy play food.
The flower container is now used regularly when someone is going to "perform" for us…
A child always passes them out and we are all supposed to throw them after he or she finishes singing. ;)
I hope you enjoy our video below. Comment if you spot Asher cheesing
at the camera while the kids play. He's such a goof. hehe.
You can see the full blog post on our DIY Kitchen and Market HERE!
I list all the sources and details so be sure to check it out.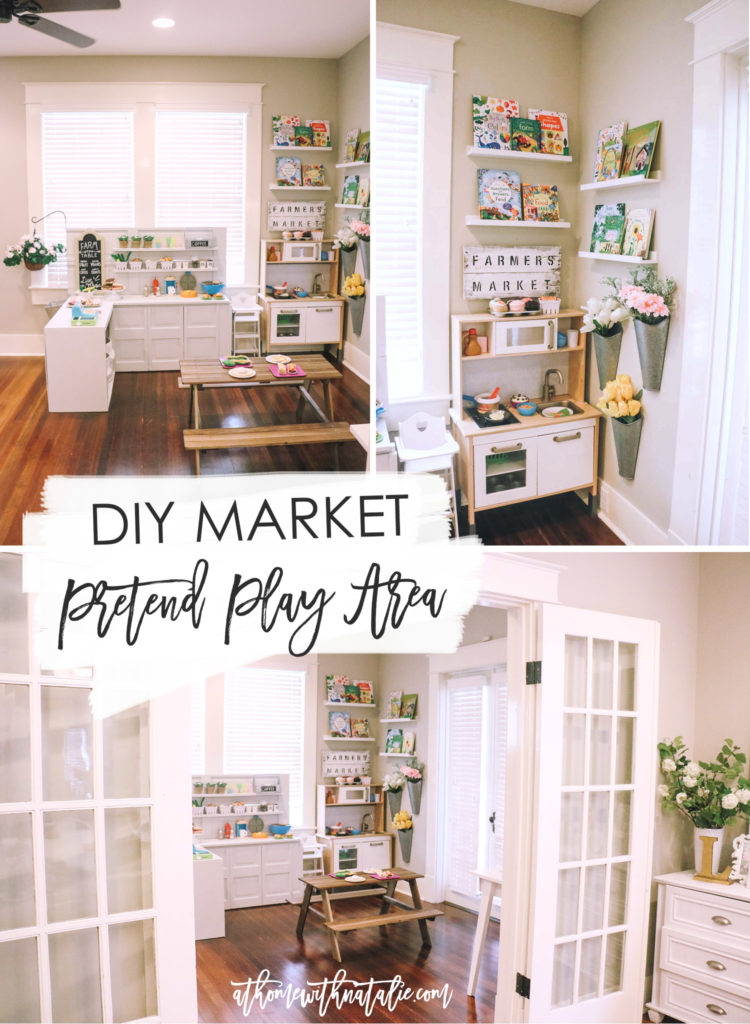 If you aren't following us on YouTube…
we would love to have you join the fun over there!!
SUBSCRIBE TO OUR YOUTUBE CHANNEL.
FREE Meal Gifting Printable
We all know someone who would appreciate a yummy home cooked meal delivered right to their doorstep! This gift idea is perfect for a family who just had a baby, adopted, is sick or as a random act of kindness! Grab my free printable!