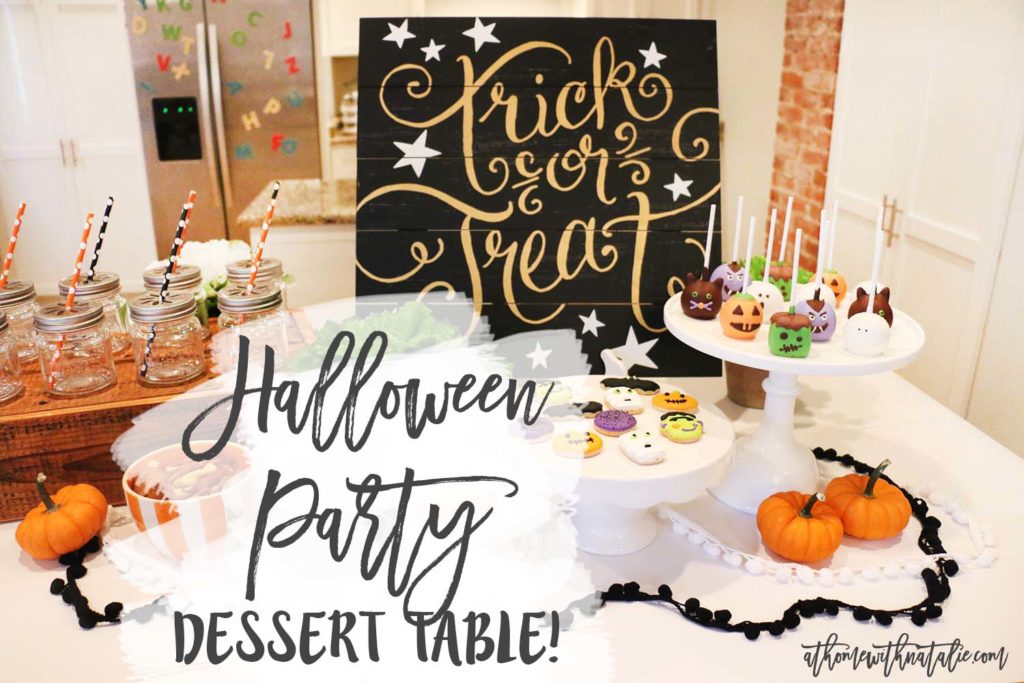 We love getting into the Holidays around here!
I wanted to share a quick and fun Halloween Table you could put together!
The key to putting together an easy treat table, is knowing where to create yourself and where to delegate.
I love to bake but I know that I don't have time and skills to create Halloween Treats like this.
They caught my eye on the Shari's Berries website and thought they would be the cutest touch!
I wanted to share some tips for putting together a festive and fun Dessert table…
perfect for Halloween parties or if you are having friends over before or after Trick or Treating!
We also packaged up some of these for our Teacher Treats this year.
The girls were so excited to gift them to their teachers for Halloween!

Tips for Styling a Festive and
Easy Halloween Dessert Table!
These tips can really be used for any theme…
but I'm using this little Halloween tablescape as an example!
Have fun making memories with your people!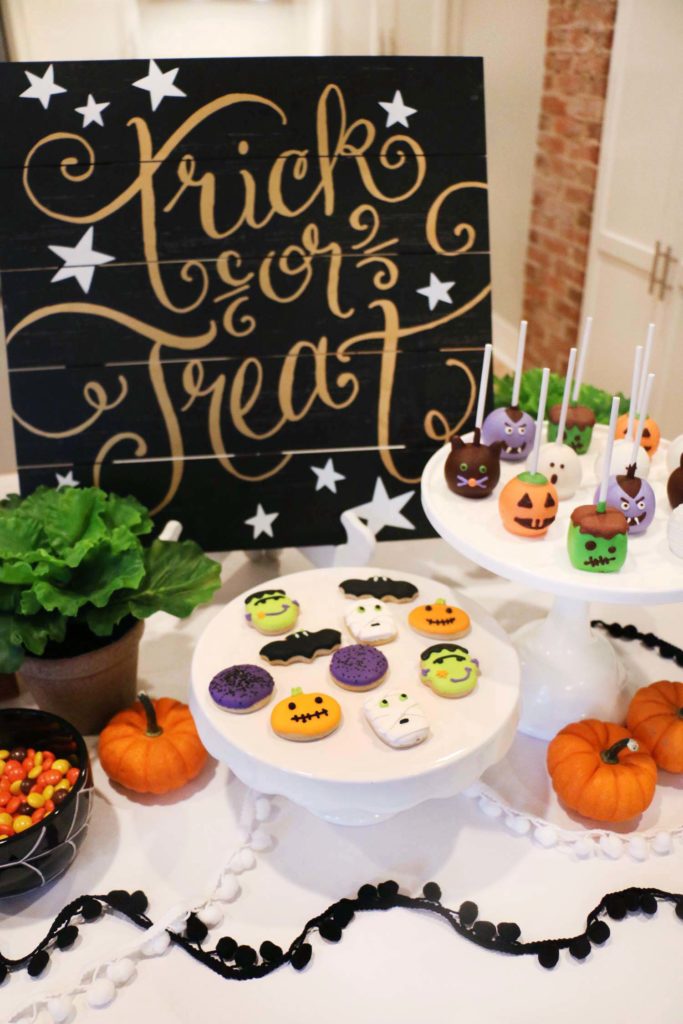 1. Start with a clean slate!
I use inexpensive white easel paper.
I ended up keeping it out and letting the kids draw on it and
we hung up their fun Halloween scenes in the playroom!
2. Use decor you have!
I grabbed my crate, greenery
and cake stands and set up the bones of the table.
I already had this sign on my mantle as part of our Fall Decor so
I snagged it and made it the focal point of the table.
3. Pops of Color!
Small pumpkins from your grocery store or walmart
are an inexpensive pop of color to the table.
Grab a bag or two and use them all over!
4. Offer salty and sweet.
You don't have to go crazy with the treats on your table. Depending on the crowd you are serving,
the amount may vary, but keep in mind that you want to offer options to your guests.
You could even put out some green grapes or oranges dressed up as pumpkins if you wanted!
I kept it simple by doing some items I had in my pantry…. Chex Mix…. and Reese's Pieces.
My big bang on the table were the Halloween themed brownie bites and mini cookies from Shari's Berries.
They immediately made it festive and the kids went bonkers.
5. Use different textures!
I had found this ribbon from the bargain bin section at Target
earlier this month and was using it in another area of our house…
but I knew it would add the perfect touch to this table!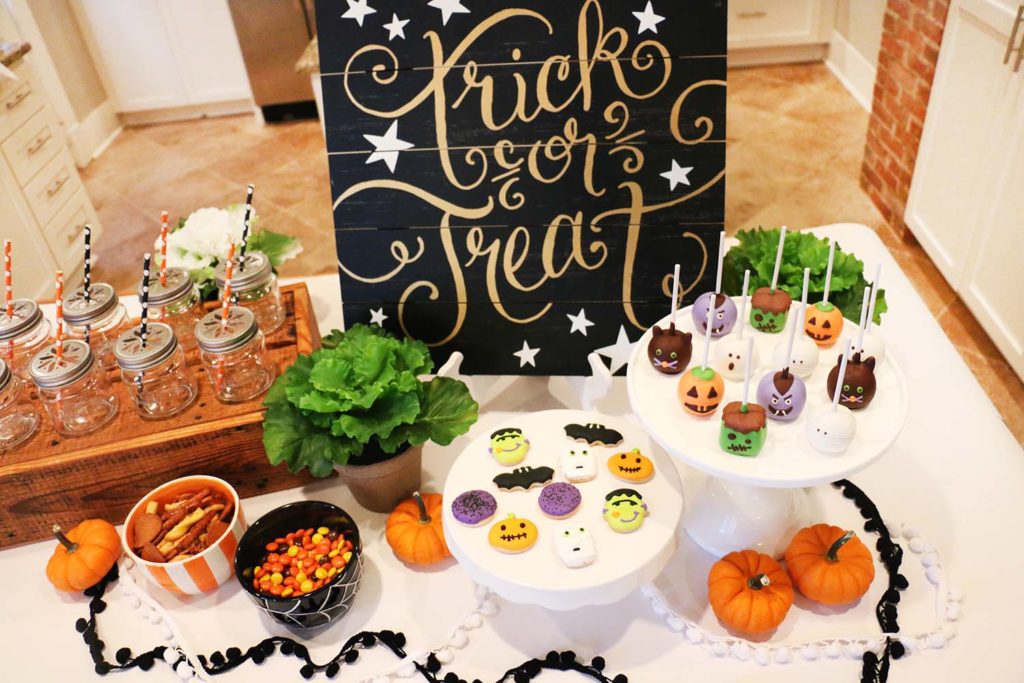 I hope you find these dessert table tips helpful for your own festivities!
Thank you to Shari's Berries for sending these treats our way!
If you like dessert table, parties and getting creative like me… you'll love my Party Course!
I filmed videos sharing the set up and party fun..including concrete tips and budget friendly inspiration.
You can grab it majorly discounted from now till Halloween…use code HALFOFFPLEASE!
Have a fun and safe Halloween everyone!