I love meatloaf..but I never really loved how it turned out whenever I would make it.
But the other day, I was watching a show on Food Network called The Kitchen, and they shared
a meatloaf recipe that I thought I would give a try. It was AMAZING!
I told ben it might be my favorite thing I've ever made. Soo…now you have to try it!
I tweaked the original recipe (that you can find here)
to make it a little easier and to the flavors I like. (I didn't do the hot sauce or barbecue sauce.)
One thing I did try that they suggested, was the mixture of meats!
I always used ground beef..but I actually found at my walmart grocery section..a pack of "meat loaf mix"
which had the ground pork and ground veal. So I just got a small 1 pound pack of ground beef to go
with it and mixed it all together. The other part that made this meatloaf amazing..
the glaze! I used to always just do ketchup on top but this kicked it up a notch!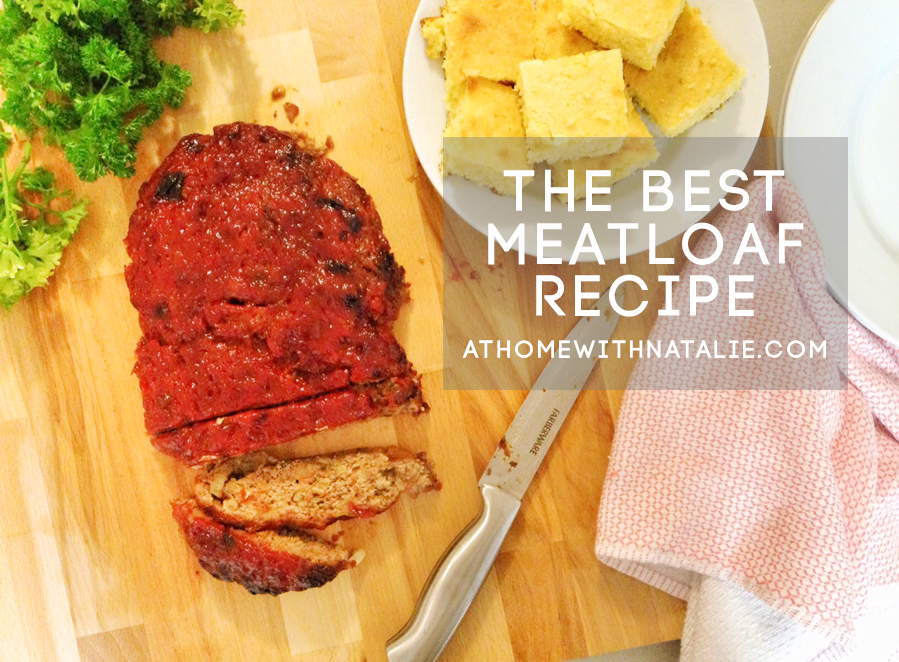 MEATLOAF INGREDIENTS:
1 tablespoon olive oil
1/2 small Spanish onion, cut into small dice
Kosher salt and freshly cracked black pepper
Garlic Powder – a few good shakes? lol.
1/2 cup milk
1 tablespoon Dijon mustard
1 tablespoon Worcestershire sauce
2 large eggs
1 pound ground chuck
8 ounces ground pork
8 ounces ground veal
1 cup coarsely crushed saltine crackers (about 24)
1/3 cup minced fresh parsley
GLAZE INGREDIENTS:
1/2 cup ketchup
1/3 cup brown sugar
1/4 cup apple cider vinegar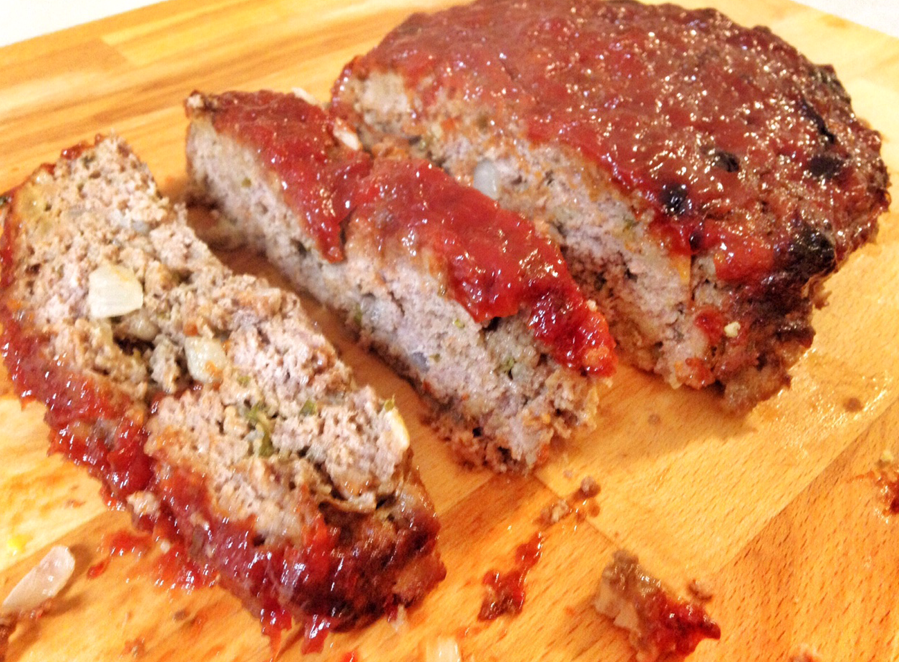 STEPS:
+Preheat the oven to 350 degrees F.
+Instead of using a loaf pan, line a baking sheet with parchment paper.
+For the Meatloaf: In a large bowl, whisk together the milk, mustard, Worcestershire,
and eggs, then season with salt, pepper and garlic.
+Add the beef, pork and veal along with the crackers, parsley and diced onion.
+Use your hands to mix until everything is evenly combined.
+Place the meat mixture on the prepared baking sheet and use your hands to gently form into a rustic loaf shape.
The shorter you make it the quicker it will cook…
So I made mine pretty short and round so I could get it on the table quicker!
+For the glaze: In a small bowl, combine the ketchup, brown sugar and apple cider vinegar.
+Spoon and spread the glaze all over the meatloaf, then bake about 1 hour.
+Let rest for 10 minutes before serving.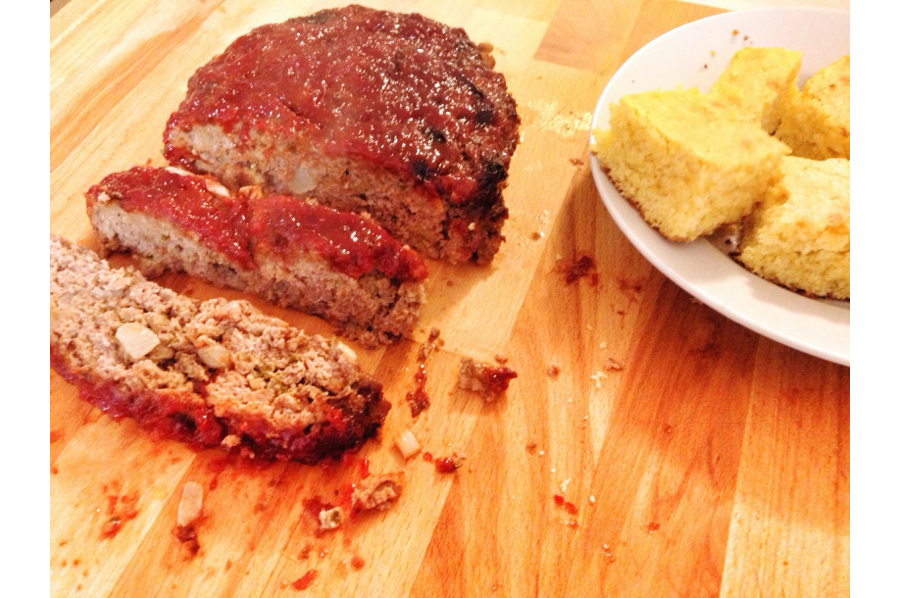 This would be sooo good with sweet potatoes. That glaze is nice and sweet..with the brown sugar in it.
We had cornbread with it at dinner. The next day we had meatloaf sandwiches for lunch!
ENJOY! (and if you aren't watching The Kitchen, you should check it out!)