I love a Nacho Bar! It's such a fun food theme for summer nights when you have friends over, or even family nights at home that you want to make extra special!
June is National Dairy Month! The National Frozen & Refrigerated Foods Association (NFRA) is igniting a healthy passion for refrigerated dairy foods, showing the delicious goodness that can come from the refrigerated dairy aisle. I'm joined in and shopped my refrigerated aisle to pull together my Nacho Bar! Enjoy the video!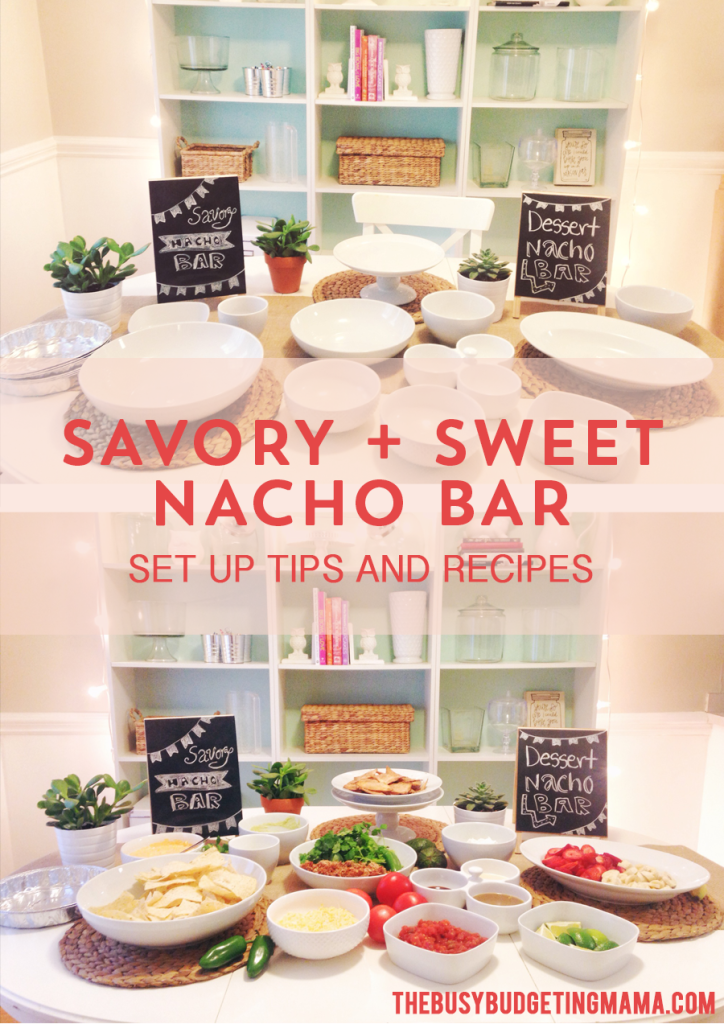 DECORATIONS
I have a thing for white dishes haha. It's my happy place. ;) Pulled out all my favorite pieces!
I used foil cake pans for the plates, the kids loved it. It's fun and festive feeling.
You can use fresh produce to feed your family, but also to decorate the table!
I had a burlap runner and mini chalkboard easels from past parties that I threw on the table.
Layering different textures always makes the table come together…
so I used my woven placemats for more layers! Grab those succulents
from the kitchen counter and back patio table, and done!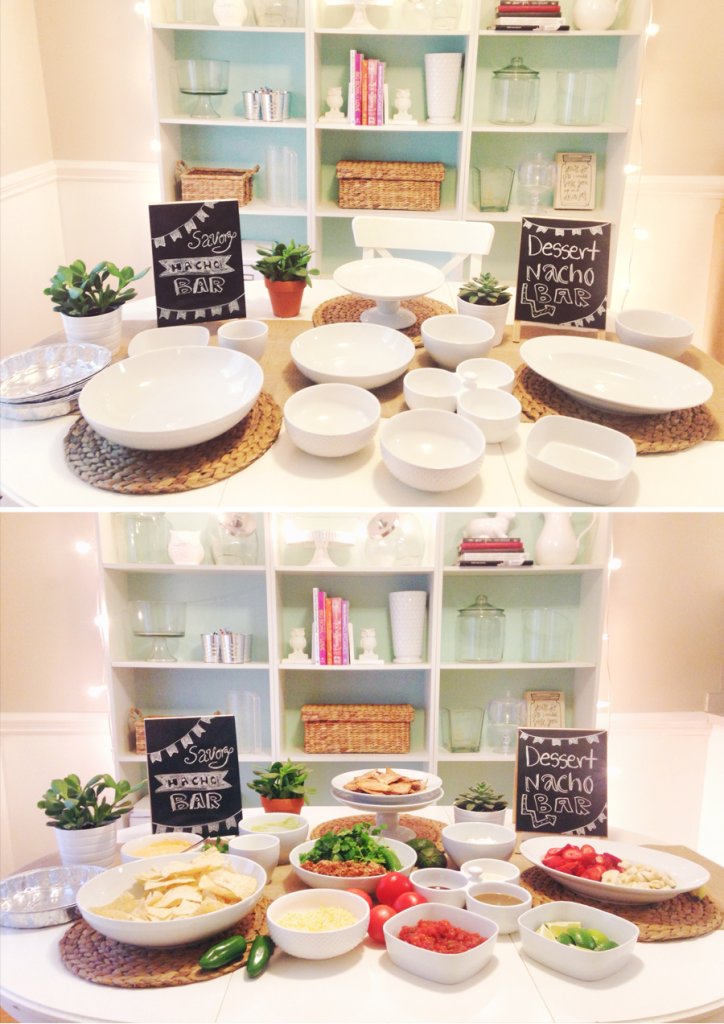 Avocado Dip
(Avocado Mixed with Greek Yogurt)
2 Avocados
1/4 cup Cilantro, packed fresh leaves – finely chopped
1 Jalapeno – finely chopped (Optional)
1 tbsp Lime juice
1/2 tsp Salt, coarse
1 (6-oz) container Greek yogurt, non-fat plain
Blend/Stir Together
Queso Dip
(Soft American Cheese and milk)
1 Package of Velveeta Cheese
Can of Rotelle chopped tomatoes and chiles
Splash of milk for consistency
Pulled Pork
Crock pot.. barbecue sauce. amazingness.
(you could add in a can of chopped pineapple too!)
Orrr..buy from the amazing barbecue place a block away from your house.
because you are craving it. haha.
SWEET NACHO BAR RECIPES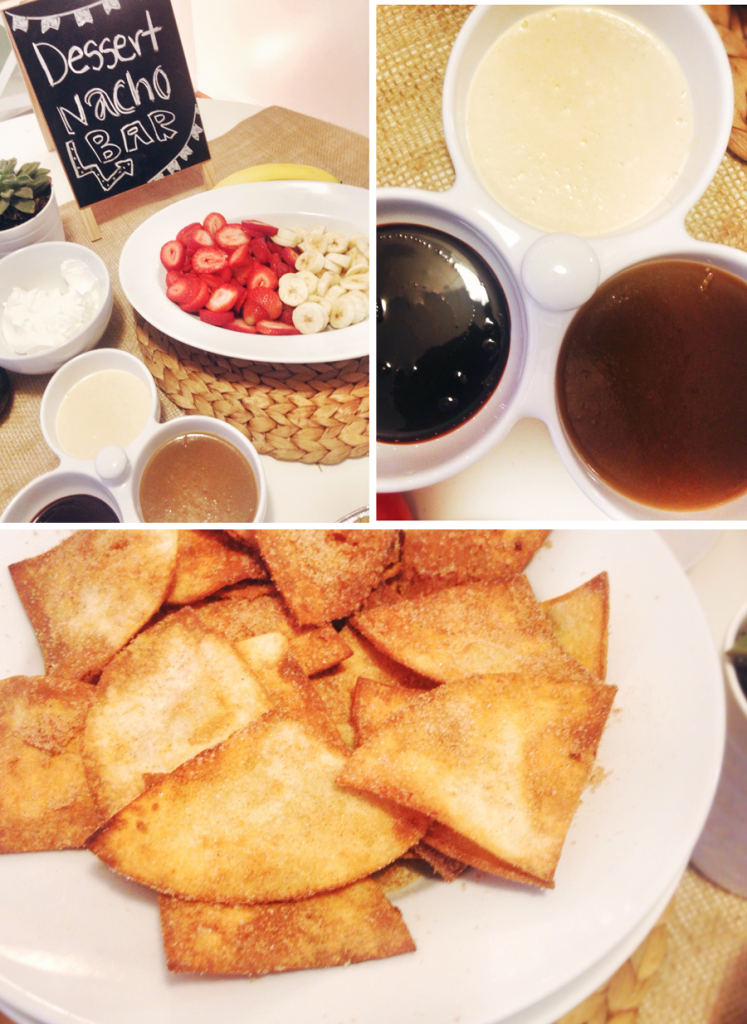 Cinnamon Sugar Tortilla Chips
I just cut into fourths corn tortillas, pan fried briefly in canola oil
and then immediately dropped in cinnamon sugar and tossed around. super easy!
Maple Cream Cheese Topping
4 oz Package Softened or Whipped Cream Cheese
2 Tbsp Maple Syrup
1 Tbsp Milk
Blend/Stir Together
Caramel Sauce (this is supposed to be super easy)
2 tablespoons salted butter
1/2 cup brown sugar, packed
1/4 cup Coffee Mate Vanilla Natural Bliss Creamer
1/4 teaspoon kosher salt
Store bought chocolate Sauce.

In a small saucepan over medium-high heat, whisk together
butter, brown sugar, creamer, and salt.
Bring to a boil (should take about 1 minute), then reduce heat.
Simmer for 5 minutes, whisking frequently.
Whisk in bourbon if using, stir, then remove from heat.
Pour caramel into a heatproof jar. Allow it to cool a few minutes before using

.