I'm told almost every day, "I want to start a blog but I don't know where to start!"
I'm writing this FIRST STEPS Post to help you make it happen!
In this post you'l learn the quick and easy steps to getting your blog up and running TODAY!
You have a voice and story to share. Sometimes, your blog isn't even really about you…
You never know who you are supposed to reach and help and connect with through your blog.
I hope this gives you that little boost of encouragement to make it happen.
You don't have to be an expert blogger, you just need to be you and share what you are passionate about.
Share what you love! I guarantee there are others who will connect with you and see your passion.
Sometimes the hardest part is just making those first steps happen, so I hope this step by step guide for
Blog set up gives you the momentum you want and need!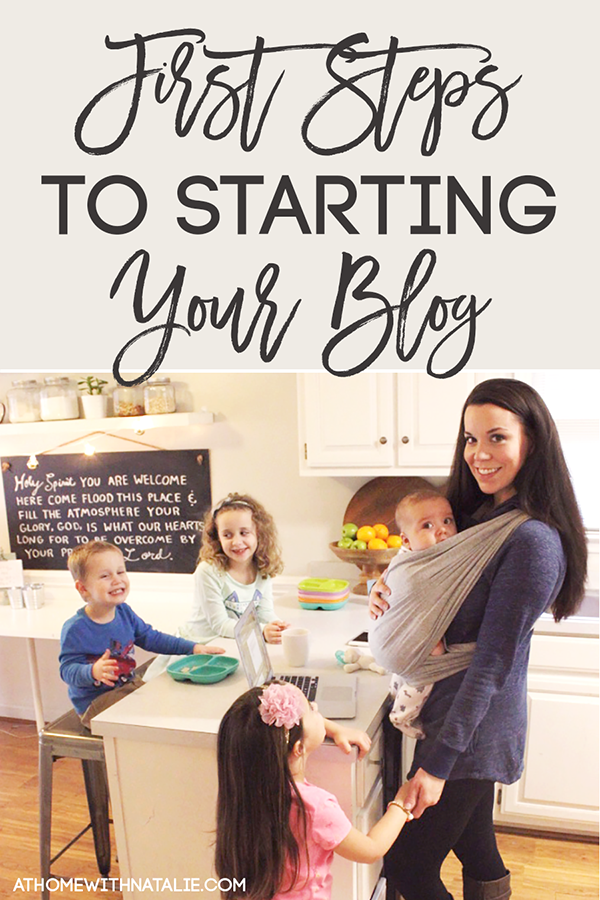 Blogging is our family's main income and in my Blogging E-Course I share everything
I'm doing right now to make that possible for us! Going into details on everything from how
to reach out to brands, how to grow your following, how to determine your niche, how to develop
authentic blog content and how to earn money with your blog.
Maybe you've been wanting to start a blog but don't know where to start.
Maybe you already have a blog and really want to figure out how to have it help your family financially!
Maybe you're wanting to grow your followers so you can share your passion and voice with more people!
I've learned things over my years of blogging and would love to help you jump ahead and start making things happen for you.
I put all the info in my 'take at your own pace' E-Course that anyone wanting to learn more about blogging…
could have these concrete steps and resources in their hands!
"Natalie's Blogging E-Course for Moms is exactly what I need right now for my blog!
Being a busy mom of two doesn't allow much time to spend researching everything I need to know to grow my blog.
Natalie puts all the tips and tricks together in one, easy to read and follow e-course.
I can read a little every night when the kids go to bed.
The course is broken down in concise chapters. What I love is that I can read a chapter and
then go apply what I learned with my own blog.
Then, I can move on to the next chapter. It's great. It's an amazing resource for all of you mommy bloggers!"
– Betsy from BMooreHealthy.com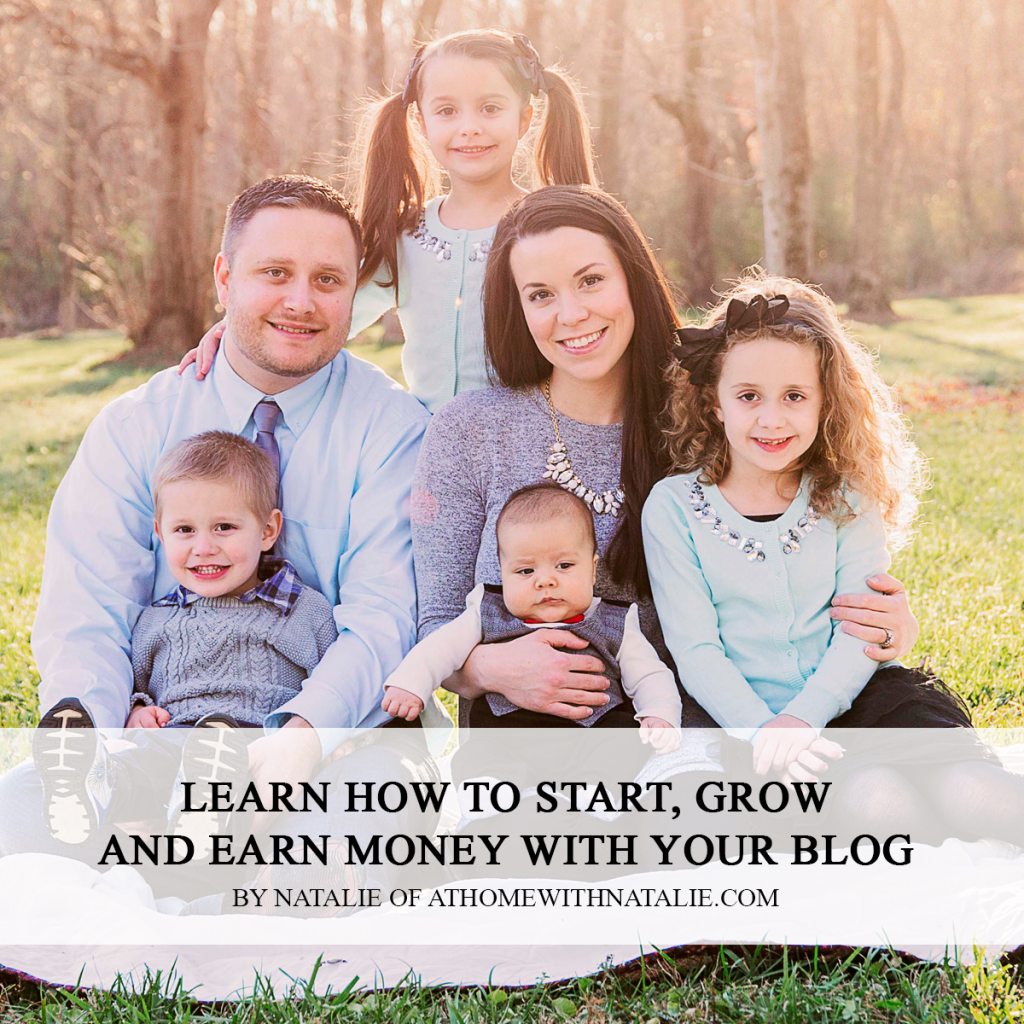 OK! Let's get into these steps to get your domain name and
hosting set up.. Before you know it your blog will be up and running!
You are going to first want to choose your domain name.
I went with athomewithnatalie.com because I want my blog to feel like what I would
share and chat about if you were over with your kids hanging out!?
Try not to overthink the domain name picking process, shorter is best so it's easy to remember and type in.
My process for picking names is to talk it out, write out key words or feelings, and look up similar words in thesaurus.
(In my E-Course I go into detail about choosing a name and how to brand yourself.)
If you already know what name you want for your domain… you are ready to roll!
Once you choose your blog name and see that it's available, you need to grab that domain name!
I use bluehost for my blog. Most of my blog friends use them as well.
They offer a great price and have even better customer service. If you are wanting a tech guy in your corner, they are perfect.
24/7 Support! I've called them and chatted with them online to help with a variety of issues.
There are various packages you can purchase but they all have your domain name and emails integrated.
Here are the steps to signing up with Bluehost:
Click here to sign up for Bluehost and get your domain name…..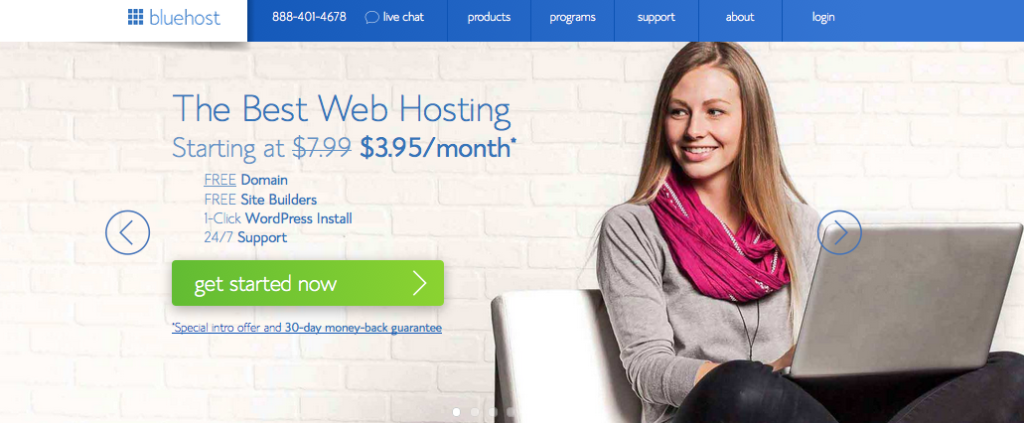 You'll have different packages to choose from. I suggest going with the plus, you can always
upgrade to pro if you need more storage and domains.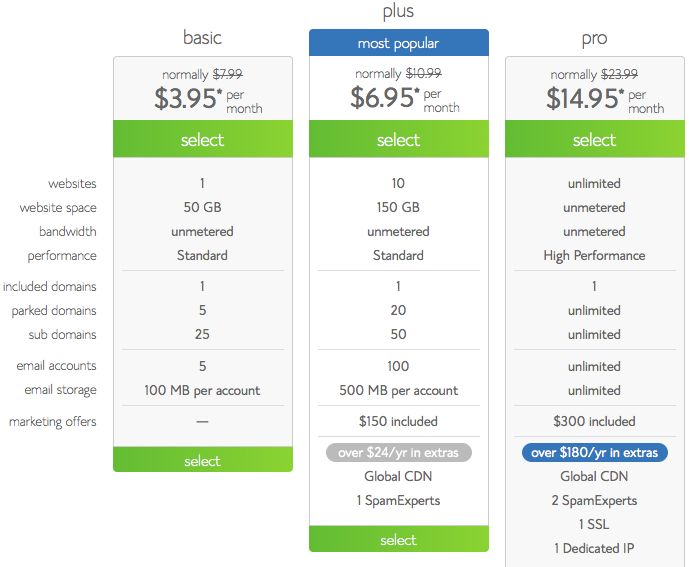 Next you'll plug in the domain name you want, or your existing domain name to transfer.


Next, you'll plug in all of your info.. you're zooming now girl!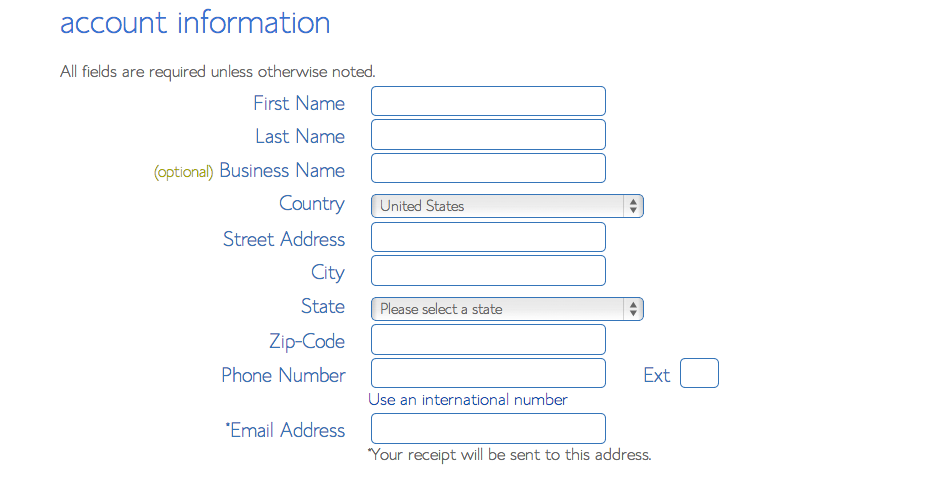 Then you'll choose your package information like account plan, hosting price, and
other extra features you might want to include.
I get asked a lot, "Do I need all of this??"
It's really up to you! They all have benefits, the Site Backup Pro and SiteLock Security stand out the most to me.
Don't feel like you have to click them all though!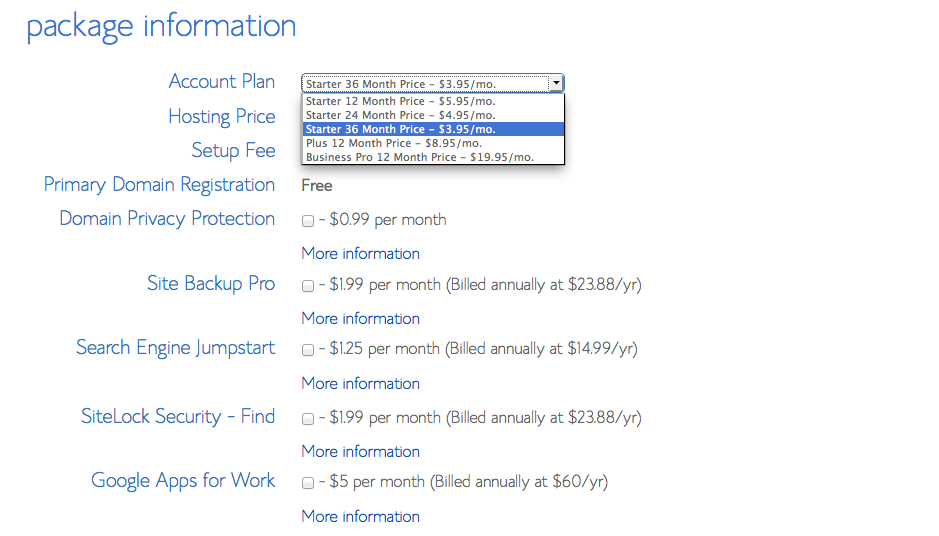 Once you place your order you're ready to Activate your domain name and connect it to your WordPress Blog!
Go to your cpanel…You'll see a section that's called Website Builders, click Install WordPress.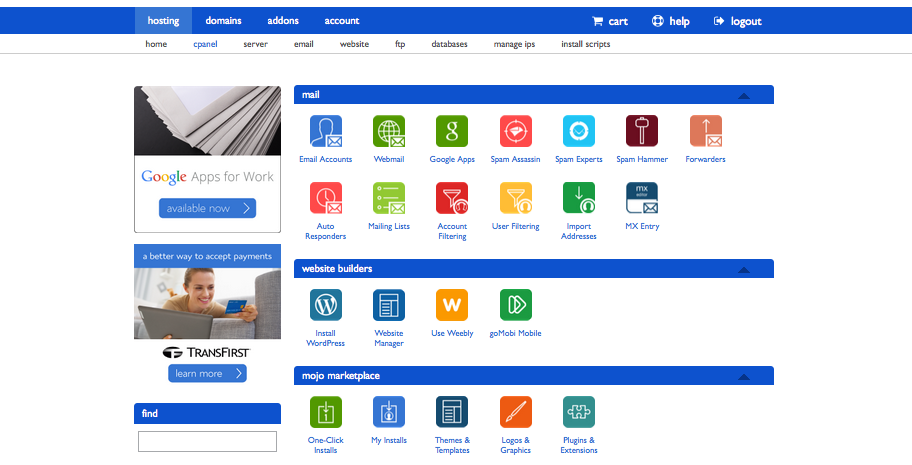 Install WordPress and follow the next couple steps to connect your domain.


And your site is READY!!! You did it!
Now you just have to go to http://www.yourdomainname.com/wp-admin and
sign in with your username and password.
It really won't take you long at all to get your blog up.
Maybe you've been putting it off because you don't feel like you have enough time to do it,
but girl, today..during nap time..you can mark this off your list and be one step closer to your Blog Goals!
If you want to know more about what pages and key sections you need to include on your blog check out my E-Course.
I also randomly have live chat nights where anyone who takes my course
gets emailed a passcode to join in and ask questions.
I love chatting all things blogging and making your hobby blog become your main income!