I never properly blogged our family tradition recipe…Blueberry Buckle!
After making it for Easter morning, I snapped some photos to share.
You need this recipe in your life.
It's incredible…and if you want you can use it as a base for a coffee cake recipe.
We went with 2 cups of blueberries but you could do one cup and be good.
My Mom passed this recipe on to me when I got married.
She would make this for Easter and Christmas Morning…
amazing!
If you like something fruity and sweet with a little crunch…
this is for you!
This past time I roughly doubled the toppings because we wanted extra sweet crunch on top.
But if you want to make it how we always make it, try the recipe below!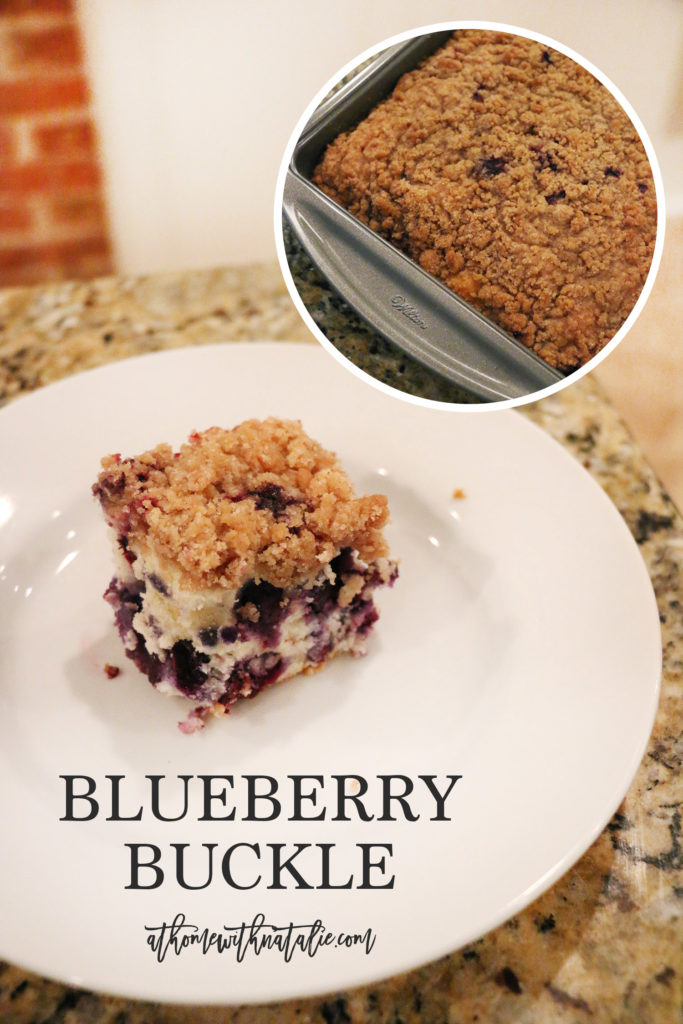 INGREDIENTS

1/4 cup butter or margarine
2 cup sifted all-purpose flour
2 cups fresh blueberries, washed
Cream butter; add sugar and beat until lights.

Add egg and beat well.

Add sifted dry ingredients alternately with milk, beating until smooth.
**Note..don't pack in flour, or else you'll need to add more milk to balance that out.**

Fold in berries.

Pour into greased pan (my mom always used a 9x9x2″)
Sprinkle with Crumb Topping.

Bake 375 degrees for 35 minutes.
6-9 Servings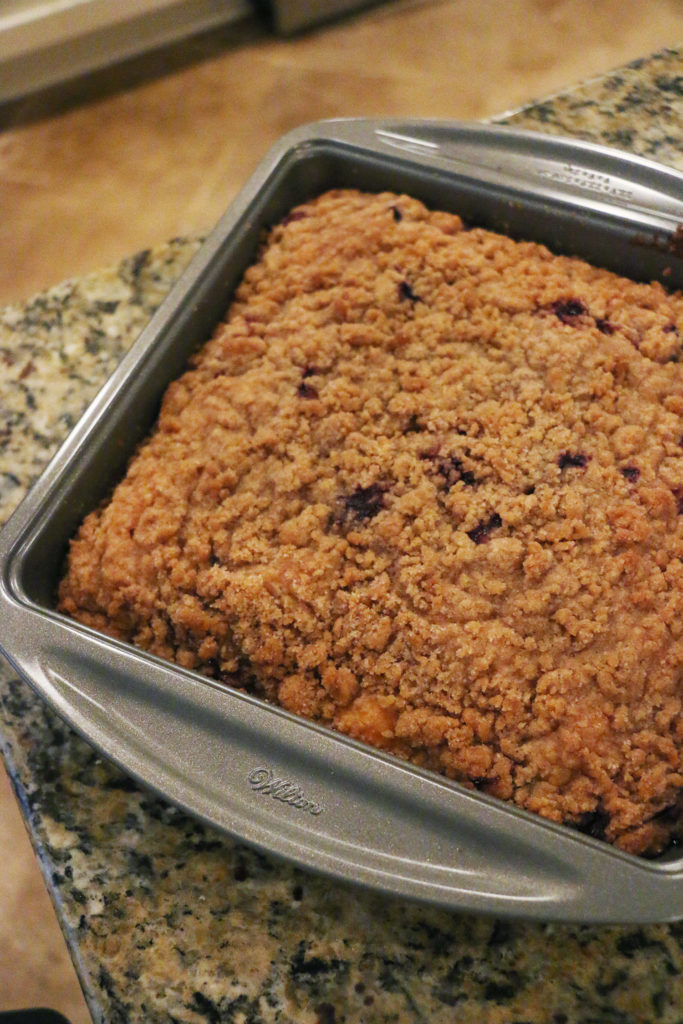 We typically make the buckle the night before…
so it's ready to dive into the next morning!
The smell of it takes me home!
It's been a staple in our house all the years and I hope you try it out.
I'm sure your loved ones will be begging for it every year!

Not that you have to wait for a Holiday… It would be great for a brunch recipe!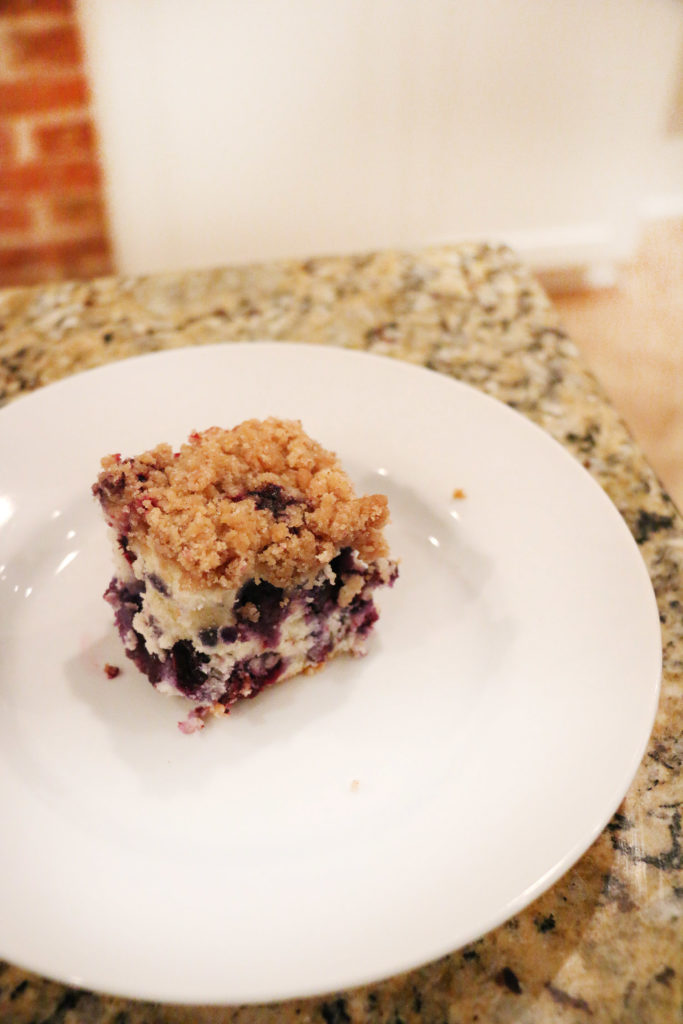 Hope you are having a wonderful week so far. Sorry it's been kind of quiet around here lately.
I'm 10 weeks and hanging in there through this rough patch of all day sickness!
Baby is the size of a strawberry… I should have done a strawberry recipe. ;)
FREE Meal Gifting Printable
We all know someone who would appreciate a yummy home cooked meal delivered right to their doorstep! This gift idea is perfect for a family who just had a baby, adopted, is sick or as a random act of kindness! Grab my free printable!