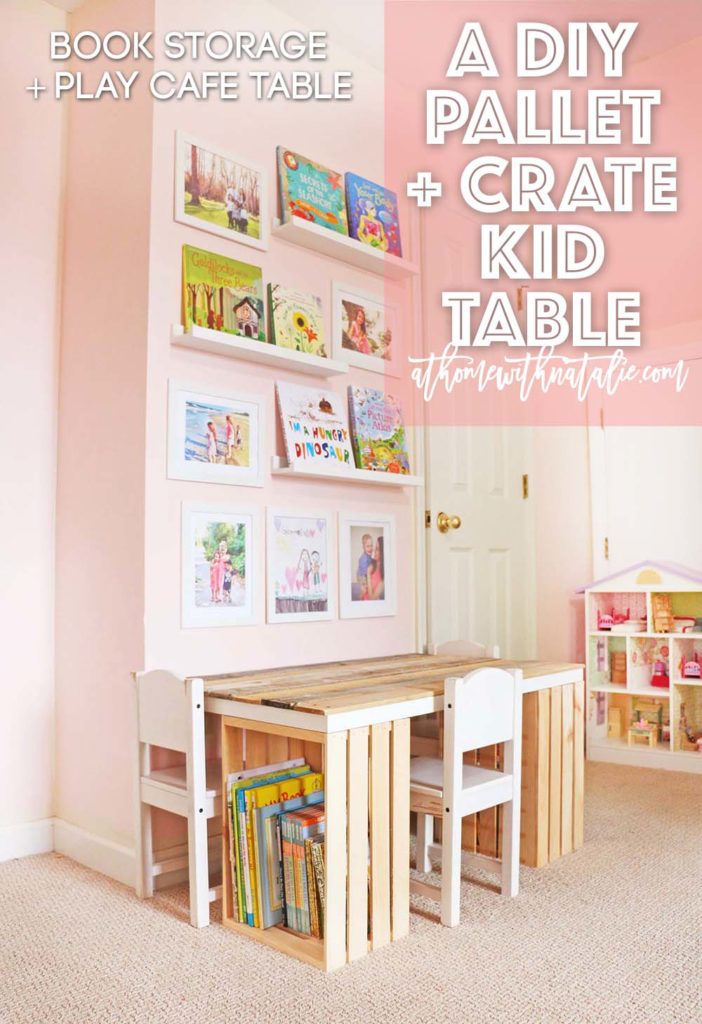 The girls have been asking for a little cafe table/desk in their room for a while now…
They have a whole kitchen set up and Usually put out blankets for their customers to sit on. ;)
We needed a proper table for their world famous "starfall cafe" (yup.)
I was itching to do a DIY project that gave us some storage and was cute in the space!
One of these days I'll paint the trim. gah. haha.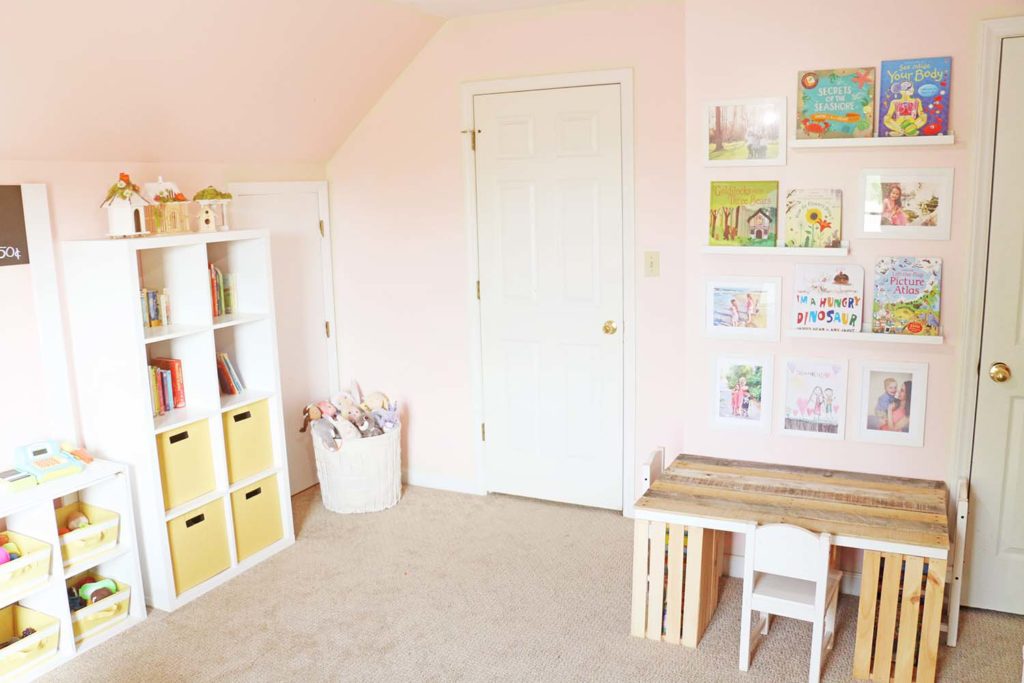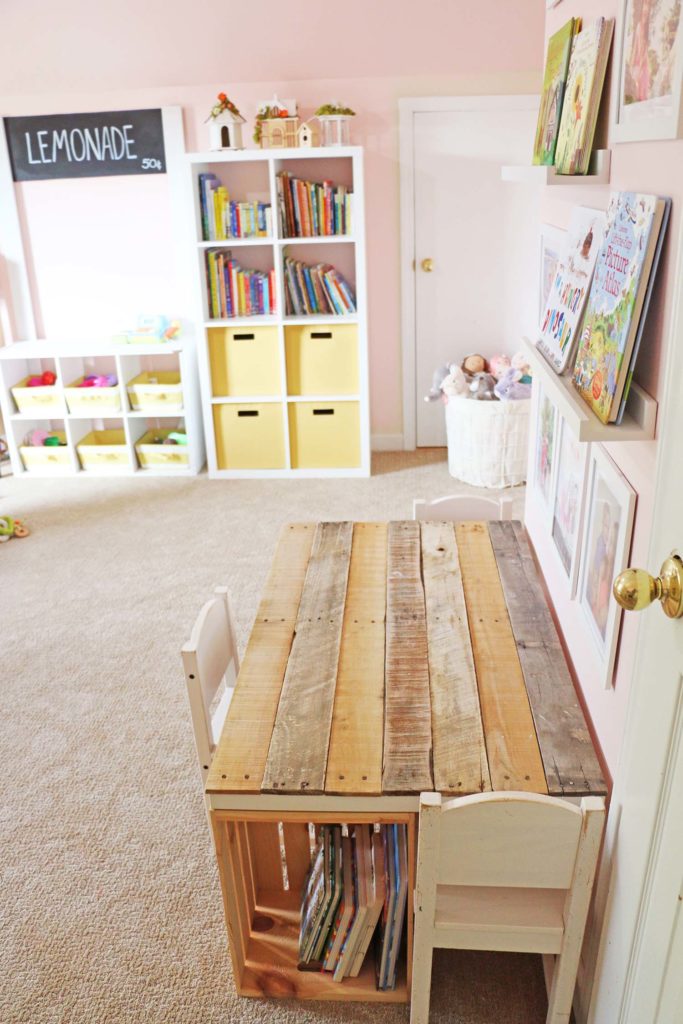 We had an IKEA desk top in our shed that wasn't being used. So my hubby and I put it to use as the base of the table!
The best part about this project is that we got the pallet look without having to take a part a pallet!!
Home Depot sells sets of Full Reclaimed Pallet parts by Crates & Pallet! (You're welcome.)
We also got the three large crates from Home Depot.
The Large crates are in all stores and are on sale right now with Home Depot's Summer Storage Event!
Also all of their multipack crate items on Crates & Pallet.com are on sale.
Grab them on sale if you think you'll make this table too! They are fun for so many projects.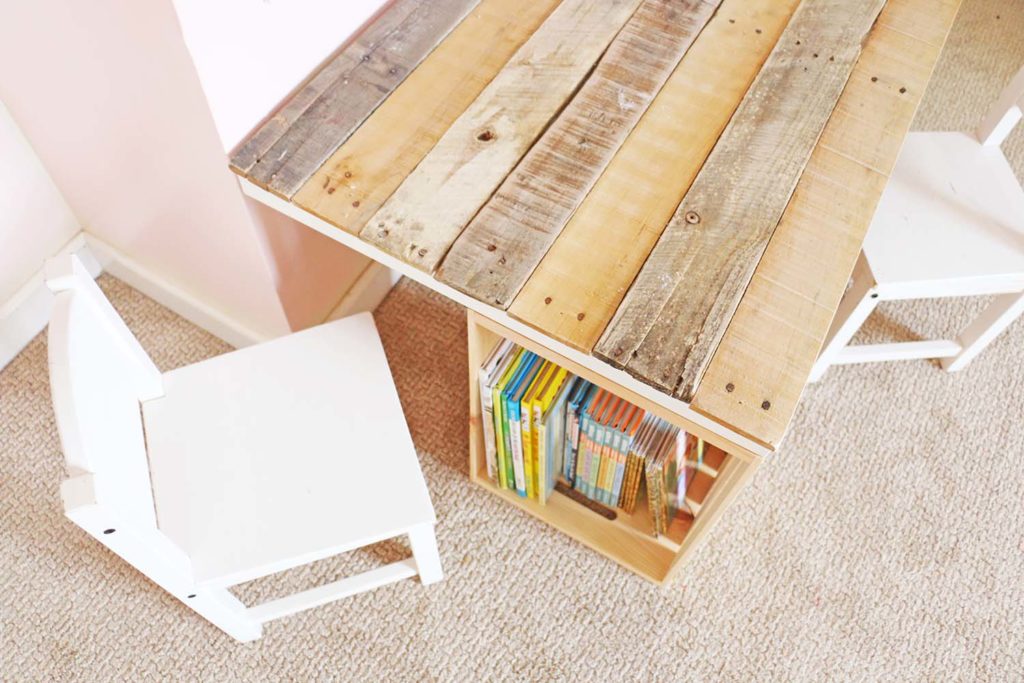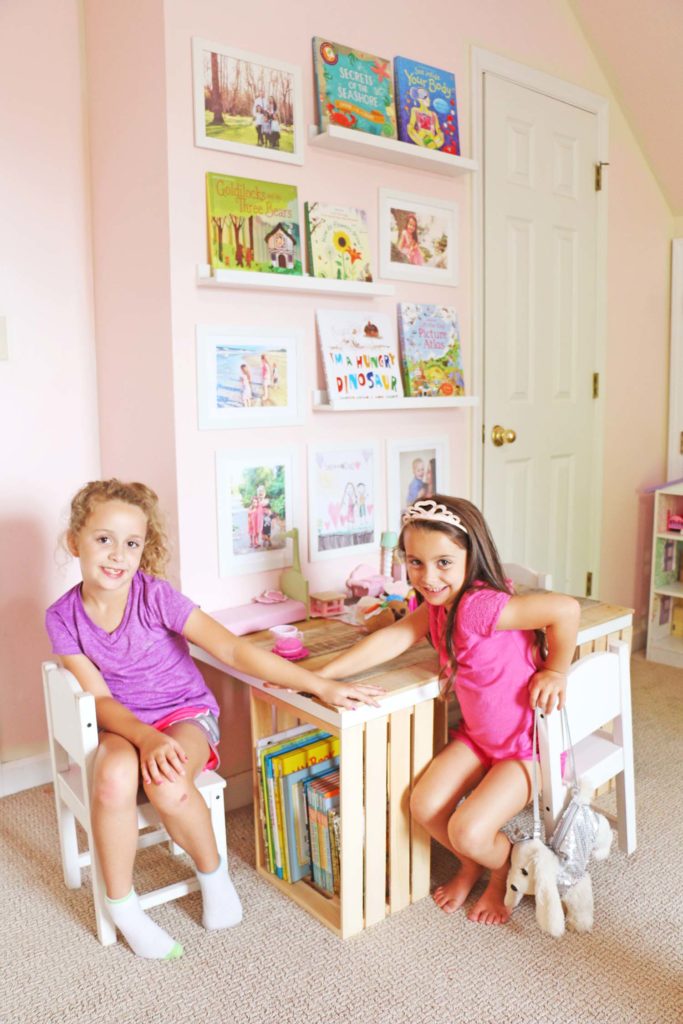 The IKEA chairs from their old kid table fit perfectly!
I love how they were able to slide right in and be out of the way!
The side spots are smaller and then the middle opening is a big larger.
Perfect for our Micah, Sienna and Sophia!

This project came together super fast! 30 minutes tops.
SUPPLIES:
Nail Gun (makes it easy but you could use a hammer!)
Reclaimed Pallet Parts
IKEA Table top (of your choice- or something similar!)
3 Large Crates (They come in a 3 pack set!)
Sander
THREE STEPS:
1. Nail the Pallet pieces onto the table. (we didn't even cut! They fit perfect!)
2. Attach table top to the crates
3. Sand down the top and you're done!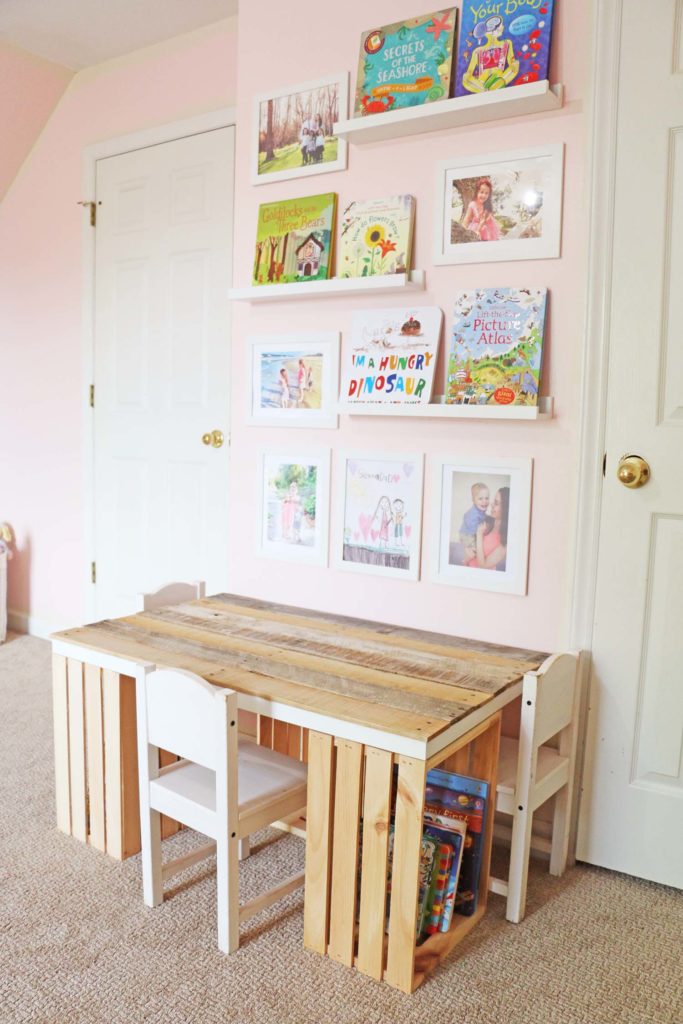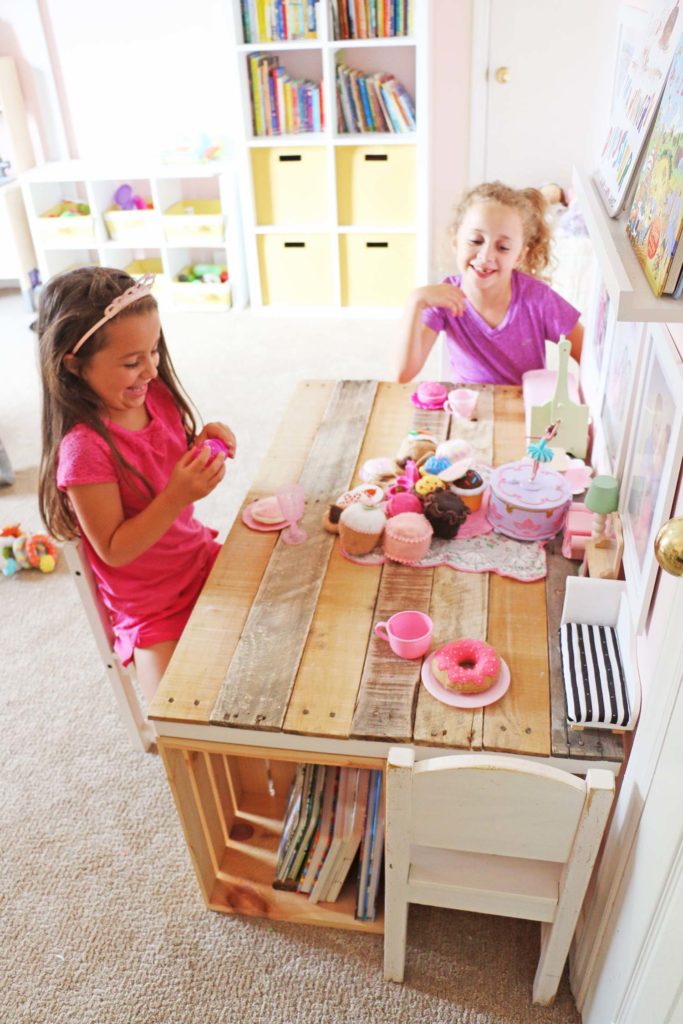 I want to do another crate project for Micah and Asher's room.
You take a crate and put tubbing(cut to fit) and create a little matchbox car parking garage/crate!
But today… is kid table details! The girls loveeeee it and that makes me happy. :)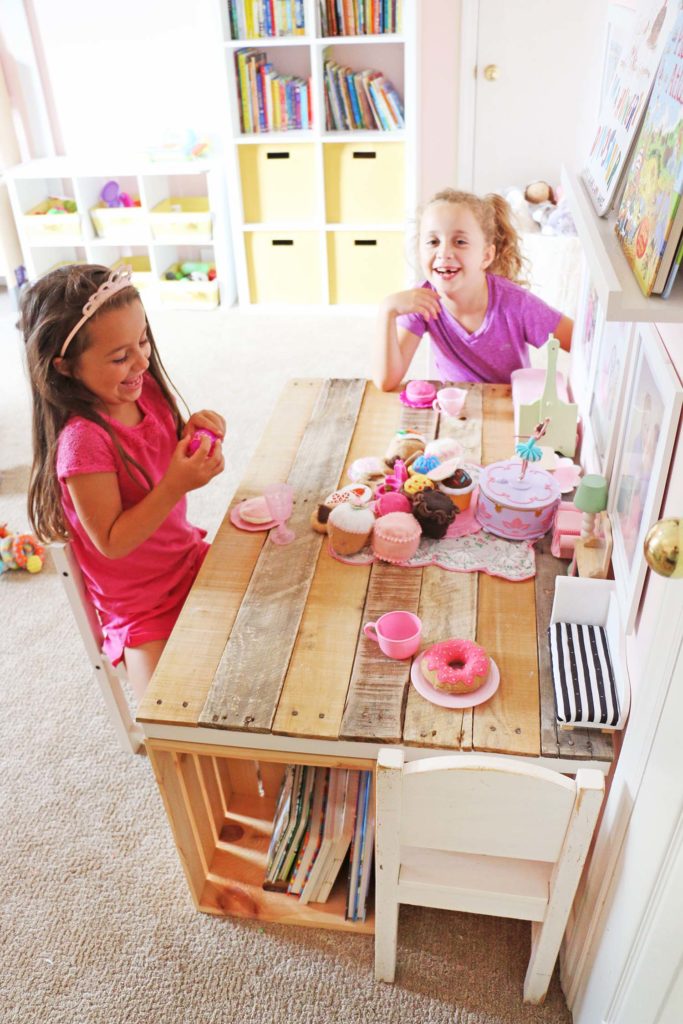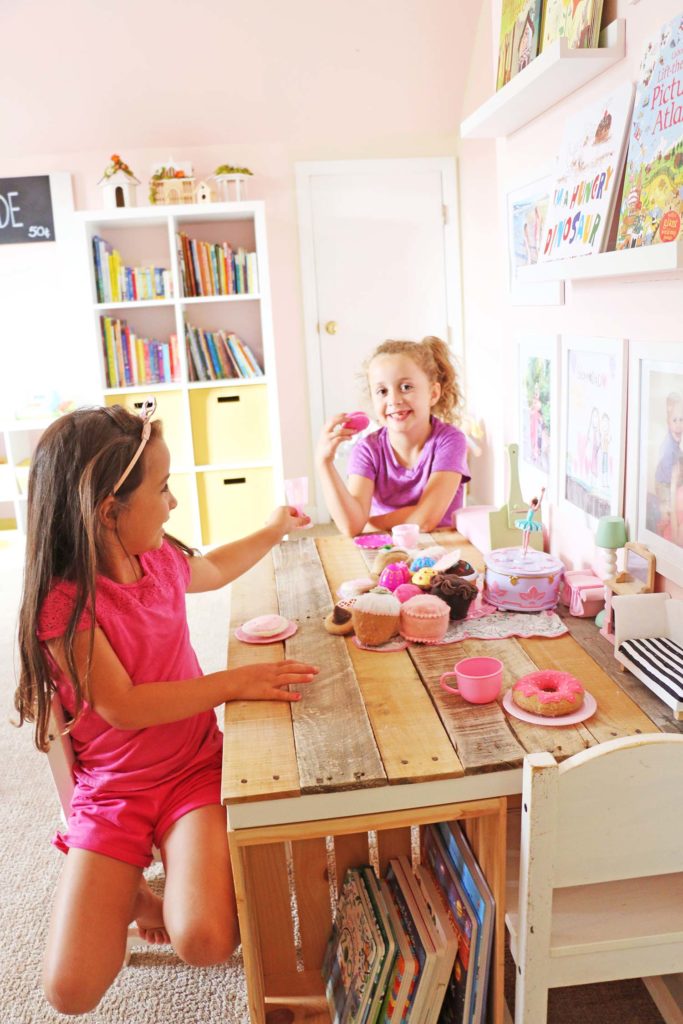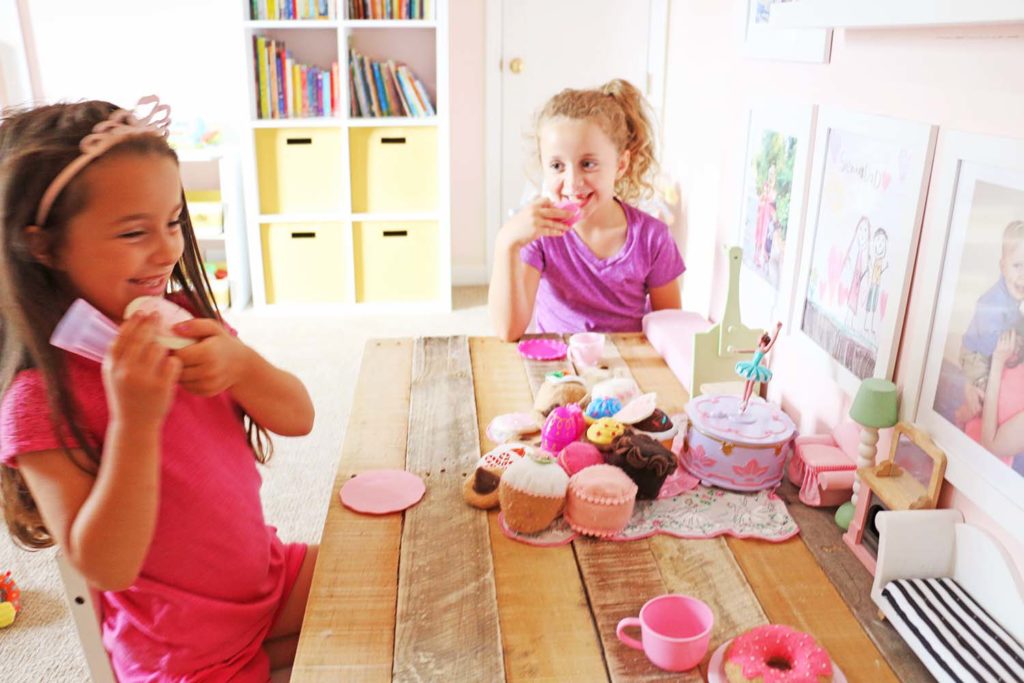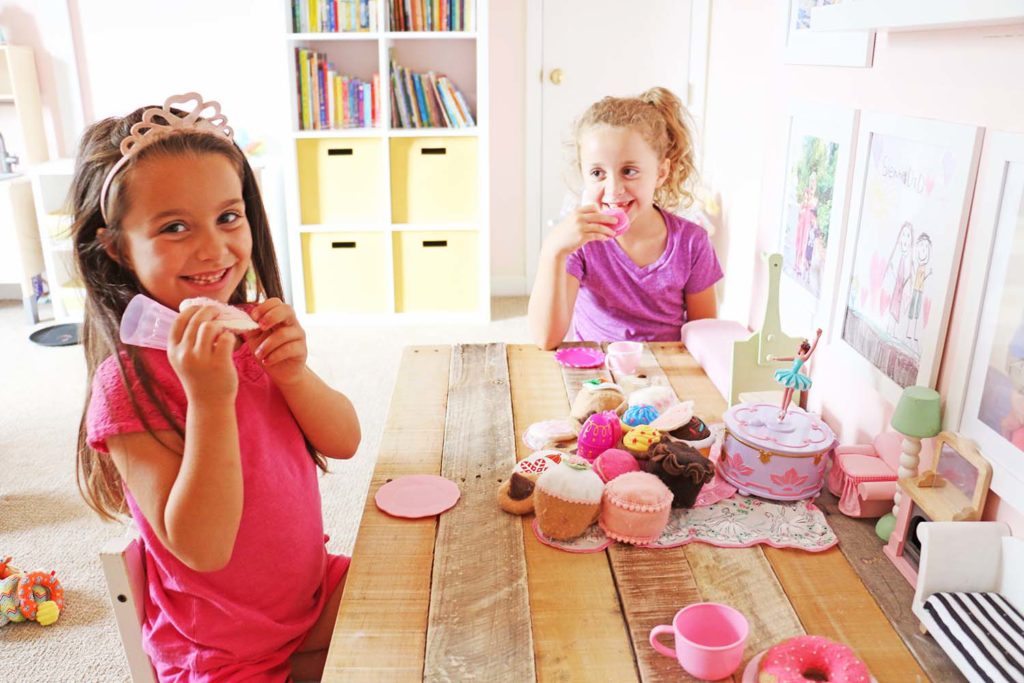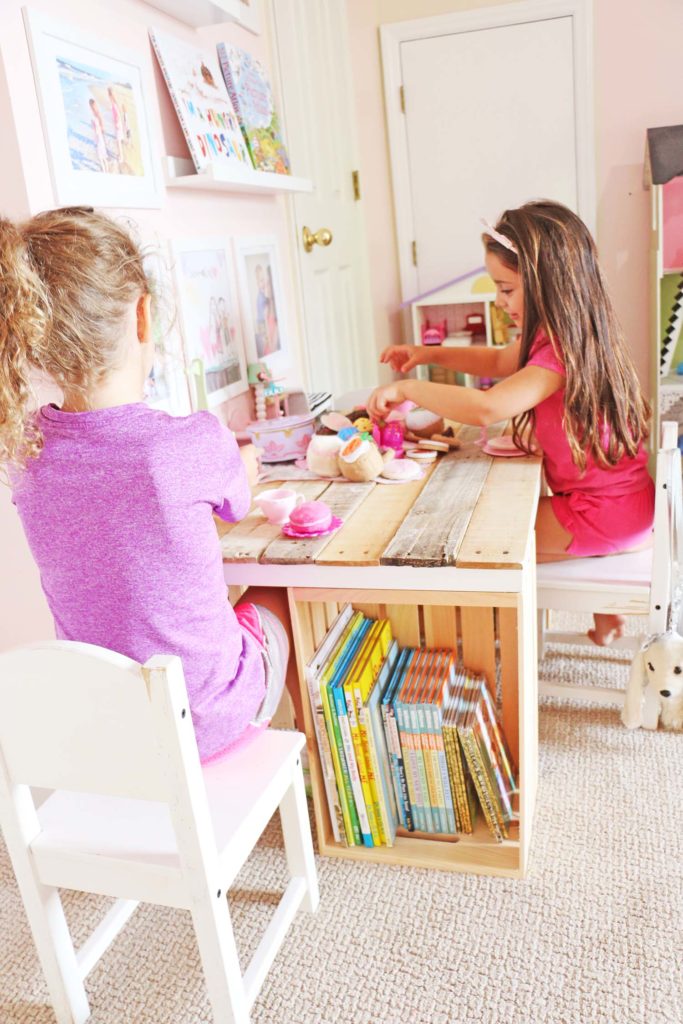 We don't have a huge space for their room so any table we did had to have some sort of storage as a part of it.
There's three crates total. We are adding more and more books to our collection this year.
Filling up all the book shelves! (It's a yearly goal of mine!)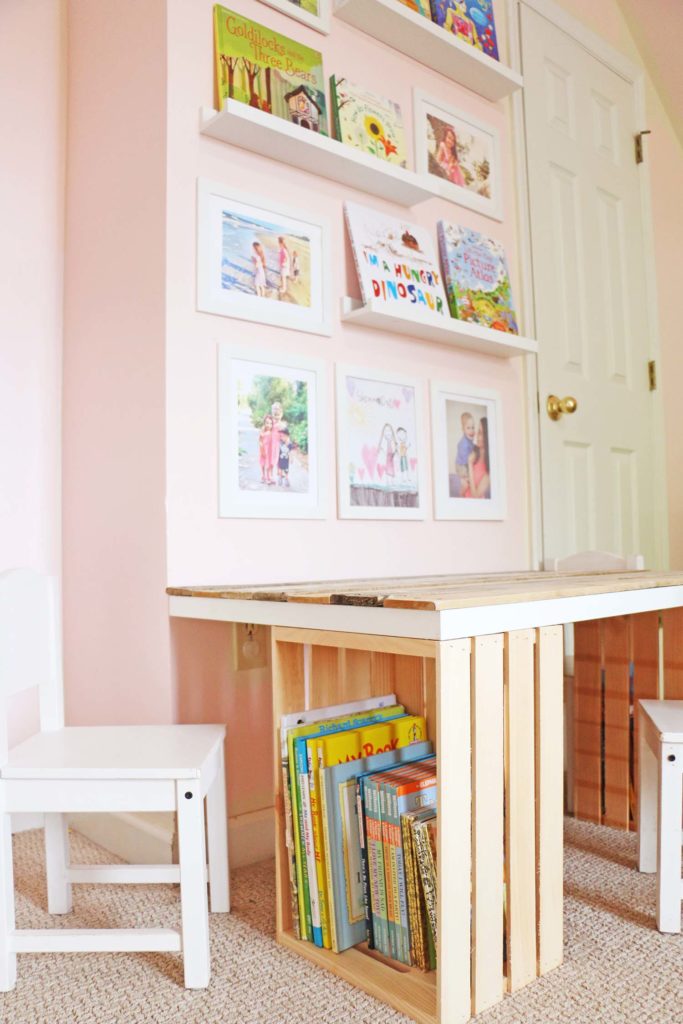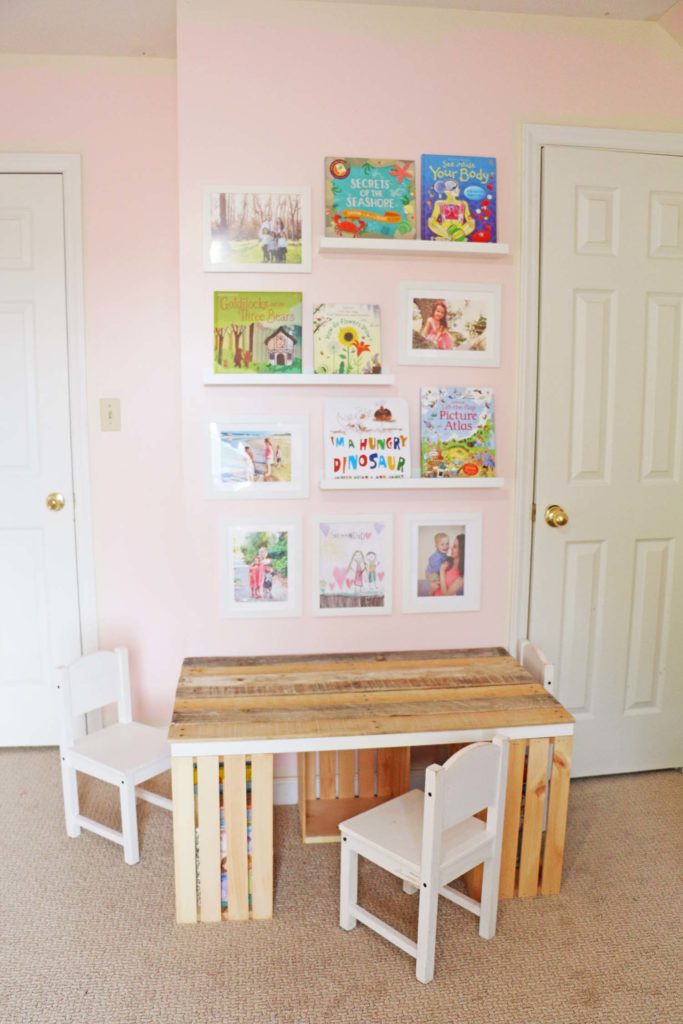 I'll try to share more of the girls' room soon!
It's the play room too so we hang out in there a lot.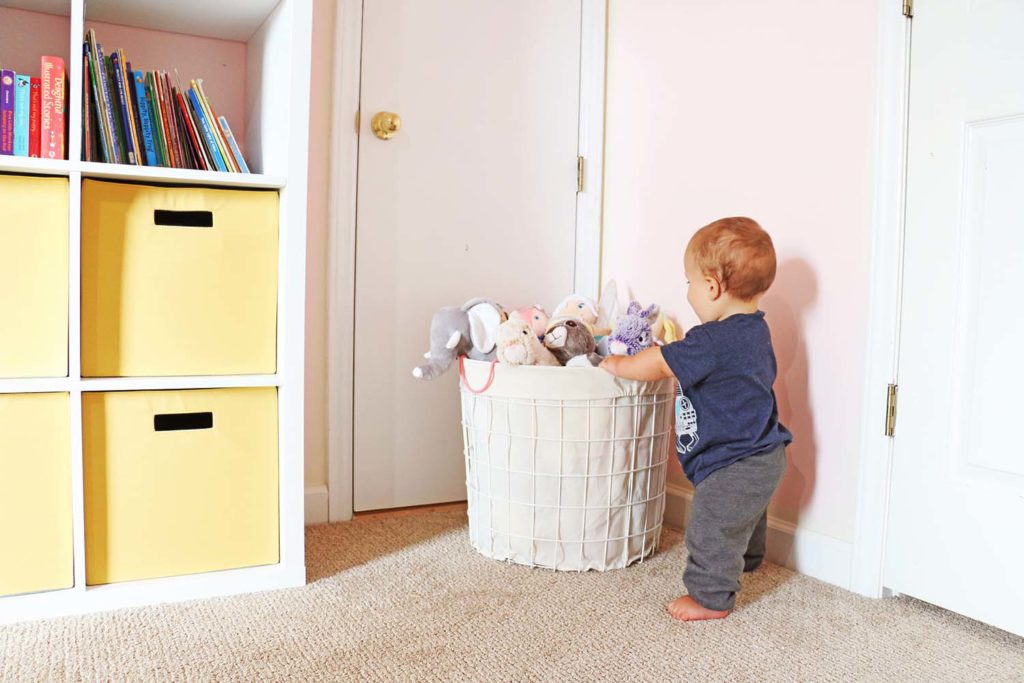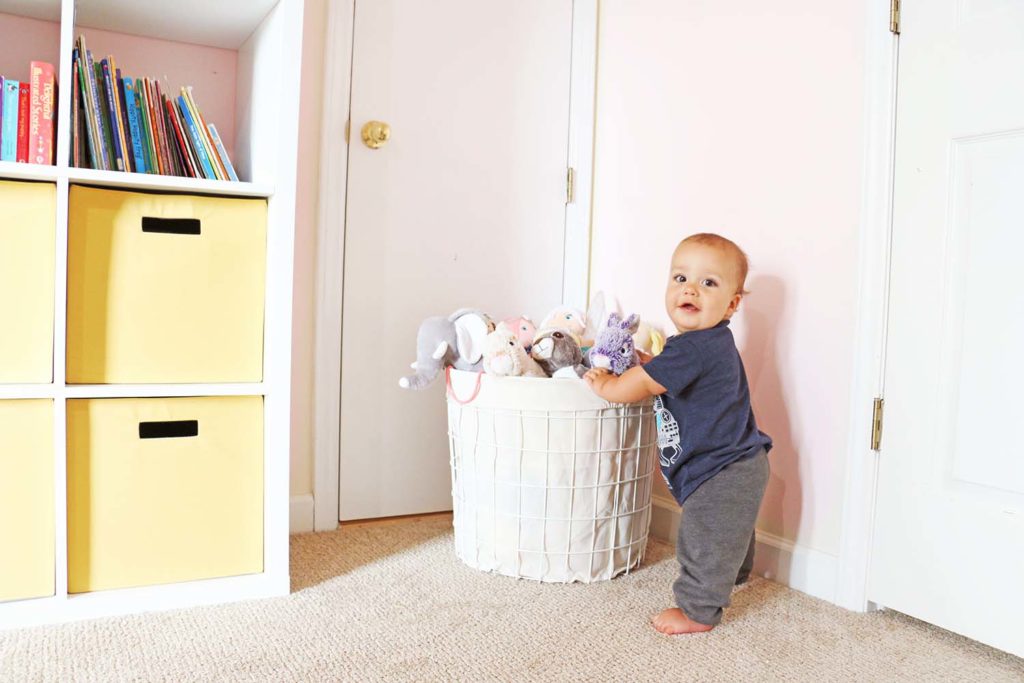 HOME DEPOT GIFT CARD GIVEAWAY!
Loved teaming up with Crates & Pallet for this post and am excited to share the love with all of you!
They are giving away a $50 gift card to Home Depot to one of my readers!
a Rafflecopter giveaway