I first made this recipe as newlyweds for our first Christmas.
Everyone loved it so much that I've been making it ever since!
People are always asking for the recipe so here you go!
Your soon to be favorite casserole…Sausage Egg Strata
This is a great recipe for Holidays because I always prep it the night before, it sets up
all night in the fridge and then you can just pop it in the oven in the morning!
The house starts smelling amazing and by the time everyone is ready to eat it's toasty and yummy!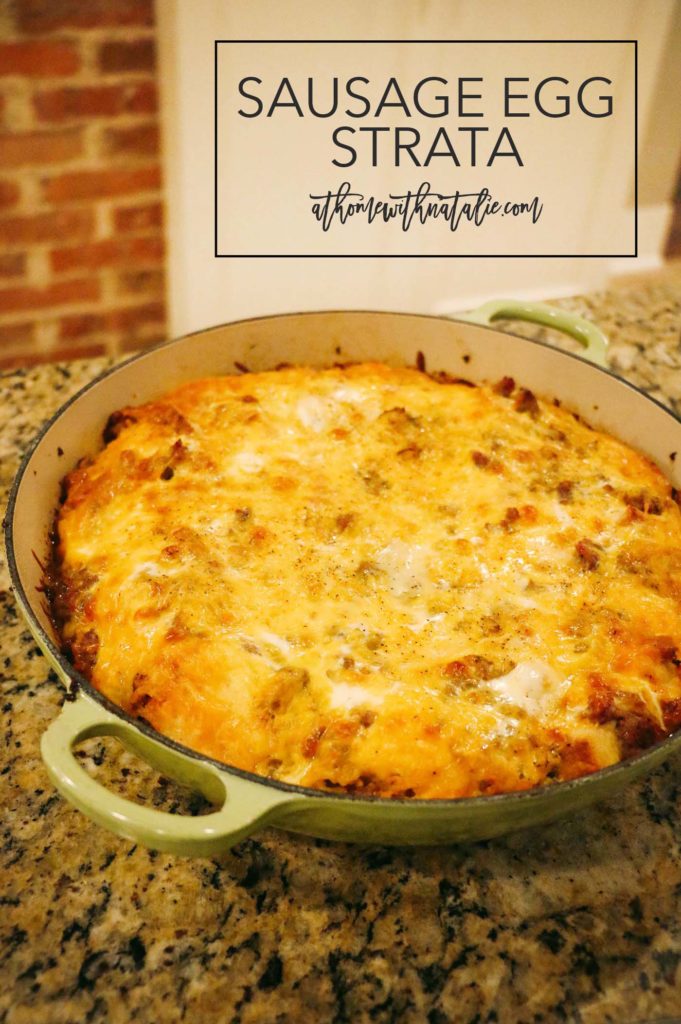 INGREDIENTS:
1 lb pork sausage

6 (1 ounce) slices of bread, cubed

2 cups shredded cheddar cheese

6 eggs

2 cups milk

1 tsp ground dry mustard

(I don't add any salt because the sausage has enough in it.

I prefer to let people salt and pepper to taste on their plate!)
*I originally found this recipe via pinterest-no link available*
-Place sausage in large deep skillet.
Cook over medium heat until evenly brown.
Drain and set aside
-Layer bread cubes, sausage and cheddar cheese in a lgihtly greased 7×11″ baking dish.
-In a bowl beat egg, milk, salt, mustard.
Pour egg mixture over bread cube mixture.
-Cover it refrigerated 8 hours/overnight
-Remove from the fridge 30 minutes before baking.
-Preheat 350 Degrees.
Bake 50-60 Minutes.
Let stand 10 minutes.
Serves 8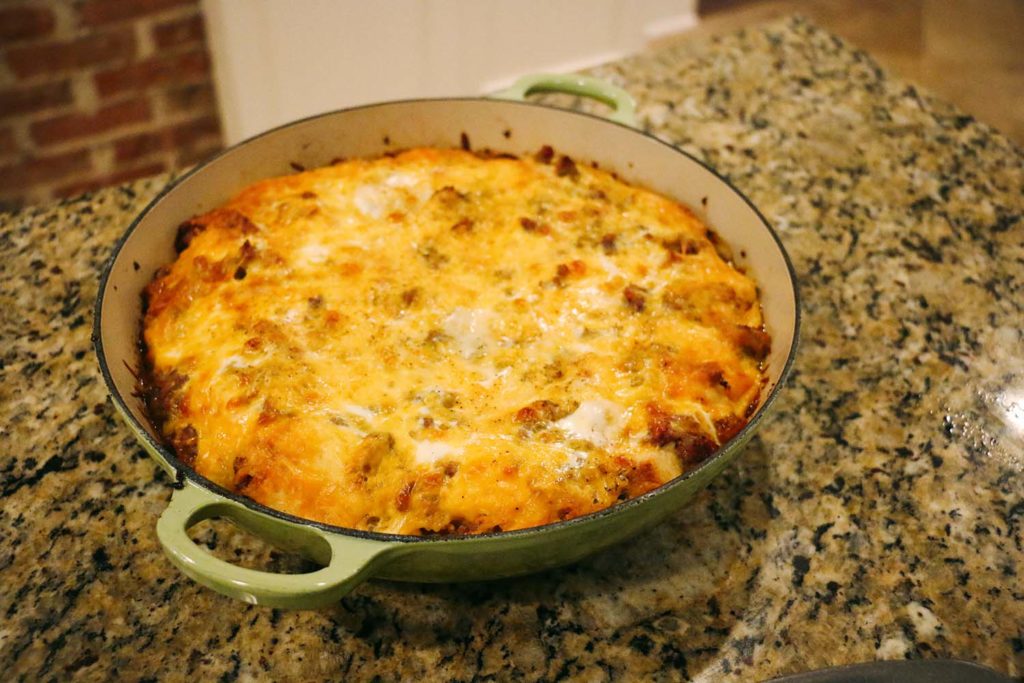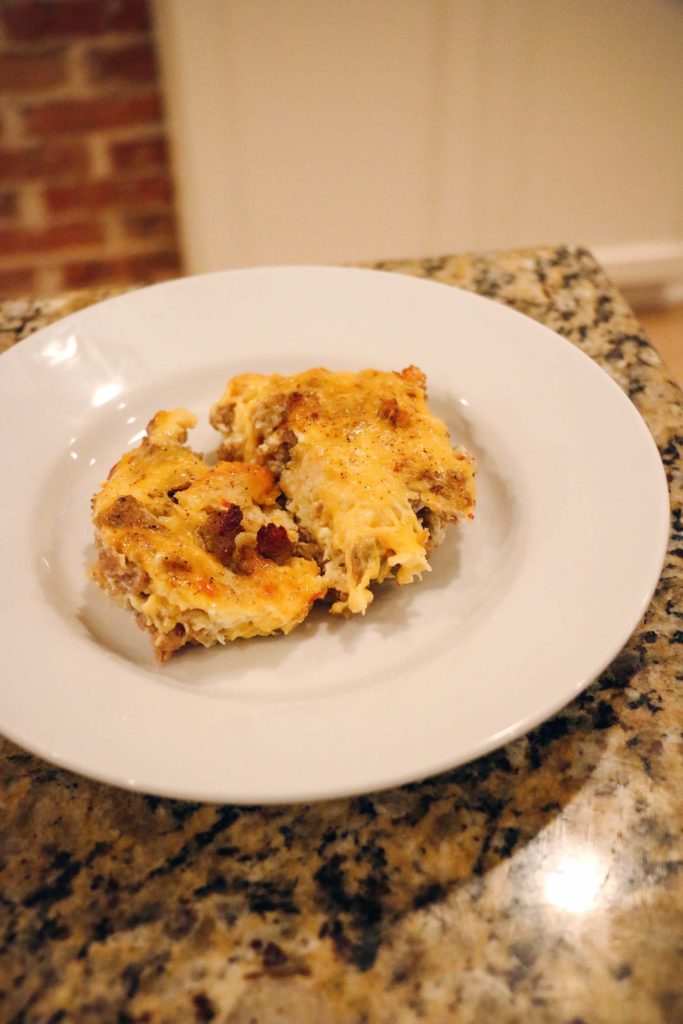 I hope you give it a try I promise it'll become a family favorite.
This would be great for a special brunch or if you have company and need to serve a crowd!
Thanks for stopping by the blog. :)
Be sure to pin this recipe for the perfect day to make it. It's amazing!
FREE Meal Gifting Printable
We all know someone who would appreciate a yummy home cooked meal delivered right to their doorstep! This gift idea is perfect for a family who just had a baby, adopted, is sick or as a random act of kindness! Grab my free printable!