Valentine's Day is around the corner!!
My kids love bringing something special in to give their teachers.
They are always beaming with pride over it!
I discovered something so delicious this month, that I knew that
I wanted to somehow package it up cute to use for gifts this year.
I shared this yummy treat in my recent favorite things post…
but if you haven't found them yet in your Target's cookie aisle….
GIRL, I'm about to blow your mind.
If you have any chocolate lovers in your life…
The Oreo Thin Bites Fudge Dipped are going to be your new favorite things!
We dressed them up for Valentine's Day and had an easy and yummy treat jar for our teacher gifts this year!
If you can't find them at Target you can find them on Amazon (my Target doesn't always have them stocked.)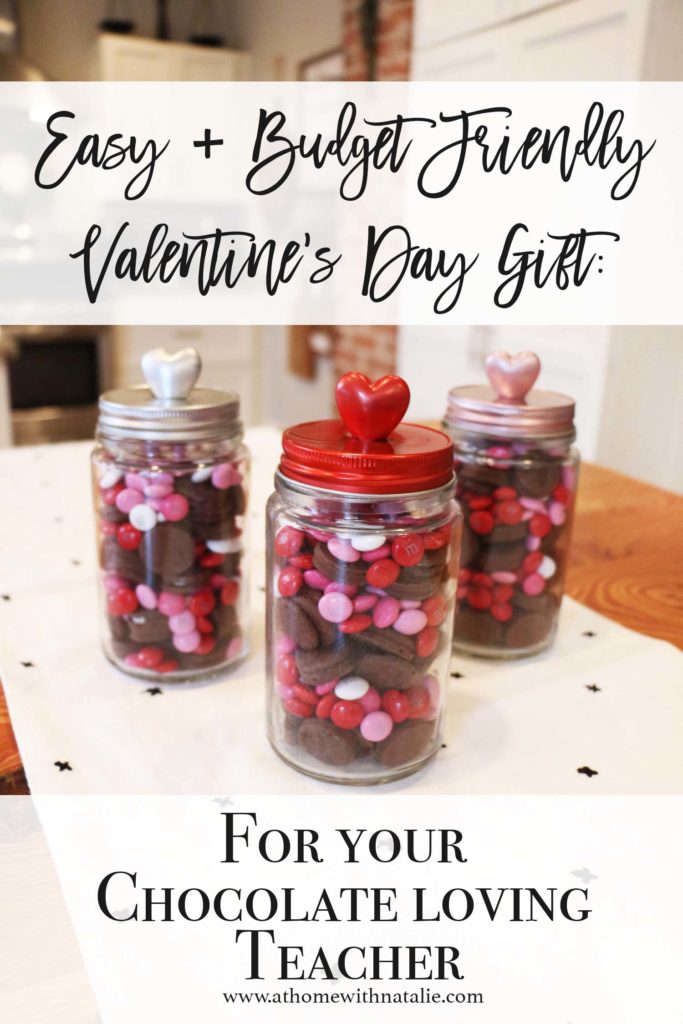 All you need for this teacher gift is some sort of container…
I grabbed these from the Holiday section at Target.
You'll also want some Valentine's Day themed M&M's to help make it more festive!
And of course the Oreo Thins Bites Fudge Dipped.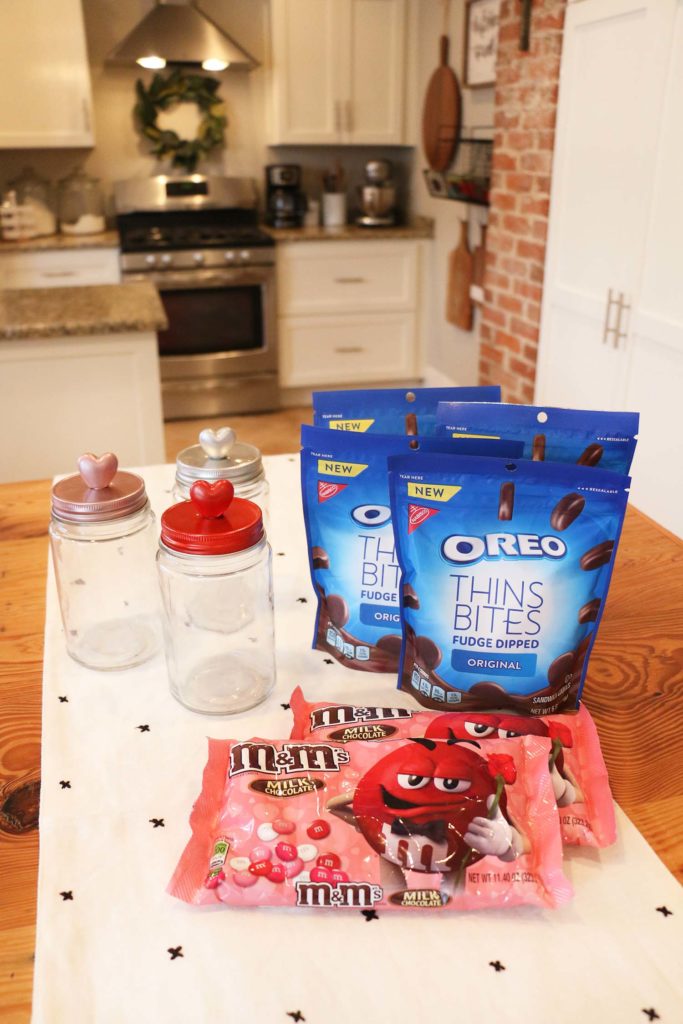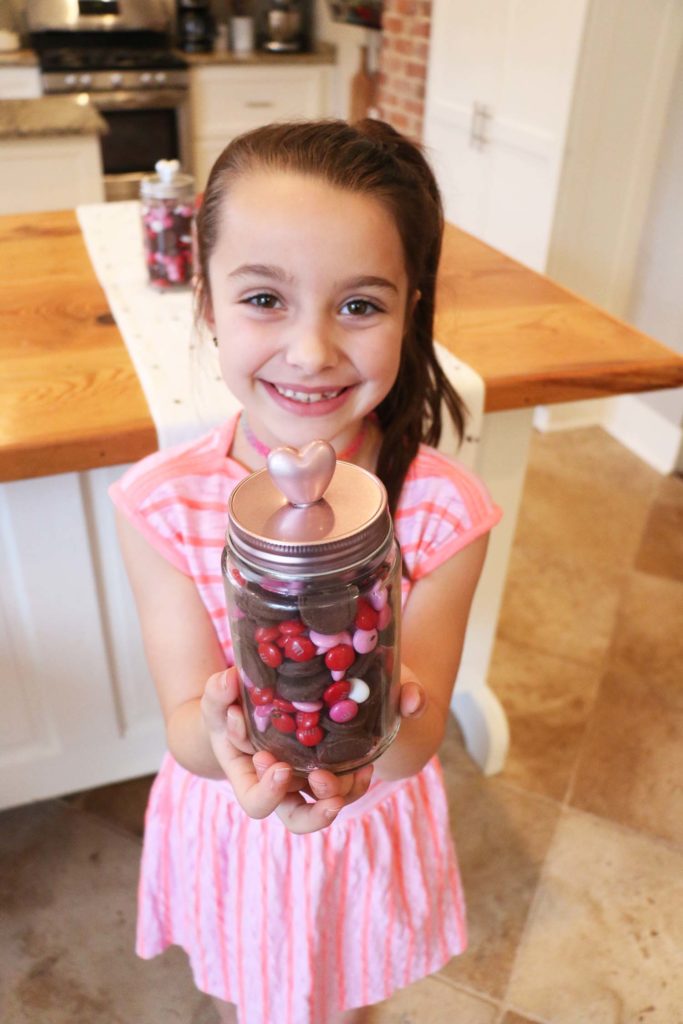 We layered the Oreos with the M&M's to better fill up the jars and add the pops of color!
I don't know if you have ever had chocolate covered oreos….
but these thin fudge ones are practically the same thing but smaller…
AND you didn't have to deal with melting chocolate and dipping oreos for this gift!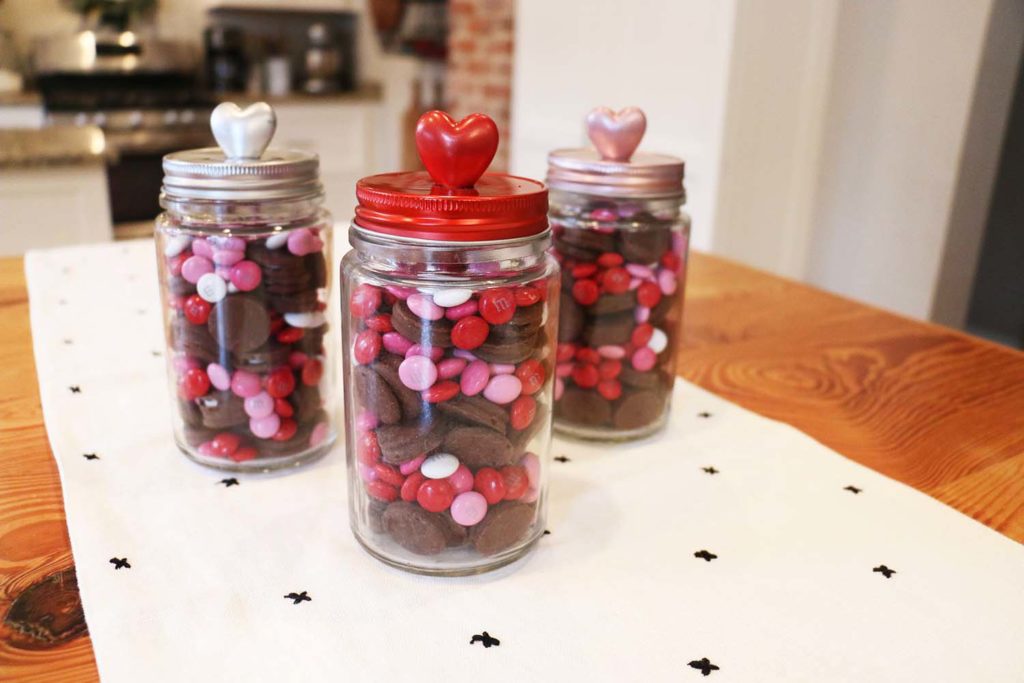 I love these cute jars from the holiday section this year.
The Hearts wouldn't last long in our house…but they made cute gift jars!
But a broken heart could always be fixed with some hot glue! ;)
You could also use basic canning jars and decorate with some of the festive ribbon that I saw in the bargain bin section!
Have fun with it! The kids claimed their lid colors…
Sienna was, pink. of course. ;)
Micah wanted silver and Sophia wanted red!
It just happened to work out that they had three color options.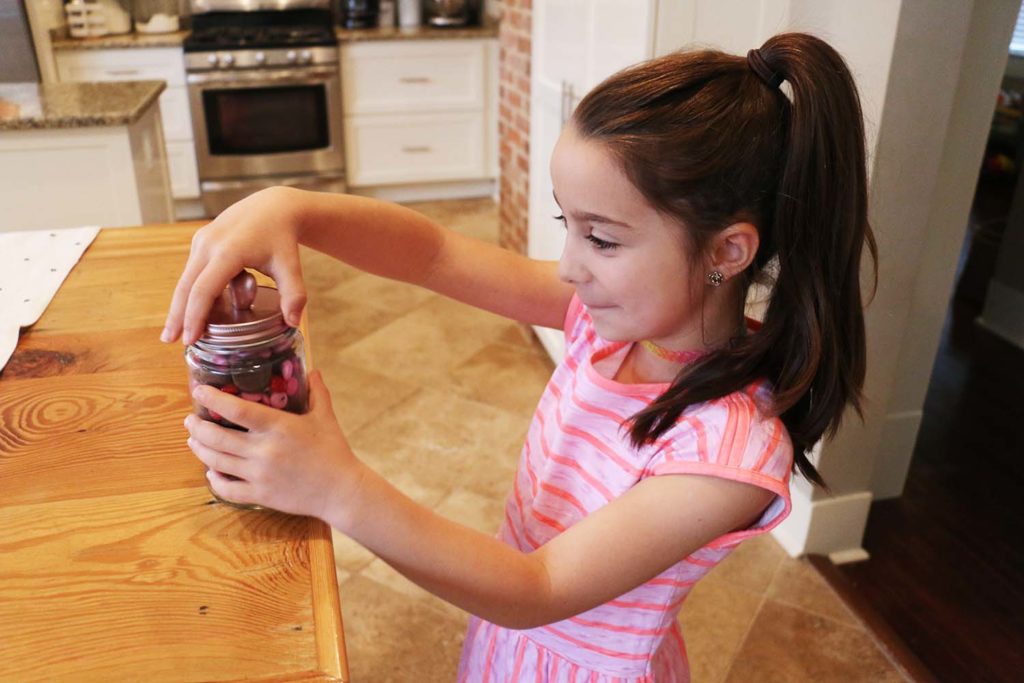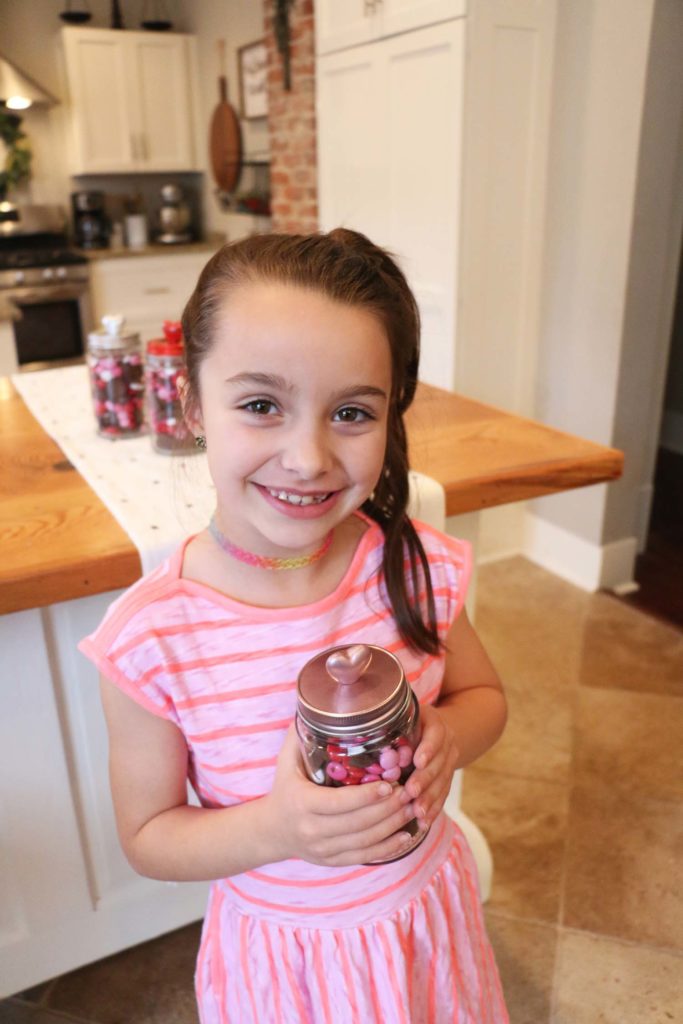 I hope that you get inspired to work up some fun treats for the teachers in your life!
We are so thankful for everything they do for our kids…
a little sweet treat for our chocolate loving teachers is the least we could do!
We hope it brightens their day. :)
I ALSO have something up my sleeve that might brighten YOUR DAY!
I teamed up with some of my blog and insta friends to share an incredible Giveaway!
$200 Target Gift Card and a $75 Babo Botanicals package!
I love following these girls and think you will too!
We are all sharing some fun Valentine's Day themed posts today!
Have fun hopping around, if you aren't following them already I'm sure you are going to want too.
I love following genuine girls who lift me up with their posts but also I feel connected too!
Veronika is sharing a yummy Banana bread recipe today. (um, be right over with my plate! ;)
Sandy is sharing three Valentine's Day looks: casual to dressy. I love her style!
Dani is sharing on how to make Valentine's Day special for your littles too. Love her heart!
Heather is sharing on Valentine's Day dresses at different price points!
Angela is a "real life" friend that I just adore and she's sharing a fun Valentine's Day post today too!
I love a good ol blog hop! Takes me back to the early days of blogging.
I hope you go say hey and tell them you came over from Natalie's! :)
Have you blogged anything Valentine's Day themed? Comment below so I can check it out!
Did you love this teacher gift idea?! Want to save it for later??
Here's an image to pin. Pin away my loves!
And grab a pack of those Oreos.…
and then message me on Instagram about how I'm the worst because
they are AMAZING and you want to eat them every day.
Don't say I didn't warn you. ;)
*Today's post contains an affiliate link- thank you!*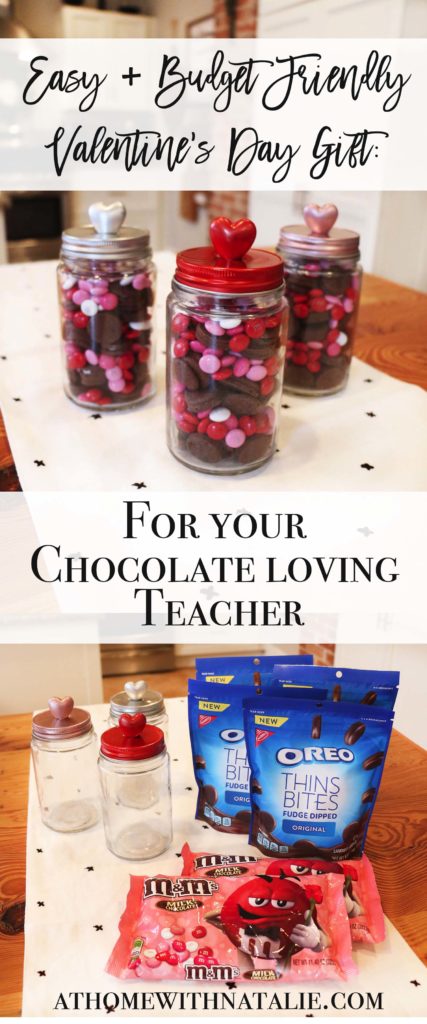 FREE Meal Gifting Printable
We all know someone who would appreciate a yummy home cooked meal delivered right to their doorstep! This gift idea is perfect for a family who just had a baby, adopted, is sick or as a random act of kindness! Grab my free printable!