Excited to have crossed "Pack the Hospital Bag" off the list!
With this being our fifth baby, I've figured out the items I have ended up
wanting to make sure I have and the ones I don't really end up needing.
The only thing not mentioned…. is nipple cream and nipple shields.
First time mamas pack those!
Here's a few things I should link that were mentioned/shown in the video.
1. My tote bag is from my etsy shop – "Yes, They are all mine!"
2. The Maternity leggings are from BLANQI.com
I wear those for a while then change out to the postpartum ones. LOVE love.
3. The nursing tanks from Target – Gilligan O'Malley
I tried to go into detail about each item in the video.
Just comment if you have any questions!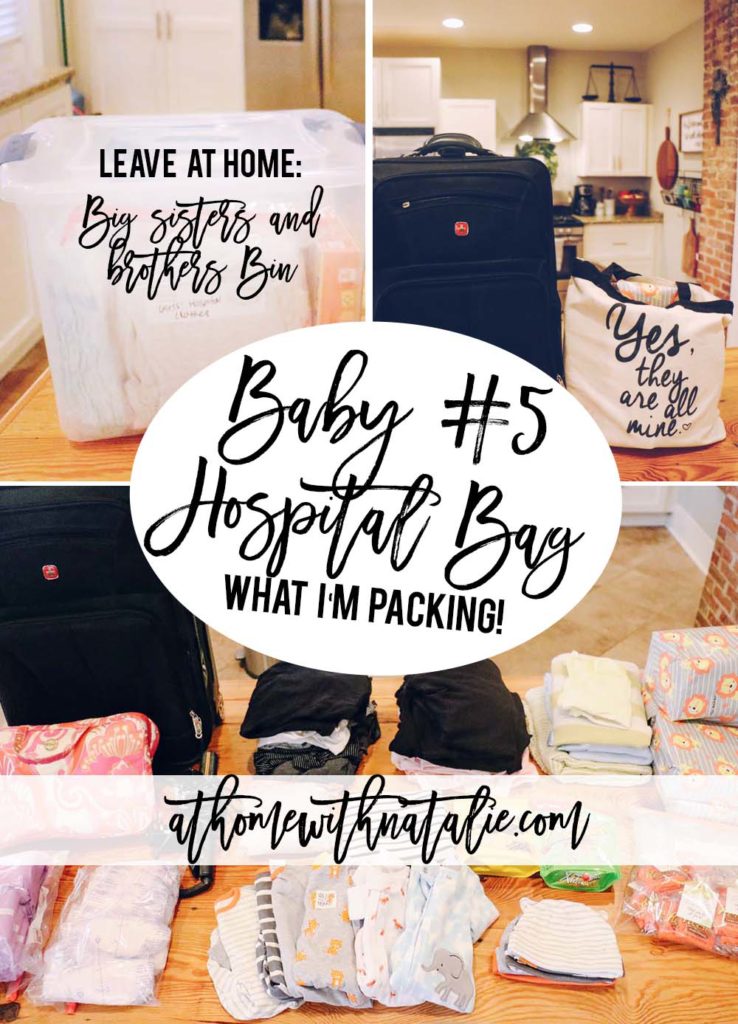 Not only do I pack my hospital bag…
but I also have a bag of "presents from baby."
We leave that in the car and Ben goes out to grab it before the big siblings arrive!
I like to have the presents be something with pieces or an activity so that it can be a good
distraction in case anyone is missing mom and dad.
They always are excited to open it in the hospital room!
I also pack a bin with some handy things in it for whoever, ideally my mom, watches
the kids while baby is being born or right after!
I pack outfits for the hospital so that they don't have to worry about what to put on them.
And I like having cute outfits/photo planned for that first
moment they meet their new baby brother or sister. Neutrals and comfy.
I also throw in that bin some snacks, and a little ziplock bag of presents (blind bags) for each kid.
These are marked open when you want/need.
Just in case someone is missing mama and daddy…
it can lighten the mood and distract them! My kids love blind bags.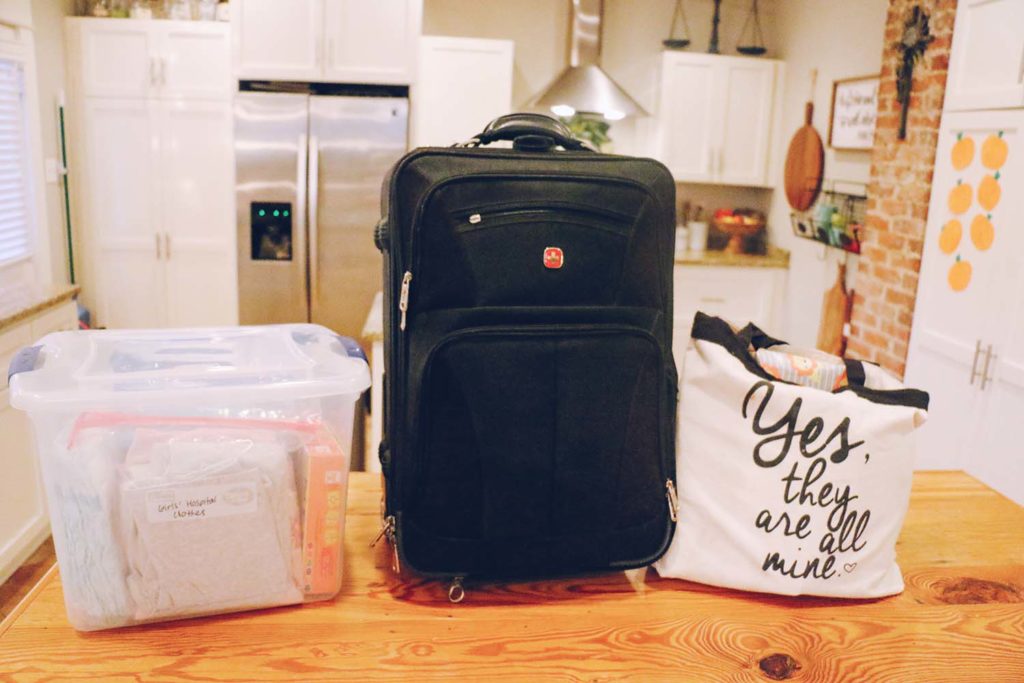 I pack the basics but also some extra more special/fun items like the gifts for the nurses!
I want them to know how much we appreciate them and also they
are great for hospital room visitors too. A nice surprise!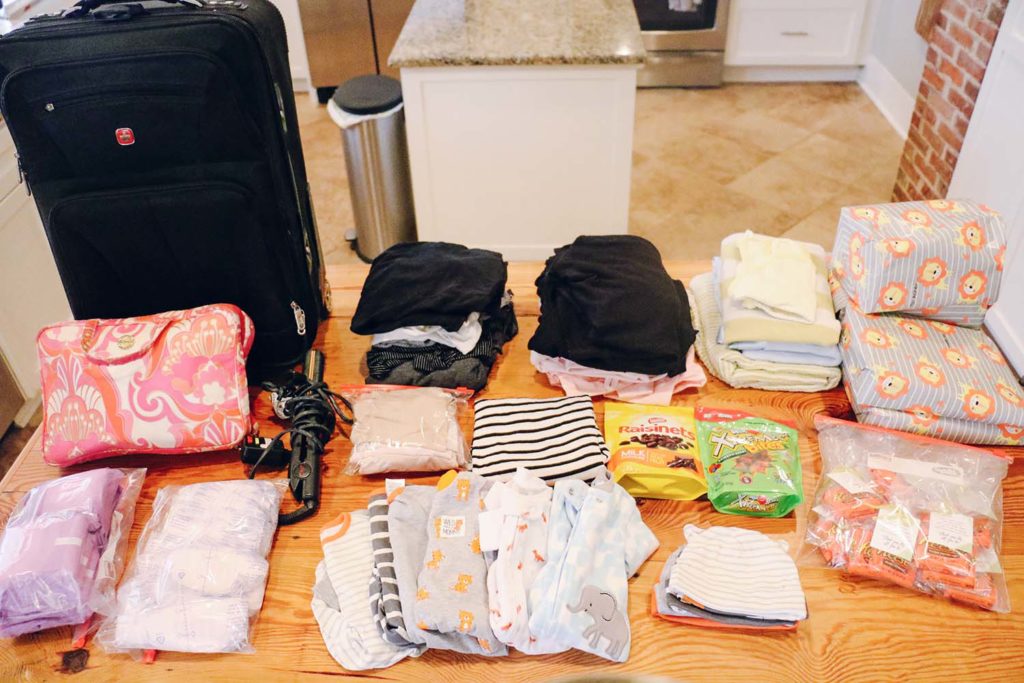 I hope this was a helpful post.
Good luck to those of you who are packing your own hospital bags!
YAY! It's almost baby time!
Would love to have you follow us over on our YouTube Channel.
You can subscribe and get all of our videos straight to your inbox.
We have a lot of fun videos coming soon and we always post them there first!
Can't wait to share our adventures as a family of 7! ah!