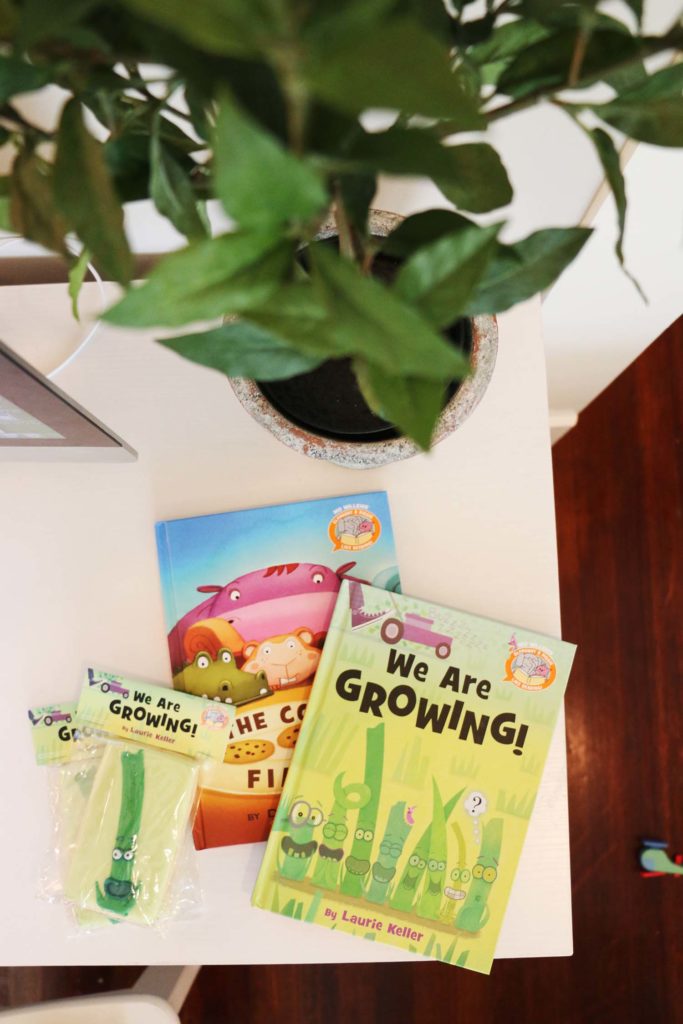 We love Elephant and Piggie in our house so we were so excited
to hear that Mo Willems created a new beginning-reader series!
The first two books in the #EPLR series hit shelves September 20th:
We are Growing and Cookie Fiasco.
We were lucky enough to get a fun MO-MAIL with the books and some cute cookies.
The girls were so excited!! We love the style of these books… it makes reading so fun.
Our shelves are filled with Mo Willems books. We recently got the Thank You Book and it's still a favorite.


Best friends Elephant & Piggie introduce kids to their favorite books –
brought to life in original stories created by contemporary children's book authors and illustrators.
Each book speaks to kids' interests and abilities with stories filled with fun and funny!
It's the same cute dialogue-driven format, like Elephant & Piggie series…
so if you're a fan of that series you'll love these new ones!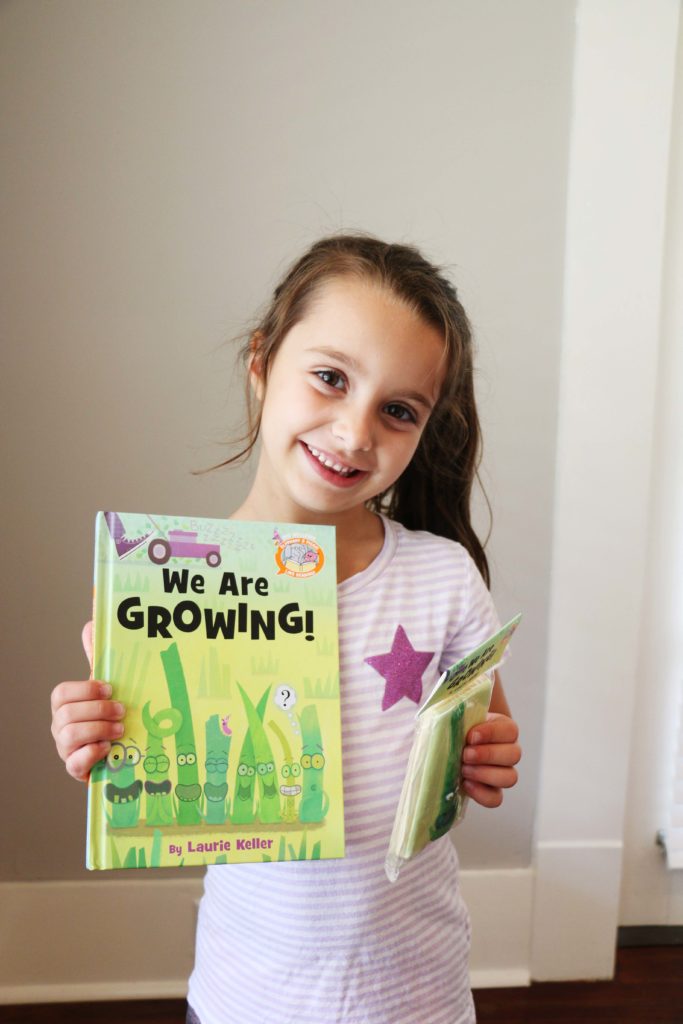 WE ARE GROWING
By award-winning author and illustrator Laurie Keller — In Stores September 20th
Synopsis
Growing up isn't always the EASIEST
Walt and his friends are growing up fast! Everyone is the something-est.
But . . . what about Walt? He is not the tallest, or the curliest, or the silliest.
He is not the anything-est! As a BIG surprise inches closer, Walt discovers something special of his own!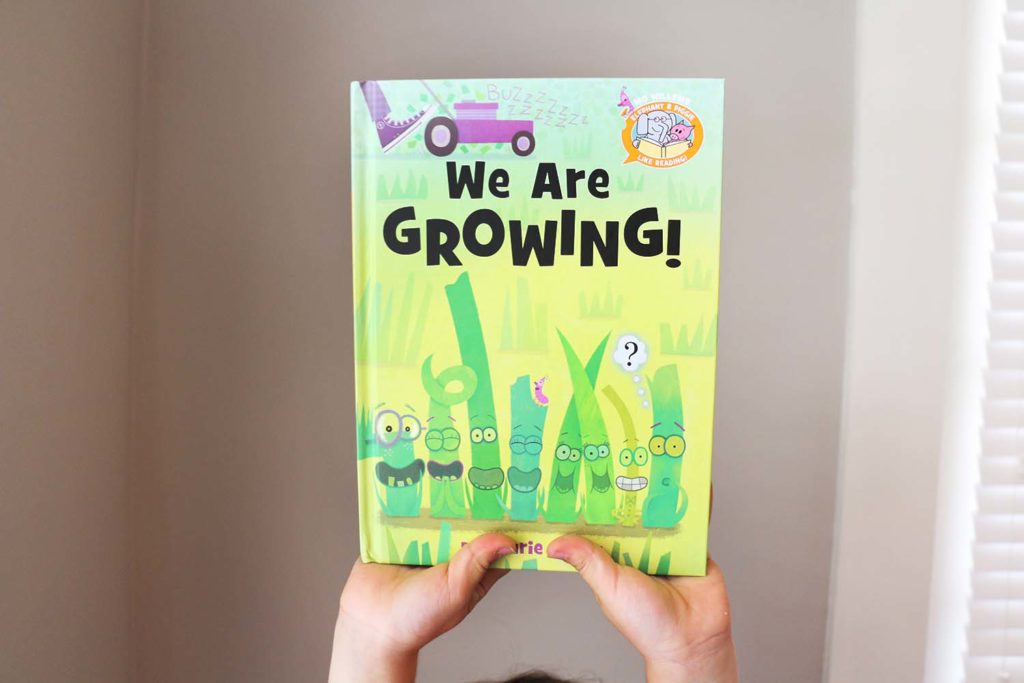 Sienna thought it was SO CUTE! We all giggled as we read it.
She's been on fire lately with reading and I loved giving her this new book to dive into!
The book is so colorful and fun. The style of writing really helps her feel comfortable reading.
I love how she puts different personalities into all the little grass characters when she reads their lines!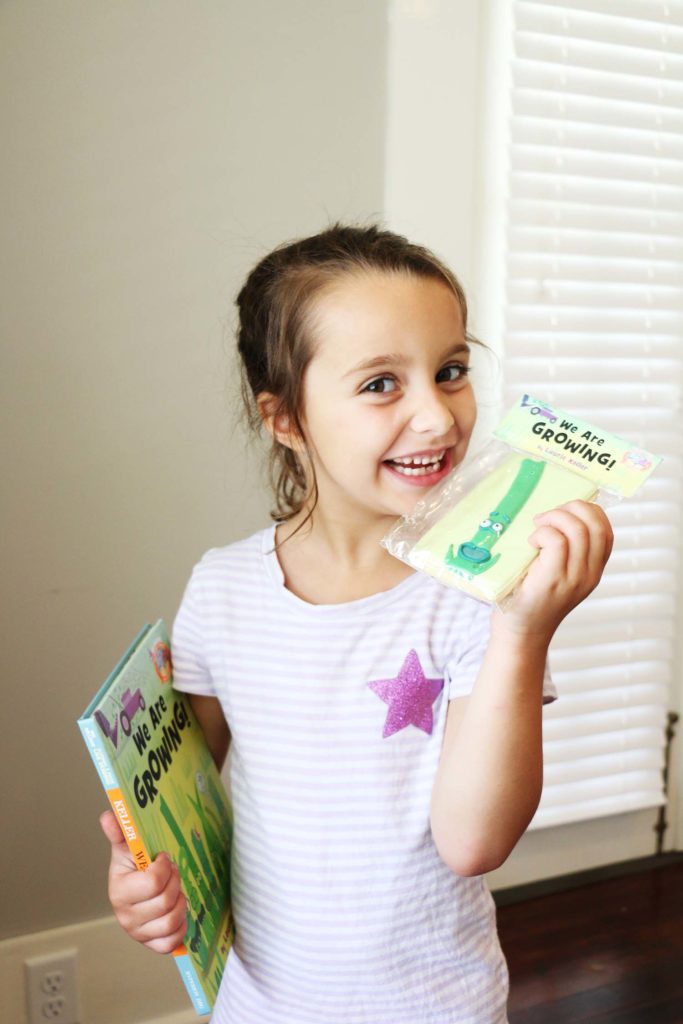 COOKIE FIASCO
By Caldecott Award winner Dan Santat — In Stores September 20th
Synopsis
Four Friends. Three Cookies. One Problem.
Hippo, Croc, and the Squirrels are determined to have equal cookies for all! But how?
There are only three cookies . . . And four of them. . . What's more, they need to act fast
before nervous Hippo breaks all the cookies into crumbs!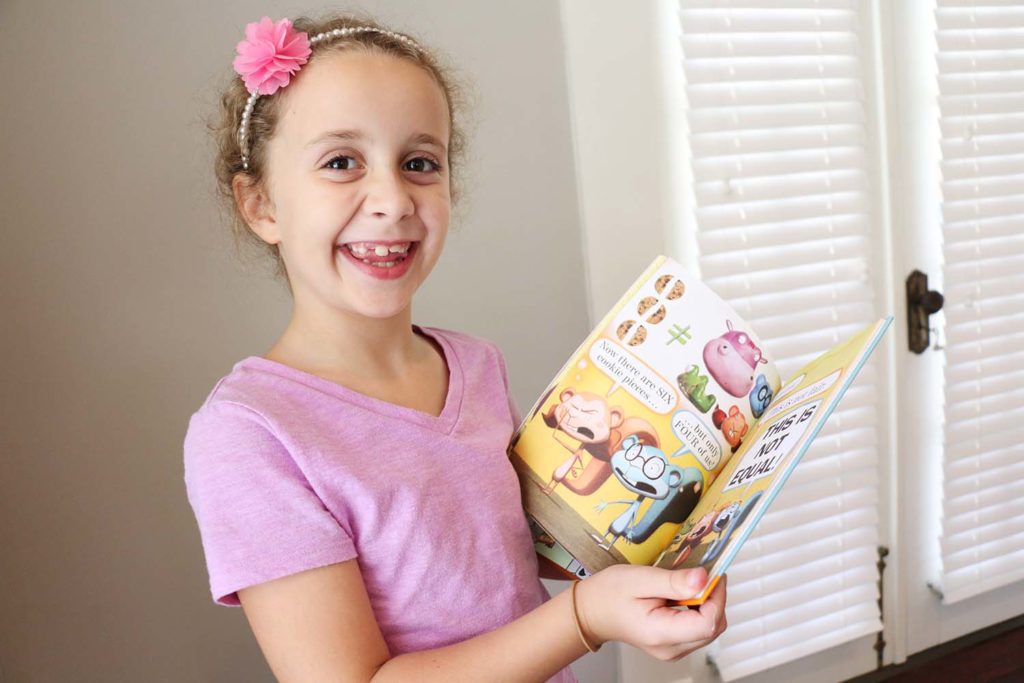 Sophia grabbed this one when it arrived… The characters looked so fun!
We are all about sharing in our house…learning to share that is. ;)
So I love giving them this book. It's silly and fun and loaded with personality!
The captions that are large on the page and all in caps,
are always read with passion!! haha. They think they are hilarious. ;)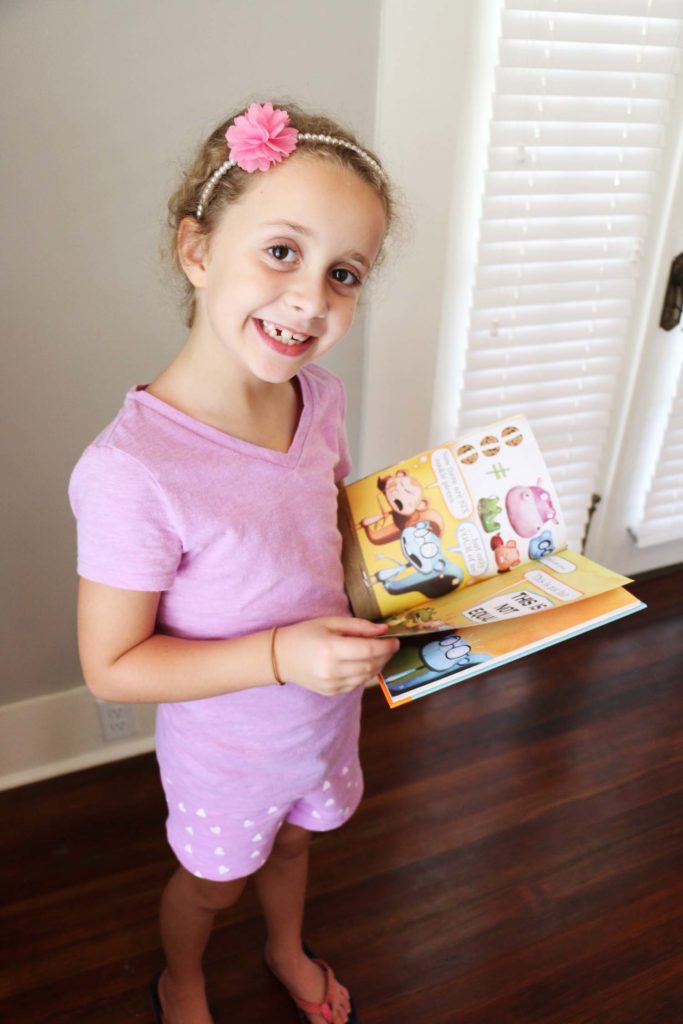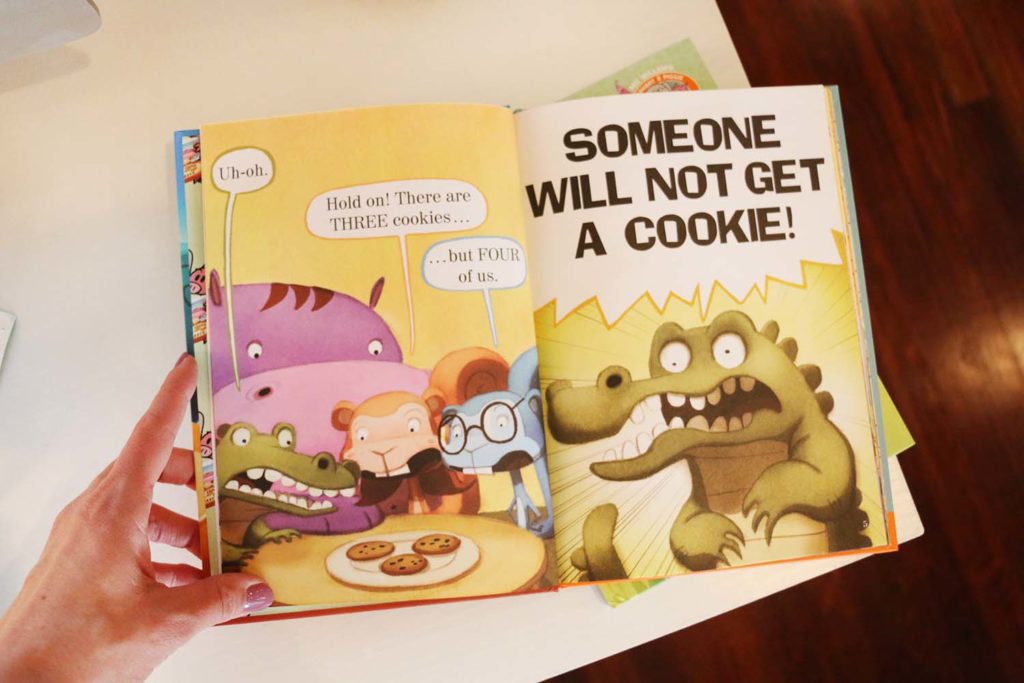 How cute are these cookies?
Grass never looked so tasty.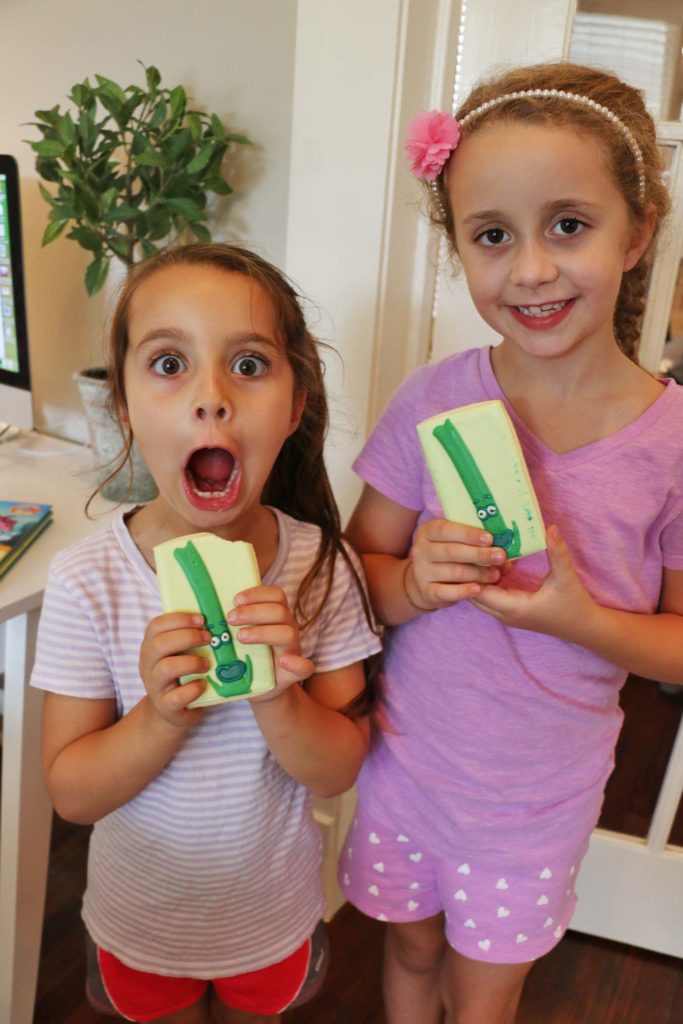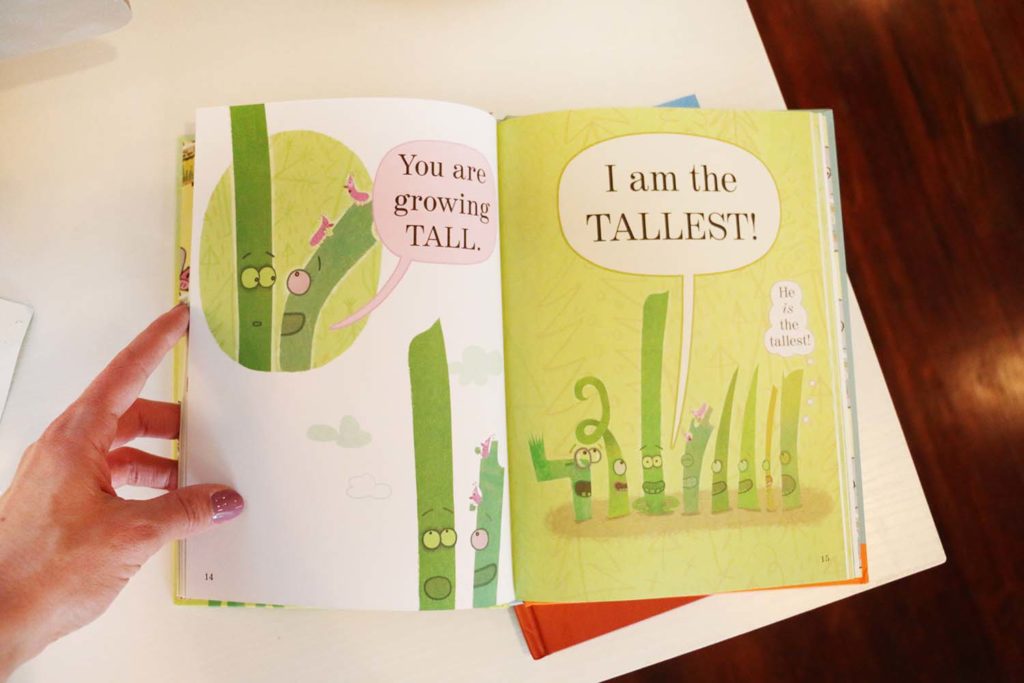 GIVEAWAY TIME!
Do you love these books?? Win your own fun Mo-Mail Package!
ENTER BELOW BY ANSWERING LEAVING A COMMENT:
Which Book do you think your child would like or What's your favorite cookie recipe!
Include your email address.
The Prize Pack will include:
+Copies of We Are Growing and Cookie Fiasco
+Branded cookies and branded pins
+Elephant & Piggie finger puppets
Open to US addresses only. Prizing provided by Disney-Hyperion.
Winner will be emailed September 20th and have 48 hours to claim their prize.
Thank you to Disney-Hyperion for sponsoring today's post!
We loved joining in to celebrate the release of We are Growing and Cookie Fiasco.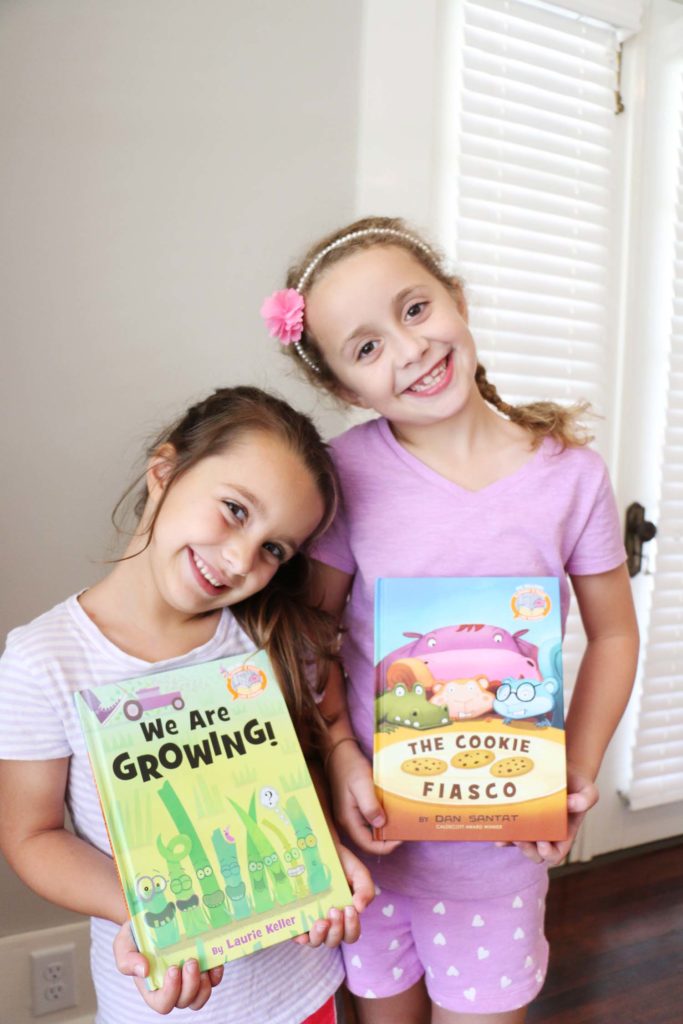 Visit PigeonPresents.com
Follow on Twitter: @DisneyHyperion @The_Pigeon @DSantat @LKellerBooks
Follow on Instagram: @DisneyBooks