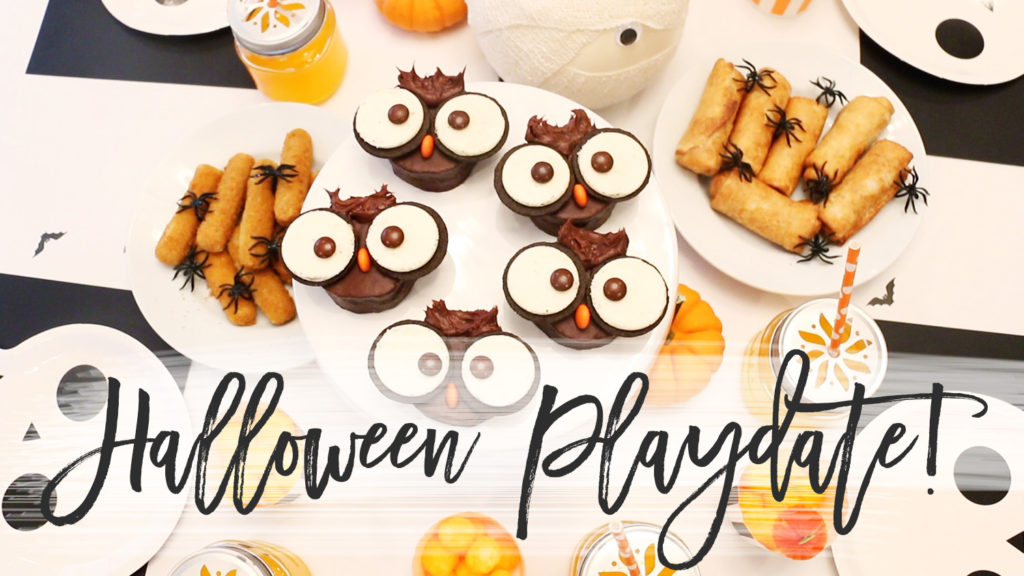 Last week I threw a Halloween Playdate for my kids and some of our friends!
I love having people over and getting creative with the kiddos.
It didn't take much to put this together either! I went to the store the day before and
grabbed some Pumpkins and other festive details.
I went down the freezer aisle and picked out some appetizers. I love the Farm Rich items.
I chose their mozzarella sicks and pepperoni rolls and made them spooky with spider rings.
(The kids LOVED them!) I set almost everything up the night before, after the kids went to bed…
and the day of all I did was make some owl treats and add the food/drinks to the table.
Excited to share all the details…
I hope you enjoy our video and get ideas for your own Halloween playdates or parties!

These mummy pumpkins were the easiest (and cleanest.) pumpkins to make for our centerpiece.
It was spooky cute for the kids and I love easy DIY's!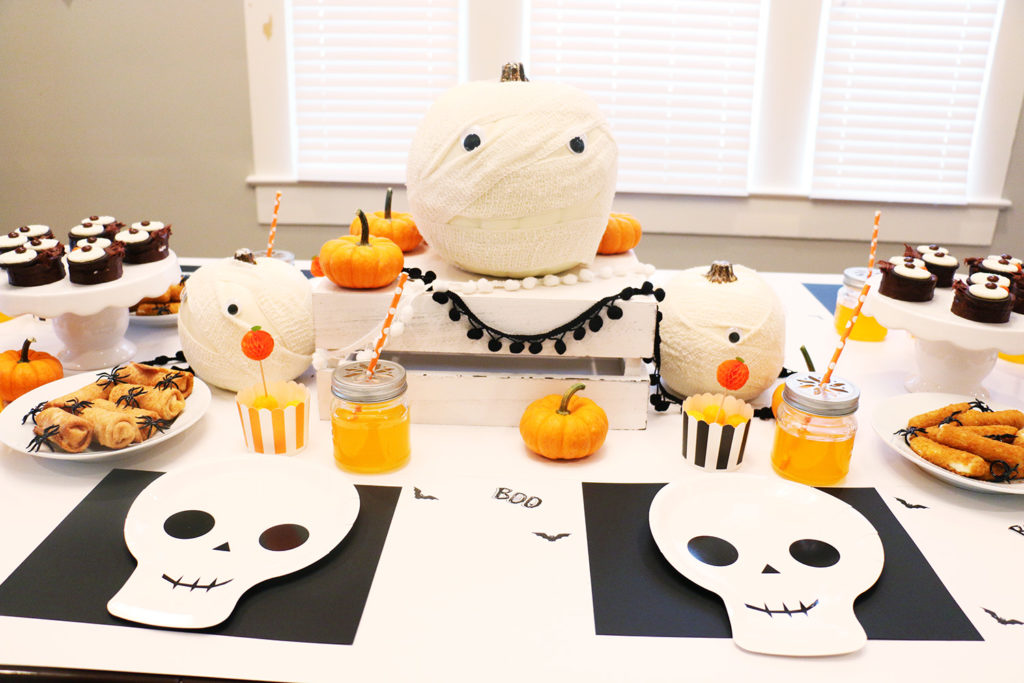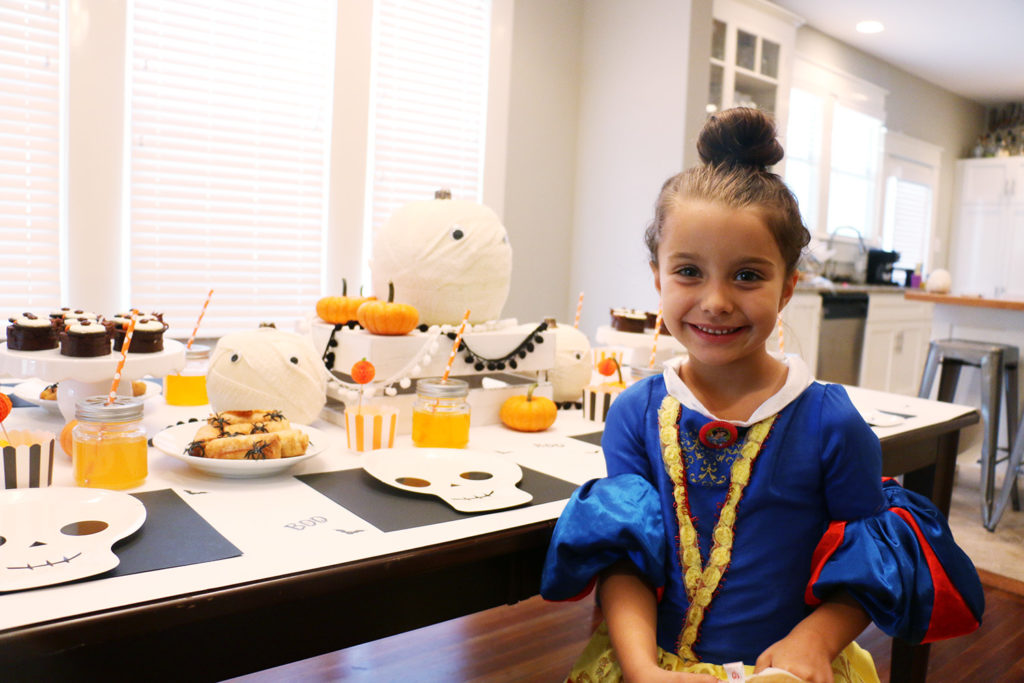 Owl treats were made easily with debbie cakes,
oreos, reese's pieces and chocolate frosting!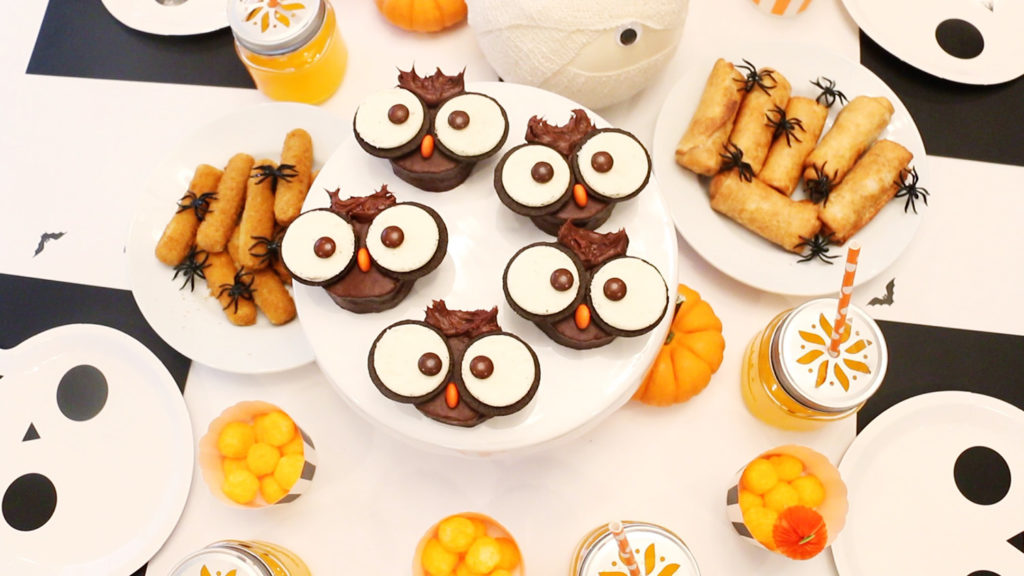 The bats were an easy decor detail! I got them at Target and just taped them up!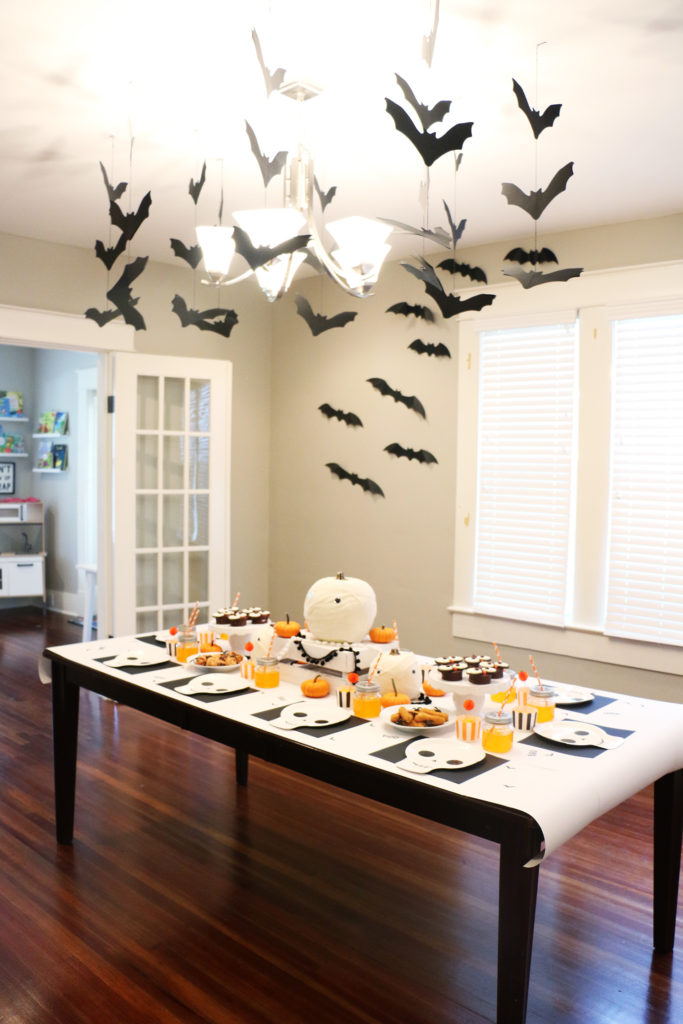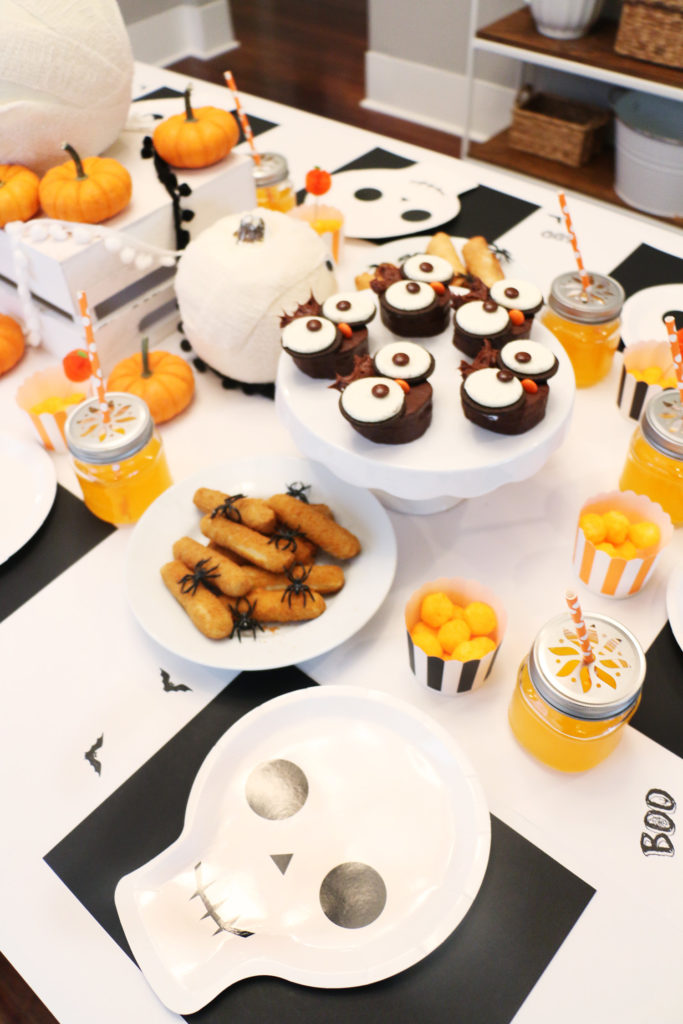 We had such a fun day with new friends here in
Louisiana and made some fun memories!
Thanks for following a long!
You might like this video: Halloween Playdate Prep-VLOG