This post is sponsored by Evite® and Vineyard Vines.

I love a party and using cute DIY touches to make an event extra special!
Here's some fun tips and details to use if you are hosting a Kentucky Derby Party!
It's coming up on May 7th!
Now that we have moved down south maybe it's time to celebrate in southern style. ;)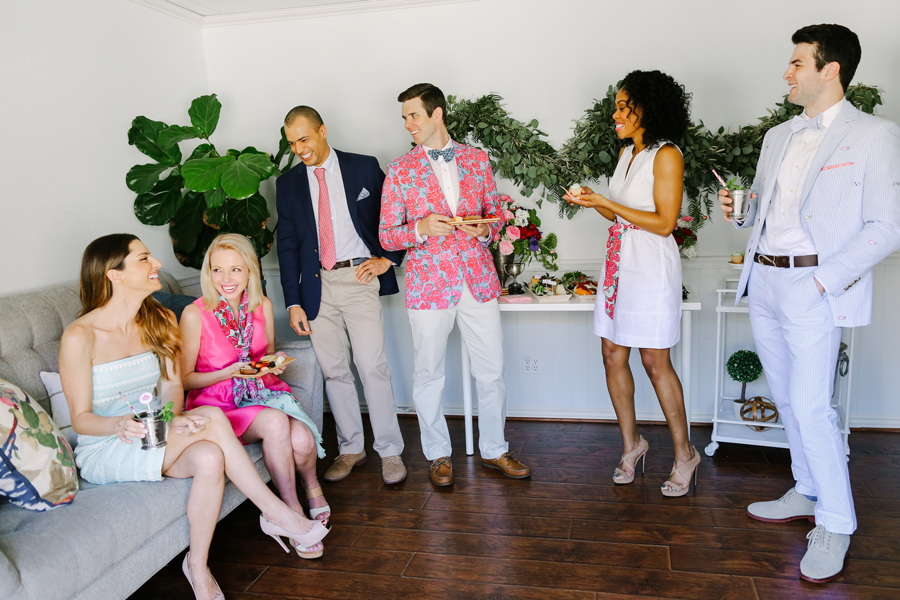 Styling the food table of a party is always my favorite area to decorate!
Roses are the official flowers of the Derby so they are the perfect touch for your table.
I usually get my party flowers at Trader Joes or another local grocery store.
Mix spring blooms in with the roses to be budget friendly!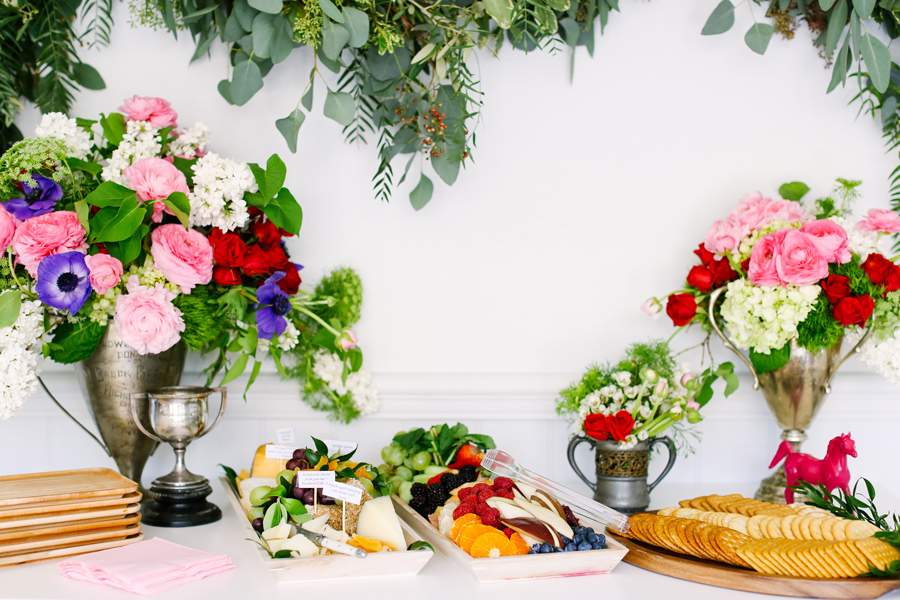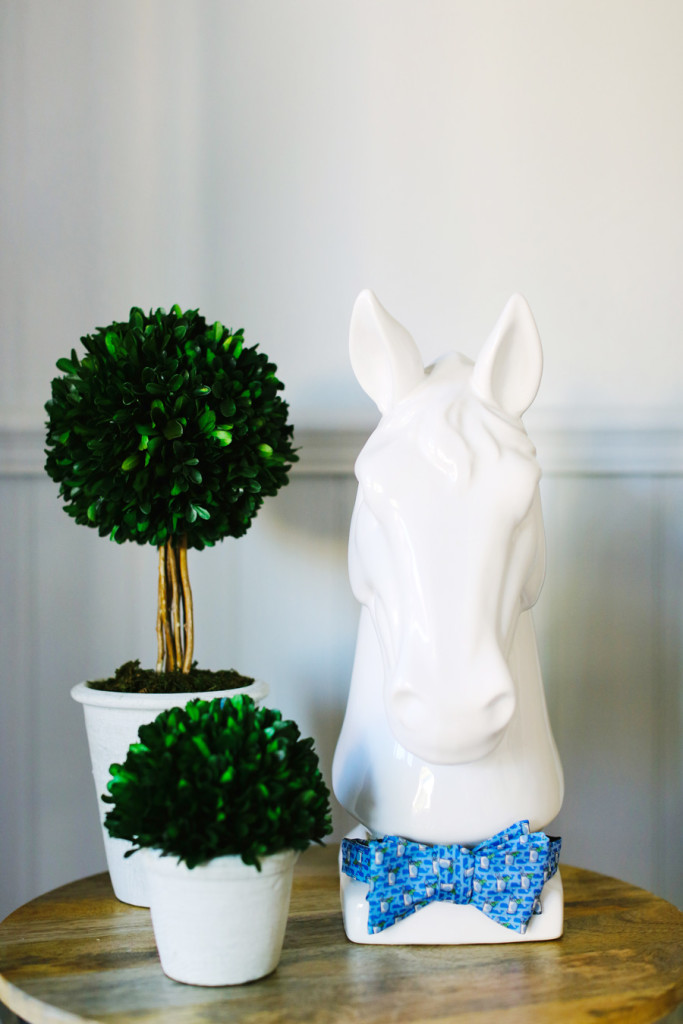 I love the idea of using a garland of greenery to play off of how the winning horse is cloaked with a garland of roses.
Spray paint can be a great way to bring home a theme. Spray horses for a fun table piece.
I once spray painted circus animals yellow for my girls' vintage circus party and they turned out adorable!
Another great tip is to put to use your trophies for the floral arrangements.
Don't have any? Check out your thrift stores!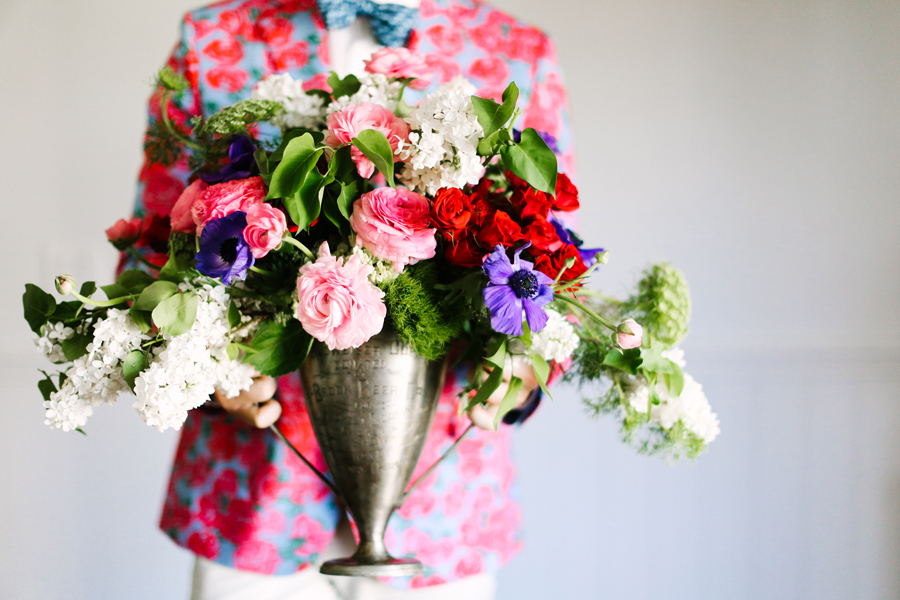 Have fun with the theme and let your guests know to dress for the Derby!
Bright and cheery pastels and bow ties are great for the look you want.
Hats are a must! Make your beach hat extra fun with a big ol' bow!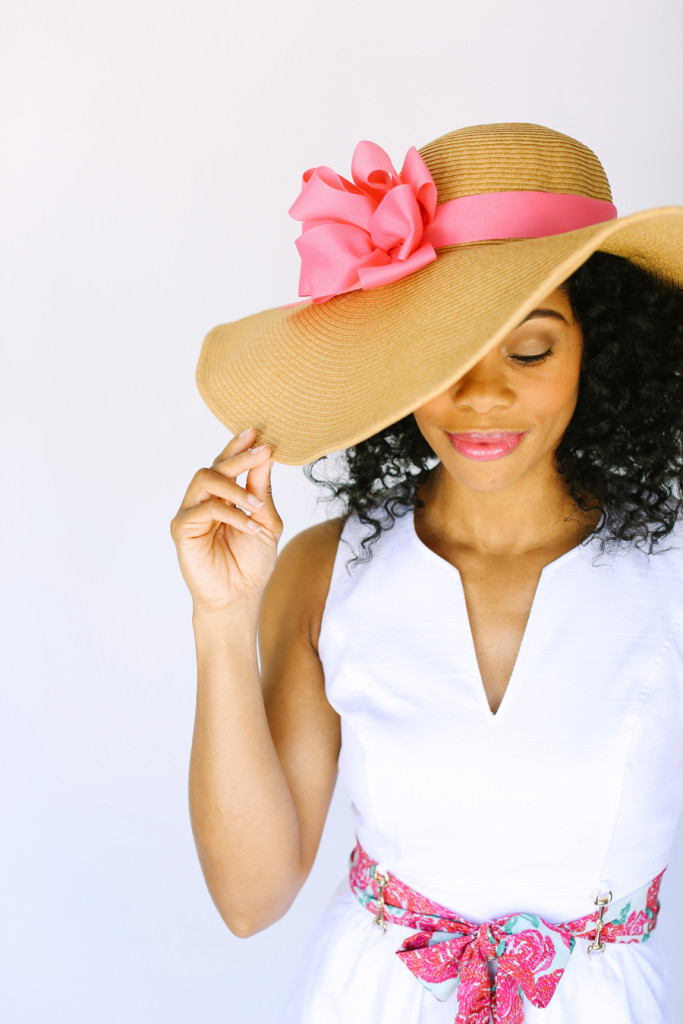 You can serve finger foods like cheese crackers and fruit.
It's nice to offer easy foods for your guests to be able to enjoy and keep an eye on the screen!
We love cheese platters in our house! For parties or own smaller family get togethers.
Don't know where to start? Include at least one hard cheese and a soft cheese.
You can serve with water crackers, grapes and dried fruit. Go as fancy as you want!
People love cheese and crackers. If you have a chalkboard platter you can label each cheese and draw an arrow to it.
Another great option is to put printed labels onto toothpicks and insert one in each cheese.
Treats in the shapes of horses and horseshoes are a fun detail too!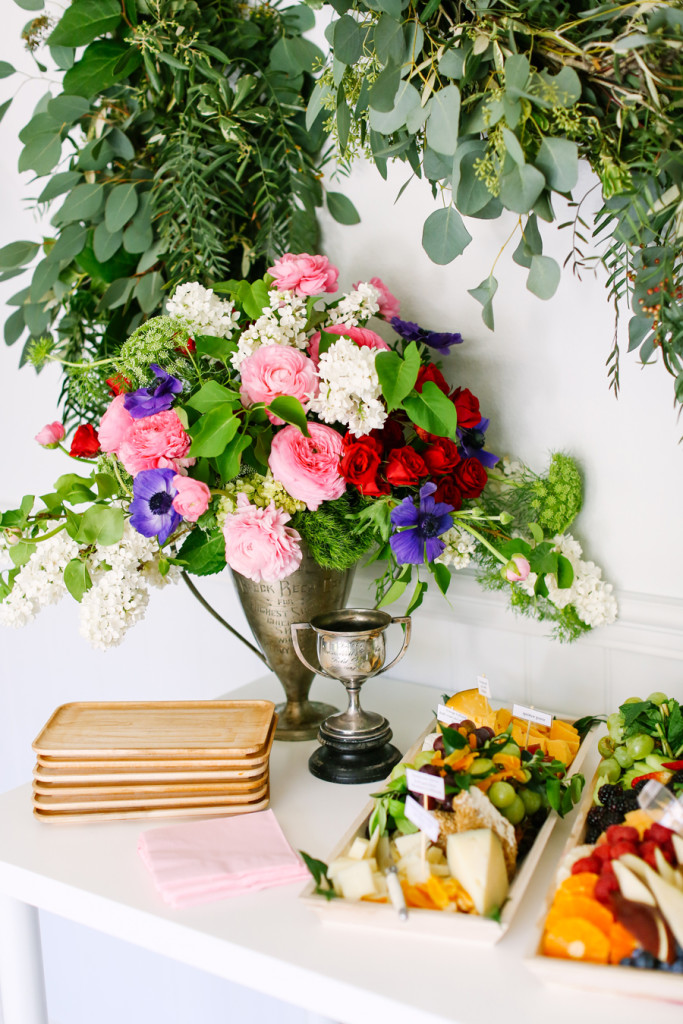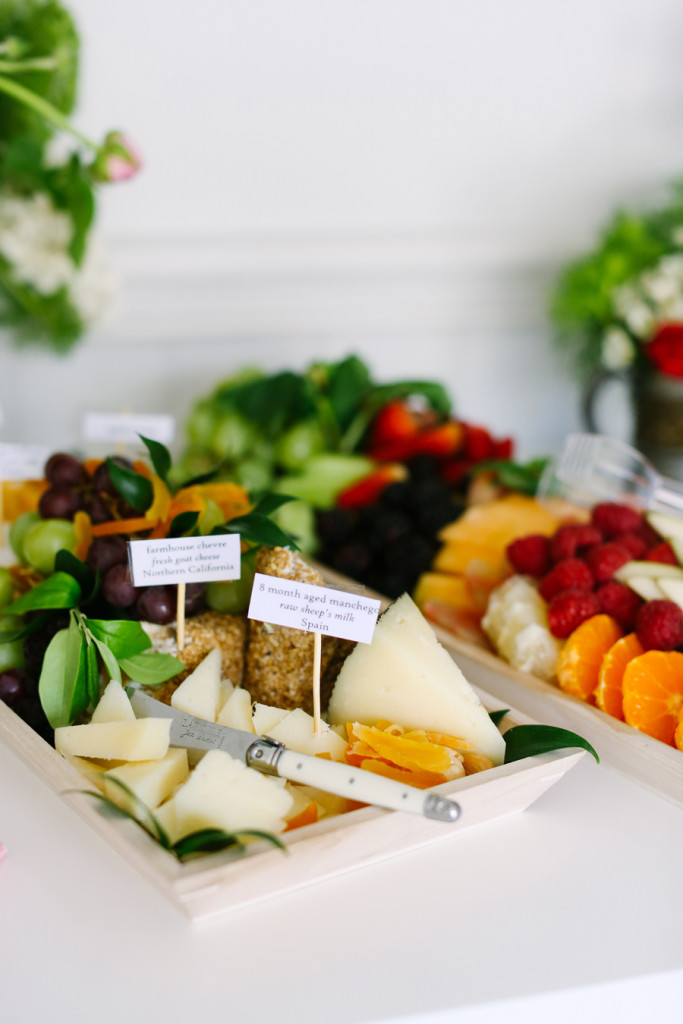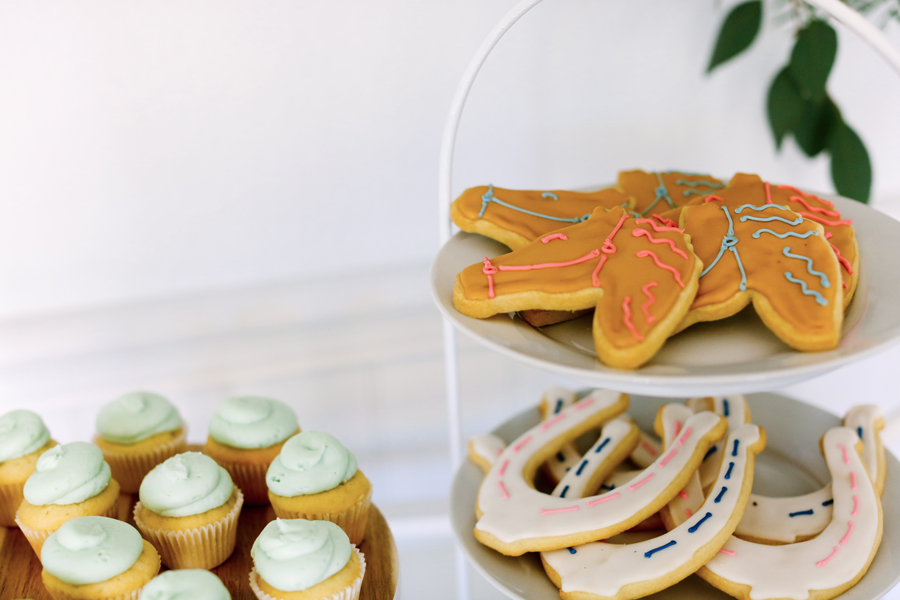 Drinks can be a fun area to play up your party theme!
Mint juleps are a menu must. It's been the traditional cocktail
of the Kentucky Derby for almost a century! You can add these free rose printables
to the tops of drink stirrers and garnish the table with a bowl of fresh mint leaves.
Be sure to offer a nonalcoholic beverage such as mint lemonade
just so you have something for everyone! I also like to serve water with lemon.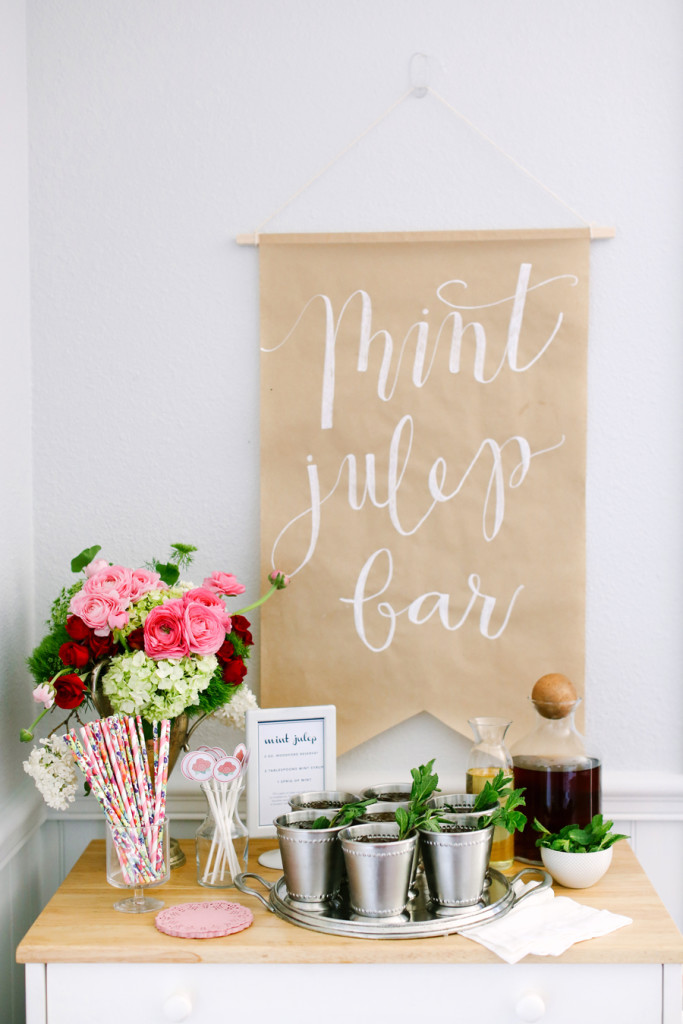 Your guests are coming over to watch the Derby so
be sure to have space for everyone to be able to sit and see the TV.
Move furniture around if you need too! We don't have a big house for entertaining,
but we don't let that stop us from gathering with friends! Make it work, and if you
have an outdoor area have that space set up and available for your guests to hang out.
You can print out the Kentucky Derby 101 infographic and frame
it so your guests can brush up on the basics. I LOVE a photo booth and it
lets your friends horse around between races! Get it? Get it? Horse around?
Make or buy pinwheels for a fun backdrop. There are a ton of great tutorials for pinwheel tutorials on Pinterest!
Just add ribbon and attach these free race day-themed printable circles to the front!
Use painter's tape to adhere the prize ribbons to the wall and you are all set for some fun photo ops!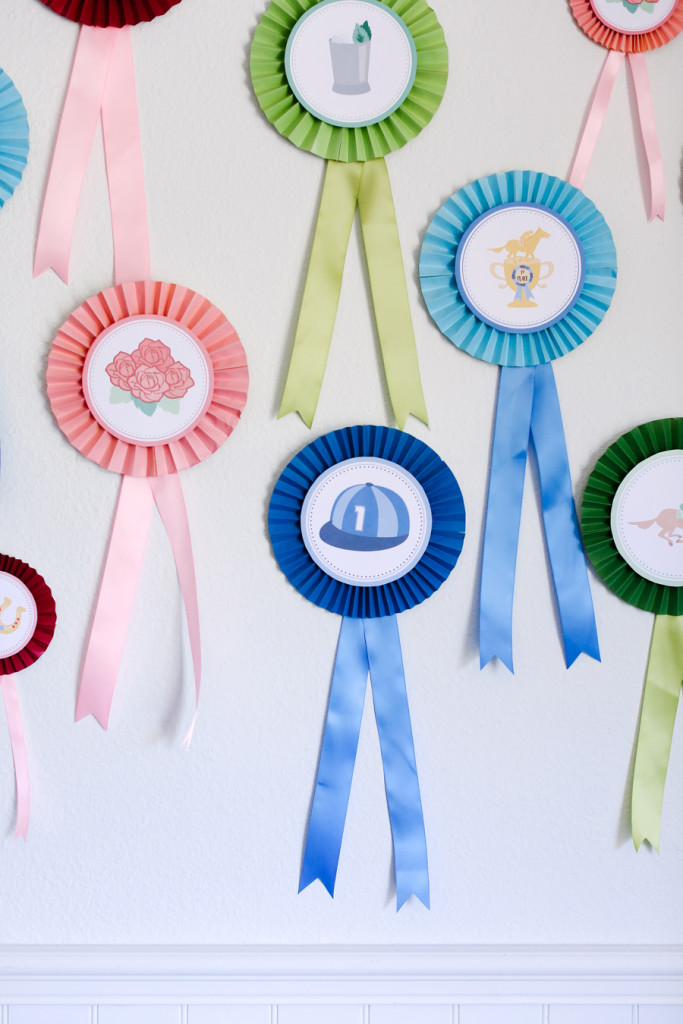 Wanting an easy alternative? Make a banner using the free printable circles
then set up this free printable "Pick your prop & start horsin' around" sign.
Friends can gather around and pose with free printable props on
wooden dowels and have fun snapping away!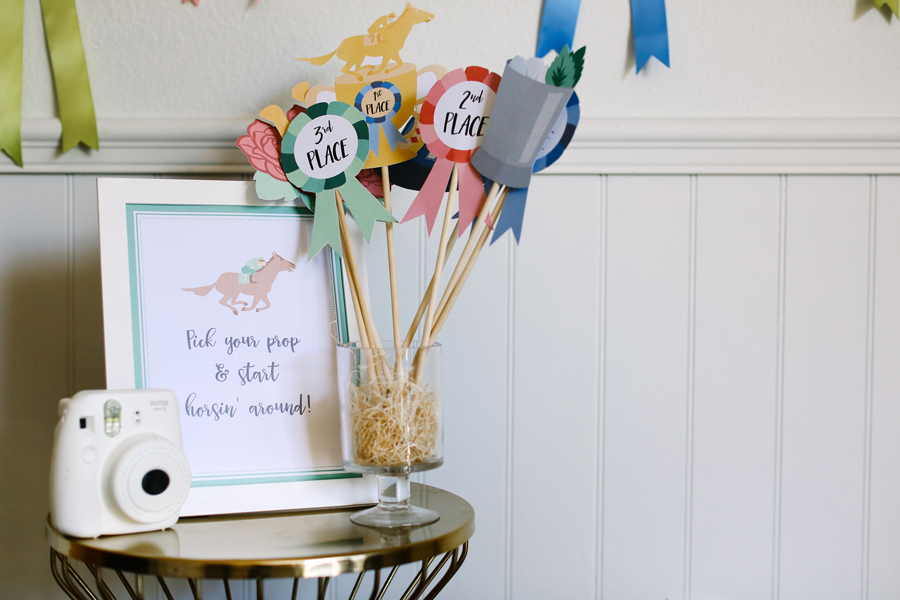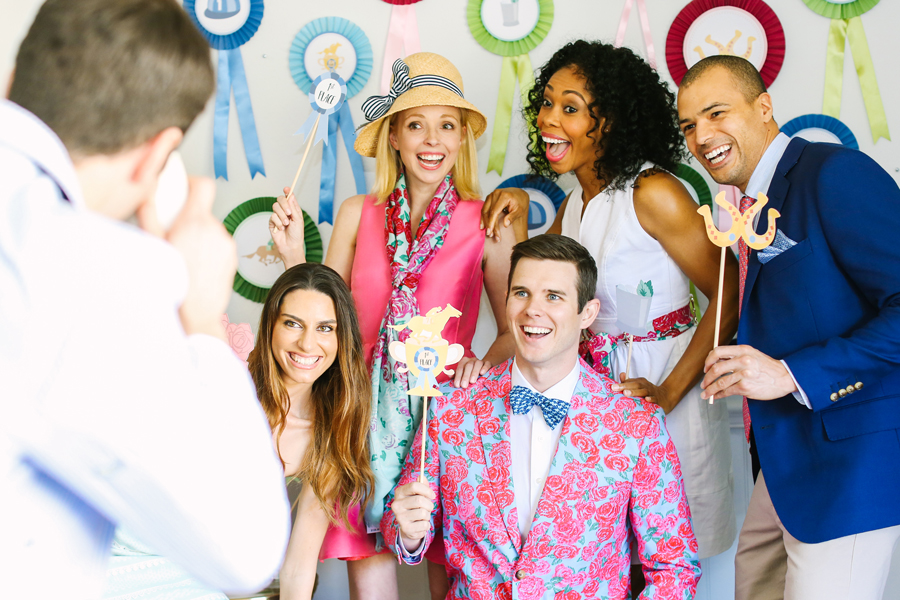 Keep with the theme, take the party outside with a game of horseshoes!
Don't forget to have prizes! ;) Everyone loves to win something!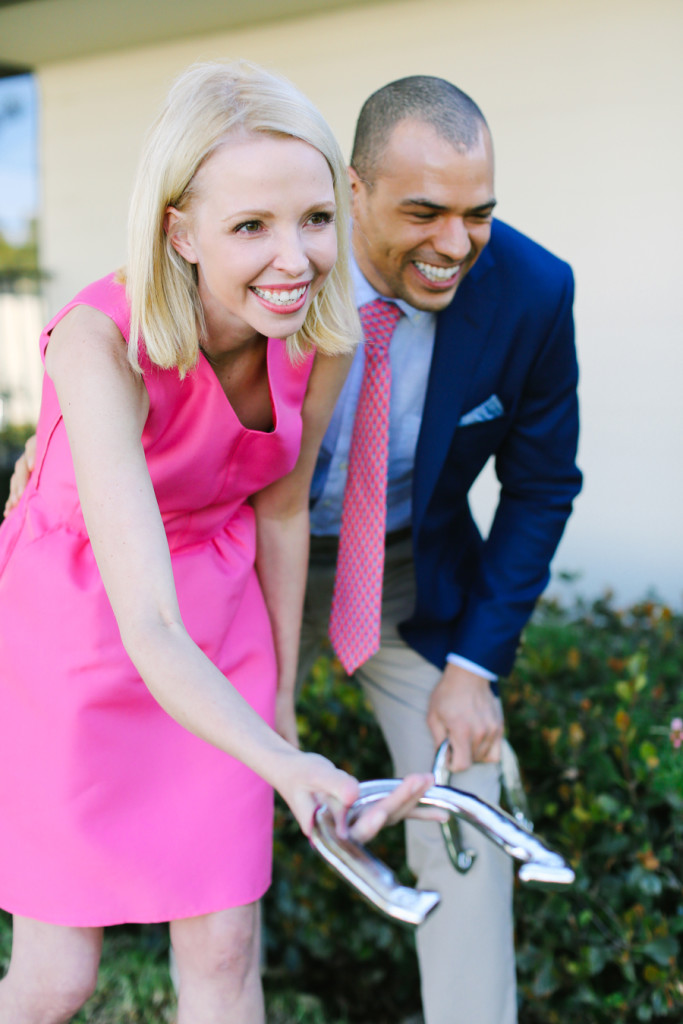 You can check out all of the fun tips and free printables over at
Evite's Kentucky Derby Party Hosting Guide!