I love Christmas! It's such a special time with family and friends.
Years ago I made a point to always try and film our Christmas Day fun!
I loved watching our home movies when I was a kid and even more so now as an adult!
It's magical! So this year I did my best to film with Ben some of the special moments
with these sweeties. They are so fun!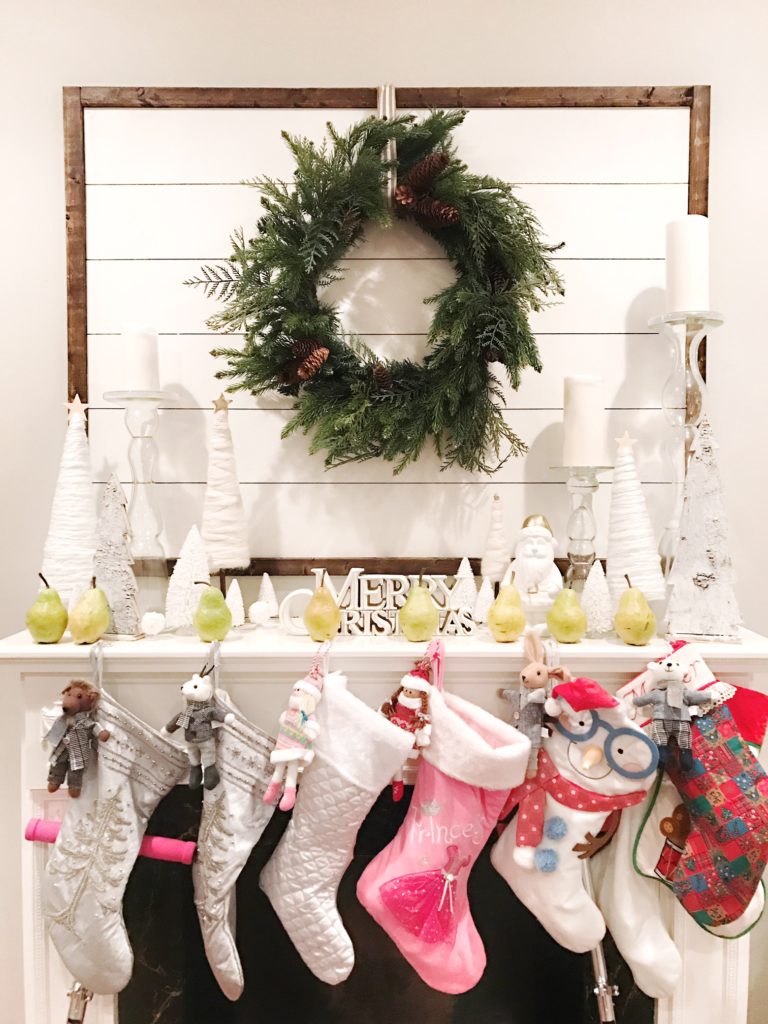 Here's our grainy phone photo before
they squealed and giggled their way to the family room on Christmas morning!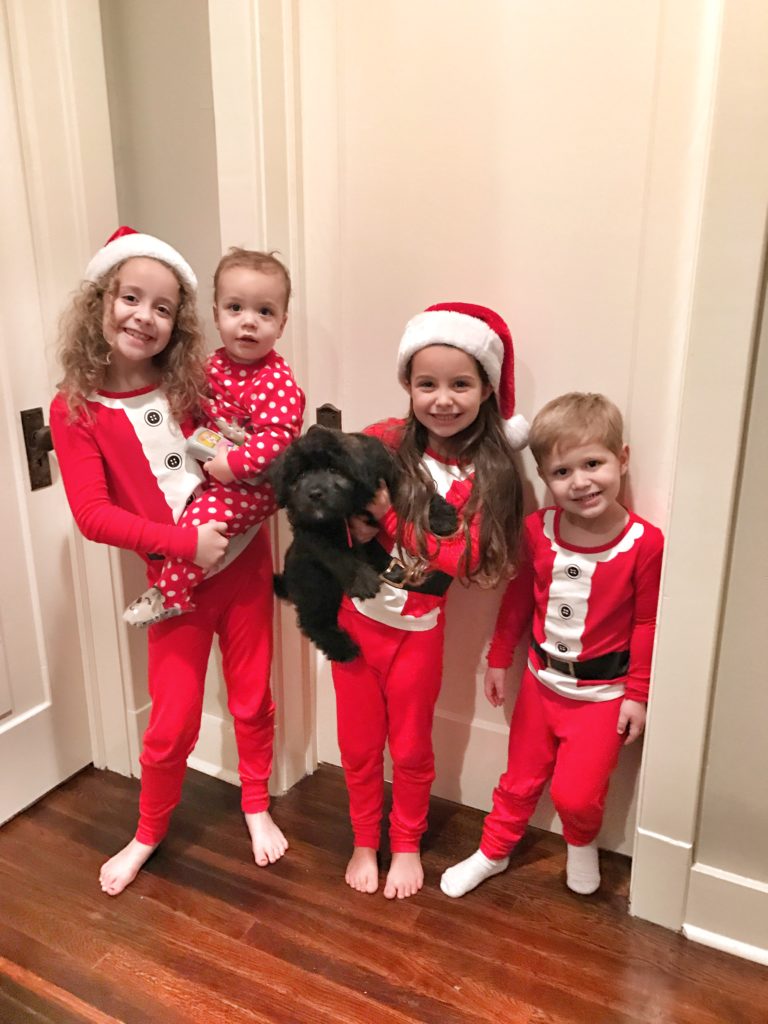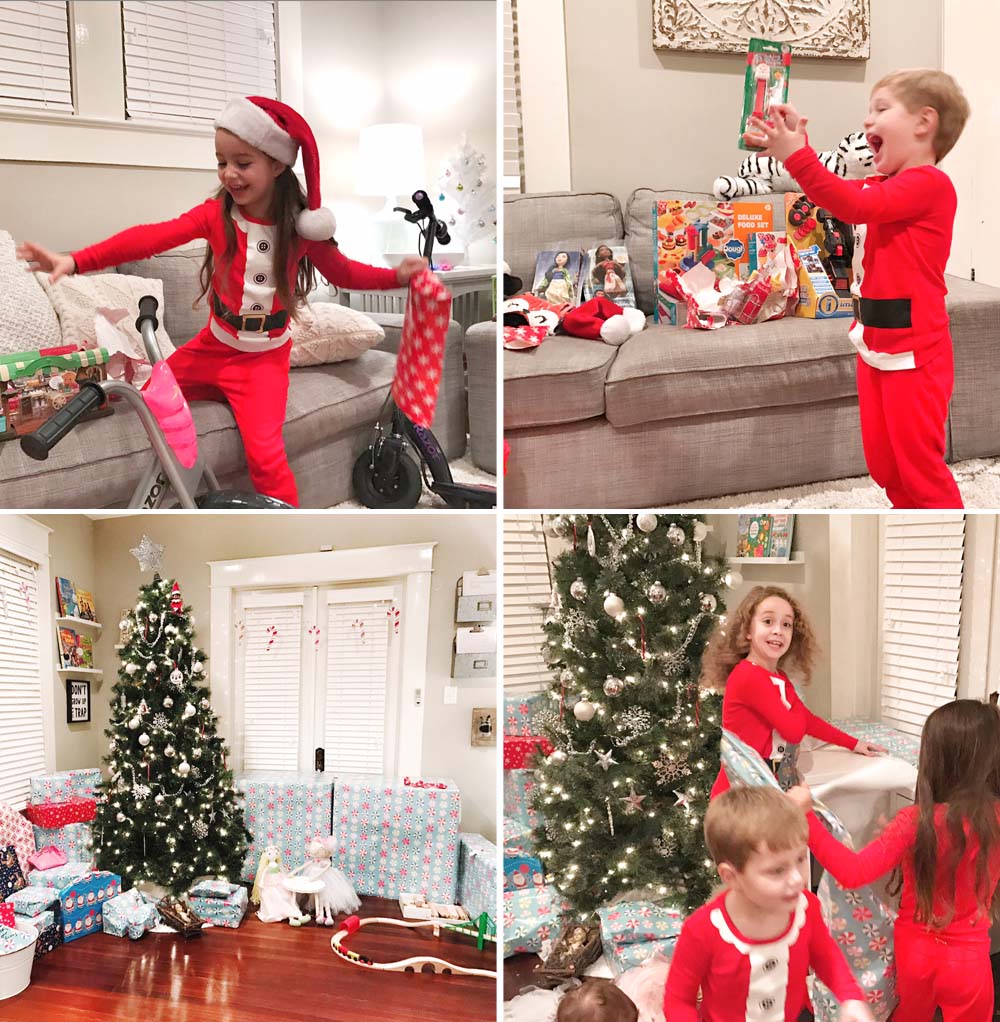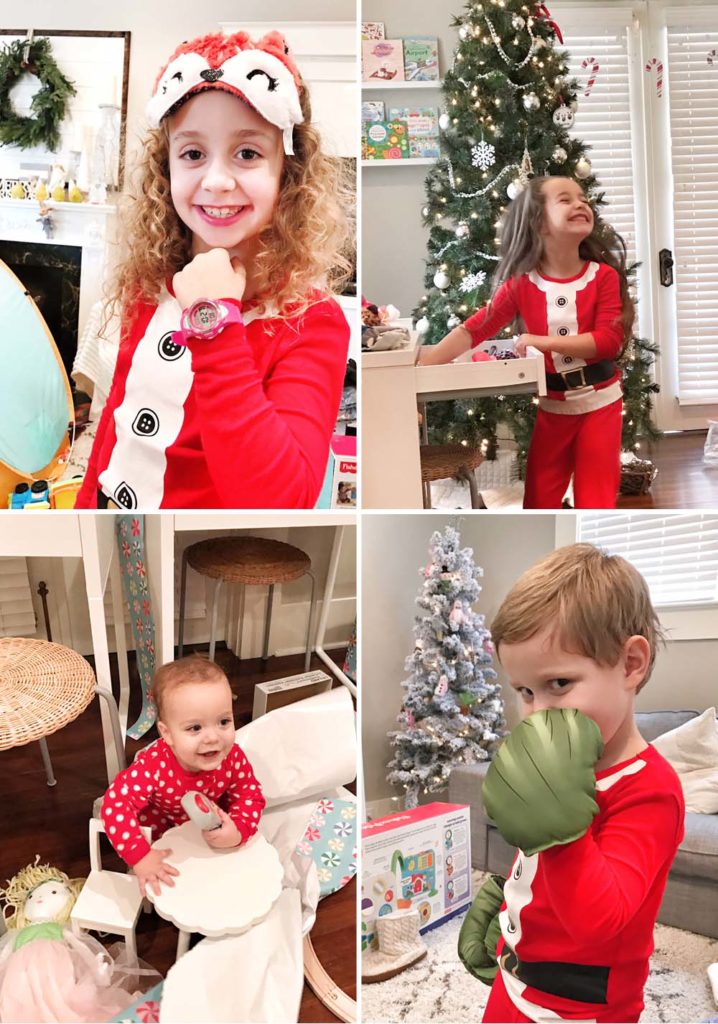 We were so happy my parents were able to come into town this year!
Our first Christmas in Louisiana. It was a warm one…
But that made for a fun time outside with new toys!
This Christmas break was so needed for our family…
loved having everyone home ready to torment each other
and then be best friends a hot second later. haha. ;)
We had plenty of "nothing planned" days over break and it was so great.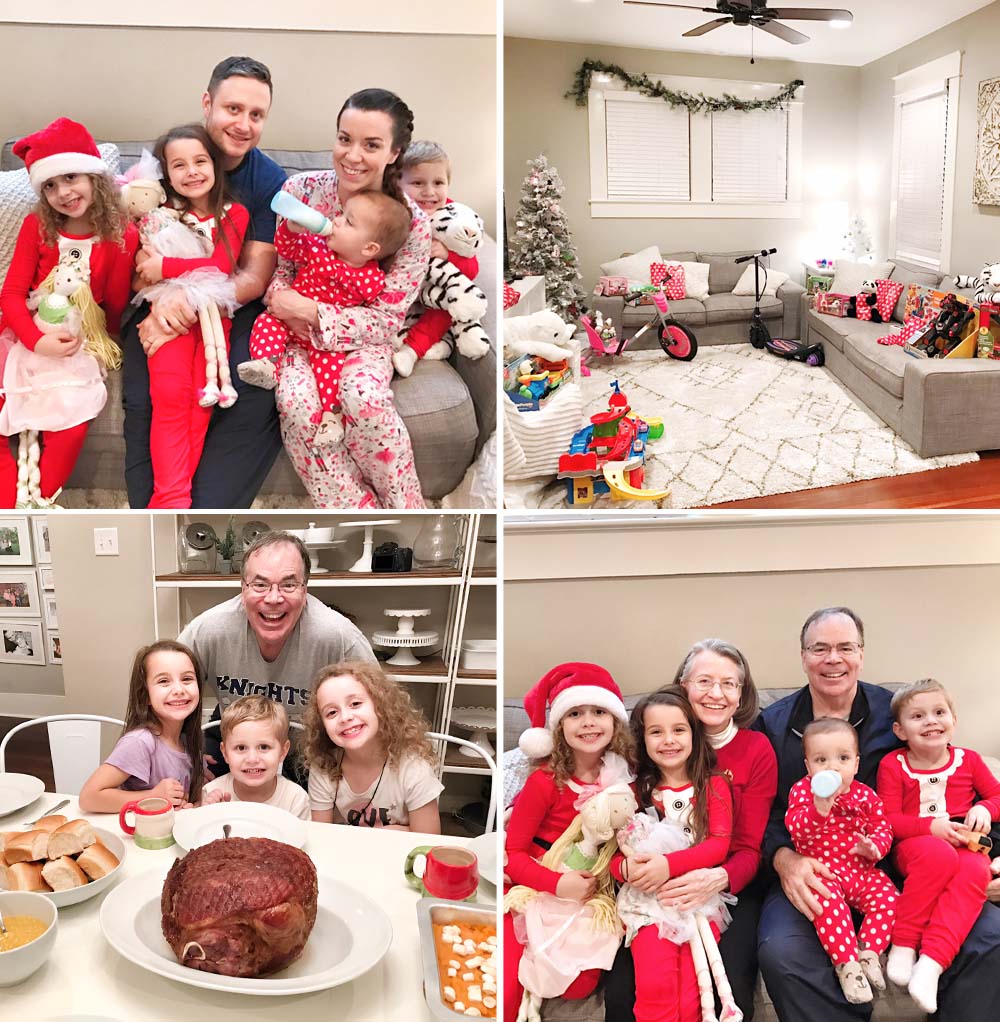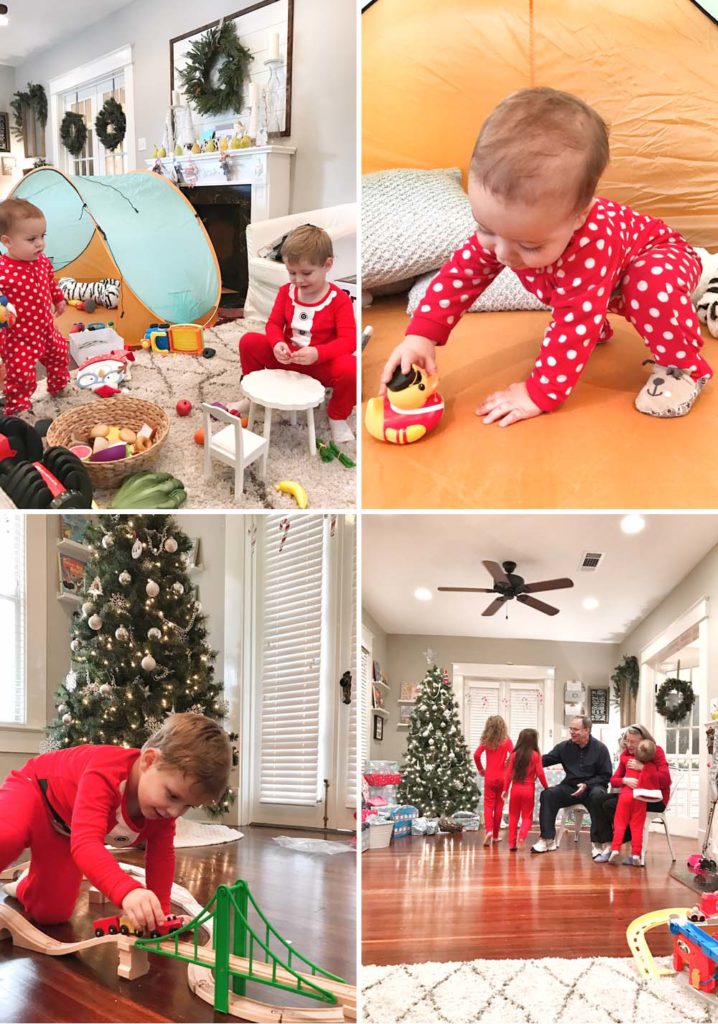 I'm thankful for these memories and the people we make them with.
The video is a long one but I'm so glad we will have it to look back on.
I still need to put together Christmas day from 2015– that was a fun one!
We were all at my parents' house with all my siblings and their kids!
But I'm happy I finally got this one edited and up…only took me to mid January!
This month was a hard one… and I found that watching these clips of the kids' happy faces…
and focusing on all we have to be thankful for
helped me to get through some tough moments.
It helped me to be hopeful and excited for all the special memories to come.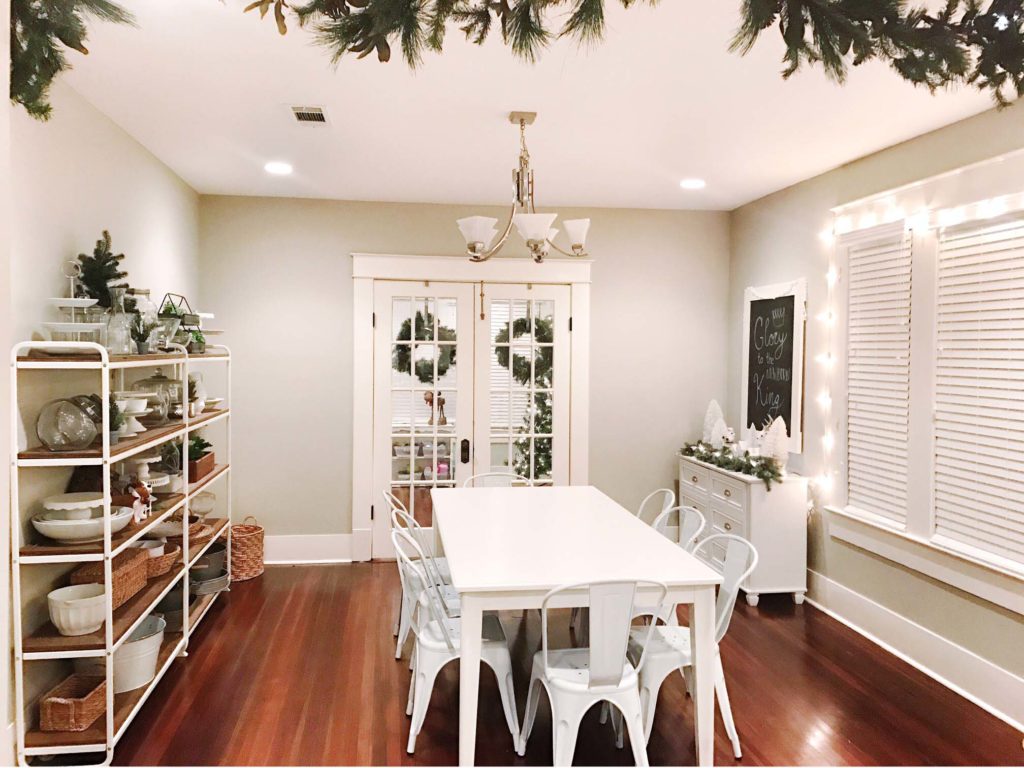 Christmas and the New Year always gives me hope and makes me excited.
Excited for what God has in store for us… even if that means a cross or suffering.
I'm learning to be thankful for suffering because it draws us close to Him.
And it slows us down. It sparks our relationship with Him and
helps us to make sacrifices and offer it up for others.
It's been kind of crazy sharing this with everyone but I don't regret it.
When we had our first miscarriage in October I thought, oh for sure this is a fluke thing.
It was so early and in a way it didn't seem real because we didn't even talk about it
with other people. I didn't experience anything physically besides the bloated feeling and the positive tests.
I grieved that baby in a different way because of that. It was harder to feel real and
I never thought it would happen again. Which is silly because who I am to know the plan!
But I just didn't expect this sadness. I think I was in a spot where everything was just going well!
But God had different plans for us. And it has helped me grow in understanding.
I don't regret telling everyone early about this last pregnancy.
I'm glad we celebrated this baby even if it was just a month.
It was more traumatic because of the physical part of this miscarriage. It really hit me harder.
And I don't think I can do a video talking about this one. But I'm glad I put into words
(via Instagram and my last blog post)
how I felt through those first days of finding out. We have so much to be thankful for
and we have felt so loved by his community. I mean… speechless at times.
I was reading messages to Ben that just touched my heart so much.
To hear your experiences and how you rallied or are searching to find God again through it all.
It just blows my mind how our experiences are really all connected and we can lift each other up.
There ARE good people in this world who care for complete strangers.
I have felt so loved and so connected.
Thank you for following our family adventures!
We have been so blessed by this community
and love doing life -via the internet- with all of you!