Thursday is officially the first day of Summer in our house!
I think all the kids were ready for summer this morning when they all slept in for school. (never happens.)
But of course when Summer is here, and they can sleep in, it'll be a 630 am wake up call.
(DO ALL THE THINGS BEFORE 9 AM! haha.)
But I'm ok with the early mornings because we don't have to rush anywhere.
I'm looking forward to summer traditions and relaxing slow days!
We are also looking forward to Memorial Day weekend coming up!
It's a big deal in our house where we try to remind the kids just how lucky we are
to live in this country and how so many men and women have died serving our country.
They are our heroes and we celebrate them and our country!
We have so much to be thankful for!
We like to have some special family fun and enjoy time together.
We play outside in the sun and eat yummy food.
We teamed up with Gymboree for the One Big Happy Red White & Cute campaign!
This Memorial Day the kids have the cutest outfits from Gymboree!
It was awesome looking at their website and seeing that they had ALL
the sizes for my kids and everything could coordinate together!
I've reached the stage where we have size 2t all the way to a size 8!
So sometimes it makes it a bit tricky to get outfits that all look good together.
If you are looking for festive and cute outfits check out your Gymboree.
I love how high quality their clothes are and the styles are adorably age appropriate!
My kids LOVED their america gear and couldn't wait to take photos to share with you all!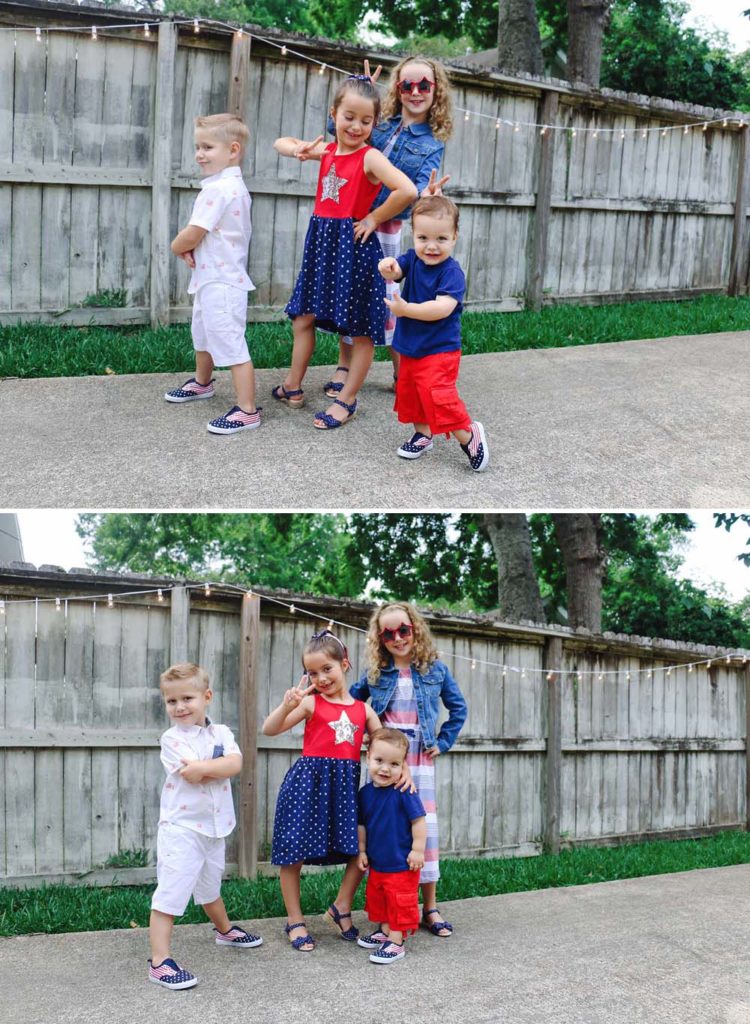 We took photos in the backyard of their cute outfits and some Asher magic happened guys!!
The foot pop was cracking me up! haha.
Also, my Micah man turned GQ on us! ;) I think it had something to do with the shoes.
Love my crew so much and this was one of my favorite outfit posts with them.
I could tell they were having fun and when it comes to kid clothes, it's
always nice when they like what they are wearing too! One less battle. ;)
The girls were all about their wedge shoes and Sophia LOVED her jean jacket.
She would wear those star glasses every day if I let her.
Sienna had a sequin star on her dress. enough said. one happy girl.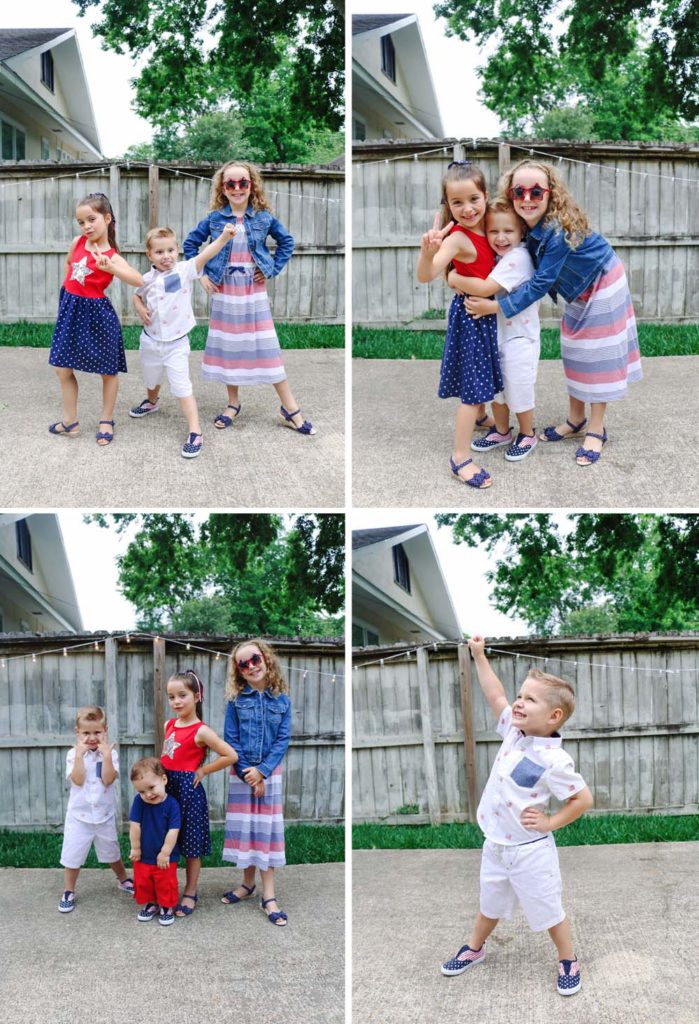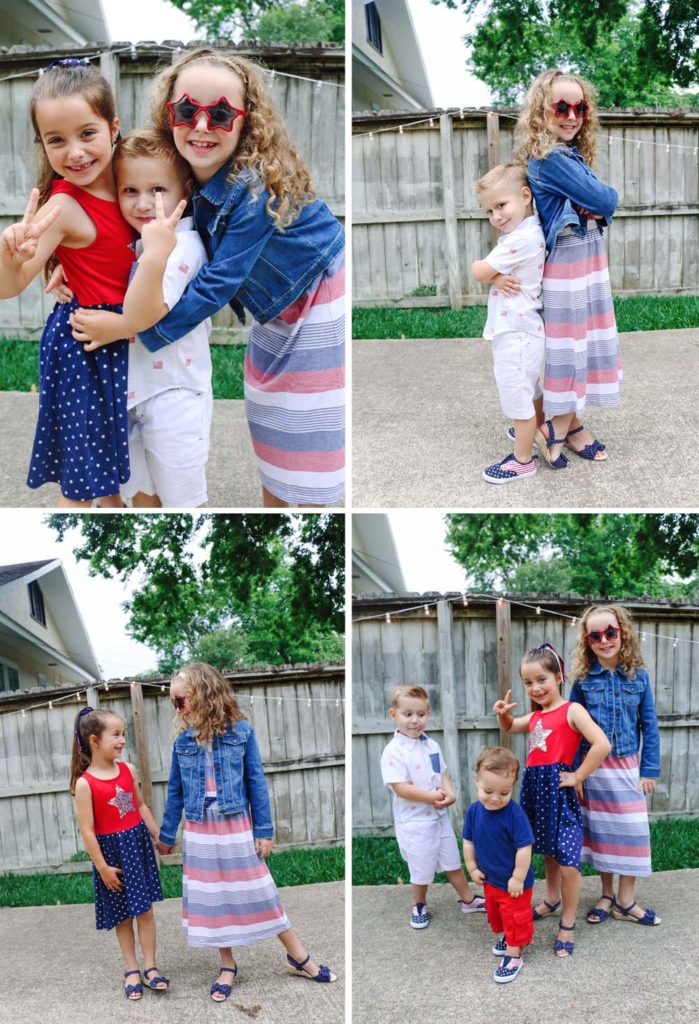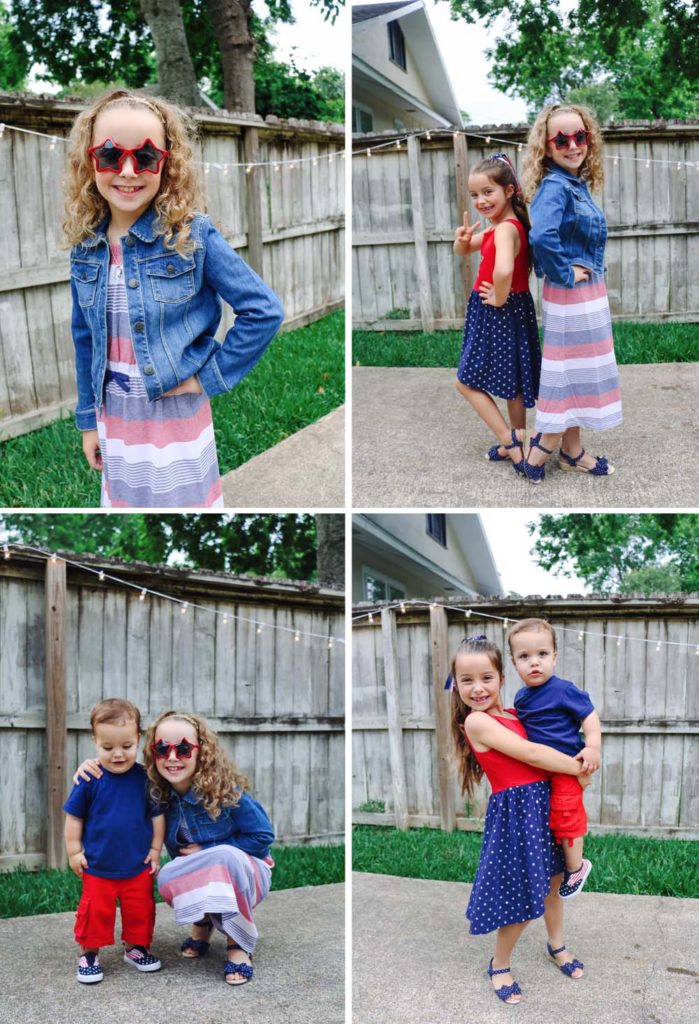 I'm excited to team up with Gymboree for this post to share some
fun coordinated outfits but also to do a giveaway!
One of you can win $50 to shop! Good luck!
a Rafflecopter giveaway

I wanted to make it really easy for you guys to check out
any of the items the kids are wearing that you loved!
SOPHIA
Striped Maxi in size 8
Denim Jacket in Medium
Star sunglasses
Dot Wedges size 2
SIENNA
Sequin Star Dress in size 6
Pony Streamer
Dot Wedges size 11
MICAH
Flag shirt in size 4t
White Pull on shorts in size 5
Flag Shoes in size 11
Asher
Cargo Shorts in size 2t
Flag Shoes in size 7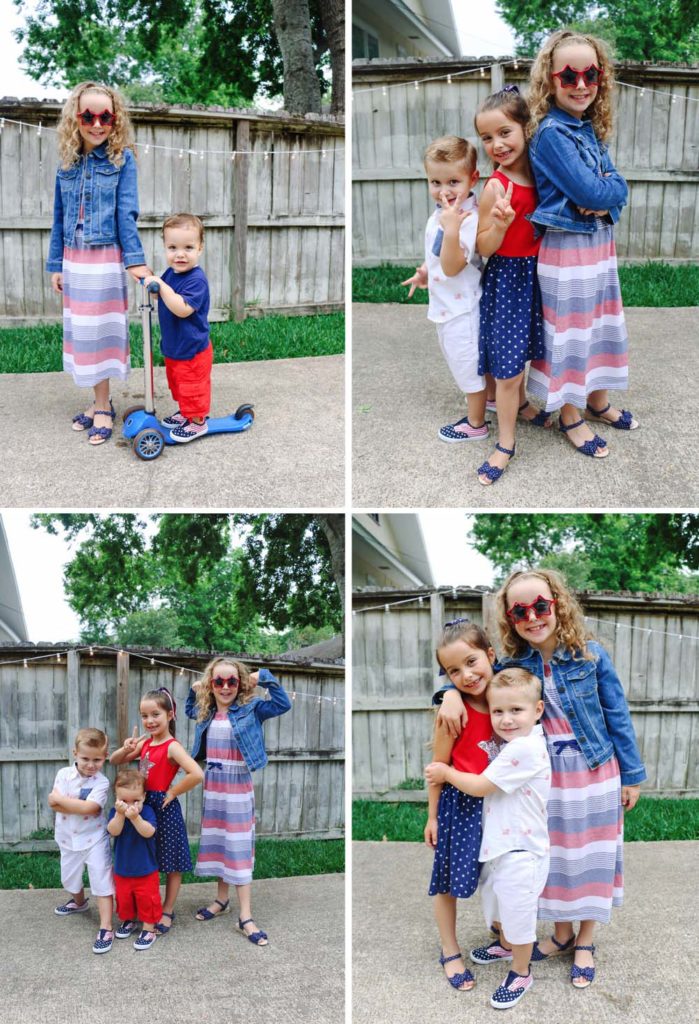 We love dressing up for occasions, like Memorial Day, but there are so many summertime moments for coordinating outfits!
Heading to the beach anytime soon? I love dressing the kids up for a sweet sibling photo in the sand.
Check out Gymboree and comment with your favorite One Big Happy summertime moment and the
outfits you would choose to help your family celebrate Memorial Day and summer's arrival!!
I hope you have a wonderful Memorial Day!