I really wanted to make something fun for the kids to give their teachers this year at the open house!
That's when they find out who they have and they are always so giddy about it.
So I created a fun little jar of sunshine and printable!
You can grab my immediate download printable in my Etsy Shop or work up
something of your own with the same idea.
All you need to do is get a container (I got mine at Target for a couple bucks)
and fill it with yellow candy!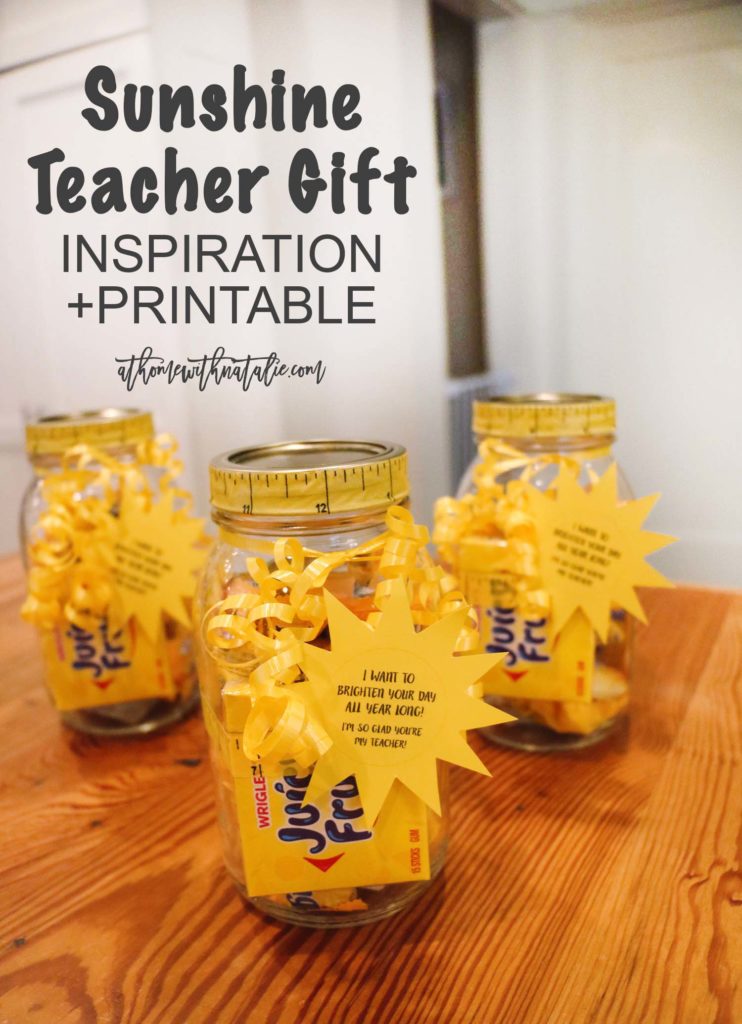 Then have fun with some yellow curling ribbon and a tag that says
something about wanting to brighten their day.
I grabbed our ribbon at Walmart for a couple bucks.
Still have a ton left for Sophia's Emoji Birthday party coming up!
Here's photos of how I worked up the ribbon.
I tie one ribbon around the top, then attach a couple more stands into that center part.
Then just curl away!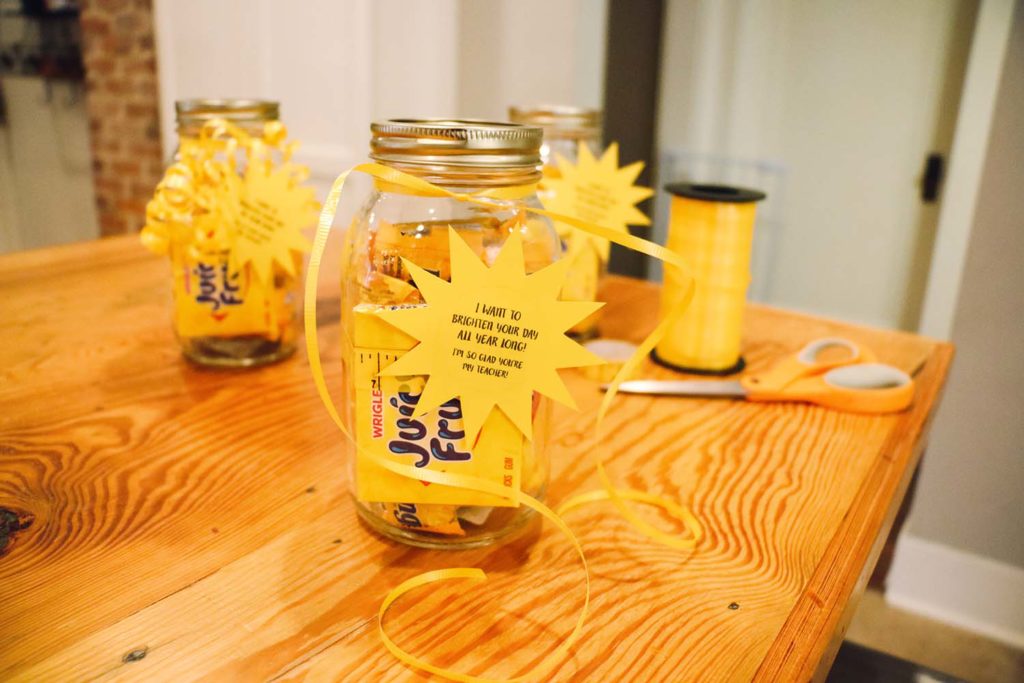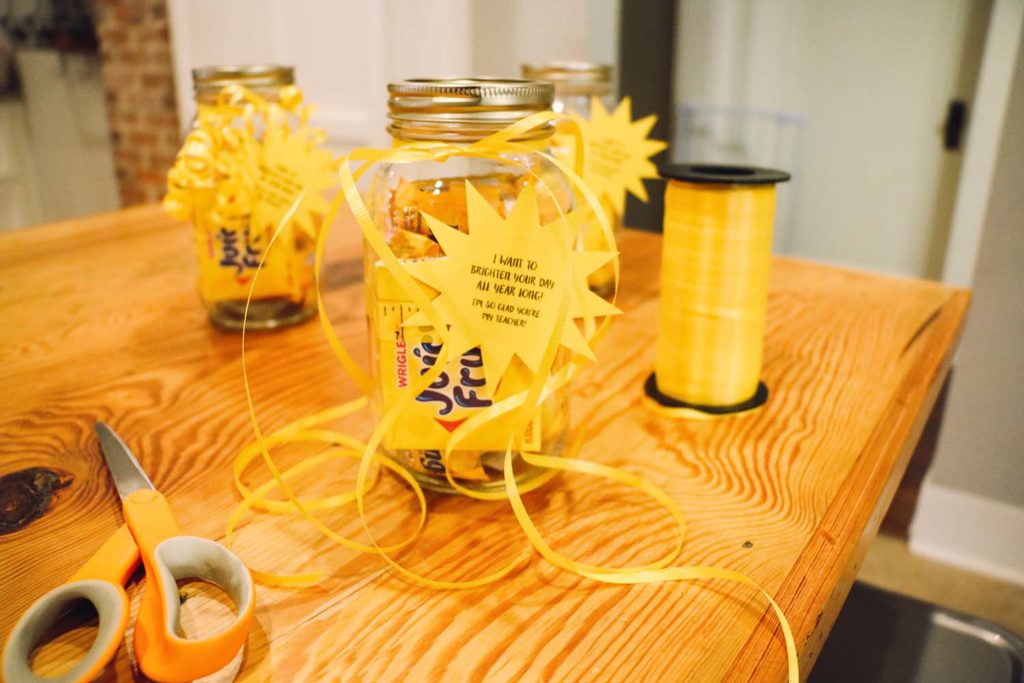 We filled our jars with:
Peanut M&M's, Yellow starbursts and Butterfingers.
The juicy fruit pack was taped to the outside.
I got the tape in the Target bargain bins this month.
I thought it was a cute school themed touch.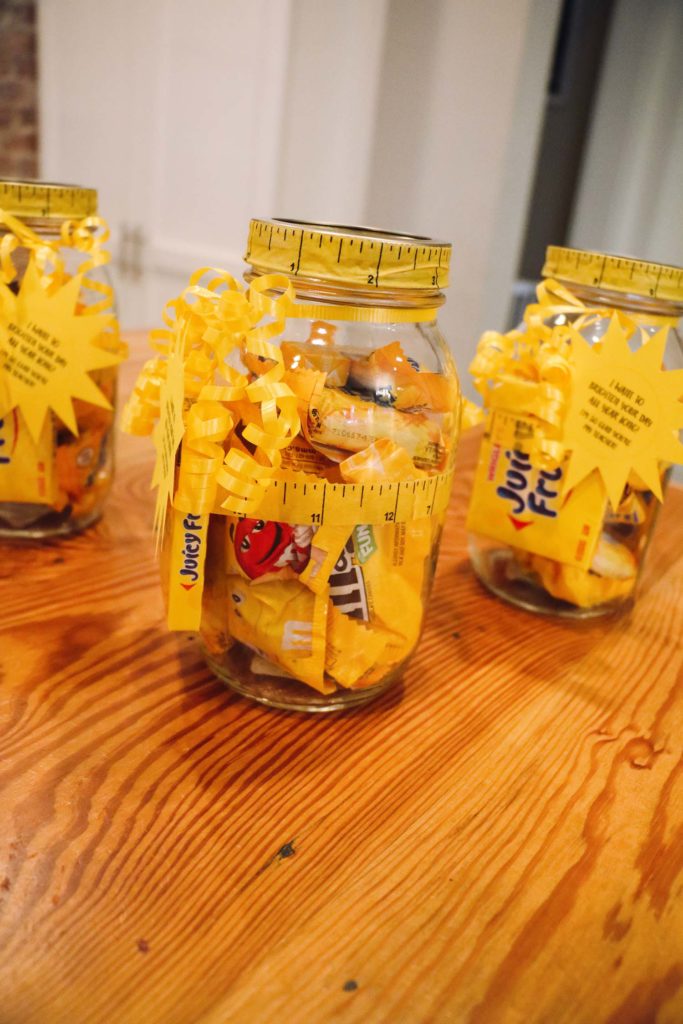 The printable was the perfect touch!!
I really wanted a star shape. So I made a design in photoshop, printed it on yellow card stock paper
(you can get packs at Walmart!) and then just cut it out. So easy!
I just used some of the tape, rolled up, to attach the star to the juicy fruit pack.
I like how it stuck out, made it even more festive and fun!
The printable I share in my Etsy Shop has 4 per page but it's endless prints,
once you buy it it's yours to download and use over and over!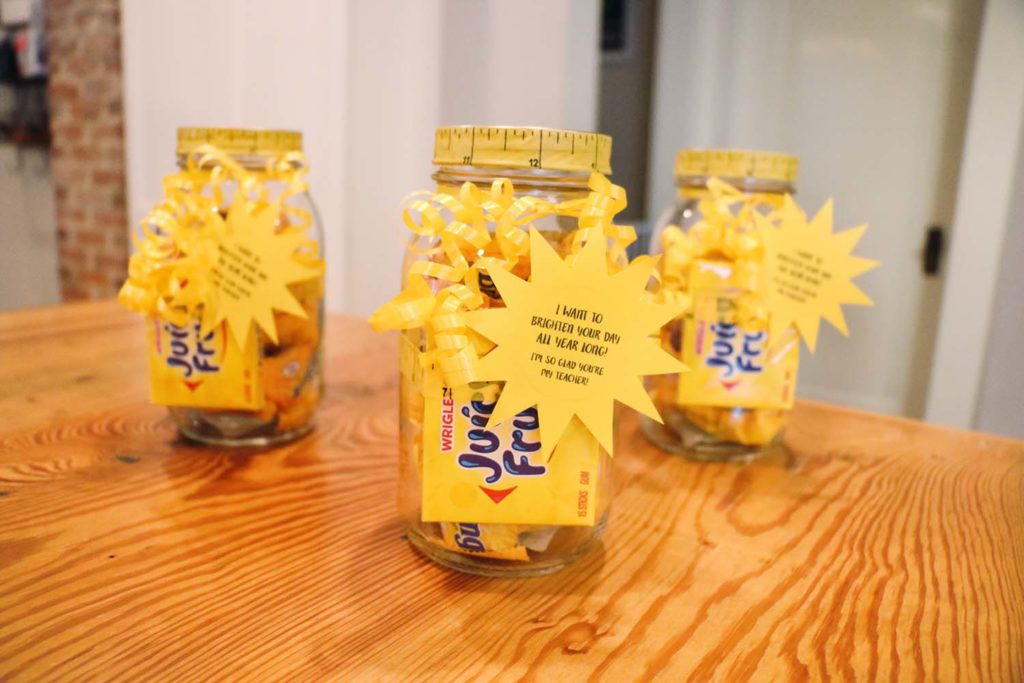 The big kids start school this week and we are SO ready!
What about you?
One of our goals this year is to really love on and bless our teachers throughout the year.
This is the first of many fun themed gifts we give them…I hope you join us in the gifting!
The teachers love it but my KIDS love it too!! ;)
(Here's our jars up and away from little hands waiting for the big day!)