I've been looking forward to this day for weeks!
Time to write letters to Santa! I absolutely love the magic of Christmas and
having a house full of kiddos makes it even more fun!
We celebrate the Elf on the Shelf Tradition in our house, do you??
Our sweet elf named Rosie just arrived back this week ready to check in on the
kids each day and report back to Santa at night!
This year we are having even more fun with our letter writing to Santa with our Letters to Santa Kit!
It's magical with letter paper you bake to elf size so he or she can
deliver it to Santa and then back to hang on your tree.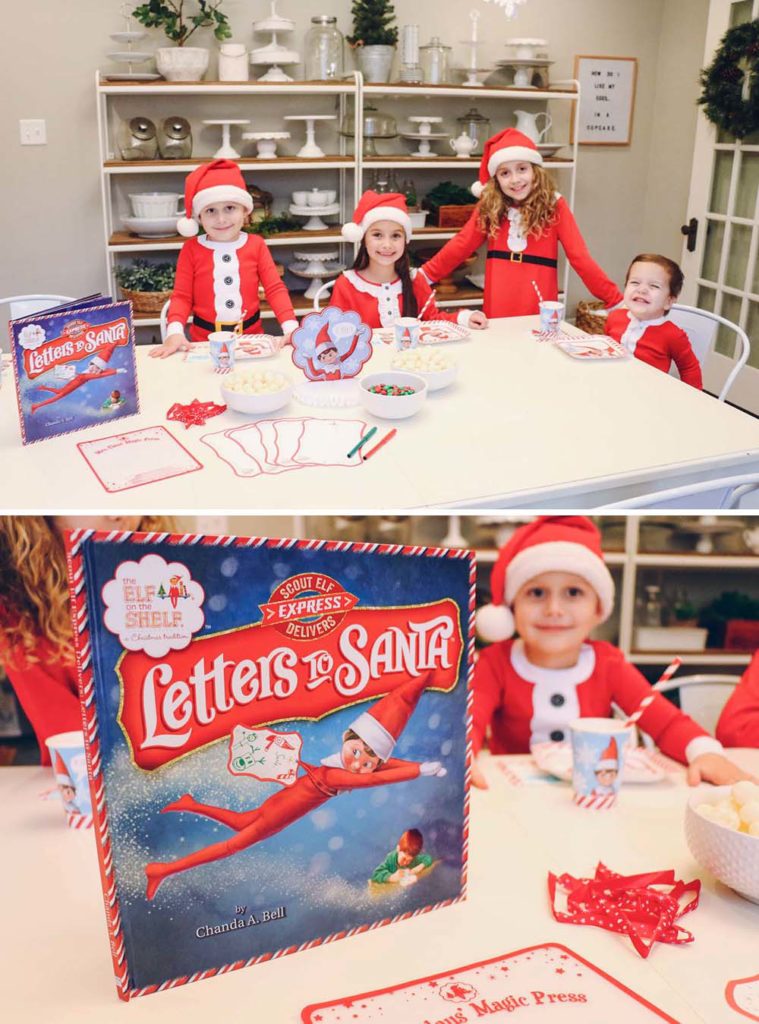 Here's when our Elf Rosie arrived and built a mountain of marshmallows!
She's so silly!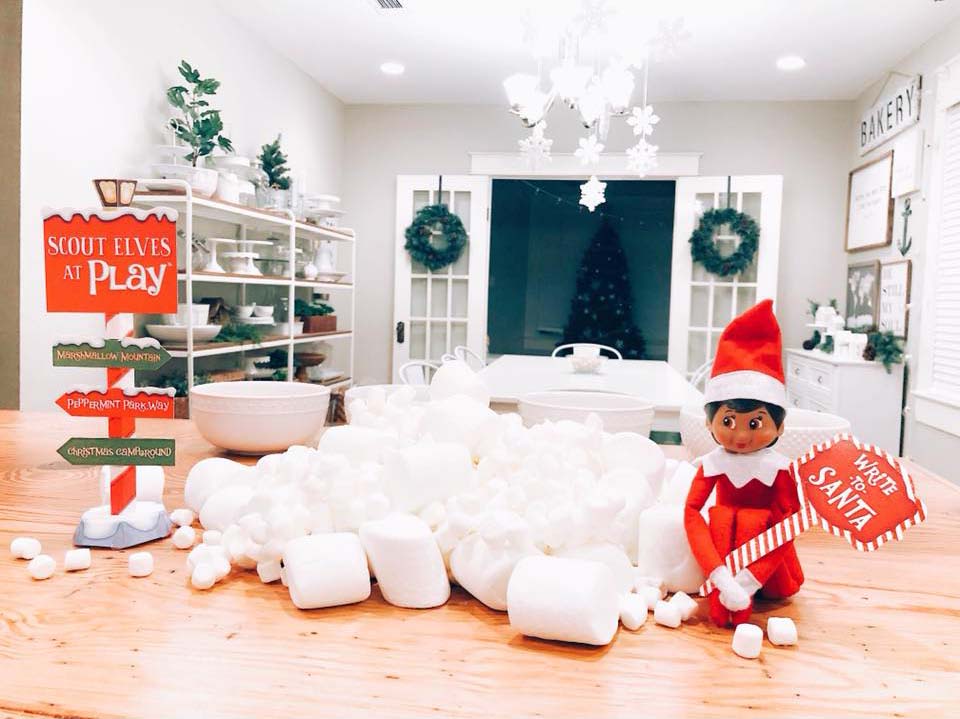 We also got a fun mail day from the North Pole!
Check my Instagram for a giveaway I'm putting on!
We have some goodies we want to pass on to another lucky family.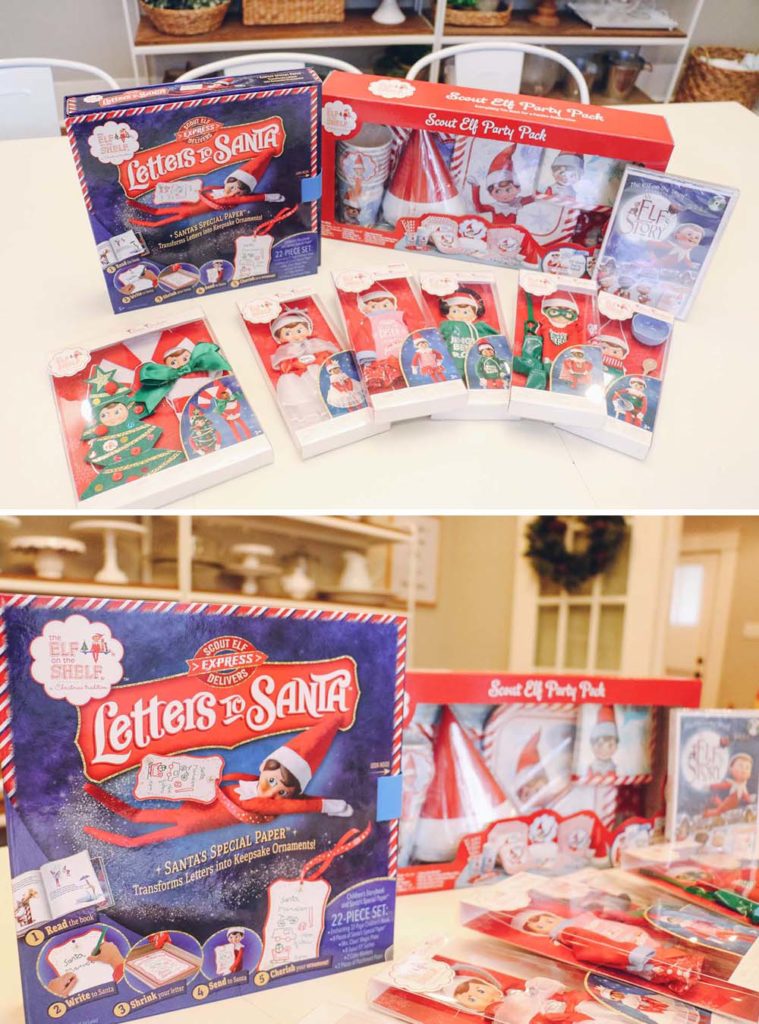 The kit comes with everything you need to write your Letters to Santa!
It made the whole experience even more magical for the kids.
I also used the Scout Elf Party Pack (available at Walmart) to set up a fun table
with some treats while we had our family activity.
Asher asked me to take his photo below…haha. chocolate in teeth and all! ;)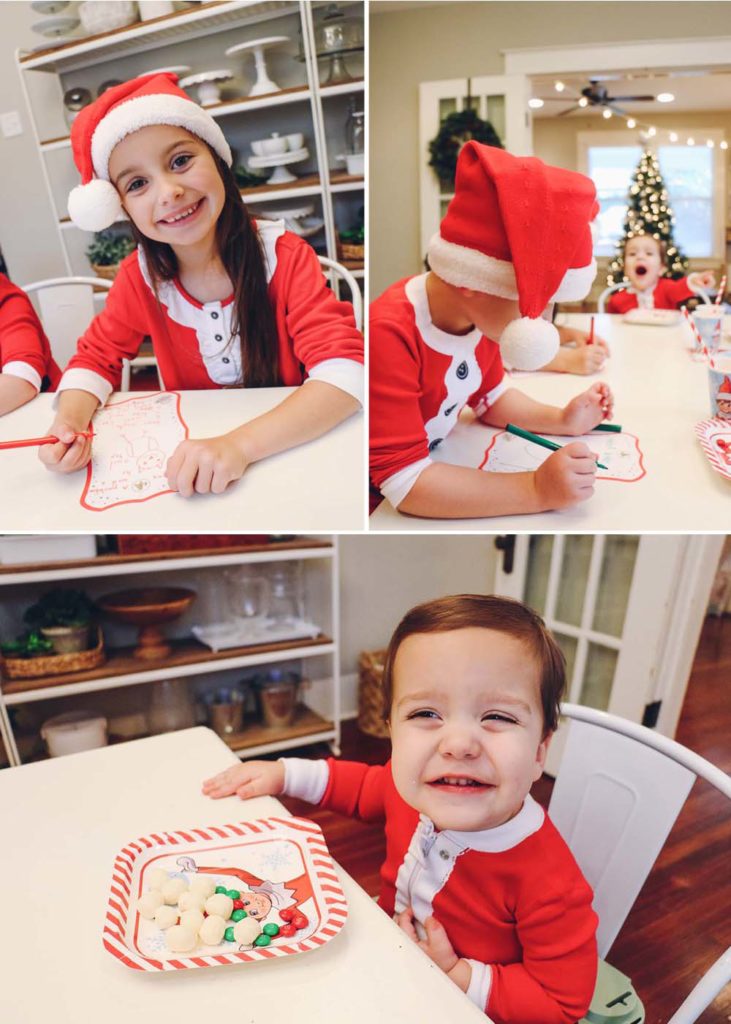 It was so fun watching the kids make their lists.
The excitement was building as they all started chatting about what Santa might bring!
Ben and I looked over their shoulders checking out everything they were asking for.
A lot of the things made us laugh…
some we saw coming and some were surprises.
Do you guys know what a nerf bike is?
Well it's awesome from how Micah explained it. ;)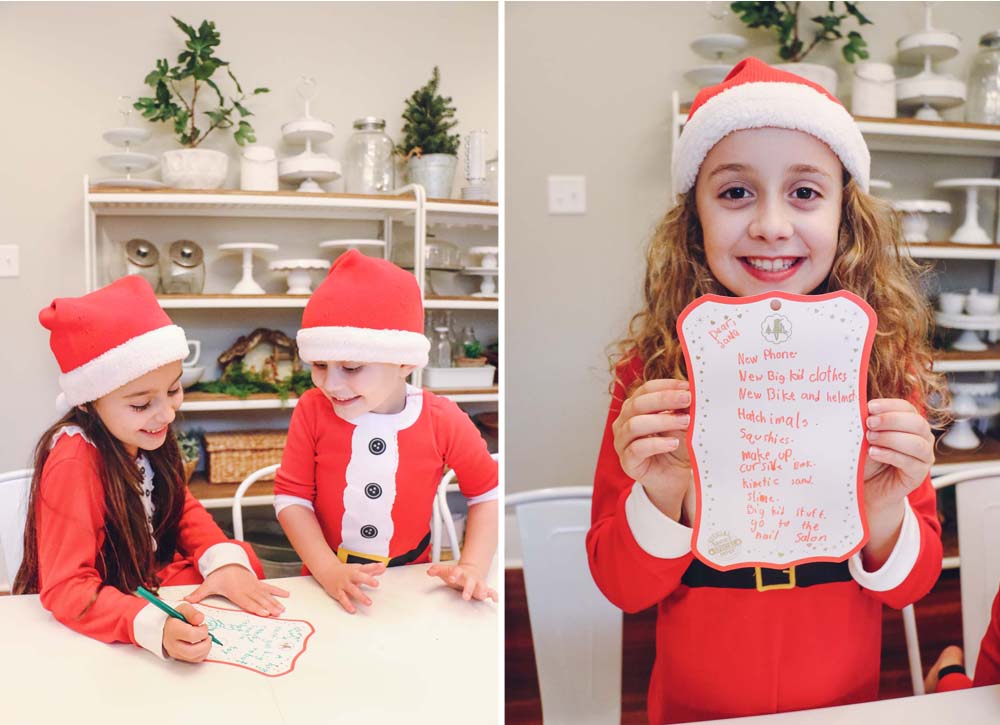 Once the lists were done it was time to pop them in the oven!
You just follow the directions and use the supplies given to shrink them down to size!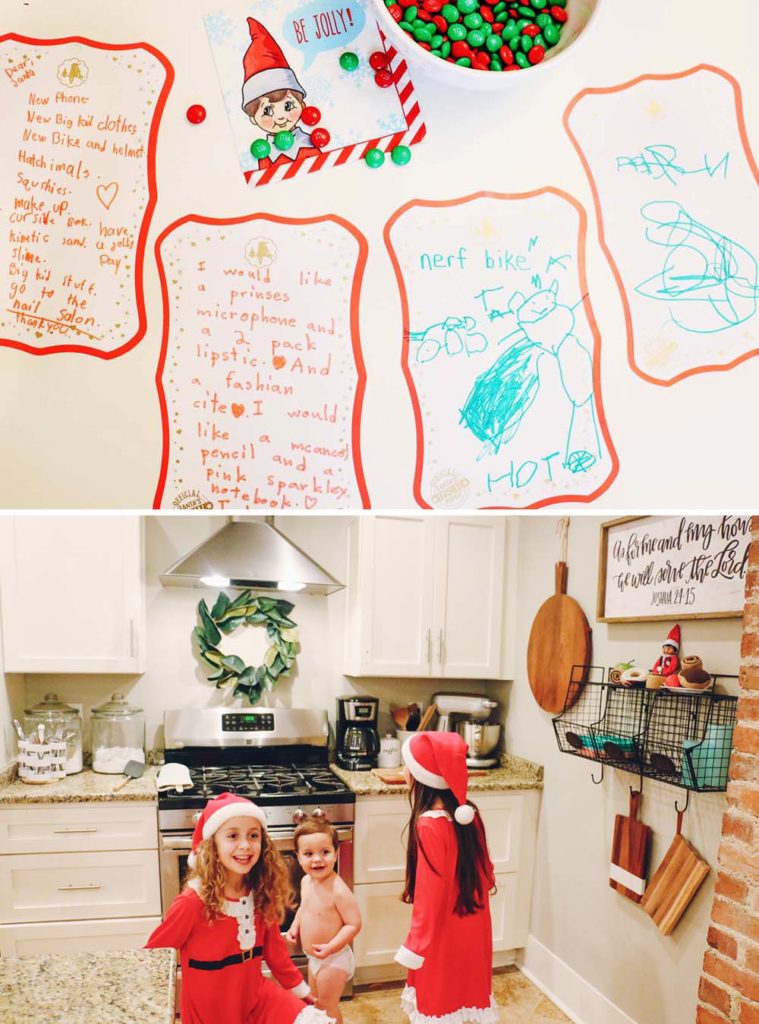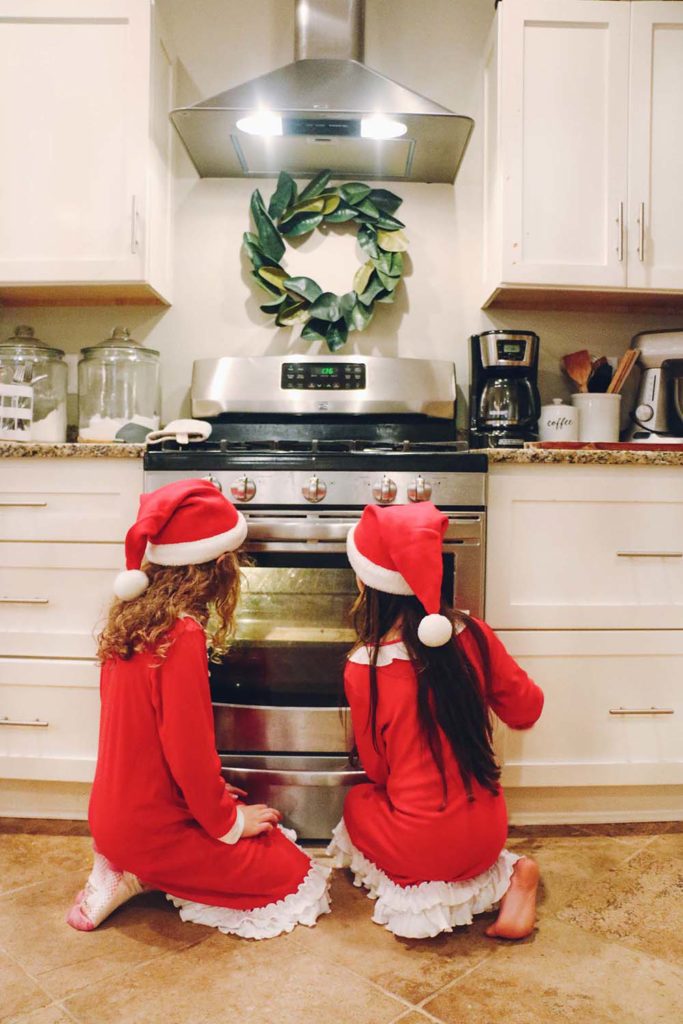 The kids were GIDDY!
You can watch the paper shrink to elf size!! They harden up into little ornaments!
It only takes a few minutes per letter…and while they baked we had our treats.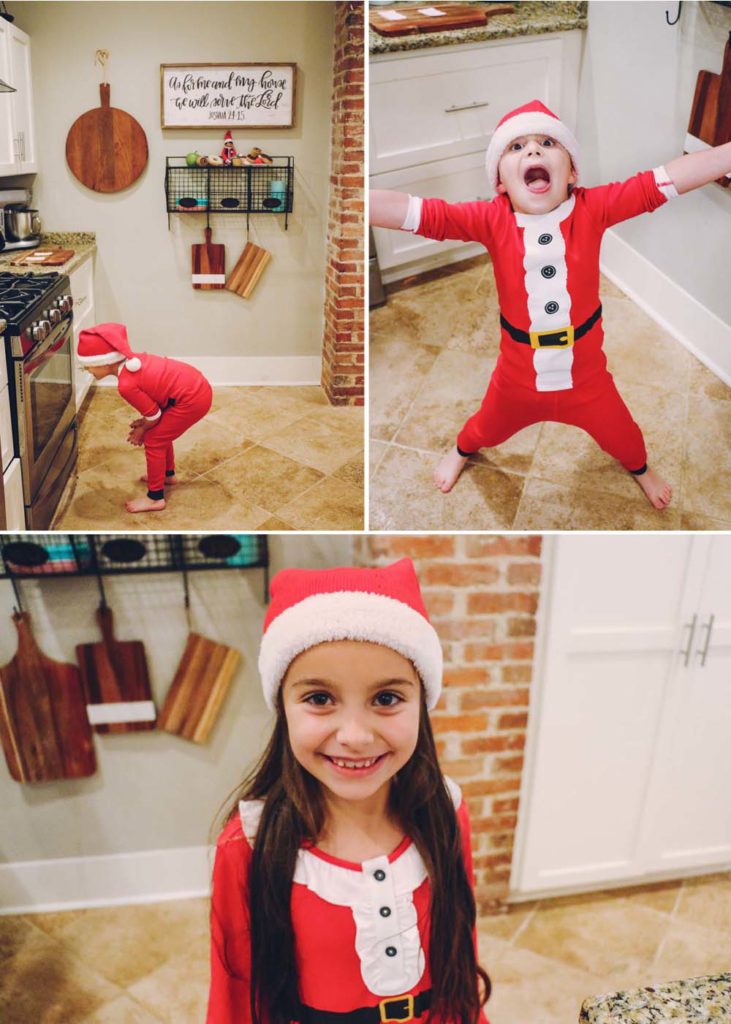 It doesn't take long, but once the letters cooled down I just
used the ribbon provided to finish off our tiny letter/ornaments for our Elf to take to Santa!
The kids thought this was just the best thing ever and I love how the Elf brings
it back so we can enjoy their little letters for years to come.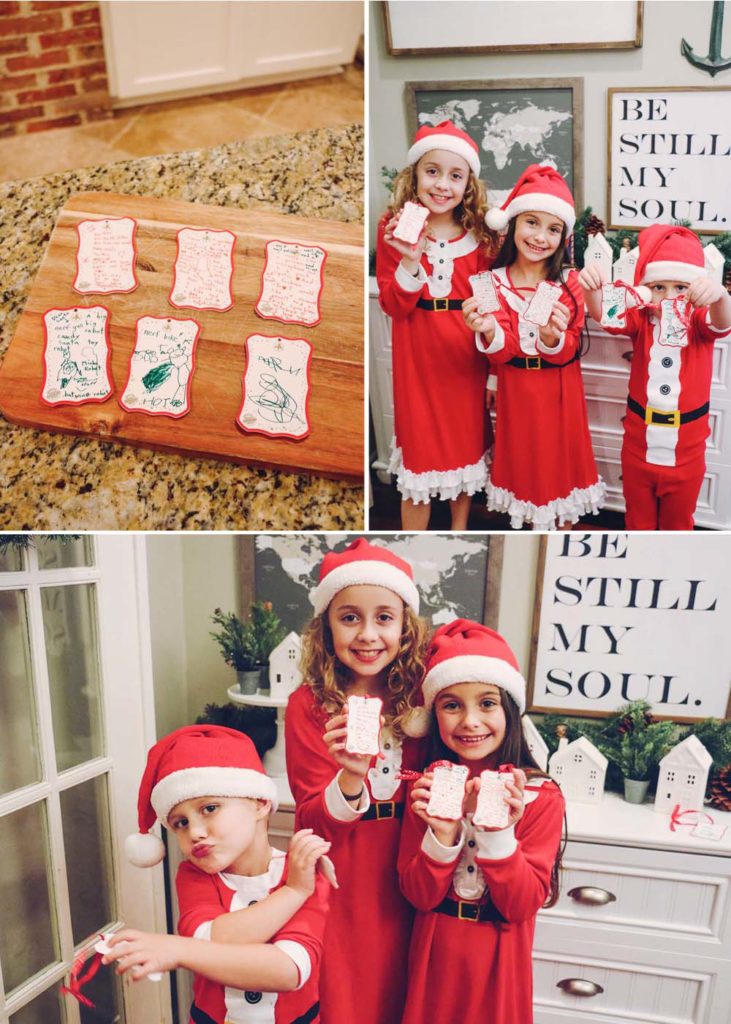 Your family will love this tradition!
You can watch a Step by Step Letters to Santa Video here.
Today (December 7th) is National letter Writing…so it's the perfect day to write Santa a letter!
Have fun making memories with your little ones!
Thank you to Elf on the Shelf for sponsoring today's post!