This video is long overdue, but life has been a little busy with new baby and end of year crazy!
But I really wanted to put together the video from Micah's Hulk 5th Birthday Party!
It was such a special day and we loved celebrating him with friends and my mom who was in town.
Micah had been talking about his Hulk party for MONTHS, and luckily I
had a lot of the planning done and work well under pressure. I was for sure riding on new baby
adrenaline to pull this off! If we would have waited till the next week
I don't know if I could have done it haha. Mom zombie now for sure!
I didn't worry about cleaning the house….everyone knew we just had a baby…
and we kept it small and simple as far as party size, inviting a few of his classmates over and some family friends.
We set up a party table with lots of fun green details and rented a bounce house for the backyard.
(only $75 for the whole weekend? I know, crazy! and amazing. haha.)
I think every newborn mom with big kids should rent a bounce house their first week into things. haha.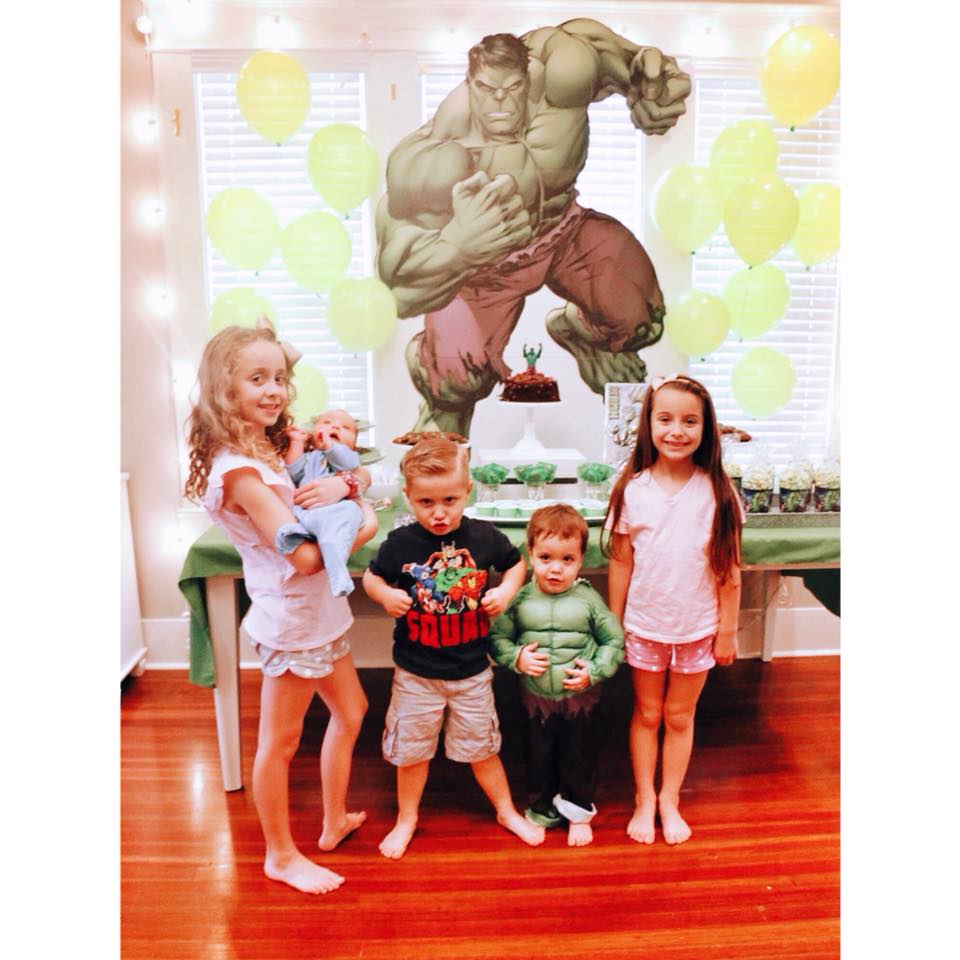 I'll try to do a more detailed post about the party details but I have to say
that the hulk we ordered on Amazon made it feel larger than life!
Micah was thrilled and it made us happy to see him so excited about the big FIVE. ;)
Here's the video in all it's green Hulk glory!

Here's some photos I shared on Instgram for now.
Love these cuties!
SO glad that Asher was Hulk for Halloween because even though
he wore it about a hot second, it was the cutest thing. Baby Hulk! hehe.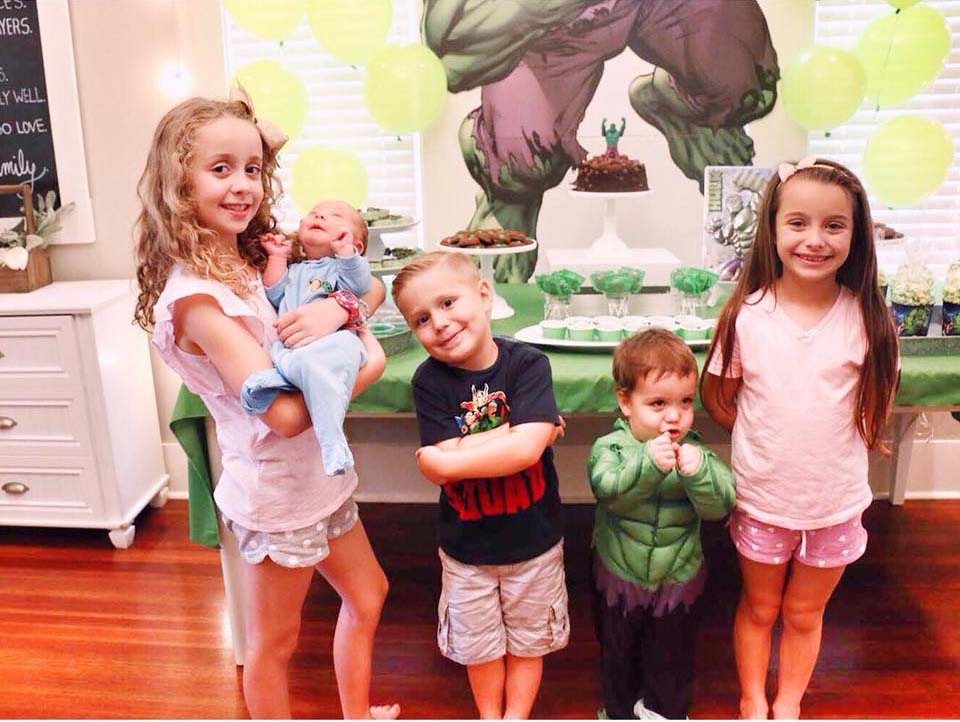 Micah was so excited to show his friends his party table and the giant hulk!
The cut out is currently in his room, terrifying me on a nightly basis when I'm putting the boys to bed.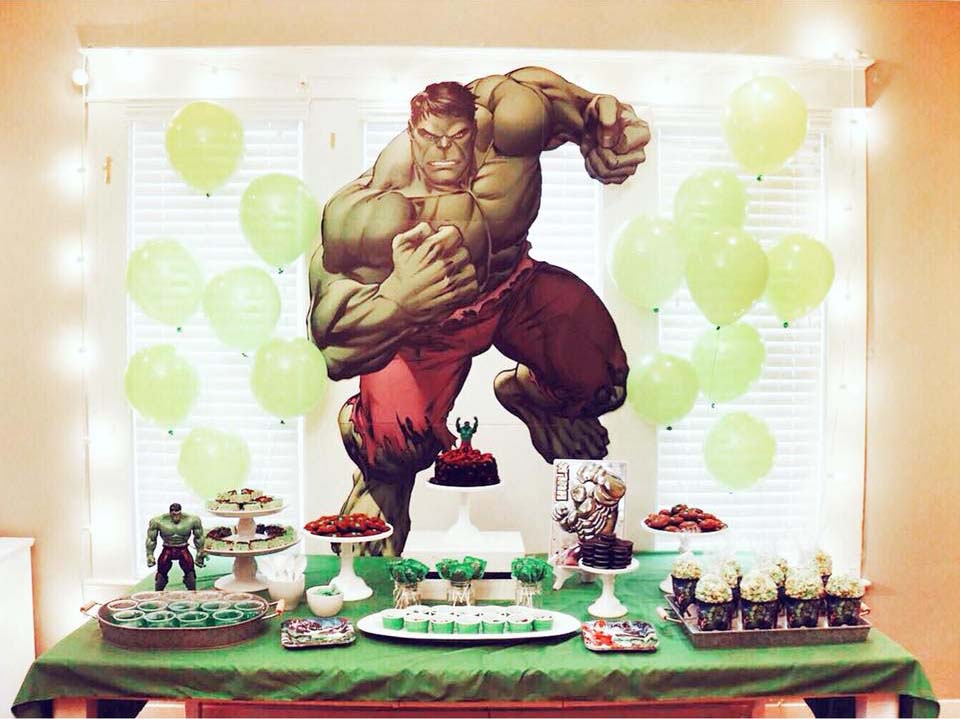 Ben and his mini.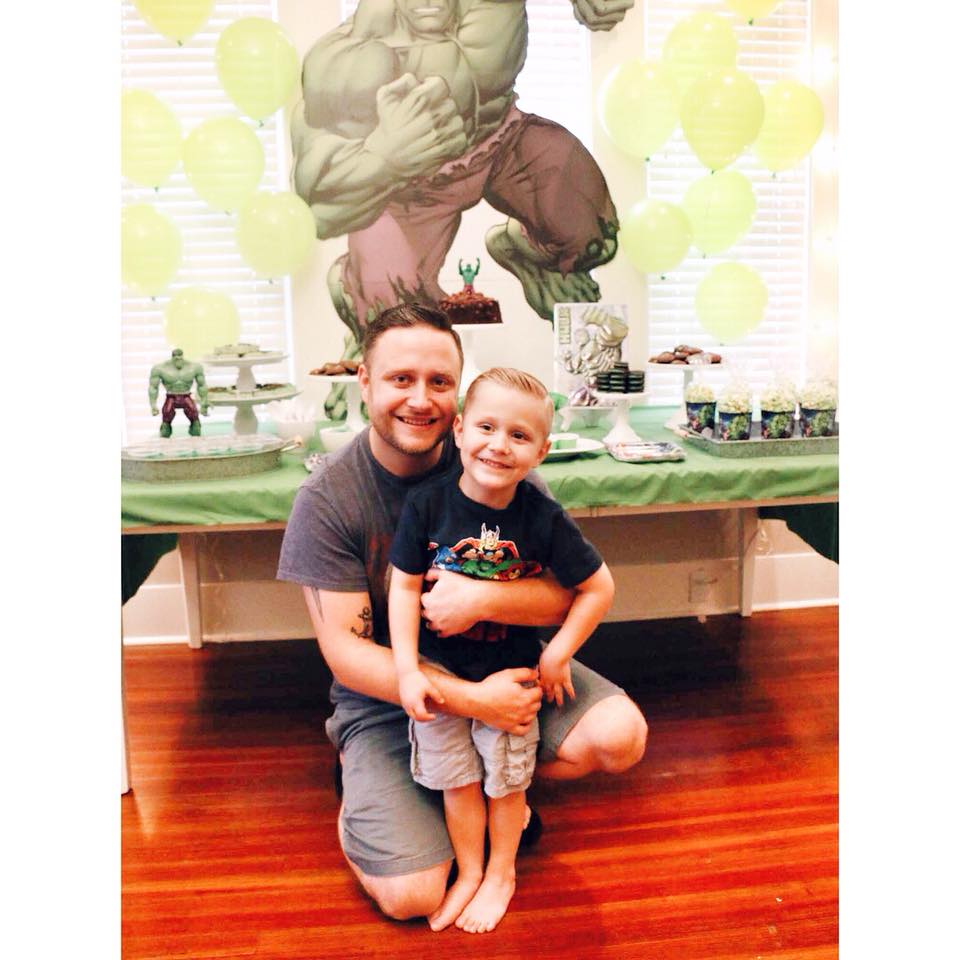 Loved having my mom there! My dad came later in the week!
Props to grandma for rocking a super hero shirt for Micah.
He thought it was AMAZING. haha.



The cake was one of my favorite party details of the party!
Micah requestsed a candy hulk cake….. :/
I winged it but I think it turned out pretty good. He LOVED his cake!
TIP: Buncha Crunch looks like boulders…it made it!
Will share more details soon for all of you with Hulk/Super Hero loving kids!