Today's post is sponsored by Disney Junior!
One of my kids' favorite shows on the Disney Channel is Elena of Avalor.
Especially Sienna and she always talks about how they look alike!
Today we are sharing a play date or party inspiration post all themed around Elena of Avalor!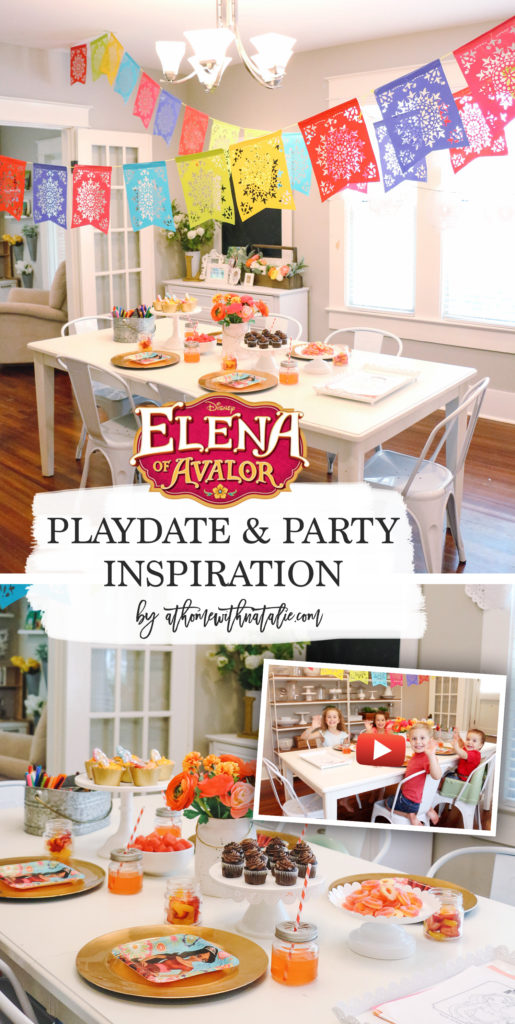 I love a theme and putting together fun tables for the kids.
It doesn't take much to make it magical!
You can go as big or simple as you want and still get great results by focusing on three things:
the main table, an activity and the sweets and treats!
Just figure out your color scheme, use a few themed details and you are on your way.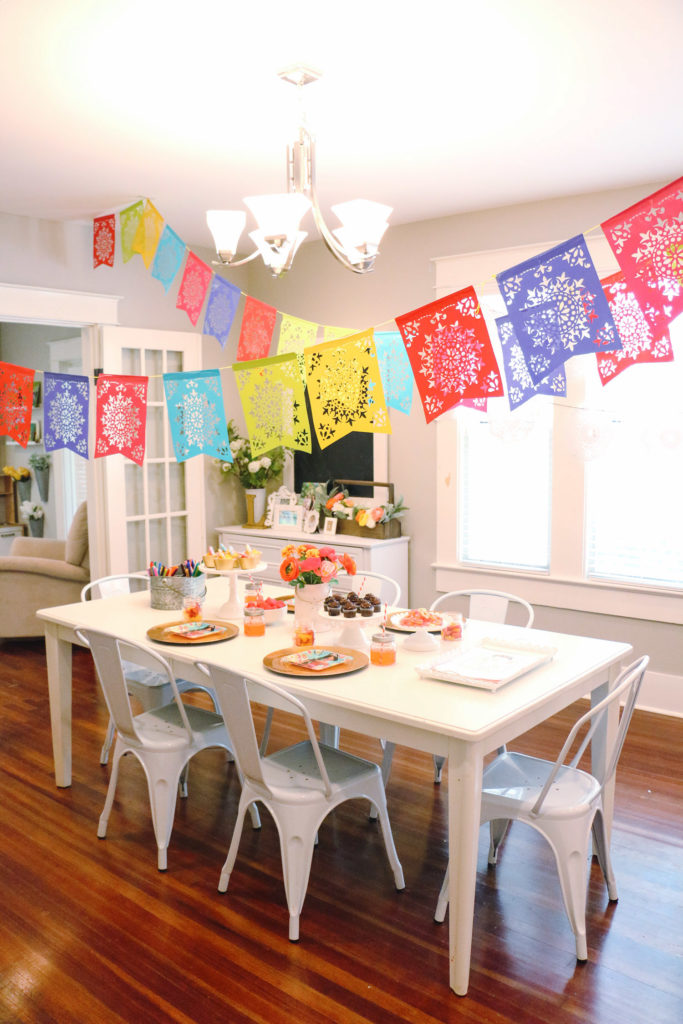 I knew our color scheme for Elena was going to be
pops of red, orange and yellow and I would pull it all together
with the white and gold. I gathered up chargers and cake stands I already
had and arranged on the table.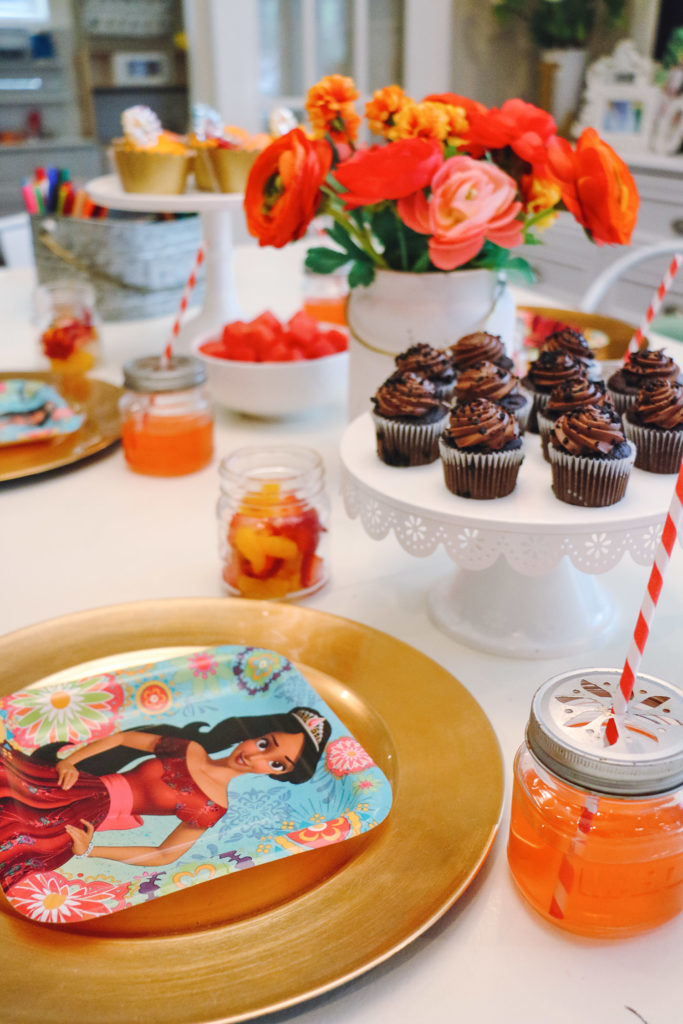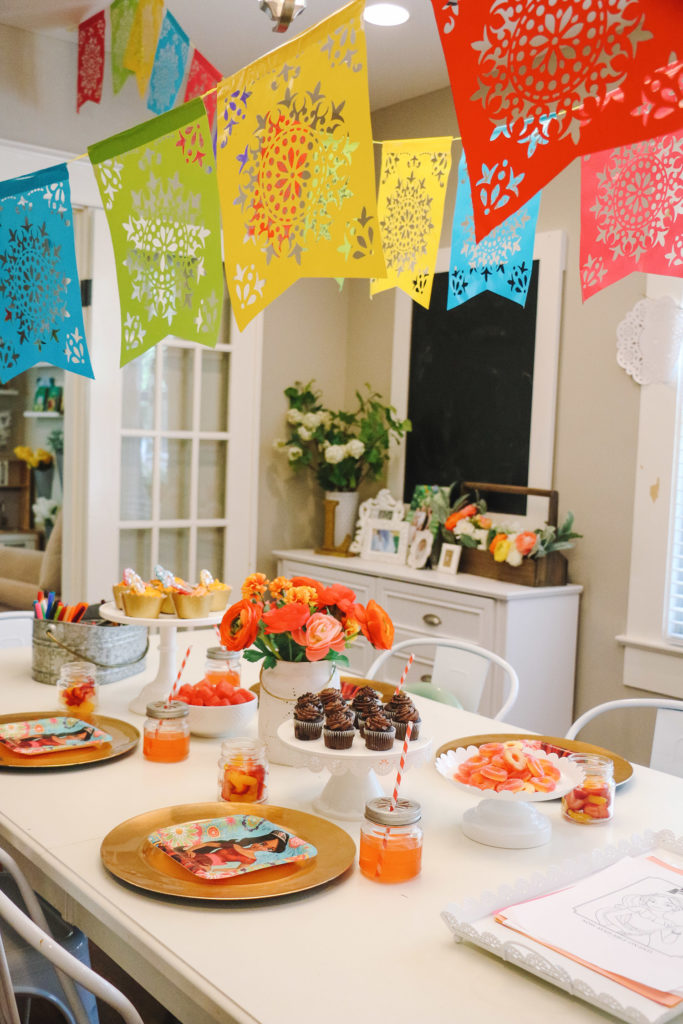 I love shopping our house when decorating for parties and reusing things in different ways.
The candles are actually in a candle holder I had but it was the perfect touch!
The flowers are fake and I have a whole stash of florals that I can reuse.
I love how the gold chargers made the Elena plates really pop!
The kids LOVED seeing her as soon as they walked into the room and found their spot.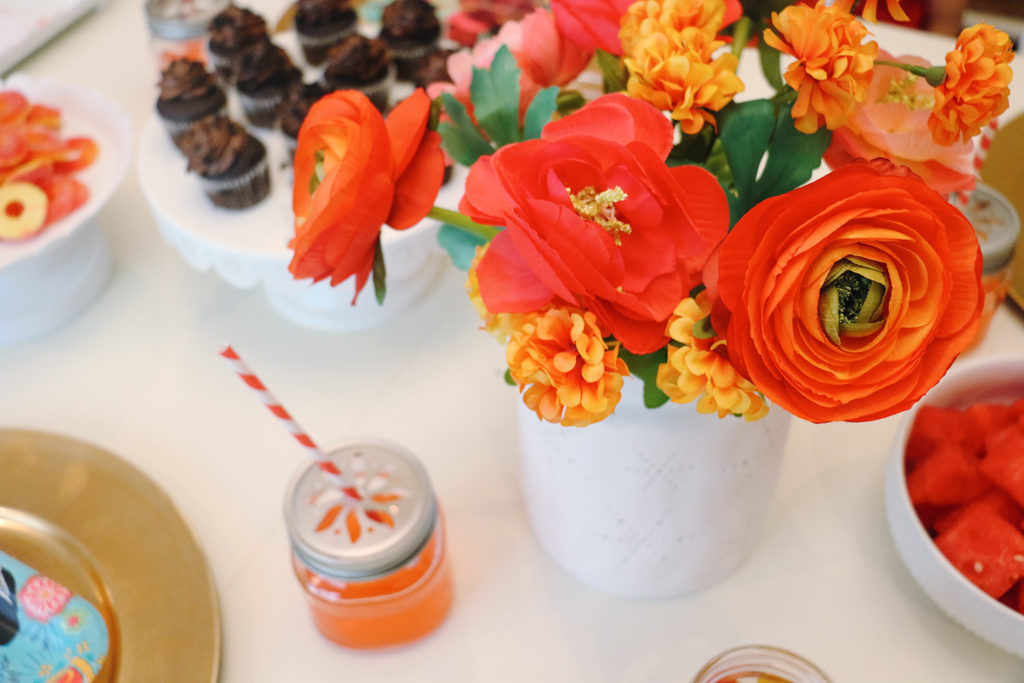 Think UP!
Hanging inexpensive garlands is a great way to make the party seem even more magical!
The bright colors above them immediately made it feel like a party.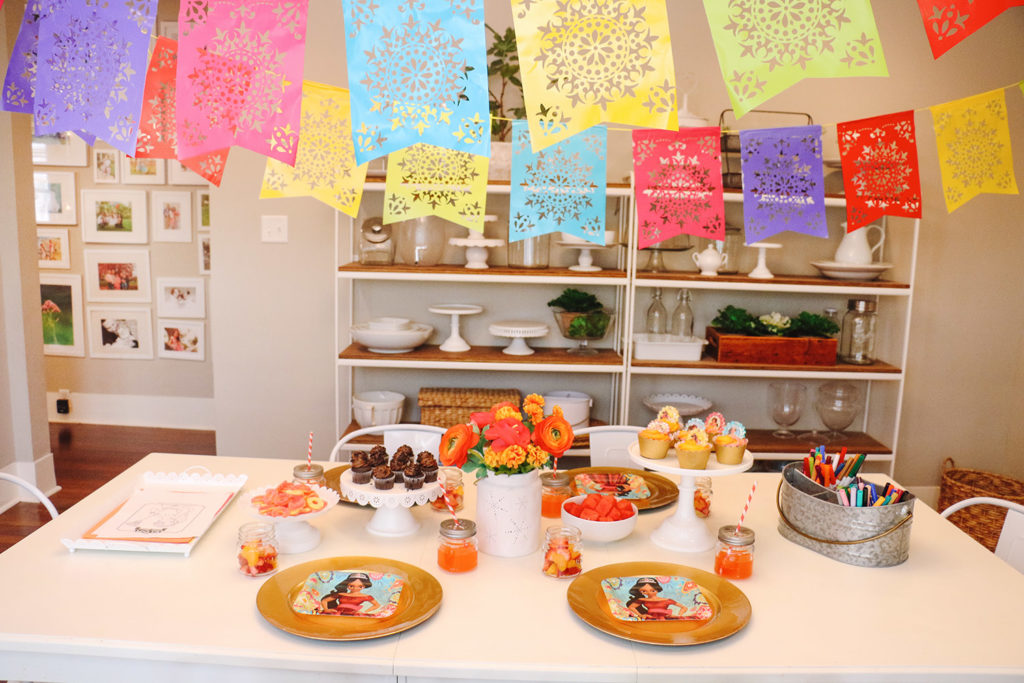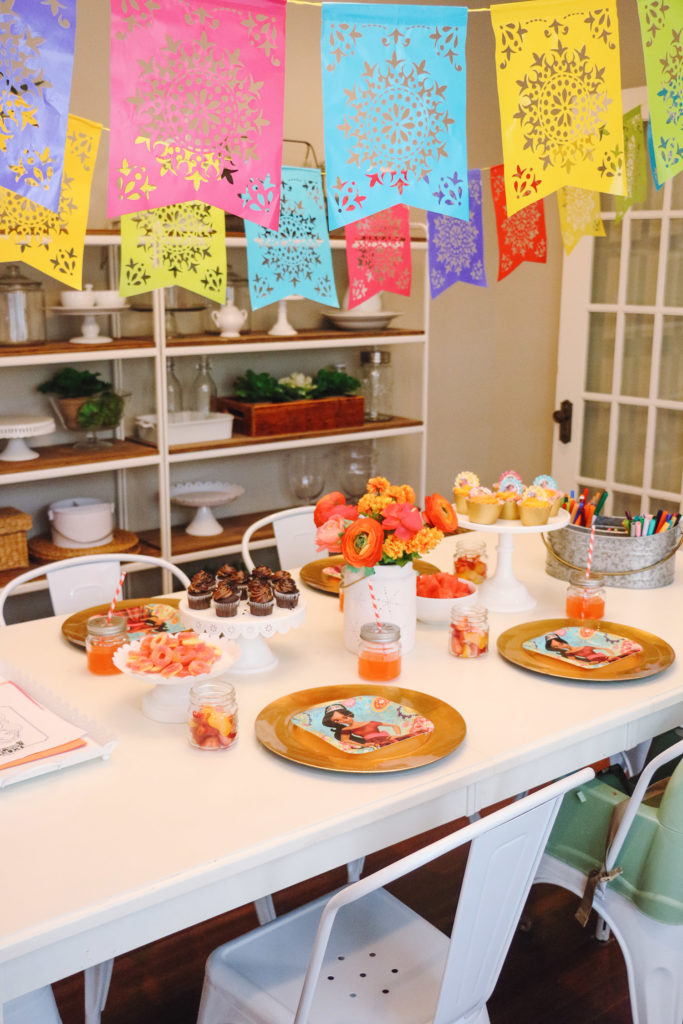 I love using favors as cake toppers! Kids LOVE things on their cupcakes!
Haha I'm not sure why but it's a thing, mamas. So I put the keychains into store-bought cupcakes that I made more festive with some cupcake wrappers I already had.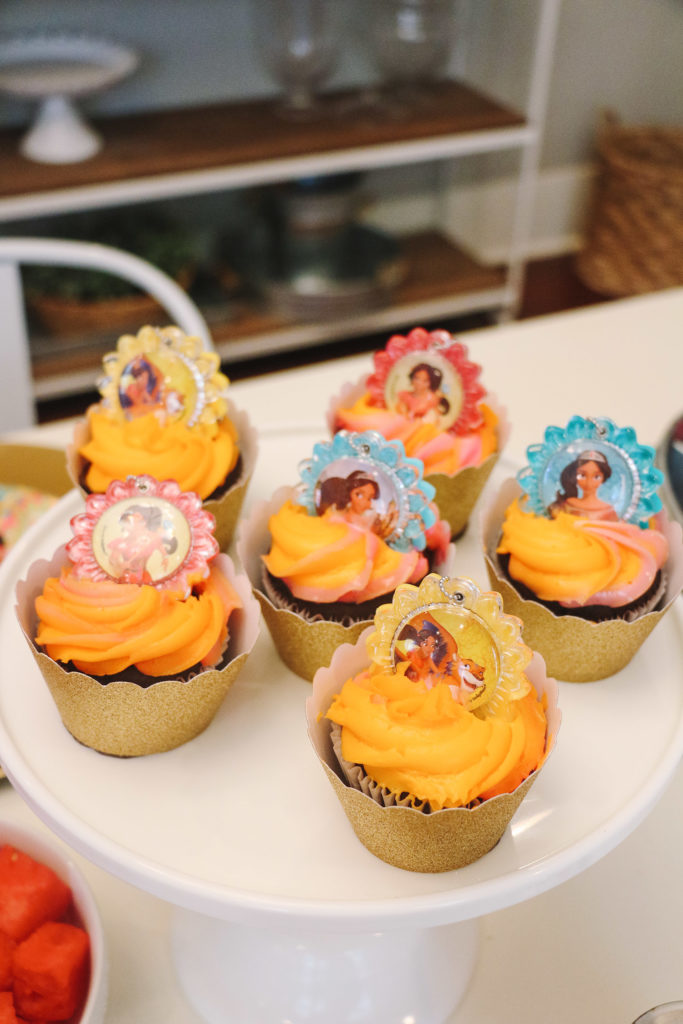 Check out the FriYay Mornings on Disney Channel where Disney Junior share all
new episodes of your favorite shows…all summer long!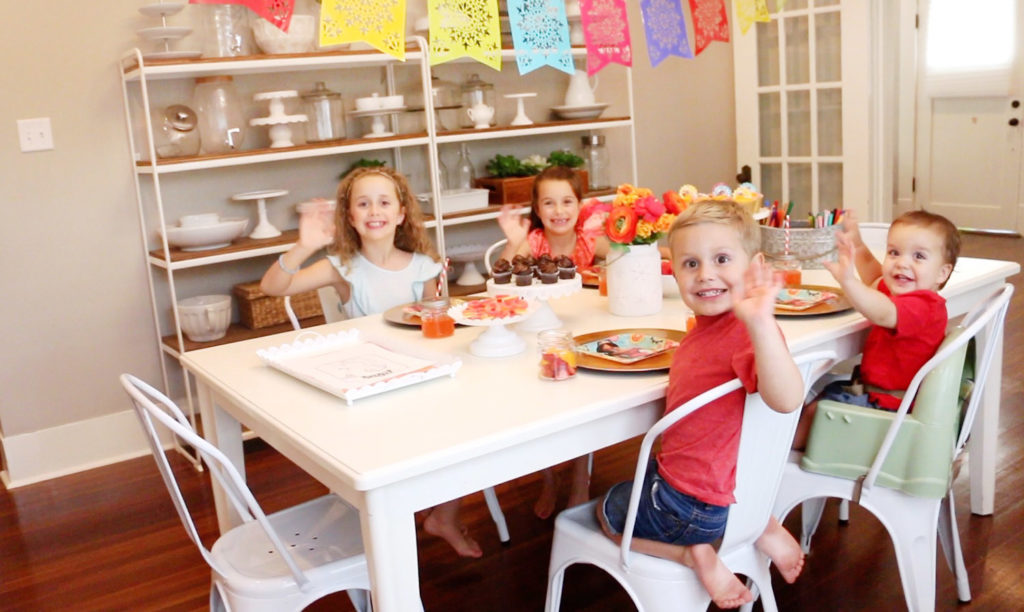 Thank you again to Disney Junior for sponsoring today's post!
We had so much fun creating a craft and snack time themed around one of their favorite shows.
Be sure to check out Disney Junior for all the fun shows and episodes this summer!