Finally got my act together to share some Halloween Photos!
AND a quick tutorial on the baby walker I made Asher for his grandpa costume!
Old people are adorable.
Also sharing the video that's over on my channel of all the October Fun…
Trunk or Treat, Youth Group Party and Trick or Treating!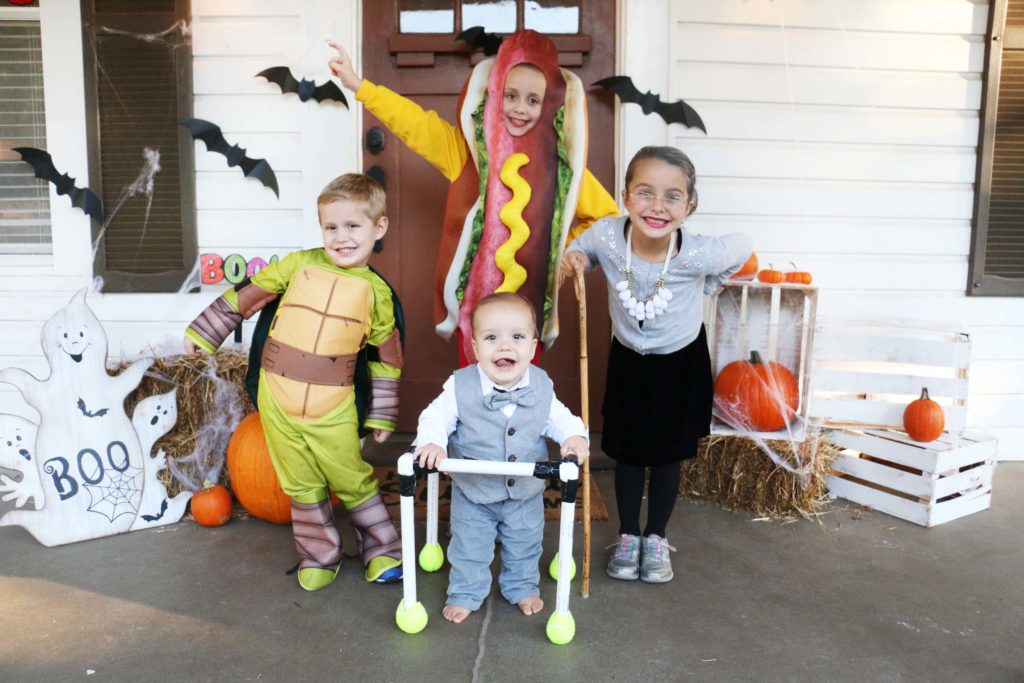 It was a fun year of trick or treating… love their ages!
Sophia was trying to choose between Cleopatra and a hot dog.
Hot dog won this year and we were all pretty excited about it.
Micah was one of the million children dressed as ninja turtles this year haha. He loved finding his people.
It was the perfect costume for him and he was so into getting the candy.
I love his pose when I said, "pose like a ninja turtle!" Nailed it.
Sienna was a sassy grandma and it fit her to the tee too haha. She created this grandma persona… Mertyl.
And she's hilarious and how I picture Sienna as a grandma. fashionable and feisty! ;)
Asher was the cutest grandpa and his baby walker was as functional as it was funny!
(See video at end of post to see him in action! AND check out the easy tutorial!)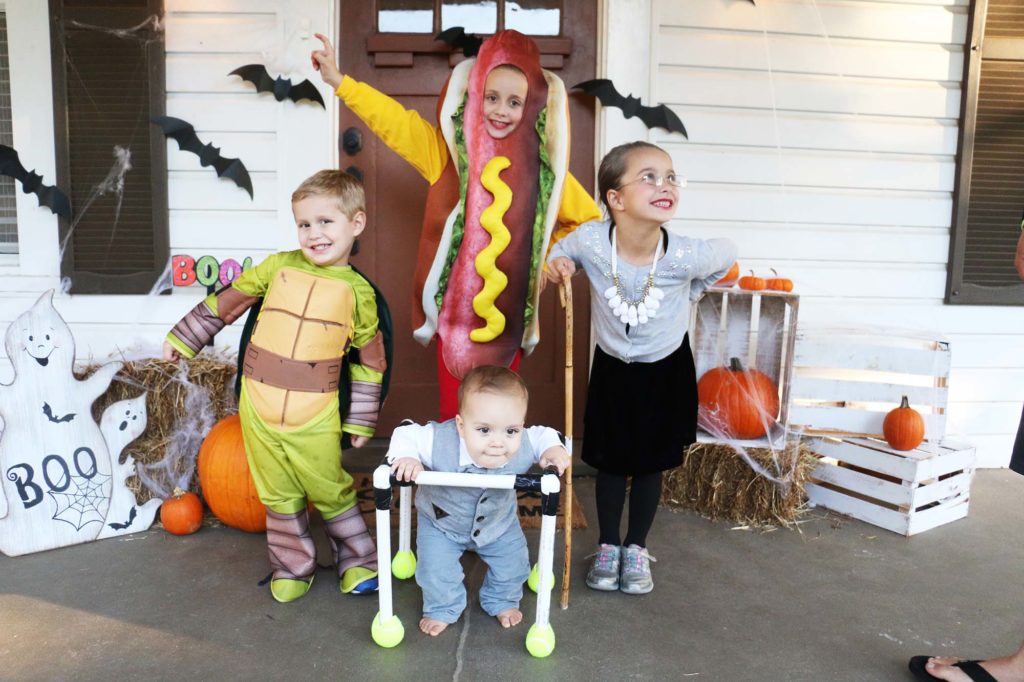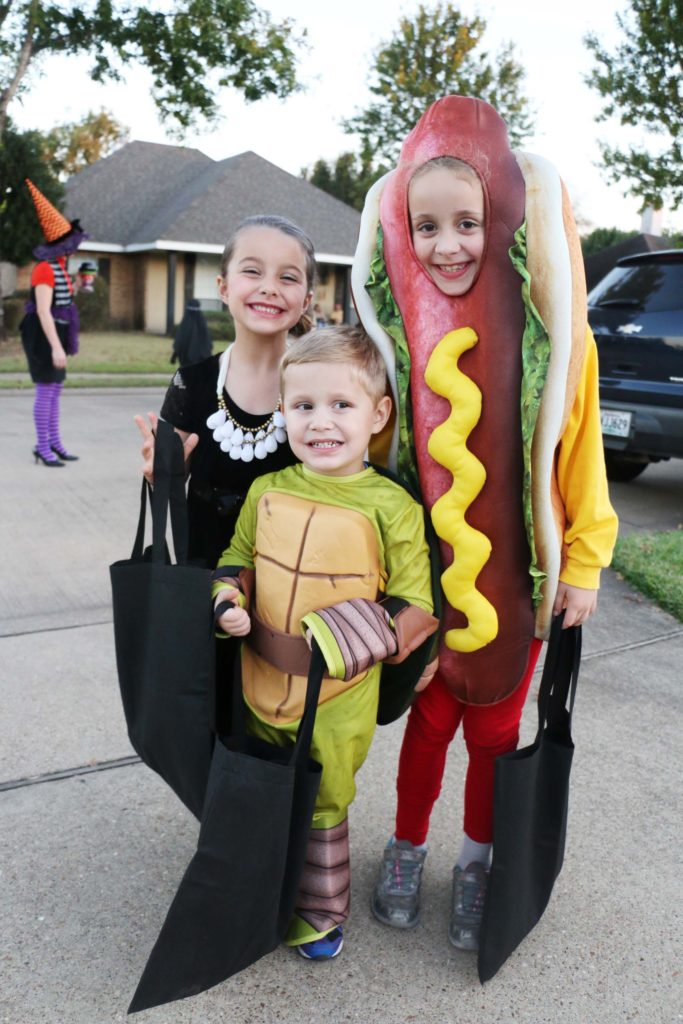 Our friends invited us over to their neighborhood for trick or treating and gumbo!
The place was hopping!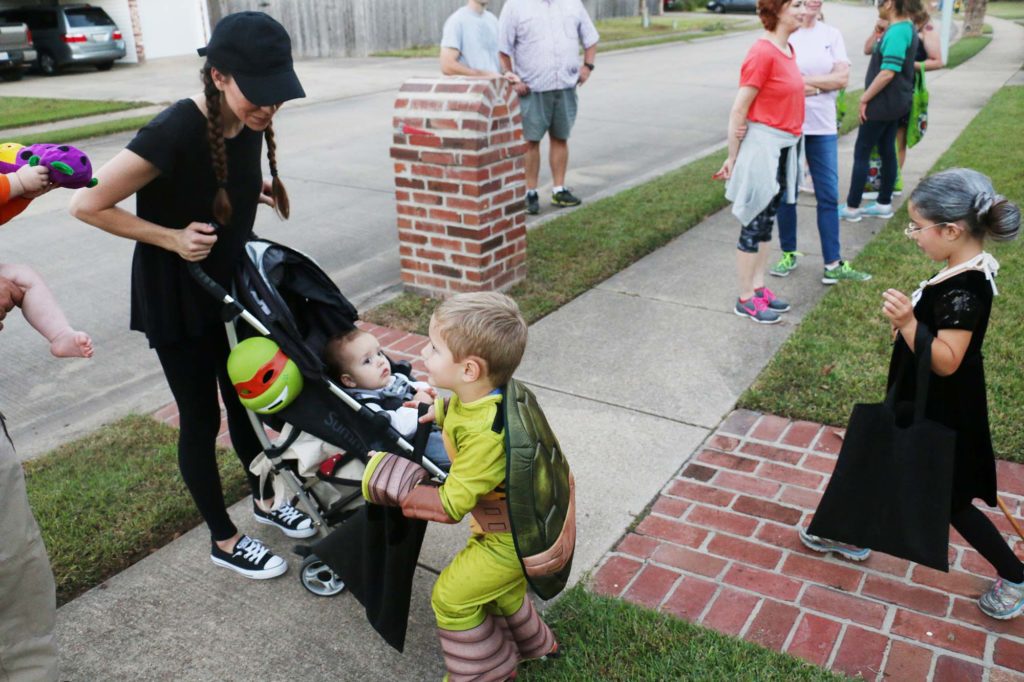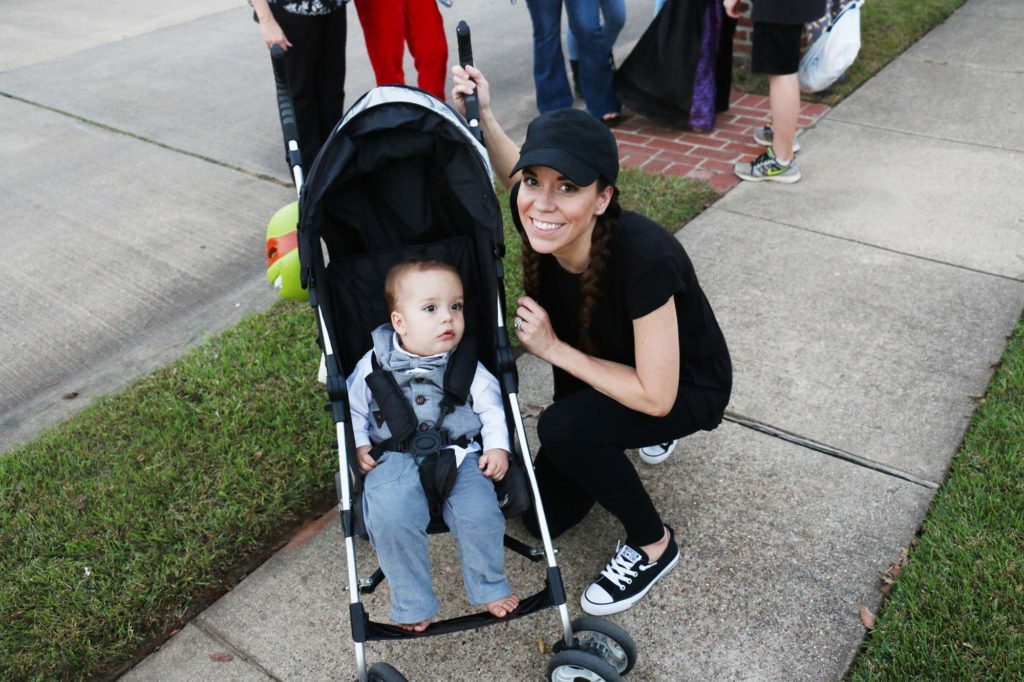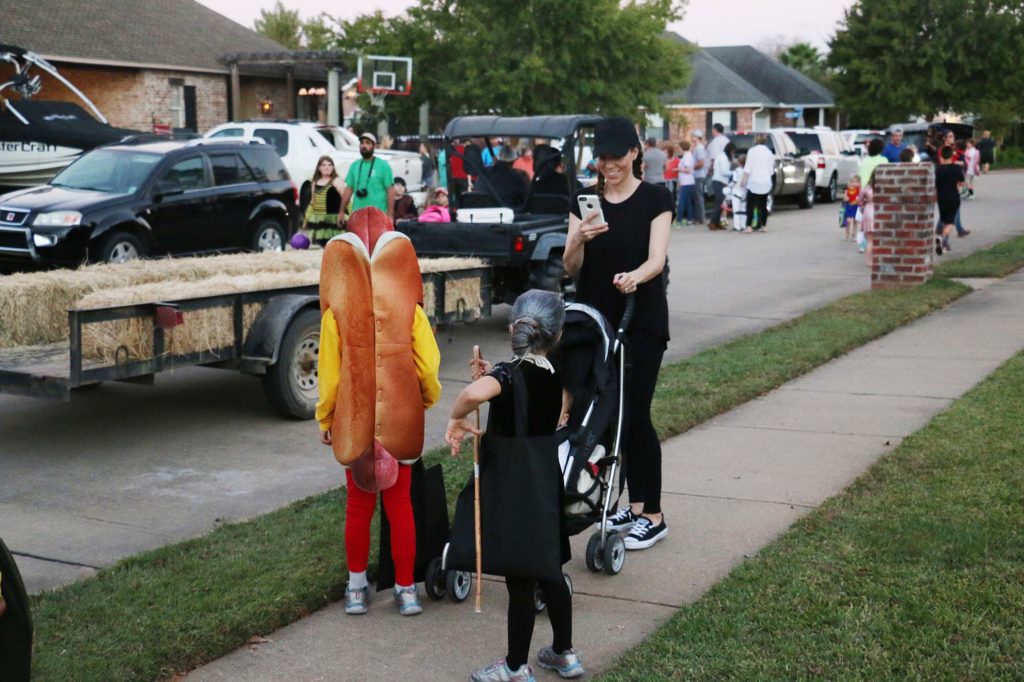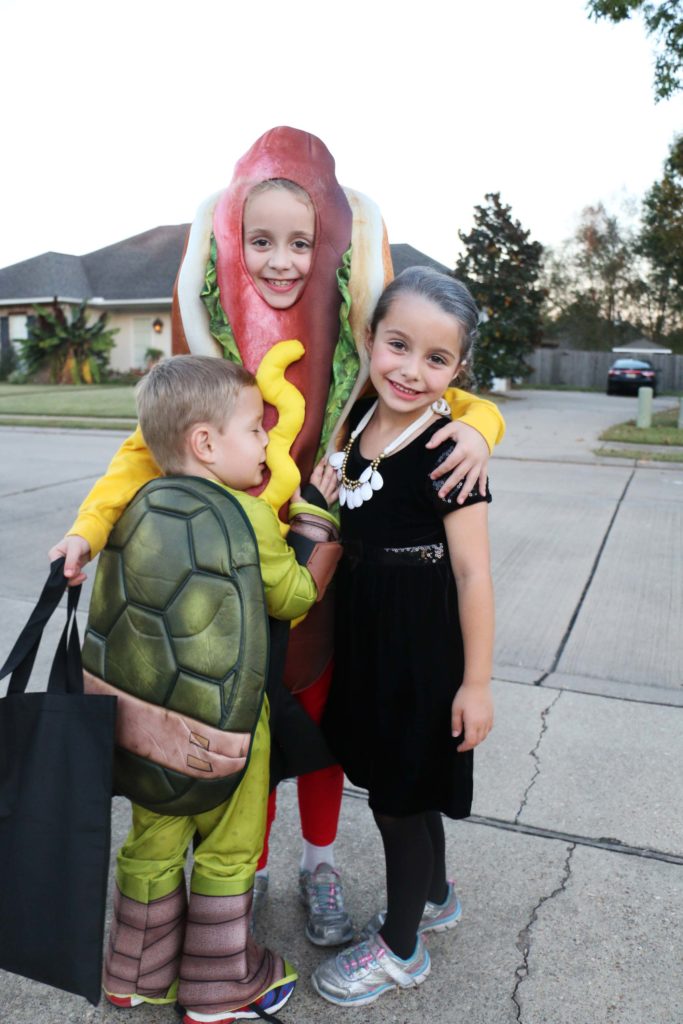 TUTORIAL TIME!
I found the basics of this project via pinterest and Whimsy and Wise Events.
I made it a little more sturdy with the duck tape. If I had time, I would have gone to get white tape…
but we just used what we had!
I wanted to make sure it wasn't gonna fall apart on Asher.
I got his outfit at Target. Mainly Cat & Jack items.
Below is how I made Asher's little grandpa baby walker!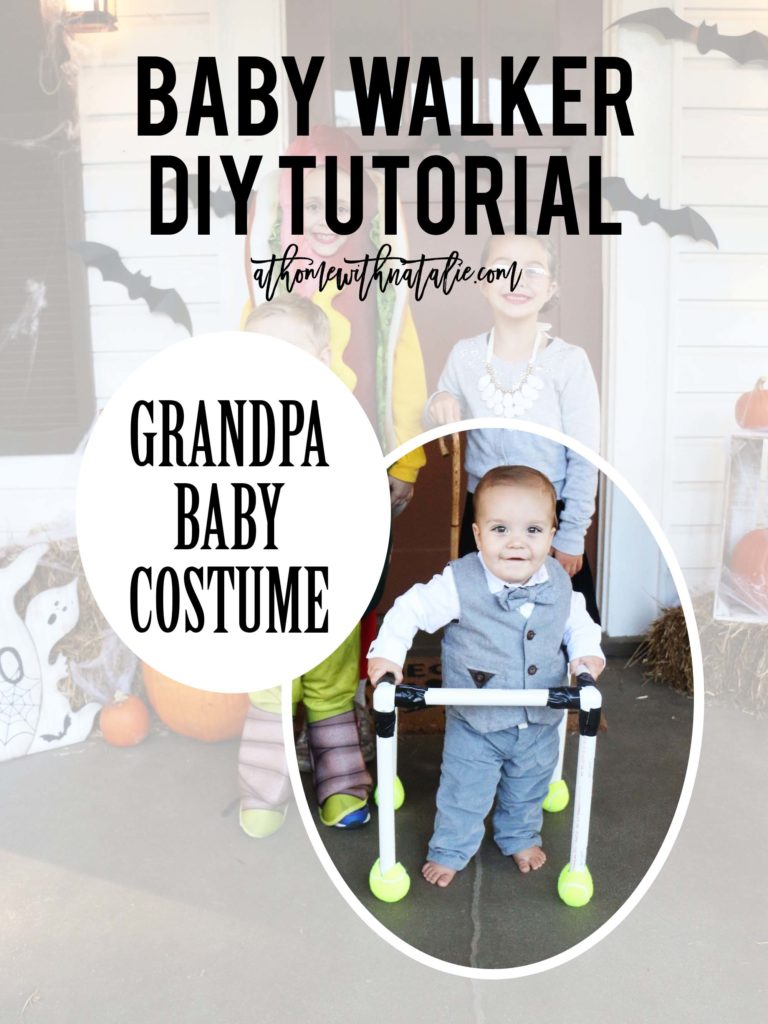 SUPPLIES:
1. FOUR pre cut 2 ft 3/4″ PVC Pipes. (Home Depot)
2.TWO 90 degree elbows 3/4″ (Home Depot)
3. TWO 90 degree slip x slip 3/4″ (Home Depot)
(You will have to tape because it doesn't fit on all sides!) (Home Depot)
4. Duck Tape
5. Tennis Balls ( Walmart)
DIRECTIONS:
1. Cut the FOUR 2 ft pieces at 14″ (You can ask Home Depot to help if you don't have a table saw!
We have one so I was able to easily make the cuts. Or ask Ben too. hehe.)
2. Insert the elbows and corner pieces and make the frame of the walker. (See photos to get visual!)
3. Slice Tennis Balls (CAREFULLY) and slide onto bottom of walker legs.
4. Add some security with the duck tape to all the connections.
DONE! ENJOY AND GO DIE LAUGHING.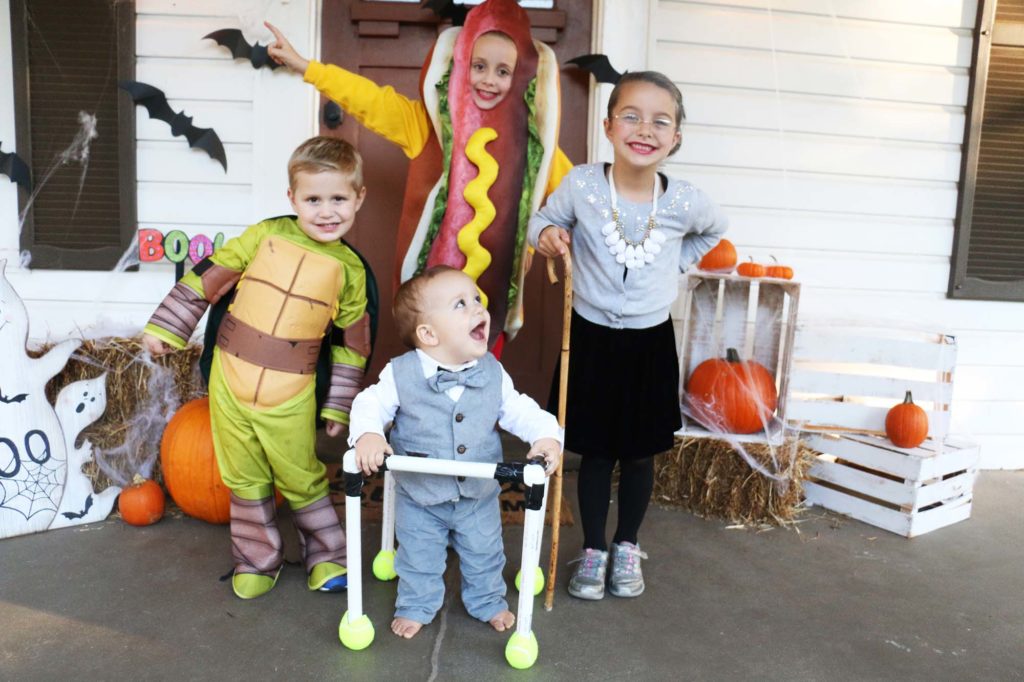 Thanks for following a long all of our family adventures!
We love sharing them with you. Are you subscribed to my channel??
I'm posting a couple videos a week over there that I don't always share on here…
so be sure to subscribe so you don't miss any of the fun.
Excited to do some more home tour videos!

FREE Meal Gifting Printable
We all know someone who would appreciate a yummy home cooked meal delivered right to their doorstep! This gift idea is perfect for a family who just had a baby, adopted, is sick or as a random act of kindness! Grab my free printable!