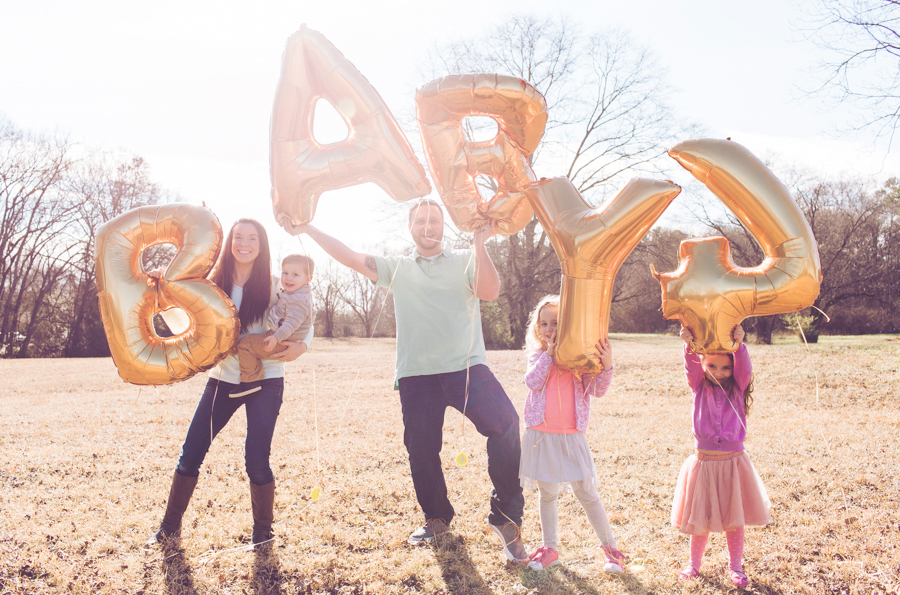 We are so excited to announce we are expecting a baby!! Baby #4 is due in October!
Ben and I are excited and freaking out all in one breath haha.
Love these photos because they totally sum up life right now! 4 is backwards…
one balloon is deflating..haha.. a whole lot of crazy and JOY!
We told the kids and they are so excited! I can't wait to see them experience the whole thing.
(Thanks to my friend Christine for snapping these for us!)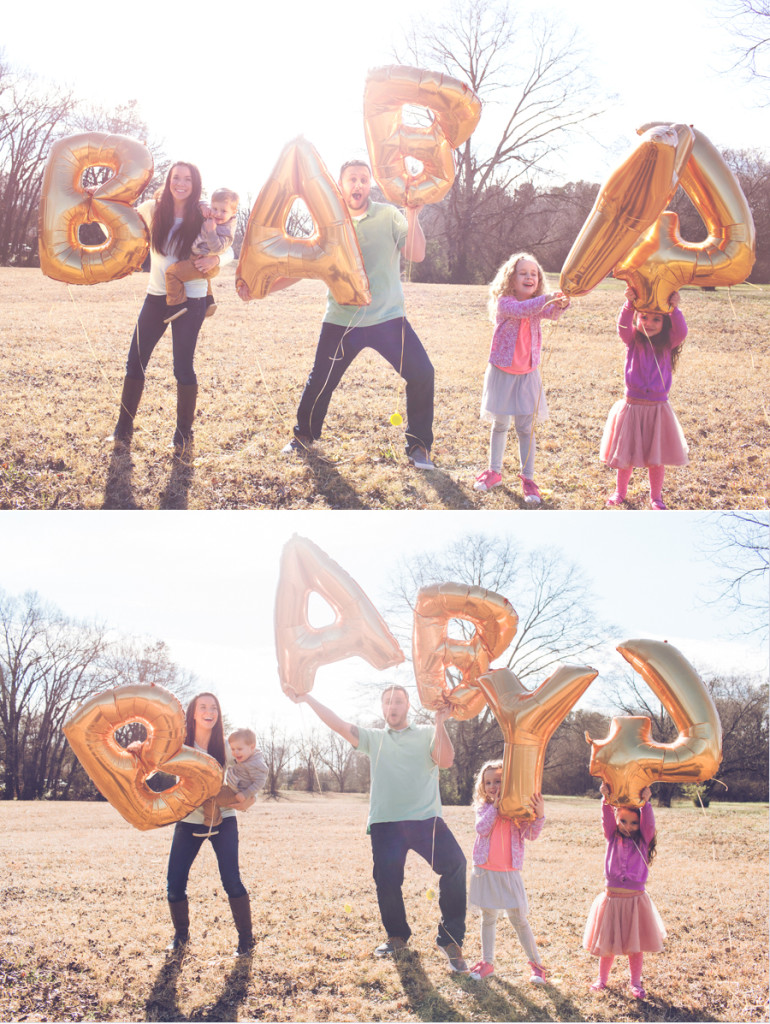 The crazy thing about parenthood and having kids is, you are creating the people you are gonna hang out with when you are older. This is our crew. our people.
I love seeing each of their personalities and what they look like
and can't wait to see baby #4 in the mix.
Maybe we'll have another curly haired baby! Either way, we are so thankful and excited.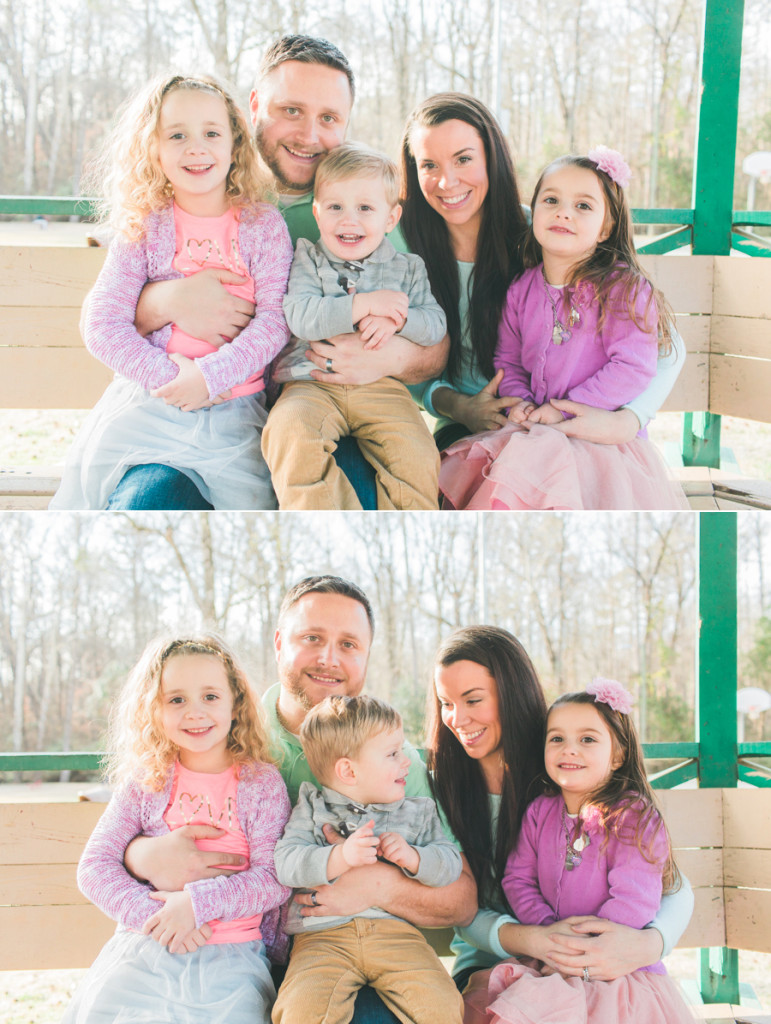 Sophia has baby fever. Hugging and kissing my belly every time she sees me.
Letting me know daily updates on my growing belly.She really wants a boy for Micah. Sienna is still trying to figure out the whole thing and has requested a girl only. She has come up with lots of names that include princess. Micah copies sophia hugging my belly. I was snuggling with him one night before bed and told him, "say night night baby…" and he said "night night my baby." heart officially melted. He'll be almost 3 when baby comes…
which seems crazy to me! He is gonna be a big brother!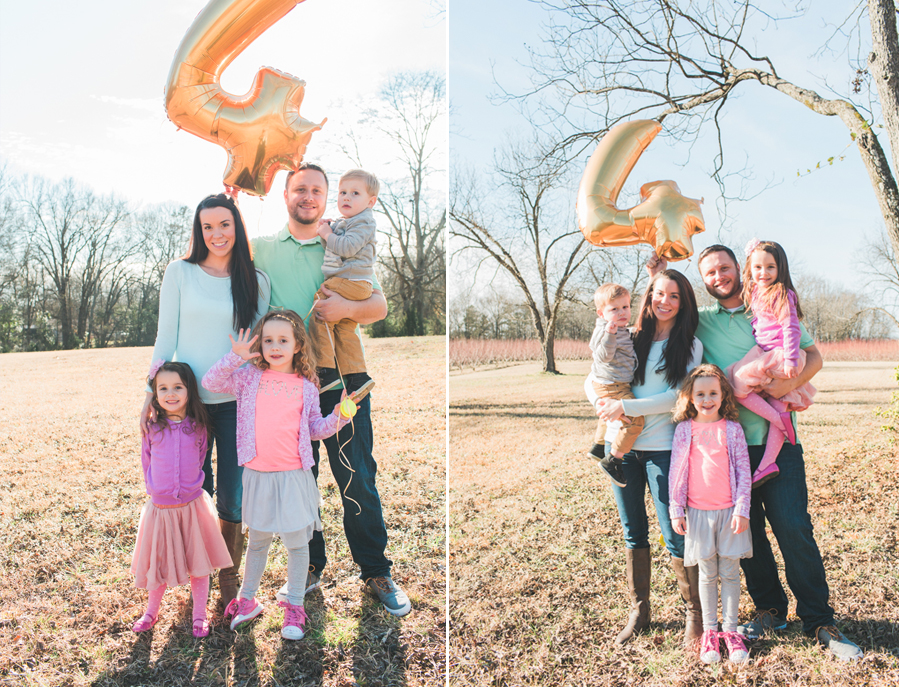 Can't wait to document my growing baby bump again! Having the photos of my growing little ones is one of my most treasured blog posts. I had horrible morning sickness with micah..but I had no idea what was coming this round! WOW. It's crazy. Trying to offer it up and hang on because I know it won't last forever. I will spare you the details. no fun.
I'm seeing some freezer meal posts coming soon. Only eating crackers and
banana bread isn't working for the entire family haha.
We told our family a couple weeks after we found out. I couldn't keep it a secret and I was having a hard time keeping it together while being so sick. First thing my mom said after screaming and hugging me was "I knew it!! I thought you looked horrible!!" haha.
thanks mom. She meant well ;)
It's a really exciting time in my family because both my sister in laws and my sister are pregnant as well! We have a new baby coming every 2 months starting in april!
This is the first pregnancy I'll be so close to my family!  So fun.
My sister and I are sickos together. :) a whole new batch of grand babies are on the way!
God is good! Would love some prayers for all of us and our pregnancies.
We are so excited to share this news with all of you!
Hope you're having a great day!
FREE Meal Gifting Printable
We all know someone who would appreciate a yummy home cooked meal delivered right to their doorstep! This gift idea is perfect for a family who just had a baby, adopted, is sick or as a random act of kindness! Grab my free printable!