I have been wanting to share some photos of our newest batch of felt food all month!
I've made and FINALLY made it happen during Asher's nap time.
If I try to gather and take photos when kids are around..they swarm and suddenly can't live
without holding the exact thing I'm wanting to take a picture of haha.
It's kind of like that motherhood phenomenon where everyone is happy buzzing around until mom sits down…
and then their world crumbles or they need to be sitting on you. hehe.
I have always loved making felt food for my kids…it's something that I find relaxing to
craft and then it's a toy that they all play with.
Over the years I've made different things and these are the most recent!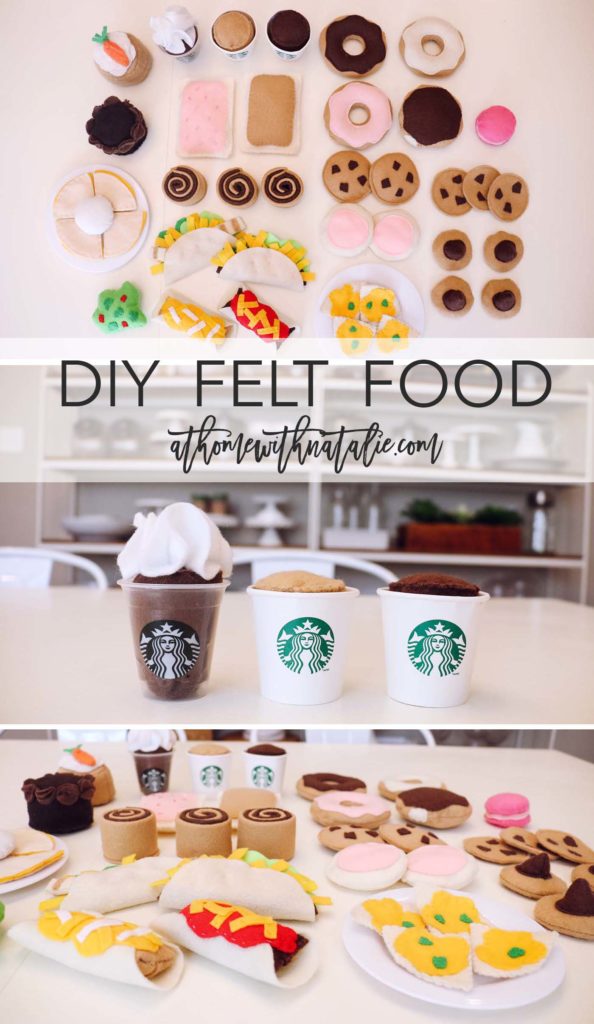 The kids always get excited when I show them my newest little creation.
Sometimes they request food (like the tacos and coffee!) And other times I just wing it or go off of what I
overhear them playing in their play kitchen. Everyone kept wanting a quesadilla…we needed a quesadilla!
With a dollop of sour cream. and you can't have sour cream without guac. so it's really just a vicious
felt food cycle that you will fall into and love. I promise.
Your kids will then ask you to make real versions of everything because they look so good. haha.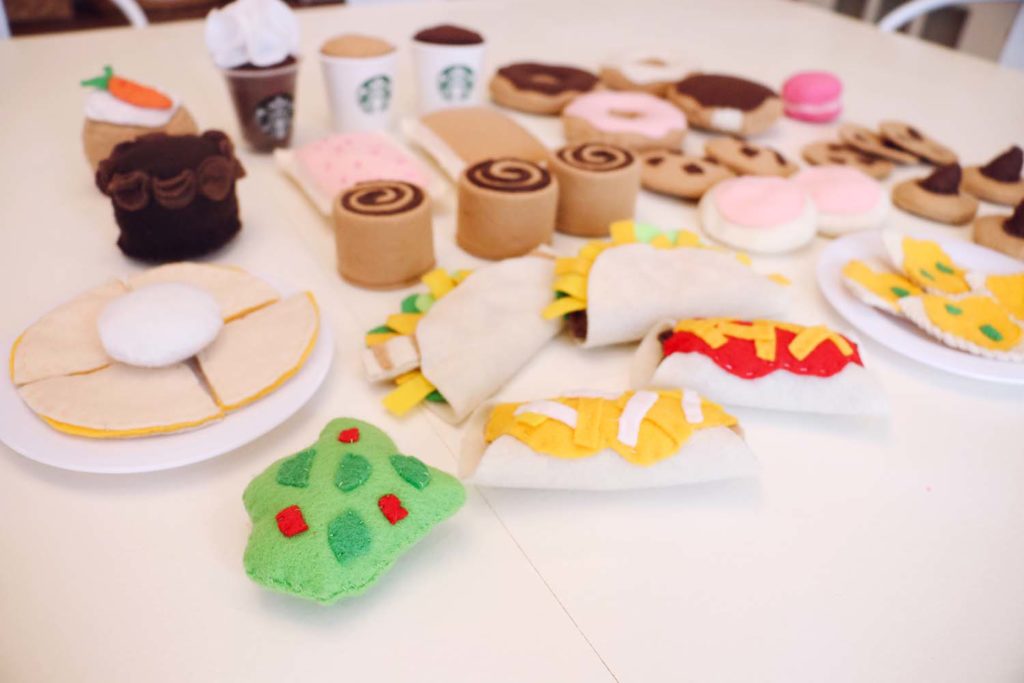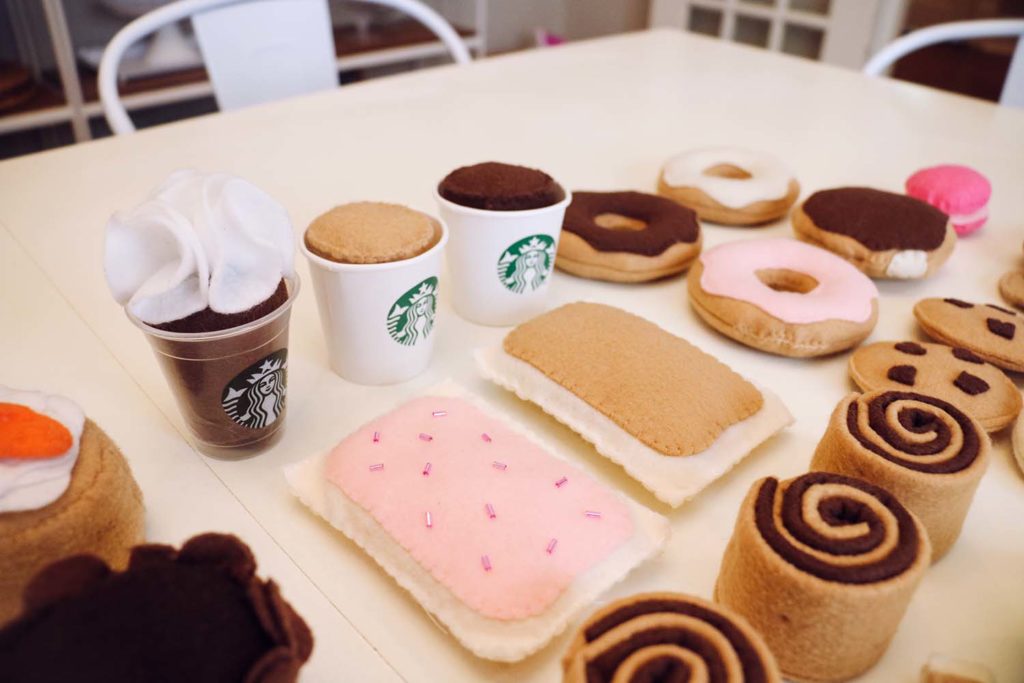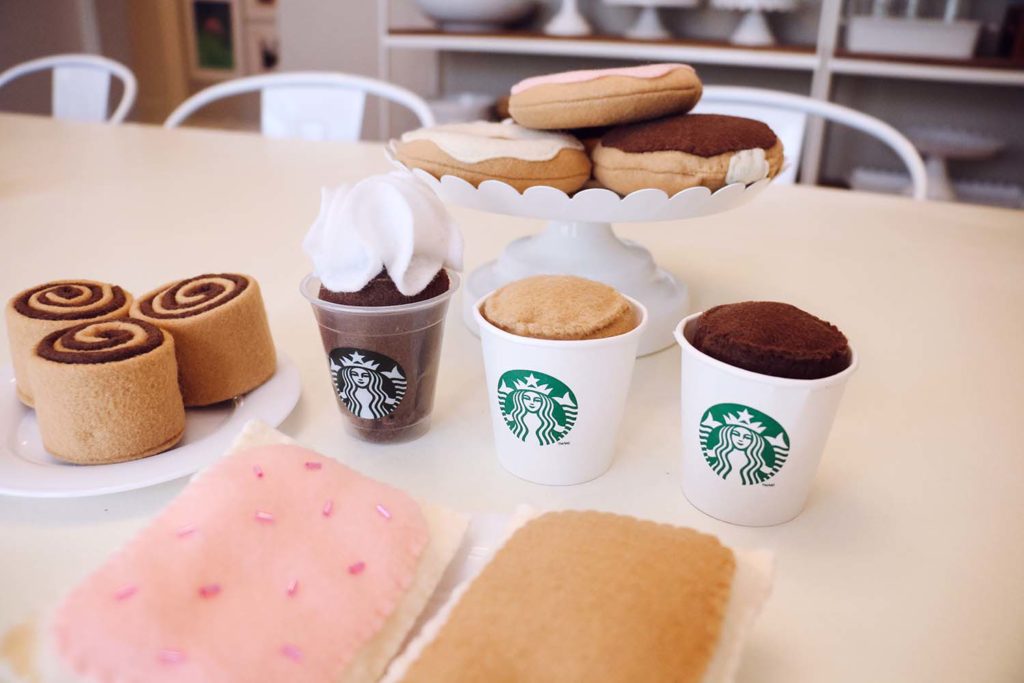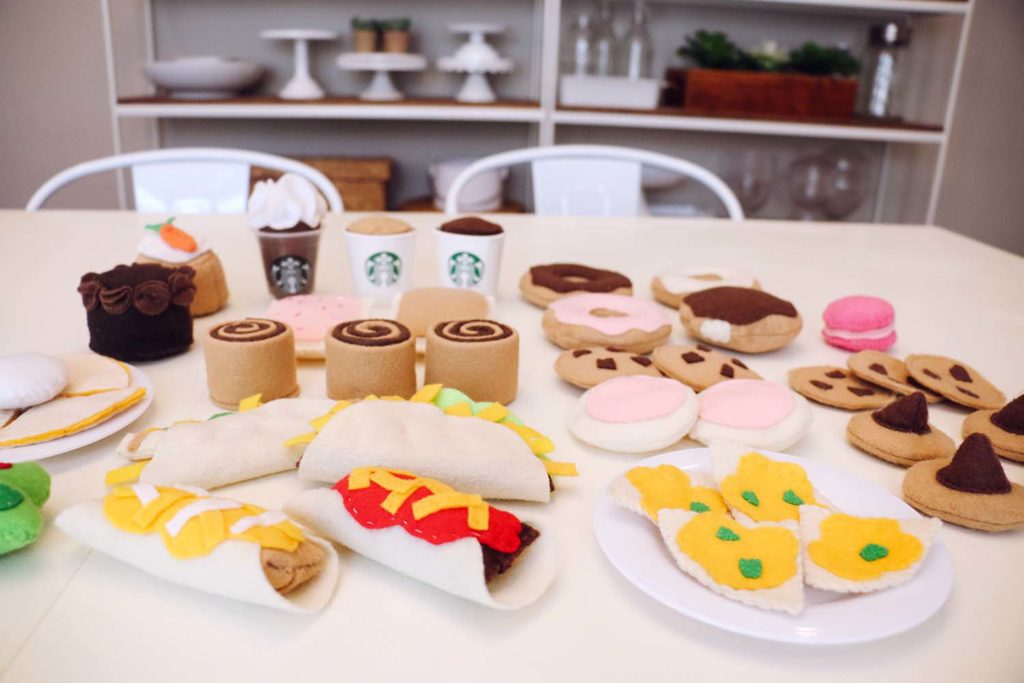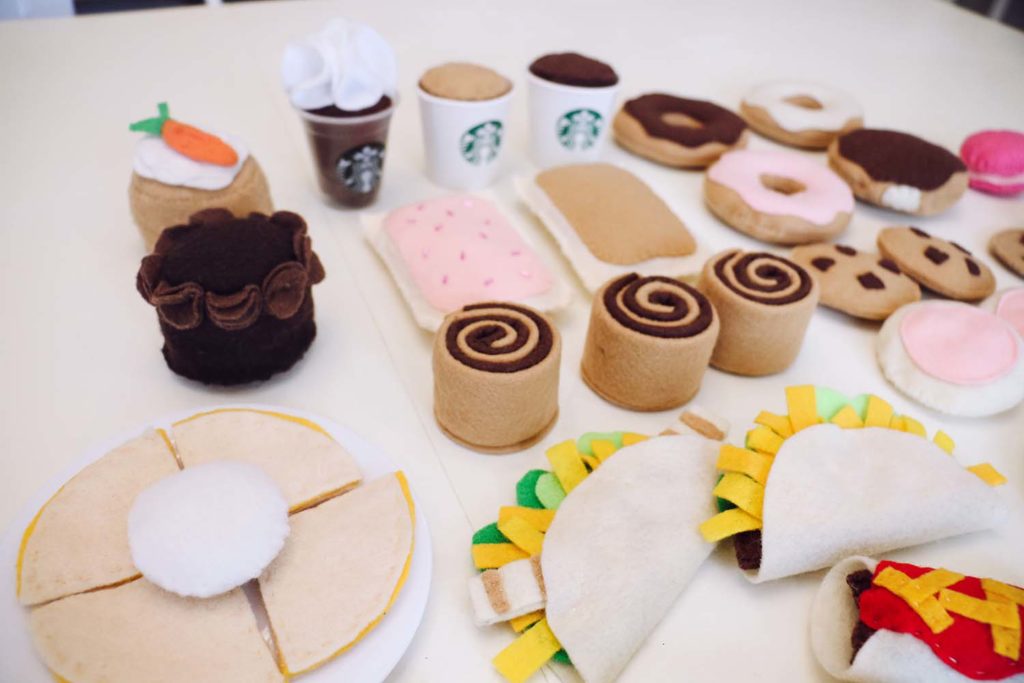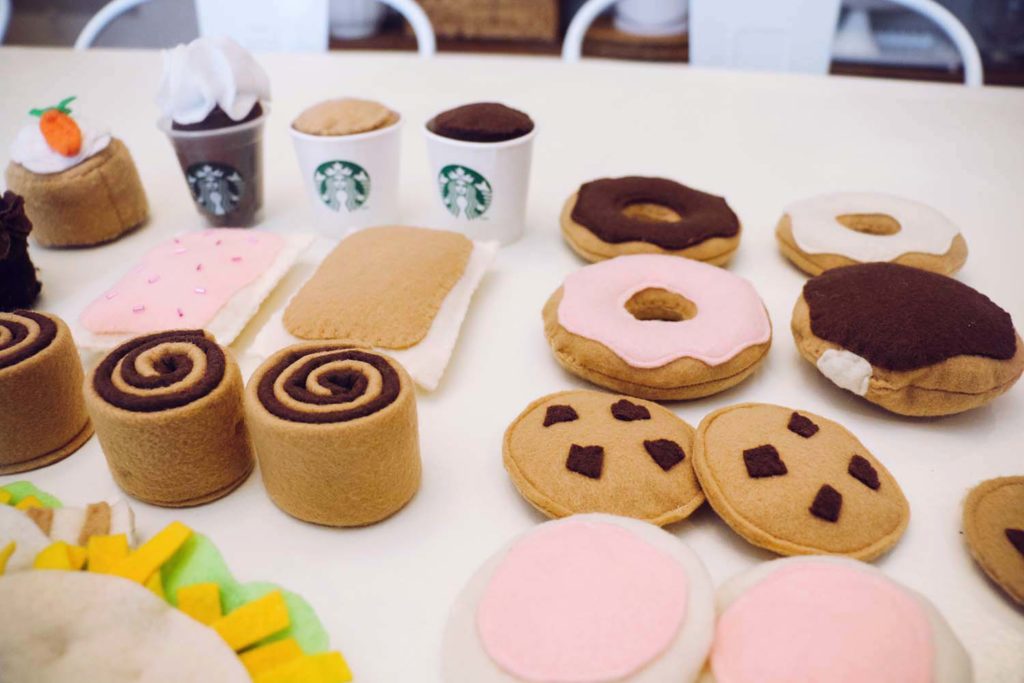 We were in need of some fresh baked goods! The boston creme is for mama.
I also made the two best flavors of pop tarts.
Eventually I'm going to add some white frosting to the cinnamon rolls.
But the kids were too eager to play with them. I get dollar tree cupcake
tins and they are the perfect size for these!
I need to make three more to finish out the batch.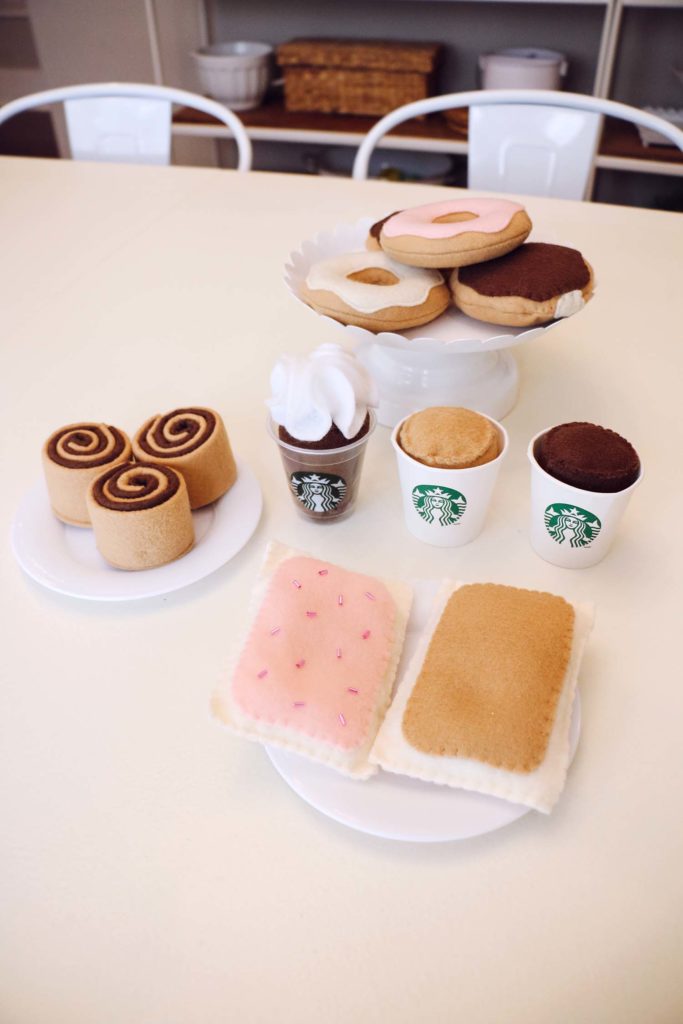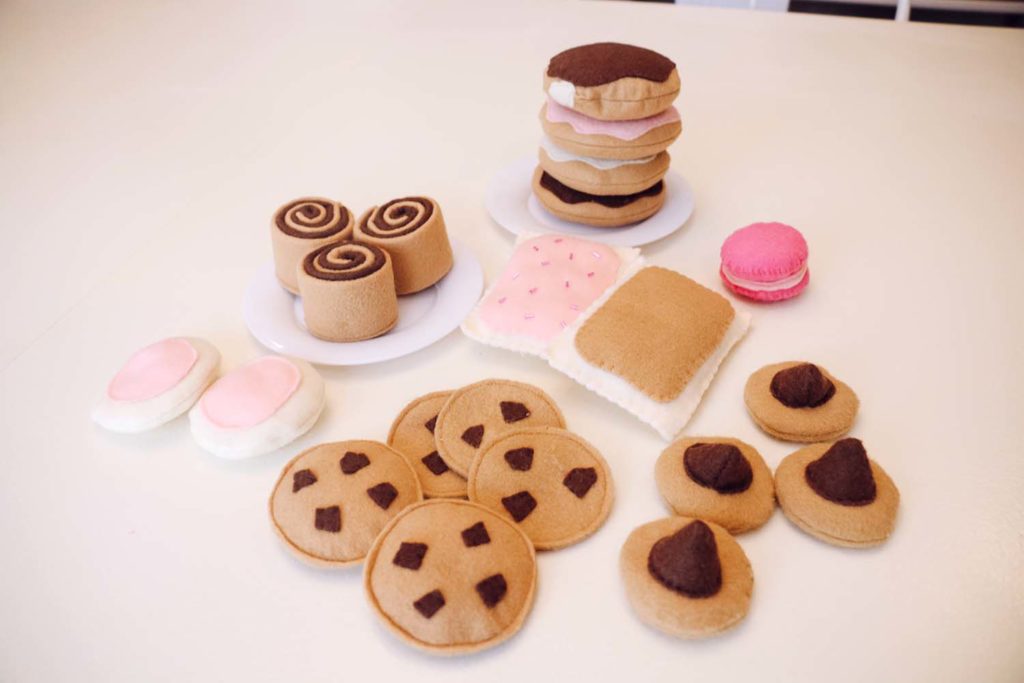 I made the little macaroon and two mini cakes a couple years ago
but they were to cute not to throw in the photos!
Mmmmm carrot cake and chocolate cake. Two of our favorite flavors!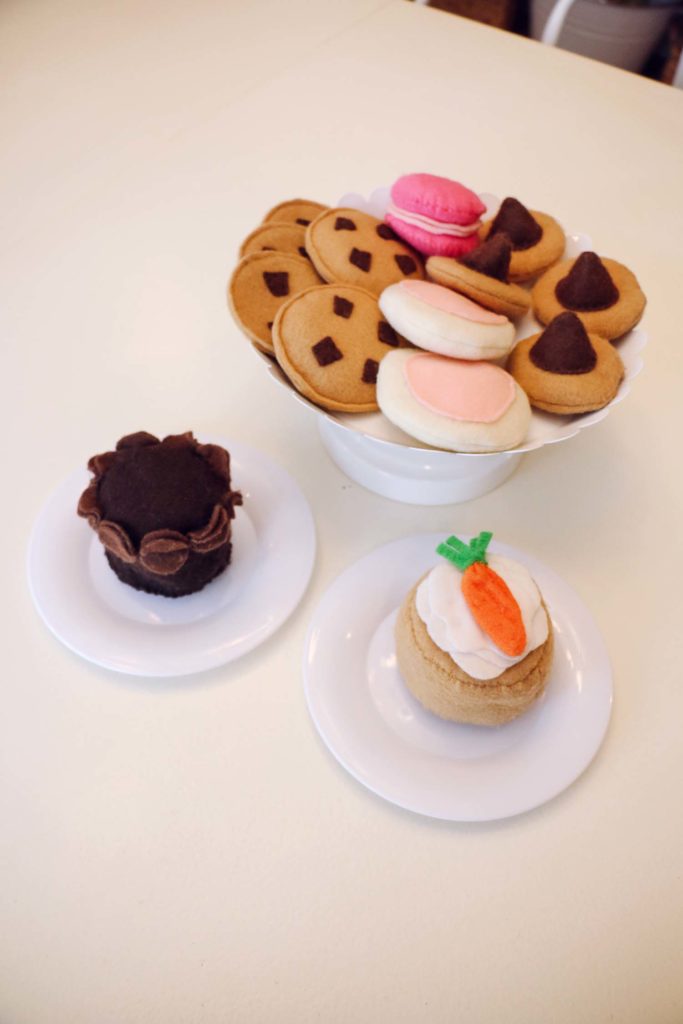 I sometimes ask our Starbucks if the kids could have some extra kid cups and every time
they've said yes and hook me up with a whole stack of them!
Try it yourself…if you explain how you want them for their play kitchen they usually are so nice about it.
I finally got around to making some coffee to go in… Black for daddy.
Mocha frap for mommy and then the americana with creamer for me too. Because I need all the coffee.
I loveee sitting and having them ask me for my coffee order. It's the funniest thing hearing Siena say mocha cackachino.

I went on a mexican food kick…
try making mexican felt food and NOT eat chips.
It's impossible. ;)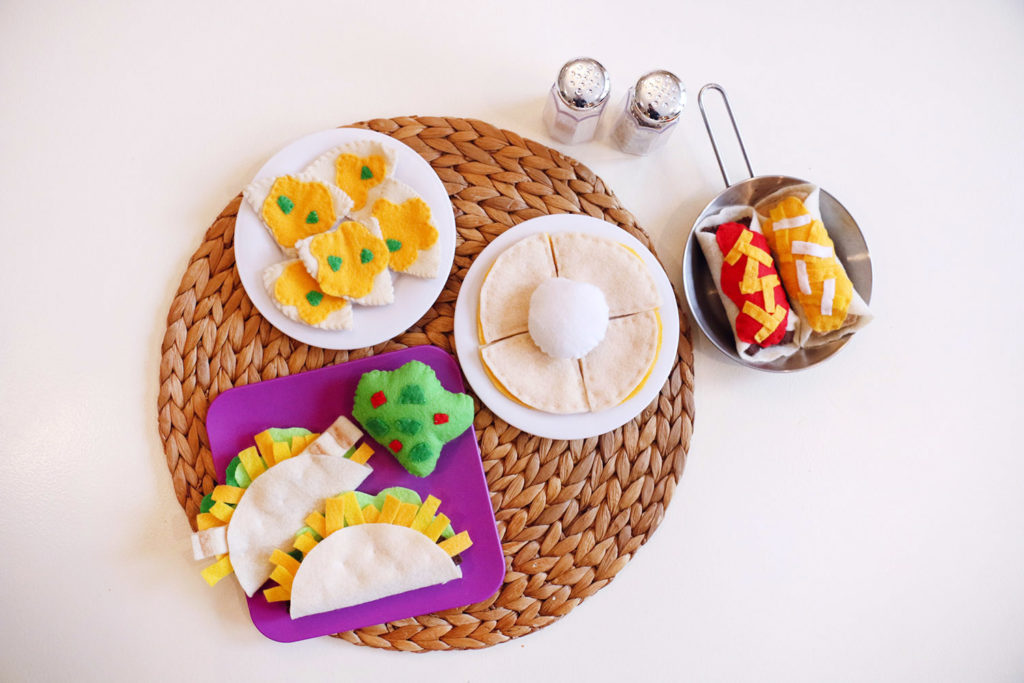 I'm offering the Mexican Felt Food patterns for FREE if you want to make up some of your own!
I'm hoping to share the patterns for all of these at some point but I wanted to at least
get some photos up for inspiration! To get the free patterns, you just sign up for my
newsletter (below) and you'll be emailed the link to download! Have fun!
You can also sign up for my newsletter by clicking here.
I'm always so excited to have people join the newsletter and look forward to
sharing more freebies, promos and updates with you!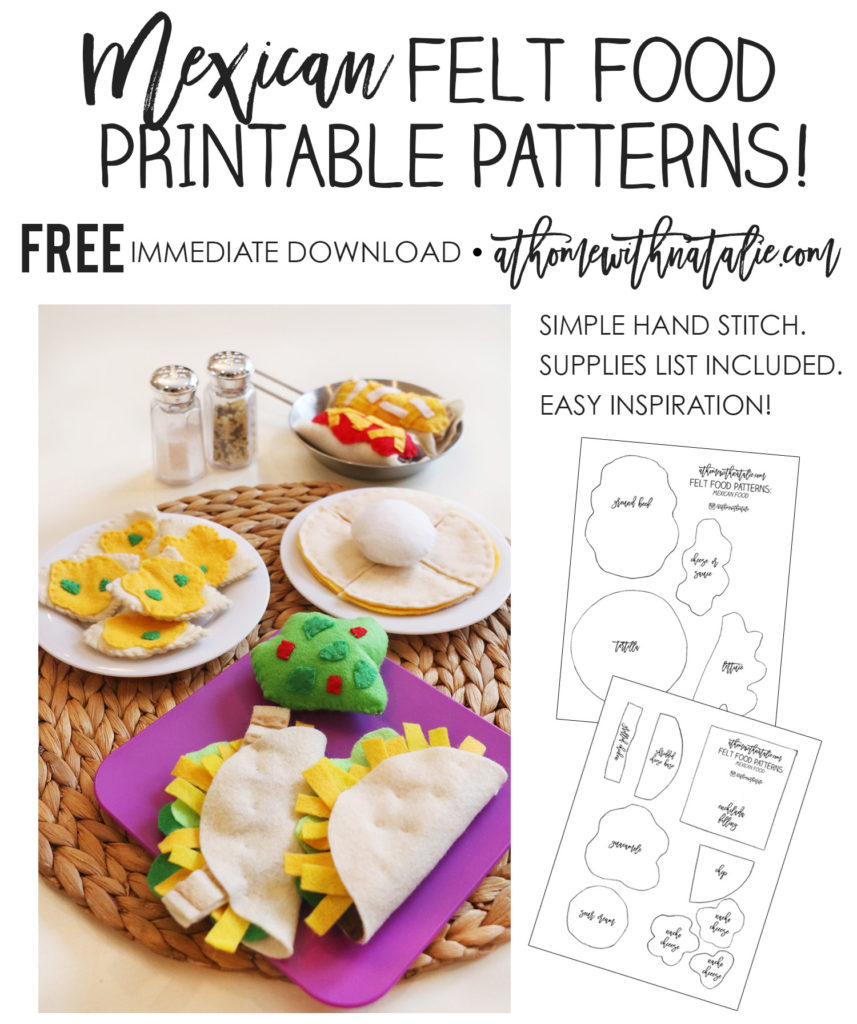 I have plans for a basic felt food video where I cover the simple stitches I use, my favorite
felt food supplies and the easiest things I've made so far!
My morning sickness is slowly fading so hopefully I can sit at my computer
long enough to make this happen for you guys.
Let me know in the comments if you are interested in this!
Hope you enjoyed the felt food photo and don't leave totally starving. ;)
(I can't look at the boston creme without needing a donut.
I need to make some healthy felt food……hehe.