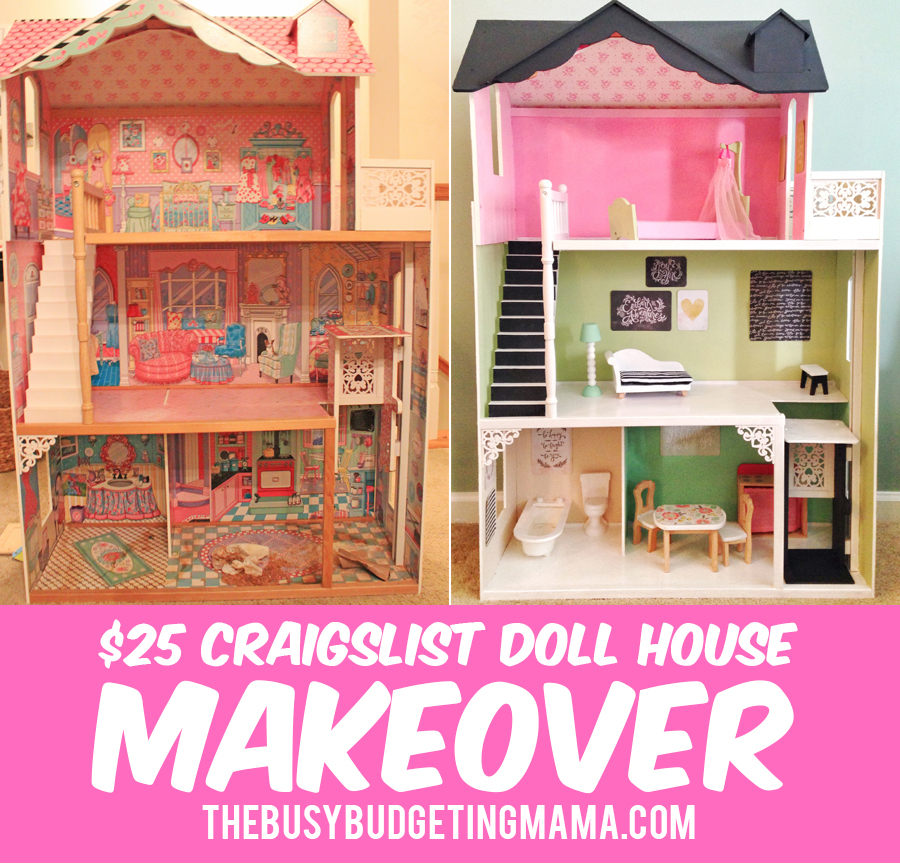 I was so excited when Santa… found this dollhouse on craigslist for $25(including the furniture) MAKEOVER TIME! Because of the incredible amount of interest via social media,
I made a video showing details on the dollhouse! I had a blast fixing up this cute house for our girls' christmas present. They LOVE it.. and so does micah. In his defense, it does makes sense to be IN the kitchen when pouring tea…Luckily the house is pretty sturdy. haha.
Love how they all play with it and I can't wait to add more details to it with the girls.
Sophia and I are already planning! ;) Enjoy the video below!
Took a few nights of "carry it up the steps while the kids sleep, work on it, carry it back down." We are loving it's modern + fresh makeover!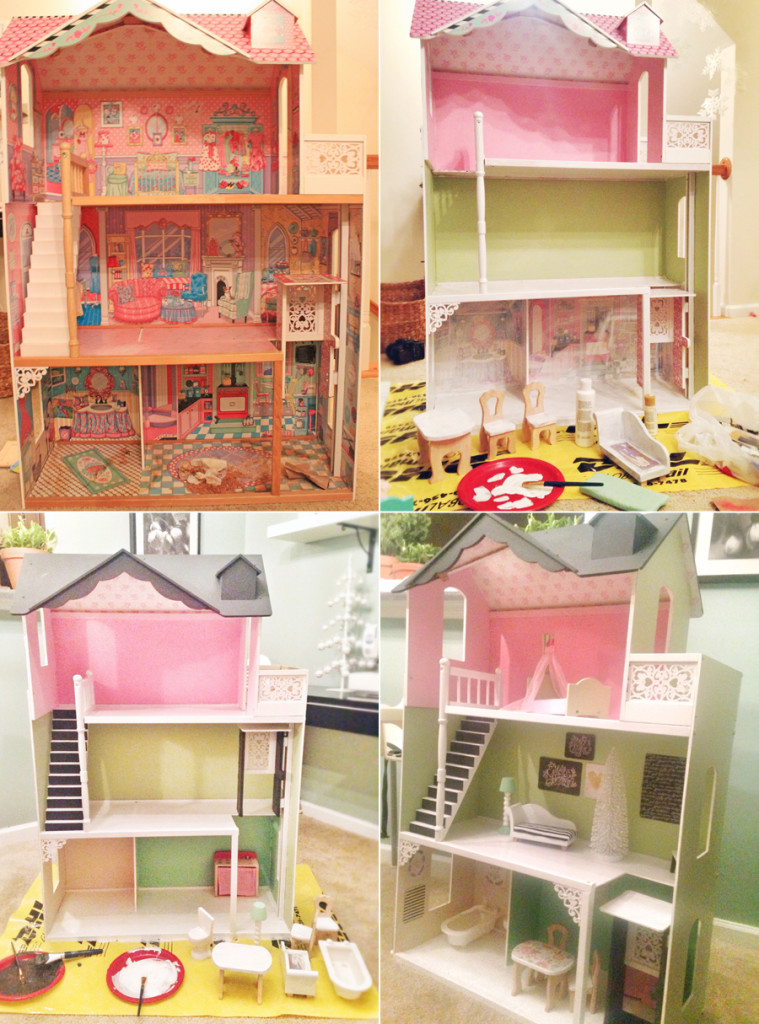 PROJECT SUPPLIES:
[line]
-Dollhouse (We had this model- KidKraft Annabelle Dollhouse)
-Furniture came with dollhouse (The Christmas Tree was from target on clearance!)
-Two Pieces of Sandpaper
-We R Memory Keepers – Albums Made East – Journaling Cards – Chalkboard
(same one different store. I found mine at Walmart for $5)
-Felt/Ribbon to cover furniture with Hot glue gun
-Paint Brushes
-Craft Paint! (JoAnns has great sales. I stock up my craft box
when they have buy one get one free sales! Listing the colors I used on this project. I also mixed colors to make some of the shades.)
Ceramcoat: Green Tea(family room), White, Peony, Think Pink,
(and another pink I already threw out…sorry!(for bedroom)
Americana: Sea Breeze (kitchen mixed with white)
Apple Barrel: Black, Gloss White
Folk Art: Parchment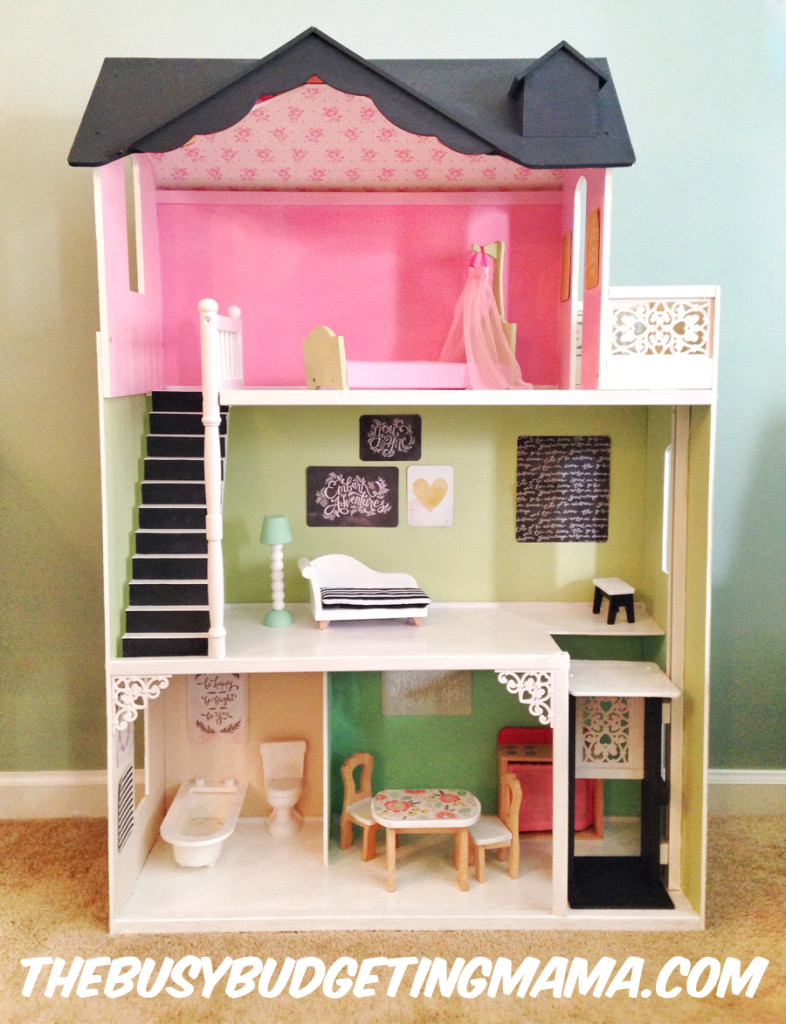 Tag me on instagram if you share your dollhouse makeover!
If you have been wanting to get a dollhouse, be sure to check out craigslist in your area and see if you can find a used one with good bones that you can make over. It was so fun!