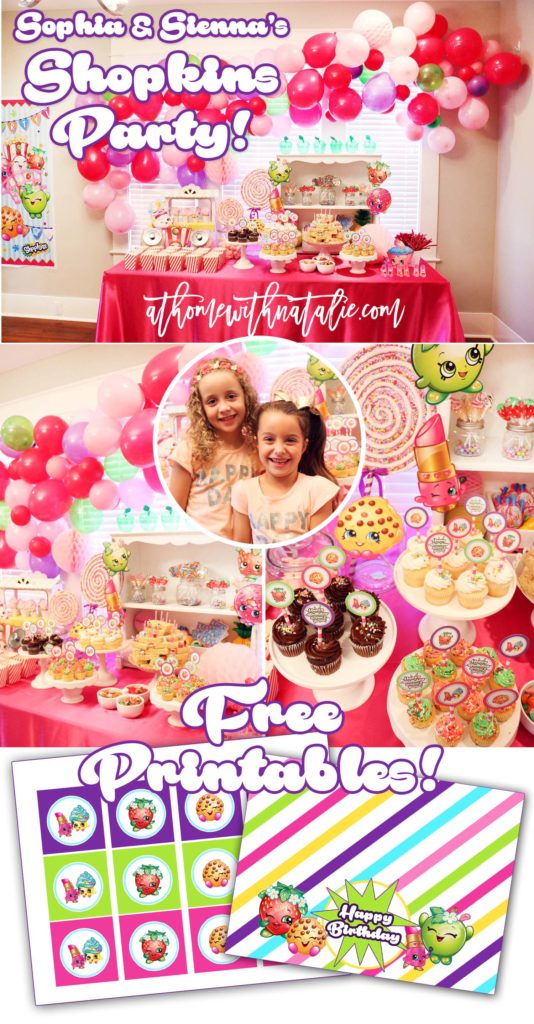 Sophia and Sienna had a joint birthday party this year!
We are deep in the Shopkins craze over here so the party theme this year was a no brainer!
I'm excited to share all of the details and share the free printables I created for the party!
This year was really fun because both girls helped a lot with the party details.
I had a balloon pump and they worked together to pump up almost all of the balloons…
even tying them on their own! I still can't believe they are 6 and 8. In total denial. ;)
If you have some Shopkins loving kiddos in your house, I'm PRETTY SURE they'll love this blog post!!
Having your own Shopkins party?? Hope this gives you lots of easy and affordable ideas!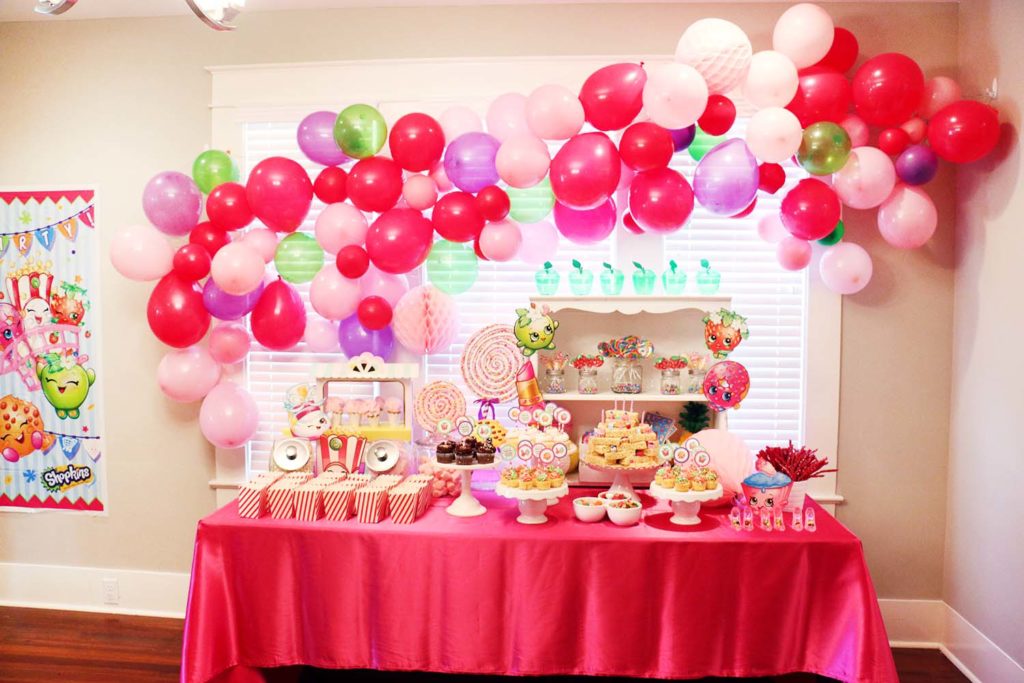 I always find it a little tricky to make a licensed theme party look cute!
You want to get the theme across but you don't want everything to look cheesy!
So I tried to focus on the colors of the Shopkins the idea of what they really are…
random little things that don't really make sense. haha. The girls FLIPPED over all of the Shopkins details
and it made my mama heart happy seeing how excited they were about their special day with new friends here.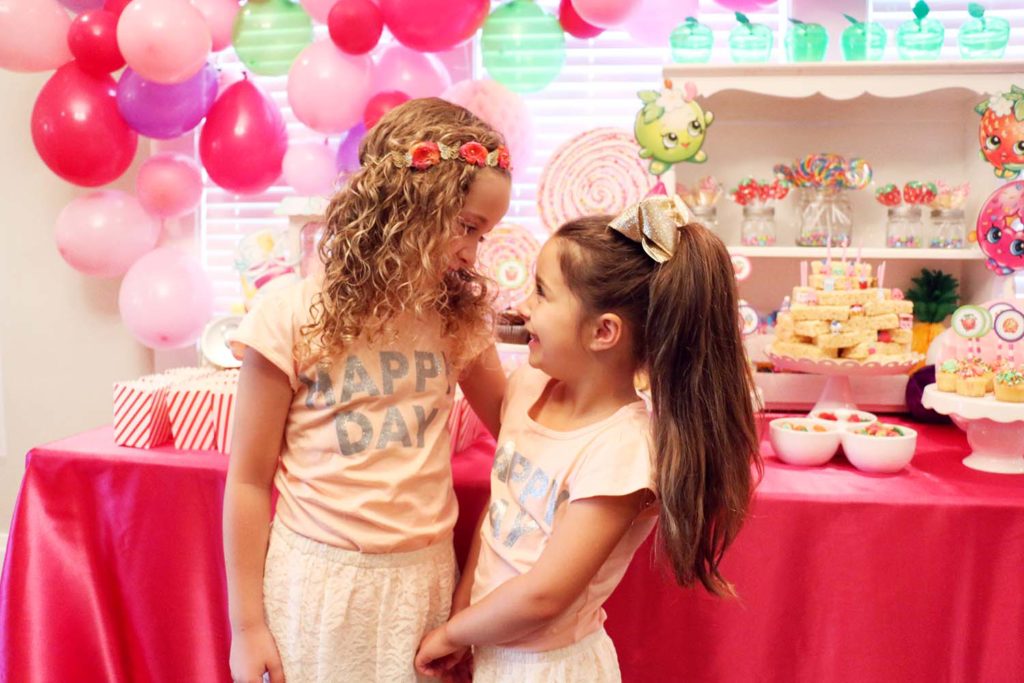 Shopkins door poster from Zurchers.
That was a Sienna pick and I thought it was the perfect touch to that corner.
The kids loved it and it's being moved to their bedroom door and
making all their Shopkins dreams come true.
(The goal of this blog post is to see how many times I can say the word Shopkins. lol.)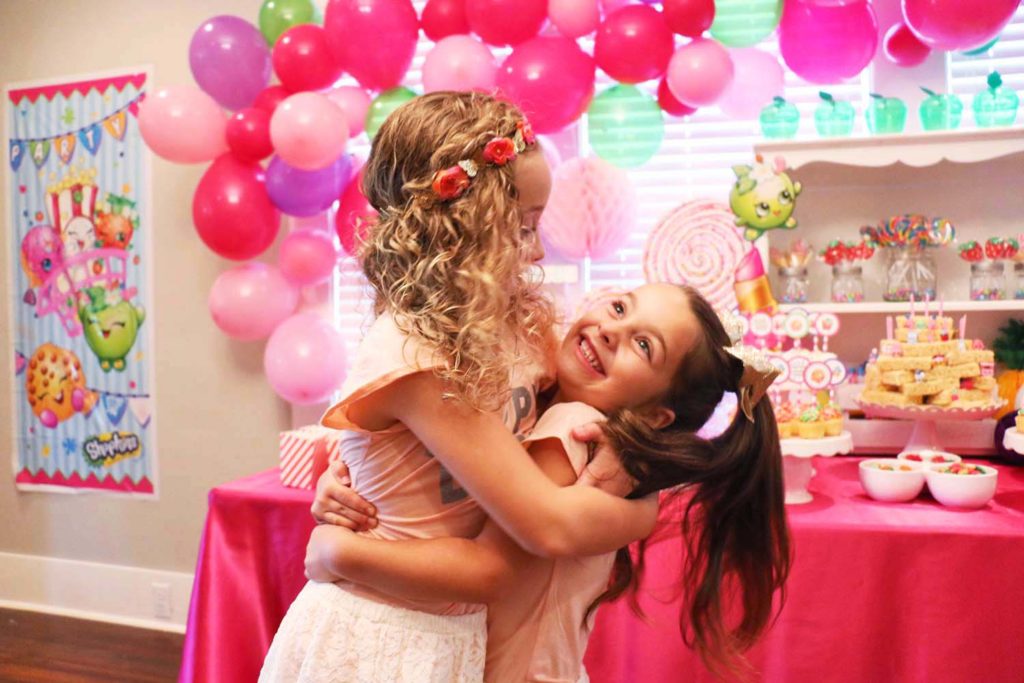 Our colors were the pinks with pops of the purple and green.
I got blue balloons too but they ended up being the wrong shade and didn't really work.
Going to save them for another party!
At the very bottom of this long post I'll be listing all of the items that I got from two different party sites.
We just moved here at the start of August, so I didn't have a lot of
time to do a bunch of DIY projects in advance and instead focused on
a couple key fun projects. (Balloon Arch and printables!)
I have four kids and we are all adjusting to our new routine here…
so baking and cooking for the party wasn't really an option.
Never feel like you have to do it all…or offer it all! We do afternoon parties where we just serve snacks and treats!
We served water with lemon. Everyone loved it and it made it doable for me to pull off this party. :)
(Plus less sticky spills was awesome!)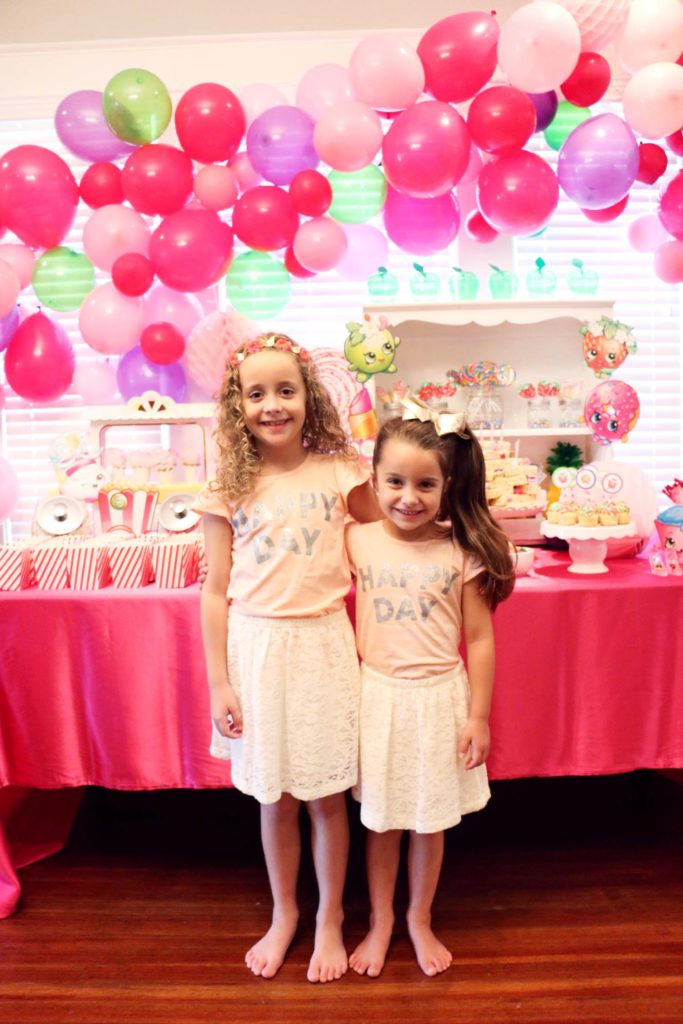 So the main part of the party decor was the Dessert Table, so let's jump right in!
I'll try to cover all the details but if I miss anything just comment and ask!
The balloon garland was the main project for this party and we did it the night before.
Like I said above, the girls used a pump I got at Walmart (3 bucks??) and they
blew up almost all of the balloons. I went back and blew up some larger ones to mix in.
This project was inspired by the amazing Balloon Arch by The House That Lars Built
and I followed her great video tutorial. You should check that out if you
are wanting to make one for an event!
+All you need is chicken wire.
(I got the $8 roll at Home Depot!)
+Balloons/Honeycomb paper balls.
(All of mine are from Zurchers.com!)
+Low Heat Hot Glue gun and hot glue sticks.
(few bucks at Hobby Lobby, Walmart.. grab the cheap one!)
+Packing Tape
+Inexpensive Balloon Pump
+Command Strip hooks to hang the chicken wire onto! (or nails if you want.)

All you do is hot glue clusters of balloons… then make a tape tail and attach it to the wire!
Then go in and add more with tape or hot glue.
The chicken wire is awesome because it's light weight and moldable!
I think it would be really fun to do a real arch..this one was kind of cascading down the wall…
and If it wasn't a kid party I would have made it go to the ground on the left..but….kids. ;)
I knew that was a bad idea so I stopped up a bit higher!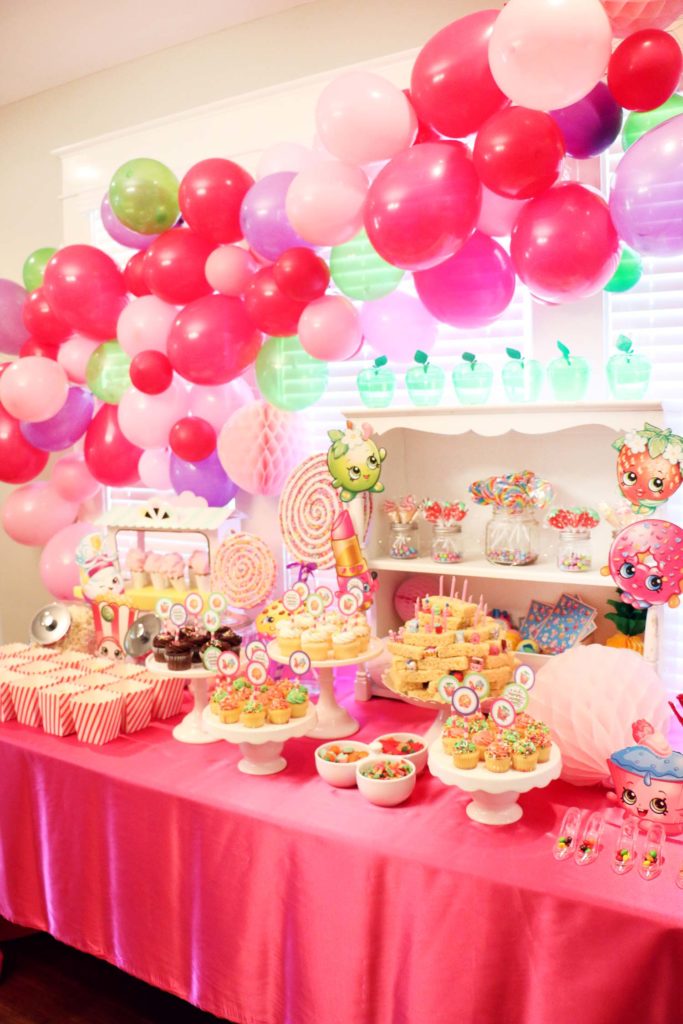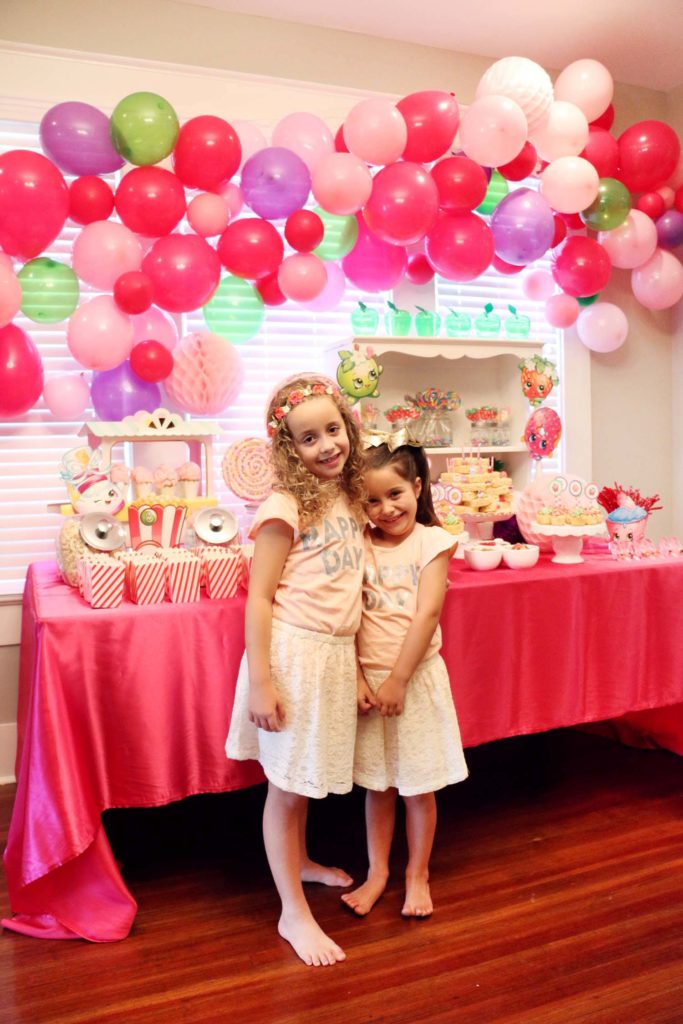 The Giant Number balloons are from Zurchers.com and I kind of HAVE to get them now…
they are a birthday fave in our house. ;)
Also it's a job I can give the boys to do. Ben takes the wild little men of the house to
Party City and get them blown up…while I stay home with the girls and finish up the table!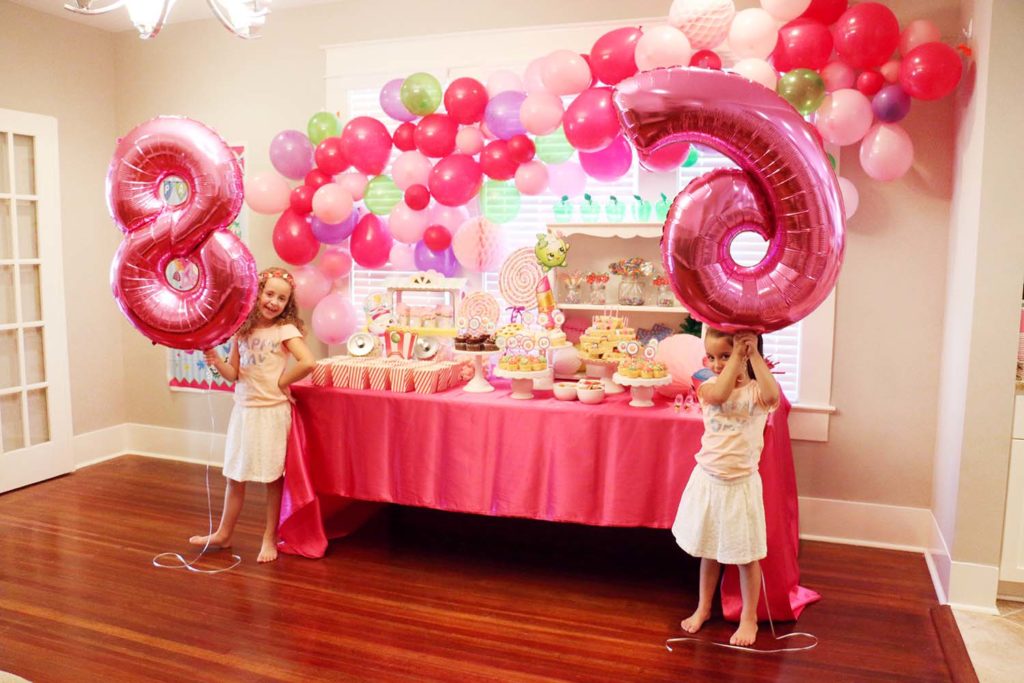 The cake stands are ones that I have gathered over the years. I love white dishes!
Some are from Target and Marshall's and some are from Zurchers.com
The white shelf was in the girls' old room and when we moved here it was in the hallway
waiting for it's final home…so I put it to use to add some height to the dessert table!
I got 4 yards of fabric on sale at Hobby Lobby…
didn't worry about ironing or hemming… just draped it over the table!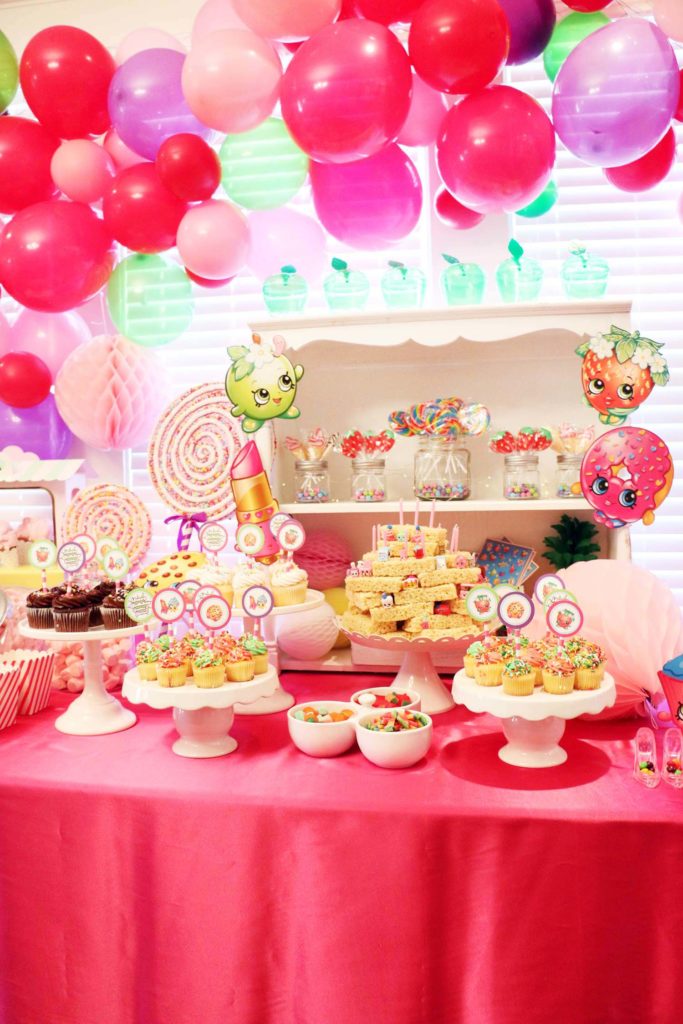 The fun apple containers are from Oriental Trading and I wasn't sure at first how I was going to use
them but I knew they were a must because of the cute Apple Blossom Shopkin!
The cutouts are from Oriental Trading as well…just Shopkins photo booth props that I cut the
plastic hand holder thing off and taped around the table!
Those are a must for this party theme! and were SO CHEAP. $4.99 for the SET!
I gathered some jars that I had in my kitchen…and used the flower cut out top of the mason
jars to hold up the suckers! The suckers are from Oriental Trading.
Strawberries, Large Swirls and Ice Cream Cones
The candies in the jar are from Hobby Lobby.
I only had one bag…but it worked! Wasn't sure how I would use them but then it ended up perfect for the jars!
I wanted a little more color in the bottom!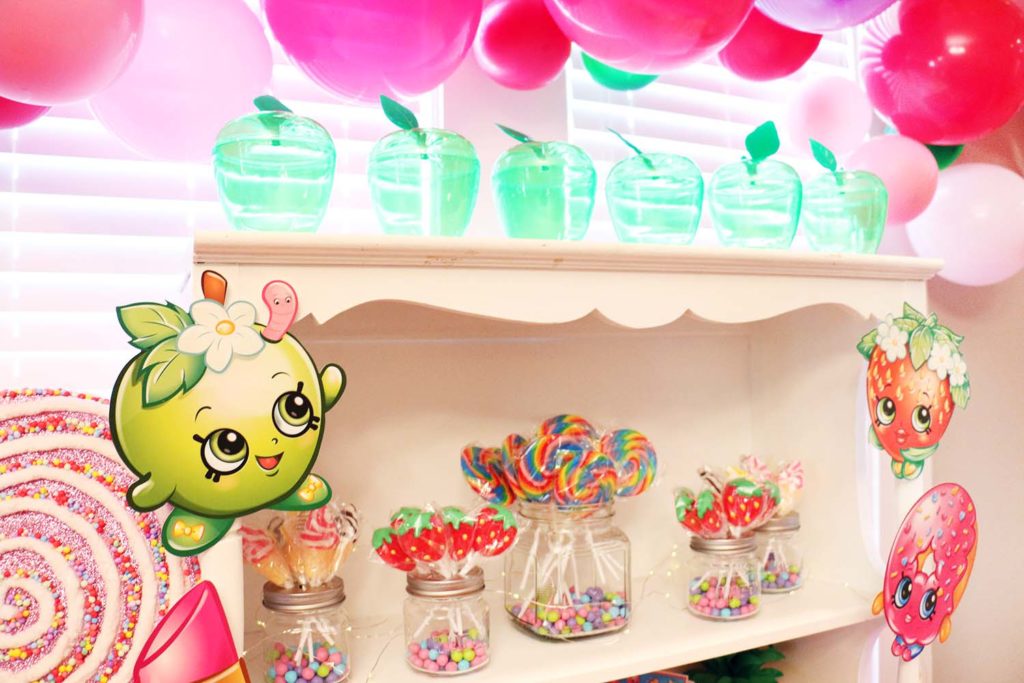 The best decisions we made for this party was NOT to do a cake!
My kids don't even like cake!! lol.
I was trying to find a good bakery…..or figure out how to bake one…
and then I just said you know what. nope.
I asked the girls about this cake idea and they LOVED it.
I got two boxes of packaged rice krispies from Sam's Club.
The girls washed their hands and unwrapped them. I stacked them up.
Then they decorated it with Shopkins. BOOM. done and Shopkins birthday perfection!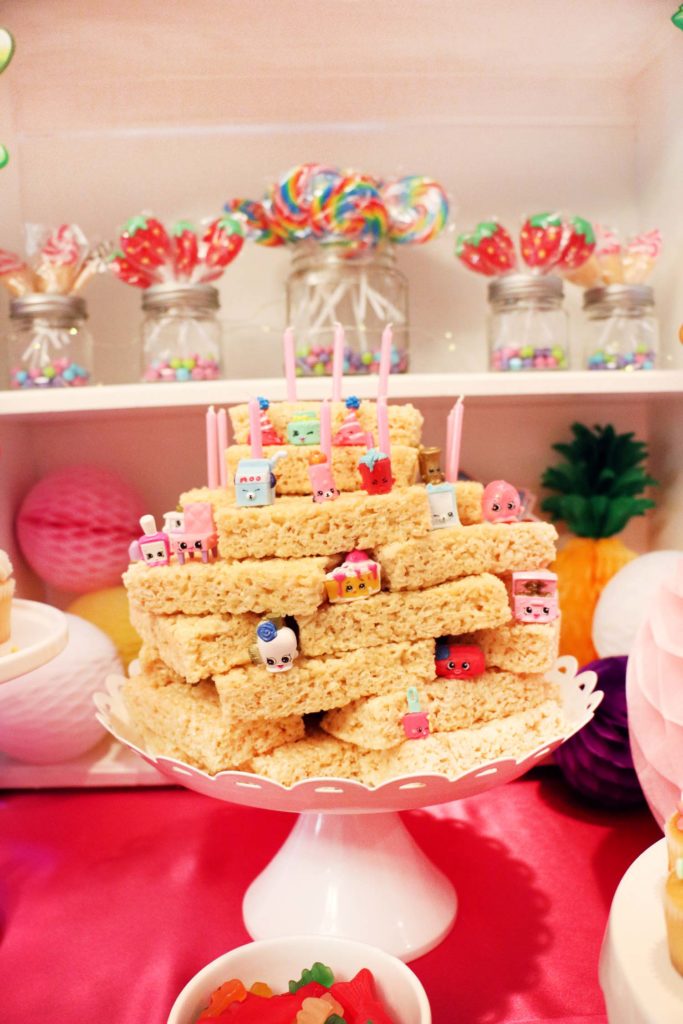 Some of the other treats I did were pink marshmallows and store bought cupcakes!
Walmart always has cute colored mini cupcakes!
I made up some Cupcake toppers in Photoshop that you can download HERE for free!
I just printed them out, used a circle craft punch to cut them out and then taped
them to party straws from Hobby Lobby(?) that I cut in half. Super easy and it pulled the whole table together.
The kids always love picking out which cupcake they want, based on the topper!
When planning parties I like to think about the kid experience. I used to be the same way! ;)
And then to play off of the random Shopkins…
I had some random assortment of little candies in a dish!
These were also in their favor bags they got to take home! (More details on those below.)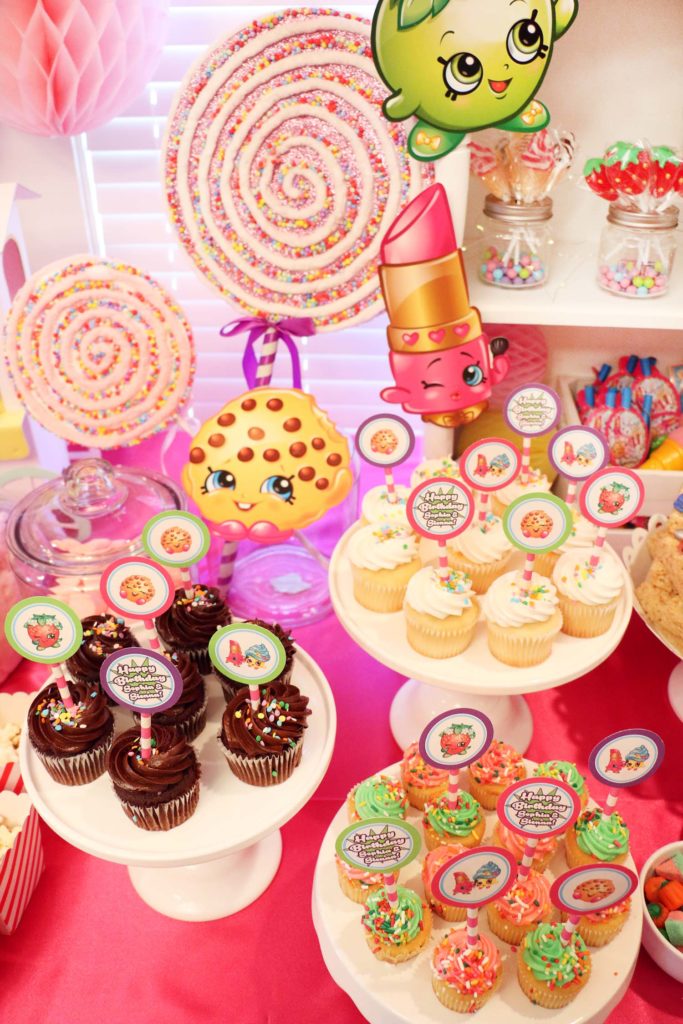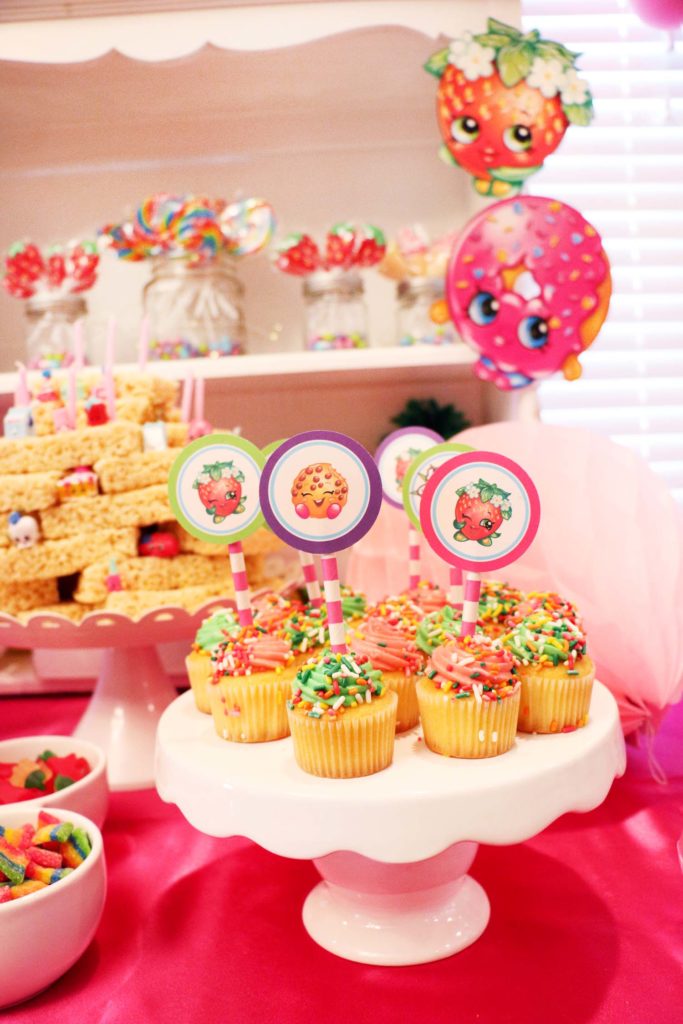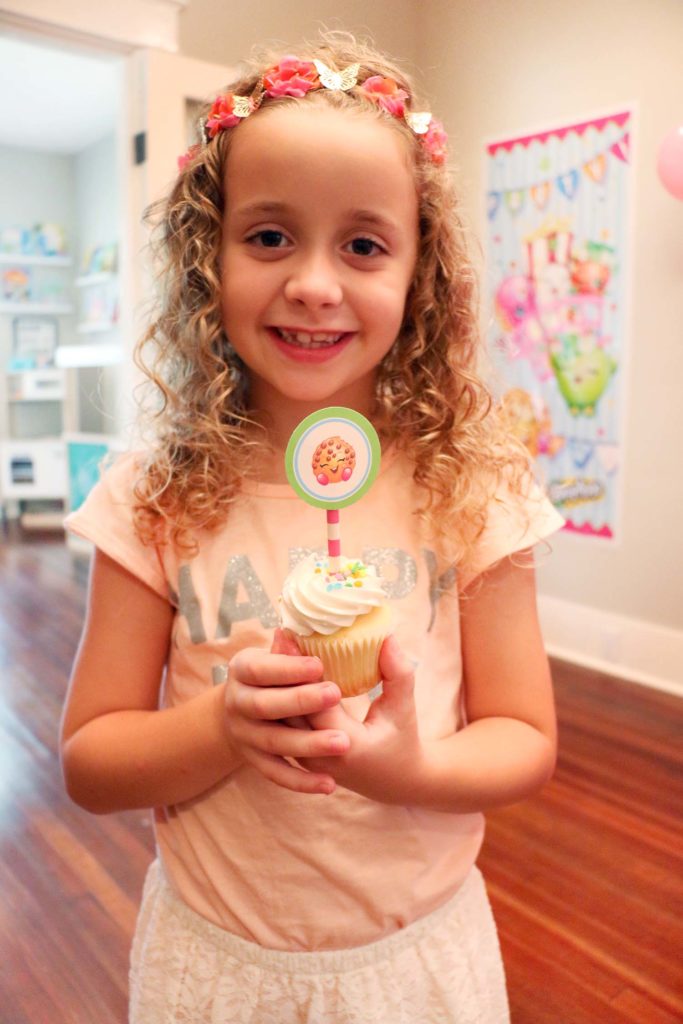 I saw these huge lollipops on sale at Hobby Lobby…in the CHRISTMAS section!
I thought they would be a fun pop of whimsy on the table. for a few bucks..so worth it!
The fun cart/cotton candy display is something I found on Zurchers.com and It was just
what that corner of the table needed! I have it packed away for another party because it was just too cute!
I taped one of the photo booth Shopkins cutouts from Oriental Trading onto the cart to make it officially Shopkins themed. ;)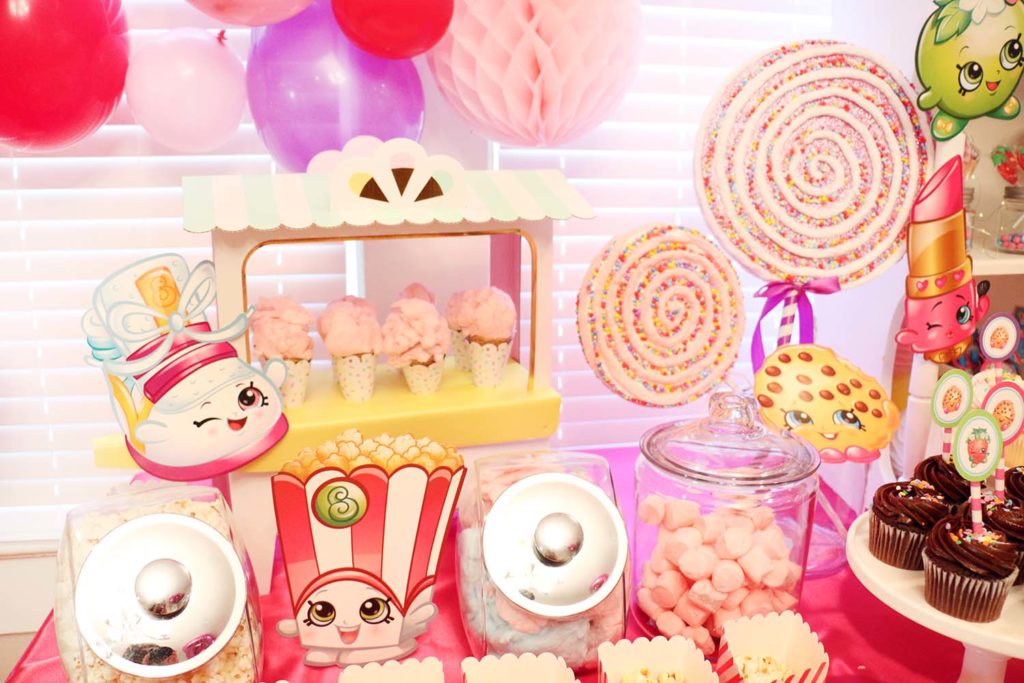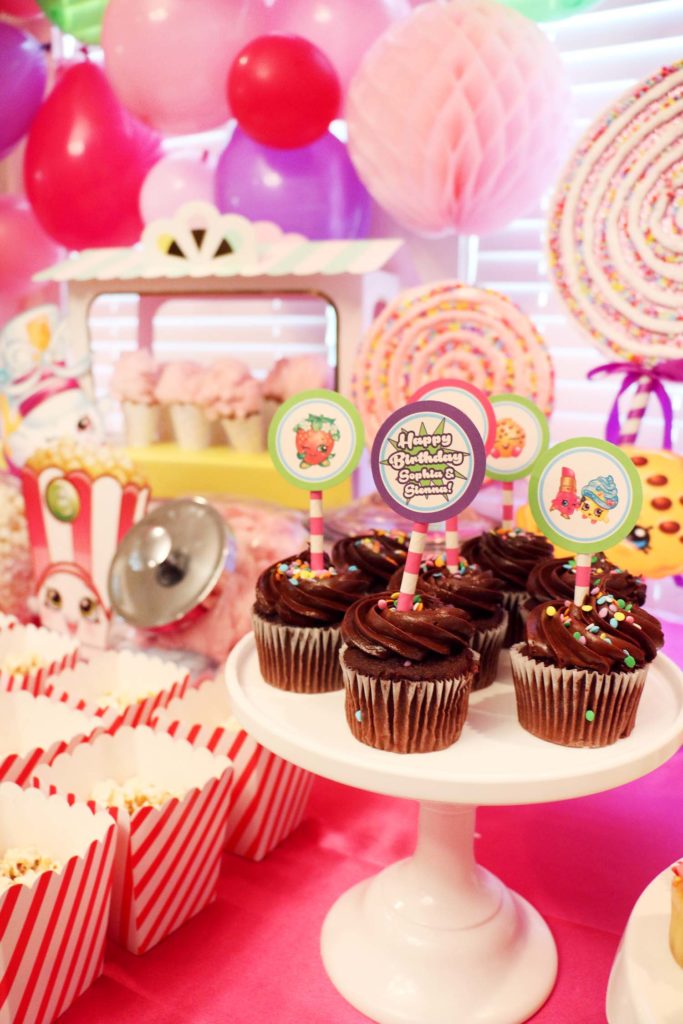 I filled some of my jars (I think they are still at Target) with store bought popcorn…
and then filled some little containers with popcorn for easy kid grabbing!
ps. I got my Cotton Candy at Sam's. It was like $5-6 bucks for an 8 pack of tubs!
I have 4 left for another event.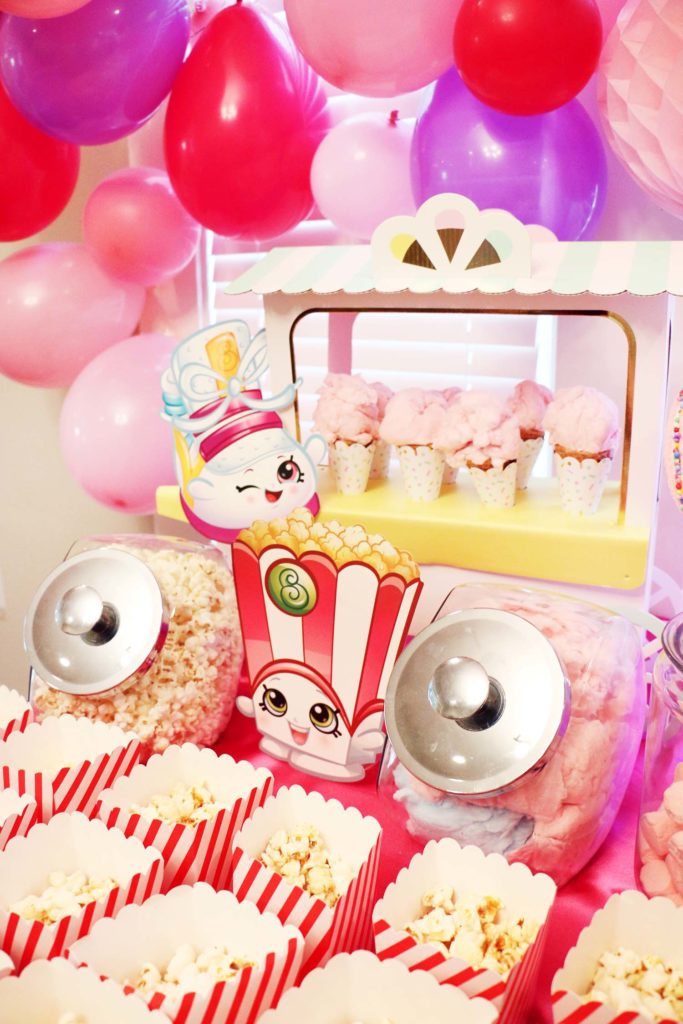 I love how it all came together!
The kids woke up to the basic bones of the table set up and were GIDDY!
Then we put out the food later in the day to take photos and the guests arrived!
Everything was super easy…..all already prepared. I wanted to bake some
cookies but I didn't have enough time and I'm totally ok with it! They had plenty of sugar. ;)
Do you see those little high heels at the corner of the photo below?? Found those at Hobby Lobby
for a few bucks. HAD to get them. lol. Filled with some skittles. :)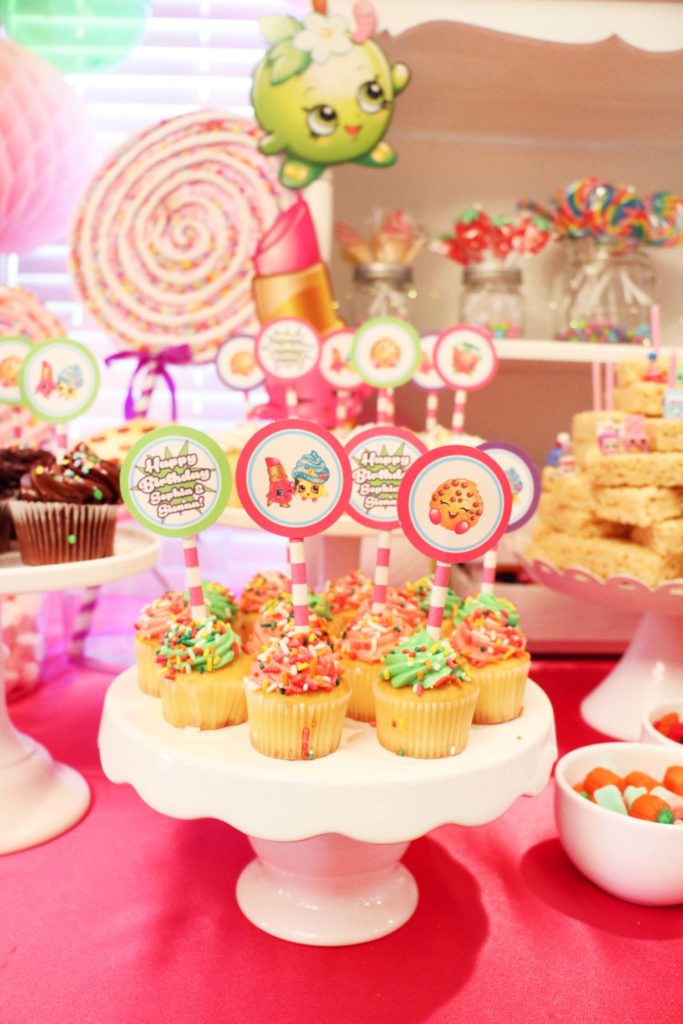 It always feels more like home when you have a party!
Loved having our new friends from the community and church come over
to celebrate with us. Everyone has been so kind and welcoming here.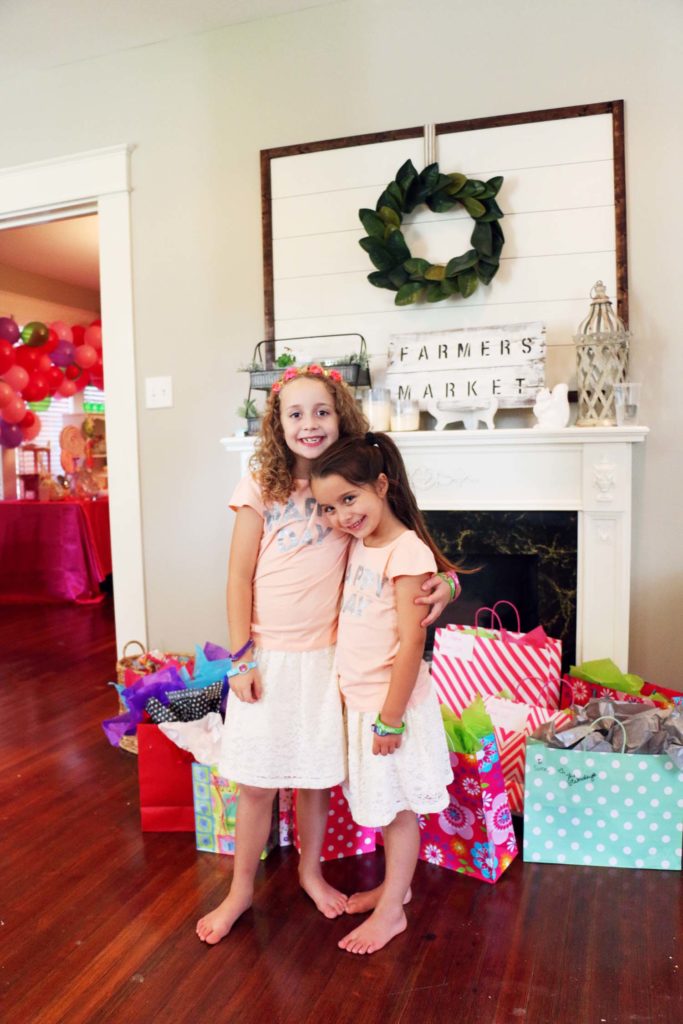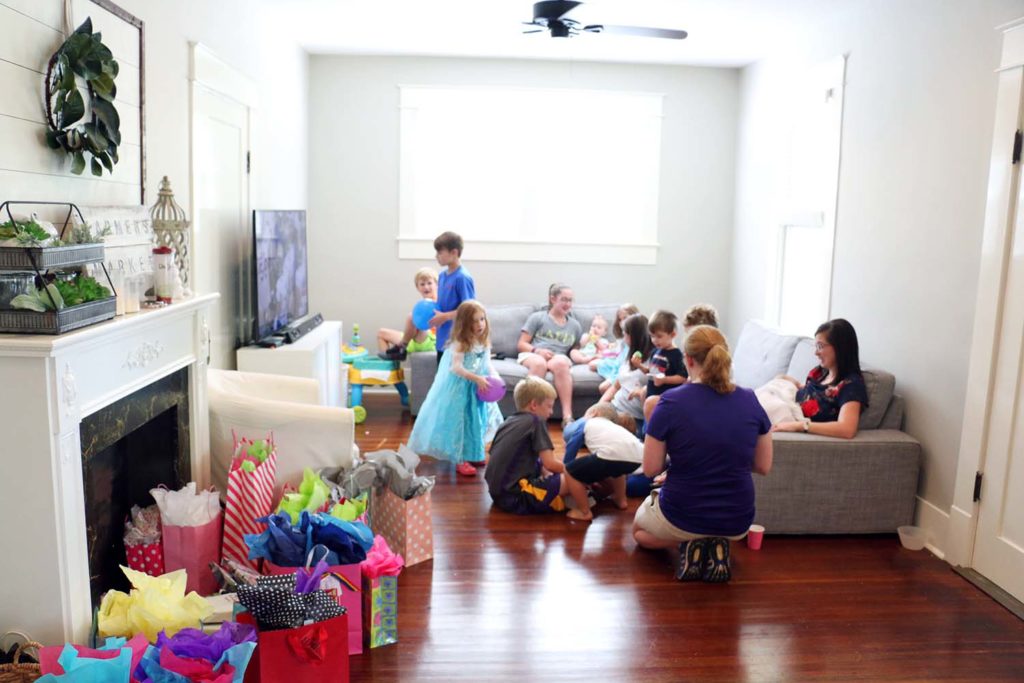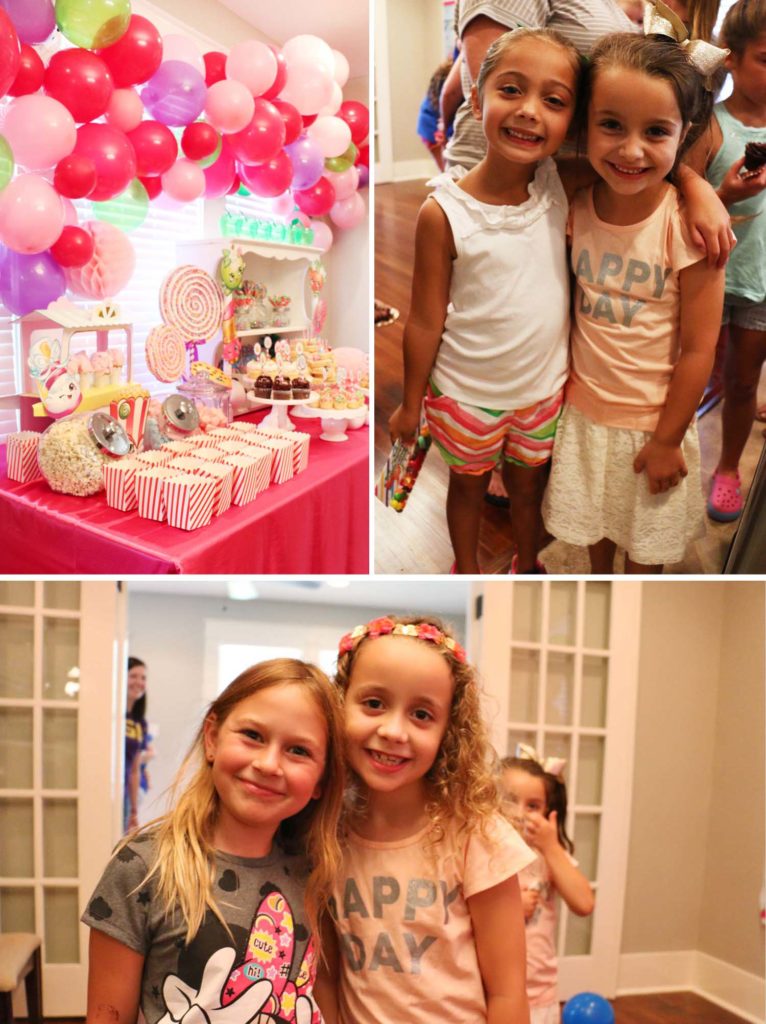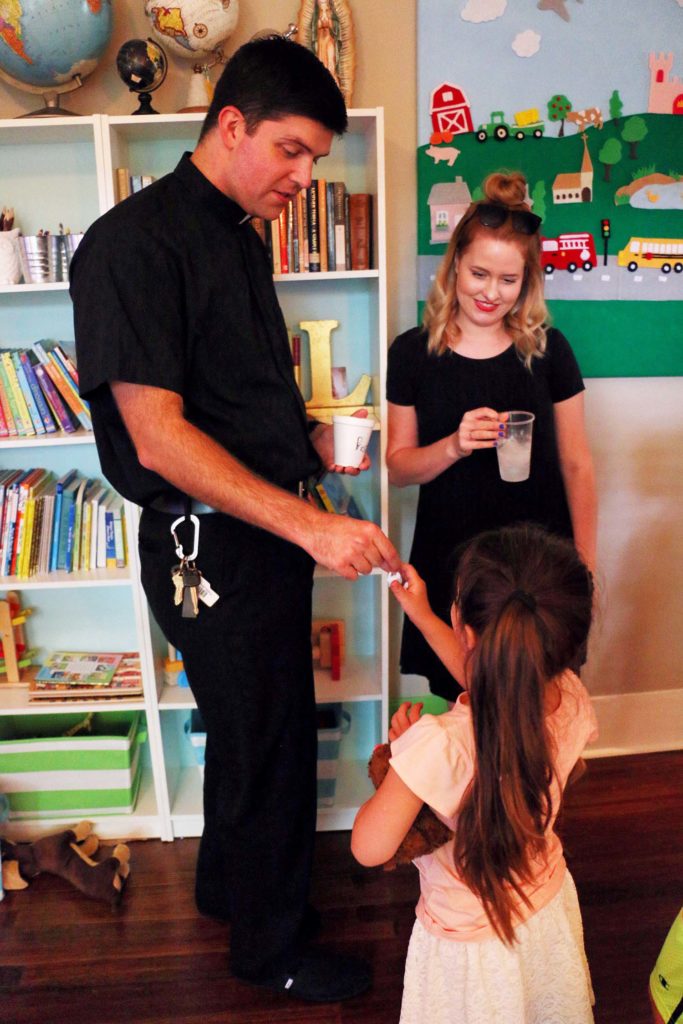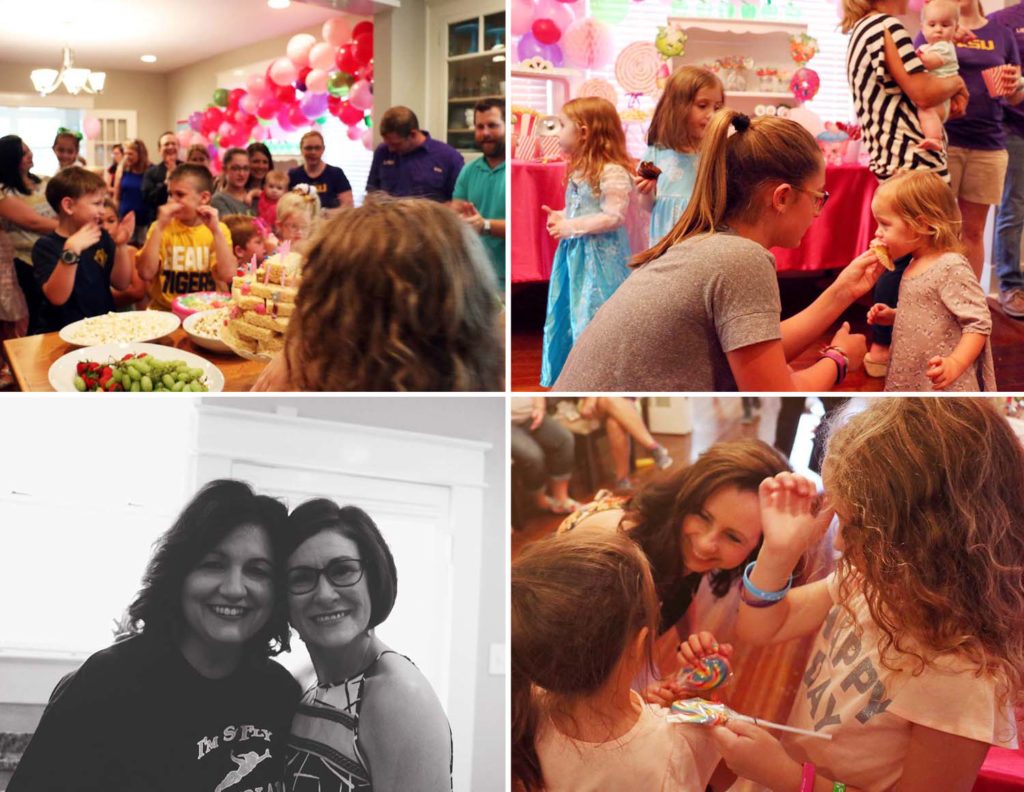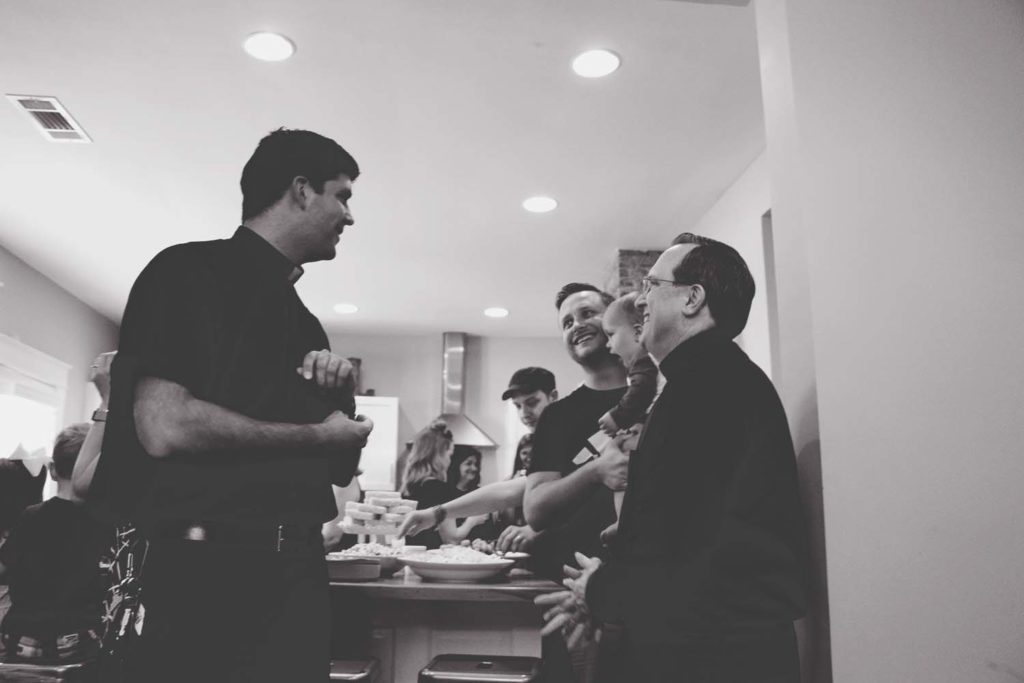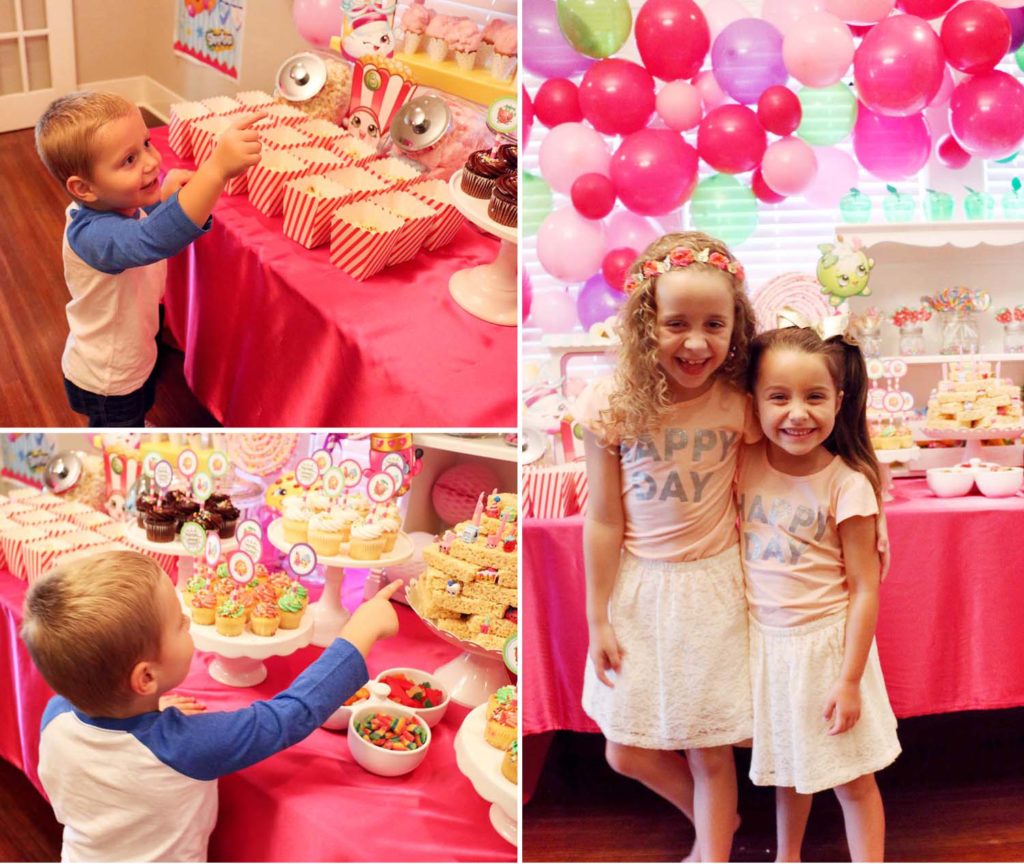 The girls were so excited to show their new friends their doll houses and toys.
The room isn't totally finished ( in my mind) but it was set up enough
where they could find toys and have space to play!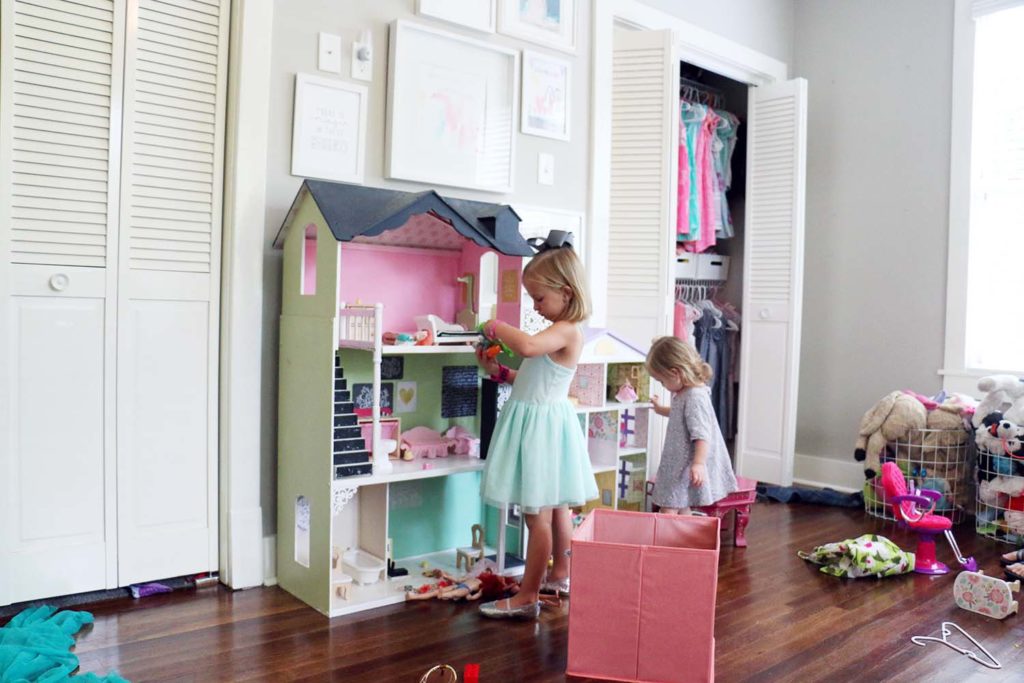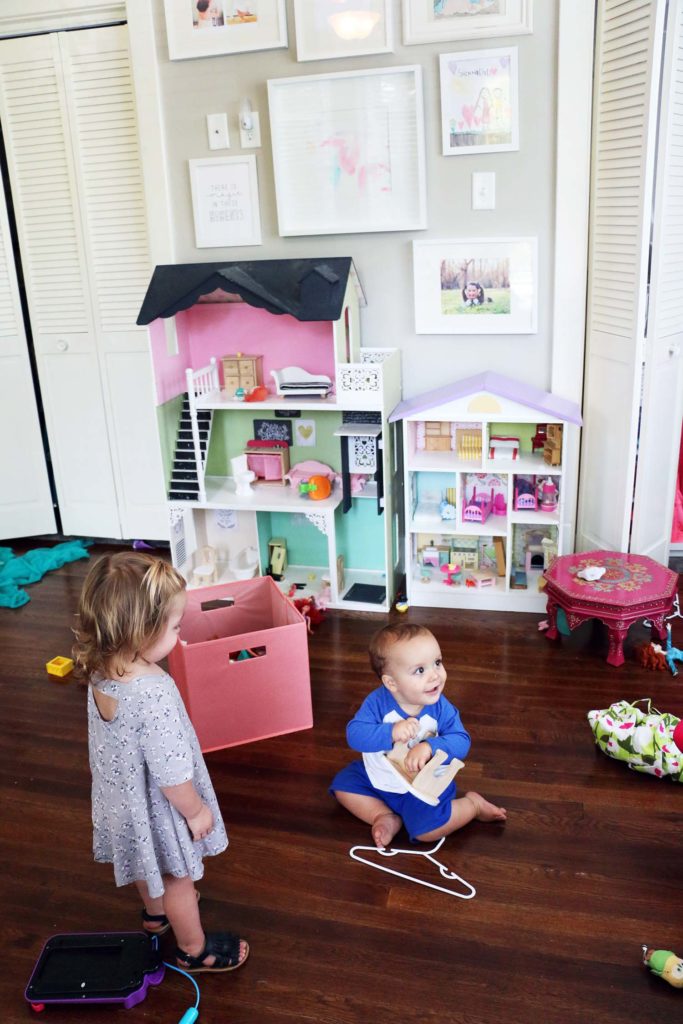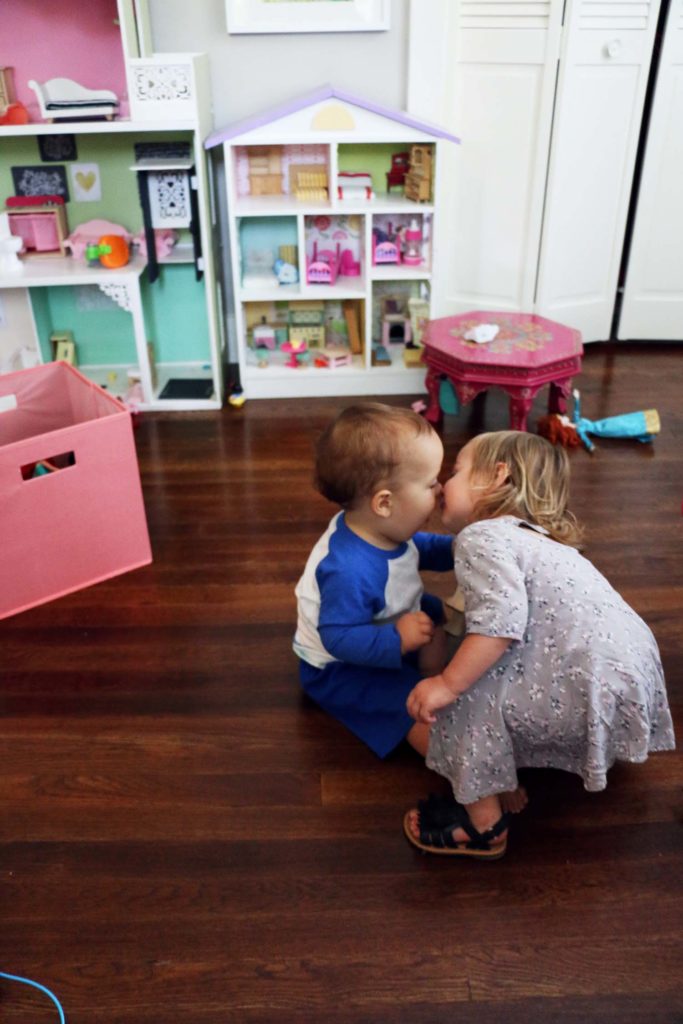 Sophia's classmates were kind of obsessed with Asher and how she was able to carry him.
Everyone wanted a turn. (I spotted them. lol.)
Asher and Micah's shirts are from Old Navy!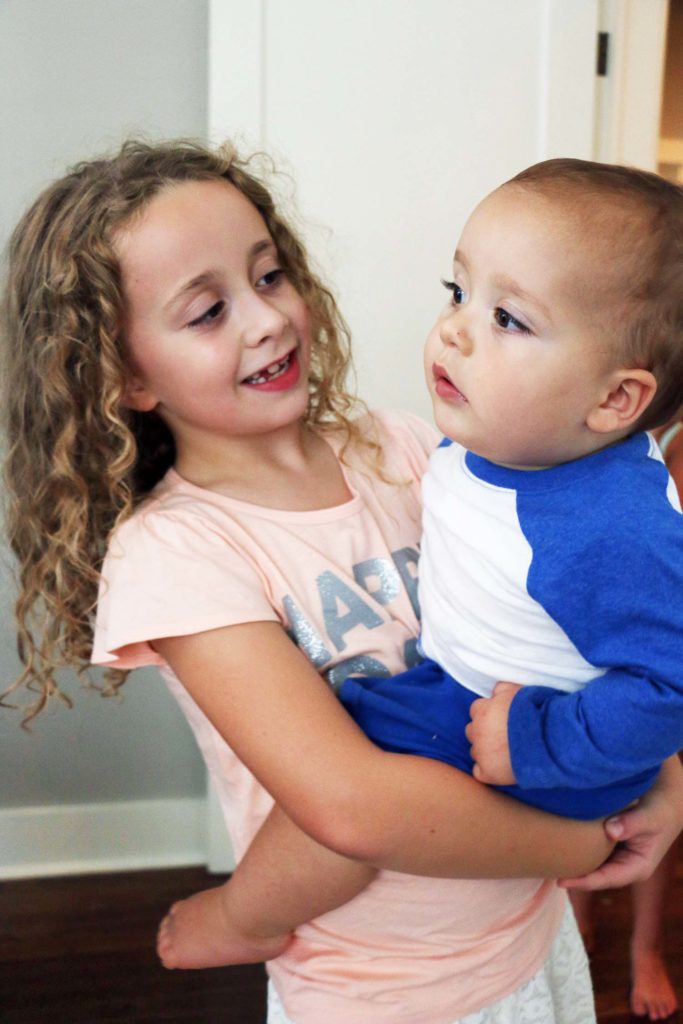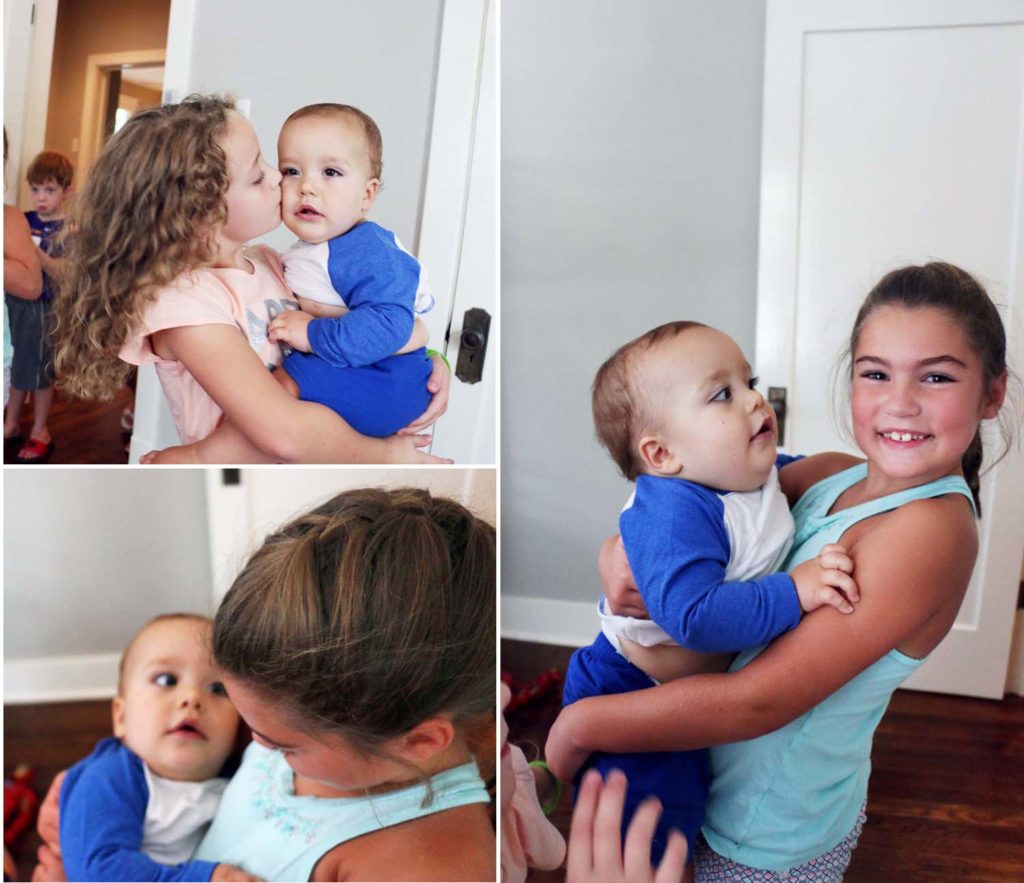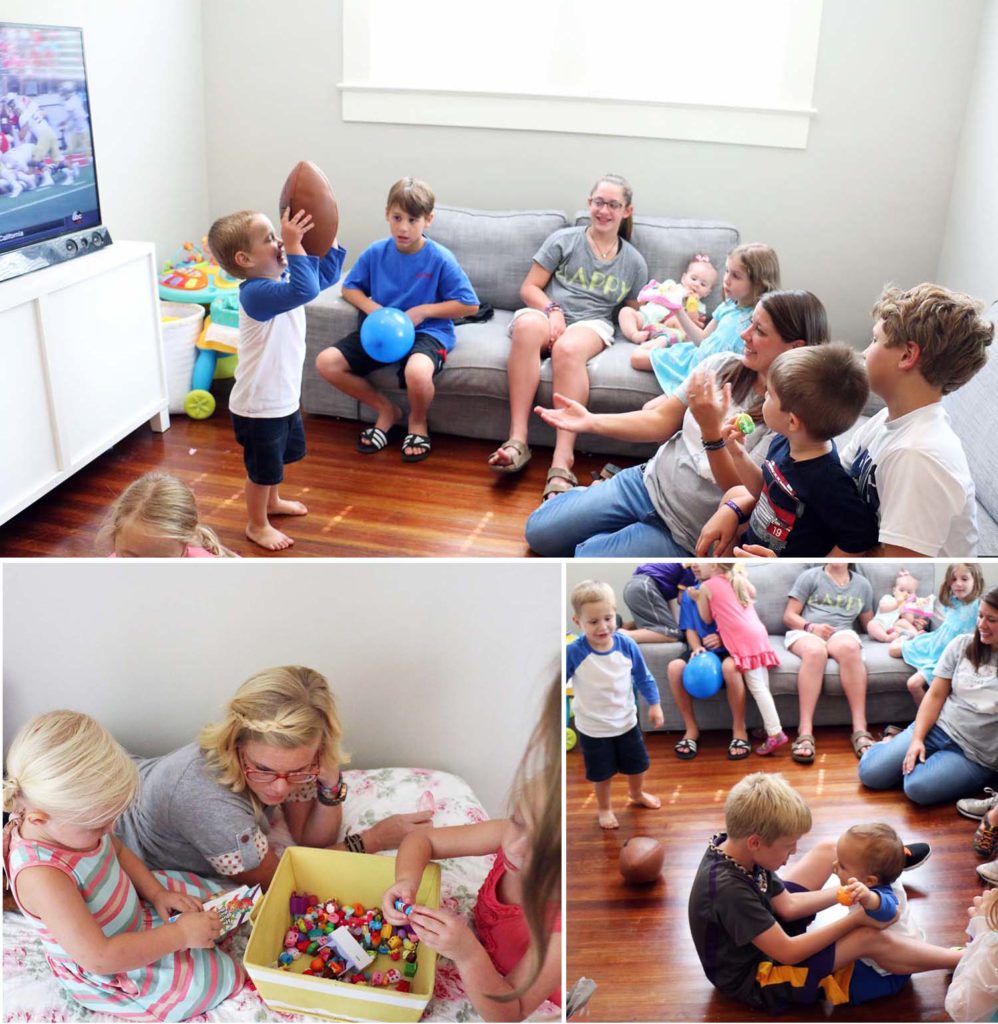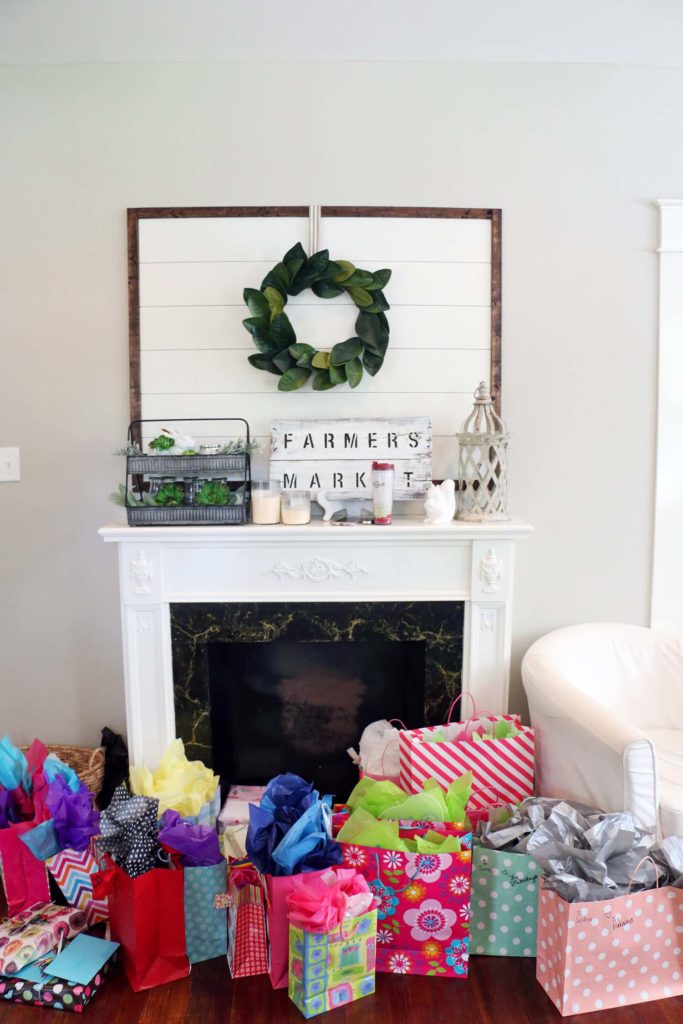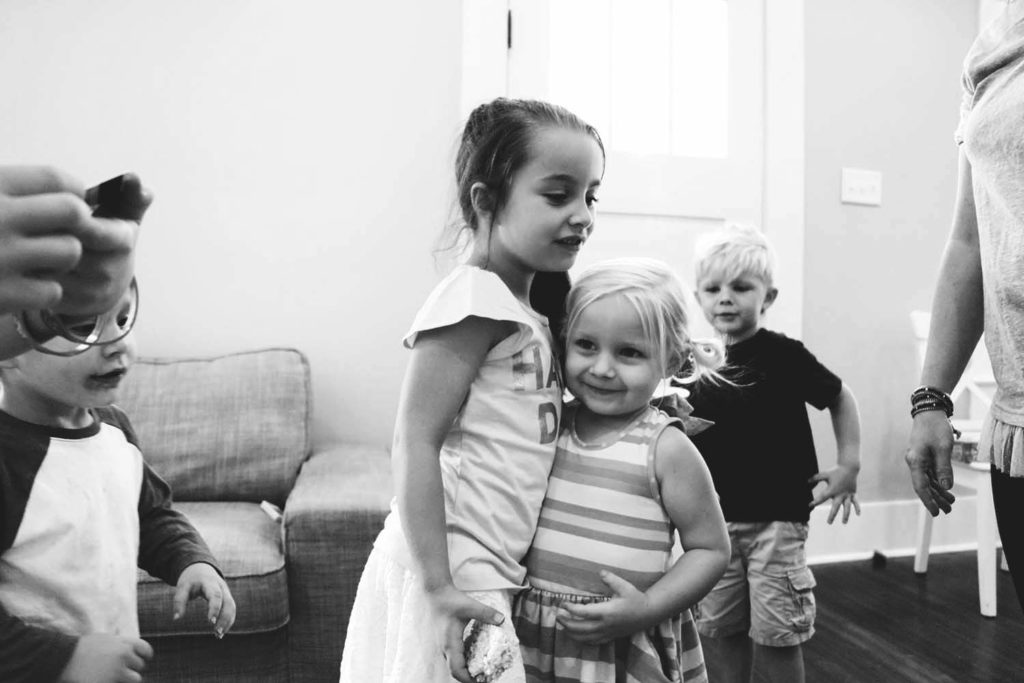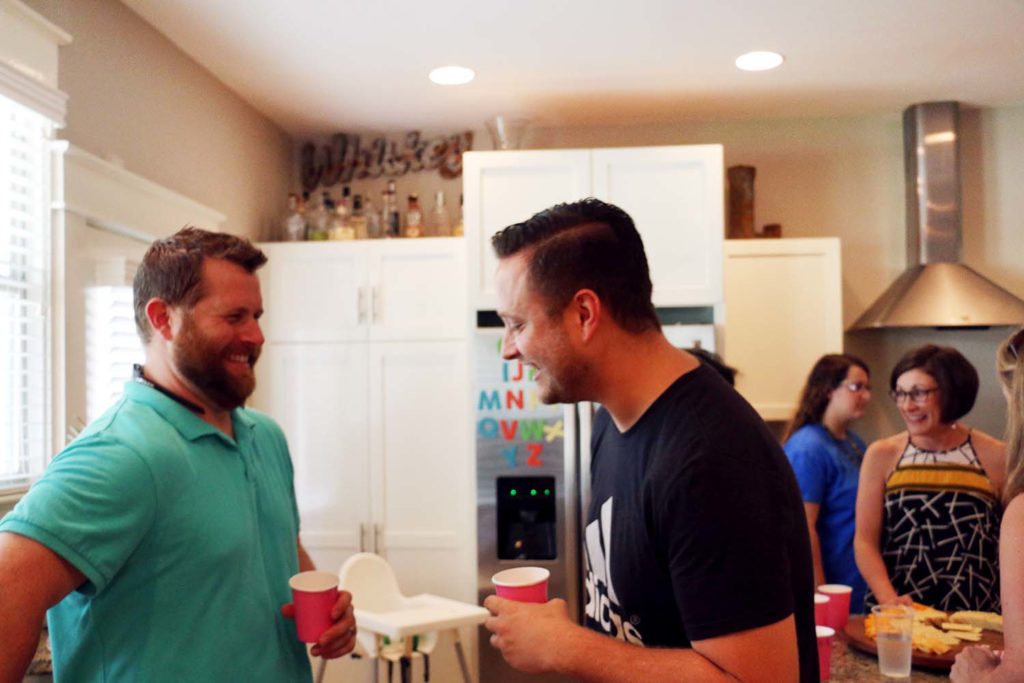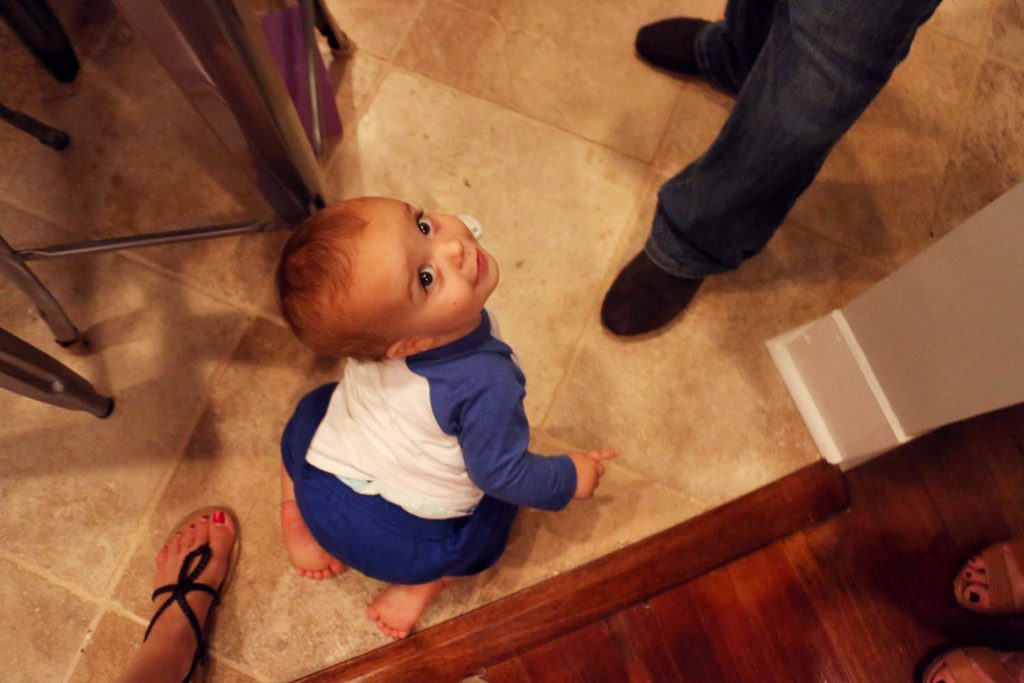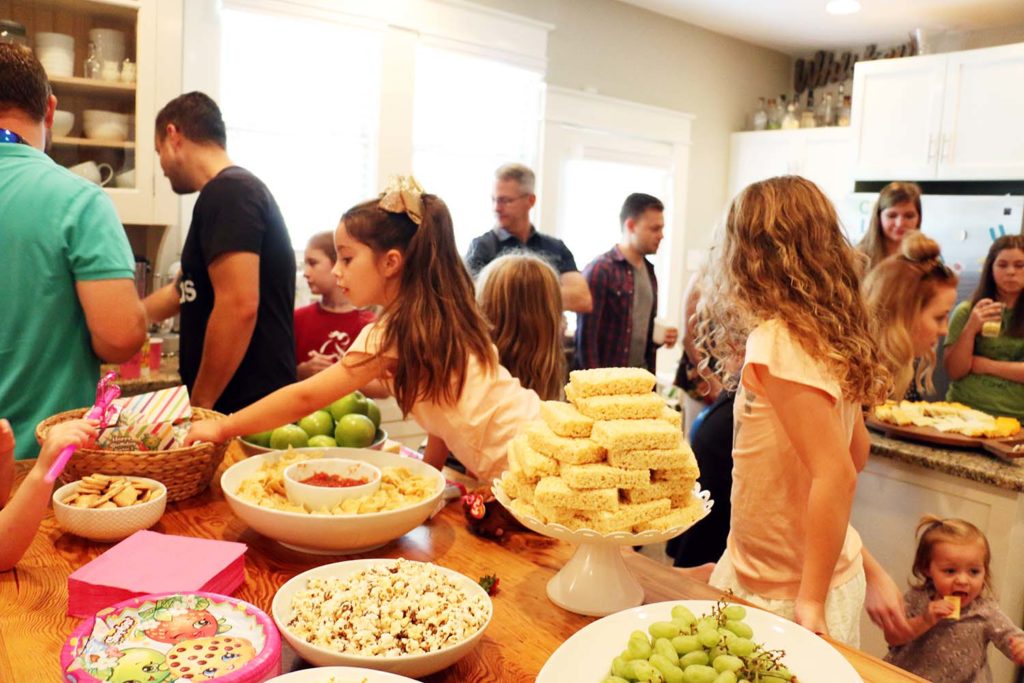 Time to Sing Happy Birthday and blow out candles!
The best part was not having to worry about plates or forks!
Everyone could just grab a Rice Krispie treat!
The girls outfits are from Kohl's. I've been doing some blog collaborations with them this
year and I just LOVE everything in the kid departments!
Anything in the Carter's line of clothes is just adorable!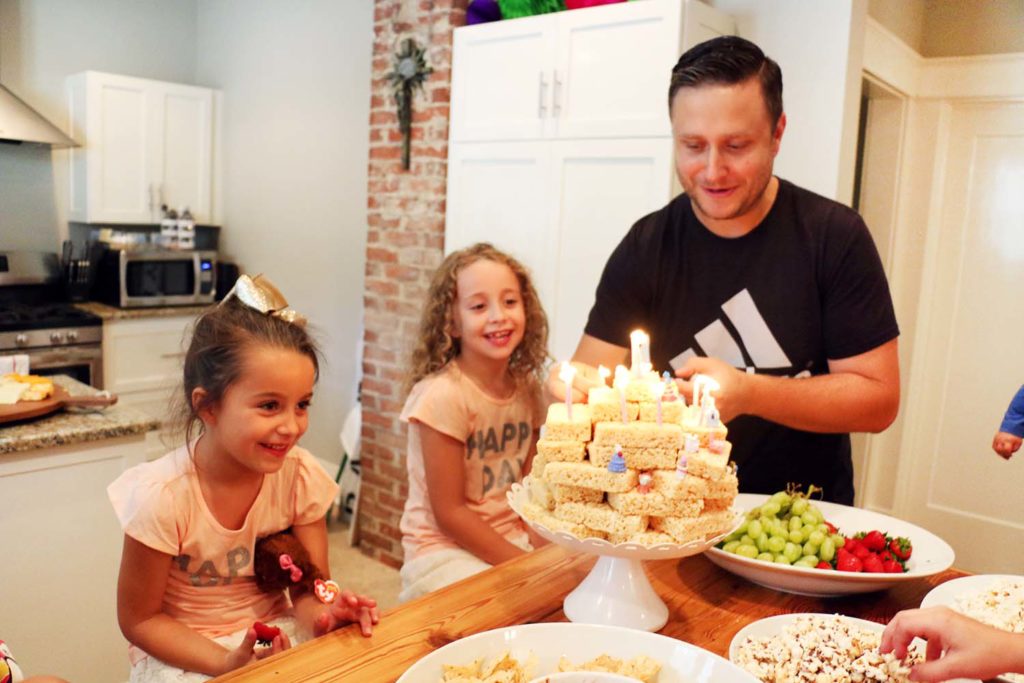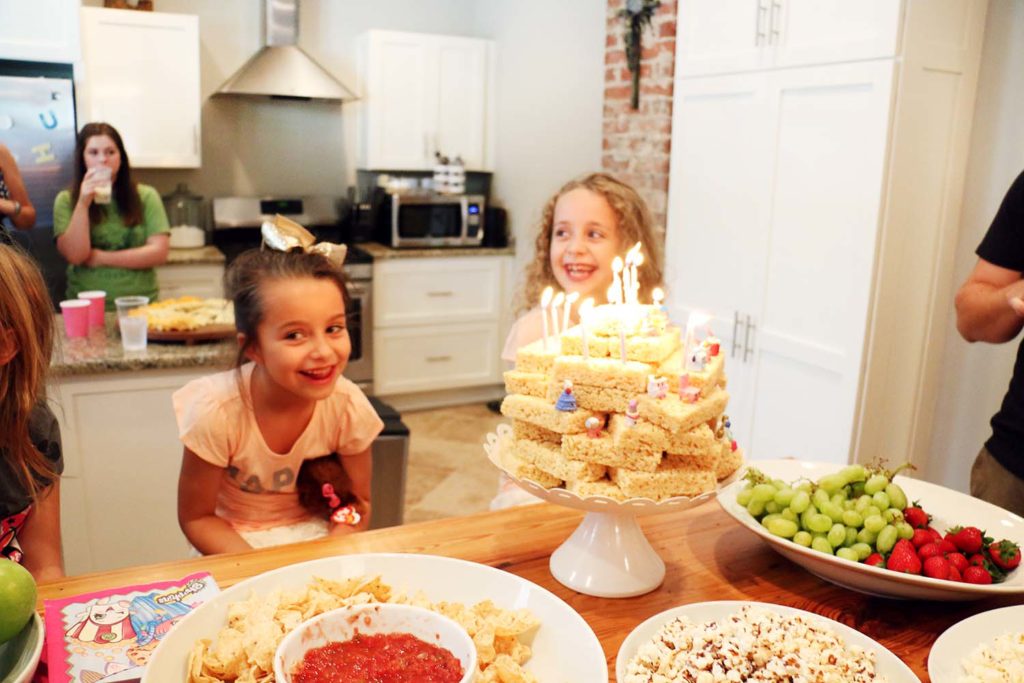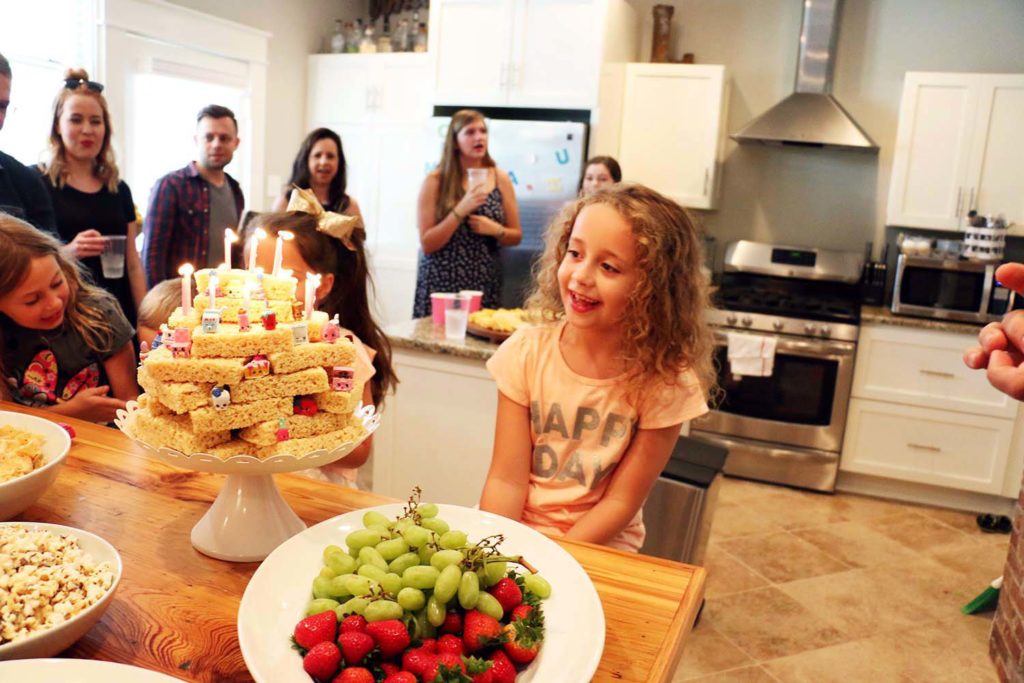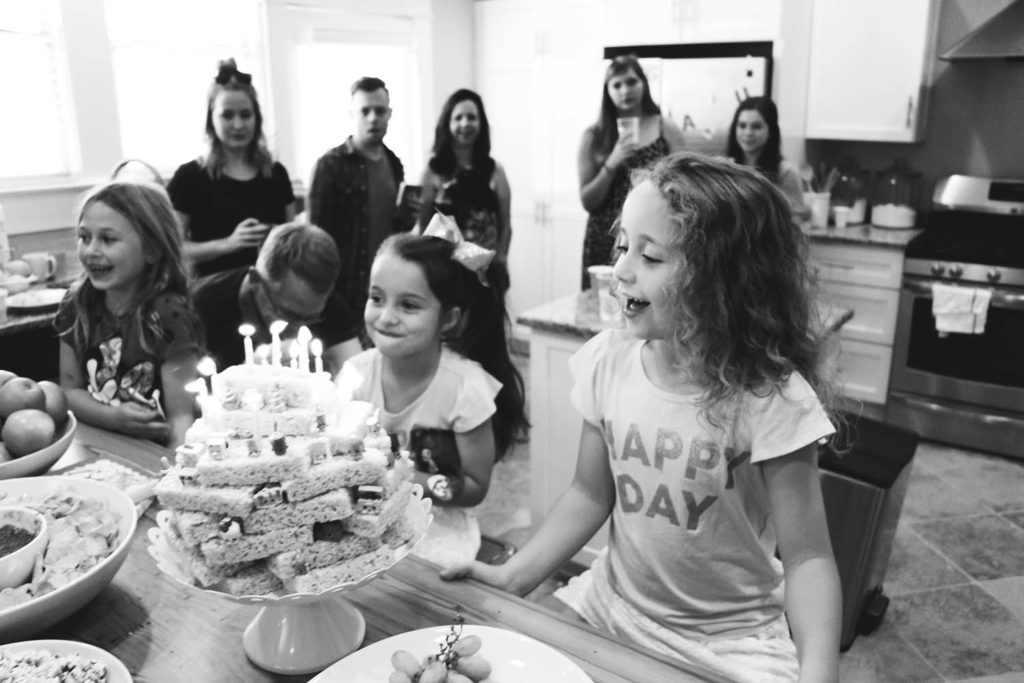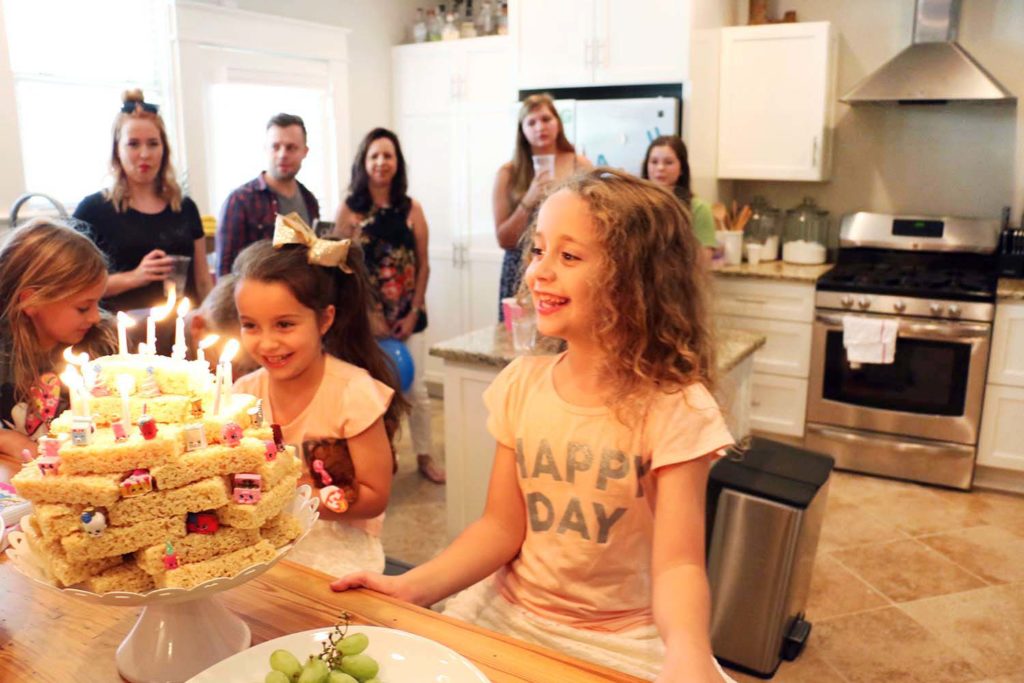 Asher is non stop.
He spent most of the party crawling around looking for scraps.
Pulling up on people's legs only to realize that he actually didn't
want to be held he wanted to crawl.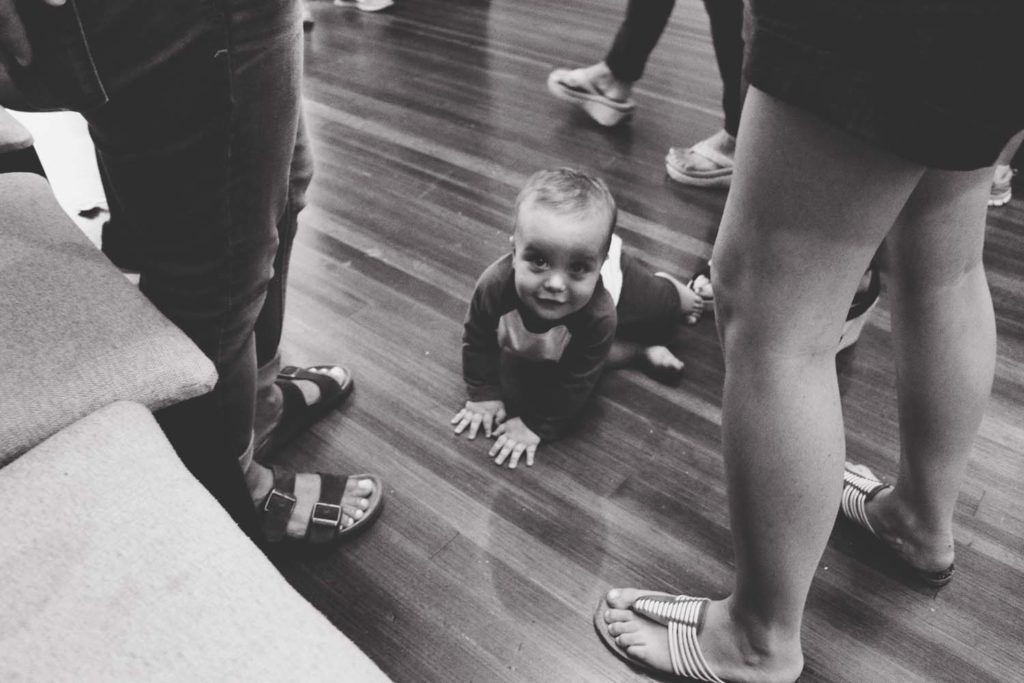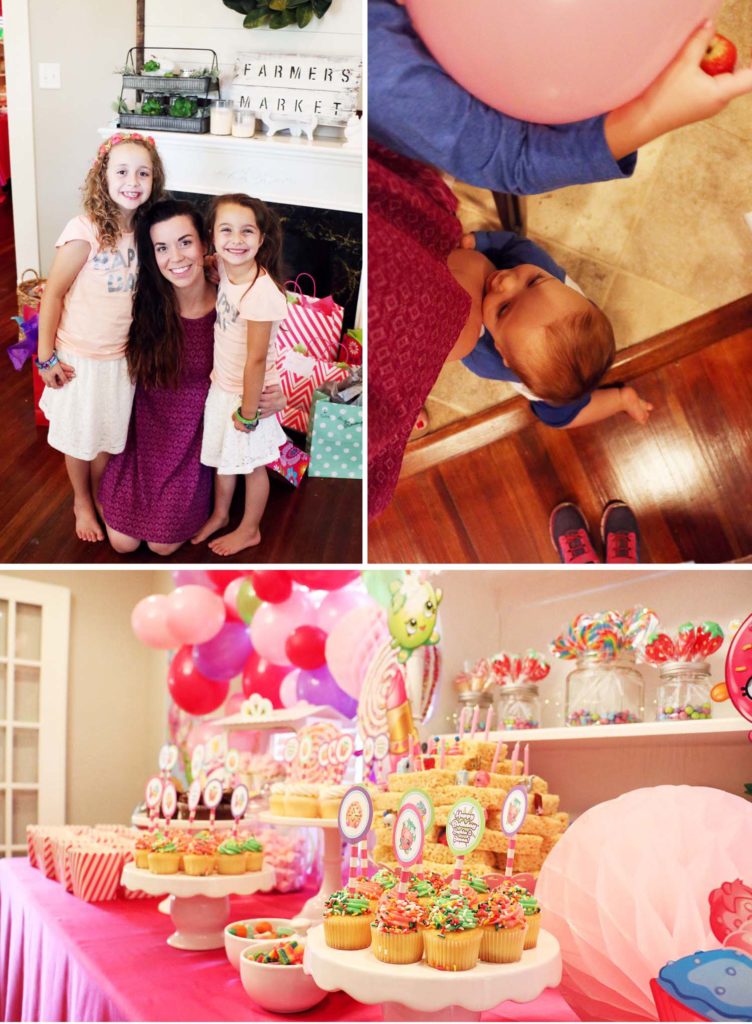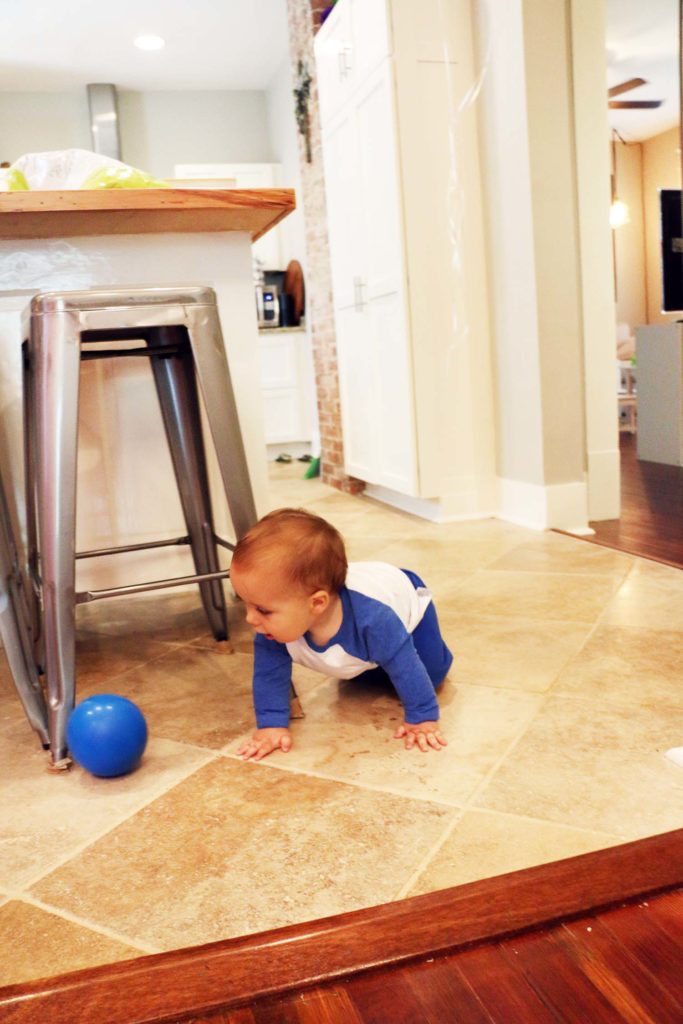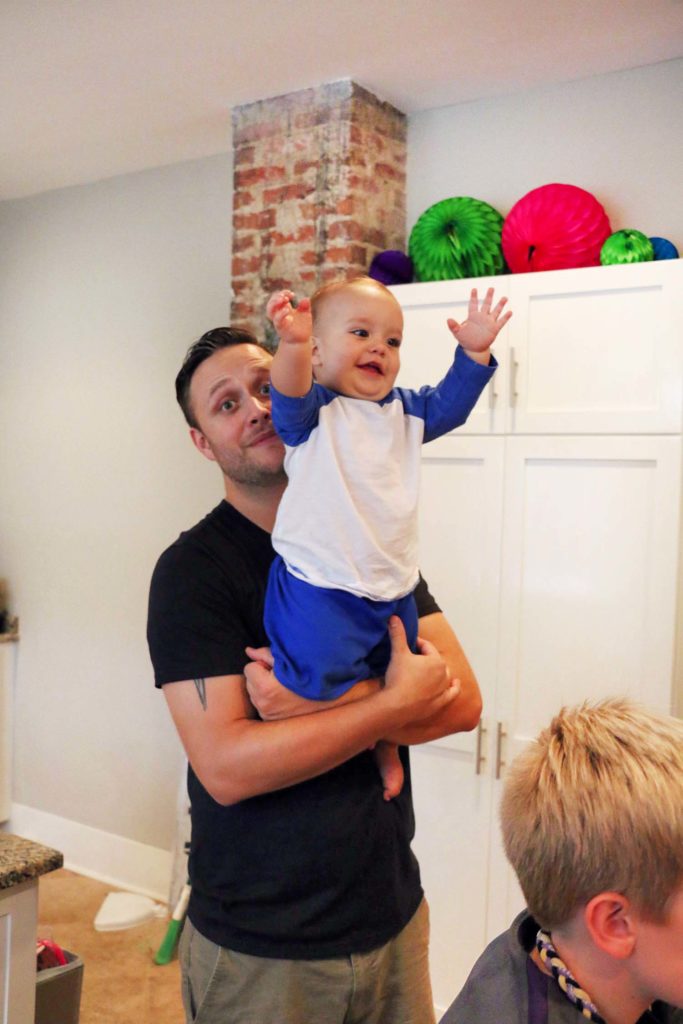 For favors, I had a crate filled with Shopkins themed items that the kids could pick from.
Similar to the treasure chest at the dentist's office. ;)
Stickers, bracelets, blowouts, temporary tattoos, ice cream cone poppers etc
I made up little treat bag tags and have the printable available
for any of you want to download and use it too!
I uploaded a generic one HERE
(I doubted you wanted yours to say Happy Birthday Sophia and Sienna…)
I got a bunch of random candies (just like all the random Shopkins!)
and the girls helped me load up snack size ziploc bags and I attached the printables.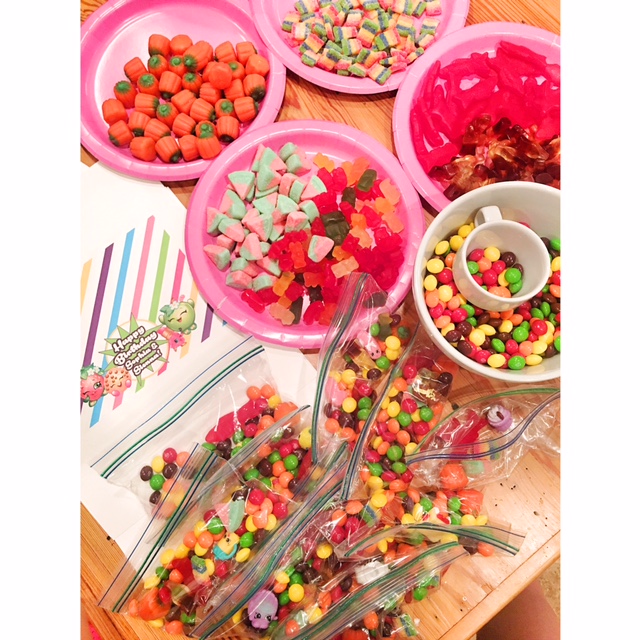 Sophia said she wanted to add a Shopkin to each baggie and I thought it was so sweet of her!
All of the kids thought it was so fun looking in the bag of candies to figure out which one they got!
I will say that if you are looking to order a bunch of Shopkins, look on Amazon!
I got a 50?? pack on there for a bargain!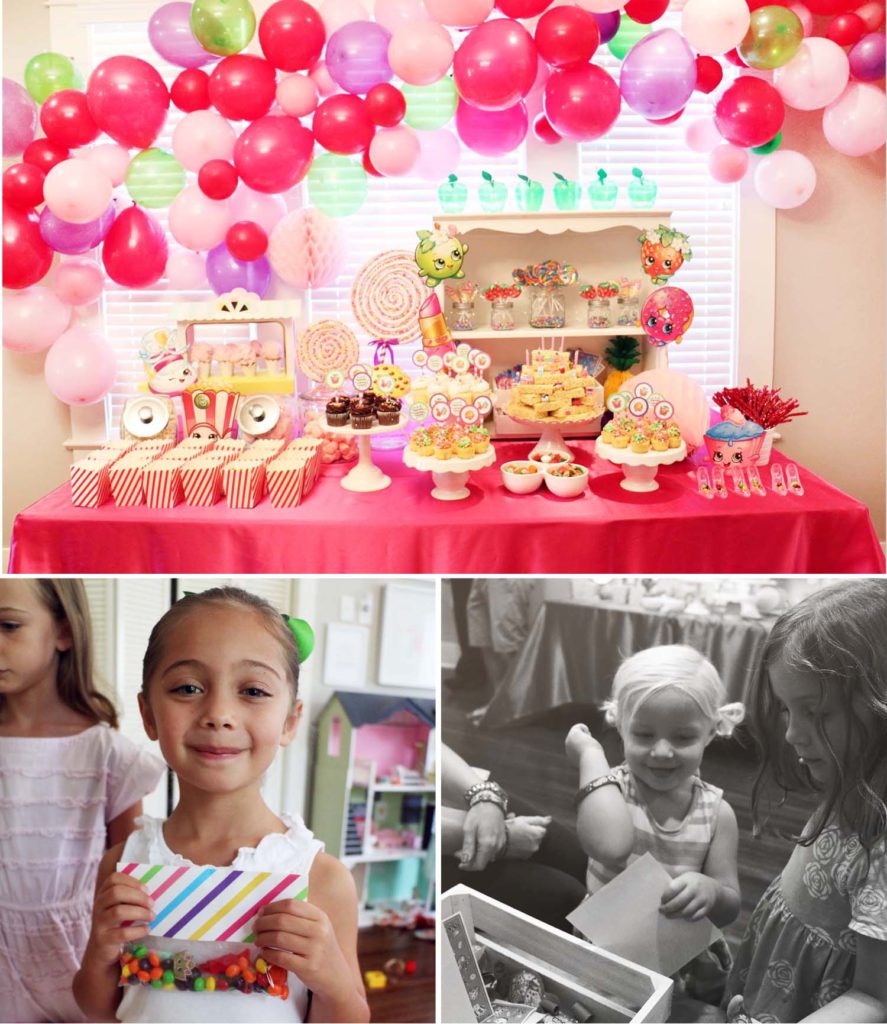 Like I mentioned above, I went simple but yummy with the snacks of the party!
Plenty of sweets and then some fruit, cheese & crackers,
Two types of popcorn and chips & salsa!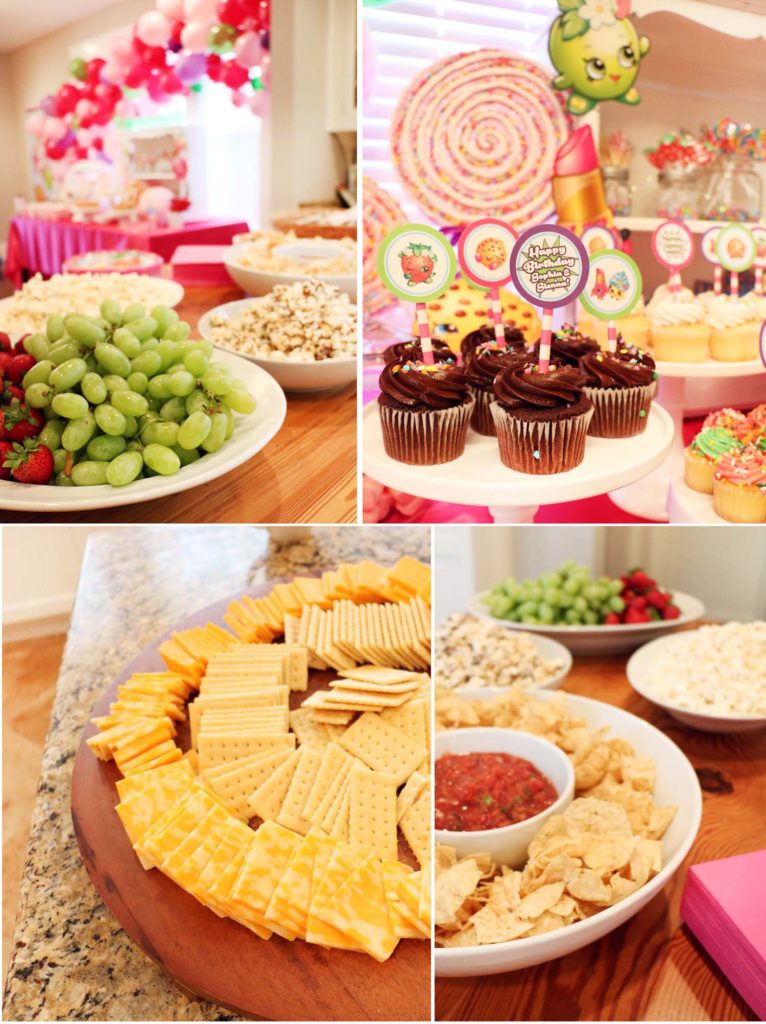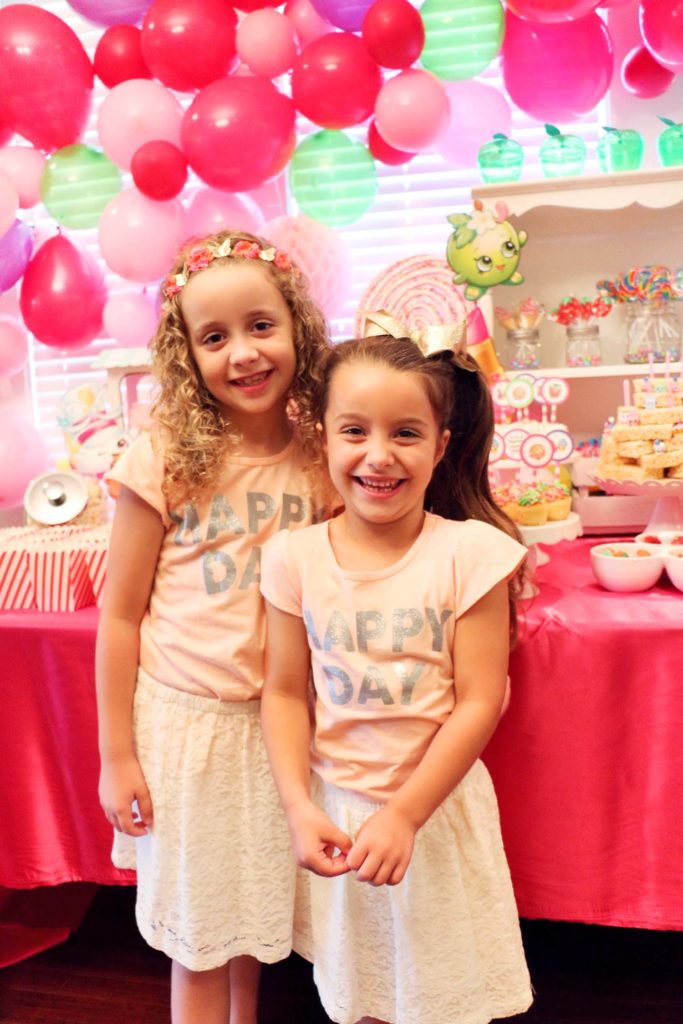 Here's a quick run down of items I used for the party with links!
Some of the links in this post are affiliate links. Thanks!
ZURCHERS:
Ice Cream Cone Garland (the top parts)
Pineapple Honeycomb Centerpiece
Pink Tissue Balls – 12″
Light Pink Tissue Balls – 5″
Purple Round Honeycomb Balls – 5″
Lime Green Round Honeycomb Balls – 5″ and 12″
Cerise Round Honeycomb Ball – 12″
Ice Cream Cart Centerpiece
(DID NOT USE TOTAL BAG…BUT THESE ARE THE COLORS)
Luscious Lavender, Partymate 12″ Latex Balloon (15 ct)
Kiwi Lime, Partymate 12″ Latex Balloon (15 ct)
Passion Pink, Partymate 12″ Latex Balloon (15 ct)
Real Pink, Partymate 12″ Latex Balloon (15 ct)
Megaloon #8 Pink, 40″
Megaloon #6 Pink 40″
Shopkins Sticker Sheets
Shopkins Luncheon Napkins
Shopkins Blowouts
Shopkins Door Poster
Shopkins Temporary Tattoos
Shopkins Rubber Bracelets
ORIENTAL TRADING:
Candy Pink Paper Cups
Ice Cream Cone Shooters
Ice Cream Cone- Shaped lollipops
Green Apple Containers
Large Swirl Lollipops
Strawberry Suckers
Shopkins Dinner Plates
Shopkins Phootbooth props
Mini Red and White Striped Popcorn Boxes
Thanks for checking out my girls' Shopkins Themed Party!
We had a blast planning it and celebrating with our friends here in Louisiana!
This party was just what we needed as we get settled here… some extra special family fun!
You can download my free party printables below and please tag me on
social media if you end up using them for your own celebrations!
Would love to share you!
FREE CUPCAKE TOPPER PRINTABLES – DOWNLOAD
FREE TREAT BAG TAG PRINTABLES – DOWNLOAD