Happy Halloween from our crew!
Ben and My pre trick or treat pep talk to the kids goes something like,
"Be on the look out for Reese's and Butterfingers- let's make good choices tonight!"
Micah added his own cheer, "what are we here for?? Candy!!" (And family time.) lol.
We had a friendly witch, snow white (NOT the new costume I bought her…
there's always one that goes for the oldie. ;)
Captain America, Baby Hulk and Bacon and Eggs!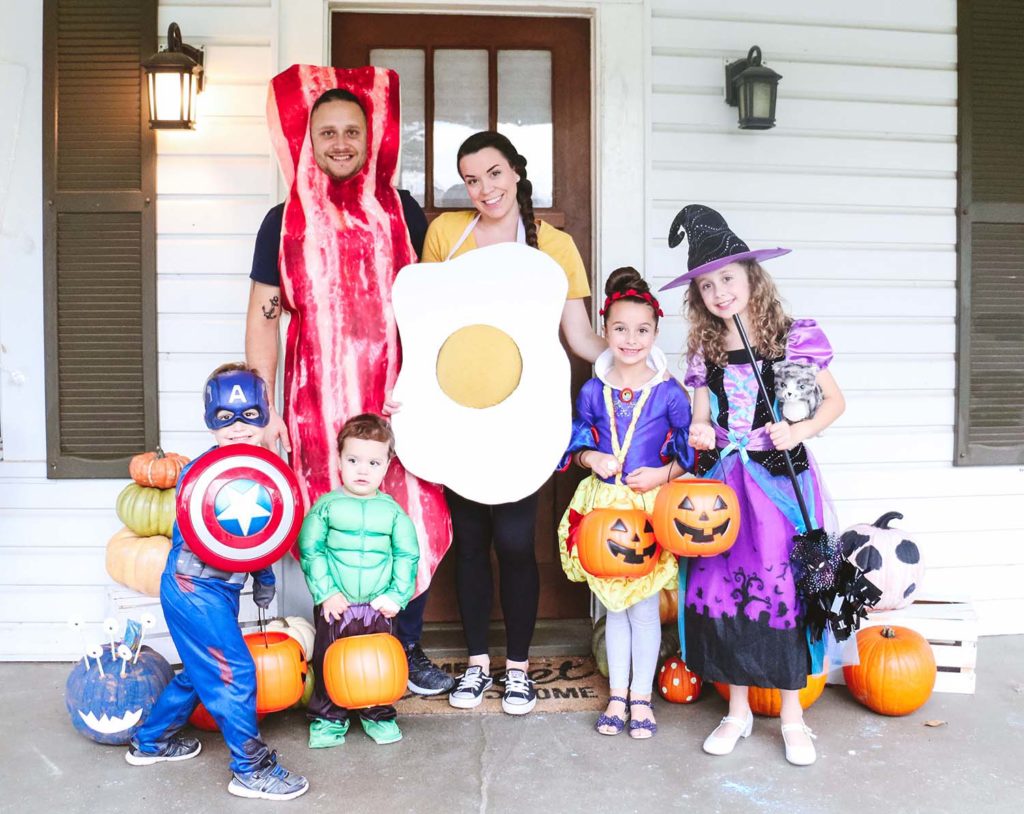 This is our miracle Halloween photo. Everyone looking and in full personality!
Hope you all had fun trick or treating with your littles.
Asher asked for wawa at every house.. like "stop giving me candy people I'm thirsty from eating all my candy!"
He also randomly scared a group of kids, roaring at them.
(They weren't scared. But he walked on pretty proud of himself.)
I let the girls use mascara for their costumes and they think it's magical and I crushed their
dreams when I said they couldn't wear it to school. Micah really jumped into the Captain America persona.
Crouching under his shield randomly. Someone on a mic said Capetain America!
(Not referring to our guy) and Micah stops walking and goes "they're calling me. I must go!"
THE BEST. Ben and I love this sugar crazed crew.
Perk of having a lot of kids…. your Halloween candy selection to sneak is vary large.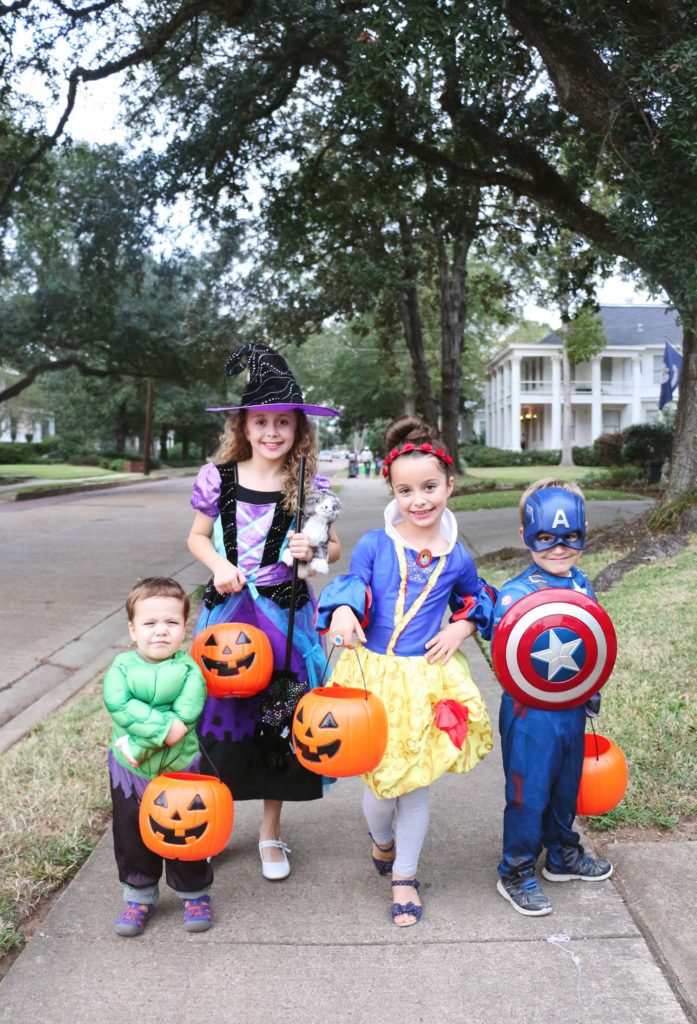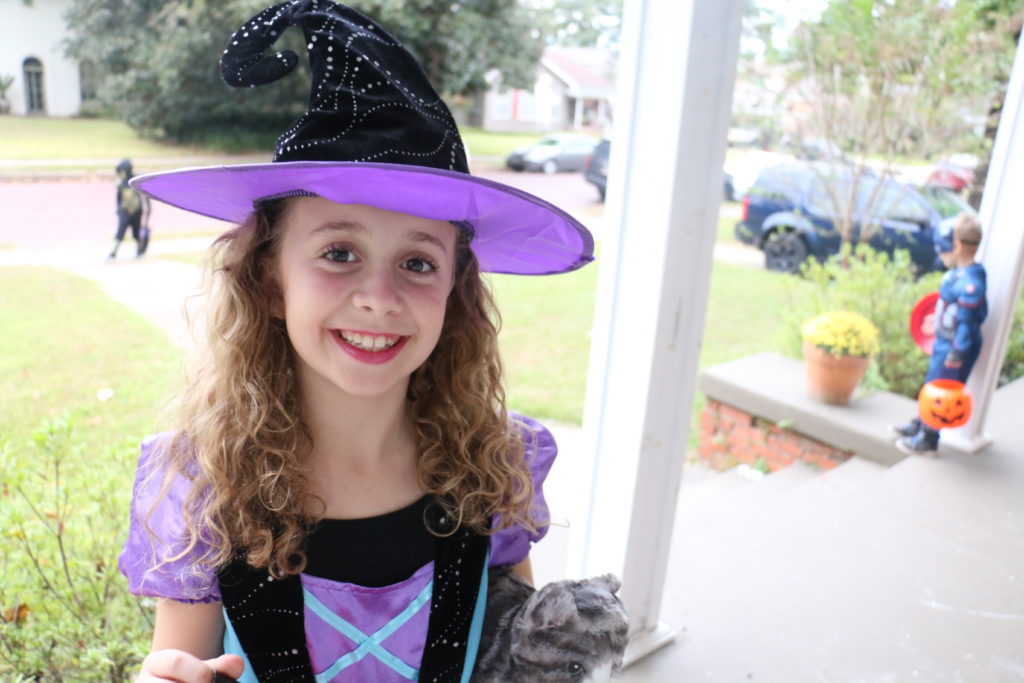 You're kind of a celebrity when you dress like bacon. Everyone loves bacon.
Thank you Ben for making my pregnant on Halloween dreams come true.
You'll always be the bacon to my eggs. It was too fun and the kids LOVED it.
Asher was CRACKING up and I was having contractions like a crazy person.
I was also starving for eggs and bacon all night. ;)
(For my costume I just used a yellow shirt from Target, a foam board from Walmart that
I cut to shape (I think the foam board ended up being like 86 cents. crazy.
And then some white ribbon taped to the back to keep it on.)
Ben's bacon costume was from Walmart!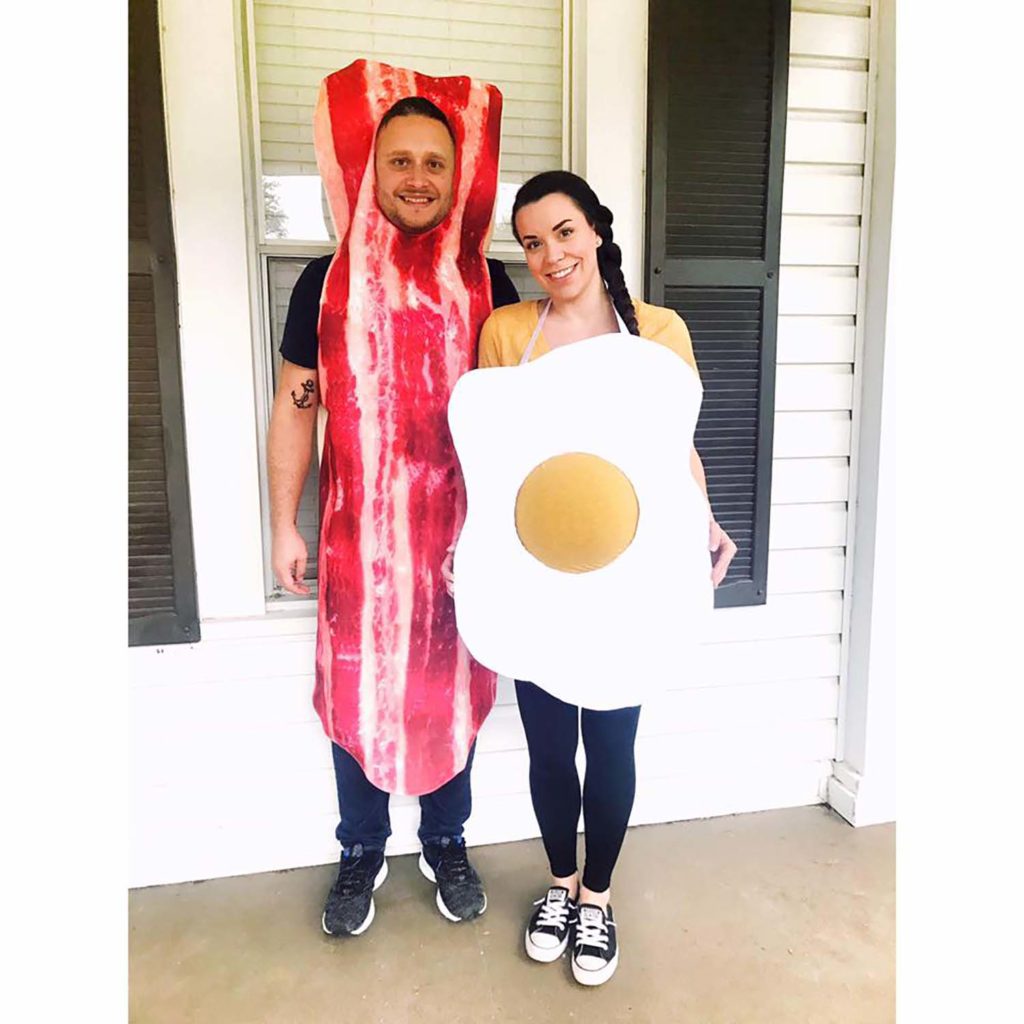 Here's the video of our Trick or Treating fun below…
but you can also hop over to our YouTube Channel and
watch it and more videos we've been sharing!