We love celebrating the Holidays and making them special!
With Valentine's day around the corner, I thought I would plan a mini waffle bar one morning!
My kids are all about playing chef in our house and I thought it'd be so
fun if they could work up their own little waffle masterpieces!
Like the cooking shows they watch but EVERYONE wins!
We already had a box of Eggo Waffles in our freezer (a favorite in our house!) so all I needed was to
grab some fruit (fresh or frozen) and various sweets for toppings and I was ready to surprise the kids the next morning!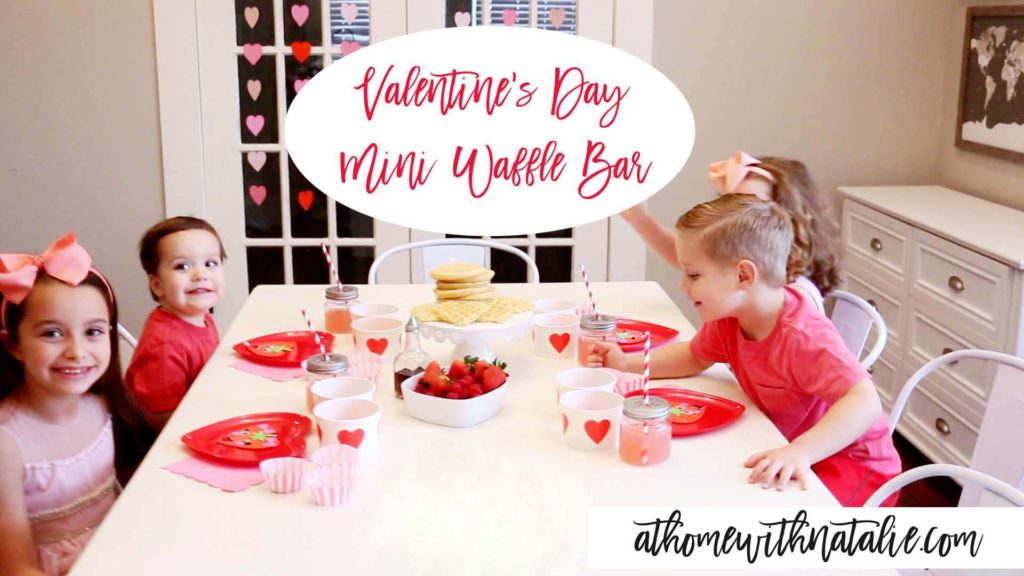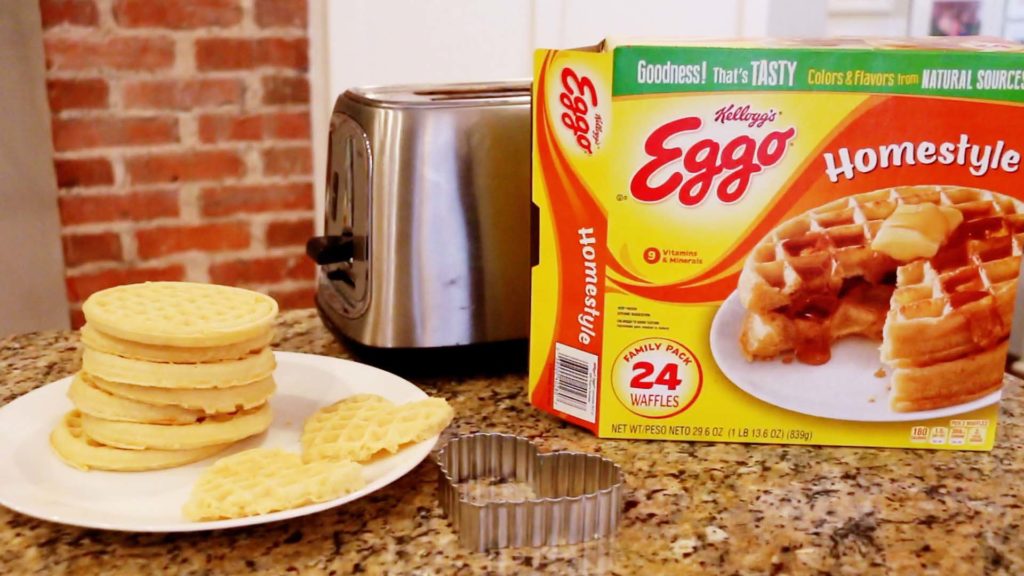 At first I thought I would just line up the toppings in containers on the island…
let each child come up and make their plate.
But, I threw control out the window and decided we would have some fun with it!
I set up little stations for each kid where
they could have a seat and be able to build their own little waffle creations to enjoy!
I can't even tell you how good it felt to see their faces when they walked in and saw the set up.
They were thrilled and excited to see all of the toppings for their Eggo waffles!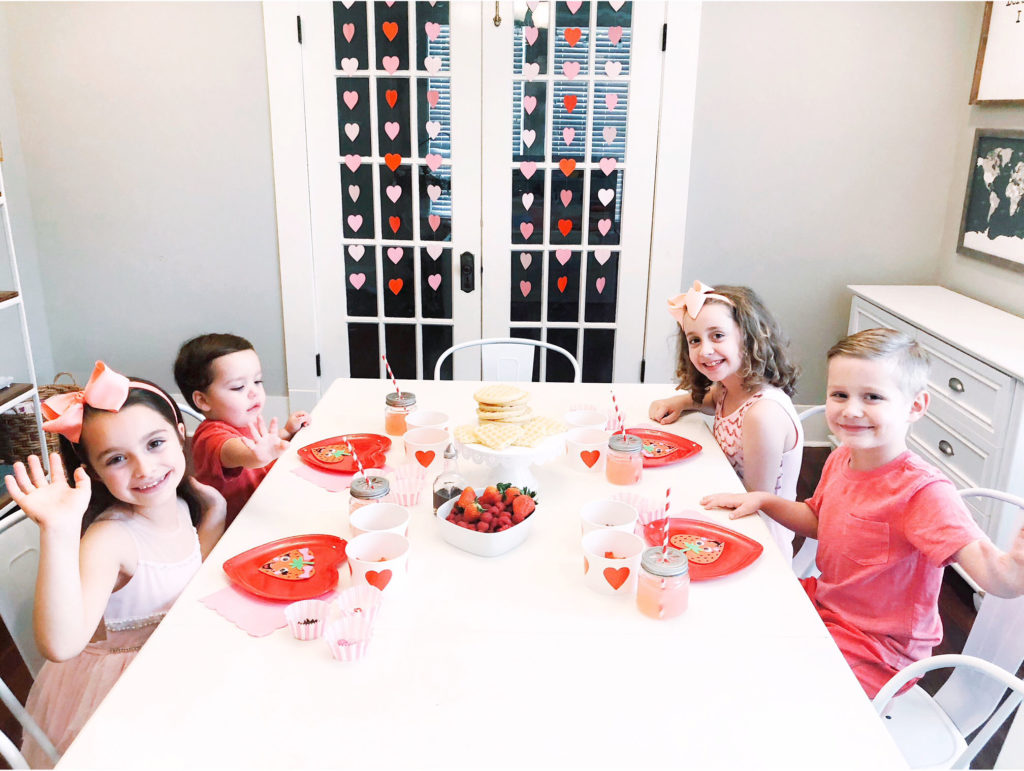 To make the waffles extra Valentine's day-ish, I used a heart cookie cutter and cut some into heart shapes!
The scraps weren't wasted either… hubby was holding the baby and grabbed those up. ;)
It couldn't have been easier to just toast the Eggo waffles and stack them up on the cake stand!
It looked like a party! A waffle party!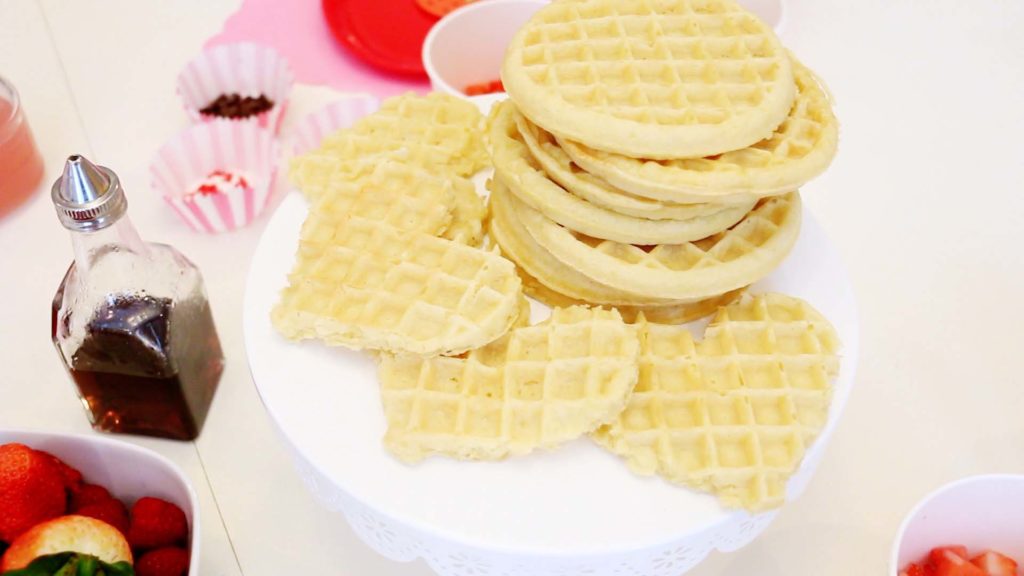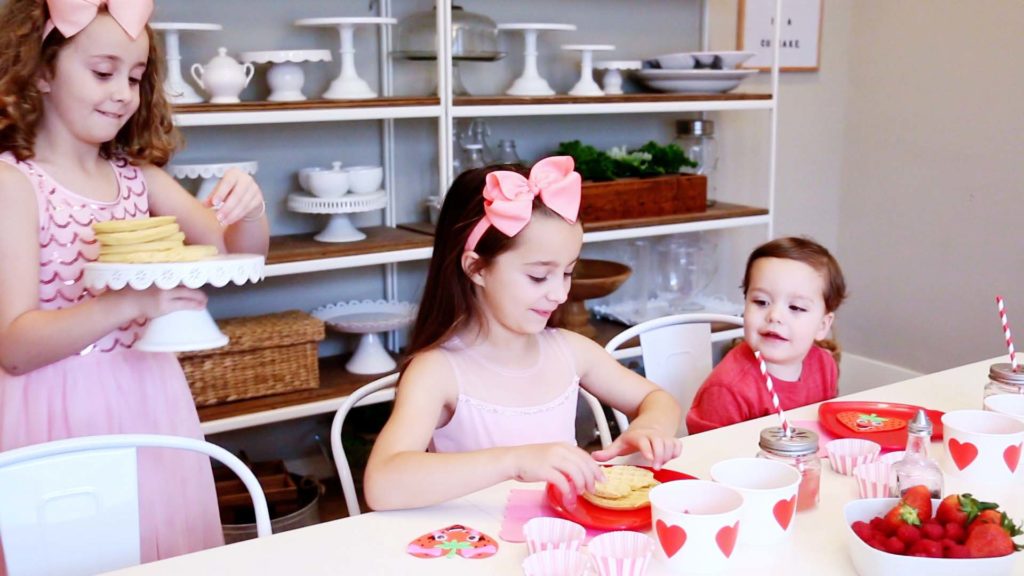 I set the table with heart plates and napkins from Hobby Lobby.
I used some leftover cupcake wrappers to fill with toppings like mini chocolate chips,
Valentine's Day colored M&M's and some lip sprinkles I got earlier this year!
I also had some fun heart containers for the chopped up strawberries and bacon. (YUM.)
Asher wasn't such a fan of putting the toppings on the waffles and instead
just devoured each thing separately. ;)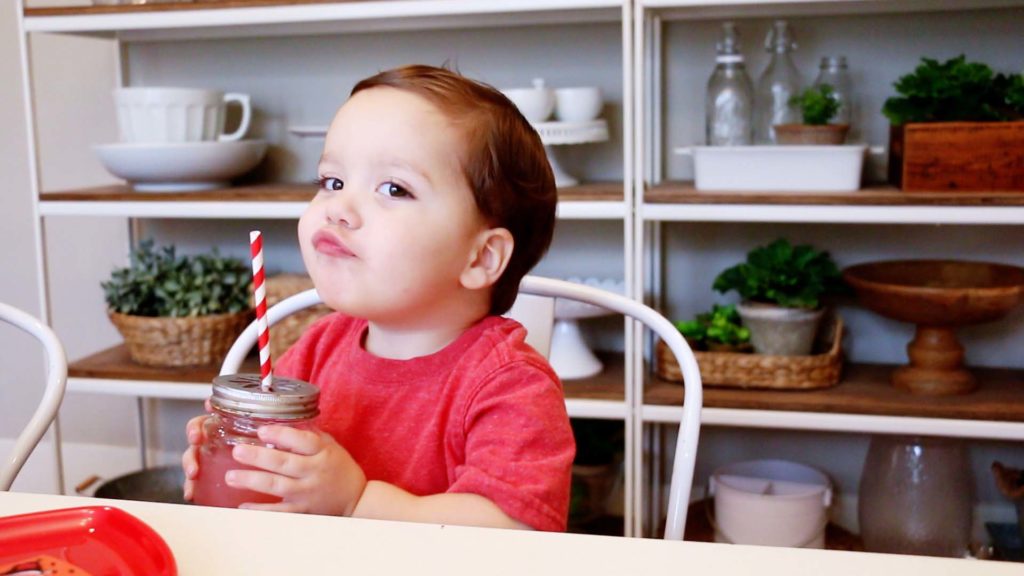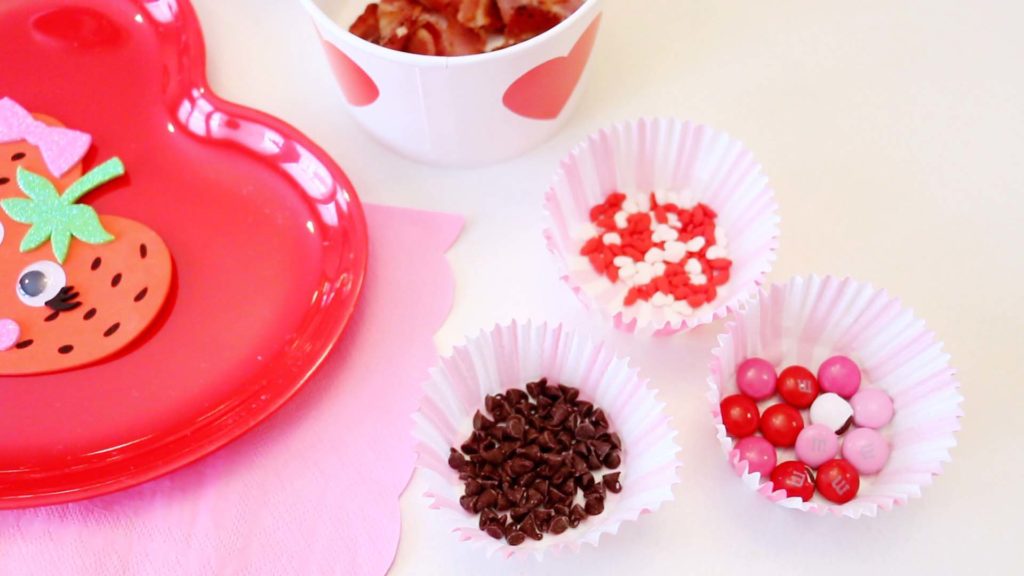 Sienna is by far our biggest fan of pink, so this table spread was making her one happy girl!
Even our juice was pink!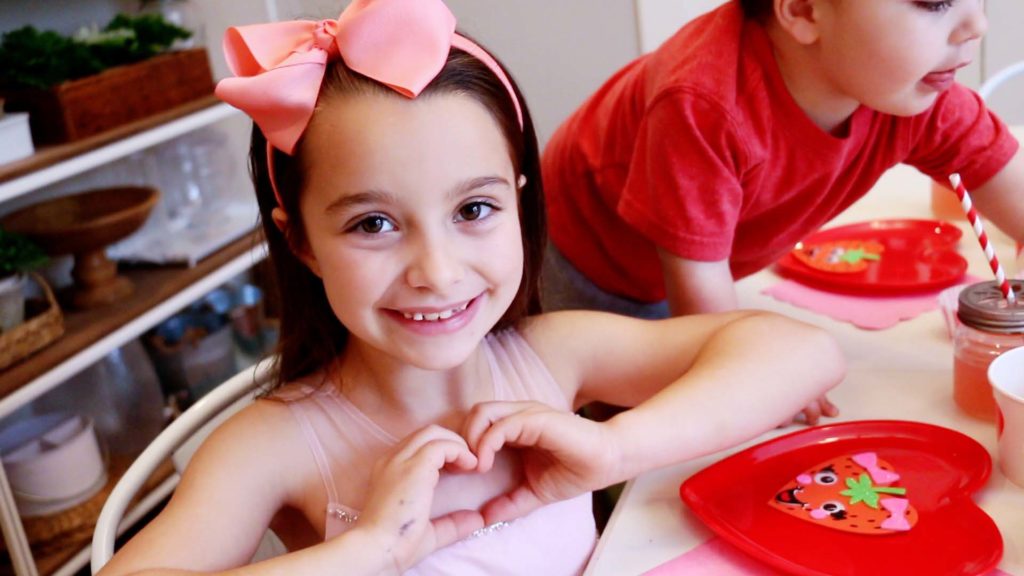 Micah isn't such a fan of pink… but he's a fan of sugar, fruit and waffles
so he was all about this fun family time too! ;)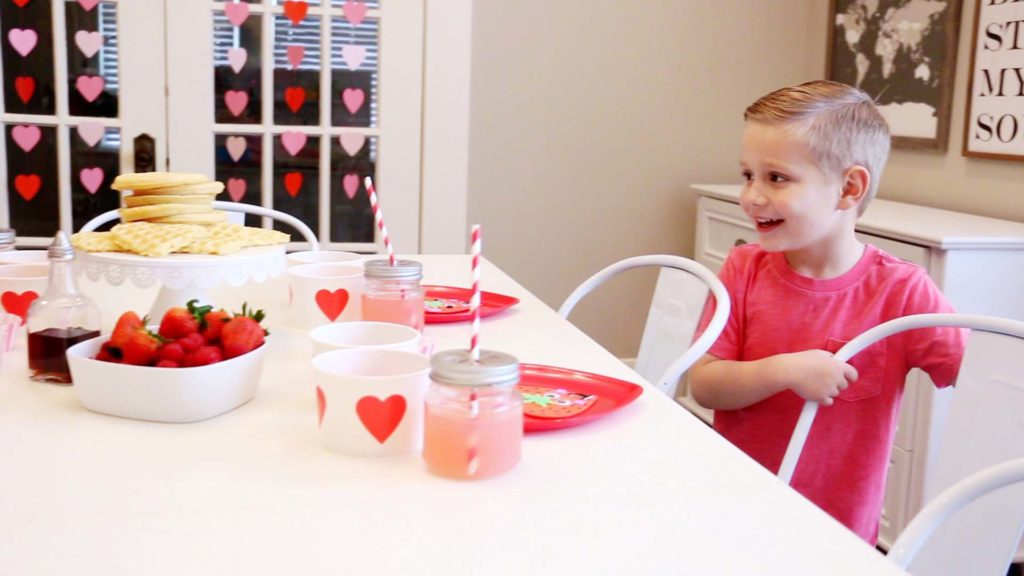 I hope you enjoy our little video of the fun and get inspired to have
your own little festive mini waffle bar!


You can also get more recipes and fun ideas at EasyHomeMeals.com.
Thank you to the National Frozen and Refrigerated Foods Association (NFRA)for sponsoring today's post!
I love teaming up with them for these posts and hope you enjoy them as well!
Happy-almost-Valentine's Day!

FREE Meal Gifting Printable
We all know someone who would appreciate a yummy home cooked meal delivered right to their doorstep! This gift idea is perfect for a family who just had a baby, adopted, is sick or as a random act of kindness! Grab my free printable!