Hey! Thanks for stopping by today! Happy to share a little more
info about Usborne Books & More and why we are HOOKED!
This has turned into a full time income for me. Last month I earned over $4,000 for my family.
All online. All while being a busy mama. While blogging and settling into a new city.
I have big dreams and goals and am passionate about sharing our books and a love for reading!
I would to have you be a part of this journey with me.
Let me tell you more!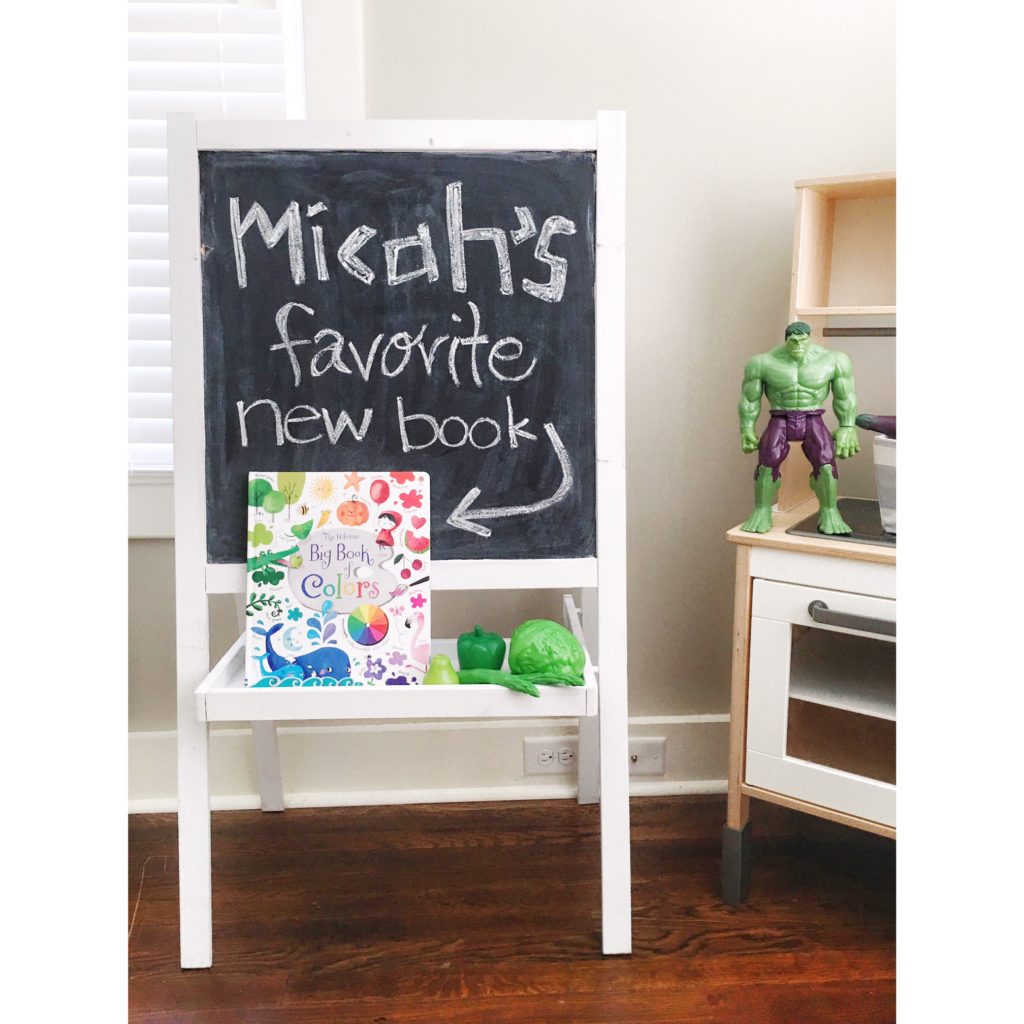 I'll try to add more info here soon but I at least wanted to create a space where you could
find EVERYTHING I've shared on my blog about Usborne Books! They are seriously amazing.
I joined Usborne to get a discount on these awesome books for my kids!
It has quickly turned into SO MUCH MORE than a discount.
I actually haven't bought any books since I joined! I earn them all for FREE now!!
I'm so thankful for this experience and being able to read such high quality books with my kids
I love being able to share them with my friends, and their friends, etc!
Our bookshelves are being stocked with FREE books that I've earned,
I'm bringing home a weekly paycheck to help our family and
I've connected with an amazing community of women like me.
(Our Teams connect every day online…sharing ideas and encouraging each other!)
I've promoted to Team Leader and love doing this with women across the country.
We all want the same things…we want to bless our families financially…
we want to be able to offer our kids amazing books and encourage their love for reading…
we want to promote literacy and help get these books into the hands of kids everywhere.
We don't have to worry about inviting our friends over and over…
Each party we book, we are introduced to new customers. It's an amazing cycle and the books sell themselves.
If you work it like a job, it can be a job. Or you can work when you can and
enjoy that added income and free book earnings.

PHOTO: These are just some of the books I chose this month from my free book credit I earned!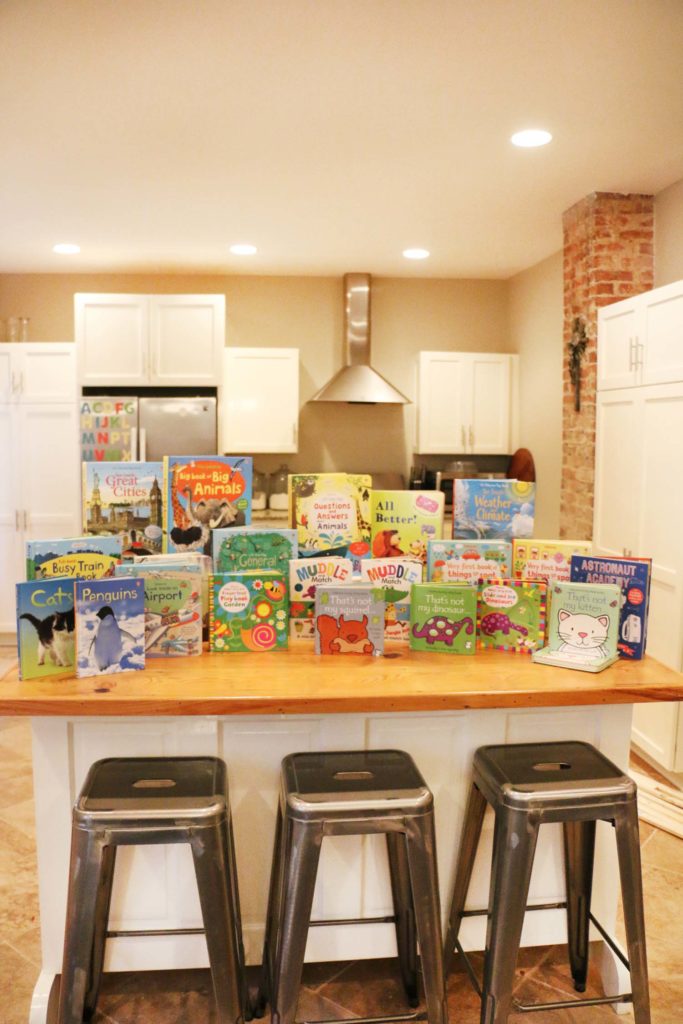 HOST A PARTY!!
I'm always looking for people who want to party with their friends on Facebook and get tons of free books!
All you do is invite and excite…I do the rest!
Then you get to go on a free book shopping spree. It's that easy.
It's insane really and I remember asking my (future) Team Leader a bunch of questions when
she first approached me about hosting a party….
I was like how is not everyone doing this?! YES to free books!
Here's a video on my FIRST experience with Usborne Books!

I love to shop, but I really try to steer clear of the mall come Holiday Shopping time!
Way too overwhelming for me! Why not host an Usborne Facebook party with me and
you can get tons of free and discounted books that you can use for all of your Christmas gift!?
You won't have to leave your house and it'll be so much fun for your family and friends!
I get asked all the time about book recommendations!
"What should I get my 7 year old girl? What does your 3 yr old boy like??"
I love that part of the job… but I thought I would share the experts' opinions. My kids. :)
I asked them to share with you guys some of their favorites right now and these are the ones they grabbed!

Better yet, you could join my team and receive the gift of an extremely flexible job with huge rewards!
This has been such a blessing to my family and I'd love to share with you more if you're interested.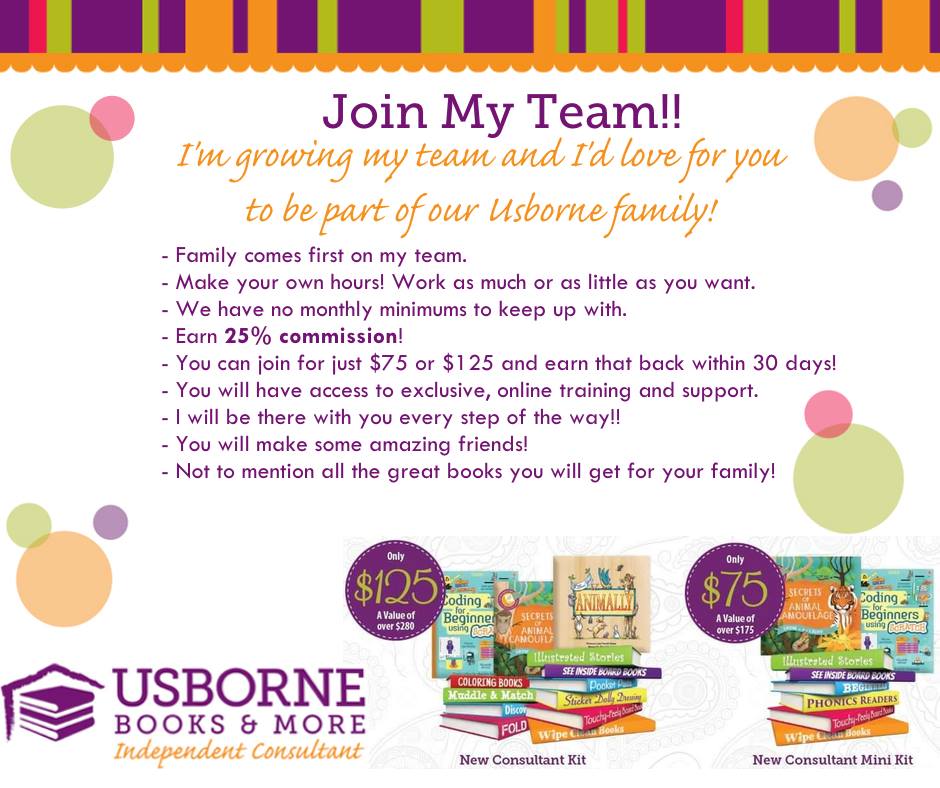 I love using our Usborne Books to make learning fun for my kids!
I made a Creative Learning Book Series where my kids
and I have combined our favorite things to do… reading, snacking and crafting.
Lots of fun videos sharing the books and ideas to do with your little ones!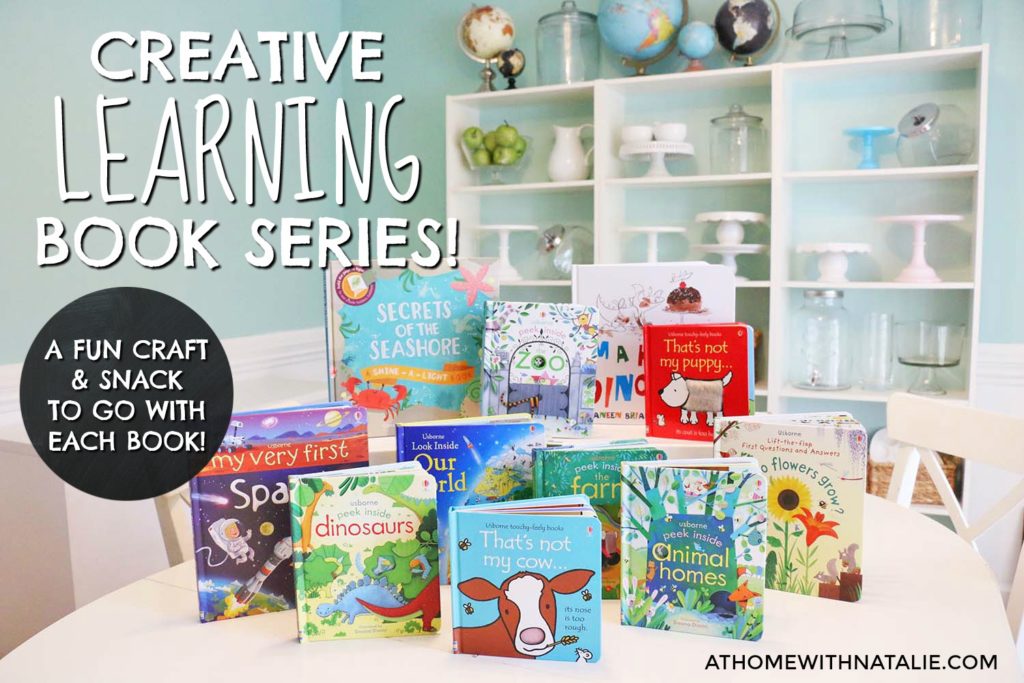 Here's a sample video:
We love the Shine-A-Light Series! This one is Secrets of the Seashore and a favorite of my kids!
Check them all out as I post them…HERE!

Comment below to book your Facebook party or with any questions about being a Book Lady ;)
You can also email me! natalie@athomewithnatalie.com