It's that time of year where we're looking for yummy desserts to serve our friends and family!
I love recipes that have shortcuts to make it all come together even easier and quicker!
We love eclairs in our house and this dessert has the delicious pastry as the star!
Today I'm sharing with you a Boston Creme Trifle that is pretty and can serve a crowd!
We use the Belgian Custard Cream Mini Eclairs by Delizza Patisserie for
the shortcut in this recipe! All you need to do is quickly thaw them and then serve as you wish, for any occasion.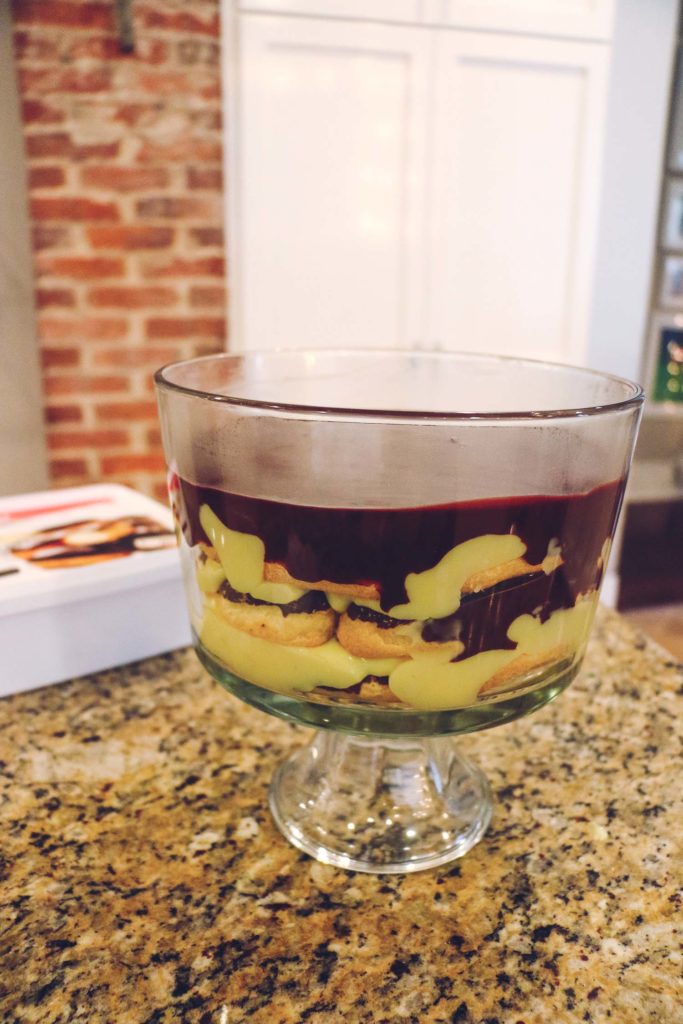 INGREDIENTS:
Belgian Custard Cream Mini Eclairs by Delizza Patisserie
(You could make this with just one box, but I usually get two so the trifle is a little higher).
Two Packs of Vanilla Pudding
(Or you could make your own custard for this layer! – My kids love pudding!)
For the Ganache:
Bag of Semi-Sweet Chocolate Chips
1.5 Cups Heavy Cream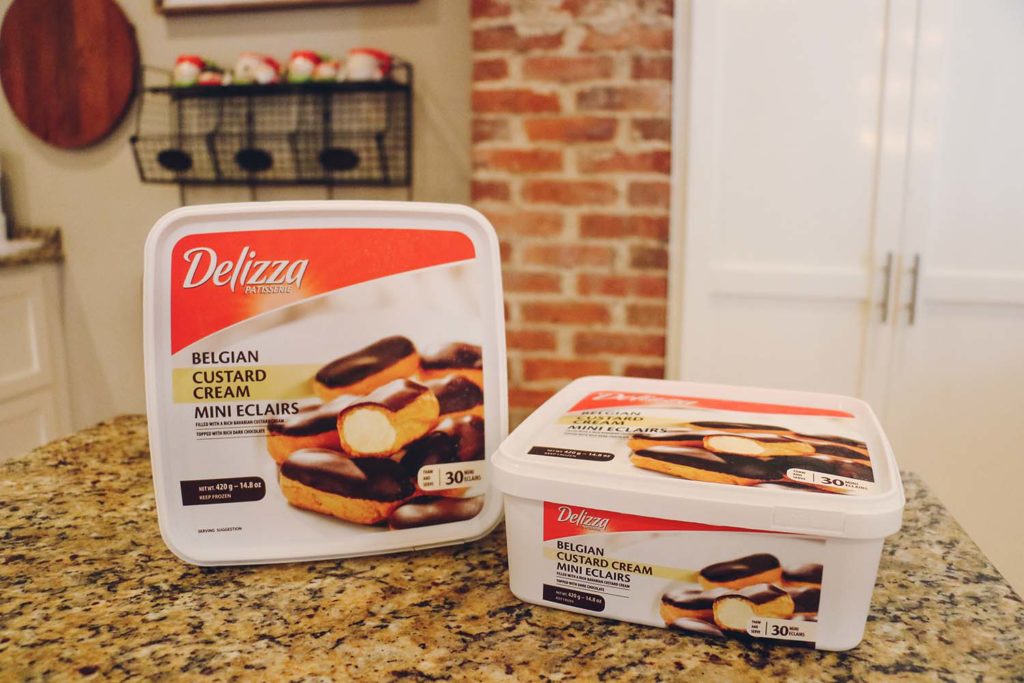 STEPS:
+Thaw your eclairs as directed on the packaging.
+Make the pudding as directed on the package and set aside.
(You'll want it to be chilled before you start layering).
+Prepare your chocolate ganache when you are ready to start layering.
+Once your eclairs are thawed, layer them in the bottom of
your trifle bowl alternating with the vanilla pudding.
+Once you have the amount of layers you want, pour the chocolate ganache on top.
DONE! Enjoy!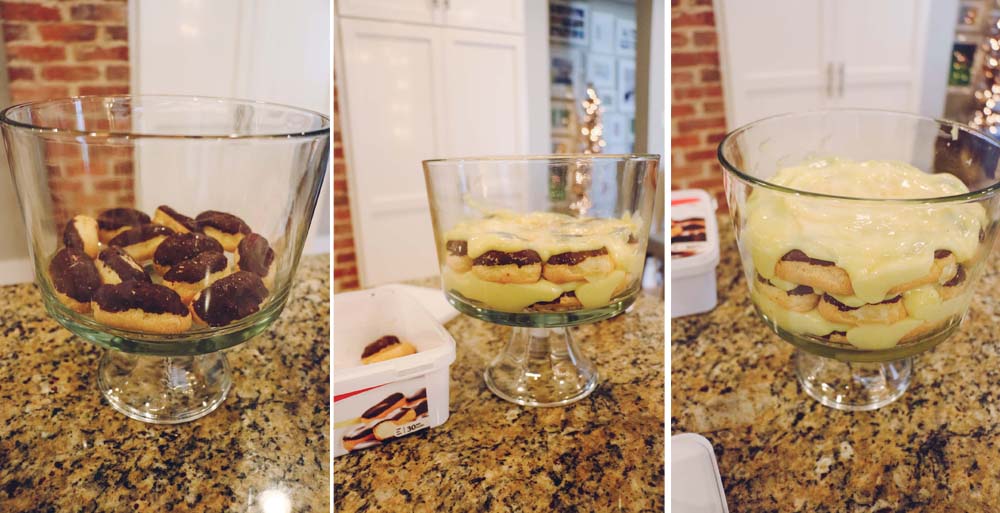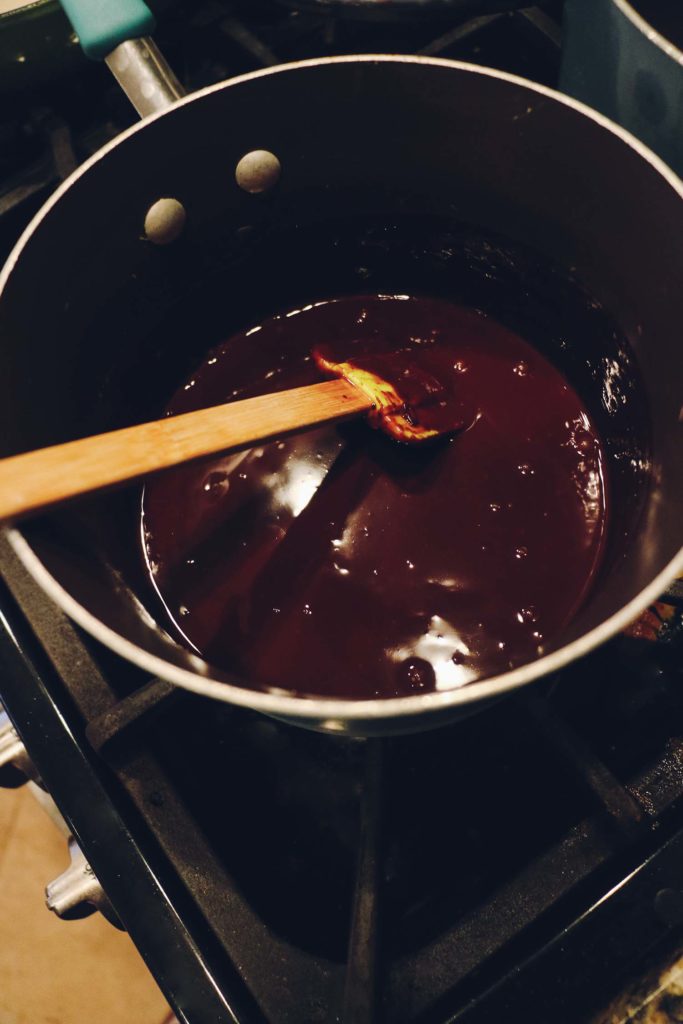 My kids think this is just the most magical, delicious thing they've ever seen.
The recipe couldn't be easier! I hope you enjoy this recipe and holiday dessert shortcut!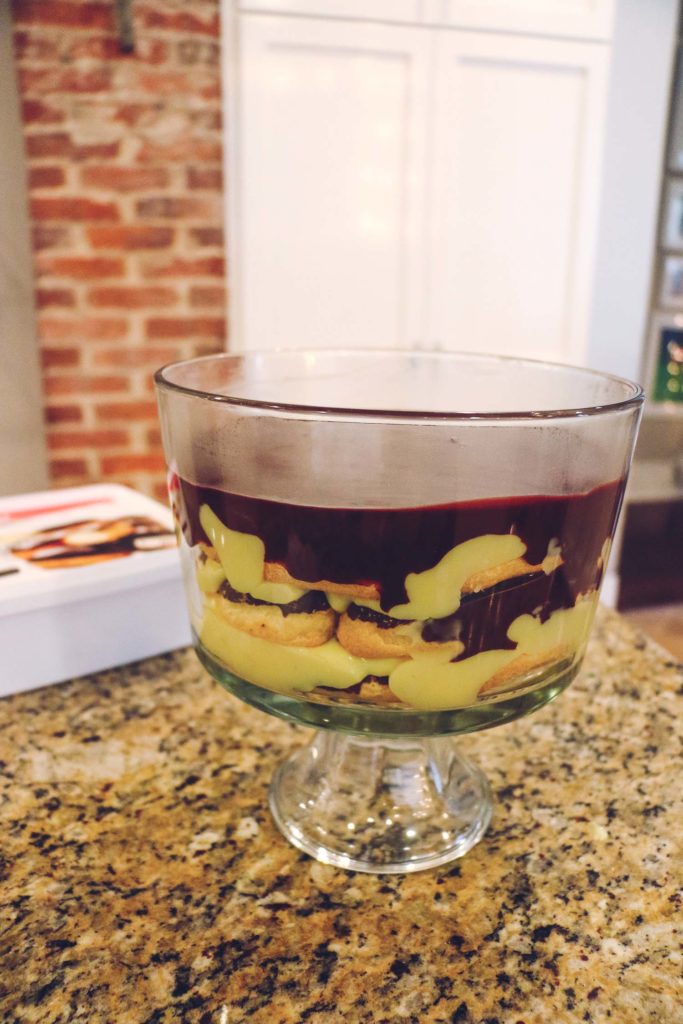 I'm on the Cool Food Panel and love sharing meal ideas like this one with you guys!
Be sure to check out EasyHomeMeals.com for even more ideas!