Today's post is sponsored by Disney-Hyperion!
We are excited to share another fun title that we have been enjoying reading!
The most recent MoMail that arrived contained the newest book in Mo Willems' Elephant &
Piggie Like Reading! series, It's Shoe Time! by Bryan Collier.
The Elephant & Piggie Like Reading! series introduces readers to new
authors through Mo Willems' beloved characters Elephant & Piggie.
Micah FLIPPED when he saw the socks and shoelaces that were included
in the fun box and we dove right into the book! It also inspired a little after school craft time!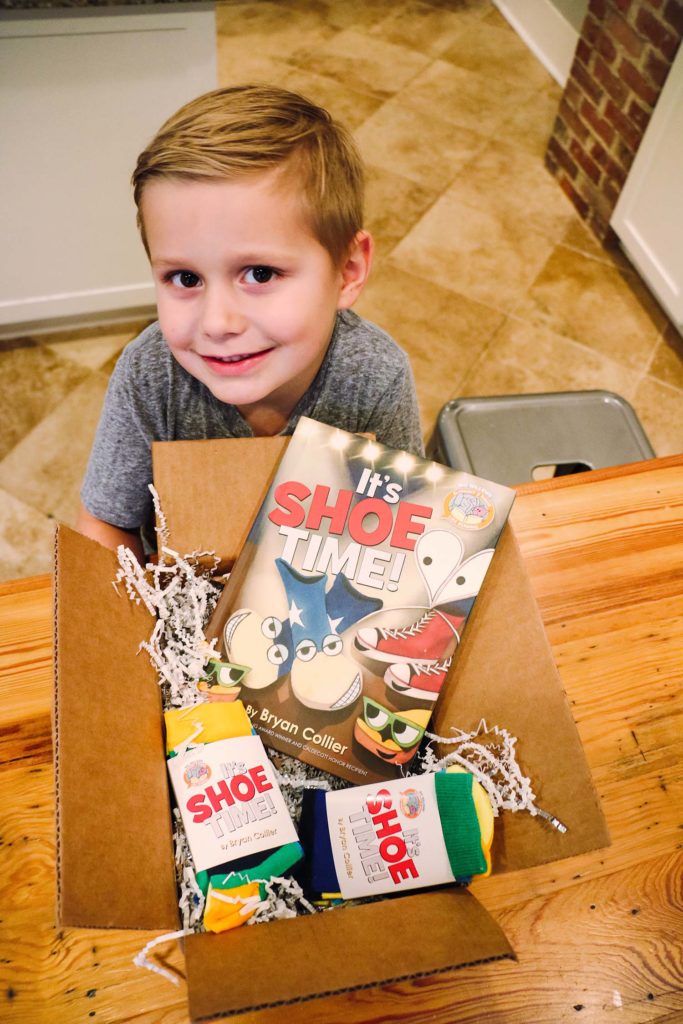 We've shared other books in the Elephant & Piggie Like Reading! series in past posts
(The Cookie Fiasco, We Are Growing!, and The Good for Nothing Button.) This new title was
perfect for my Micah man! It's a lyrical beginning-reader book that is all about SHOE TIME!
I always love reading new books to my kids…or watching them look through it… and seeing
their favorite parts or what makes them laugh and smile.
This one has some silly parts just like all of the Elephant & Piggie books we love!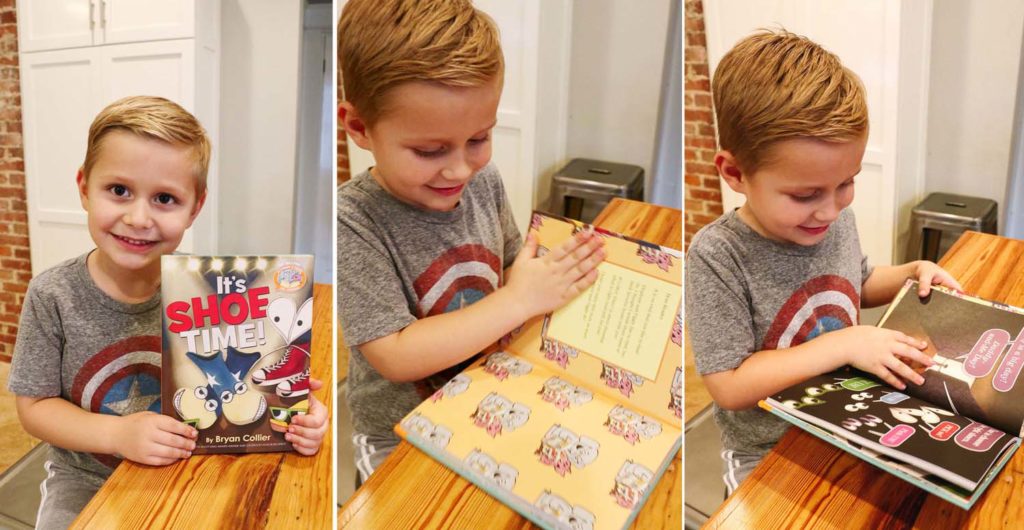 After reading our new book, we thought it would be fun to play around with some of the shoe
laces that were also in the surprise box!
So I grabbed some cardboard from the many Christmas presents from Amazon ;) and
doodled a pair of shoes. I just used a pencil to poke some holes in it and grabbed the shoe laces.
Micah had fun lacing them up with me and tying them.
He still doesn't have it down 100 % but this was a fun way to practice!
If you have some cardboard laying around give this little craft a try!
Kids love hands on activities and this is great for training fine motor skills!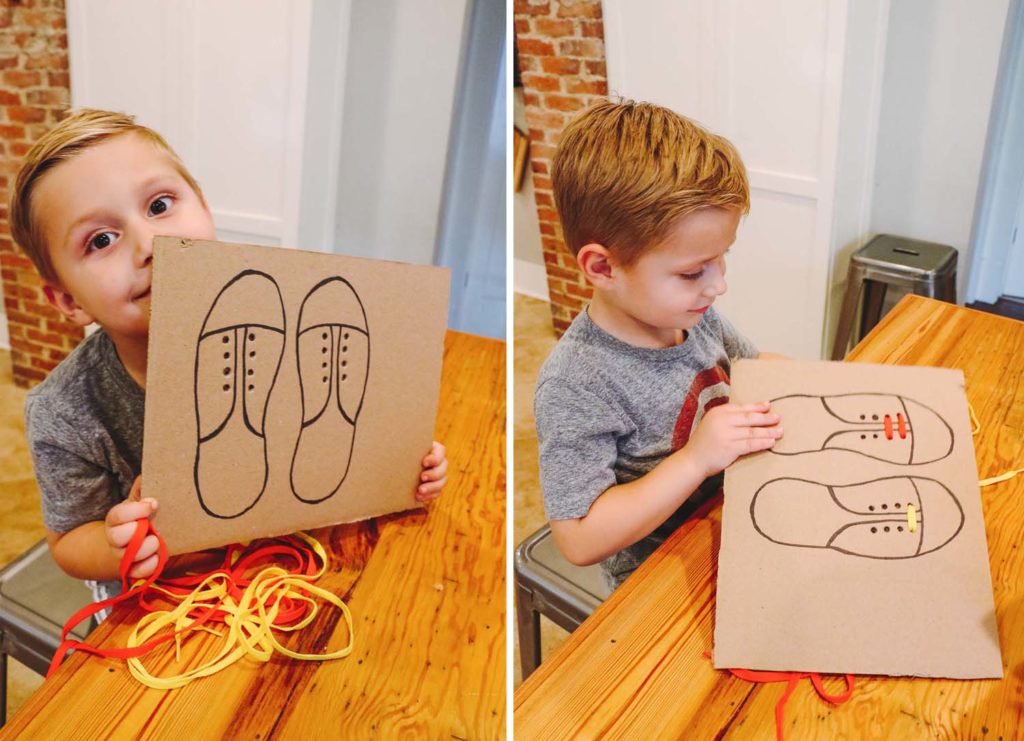 Micah also got kind of silly with the socks that came in the box.
He is naturally a silly guy… I think that's why he loves all of these books! ;)
I love how all of the titles draw the smiles and giggles out of my kids.
That's a sure way to get them engaged and loving reading.
Exciting news… This book is in stores now!
You can get your own copy and have some shoe fun with your little ones!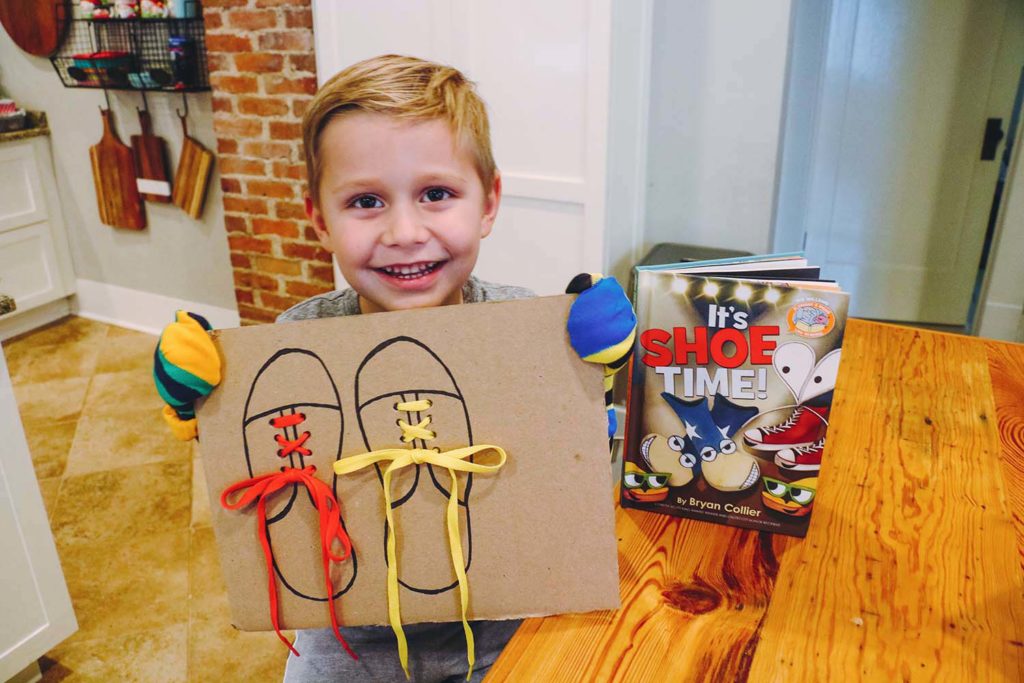 If you want to find out more about It's Shoe Time! you can visit their Official Website,
Follow Disney-Hyperion on Twitter and check out Disney Books on Facebook and Instagram!