Talking weight isn't my fave thing to do when pregnant…
I always feel like I gain a lot compared to other mamas I know.
I totally have moments of comparison. I admit it. I'll be 30 weeks at the end of this week and I'm 163.
That feels like a lot. I usually hit 170 right before having baby.
This time I feel like my belly(and booty) are so
huge already compared to my other pregnancies.
I will say I worried more the first time around about losing the weight, but with
every pregnancy I've stayed active, splurged but overall ate healthy.
Post baby I usually reach my pre pregnancy weight with just nursing/chasing kids.
This time I know it could be different, so I'm ready for a get your butt in gear plan after baby arrives.
I want to feel healthy and energized for my crew.
Otherwise they'll be running the show. 😳😉 Doc hasn't said a thing, so not
worrying, but I had a "hold me" moment in the appointment room today haha.
Growing a human is insane.
(top and shorts target maternity)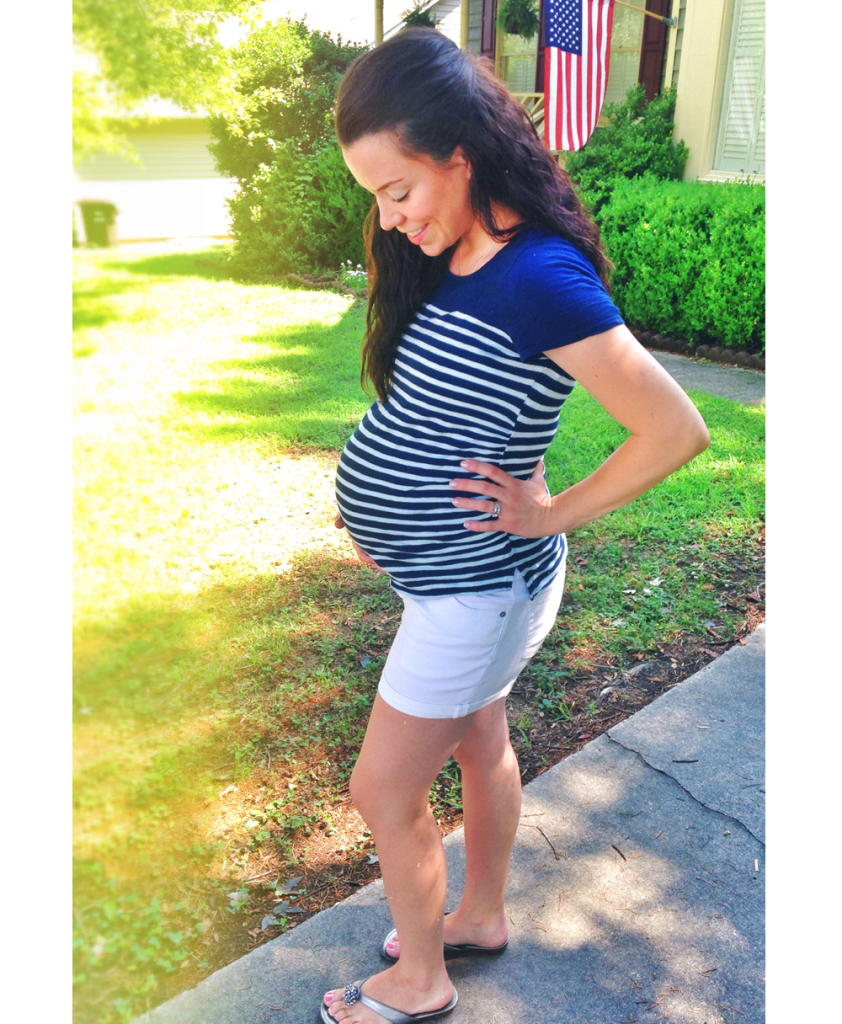 My sister is due in august ( myself in october) but my belly has been
pretty much the same distance out there as hers haha.
I feel like I have a torpedo belly!! By the end, I'll be able to put a gallon of milk on this bump.
(left dress- tjmaxx…right dress- target)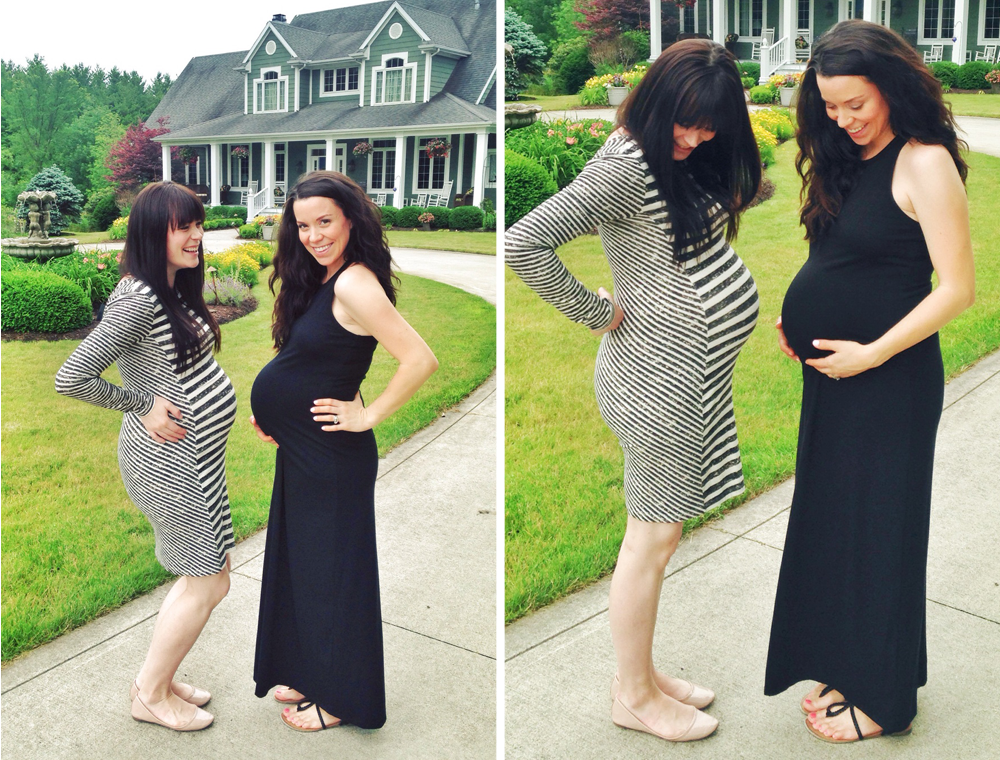 Baby#4 is a total photo bomber.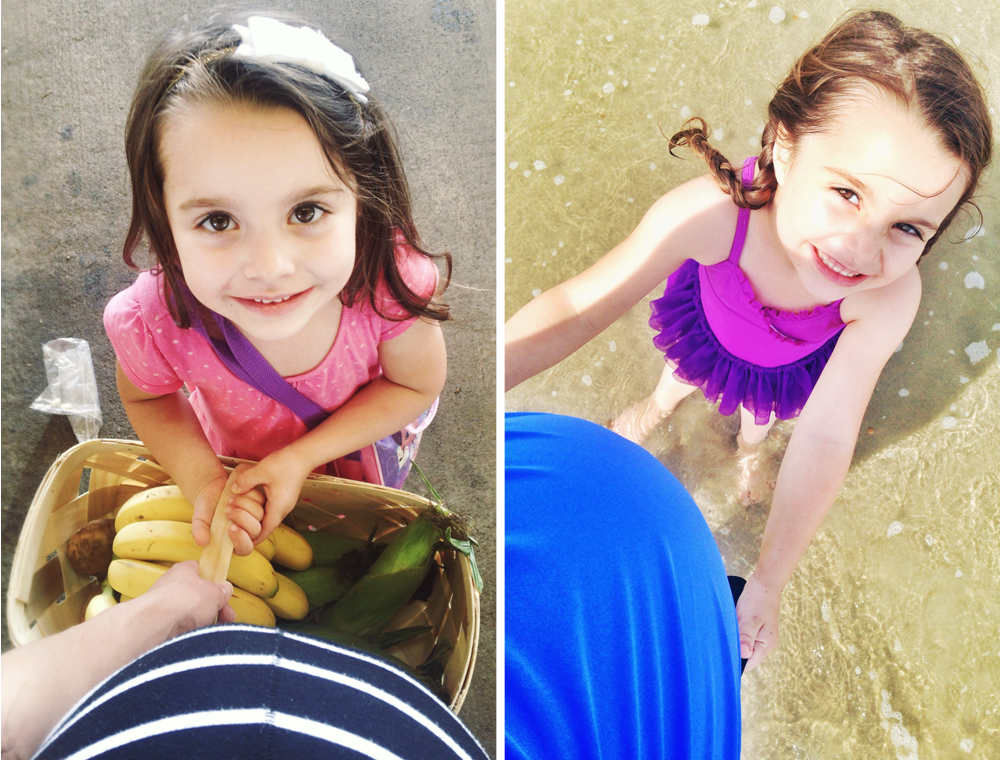 Can't wait to hold the baby in my arms and
have he or she join this fun crew!

Can't wait to share more beach photos from this past week's trip to the Outer Banks.
It was so good for the soul and I tried to soak up the moments.
I loved wearing these maternity shorts from target.
They are super soft and the elastic on the belly felt great. (top from target as well!)
I'm in size mediums all the way. Tried to wear my smalls and it was like…
ooh man not enough material. haha.
Of course my sister and I had to take a bump shot while together on the beach.
give us all the stretchy fabric. (her dress is from tjmaxx and mine is from target)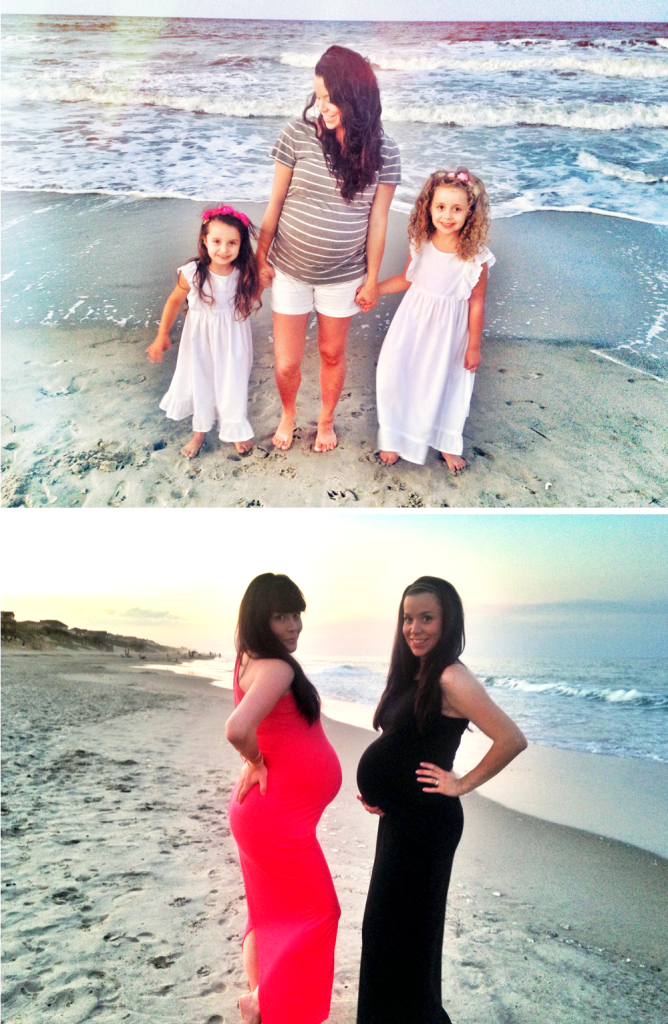 This is what pre-nap time looks like. haha.
Sophia is always touching my belly… always.
I don't blame her though… it's kind of out there in her face a lot of the time. ;)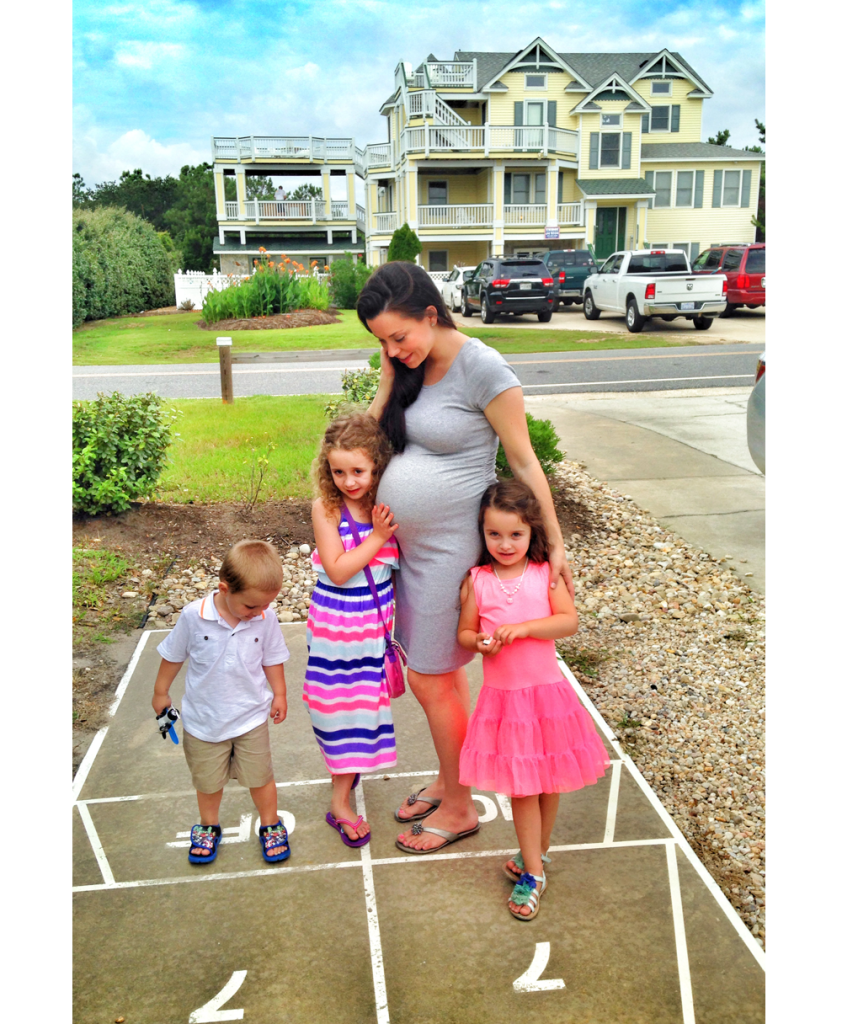 I'm learning to be kind to myself this pregnancy and enjoy these last months of pregnancy.
But sometimes it's easy to focus on the growing number on the scale.
Such incredible words of wisdom and support on my instagram today… so many amazing mamas.
It's good to know you aren't alone! Pregnancy is an amazing crazy thing.
I'm thankful to experience it and am blown away by the things our bodies can do!