I can't believe we are already at 25 weeks! It's blowing my mind.
The first months were so painfully slow and sick that now, in comparison, we are zooming!
Well, the pregnancy is zooming. I, am not. My sciatic nerve pain has been kicking my booty. Literally.
It hurts to sit, stand, walk. It even hurts to lay down until my body gets used to
that position but it's hold your breath painful at points.
I KNOW. I need to go to a chiropractor or a physical therapist. I KNOW.
But life is so busy and I don't have "a person" here in our new town
so it just keeps getting put on the back burner.
But the pain is constant now so it's time to figure a plan out.
My poor kids can hear me coming because I'm going ow ow ow when I walk down the hall.
The days I don't wear my BLANQI Maternity Leggings are by far more painful.
That's why I'm living in them! (I'm in size medium right now.
Top is Maternity Old Navy and Shoes are Kohl's.)
My amazing husband is currently building me a comfy desk chair
that I can work in without cringing in pain. He's the best.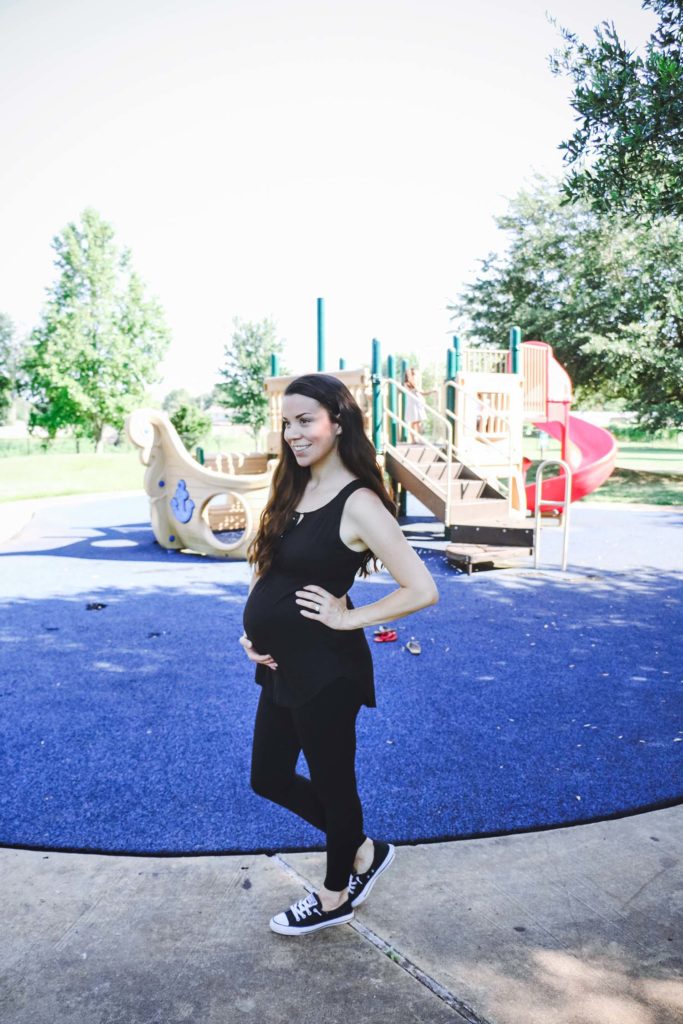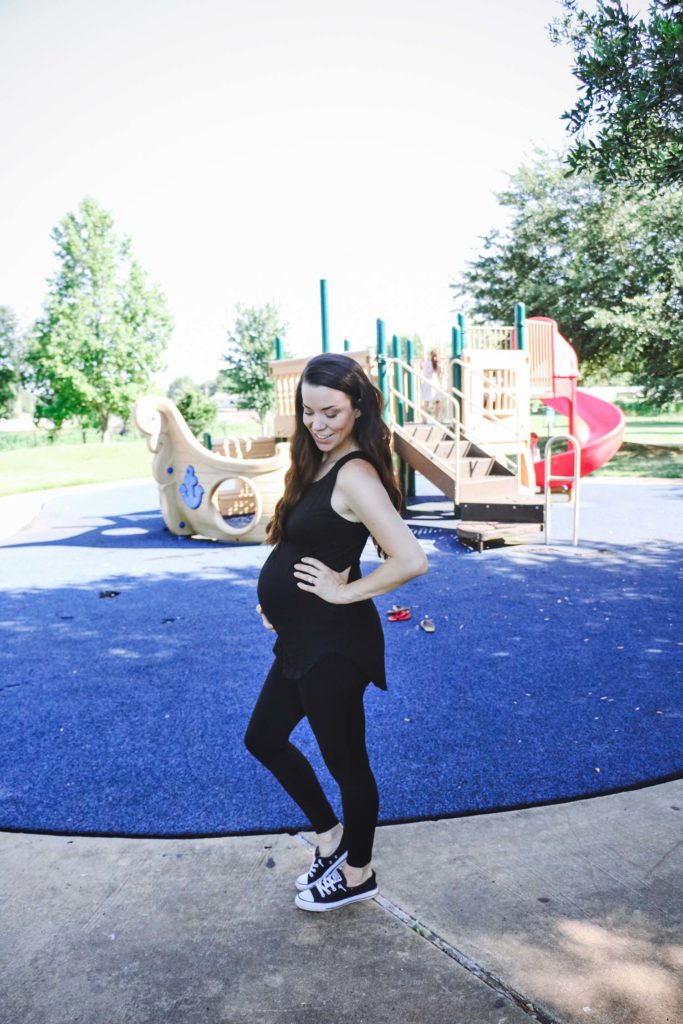 BESIDES THE NERVE PAIN….
The pregnancy has been going really well lately!
I'm happy with my bump size (which is a strange thing to say out loud lol.)
But really, I enjoy pregnancy so much more when you LOOK pregnant and not just, bloated.
Baby boy has been kicking up a storm..wiggling all over.
Making mama pee all night. You know. all those typical pregnancy things.
It is pretty amazing though when other people are able to start feeling the kicks too.
It feels so real and it's fun to share that amazing moment with them.
Today I had the girls do quiet time and the boys and I took naps.
Micah was in bed with me and had his head on my shoulder and his hand on my bump.
The baby gave a big kick and Micah looked up at me with his eyes wide and jaw dropped!
That was the first time he was still enough to actually feel the baby and it was so cool.
He then proceeded to act out what the baby was actually doing in my tummy.
Some swimming type karate moves happened before I calmed him back down to nap time.
Baby, you have a big brother who can't wait to meet you!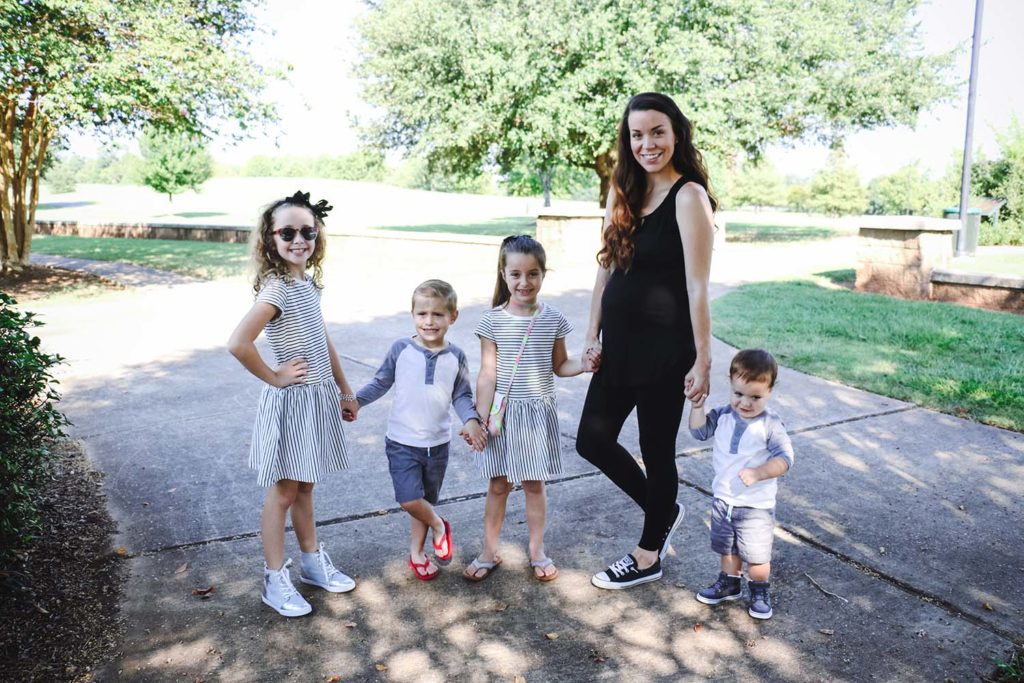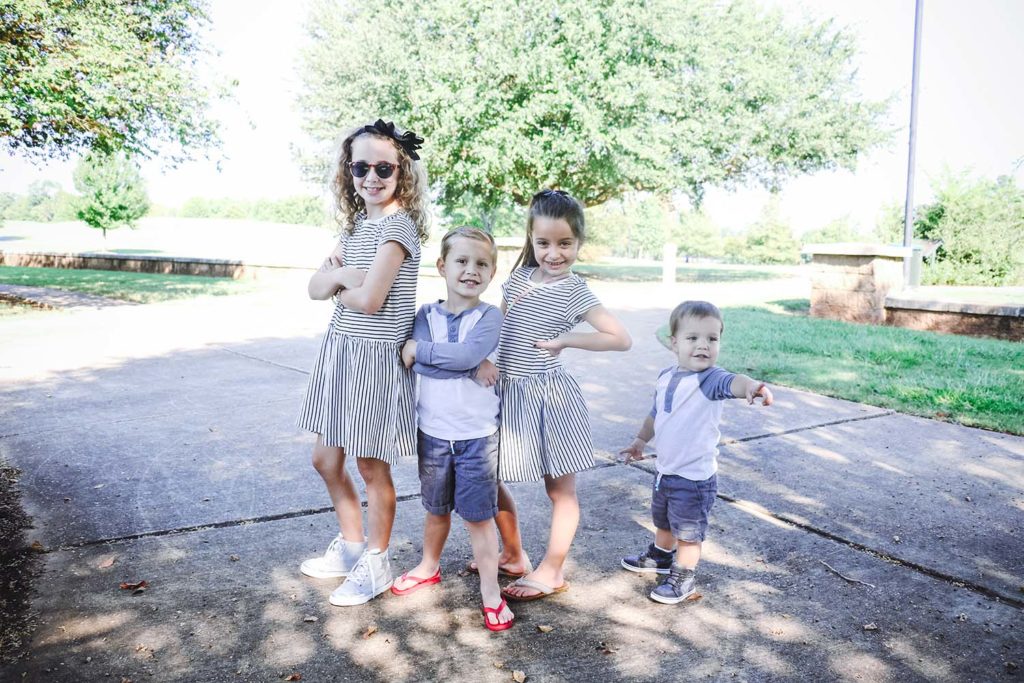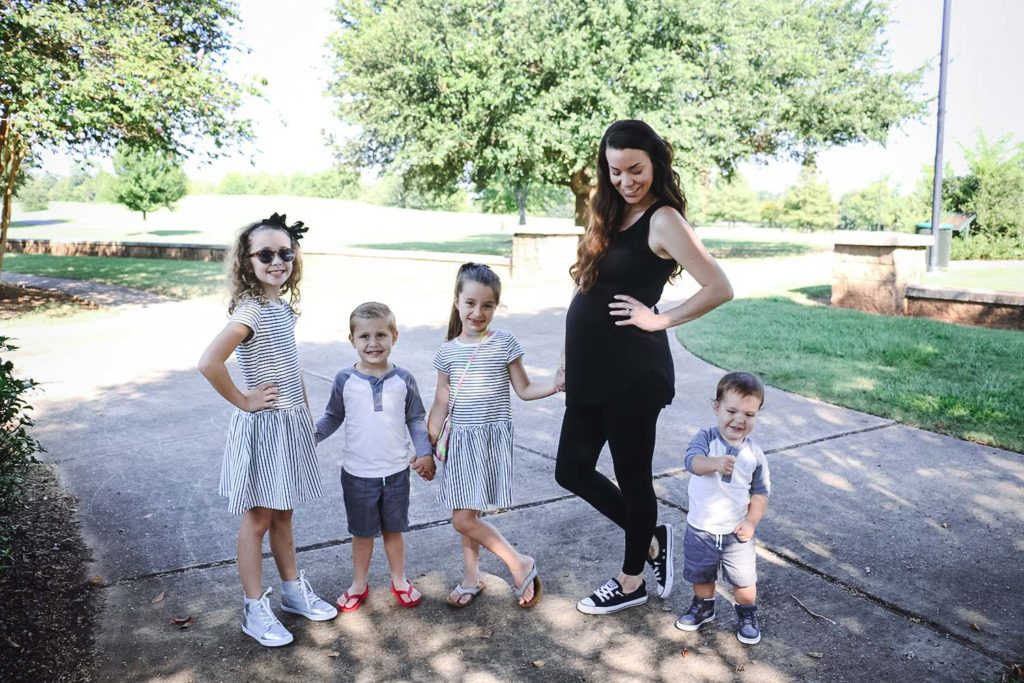 The kids love talking about the baby and what he will look like…
what we should name him…
where he should sleep… what cute baby things he will do…
ALL THE THINGS.
So far, no name yet. But I'm really feeling the pressure to figure that out!
I legit feel like I'm disappointing people when they ask me (daily) if we have a name!)
It's tough coming up with a third boy name…but we'll be sure to share the final picks when we get there.
We are officially waiting to name the baby till we put our eyes on him!
Our kids all look so different so sometimes they come out and just don't match the first name we had in mind!
Like Asher was going to be James.. but he was not a James…he was an Asher.
Do you set on a baby name? or do you pick favorites and go in with options?
It's fun how everyone does it differently.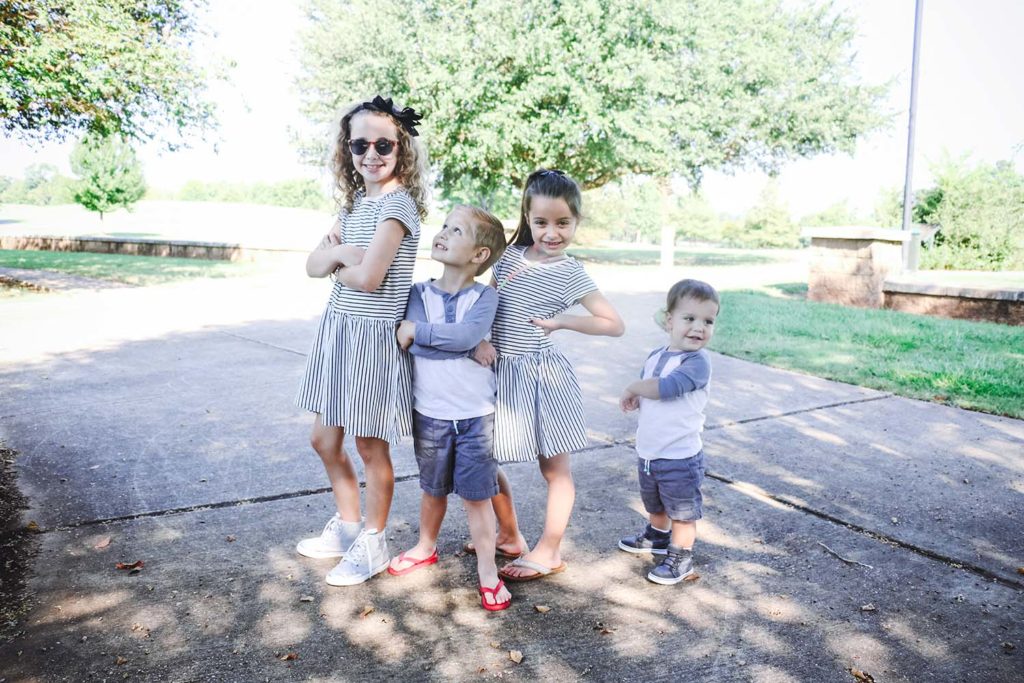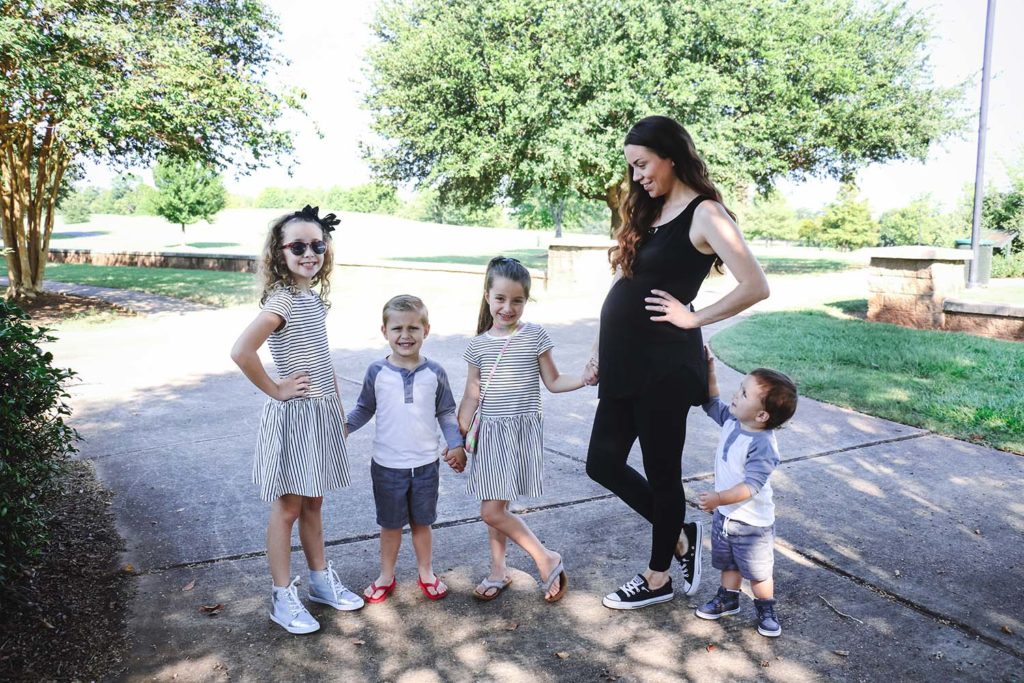 You guys…I can't with these photos today. haha.
We took some bump shots in the park and the kids got in on it.
Their model poses have me rolling.
Asher tries to copy Micah's hands and it just turns hilarious.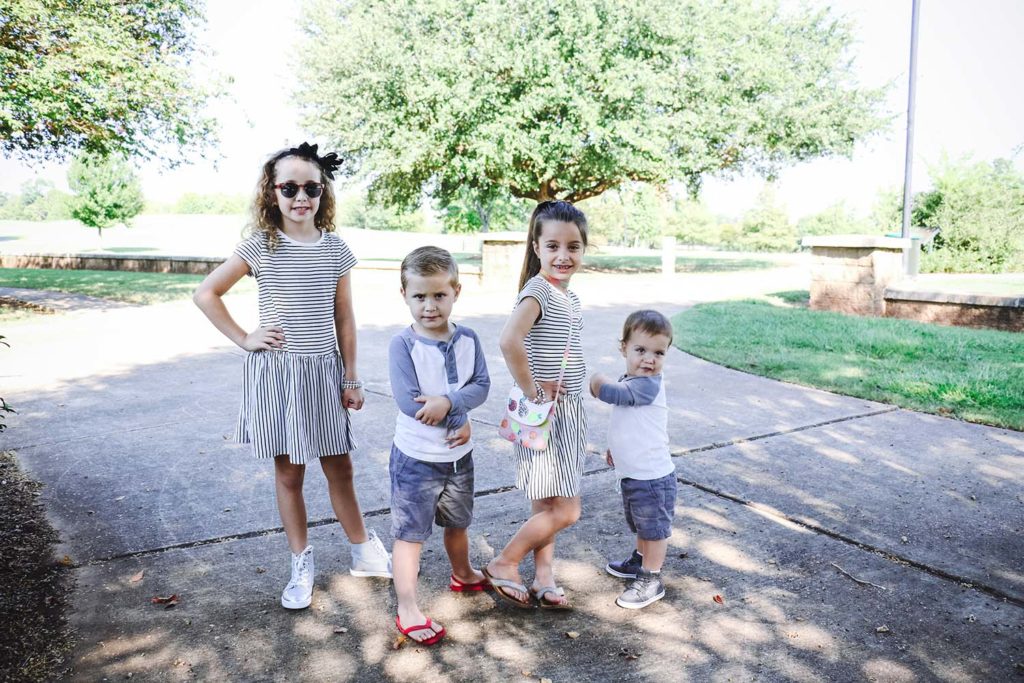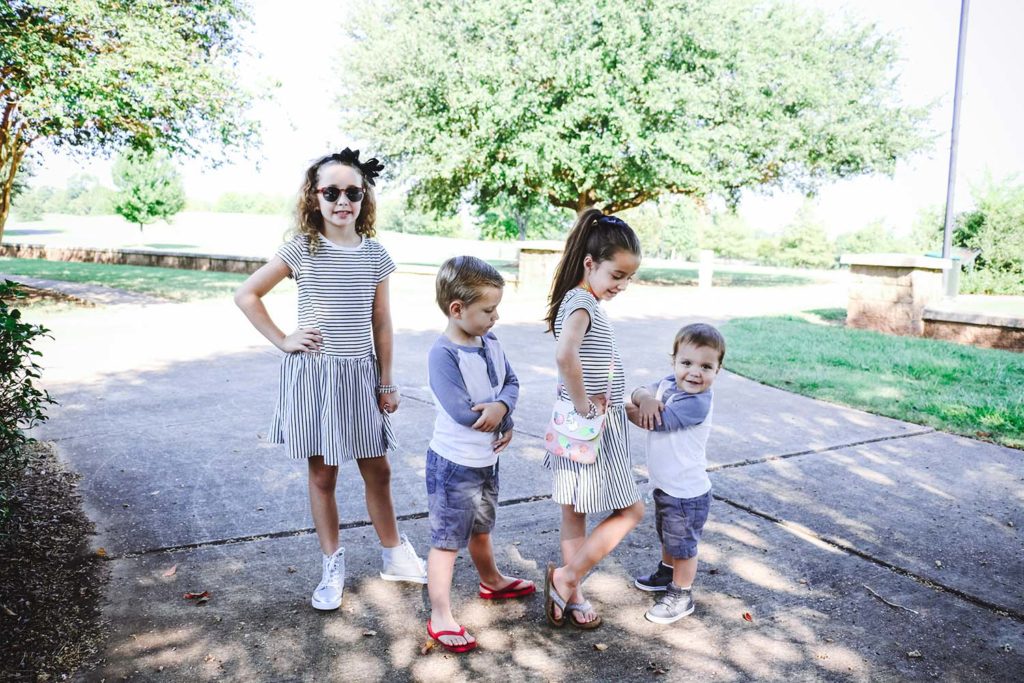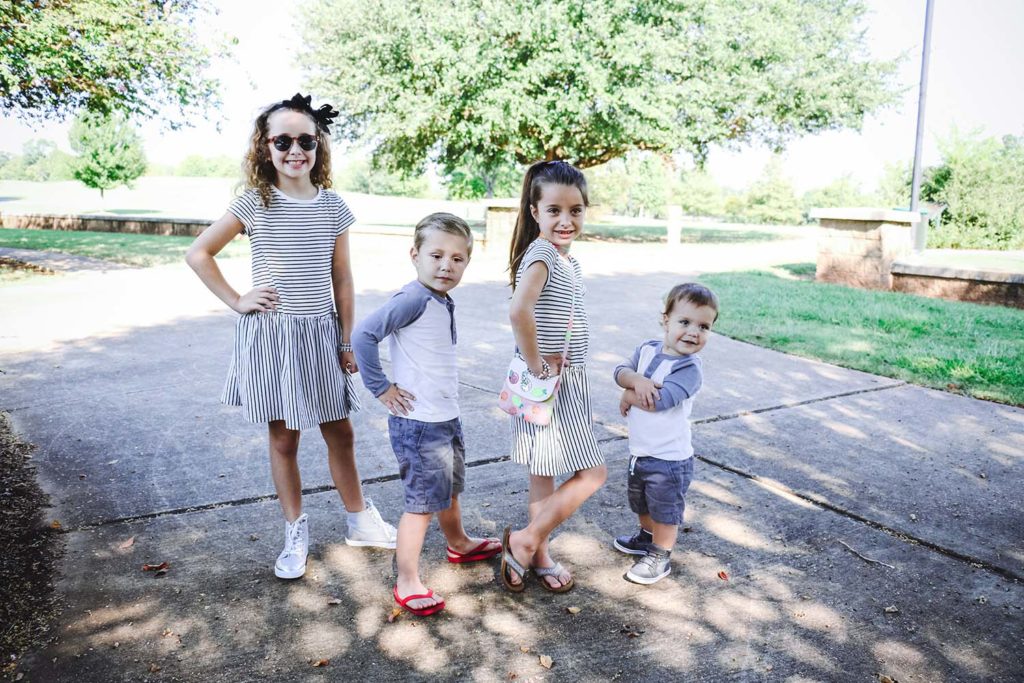 Summer is finishing up this next week and we are rolling right into the new school year!
Mama is mentally ready… but other than that… not ready. lol.
We'll get it together but honestly, I can't believe it's time for all this.
Because, in my mind, when school started back that meant…
1. birthday season starts for our crew
and 2. baby time is around the corner.
AH! Lucky for us, baby is arriving the same month as Micah and right after Asher's month, so we
don't really need anything baby related! I'm sure I'll grab a few fresh things because, how can I NOT! :)
I was in a fox phase with baby Asher…and I'm still struggling to
not get anything fox themed I see. hehe.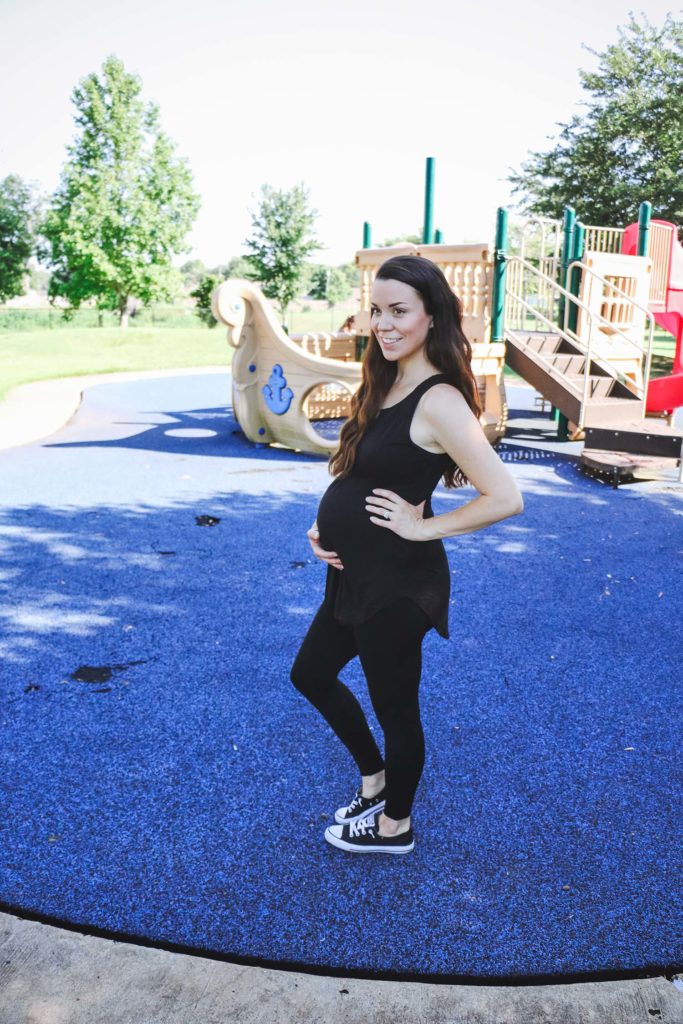 Sienna requested this photo.
Please note the ring on her finger. "fashion."
Also, Asher is done.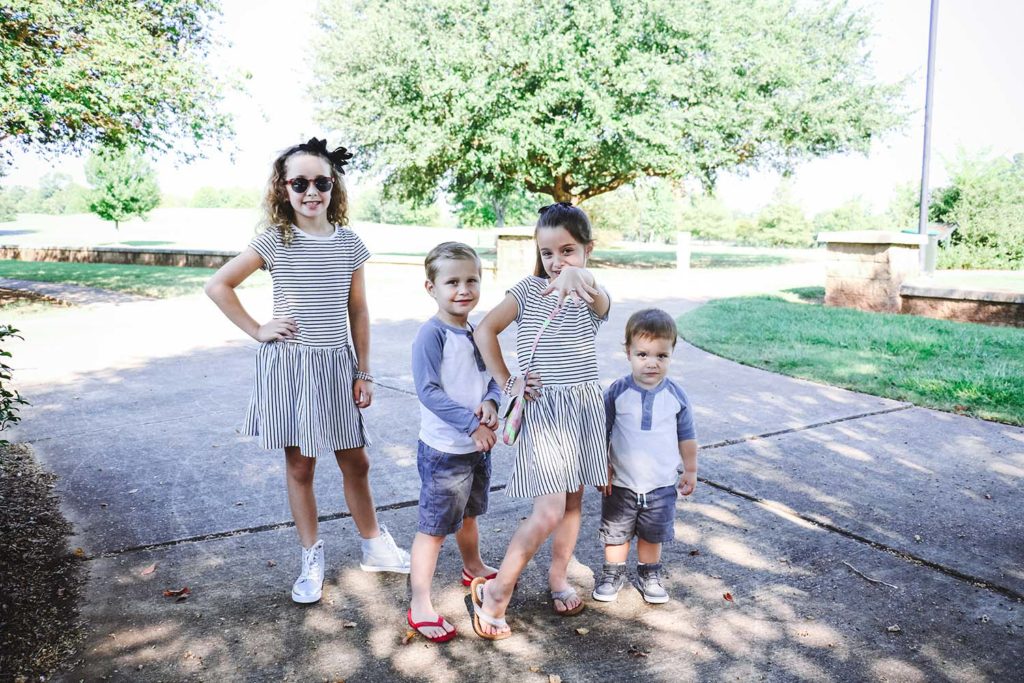 We are so excited and thankful that everything has gone smoothly so far.
Thank you for following a long on this journey with us and being a part of the excitement!
We are going to be adding more family life videos to our YouTube Channel this season…
I do a lot of clips on my InstaStories on Instagram and get so many messages from
mamas saying they can relate to our crazy life.. (my stories aren't very quiet lol.)
But I love that we are in the same boat a lot of the days…and want to share more of real life.
So be sure to subscribe to our channel so you get sent any new videos!