Want to know more about us? Here's our Story so far!
CLlICK IMAGE FOR MORE PHOTOS OF THE ANNOUNCEMENT!
Click to follow along on my Baby #3 Pregnancy Journey!
Creating a Baby Book/Pregnancy Video with weekly photos & letters to baby.
(first few weeks missed due to barely able to function morning sickness. :) keeping it real.)
Moved to Charlotte, North Carolina!
Enjoying being in the south and all the adventures these kiddos bring!

Moved just across the border to Rock Hill, South Carolina.
Loving it and can't believe how fast these kids are growing!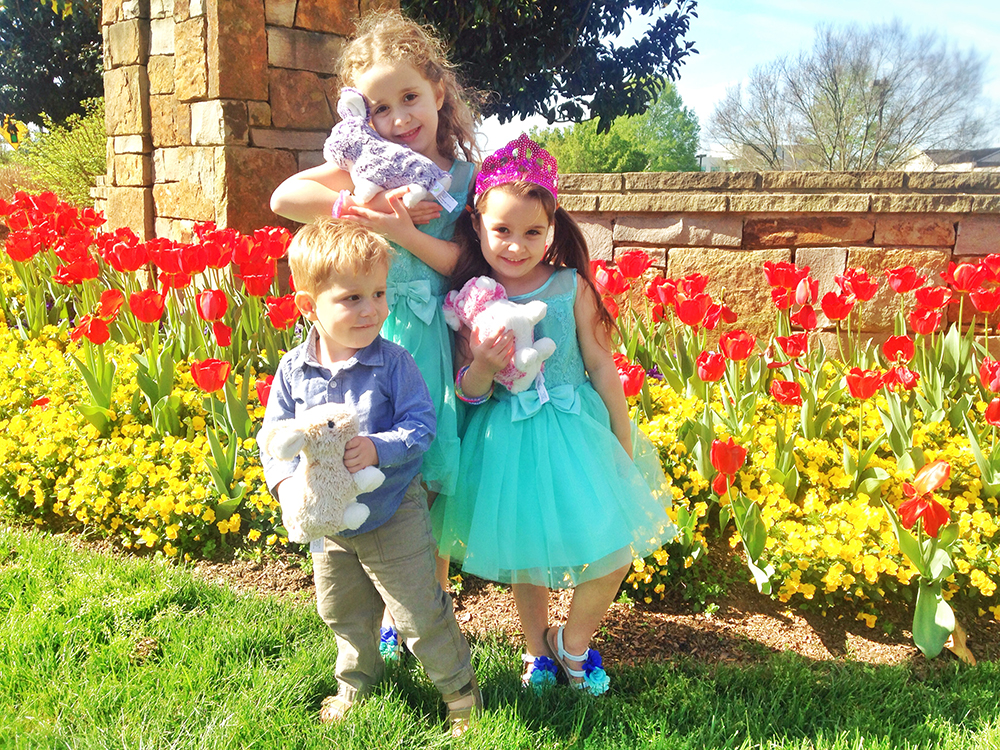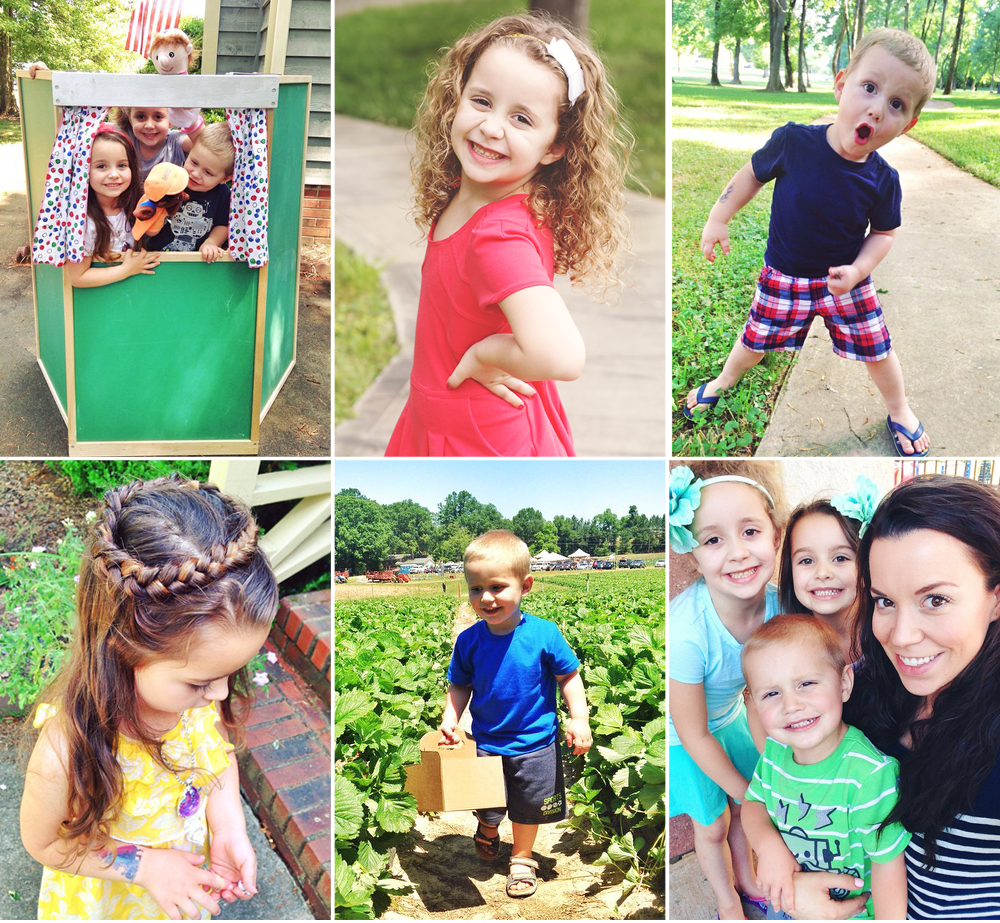 Expecting Baby #4! Due October 1st!
We are waiting to find out what we are having..and can't wait for this sweet little one to arrive.
We are officially on the crazy train. ;)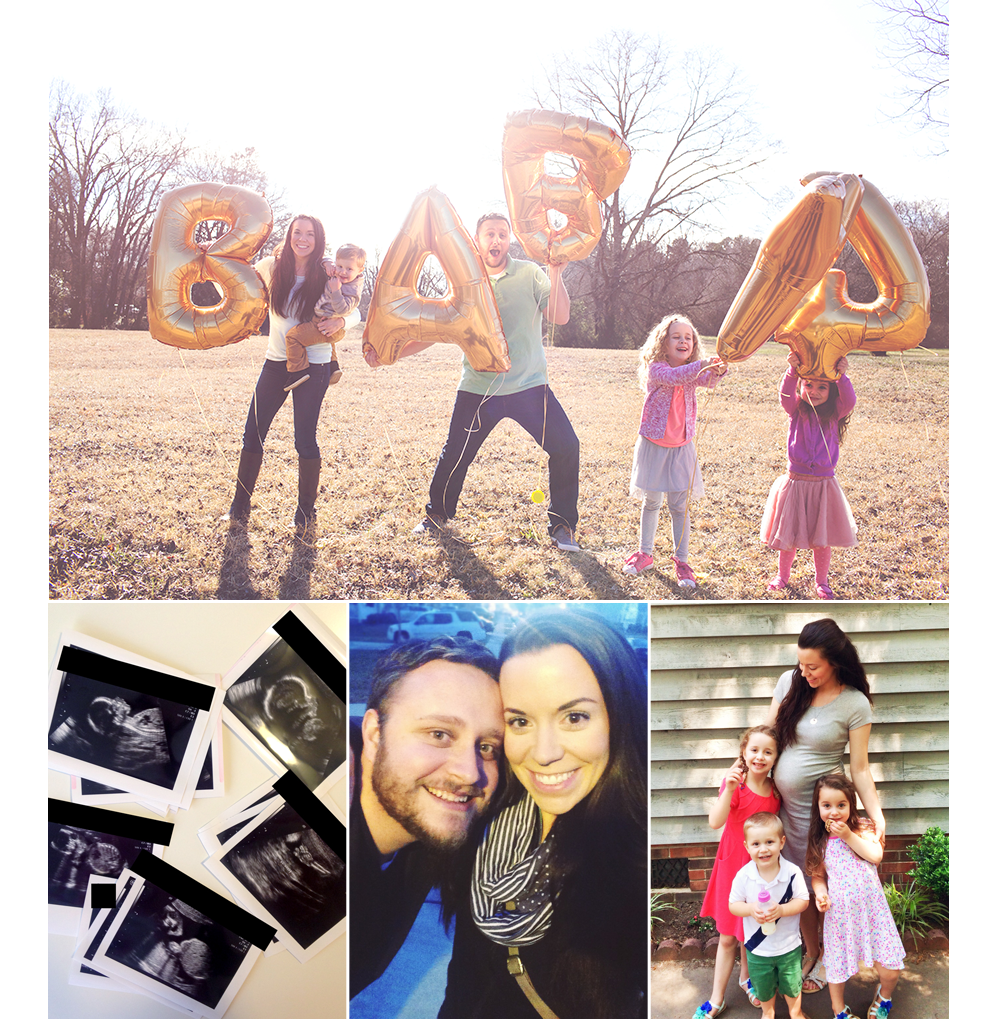 A Family of Four!
Asher joined our family and added to the fun. and noise. lots of noise.
You can read his Birth Story here!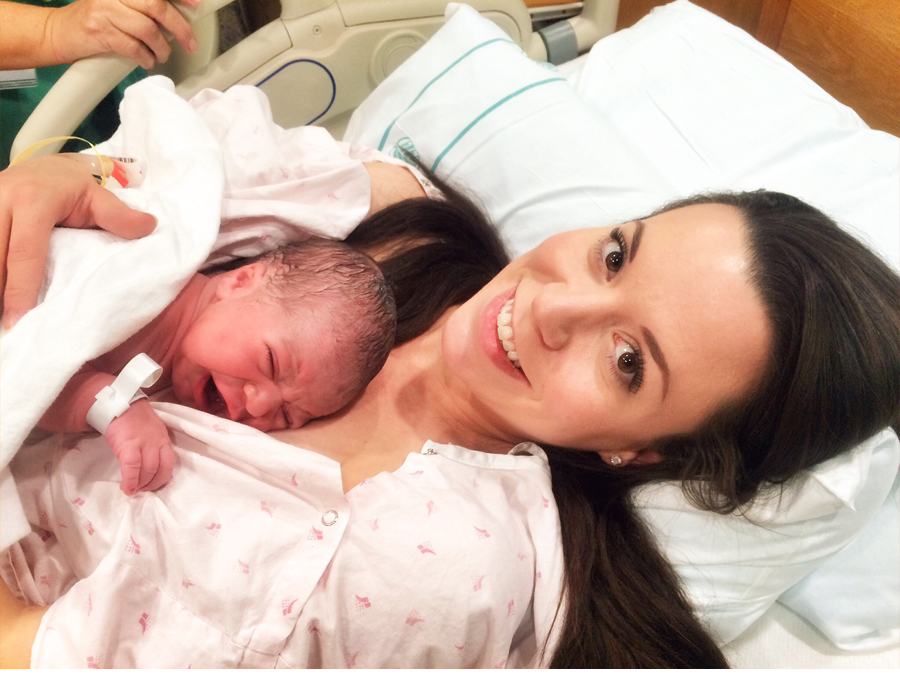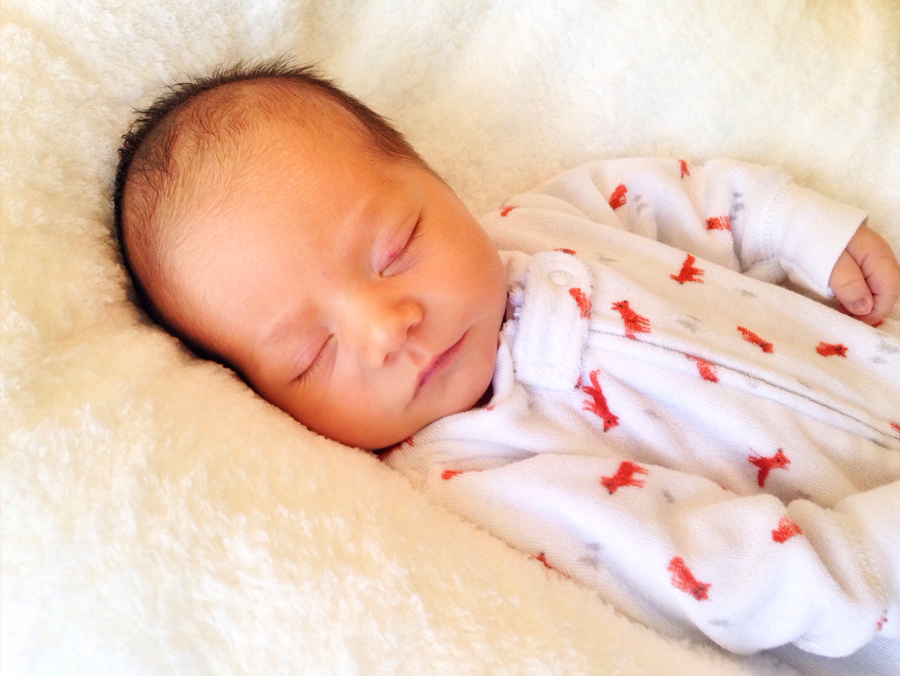 They bring us so much joy. and little sleep. We are loving life and choosing to embrace our crazy!
It's been fun seeing the kids personalities come out more and more…
One of the most amazing parts of motherhood has been seeing the kids learn and grow and bond as siblings. Yes, they are all mine! I made a tote bag just for my outtings with this fun crew. ;)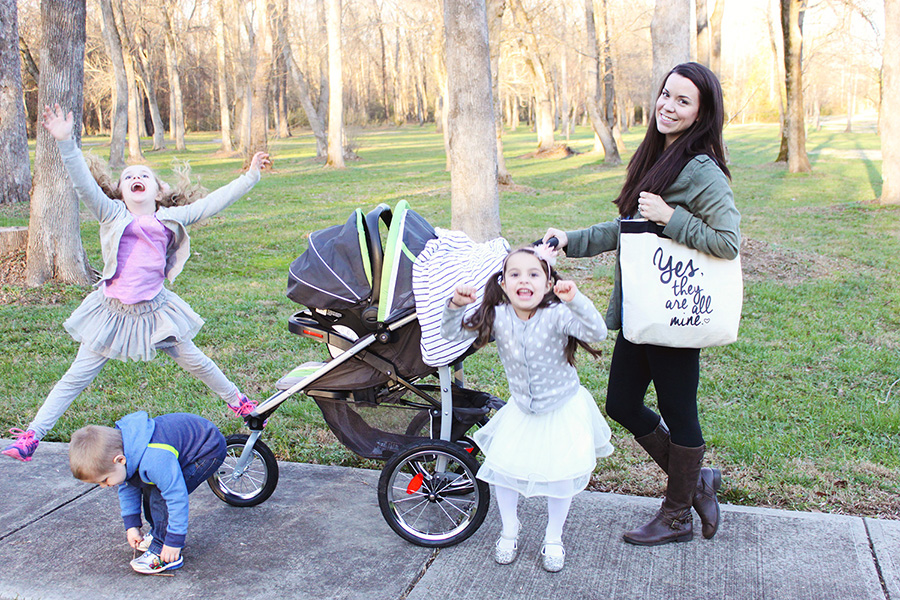 Easter 2016 was a fun one.
We had a hoppy bunny.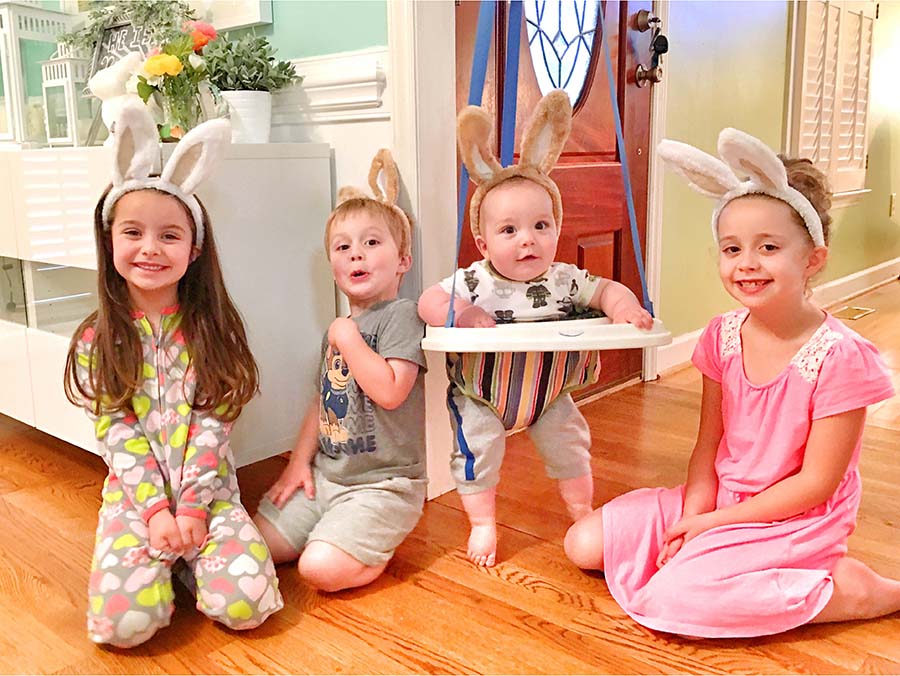 My Blog is currently our family's main income! It's been an incredible journey and I feel so
blessed that I get to do something I'm passionate about and love, while providing for our family!
I wrote a Blogging E-Course where I share EVERYTHING I did over the years to get to this point.
If you've been thinking about starting a blog or wanting to take your blog to the next level, take my course and jump ahead.
I have all the resources and concrete steps and tips laid out for you.
We need to connect with each other and it's not always about the income your blog can generate, but who you are able to reach with it!
Life changers. Motivators. Encouragers. That's what you can be with your blogs!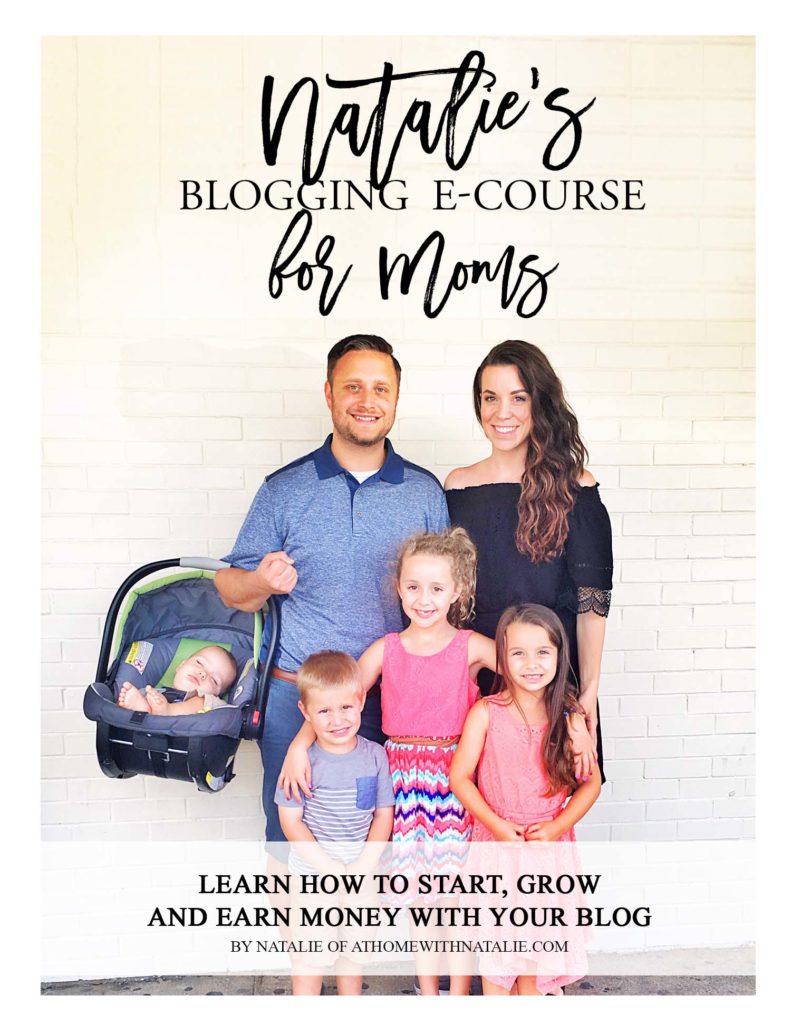 I love gathering people together and blessing them with fun special details.
Click below to see the full recap of my most recent event!
I combined my love for parties and encouraging mamas and threw a party for all the moms!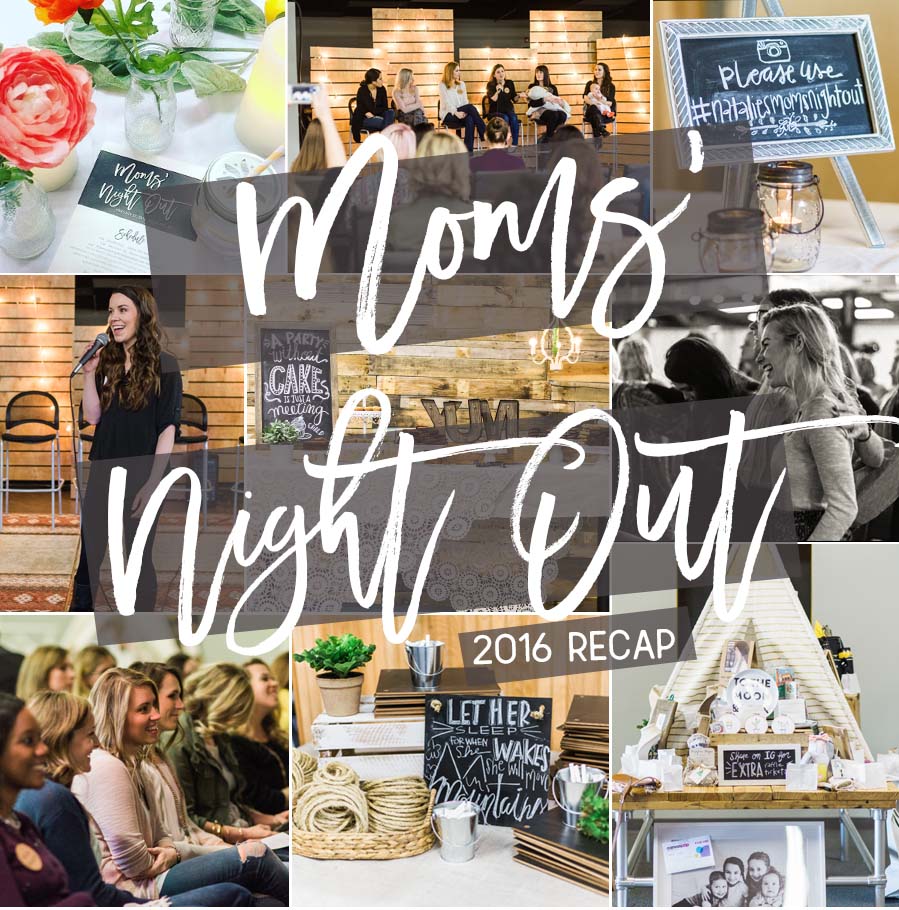 I wrote a Party Course because I LOVE to celebrate.
It's a resource for those who want to be creative, build community and make joyful memories!
You can watch the promo video and see all the fun details here.

We have some new projects in the works and can't wait to share more.
I am currently soaking up these sweeties, selling totes, throwing parties and overgramming.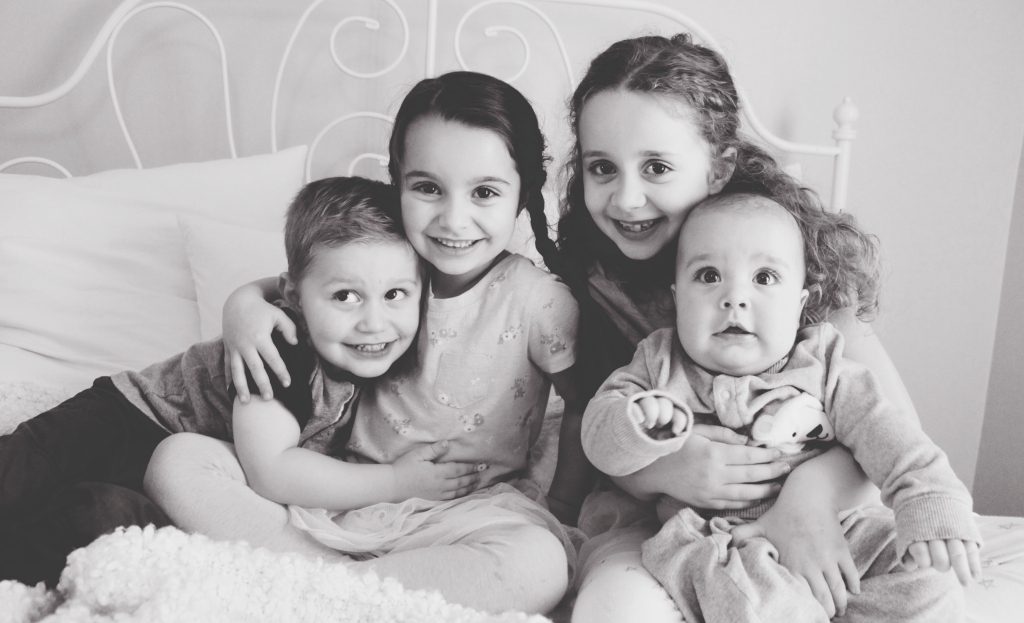 Asher is huge.
I hear this daily. I love it. My arms do not.
Apparently Instagram loves his chub too.
CHUBBY BABY VIDEO.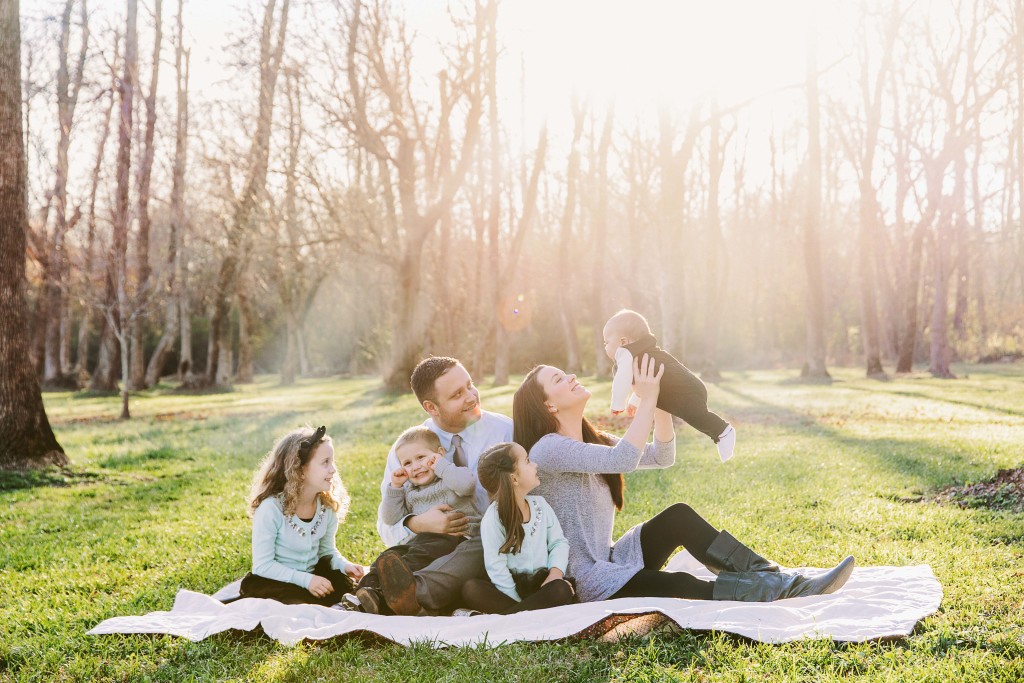 I joined Usborne Books & More after a blog reader asked if I
wanted to host a facebook party and get free books! (Here's details on that)
I had such an amazing experience that I joined the next week!
I have since promoted to team leader!
if you want to know more info just message me on social media or email me.
I'm obsessed and love my team and the way we are helping other mamas
encourage their kids to read and make learning fun!
Check out my Creative Learning Book Series if you want
to see some fun videos and get ideas!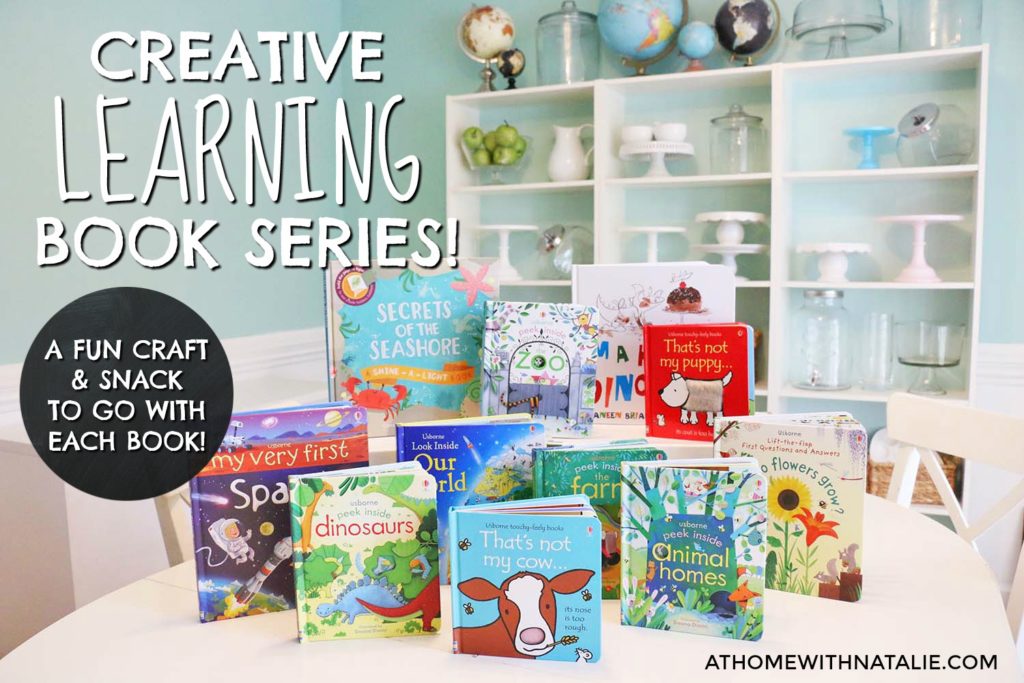 We most recently took our family on the next adventure to Louisiana!
My husband felt called back to youth ministry and we said YES!
Sharing more of that decision in this post. We are loving it here and feel very blessed.
Thankful for an amazing community that welcomed us and for such a faith filled
family that encourages and cheers us on as we seek to serve Him where He wants us!
Loving this state and the amazing people here. The house we found is pretty much a dream come true.
I'll be sharing more home decor projects as I make it our little sanctuary. :)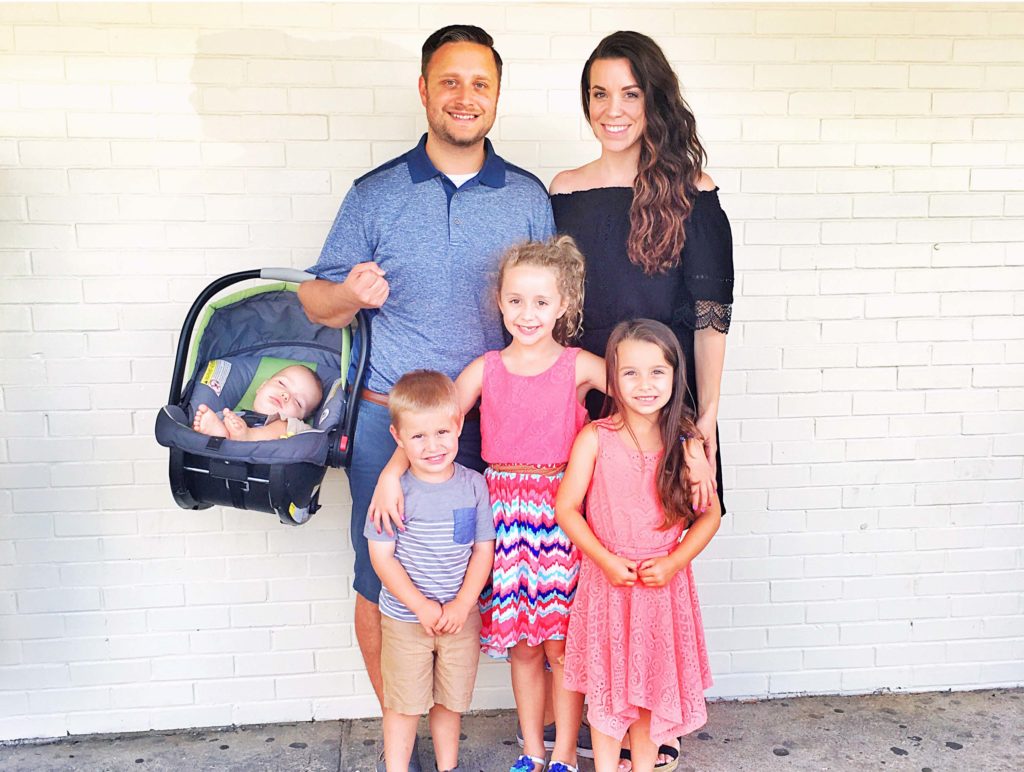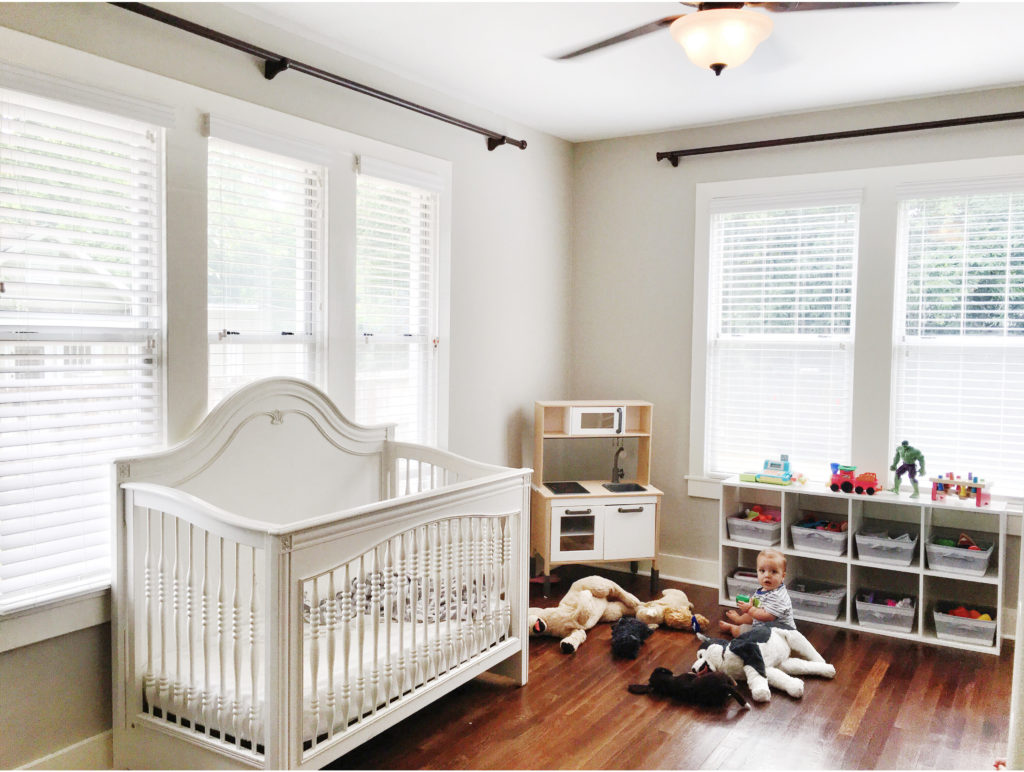 Thanks for stopping by and for all of our blog readers, thank you for following our journey!
We have loved sharing our family life with you over the years.
This is my love letter or baby book to my children.
Glad you can follow along with us as we grow as a family.
It's been amazing connecting and building community with all of you.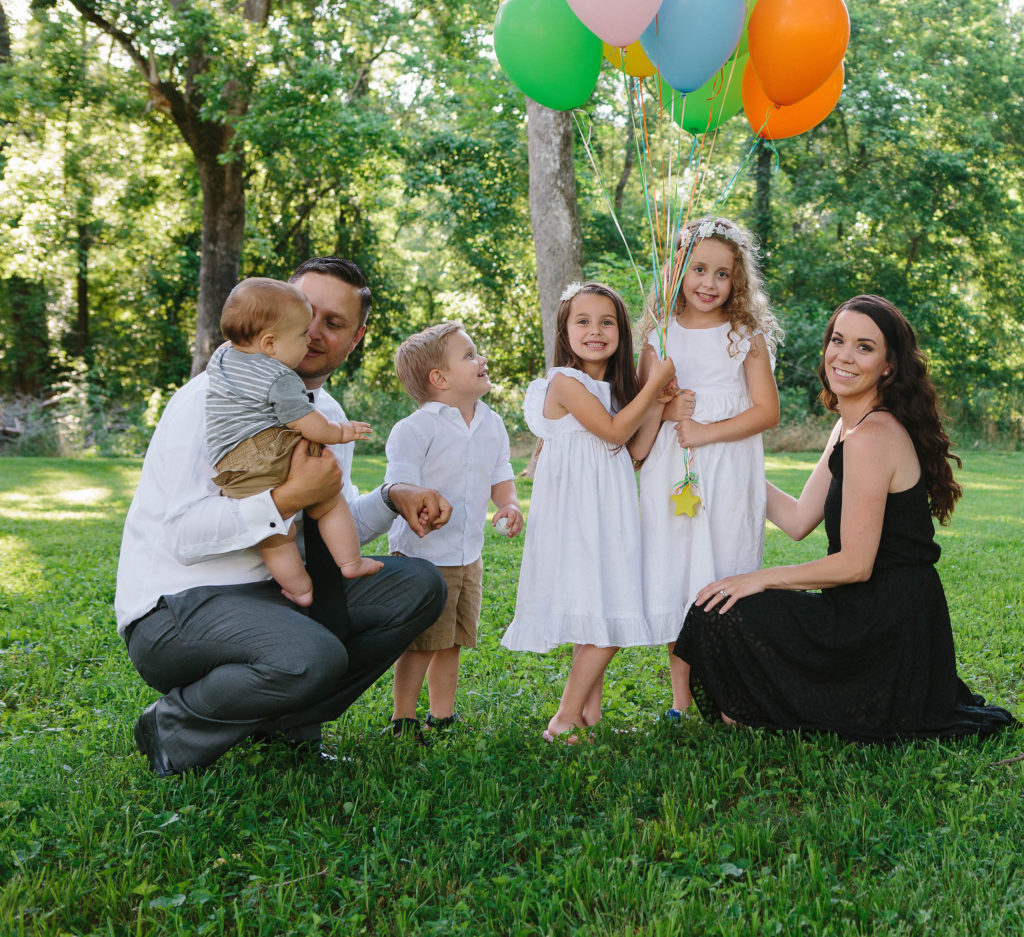 FREE Meal Gifting Printable
We all know someone who would appreciate a yummy home cooked meal delivered right to their doorstep! This gift idea is perfect for a family who just had a baby, adopted, is sick or as a random act of kindness! Grab my free printable!